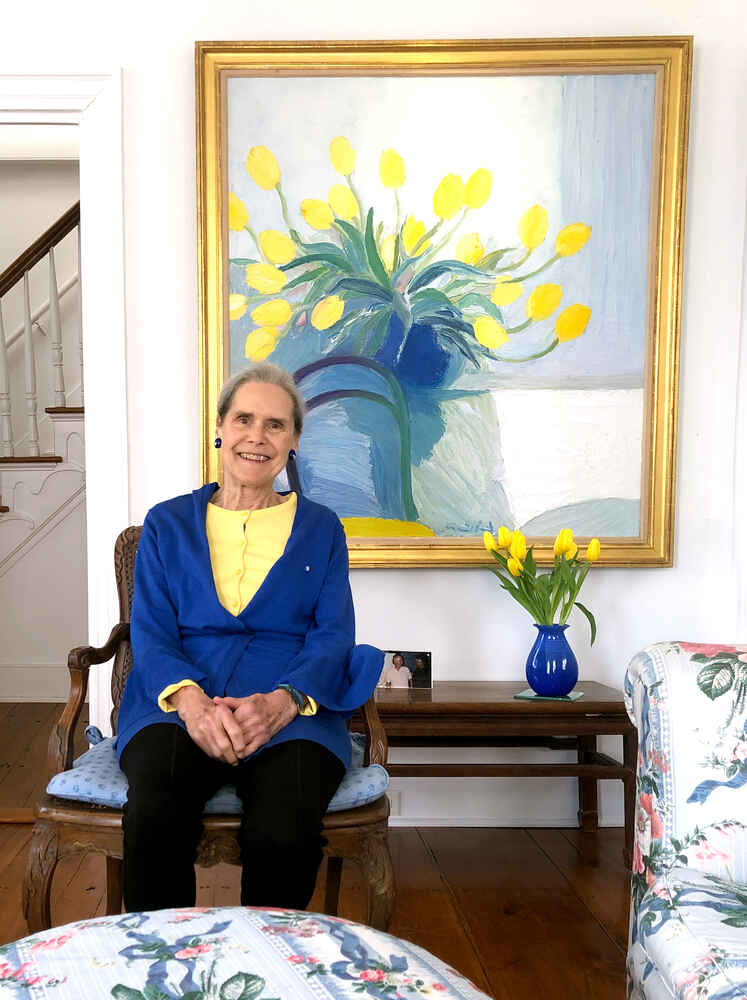 Photo by Sandy
Dear Friends,
I love you!
Before we leap into April, we should all take a moment to acknowledge the beauty and tragedy in the month of March.
Unfortunately, March intensified the brutality of this inhumane war on Ukraine: a living hell. A warmonger dictator has the Russian military brutally attacking and killing innocent civilian children and injuring countless thousands of fellow human beings. So far they have ruthlessly destroyed hospitals, schools and apartment buildings, resulting in more than 4 million Ukrainian refugees. Democratic neighbors have taken those peace-loving people into their countries, offering food, clothing and shelter. Above all, they showed them gestures of love and hope.
What this evil dictator of Russia didn't fully grasp is the "globalization of moral outrage," Thomas L. Friedman wrote recently. This can be seen in the powerful force for good coming from the leader of the Ukrainian people, Volodymyr Zelensky, the solidarity of the NATO allies, and the unity that provides solace in times of chaos, dislocation and deprivation.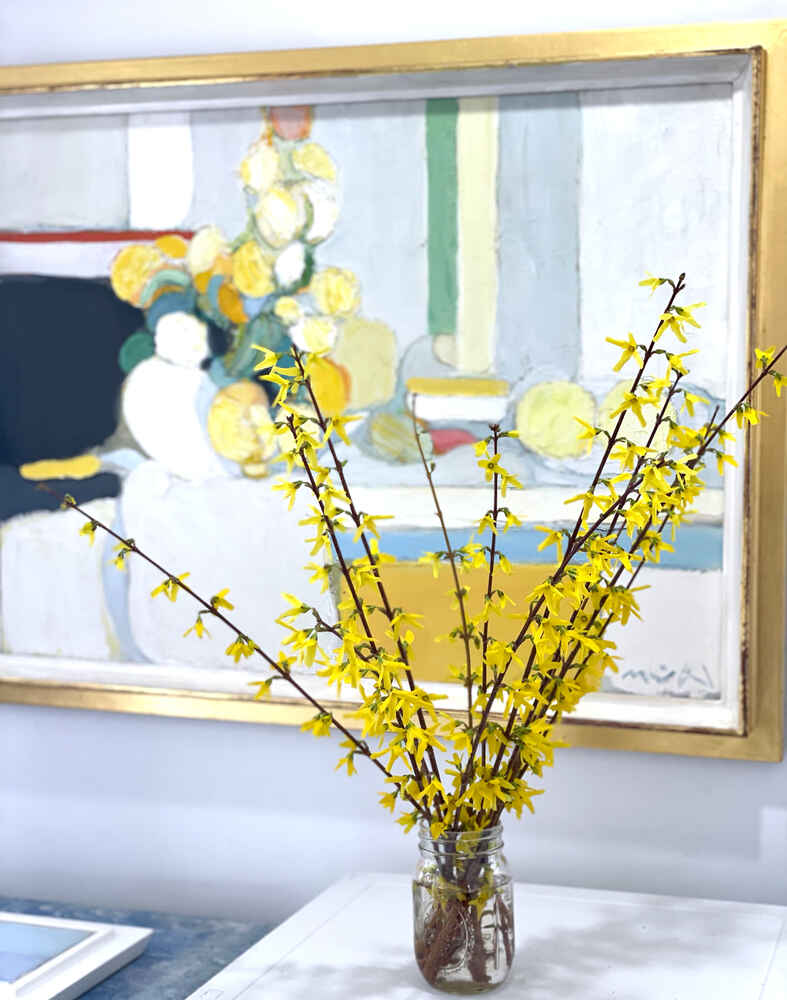 Photo by Elissa
Solidarity Is in Our Power
Alone, we can only do as much as our own resources allow. Together, we can heal the world. Collectively, we can and must prevail. Our lives, literally, depend on us to not give up on our democratic values. The quality of our lives depends on life, liberty and freedom from tyranny.
For all of us who are experiencing this unimaginable horror that has no quick end in sight, let's openly show our support. We've been asked by President Zelensky to show our solidarity. Wear the colors of their national flag: blue and yellow. As you know, I've always loved yellow and blue together in my decorating schemes.
Because of my love for blue and yellow, and my longing to symbolically show my solidarity, every day when I get dressed, I consciously wear shades of yellow and blue. I have a color-coordinated rosette I wear over my heart.
When it's not too freezing, I keep a sunflower in a sturdy vase by my front door with blue and yellow ribbons tied in a bow. I also have blue and yellow ribbons tied around my doorknob.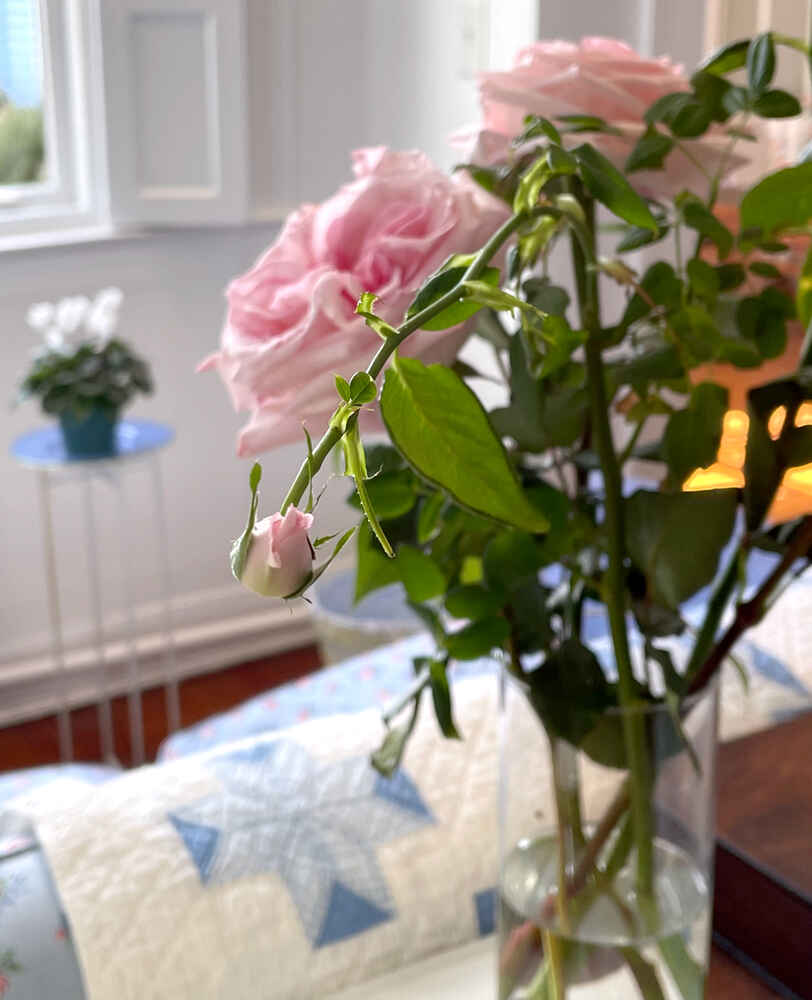 Photo by Elissa
Let's use this crisis as a call to action. Rather than feeling helpless, there are abundantly varied ways we can help our fellow human family. We can donate money to humanitarian organizations that aid countries in need, requesting that our contributions go toward Ukraine. Americares and World Central Kitchen are two charities that I have donated to, as well as local organizations. We can donate medical supplies to local groups that fly our items to their borders weekly. In every community, there are groups that ask for specific items. My friend Kerri donated new air mattresses to a local charity to ship to Poland for the refugees who fled Ukraine.
What we choose to possess is in our power to control: our indomitable love of life. The more we value our own precious life, the more naturally we'll feel compassionate and empathize with what these brave survivors are facing now and in their precarious futures.
We've been raised with the message that it is better to give than to receive. We all know whenever we open our hearts wide and give generously to others, we feel good about ourselves. We understand a life of meaning and purpose is bound in trillions of invisible threads, intertwined toward our interconnectedness to this earthly family. How we embrace others, in all our relationships, is a direct reflection of our core values we hold dear.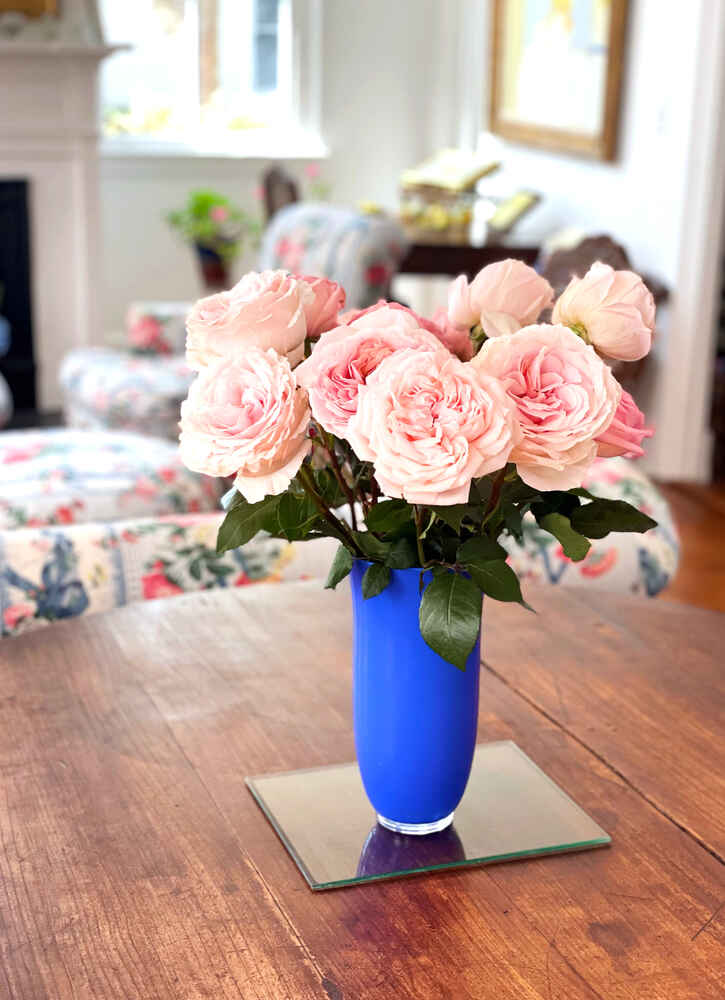 Photo by Elissa
New Life as April Ushers in Spring
We have this promise of spring upon us. With this month's religious holidays, universally we are all celebrating rebirth and renewal. We're given a fresh start, a new birth, a revival to make us new again. We regain our physical and mental vigor as we delight in the sea air. When we see our first daffodils bloom, we renew our spirits. We experience new growth, and we're given a chance to start over again. We're able to embrace the natural beauty all around us as we cultivate our own garden. Springtime puts a spring in our step, and this new energy lifts us up to new heights of expansiveness.
Our Time of Rebirth and Revival
I'm thrilled that all my hard work in the cold winter months of spending time inside leads into the light, bright, colorful, fragrant month of April. The joy of springtime is the happiest vision to behold. By recycling my past life's memorabilia and possessions, I cleared a fresh vision for my present feelings of lightness of being. Right now, the tail end of March greets me with an effervescent sense of joy and complete happiness. The universe has illuminated my spirits to a new realm. There is no going back now. My happiness train is in high gear, going at a comfortable clip, full steam ahead.
Photo by Elissa
When we left New York City (where Peter had lived since 1927, at age five, and where I began living in 1959), we never looked back, never missed living a city life. We closed that chapter permanently. Only the present moment is alive. We live our lives thinking we are always moving in a linear fashion. Just as the earth isn't flat, our lives have a circle. We actually grow into the wisdom of embracing what is simple, appropriate and beautiful. We rearrange our environments and our work and family priorities to suit our realistic circumstances. We rebuild our new lives on the sustainable foundation of the past.
Miraculously, Cesar not only came to the rescue in March, but he also painted the study bright white after making the ceiling new. I gave Peter's writing desk to a playwright, Michael, who is already writing a new play in his sunroom. I am seated at the same exact spot at my beloved French Provincial desk (Peter and I bought them in Provence) where the ice dam rained down on my head, neck and back. Recently a journalist friend asked me where I like to write. Today, writing you, I choose to be here, in my new space. I feel cozy, emotionally beautiful as I think how every experience in our lives teaches us about ourselves.
Without the ice dam and Cesar emptying the study of everything except my huge desk, I never would have had the new happy place that I'm now drawn to and love. This sense of openness and simplicity is exhilarating. I'm utterly relaxed, calm and pleased to be here; at the same time I'm full of beans, giddy happy I have this newfound spirit of place and energy to fully absorb its magnificence. Rather than looking at Peter's empty desk, by removing it, I'm empty and full.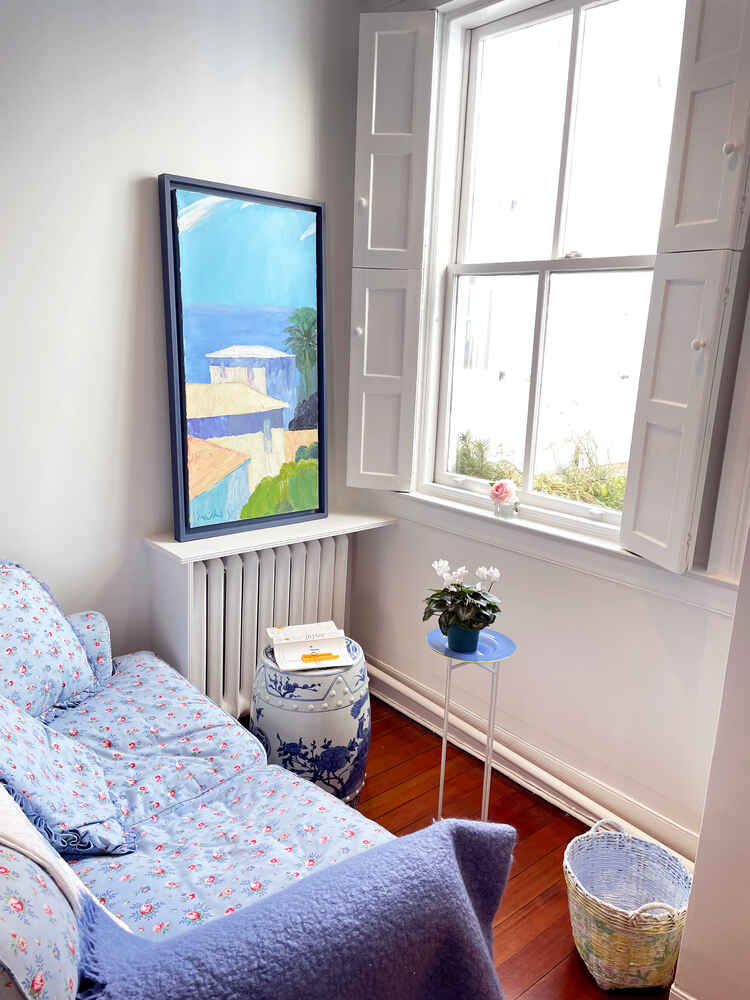 Photo by Elissa
Space to Breathe
It was my daughter Alexandra's idea to give Peter's desk away and put the love seat in front, near the window, instead of behind my desk. I now sit sipping my coffee, having my pastry for breakfast, where I read and write notes early in the morning. As the dawning of the light begins to appear on the sky and water of the harbor, I'm able to meditate, light a candle and reflect on my immeasurable blessings. While I feel this surge of refreshing, invigorating new energy, I'm seated on a love seat, where Peter loved to sit and read. The love seat, in its new location, is now where Peter once sat at his desk.
Moving our possessions around to put them into use in our newly envisioned life is most exhilarating. Old becomes new. Newness awakens our sight. By rearranging my art, I'm able to freshly appreciate the transformation of each place in the cottage. Where I once enjoyed sitting is so different now that Peter isn't here. Because we always wanted to be together, the spaces had to accommodate both of us comfortably. I now have newly discovered spots around the cottage where I'm set up to spontaneously enjoy. In the wise words of Mrs. Brown, "When one thing changes, rethink everything."
"The snow has not yet left the earth, but spring is already asking to enter your heart. If you have ever recovered from a serious illness, you will be familiar with the blessed state when you are in a delicious state of anticipation, and are liable to smile without any obvious reason. Evidently that is what nature is experiencing just now."
—Anton Chekhov, quoted in a letter from Cherié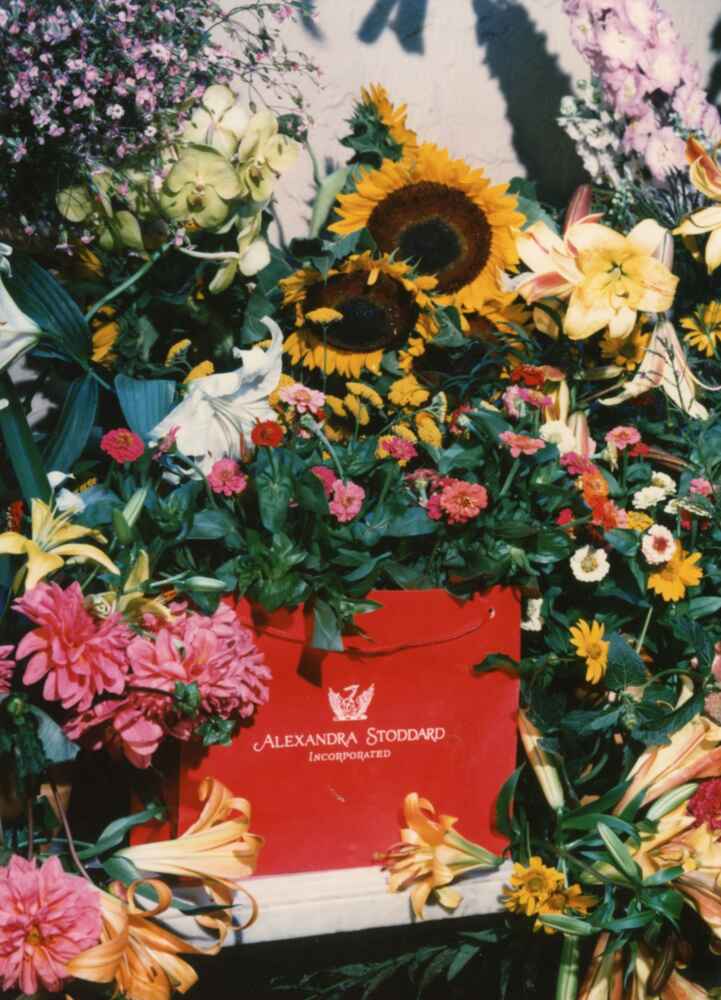 Anticipating Coming Events
March brought us Daylight Savings and the first day of spring. She also allowed me to celebrate Alexandra Stoddard Incorporated's 45th anniversary and Peter's 100th birthday and to anticipate the arrival of Alexandra coming to celebrate with me her 55th birthday. (Her two daughters came on trains from their colleges.) I strongly believe the greatest form of joy is anticipation. We're able to bring all our happy thoughts about a future time into this very present moment; I was able to visualize us being together, having a joyful family reunion, as I prepared for their arrival. As we daydream about future plans, we're unfettered, unrestrained in our imagination. Hope, faith and love sweeten when anticipating happy times shared.
Alexandra came a day before Anna and Lily. We had a quiet dinner alone at the Ocean House in Watch Hill, overlooking the Atlantic Ocean. I slept beautifully, anticipating spending a whole uninterrupted day together continuing my ongoing project of moving forward. Being able to spend this time together sorting through a lifetime of accumulation on the third floor was daunting, to say the least. But we miraculously sifted through the utter chaos, organized things in categories and plowed ahead. What we accomplished in a day would have taken me a year without her support, as I moved into the reality of my present life as an 80-year-old who is trying to let go of the weight of material possessions that are not suitable to my current lifestyle.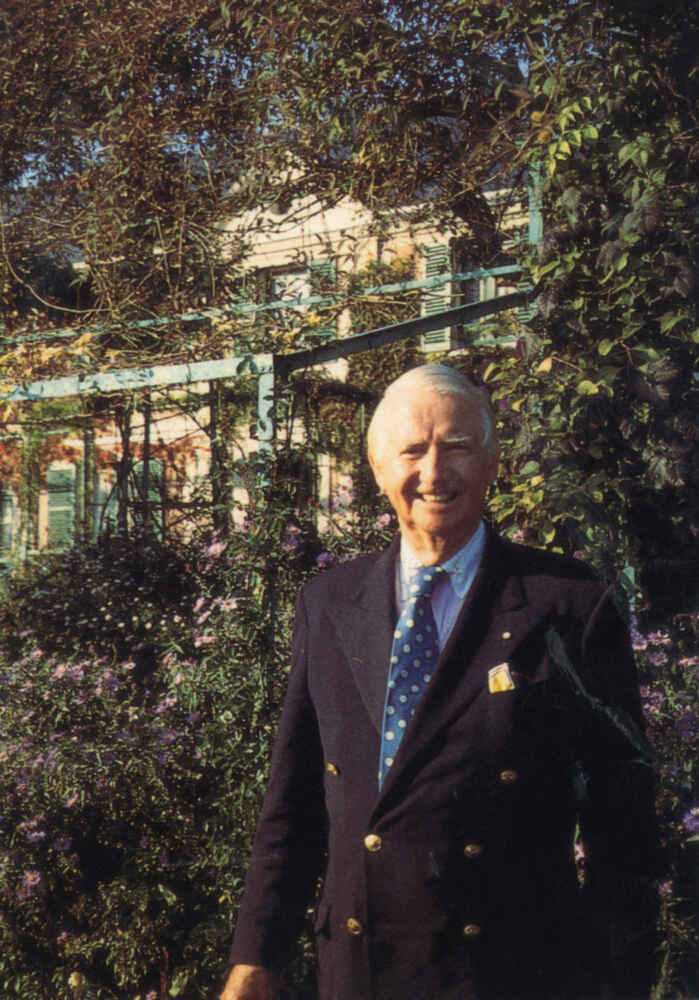 When we unloaded the carful of donations for our second thrift store dump run, something beautiful happened. While I waited for the donation door to open, a friend saw all the goodies in colorful bags and toted several away. Another friend bought three of my wide-brimmed colorful hats to shade her face from the sun! I'd mentioned to her over lunch what Alexandra and I accomplished and she raced down to see for herself.
A young mother of two who lives on Elm Street (where Brooke moved) saw an original Roger Mühl watercolor of New York City that I was donating and loved it. We bonded! She dropped off two bags of her children's old clothes and was headed home to hang the painting! She already sent me a lovely thank-you note and I'm looking forward to meeting up with her soon.
Having friends and meeting a neighbor who are all happy to have things I no longer had room for made me feel so wonderful. Our eight-room apartment in New York City was crammed full. I love having inanimate objects take on a new life, allowing me to do the same. It's easier to get into things than to get out of them. Sometimes coincidences awaken our spirits to the wondrous mysteries everywhere if we're only sensitive enough to recognize them. Alexandra and I felt so relieved that we accomplished our mission.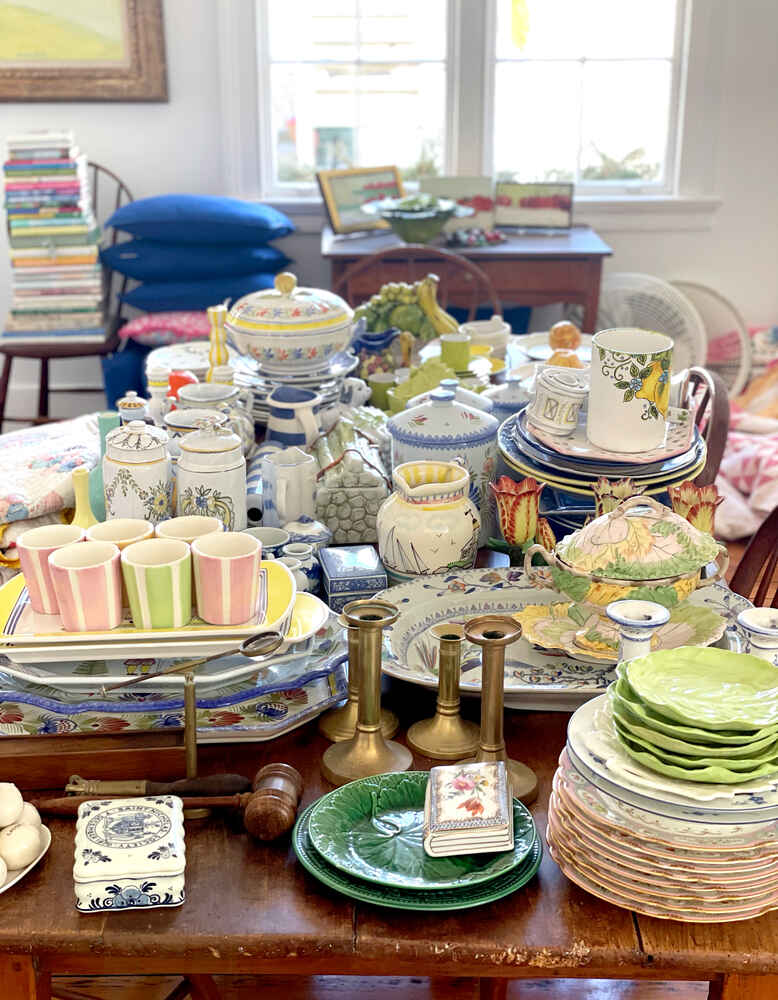 Photo by Elissa
One Room for All Things to Go Somewhere
The dining room table is packed so full that everything is touching. Friends who drop by for tea end up taking a piece or two home with them. Cooper came over a few days ago and loved a purple and white candlestick and a purple bud vase for her room. She also found a sarong she wanted for her trip to Hawaii the second week of April, while she's on spring break. It's a great feeling to have such an abundance of riches I'm able to give with such utter delight.
The more we give away, the greater we can enjoy our most prized treasures. Just as we love to share memorable experiences with loved ones, by giving away objects we've "loved up," we give friends a piece of us in their homes to enjoy.
I've Moved Beyond Excess: Enough Is Enough
When I was an interior decorator, I exposed myself constantly to beautiful objects as I searched for decorative arts for my clients. There is no doubt of their authentic quality of grace. When Peter, the children and I traveled abroad in August to different countries, we found ourselves drawn to local pottery, handblown glass and textiles because of their intrinsic authenticity. All my possessions have a history, and memories of their discovery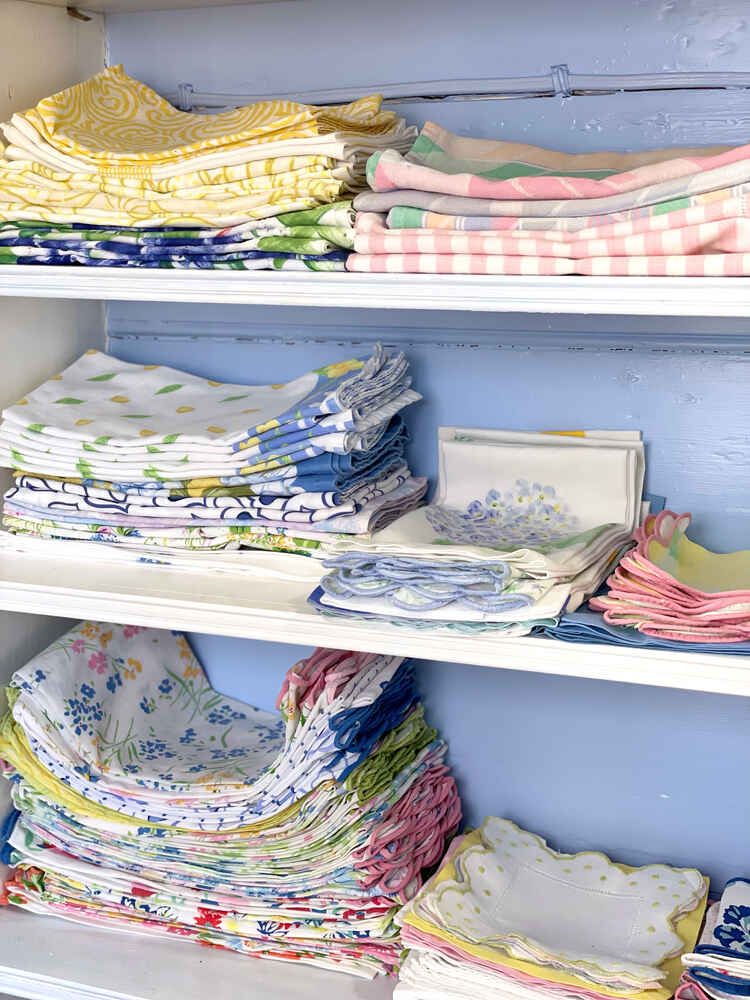 Photo by Elissa
Gradually, I came to want less and less material possessions because I already had more than enough of everything. I now long for calm, uncluttered, sunny, light spaces. I'm happy to put many of my pretty objects behind closed doors. When I open the door or cabinet, there are beautiful treasures to feast my sensual appetite as I select a vase, a teapot or a colorful, funky handblown glass. When I open the cabinet door to my freshly ironed linens, I sigh as I breathe deeply, smiling, knowing all the love shared when in use. After all, good design lasts forever.
No matter how much I'm passing on to others, I have more than a lifetime of beautiful, favorite things I'm happy to enjoy. In my present frame of mind, "fate willing," I will spend time next winter reviewing my inventory to be sure I still feel the same attachment to the objects I now desire to live with and "love up." When I change, my objects will also be re-evaluated. This is a most illuminating journey. As we all discover eventually, first we shape our environment, and over time, our environment shapes us.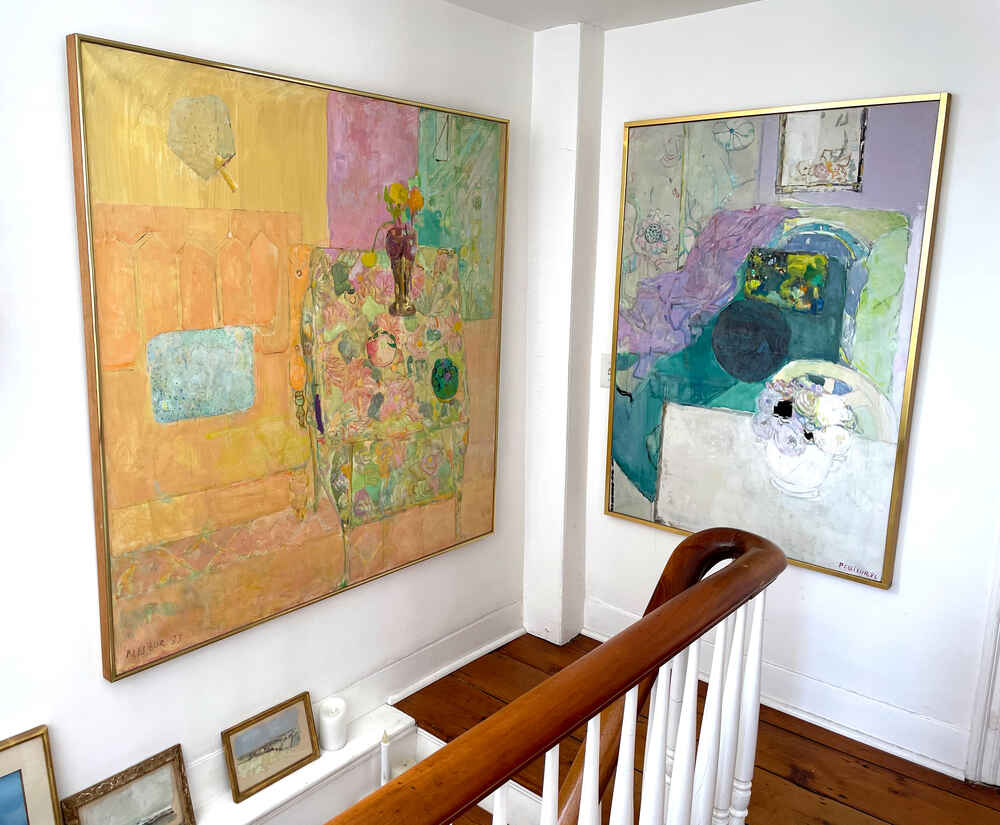 Photo by Elissa
Happy spring!
Happy holidays!
Thank you for all your contributions to this soul-searching experience. I feel so humbled that my eye surgeries and heart surgery are behind me.
I'm in an extraordinarily wonderful place right now, and I feel confident that life will continue to open new doors for all of us. How truly blessed we are to be friends.
Let this sense of exuberance and abundance continue to light us up no matter what challenges we face, or what others are enduring. Every experience teaches us lessons we need to learn. I'm just lucky I woke up now. I'm having such fun!
Love & Live Happy,

"One always begins with the simple, then comes the complex, and by superior enlightenment one often reverts in the end to the simple. Such is the course of human intelligence." —Voltaire
Book of the Month