Arm in arm and oh, so happy!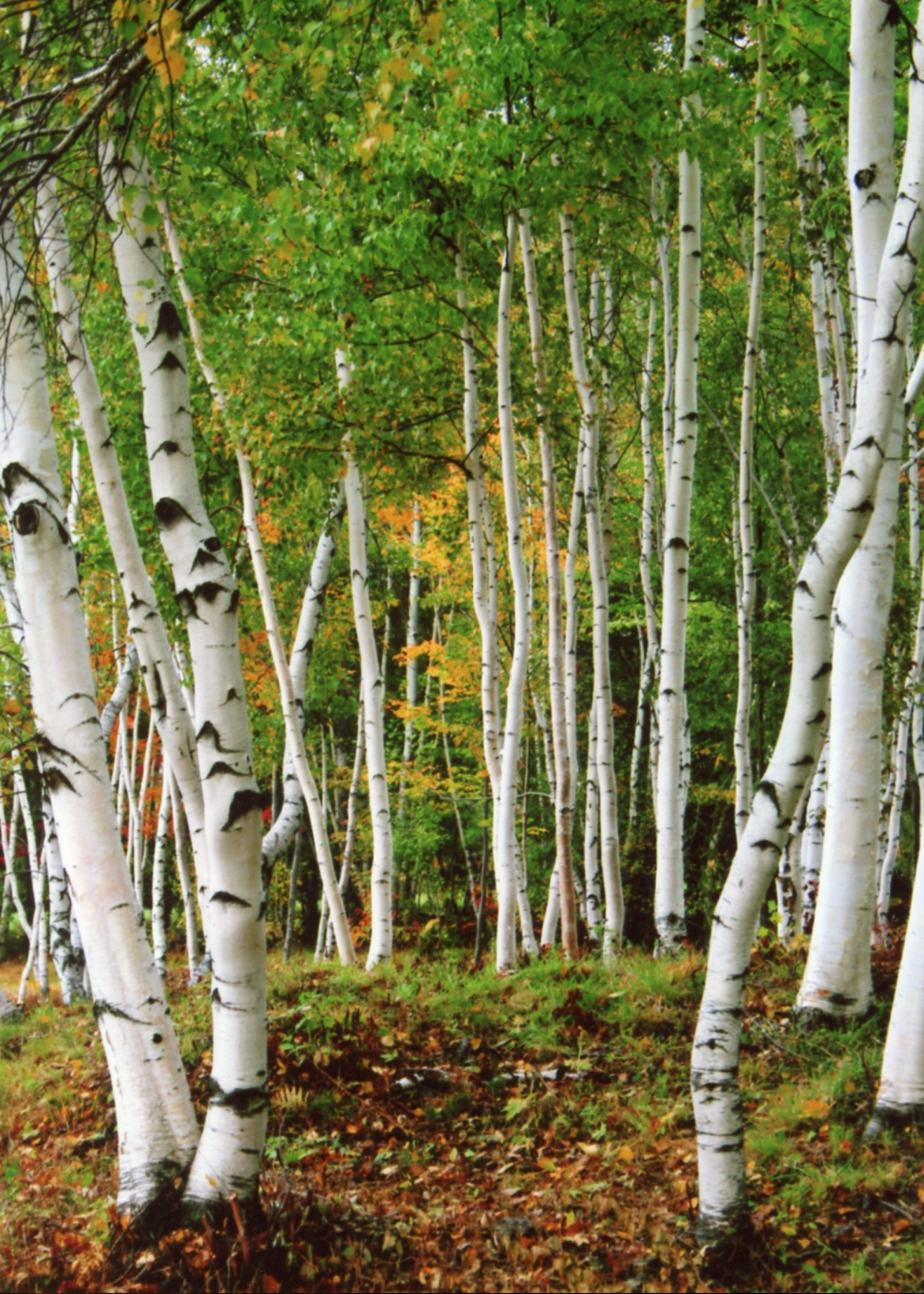 I love white birch trees. Photographed by Vera Resnik, a gift from Peg.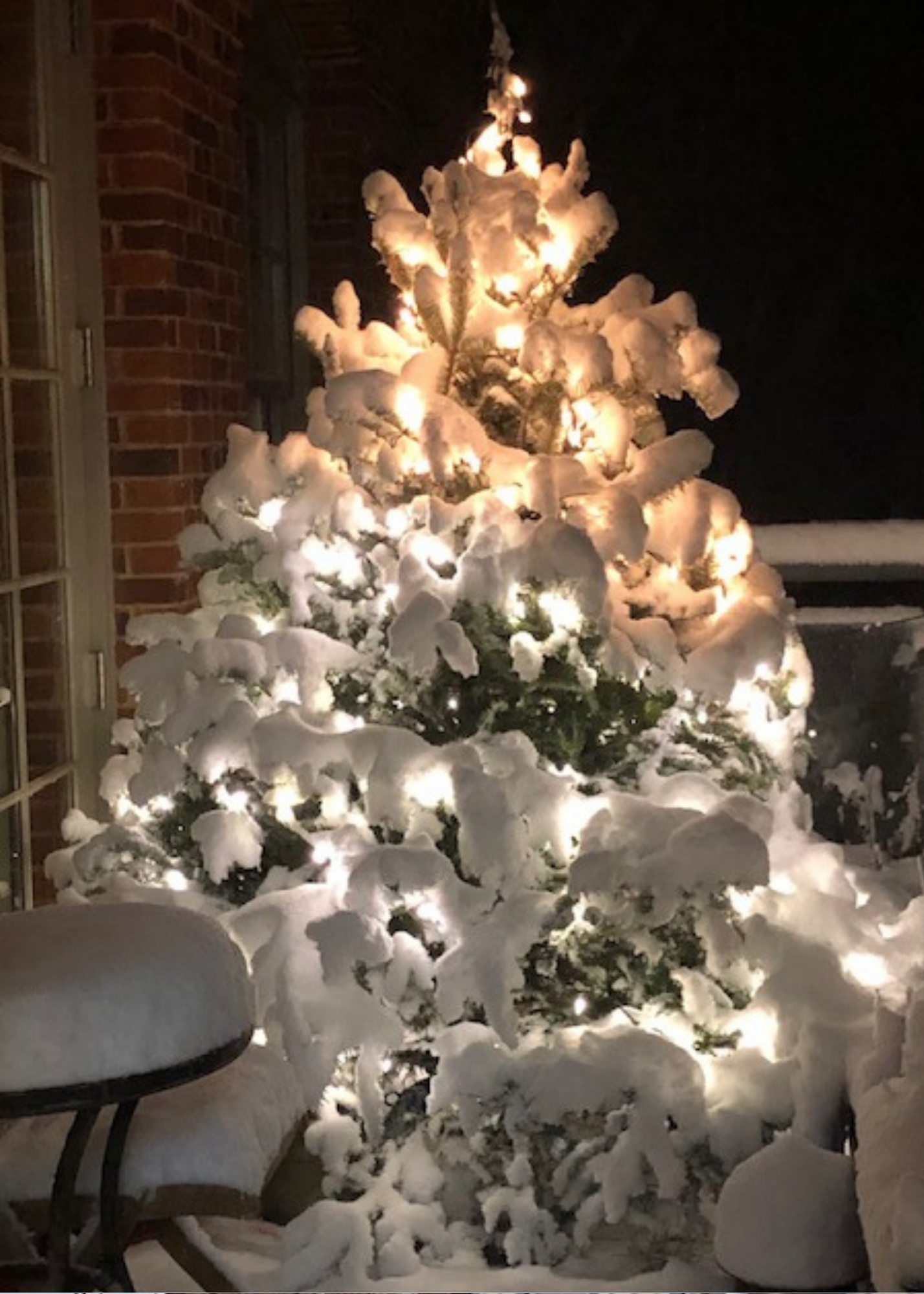 A gorgeous photo of a friend's Christmas tree during the snowfall.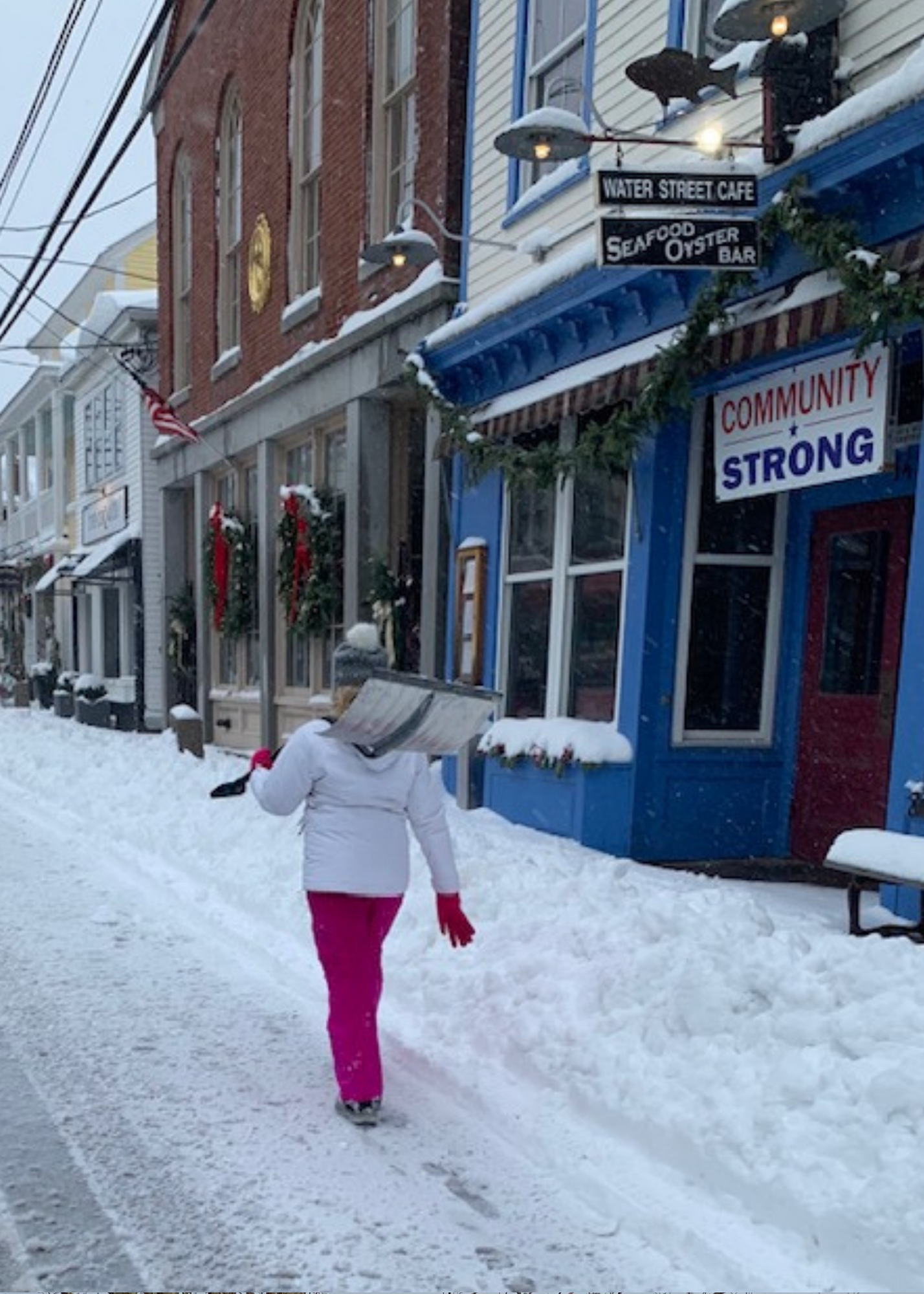 Cooper walking down Water Street after shoveling my steps and sidewalk. Photo by Brooke.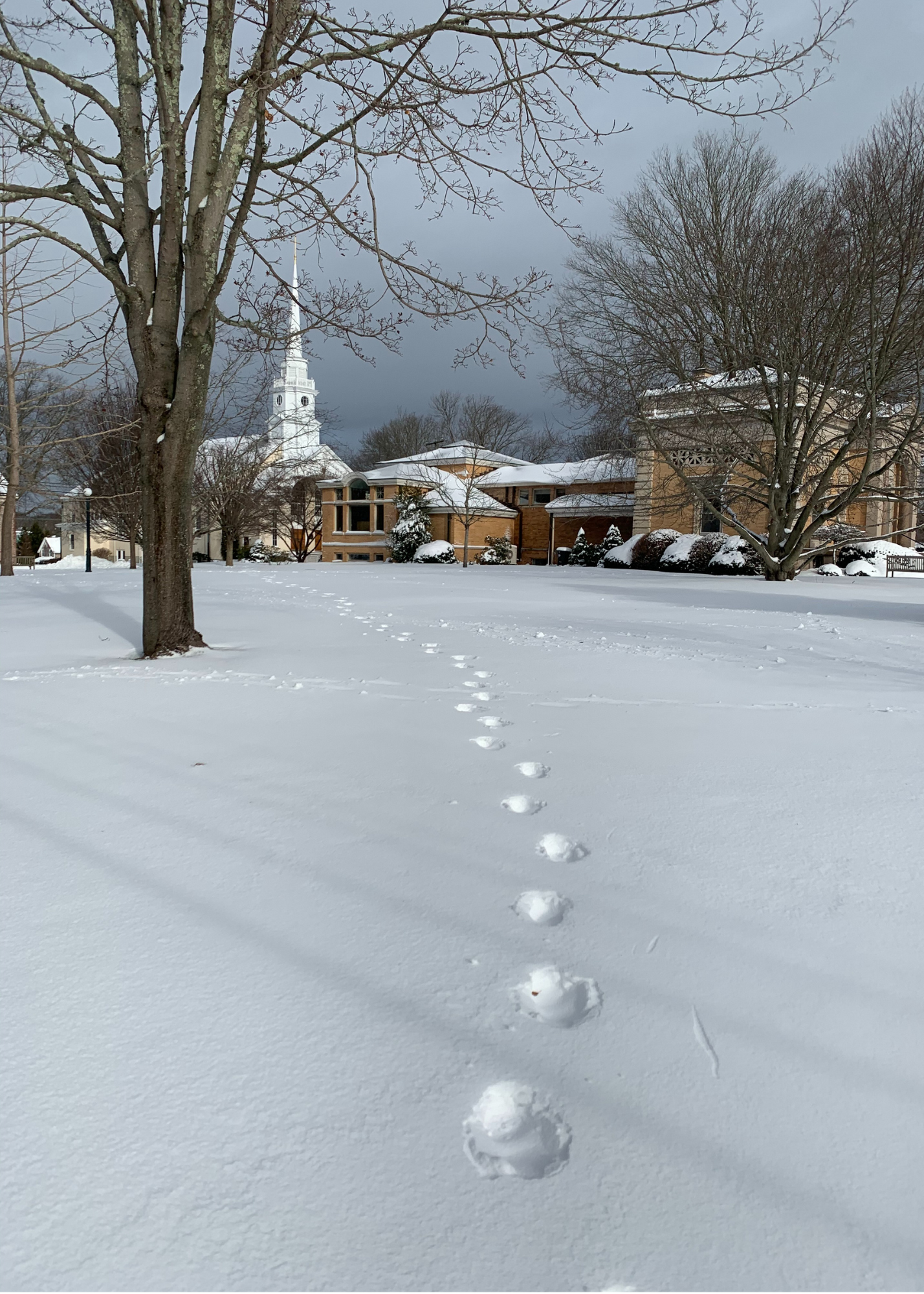 Footprints in a blanket of pure snow leading to St. Mary's Church and the library. Photo by Brooke.
"To finish the moment, to find the journey's end in every step of the road, to live the greatest number of good hours, is wisdom."
—Ralph Waldo Emerson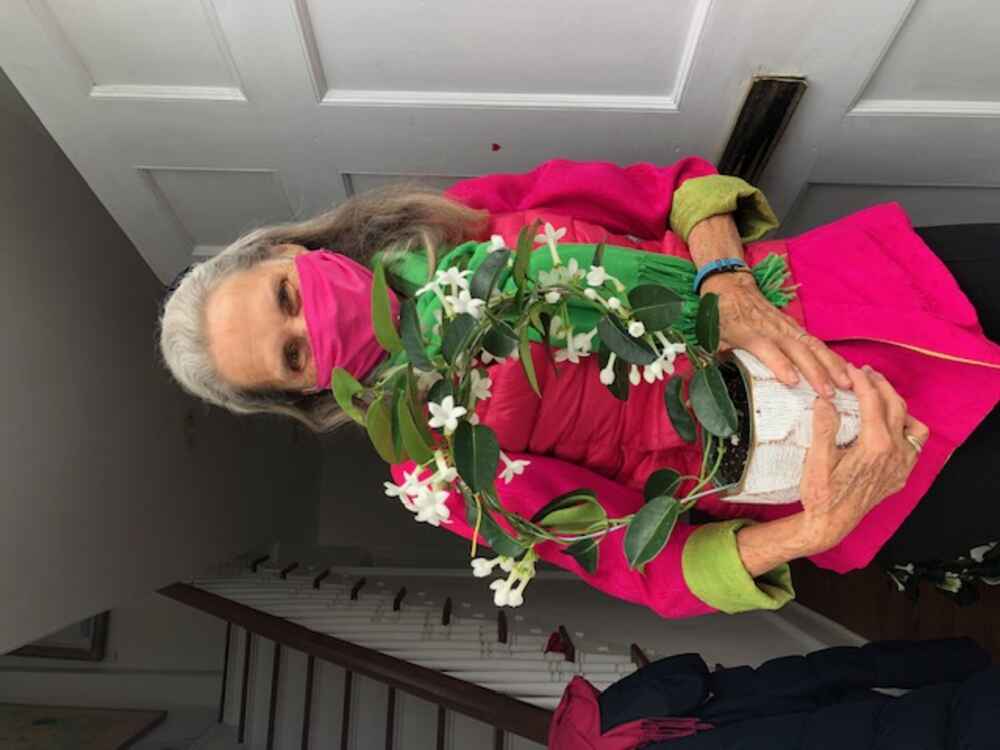 Dear Friends,
I love you! Happy, happy, bright New Year! Cheers! Congratulations! Let's celebrate brilliantly. 2020 is in our rearview mirror. We had no idea what we were about to face.
I begin this fresh new year with a heart overflowing with gratitude and love. Great good news—I'm flourishing!
Thank you for reaching out to me in loving-kindness to let me know you are thinking about me, praying for me and keeping your fingers crossed. I remain healthy. Thank you also for praying for my family. As I write you, my health is excellent and my happiness is shining brightly. We are greeting a transcendent moment, personally and historically.
Thank you. Thank you. Thank you. Each small, simple gesture you have made lets me know you are concerned, you care, you're compassionate about Covid hitting home. Your support increases my exuberant love of life, as it boosts my immune system. Being "loved up" is a most wondrous feeling.
My beloved family has blessedly recovered from Covid-19. I have a dear friend, however, who still has this evil, lingering virus. I want you to pray for her. To let her retain her healing powers in this difficult time, I won't disclose my dear friend's name. Think of an angel healer. This illness has temporarily clipped her wings. As you pray for my friend (I would go to the ends of the world for her), please also keep in your prayers the 300,000+ human souls who have died in 2020 from Covid-19 in the United States, and all the others around the world who lost their lives. Also pray for the essential workers who are exhausted and stretched beyond their psychological limits. They must feel our love.
When I learned that the National Cathedral in Washington, D.C., paused and tolled the bells 300 times, each gong symbolically representing a thousand deaths in our country, I cried. I immediately lit votive candles and prayed on my knees. We are only four percent of the world population. This virus is everywhere.
One of my favorite meditations is Saint Francis of Assisi's "A Simple Prayer." You are familiar with my fondness for his compassion, tender heart and the depth of his belief in God's grace and the healing transcendence of love. I think this optimistic message is worth repeating, as we enthusiastically embrace this transcendent new year:
Lord, make me an instrument of your peace:
where there is hatred, let me sow love;
where there is injury, pardon;
where there is doubt, faith;
where there is despair, hope;
where there is darkness, light;
where there is sadness, joy.

O divine Master, grant that I may not so much seek
to be consoled as to console,
to be understood as to understand,
to be loved as to love.
For it is in giving that we receive,
it is in pardoning that we are pardoned,
and it is in dying that we are born to eternal life.
"See simplicity in the complicated. Achieve greatness in little things. In the universe the difficult things are done as if they are easy. In the universe great acts are made up of small deeds."
—Lao Tzu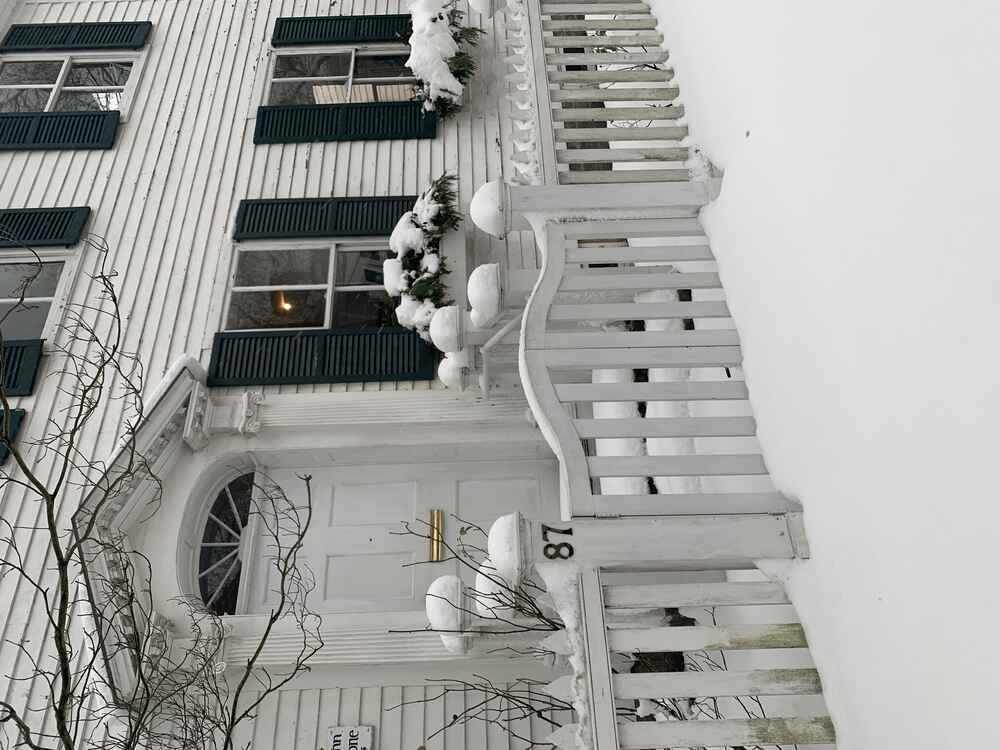 Transcendent Moment
Beauty is both true and good. In my Beauty Dharma Summit Zoom interview with Leslie, a total stranger (turned good friend), I said we are in a "transcendent moment." To ring in this exciting new year, I will dwell on all the angels singing, putting love and truth in my heart and in the words I speak. I had a hunch what the chemistry would be like between us. I'm so thankful I trusted my intuition that Leslie genuinely believed in me.
I dared to agree to participate in her first summit because I felt that saying yes was the right thing for me at the time. I was in our garden, out-of-doors, because of Covid-19.
Cause and effect. I'd originally thought that we could Zoom indoors, in the living room, with all the windows open to the sea air. Wrong. Be safe. Be cautious. Be out-of-doors. Thankfully I never caught Covid-19. Fingers still crossed. Because we know the cause of Covid-19 is sharing the same air, this is a cause for infection. A source that can often (not always) be traced. The effects are the consequences. We are fortunate when we recognize our great good luck.
Winston Churchill understand that "the price of greatness is responsibility." We transcend when we take personal responsibility for our actions. 2020 was a year we lived through. There is hope and light at the end of any (and every) darkness we experienced during the past twelve months. I dwell on every loving-kindness that came to me as grace notes that sweetened my moment immeasurably. Now is now, and the past is over. It's history. We can write in our hearts, over and over, "Let go. Let God." Did we truly do our best? If so, Dr. Eric Butterworth taught us (as a Unity minister), "Do your best and leave the rest." We can go beyond. We can exceed whatever we lived through in 2020. We have grown through a great deal of turmoil and are coming out better, stronger, wiser and more understanding.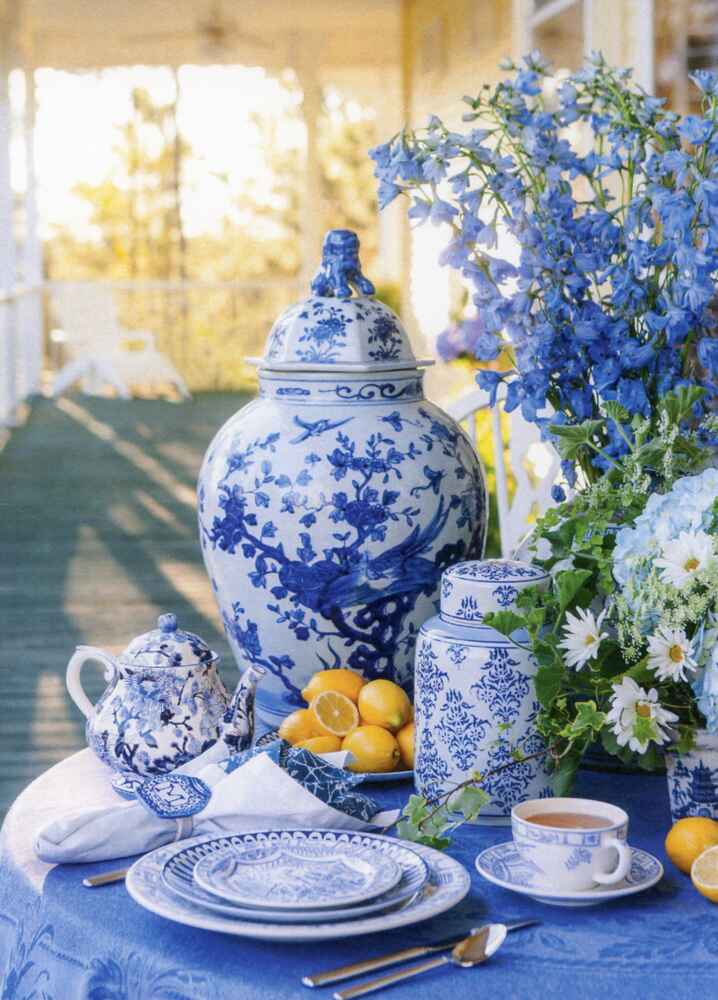 This New Year 2021 is giving us an emotional fresh start. We can surpass whatever love we shared in the past. My friends, you have proven the strength and courage of genuine loving spirit-energy. I love the fact that we're both leaning in toward a bright, bright new year. We're side by side, heading in the right direction of what is true, good and beautiful. Our ability to spread happiness is increased the more we understand our true nature. Our true nature, as we know, is happiness. We let life happen as it unfolds.
One truth I can assure you we share: everyone—I mean every single person—could use a little grace note from us, in whatever form feels natural and happy. A writer I've never met sent me a quotation attributed to Nathaniel Hawthorne that is well known to me. The quotation leapt off the page from one of Cathy's letters. I'm feeling I understand his wise advice more than ever before.
"Happiness is like a butterfly: the more you pursue it, the more it will elude you. If you are patient and still it will come softly and land on your shoulder."
This resonated with me, even though it seems like the opposite of my philosophy. On one hand, I strongly believe in the pursuit of happiness, as long as we do no harm to other people's same liberty. The only time we can be happy is when we are alive. Later might possibly be too late. We have the rest of our earthly journey to awaken. On the other hand, full, complete, radiant happiness mysteriously comes to us in the least expected moments. You have to just let go and let happiness happen.
Just as I don't believe in dwelling on our losses, I don't make any New Year's resolutions. I'll continue to be a butterfly, flitting here and there, in a soft loving trance. I kiss my rosebuds; I'm "smelling the roses." I'm savoring warm pastries and cookies from a favorite bakery. I'm letting my heart's desires lead me on my path. By trusting my intuition, I'm drawn to have these quiet pleasures inform my actions. One thing always leads to another. Whatever we think, feel and do, this is it. This is real life.
Full, complete, radiant happiness mysteriously comes to us in the least expected moments. You have to just let go and let happiness happen.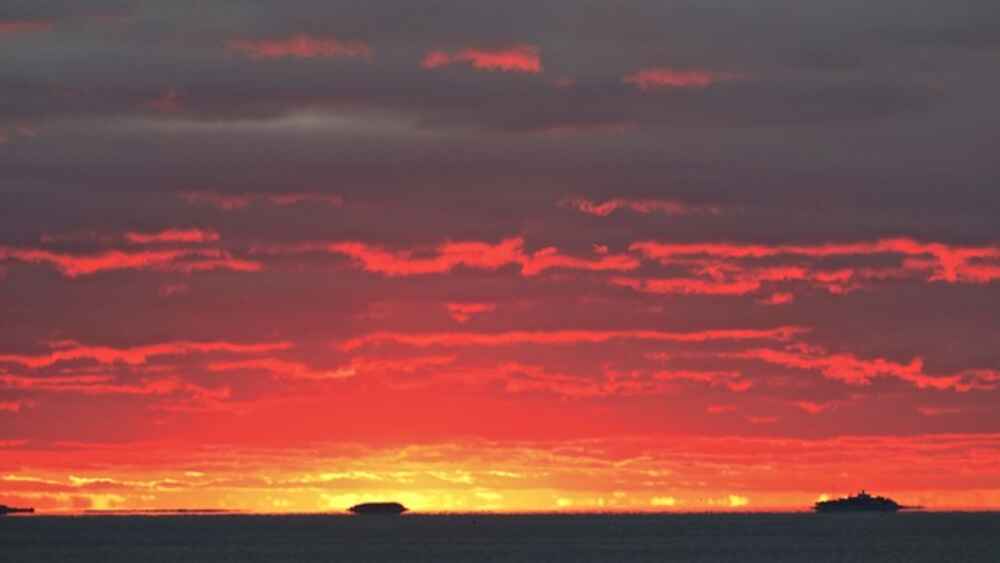 When Chances Are an Ecstatic Excitement
Last newsletter, I went into rhapsody about my intangible, indescribable passion for Peter's sacred angel clock. When it ticks, I feel Peter's spirit beating in my heartbeat. Hearing this clock bong after it chimes is a symphony so miraculous, I feel I'm being visited by a host of angels.
I've always been fascinated by the timelessness of the present moment. Clocks and watches are ways to measure the passing of time. We don't live in days; we live in nanoseconds. Even though we are naturally given as many moments as the stars in the galaxy, our time is brief. Only when we are alive is our time limited. My book Time Alive was a gift to myself to remind me to live to the hilt. The more marrow we suck from the bone, the more nourishment we add to our moment-to-moment experiences.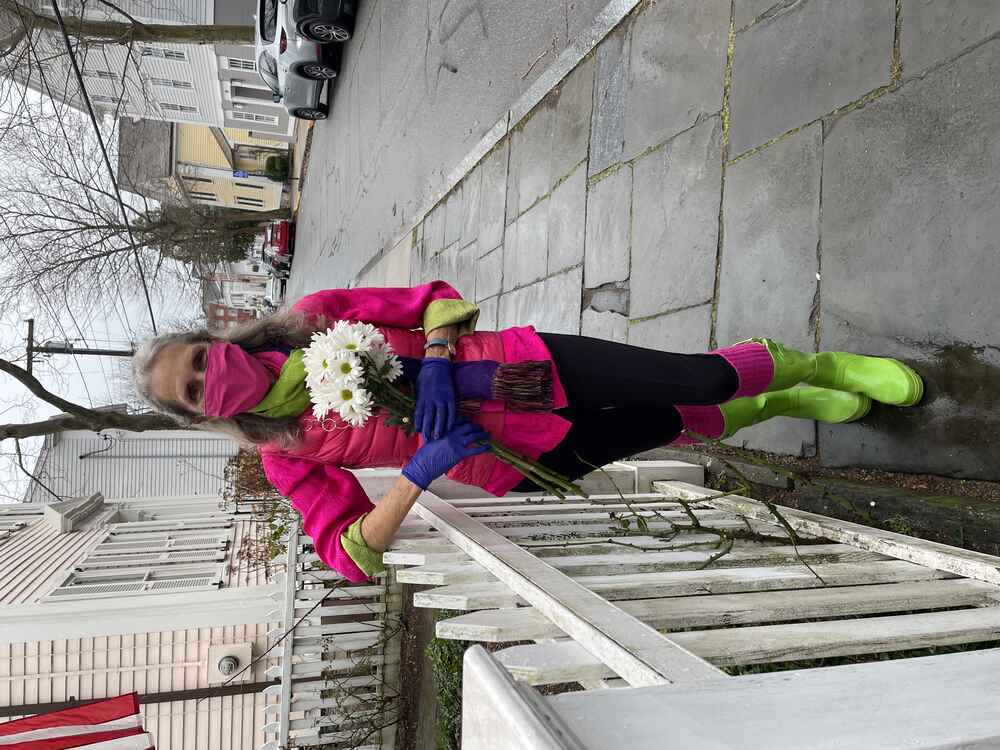 "Life is made up of marble and mud," wrote Nathaniel Hawthorne. The more we value the dust, the ashes of human life, the truth in reality, the more we grow. We grow up in the direction of the sky because we are deeply rooted in the rich nutrients (and worms) of the soil, the good earth. We're grounded in the roots we've planted, while at the same time, we are butterflies moving about. "With every gust of wind, the butterfly changes the place on the willow," Bashō wrote in the eighteenth century.
Being intensely, supremely alive in this clock-ticking moment is life itself!
As I wrote last month, my friend and intimately close neighbor stole the show at my Beauty Dharma Summit interview. "Real life is all I want," I told Leslie. An "audio bomb" of his raking on the bluestone side of our white picket fence two feet away was "priceless," wrote Peg. Many of my readers have let me know how happy the surprising interruption made them. We can genuinely laugh when we see the beauty in the ironic. But for the pandemic, chances are his raking meditation (he calls it therapeutic) would take place without notice. (P.S. After the triumphant ending of the Beauty Dharma Summit Zoom, laughing to tears, Charlie tenderly rested his old rake on the fence, leaning toward the cottage. "It's a loaner.")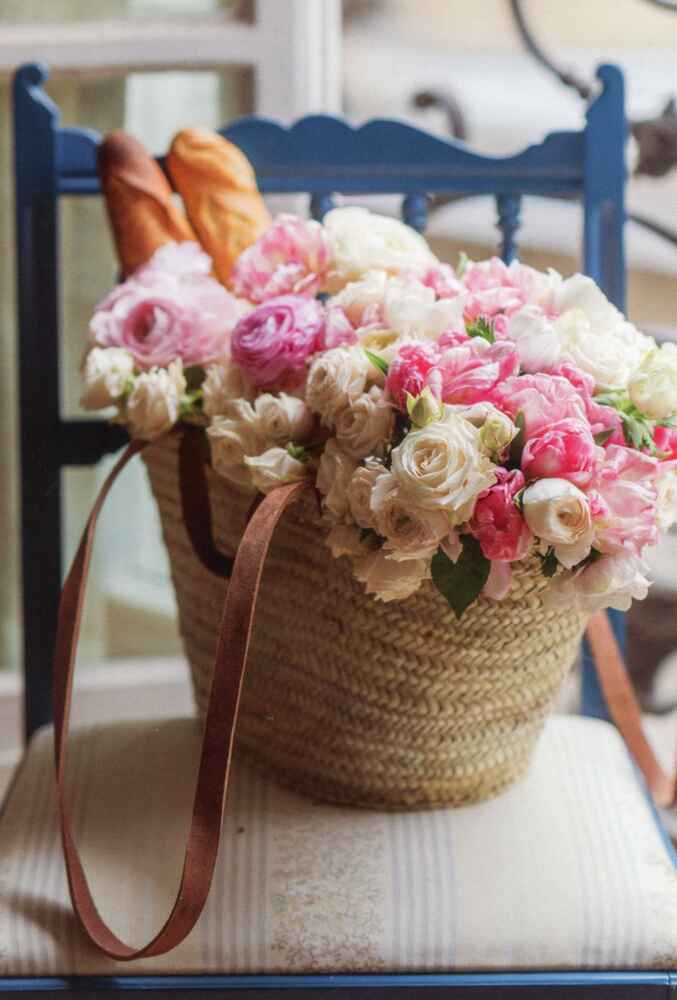 To some, raking leaves is a soulful grace note. To others, raking "dead" leaves is a chore. Being a lover of gardens, growing and caring for your plants is definitely magic to anyone who is blessed to understand nature's gifts. To understand is "to stand under." Our virtue and strength grow as we experience and contemplate natural laws.
If we see our individual plants with an awakened, loving eye, we will be patient and give them they tender care they require. We learn how much water they need, how much sunlight and what temperatures are ideal. The calming, harmonious atmosphere at the cottage is greatly uplifted by my winter garden inside the rooms I'm drawn to spend time enjoying.
To balance the stillness of my lush, flowering plants in various colors, shades, buds and blooms, I am utterly charmed by my collection of clocks, timers and hourglasses. I'm smitten. I'm in rhapsody when the pure sweetness of the real estate I thrive in is alive in its natural ways of being.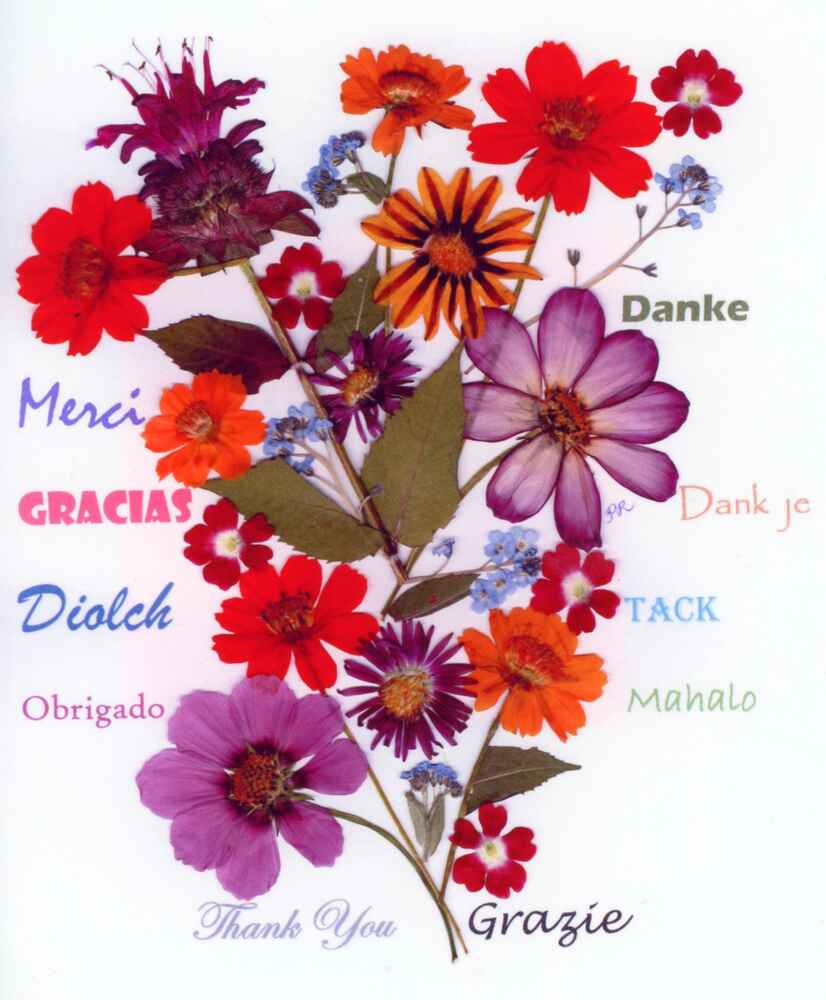 A full-page ad for Miracle-Gro in the New York Times recently made me cry. It read:
Everywhere Is a Garden
Winter is finally here.
We're spending more
time indoors, and it's the perfect
time to grow.
We can all cozy up,
without giving up
on the joy of gardening.
If you change your mindset,
the possibilities will grow.
Everywhere is A Garden.
A garden isn't defined by
where it is, but by how you
take care of it.
As long as you have light, soil,
water, and a little imagination,
you can grow something.
So this winter, grow
something inside, and life will be a little
bit brighter.
Make a space for it,
care for it, and it will grow.
And so will you.
Keep growing.

Found Treasures
I'm going to tell you a poignant story I read about since my Thanksgiving miracle with the epiphany of chimes from Peter's angel clock.
A young boy, Ralph, and his father were tilling a field in Missouri with a horse-drawn plow. A shiny gold object was gleaming from the rich, brown soil—a round pocket watch. Ralph kept the watch he discovered for seventy years. Ruined by the years it was lost by a farmer, the timepiece never ran. It never made a peep.
Finally, as an old man in his eighties, in 2001, Ralph went to a local jewelry and watch repair shop in Oregon with the fourteen-karat gold watch he'd found, along with a watch of his father's that meant a lot to him. The owners of the shop, Michelle and Errol, knew they could tinker with his father's watch and get it to work. The one that came from the field in Missouri, they said, would be hard to fix. But they'd give it a go.
Watch and clock repairs are a dying art. Every object has sentimental value. Michelle and Errol love clocks. Their hearts are in each one they encounter. With passion, they believe they can "love up" watches and clocks to bring them back to life. They both worked on Ralph's "found" watch for a long time.
Errol believes in a sacred, celebratory presentation when this amazing couple is ready to hand the repaired object to its owner. Errol held the package, wrapped in fine tissue paper, in the cradle of his hands, like a babe in swaddling clothes, and placed it in Ralph's. Opening the delicate tissue paper, he pressed the gleaming gold crown and the watch opened, revealing the face.
"Look at it now!" Ralph cried happy tears. The second hand swept around the dial. "Look at it run! Oh, look at it run!" The fact that it had never run before because it was broken, and it was now ticking for the first time in seventy years—this was nothing less than a miracle.
Ralph was skipping around the clock shed, filled with clocks ticking and chimes singing. Errol, Michelle and Ralph struck up a friendship, and they'd have tea and lunches together. Michelle inherited some of Ralph's mother's jewelry as gifts.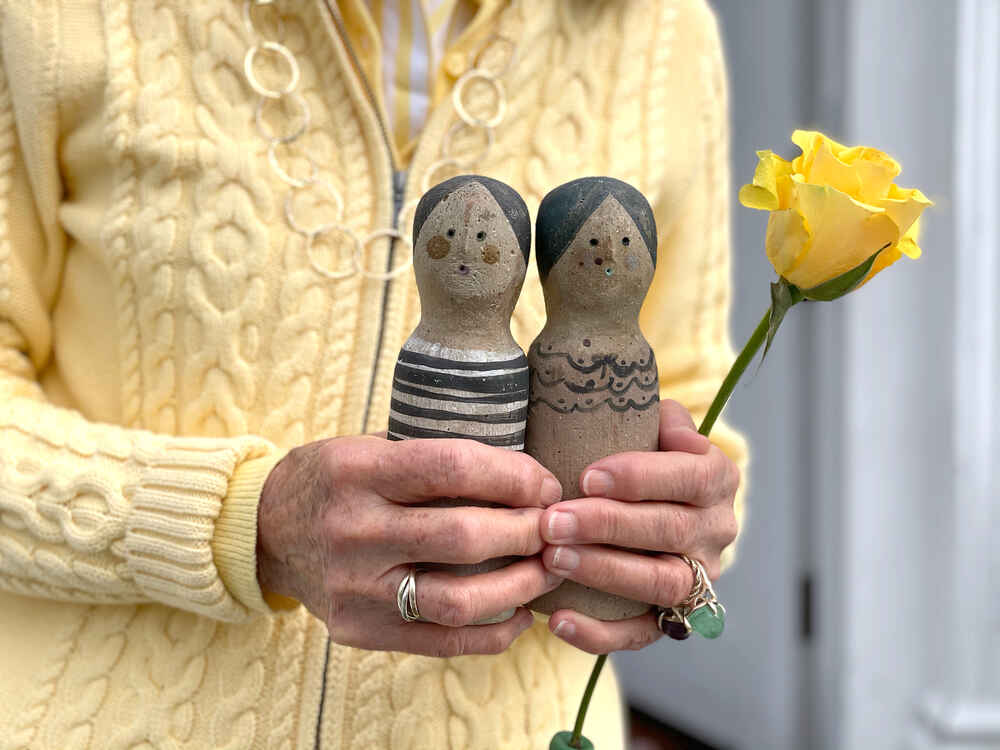 Lost by Me; Found by an Angel
At precisely three o'clock on a frigid Wednesday afternoon, Miranda knocked on the front door of the cottage. While isolated at home, I decided to splurge and order some delicious, prepared dishes from Mystic Market. I was craving their eggplant rollatini with ricotta cheese, roasted garlic and baby kale. They also made up a batch of candied ginger scones for my order that I was able to share with nearby friends. As we smile through our masks, keeping our distance, the mere presence of caring souls lifts our spirits miraculously.
When I opened the door to receive the delivery and thank Miranda, she greeted me with "Hello, Alexandra. I found this on the step right here." Pinched between her thumb and forefinger was Grandmother Brown's emerald ring. After handing me the ring and laying down the shopping bags, she pointed to the threshold outside the door. I immediately looked at my ring finger. The cabochon emerald ring was now in my right hand, missing from the star sapphire and Peter's "golden rope."
Soul-bumps coursed through my body. I'd had no idea the ring had slipped through the thin band of gold's guard to land where it did. It obviously happened when I picked up my mail from a blue tray I'd placed there for Kim, our wonderful mail carrier, less than an hour earlier. Normally, I place the tray on a ledge at waist level, but because of the strong wind I didn't want the mail to go flying.
While I was in shock, in disbelief at how utterly miraculous a coincidence this was, I uttered the two most important words Meister Eckhart taught, in prayer: "Thank you." I didn't need to ask for my prayer to be heard. It was amazing grace—the earth angel Miranda discovered a loss, and I was so unaware. I shudder to speculate whether I could have ever found it had it bounced into the garden below. I wouldn't have known where to look. This story, like the one with Ralph's watch, has a happy ending.
"The sun will not rise or set without my notice, and thanks."
—Winslow Homer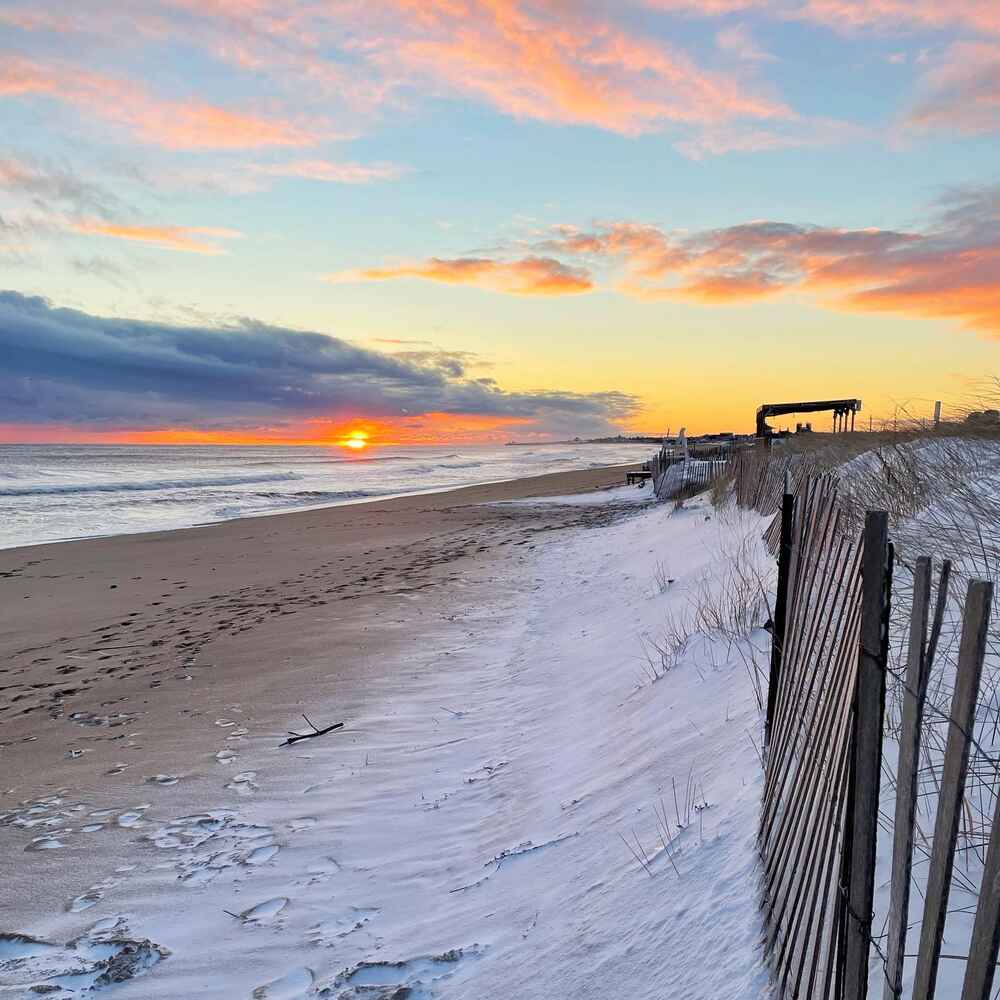 Let There Be Light
As I close this letter, my dear friends, I am celebrating the coming of the light. Today is the Winter Solstice. We are moving forward into our fresh re-creation of life's miraculous possibilities. December is the ending of 2020 that closes this last chapter of the book. As we celebrate January 1, 2021, together, let's choose to make this New Year one full to overflowing with hope and grace. Each of us in our own way, spreading our wings, wider, will soar in angelic ways.
The silver lining of 2020 is our own awareness of just how precious our beloved earthly journey is and how we can continue to awaken. Love has no bounds. We are one, whole and united in hope, light, love, peace and joy. Onward and upward.
Double thumbs up! Happy, healthy, safe New Year!
Love & Live Happy,

Correction
When I wrote "Ten Words" next to a picture of my glamorous daughters, Alexandra and Brooke, I wrote "center of love," not "enter of love." Forgive this one tiny mistake. Because enter is a lovely word, we can use it as an inspiration to enter into greater love!
"The source of love is deep in us, and we can help others realize a lot of happiness. One word, one action, one thought can reduce another person's suffering and bring that person joy."
—Thich Nhat Hanh
Book for January