Dear Friend

Brooke's wedding was sublime. She was radiant. It was joyful having Alexandra, her husband Peter Scott, and their children with us. Nicholas was the ring bearer. Anna was a flower girl with a blue hydrangea halo in her curly hair. Lily watched in amazement from her daddy's lap. Anthony and Brooke drove off from the church in a friend's antique car with the top down, off to be photographed in a magnificent sunset.
For days leading up to the wedding, the cottage was enriched by wedding music. As I arranged flowers and ironed the grandchildren's clothes, I felt a sweetness in the air. The energy was so pure, so happy. As the "mother of the bride," I felt such joy in Brooke's happiness. She and Anthony cherish each other. At the champagne reception on the dock at a favorite restaurant, we toasted everyone as more pictures were taken of the wedding party in front of a flaming brilliant sunset. Our dear friend, Mary McCarthy, helped Brooke transform the dining room into the prettiest space imaginable. It was blue hydrangea wonderland lit by hundreds of candles.
At the end of my toast, I quoted Sir Hugh Walpole to Brooke and Anthony: "The most wonderful of all things in life, I believe, is the discovery of another human being with whom one's relationship has a flowing depth, beauty, and joy as the years increase. This inner progressiveness of love between two human beings is a most marvelous thing; it cannot be found by looking for it or by passionately wishing for it. It is a sort of divine accident."
I've never known Brooke to be happier. We all danced, dined on delicious food and continued toasting the bride and groom into the moonlit, starry night. There are moments in all our lives when we feel such joy we burst with love and appreciation. Brooke's wedding was a peak experience in my life.
After the wedding, a new magazine Cottage Living came to photograph the cottage in Stonington Village, Connecticut. The painter put the last shutters and window boxes up just hours before Brooke and Anthony arrived for the wedding festivities. The rooms were sun-kissed with a glow of loving energy. We had perfect weather, abundant sunshine for the shoot. It was a joyful experience and the photographs are wonderful. It will appear next September in the Time-Warner magazine. A wonderful journalist and friend, Heidi King, from Tallahassee, Florida will write the copy.
Great good news! Things I Want My Daughters to Know is out! The weekend before the wedding, Peter and I flew to Chicago so I could speak at the Midwest Book Festival in Aurora, Illinois. While in a golf cart en route to the Paramount Theatre, the woman who was introducing me told me that Anderson Bookstore had my new book for sale. Surprised by joy I ran to see a copy and minutes later I was center stage, enthusiastically discussing one essay after another. I love this book. When you read it, you'll know why! Things I Want My Daughters to Know is the first book I've actually written to and for my daughters Alexandra and Brooke.
Please have family and friends join me at the National Book Festival in Washington, Saturday, October 9th, at 12:15 PM, followed by a book signing. I will be introduced by a favorite journalist and friend from the Washington Post, Jura Koncius. The Library of Congress expects 70,000 people to attend this exciting one-day event hosted by the First Lady Laura Bush. If at all possible, please do come to help me celebrate.
On Wednesday, September 29th, Peter hosted his 141st annual luncheon of the Trustees of the Riot Relief Fund. A dozen members of the Emerald Society Pipes and Drums played. Author and friend Louis Auchincloss spoke about being a writer. He also is the quintessential New Yorker and was given the Trustee's Medal of Honor. Friends came from near and far (Florida, Colorado, Utah, Delaware, Connecticut and Rhode Island) to celebrate the New York City firefighters and police officers. The Trustees gave Ninety thousand dollars to the New York City Police Department, as well as the Fire Department for the state-of-the-art communication system that is desperately needed. Peter is President of this volunteer organization. This luncheon is always a beautiful, meaningful event.
Our Labor Day weekend workshop at the Omega Institute was a superb way to begin the happy month of September. We came together as strangers and after three days together, we became a loving community. I've been asked back! It was, upon reflection, an amazingly spiritual experience. Several of these new friends came to Peter's Riot Relief luncheon to our great happiness. Please try to come to Omega next time.
My book Time Alive: Celebrate Your Life Every Day is electrifying. Every moment I breathe, I feel blessed to be free to use my time wisely, to love life fully and the writing is absolutely thrilling. This book is also written in essays. My dear friend and agent, Carl Brandt, invited me to lunch to discuss my next book. I'm not free to discuss it now …. I didn't want to write my eighty-third essay, the last essay of Time Alive, without being able to dive into a new book. It would have been too sad not to have focus for my next writing project.
I wish you great happiness this month and always. Please check my Website calendar regularly for book tour updates. We hope to see many friends as we tour the country. Please help me spread the word. Life is more precious than we can ever imagine.


Stonington, Connecticut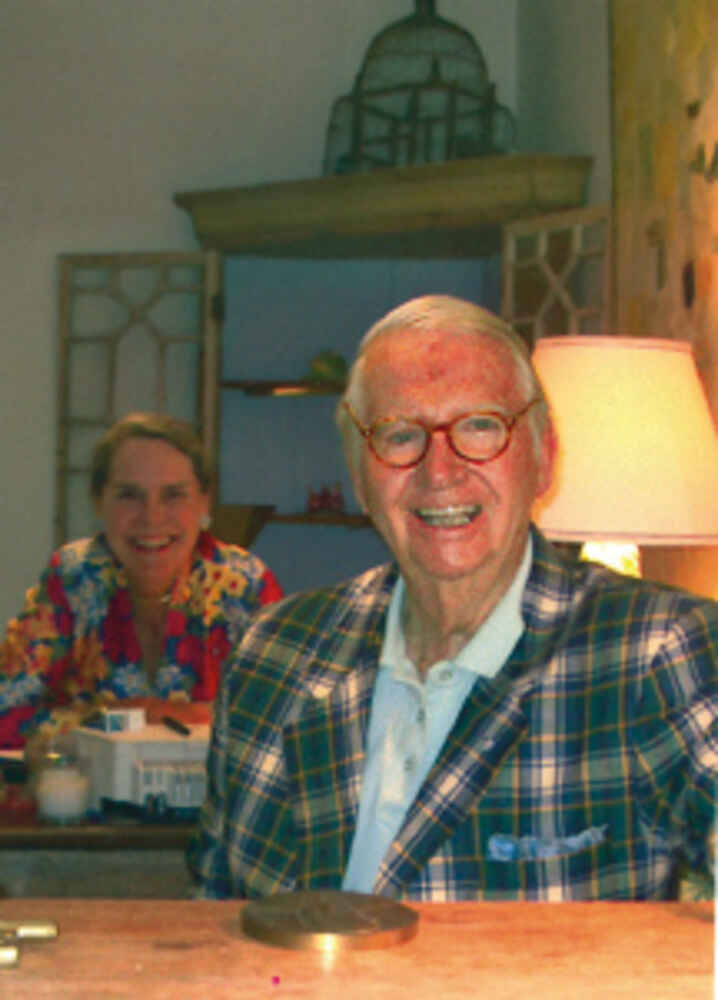 Peter and I can both look out the window at the harbor from our desks in our study.
Alexandra's dreamy view from her writing desk!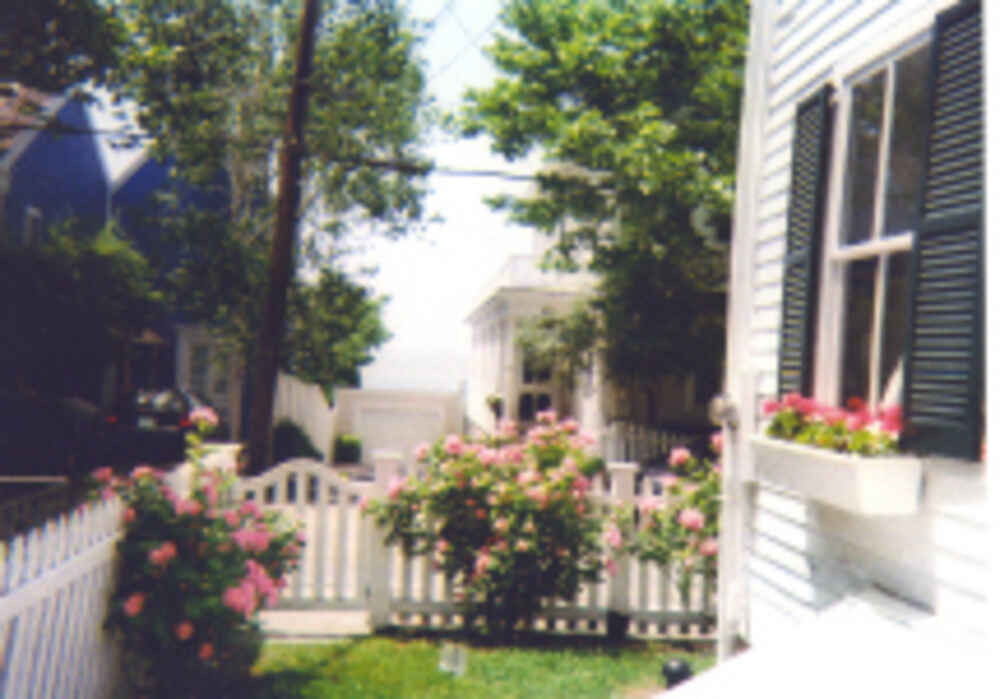 Alexandra and her Roses!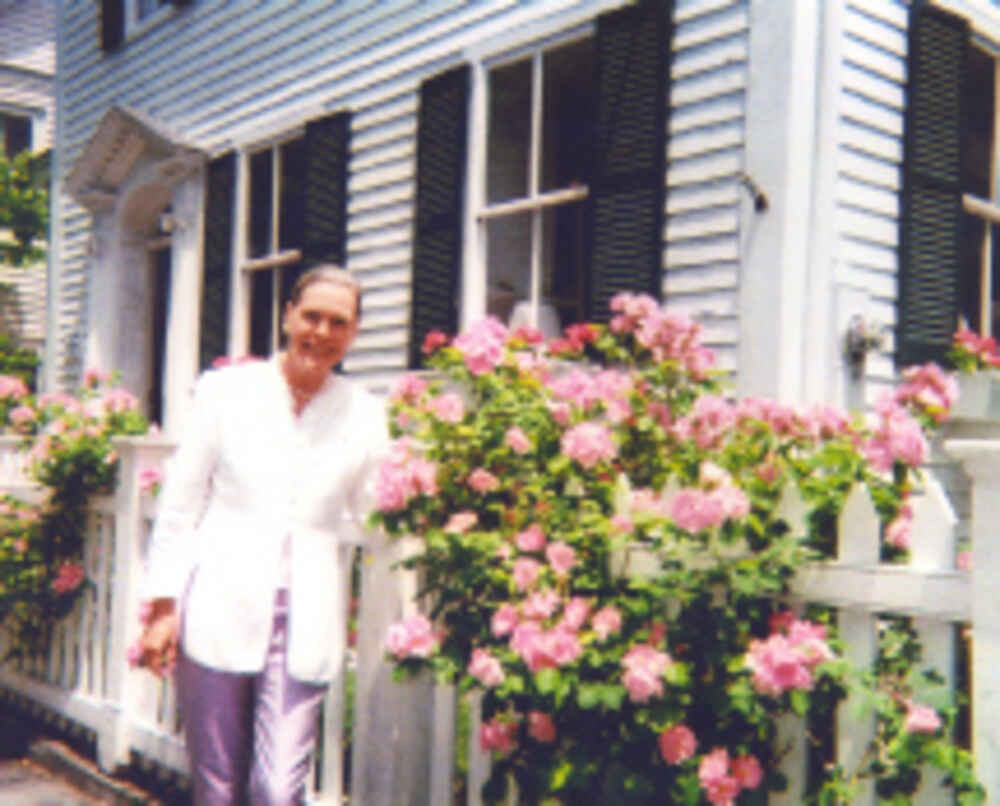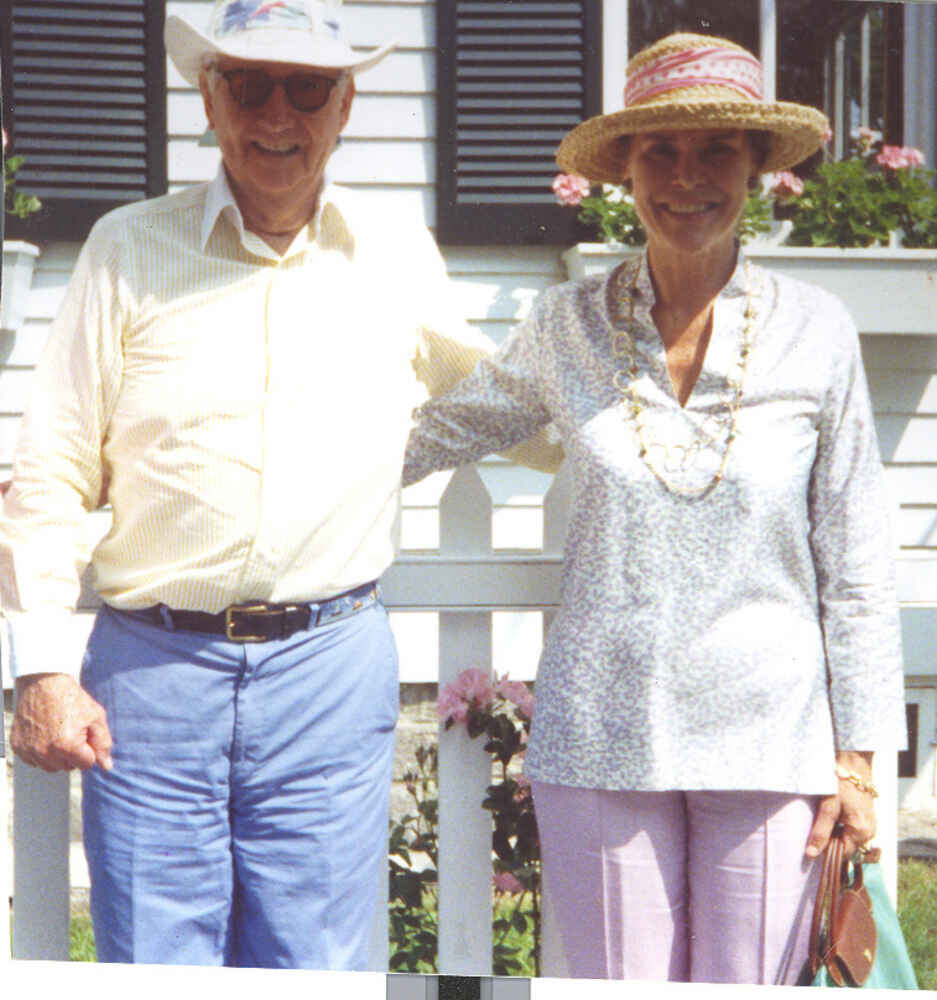 Alexandra and Peter enjoying a sunny day in Stonington!
Mrs. Brown's Table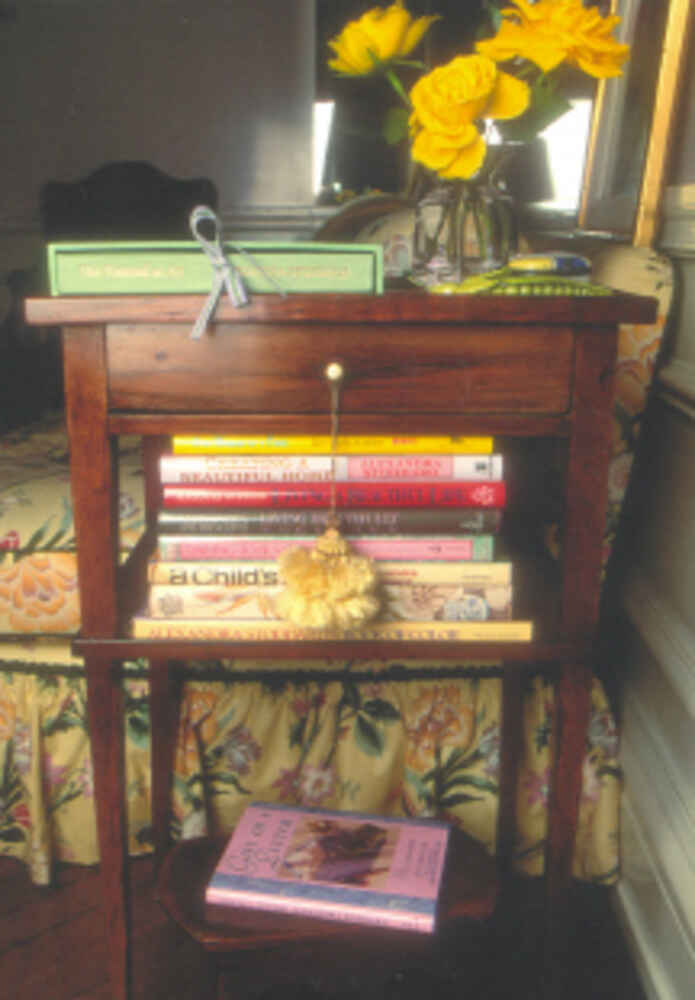 Good News! Levenger has brought the Mrs. Brown table back. Call toll free (800) 544-0880 to get their gorgeous complimentary spring catalogue. Turn to page 43! Choose dark or natural cherry finish.
Grace Note
Think of all the people in your life that you love. Find a way to thank them. Do it now before it may be too late.