Dear Friend
As a new month unfolds, it brings us fresh opportunities to deepen our understanding of ourselves and others. We bring all the memories of our July into August. The marking of a new month makes us mindful of our lives experiencing transition.
This is the month to savor time with our children and grandchildren, time to garden, time to read, reflect and contemplate. Many of you have children going back to school in the fall. Our twin grandchildren start preschool in September. But that is a long sun drenched time away. I intend to give me all to living August with abundant joy, celebration and quiet time to read and write.
Come to My OMEGA Weekend!
For all of you who can come to Omega over Labor Day Weekend September 3-6, please sign up now for my exciting workshop, "Living a Beautiful Life." We will discuss how we choose happiness in a complex world, how we can create real beauty in our lives today. What is the connection between interior design and the interior of our soul? We will talk about ways to find contentment in our hectic daily lives.
This weekend will be dynamic and profoundly fun, full of joy and laughter. I hope you will join us, bring a friend, and together we can plant seeds for a lifetime of beauty and happiness. To register, please call (800) 944-1001. Ask for the Omega catalog.
I am passionately writing Time Alive. My literary agent Carl Brandt and my publisher HarperCollins are enthusiastic about my timely message. As I write I'm intensely aware of the preciousness of our lives together. I've been working on the "theme of time" ever since Peter and I were married in 1974. The timing is ripe. I'm in the swing of an exhilarating process.
Our house is being painted this month. Our tiny back yard has perfectly beautiful Nikko blue hydrangea in bloom. We continue to enjoy our summer living room, looking up at the sky and being entertained by the birds.
Two words come to mind – AUGUST AFTERNOON. Experience timeless moments this glorious month. Continue to count your blessings that are everywhere, visible and invisible.
I send love and happy thoughts to you. Please try to come to OMEGA for a memorable shared experience. Also, look on my Website Calendar of Events regularly because my book tour with Things I Want My Daughters to Know is growing each day and I'm hoping to see you while touring.
Happy August.

Living a Beautiful Life has been redesigned in a fresh pink and green jacket with a favorite painting of ours of some flowers by artist Roger Muhl. Look for this beautiful new cover in your local bookstore. This paperback book is so fresh and pretty it might inspire you to re-read it some August afternoon!
Stonington, Connecticut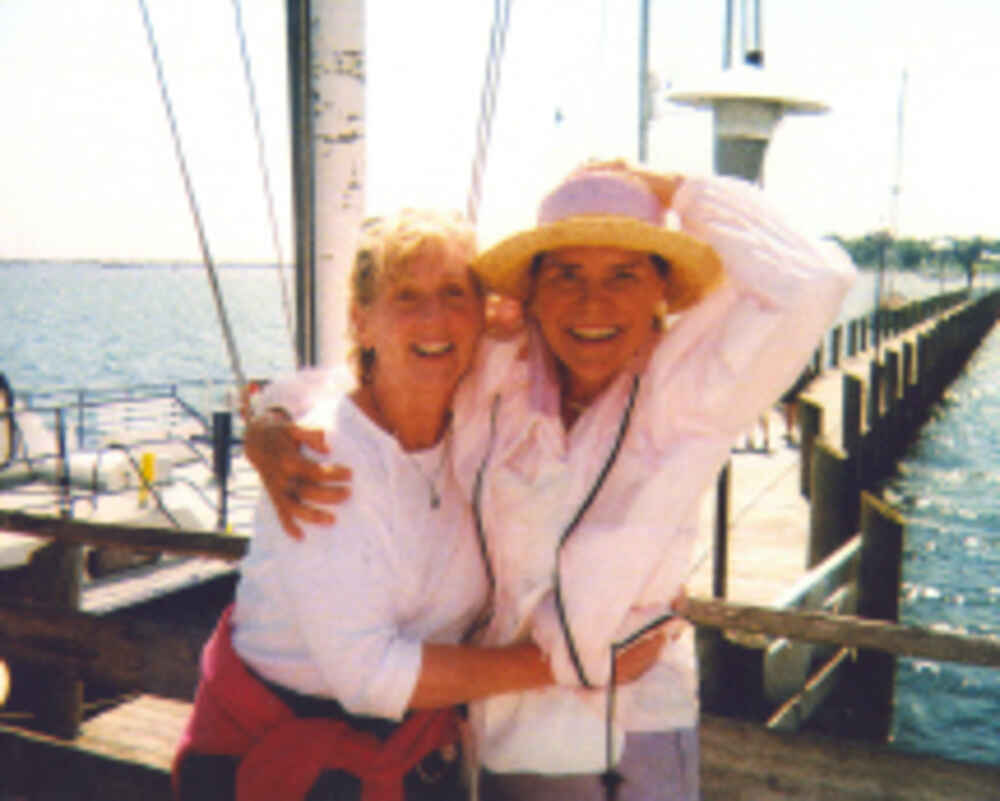 Alexandra and her dear friend Jane Kellogg -- her first client (in 1960) at Skipper's Dock!
Alexandra's dreamy view from her writing desk!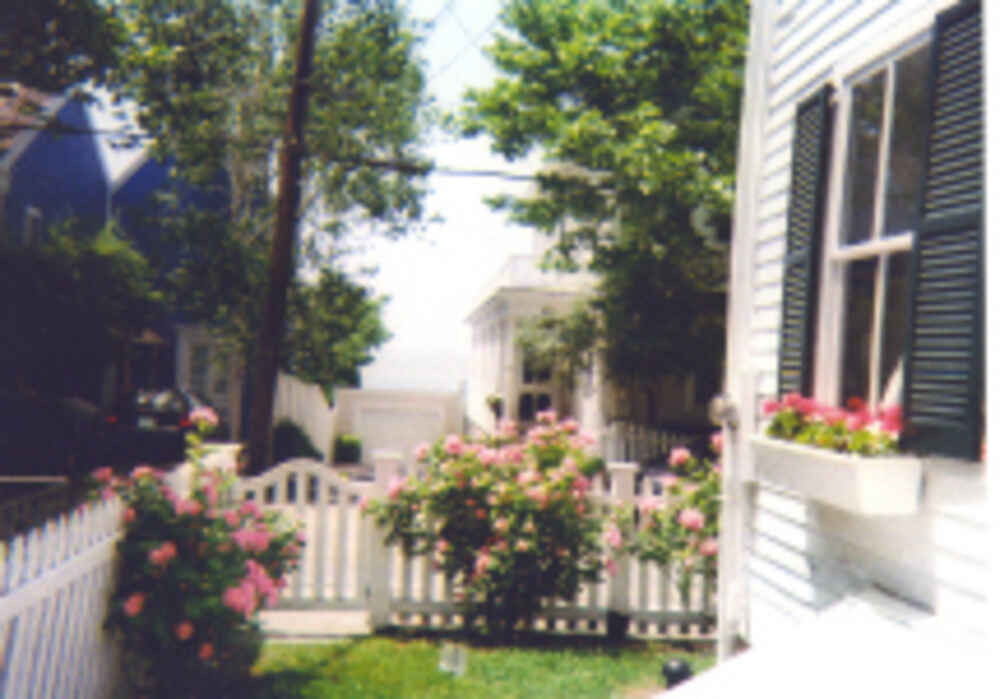 Alexandra and her Roses!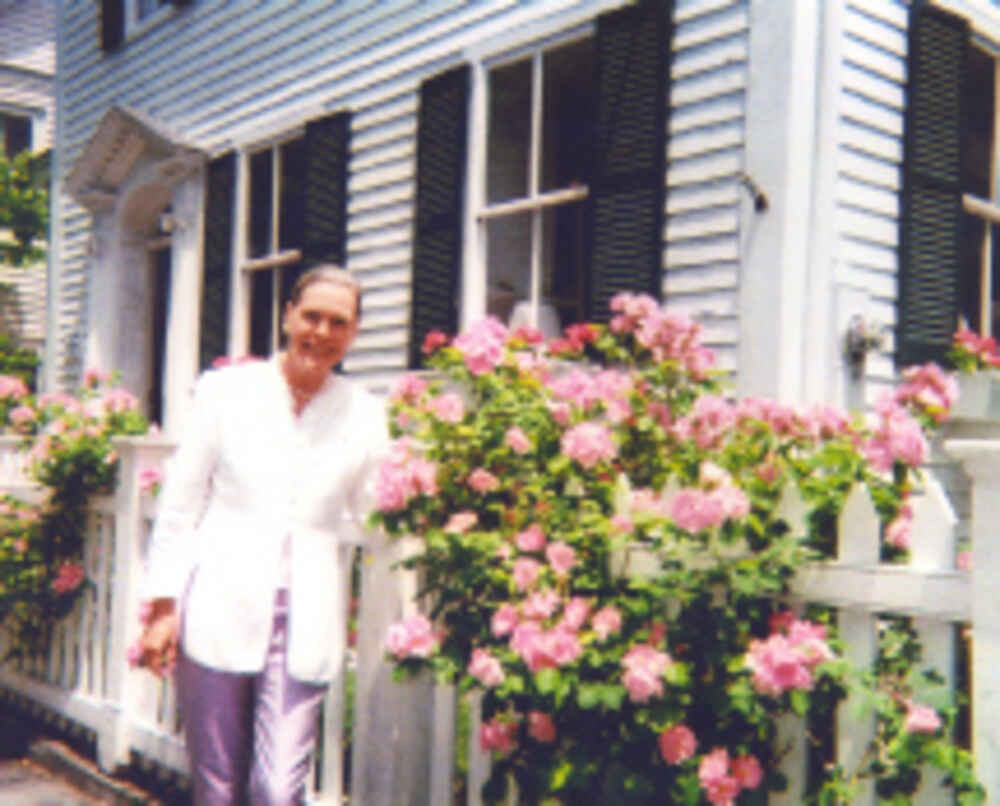 Mrs. Brown's Table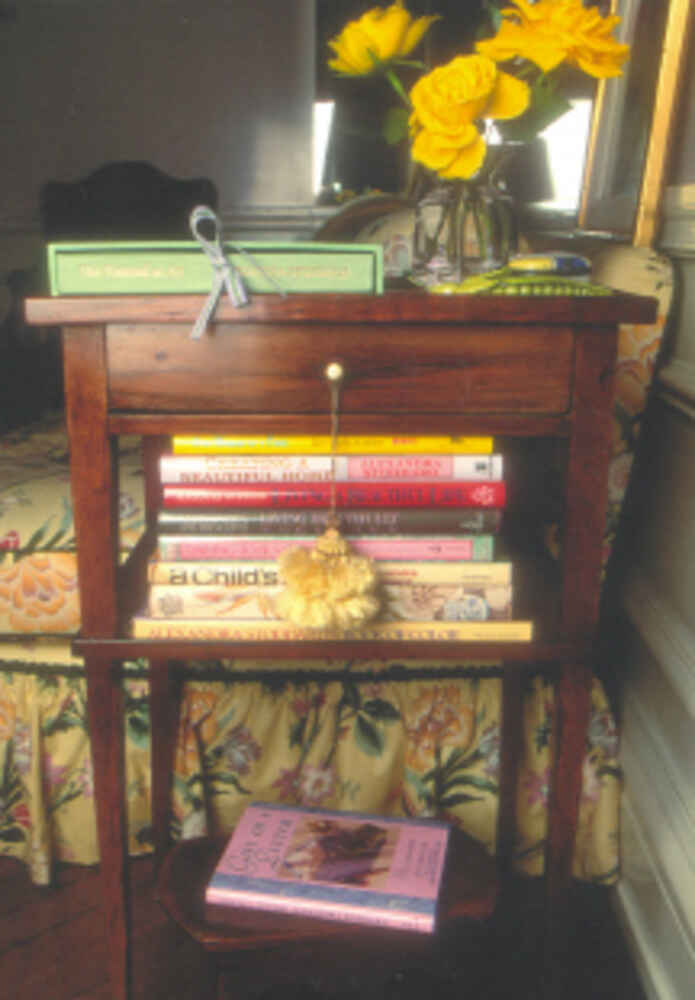 Good News! Levenger has brought the Mrs. Brown table back. Call toll free (800) 544-0880 to get their gorgeous complimentary spring catalogue. Turn to page 43! Choose dark or natural cherry finish.
Grace Note
In this time of transition, use August as a month to regularly nourish your inner life so you can transform your thoughts to a clearer, more truthful awareness of reality.