Dear Friend
Can you believe the song of September is upon us? This has been eh most glorious productive and happy summer I can remember. I hope you are feeling glad to greet the fall season after an expansive summer.
The greatest gift to Peter and me has been to be in our cottage with few exceptions all summer. We went to New York and New Jersey for a week to experience and participate in a magnificent wedding of our dear friend Kate Scheuring, who graduated from the New York School of Interior Design with "high distinction" only to receive her diploma to learn that she was awarded "highest" distinction"!
I read a lesson I'd like to share with you. It can be found on page 110 in my book Grace Notes: Insights, Reflections, Inspirations and Quests for Every Day of the Year. A book of Meditations: To live content with small means; to seek elegance rather than luxury, and refinement rather than fashion. To be worthy, not respectable, and wealthy, not rich; to study hard, think quietly, talk gently, act frankly; to listen to stars and birds, to babes and sages, with open heart; to bear all cheerfully, do all bravely, await occasions, hurry never. In a word, to let the spiritual, unbidden and unconscious, grow up through the common. This will be my Symphony. William Ellery Channing
We went to Washington to celebrate our "grand" Lily's second birthday. She is the cutest little girl. "I want party now." There were balloons and a cake, her sister Anna helped blow out the two candles. There was a plastic swimming pool and joy was everywhere. The hotel where we stay has a pool so the weekend was blissful. Brooke came down from New York to be at the festivities.
Now I have the thrill of Time Alive: Celebrate Your Life Every Day hitting the bookstores in September. Books leave the warehouse on September 14th and will be shipped to bookstores that week. Please pre-order your books so the bookstores will see the interest and order more from the publisher. This is the 24th published book and it means the world to me to have you not only read it, but to share this vital message of celebrating life fully and well now with your friends and family.
In seven sections representing essential domains of life (Time, Home, Style, Enthusiasm, Caring, Purpose and Spirit) I offer short, puthy essays filled with wise ideas, anecdotes, practical strategies t inspire you to live more beautifully and meaningfully every day. Each essay has a memorable title offering a useful mindset for living. By turns searching ("What is your deepest desire?"), surprising ("Lower your standards), encouraging ("You have 8,766 hours a year to act wisely"), and whimsical ("You've gotta have a look), these ideas will spur you to new levels of insight and joy.
I'm including a few random words from Time Alive:

We should live with as few regrets as possible

Nothing alive ever stays the same.

In reality, a day is a miniature lifetime, from sunrise to sunset.

We' re alive to this great event – t today.

Today is the first day of the rest of your time alive.

Proper respect for time can guide you into doing the right thing, at the right time, for the right reason.

Hurry-scurry causes confusion.

When we're in the swing, we're able to train our mind to think more clearly, become more aware and more more vitally alive.

We're either a slave to time, or time becomes our servant.

I am the only person alive who can control how I live my life.

Contemplate your life as masterpiece.

Let your creative intentions be pure and loving.
I'm passionate about
Time Alive
. I believe you will be too. This book is a wakeup call for us to wisely use this gift of time while we're alive.
I know I'll see many friends while Peter and I are on tour. My calendar will change often so please check it for dates and even date changes. My first talk will be in New London, Connecticut, on Friday, September 16th. I'll give a talk in Rhode Island to a bunch of enthusiastic librarians and then I'll be in New Canaan, Connecticut at an AISD dinner (American Society of Interior Designers, the Connecticut chapter) on September 21st. A few seats will be open to the public. Lots of friends are coming to Nashville to the Southern Lady Celebration 2005, "Hats off to You!" I'll speak Saturday, November 12th.
Please, please always give me your address and phone number so I'm able to respond to your questions. If you haven't heard from me, it is perhaps because I don't have E-mail. I can't respond unless I know how to reach you by mail or telephone.
In closing, I want to thank you for all the wonderful ways we're able to stay connected, for your encouragement and love.
These are thrilling September days ahead. I hope each day brings you great clarity, great happiness and fresh inspiration.


Book of the Month

Surprise! Time Alive: If you'd like me to personalize copies for holiday gifts, there is a wonderful little shop in New York, The Lenox Hill Bookstore, on Lexington Avenue and 73rd Street, that will have plenty of copies of my book. I go there often to autograph and personalize copies to send out-of-town. Their telephone number is (212)472-7170; ask for Jeannine and she will assist you.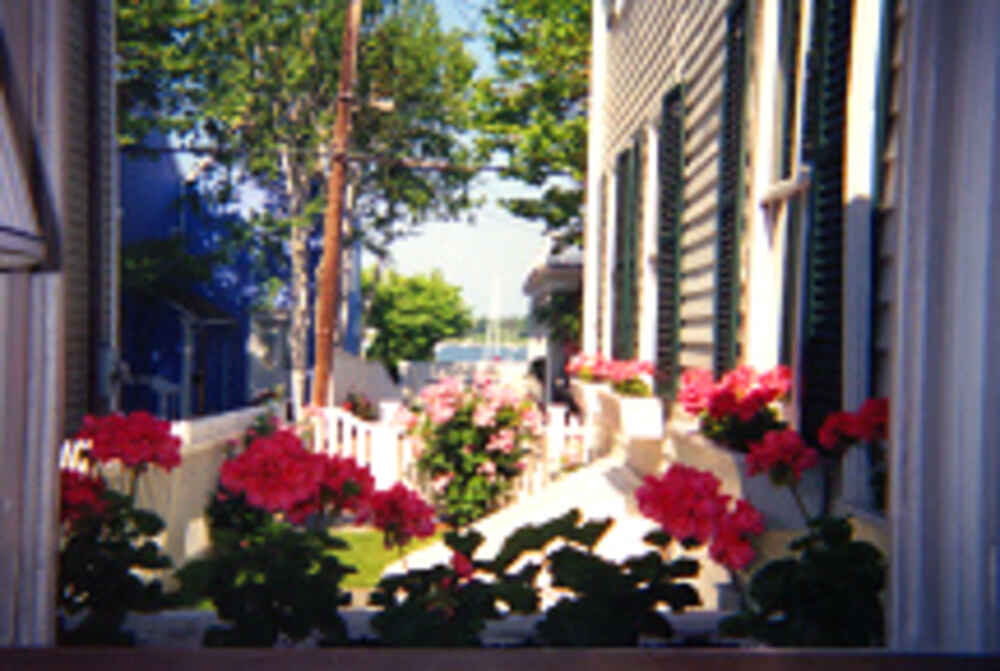 The view this summer of the harbor, geraniums and roses viewed from the cottage study window where Alexadra writes You Are Your Choices: 50 Ways to LIve a Good Life.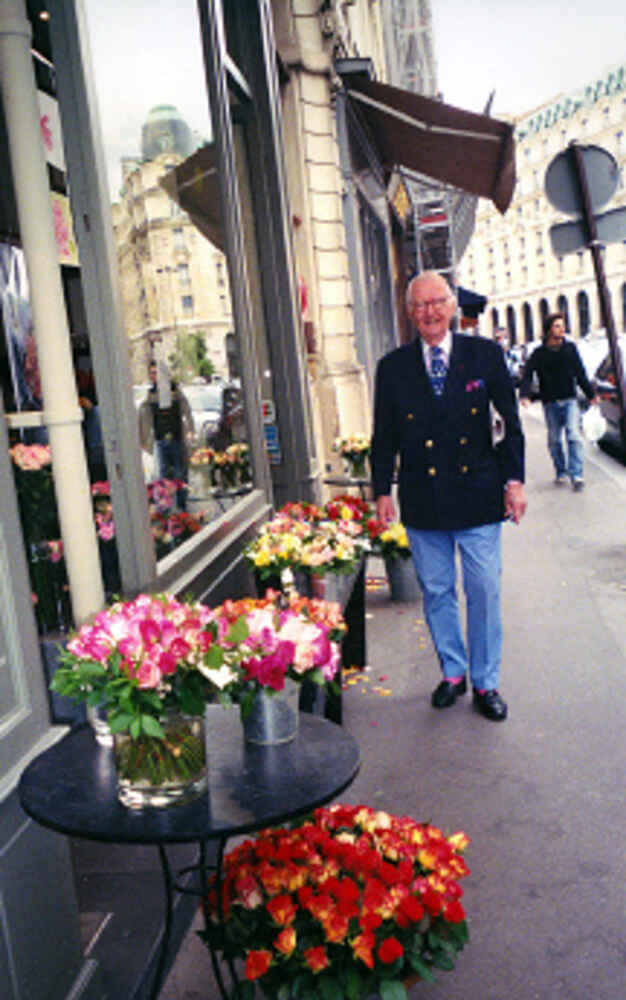 Peter is Paris in May buying flowers for Alexandra on their 31st wedding anniversary.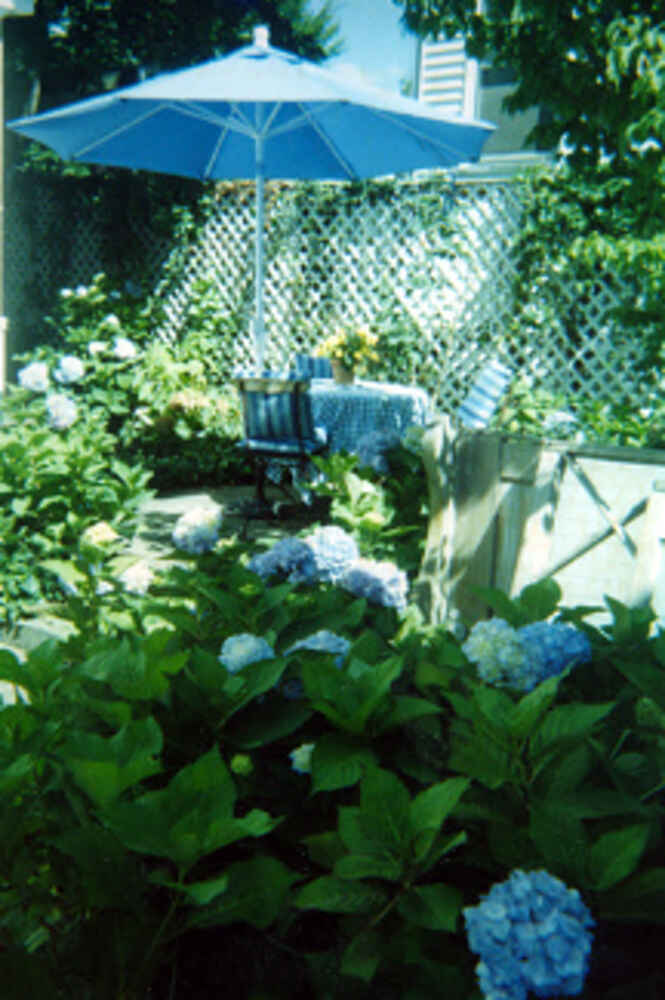 Alexandra's Nikko Blue Hydrangea cottage garden this summer.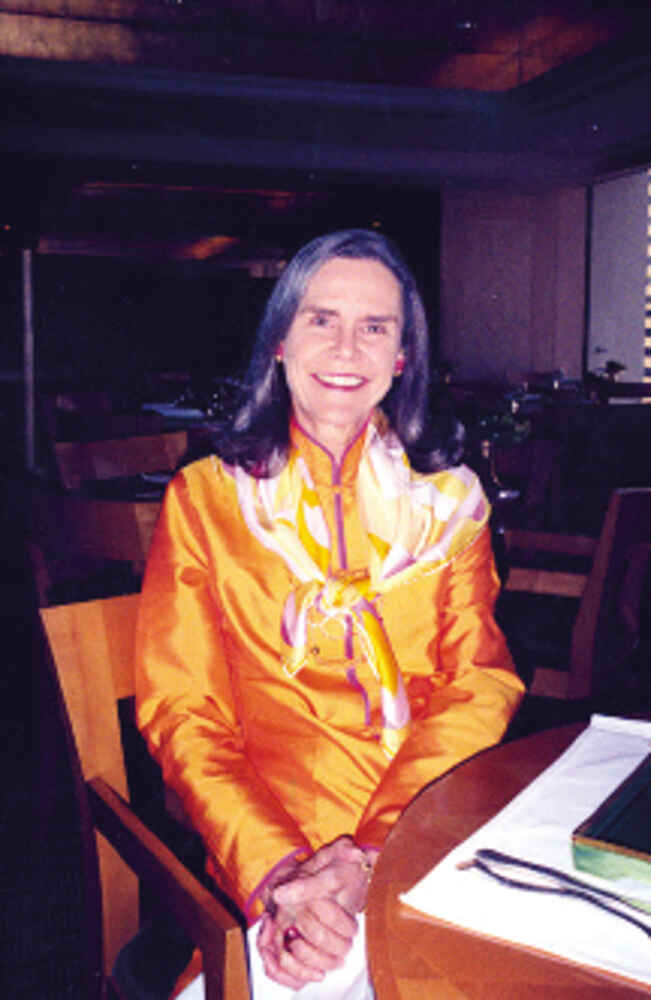 Alexandra celebrates the New Year at Vong Restaurant in Hong Kong.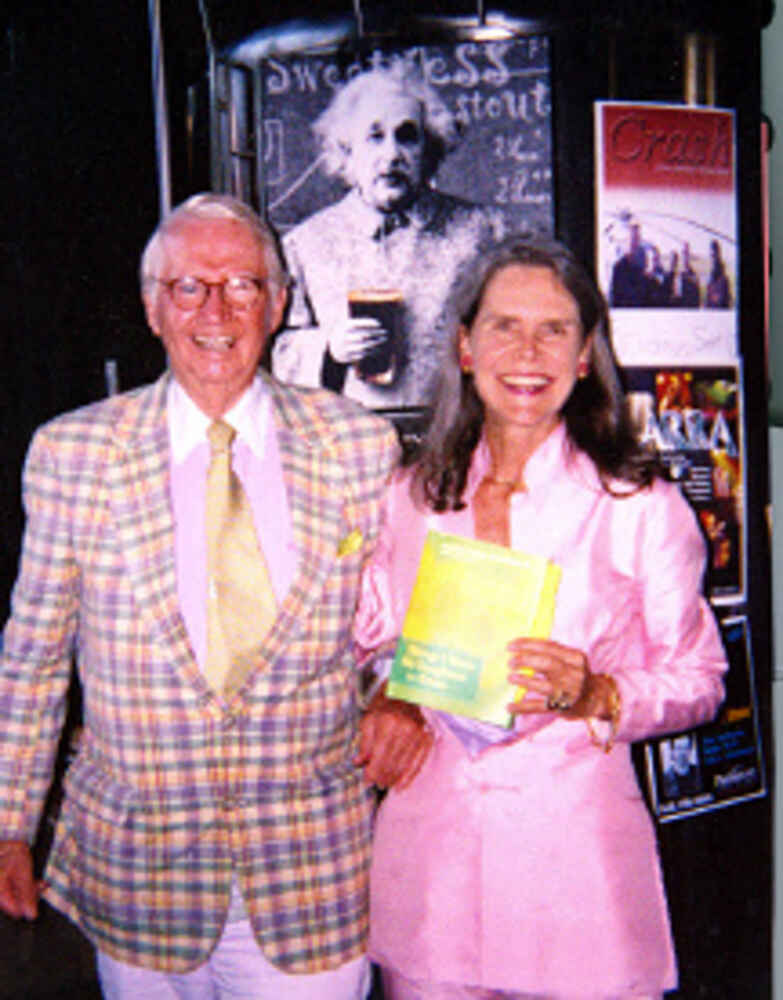 Peter and Alexandra at Mid-West Book Festival receive first copy of Things I Want My Daughters to Know ... encouraged by Albert Einstein in background.
Happiness Weekends Planned for May!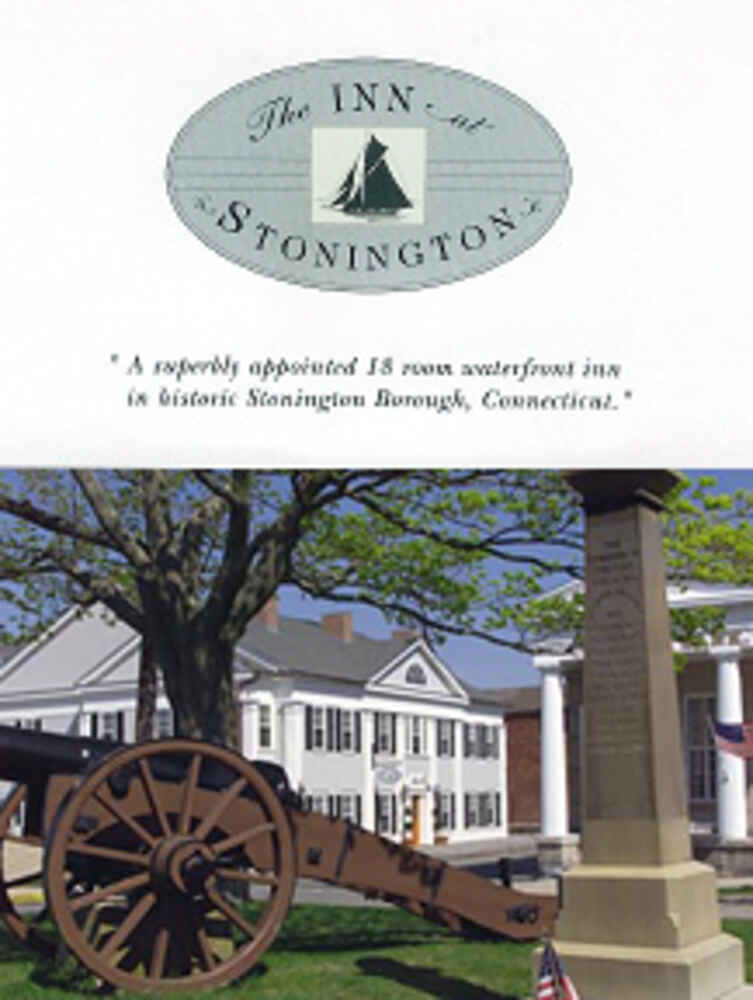 Alexandra will be having a Fall Happiness Weekend on the 4th, 5th and 6th of November. Call Anne at the Inn at Stonington for details. Plan to come. It's a fabulous weekend!
The beautiful artwork of Ruger Muhl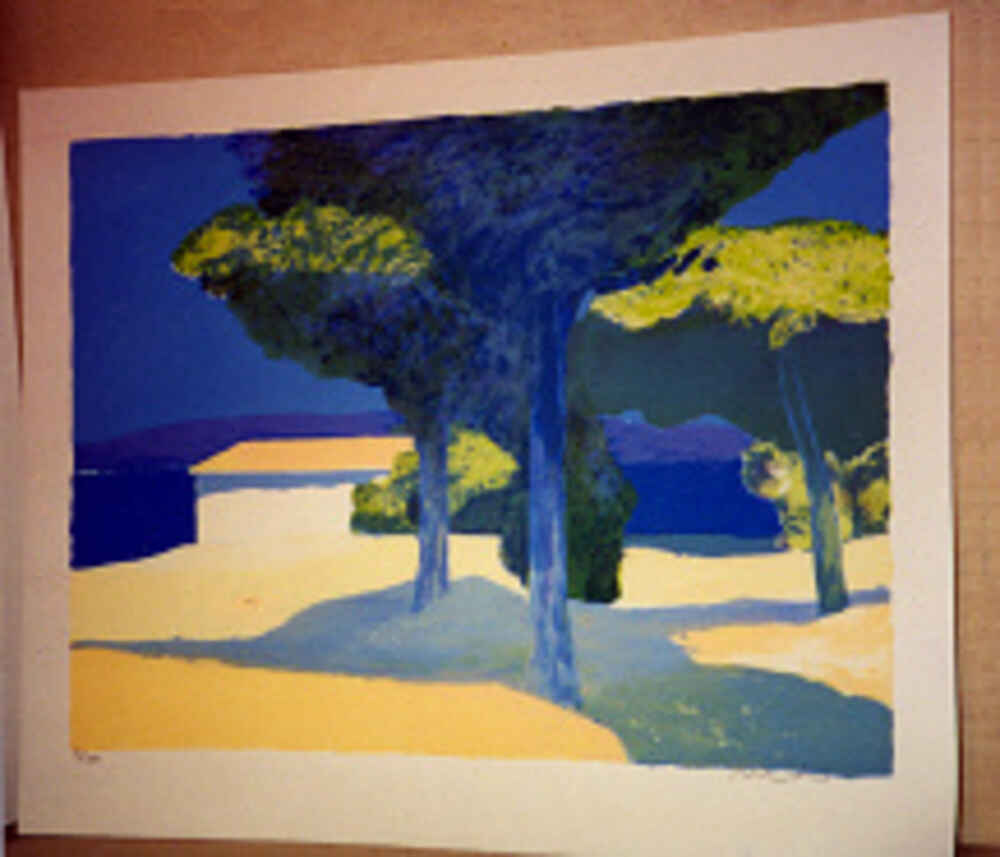 Many of you have expressed an interest in this great artist's work. I've been collecting Muhl paintings for 42 years. If you are interested in becoming a proud owner, please let me know. The prices range from lithographs to oils. Fax me at (212) 996-4625. Tell me your price range (lithographs are $1,400 and oils are $6,000 to $36,000). This one artist has brought great joy to the lives of hundred of collectors.

Mrs. Brown's Table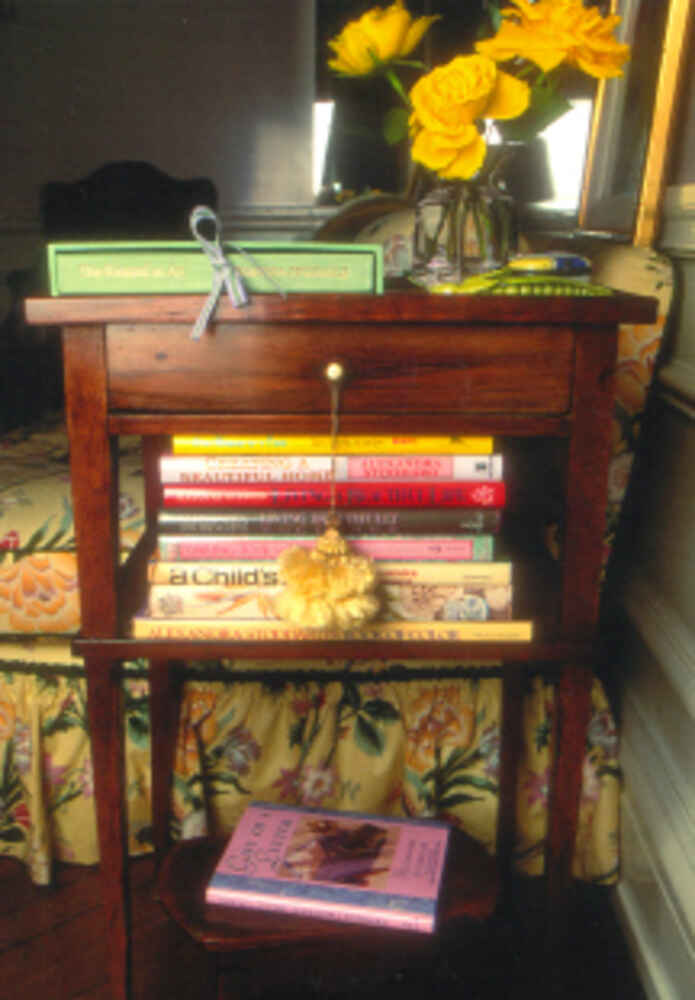 Good News! Levenger has brought the Mrs. Brown table back. Call toll free (800) 544-0880 to get their gorgeous complimentary catalogue.