Dear Friend

The entire month of October was inspiring, happy and as stimulating as any period of time I can remember. As the Forum Speaker at this year's Riot Relief Fund Luncheon,I gave a short talk on Aristotle's increasing relevance on our lives today. The Riot Relief Fund supports New York City police and firefighters and their families. Peter has been president for the past 36 years. His Trustees selected me to be the speaker this year. Being the first female speaker in 144 years challenged me as to what to talk about, so I took on the tough topic of Aristotle's teaching us about The Good Life in the 21st Century… I studied all summer. I became so passionate on this subject that I've decided to write a book on Aristotle and his teachings on happiness. This alone is enough to stimulate me day and night, but the whole month took on this flavor of intense bliss.
Peter and I went to the "One Day University," where the best and brightest professors from Harvard, Yale, Columbia, Princeton, and Brown stimulate the minds of adults who crave the excitement of brilliant professors devoted to this subject. We were thrilled to hear Harvard's professor Shawn Achor teach the "Science of Happiness: Positive Psychology," and we returned three weeks later to New York City for a half day "graduate" course on my favorite subject: happiness. My heart pounded as I listened and took notes. I gave professor Achor a copy of Choosing Happiness and invited myself to be a guest teacher at Harvard to discuss Aristotle's teachings on happiness. (We'll see …) Achor's class is the most popular at Harvard, with more than one thousand students each semester and a long waiting list. Everyone was fascinated with his talks and would like him to return to New York City for more teachings. I have studied happiness instensely for ten years and am familiar with most of his research. He loves his subject and I learned a great deal, inspired to continue to write about the mysteries of happiness in all my future books. It was Aristotle who taught me that the aim and purpose of life is happiness, and he teaches us what lasting happiness really is. Many of you have inquired about having me share my Riot Relief talk with you. This confirms my belief that you want to learn more about what the good, happy life can be, as so do I.
As you know, Victoria Magazine is now officially published, and my article "A Room of One's Own" appears on pages 84 – 87. Gayle Brooker, a portrait photographer, took incredible pictures of me at my writing desk in my Zen room that you may enjoy. For the first issue of the re-launch, the cover reads: "Bliss Victoria. Rejoice!" And rejoice indeed!!! My friend, publisher Phyllis Hoffman, has invited me to be the writer-in-residence for the year 2008! Bliss Victoria. Bless Phyllis Hoffman!
Many of you are subscribing to Victoria Magazine. I'm delighted because there are going to be fun events planned for possible "Happiness Weekends" and "Writer's Workshops". I will write an article for every issue in 2008, beginning in the January-February issue about the joy of two writers writing together.
Peter and I had the privilege of being in the presence of His Holiness the Dalai Lama again for three days of his teachings in New York City. The weekend just before His Holiness had gone to Washington, D.C., to receive the Congregational Medal of Honor, the highest United States honor awarded. In 2002 we sat in the front row center at the Beekman Theater in New York City for three days of His Holiness's teachings. In these past five years I have continued to read and study the wisdom of the Buddha. I must admit I wasn't prepared for my emotional reaction to the intensity of my feelings about His Holiness the Dalai Lama. For it is not everyone who can lovingly teach 6,000 people from around the world that the Buddha has the answer of how to avoid suffering and achieve enlightenment that is blissful and the wisdom of happiness. His Holiness successfully accomplished his goal. At a private breakfast at Mayor Bloomberg's apartment attended by 20 other Buddhist monks, His Holiness said: "That is the nature of truth: that it cannot die with time and with the change of generations." Actor Richard Gere, a Tibetan activist, asked the audience to show their appreciation to His Holiness. The devotion that was expressed with a standing ovation that rippled indefinitely, with 12,000 hands making a joyful noise, eventually turned into complete silence as Gere invited us to wish the Dalai Lama a long life. This was truly an out-of-body, beyond-the-mind experience.
On Sunday afternoon there was a public forum "Peace and Prosperity" that was equally inspiring. At the end, His Holiness put his hands together in prayer and tenderly said, "Until we are together again, take care." I wore my orange mandarin-collared oriental clothes for these events. After the last session, there were cameramen everywhere as people silently left Radio City Music Hall. Tears of joy were streaming down my face. A documentary film producer asked Peter and I if he could interview us for his second film about His Holiness the Dalai Lama. As I wiped away my tears, I expressed my gratitude to His Holiness for his teachings. I have learned so much about compassion, and especially about "unbiased compassion," about emptiness, and impermanence.
The following weekend I gave a talk in Waterbury, Connecticut for Saint Mary's Hospital as the first of four speakers in a series entitled, "Enlightenment – Bright, Bold Beautiful." I was deeply inspired by His Holiness's teachings on enlightenment. The entire day sparkled with the most brilliant sunshine at peak foliage. The sunlight filtering through the orange and yellow leaves on streets that have alleys of trees was spectacular. A couple drove Peter and I home and we all dined on grilled shrimp at our nearby Skipper's Dock restaurant, outdoors watching a most beautiful sunset.
And if this isn't enough happiness, our daughters, Alexandra and Brooke, came for the next weekend with the "grands" – Nicholas, Anna and Lily. We baked pumpkin bread, did Halloween craft projects, read, caught falling leaves, went to an old cider mill and ate apple spice doughnuts hot out of the oven with cider as fresh and delicious as caramel. We wrote stories, laughed endlessly, drew pictures and became outright silly until the train and plane schedules had to be met. We had a very short goodbye because we were completely in the moment for the entire visit.
To top off the end of a perfect month, my editor Toni Sciarra called to tell me that I am one of five finalists for a book award for You Are Your Choices: 50 Ways to Live the Good Life. The awards dinner is in February and it will be fun to go, win or lose, to be among the other writers. Toni also told me that Things I Want My Daughters to Know went back to press for a 21st printing and is in a bidding war between two publishers for this book in Brazil. Wow!
Thank you for congratulating Peter and I for remaining at the cottage. For now this is the most ideal home for us and we feel deep appreciation for our sweet cottage every day. An Inn full of "Happiness Weekend" friends will arrive on November 2nd, and the next week is my birthday. Peter and I are off to a secret island for a writer's workshop vacation.
Happy Thanksgiving! We all have so much to be happy about and thankful for because we are so richly blessed.


VICTORIA MAGAZINE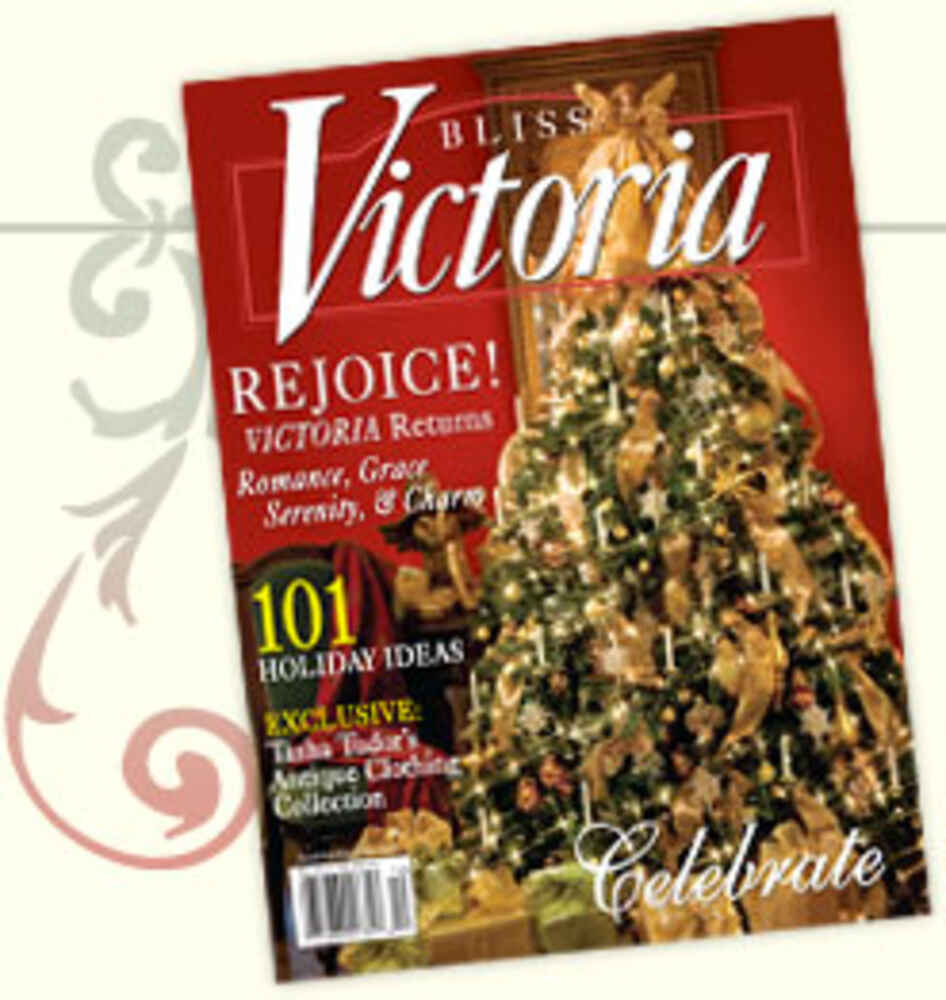 We have received numerous emails regarding subscribing to Victoria. Please visit www.Victoriamag.com where you can sign up for delivery or to receive email Newsletters!
Riot Relief Luncheon, October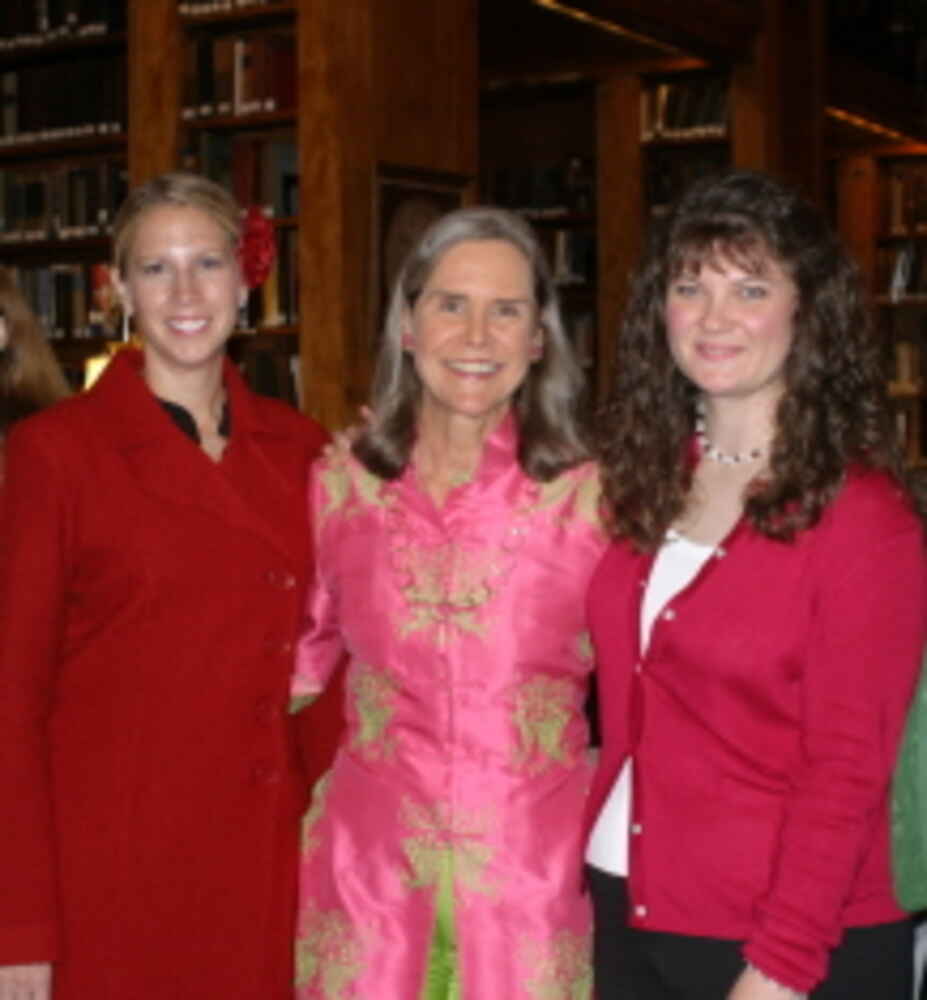 Alexandra with Brooke and Tiffany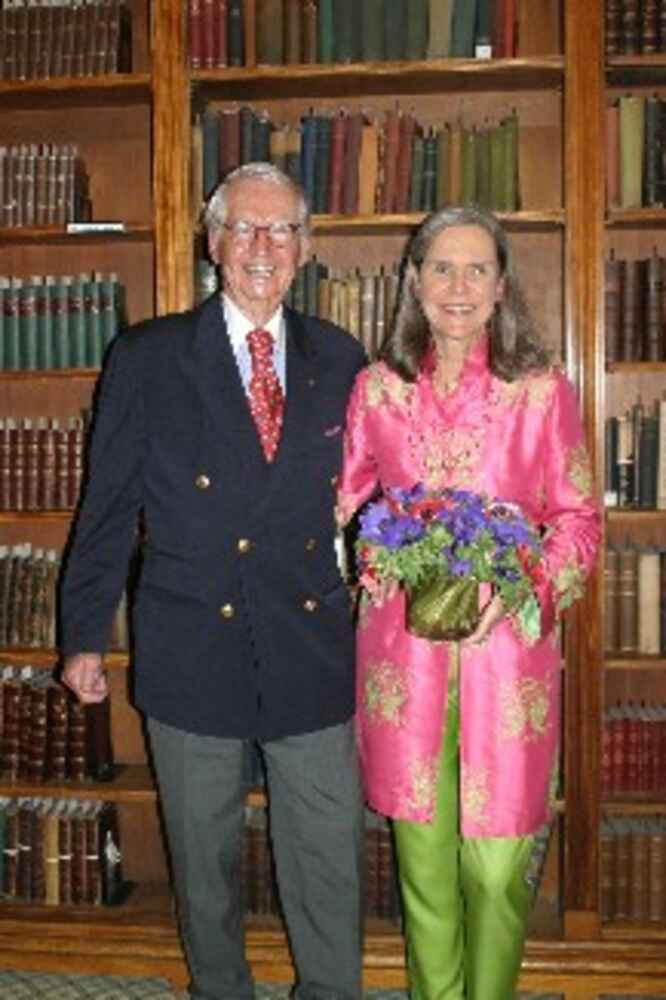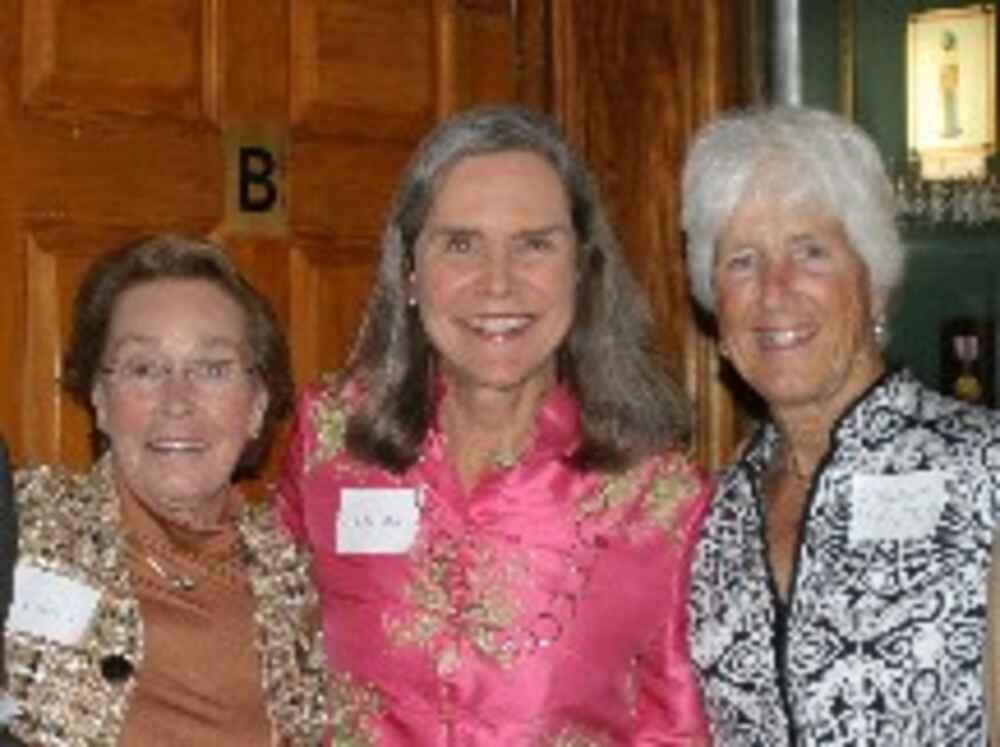 Alexandra with Ann and Lucinda
Alexandra's fall roses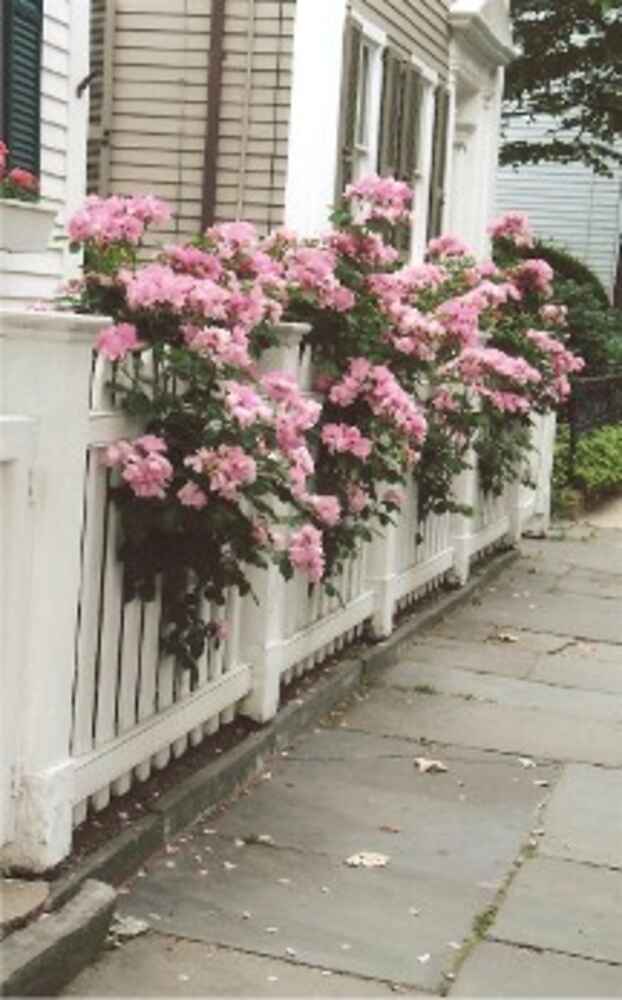 Happiness Weekend at The Inn at Stonington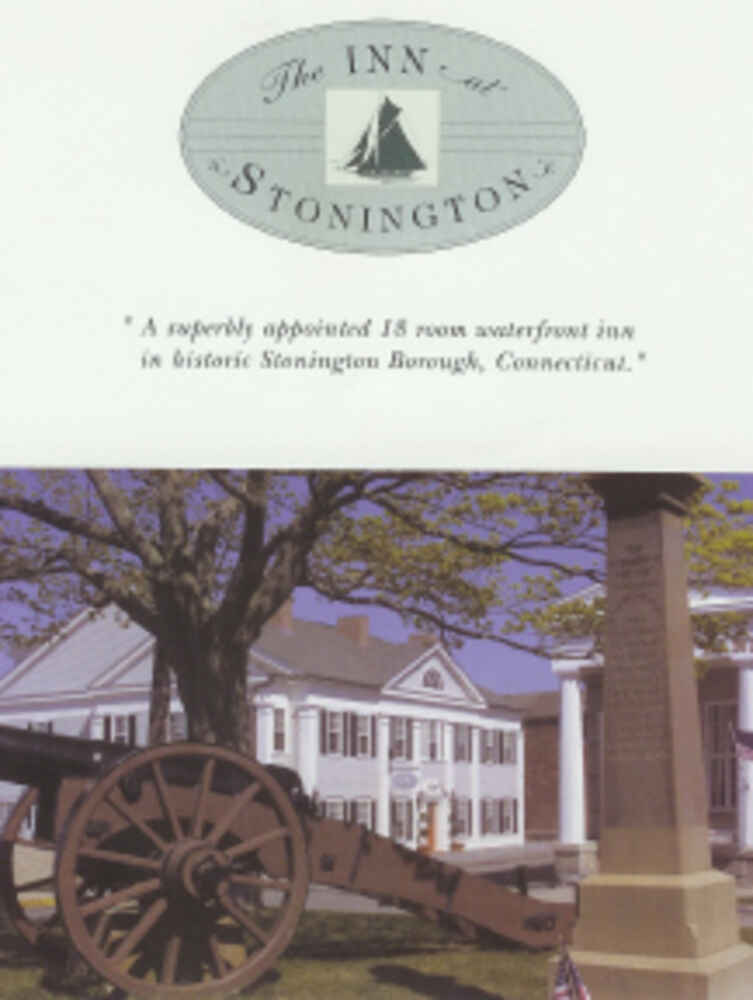 November 2nd, 3rd, and 4th 2007: 9th Happiness Weekend at the Inn at Stonington. Enjoy a full and fulfilling weekend with Alexandra: Welcome reception, seminar, dinner with Alexandra and Peter at a wonderful local restaurant. A fabulous weekend getaway.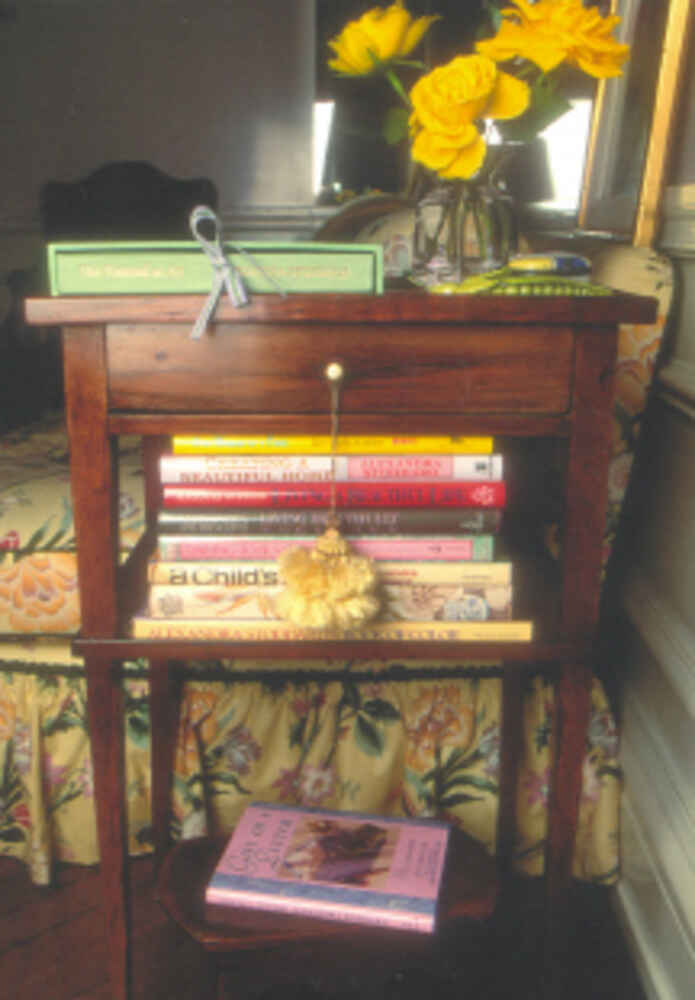 Congratulations to Ellen Nelson from El Paso for her Mrs. Brown's table!
Alexandra's new book will be in book stores on December 26th!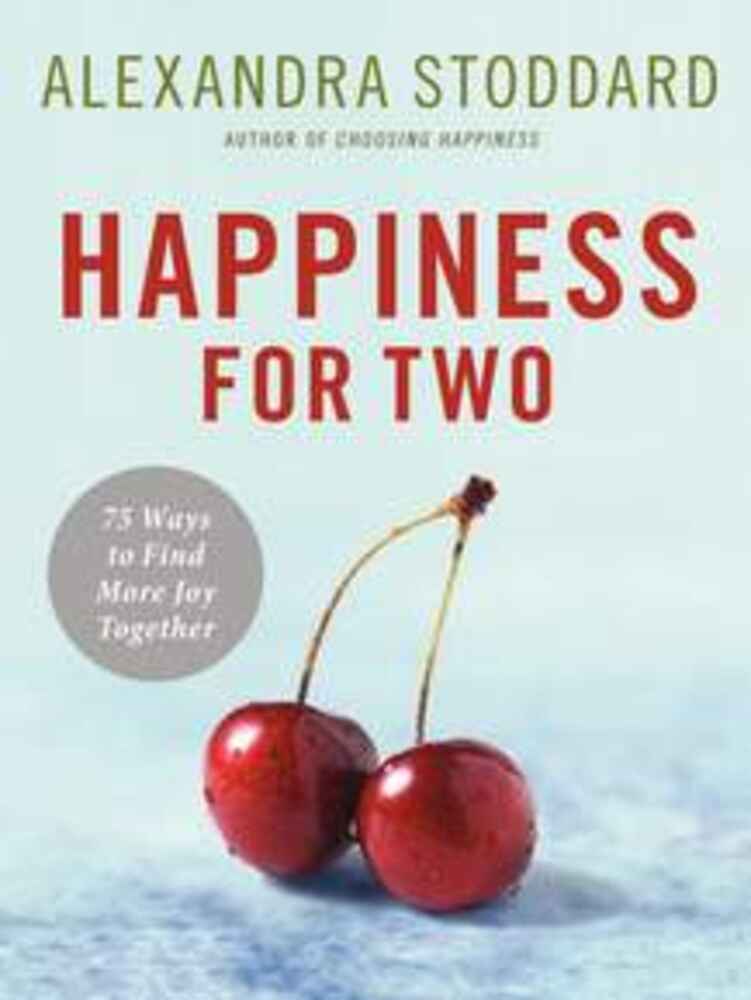 Grace Note
"We become just by performing just action.."
Aristotle