Dear Friend

I have thrilling news. Our daughter Brooke gave birth to a beautiful, healthy baby girl on October 16th. I have been a bit secretive about her pregnancy at her request, and the arrival of Cooper Lily Mott comes as a complete surprise to many of you, including close friends. Peter and I have spent most of our time in New York the past several months in order to be with Brooke.
It's so joyful to have our new granddaughter. Words escape me as tears come easily. Cooper is perfect. I went with Brooke to her first doctor's appointment and his words were simple, "She is perfect." Cooper weighted 8 lb 8 ½ oz at birth. Brooke had been on bed rest for three months before the birth, and most of that time in the hospital. At first I tried coming to New York City on the train for day trips, leaving Peter in the village, but it occurred to me that I would be happiest if Peter and I came to New York City together and we'd stay until the baby was born. Cooper was two weeks early but she obviously wanted to be born. Some people think newborn babies are just babies, but Cooper is a happy little girl and as affectionate as can be.
As I sit and pour over the first-pass page proofs of Things Good Mothers Know, I'm struck with the power of love and the thrill of seeing Brooke mothering her daughter so naturally. Cooper looks like her daddy, who has completely fallen in love with her. Our daughter Alexandra flew up from Washington, DC to be here, and we are enjoying observing the two sister's love for each other. Alexandra loves being Cooper's aunt.
Long before Brooke had met her husband Tony, Alexandra had been saving all her baby gear – her three children's clothes and nursery furniture. It's quite remarkable to experience first-hand the care, tenderness, and emotion Alexandra has for her younger sister Brooke, and the mutual admiration, respect, and love they share. Alexandra was on television several times while in New York City visiting Brooke and the host on each show congratulated Alexandra on her niece's birth. Brooke has been an extraordinary aunt to Alexandra's twins, Nicolas and Anna, and Lily over the years, and now it's her turn to nurture, care for, love and adore. Cooper puts everything in perspective and brings us great happiness. While Peter and I were on baby watch, we were able to have wonderful times with Brooke, doing whatever we could to help her. We'd bring delicious healthy meals to the hospital, as well as flowers to cheer up her room. Brooke is appreciative to be home to her cheerful, familiar surroundings with Cooper in her adorable nursery. Alexandra's many visits from Washington have meant the world to us, giving us the opportunity to be together without the usual interruptions of her three active children. So, this is our news. Cooper is here as the light of our lives.
I continue to study and work on my book about Aristotle. Things Good Mothers Know will be published in March in plenty of time for a Mother's Day launch. The economic crisis gives us an opportunity to be mindful of our priorities, to rethink things and to be aware of the needs of others. These are challenging times for all of us. I hope we will open our hearts and minds to be receptive to truth and reason as we elect a new president to lead our great country and the world. I'm reminded of Aristotle's words about his teacher Plato. He said he loved his friend Plato but he loved truth more. Let us concern ourselves with the greater good and not our own narrow self interests. "People are funny about money" as we all know. I hope we will all be fair and responsive to those less fortunate.
In closing, I want to express my appreciation to so many loyal, supportive friends who continue to lift me up, inspire me, challenge my higher powers and make me strive to become a better person. Our cottage is far from being completed. We are living each day that we have with a deep sense of gratitude for our countless blessings. Not having our cottage livable has given us an opportunity to strengthen our inner resources; being separated from our material possessions we've been able to focus more on nature, on the beauty all around us, on our love of family and friends and, now, on the preciousness of our granddaughter Cooper.
This is, indeed, the most happy time in our lives, and we are celebrating every day. Thank you for helping us to rejoice in the birth of Cooper.


Have you taken photos at one of Alexandra's events that you'd like to share? If so, you can email them to AStoddardInc@aol.com. Please be sure to include the names of those in the photo and where and when it was taken! We will try to include them on the website in the future.
Alexandra and special friends she's met over the years ....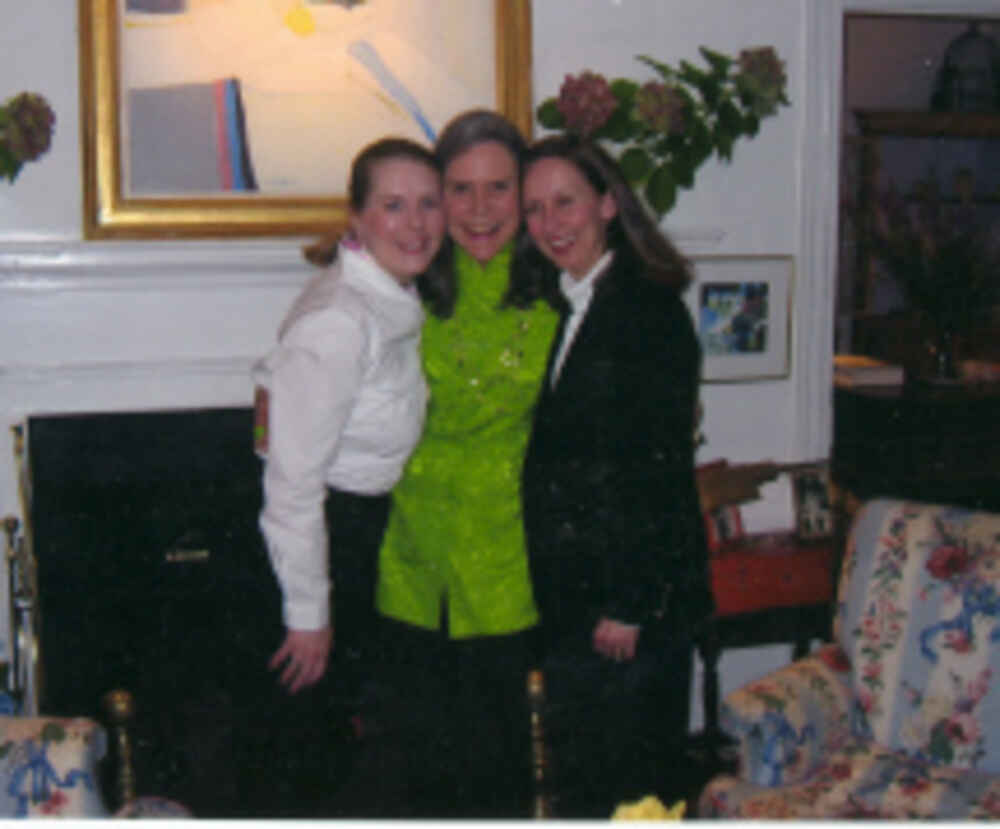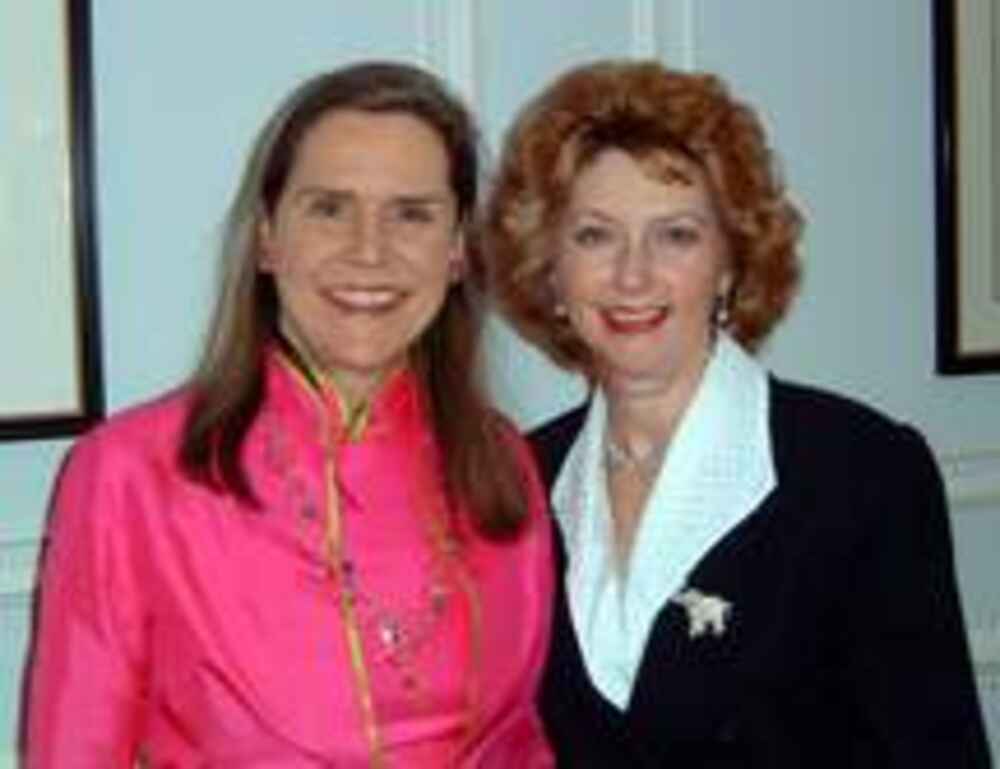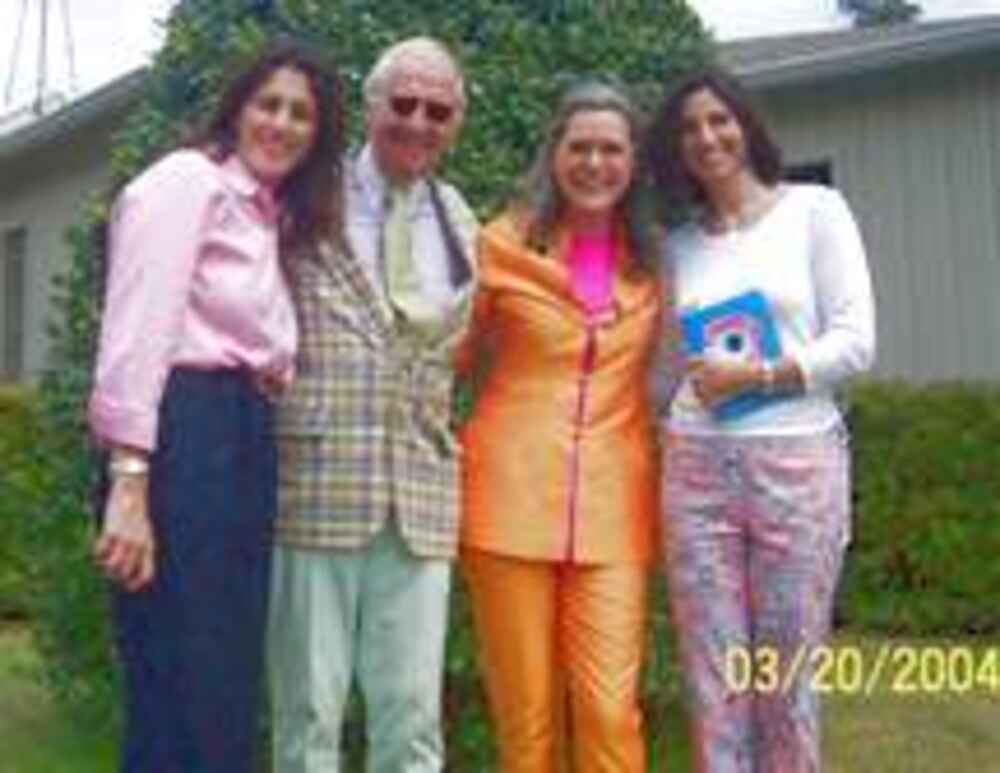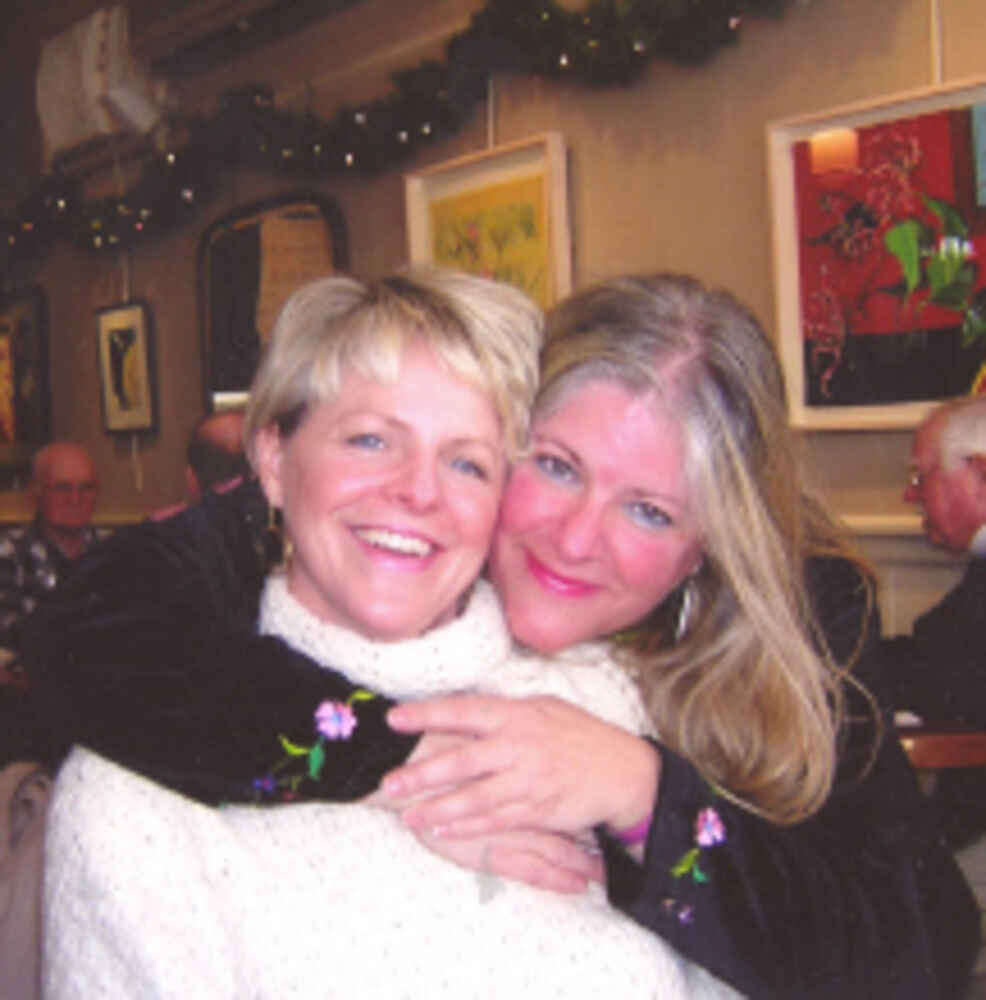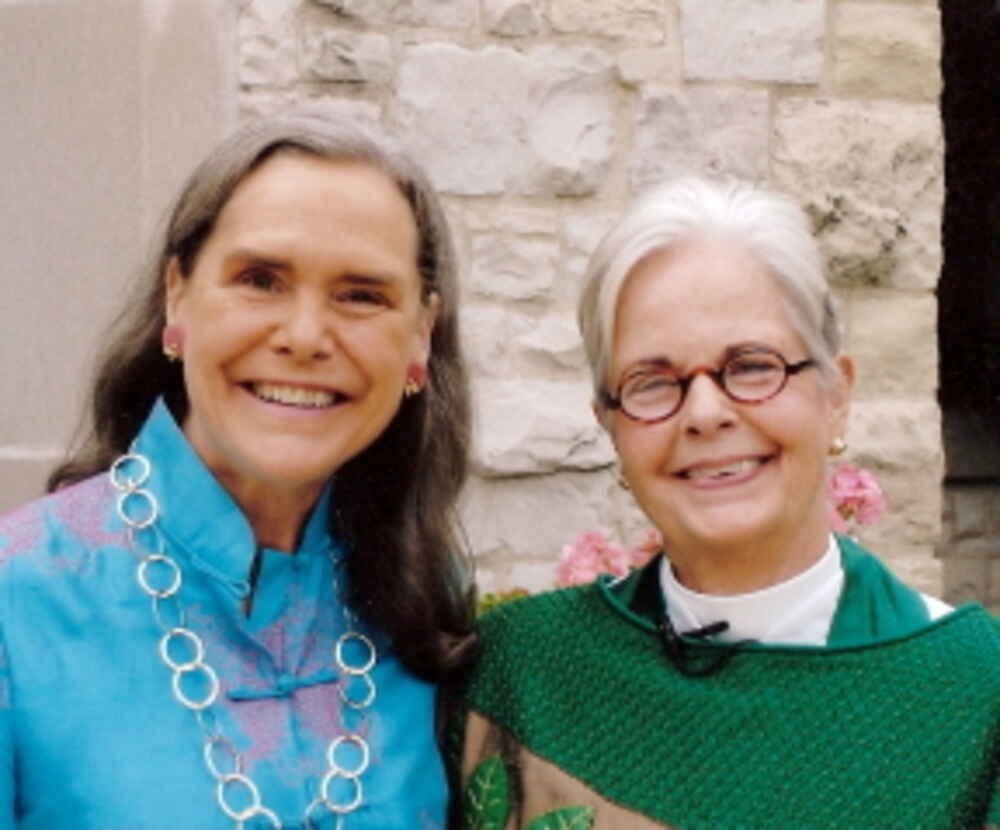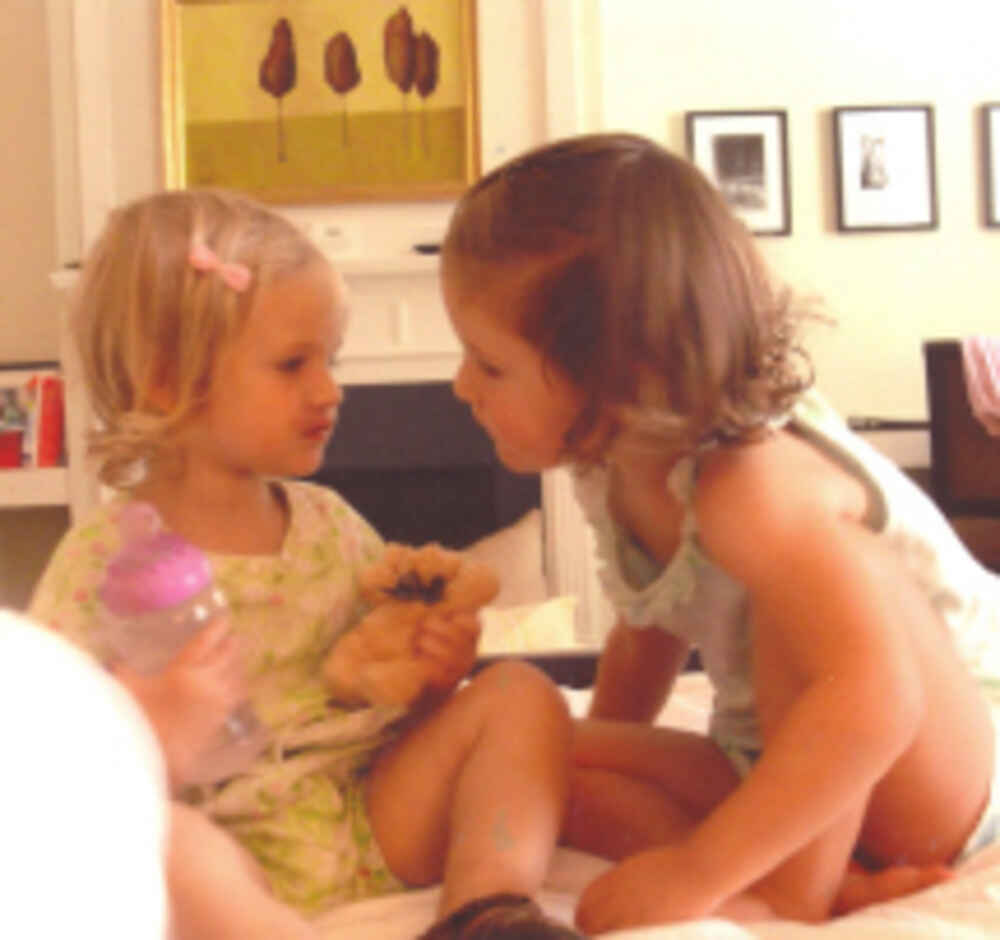 VICTORIA MAGAZINE

We have received numerous emails regarding subscribing to Victoria. Please visit www.Victoriamag.com where you can sign up for delivery or to receive email Newsletters!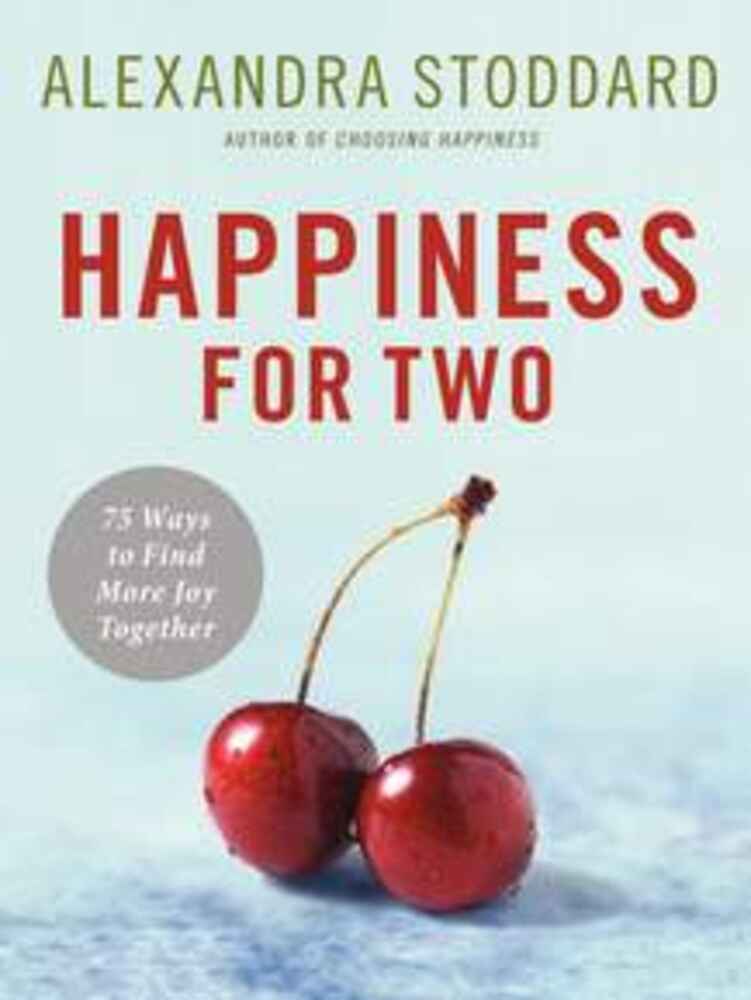 If you would like to order a personalized copy of Alexandra's book, please send your order (including inscription information) to:
Jane Hannon
Bank Square Books
53 West Main Street
Mystic, CT 06355
(860) 536-3795
banksquarebks@msn.com
Grace Note
Nature does nothing uselessly.
~Aristotle