Dear Friend

My heart is bursting with gratitude for the outpouring of love and joyful celebrations we shared as we launched The Shared Wisdom of Mothers and Daughters: The Timelessness of Simple Truths. I'm continuously surprised by joy, thrilled to finally have my book in your hands.
There was one technical glitch monster – soon after my book was in all the bookstores, my website went down. Not knowing anything about these matters, I reached out to dear friends for help and eventually the situation was resolved. Thank you for your support and concern. One fan on Facebook was concerned my health was not good.
Fear not; I've never felt better or been happier. For the time being, things out-of-my-hands are back up and running and all is well.
To all my friends and fans that came to my book launch week, you are a witness how meaningful this book is to me, and how emotional I was to finally give birth to another book devoted to the mother-daughter bond.
All the stars were aligned. Brooke was able to be with us because Cooper was on spring break from school. To have Brooke, Cooper, Peter, friends and fans cheering me along meant the world to me. I often say, sometimes all we have to do in life is show up, and let the experiences flow seamlessly to awaken us to all the beauty bursting quietly in the present moment.
Thank you, thank you, thank you, to Kerri and Matt, for coming down from New Hampshire with friends, their daughters Kathleen and Colleen, and lots of mother-daughter pairs; you arrived bringing cheer – wine, food, sunflowers, presents – large and small – and you set the tone for the happiest times at the cottage and the Inn at Stonington.
The day my book was published, the New London Day came out with a feature, An Abundance of Advice. The article opens "Finding balance, happiness and beauty has been a life-long quest for Alexandra Stoddard." So true.
As you know from being with me at my book celebrations and reading my website from last month, Peter's 91st birthday has had a powerful hold on my soul. I wrote a book in 1991 called Peter: A Love Story that my literary agent felt was too intimate, too autobiographical for me – I was too young. "Keep it safe on a shelf."
Before the sun rose one morning, I awakened with a strong urge to go to my writing room and quietly take the lid off the sunflower colored manuscript box – Peter: A Love Story. There was no date on the typewritten title page. I lit a candle, played some soothing classical music and began to read. My heart was thumping. My body was tingling. In that early morning it dawned on me this was to be published now. The time is right. Twenty two years has made this story ripe to be shared with my readers.
I'm wildly excited about this and have been editing it in order to have it typed – of course, there is no disc anywhere. I'm writing an introduction to tell the story of Peter turning 91, and this book will be a celebration of Peter's long, happy life – so far. I have no idea why I feel so compelled with a sense of urgency to have this book published. All I know is that in order to be true to myself, I must follow my instincts, and someday I might come to understand these strong tugs on my heart. I write out of abundance – out of an overflow of spirit-energy with a strong desire to share my feelings. Peter: A Love Story is a beautiful recollection of a well-lived life, a story about a magnanimous, noble man.
I've changed the title to Sweet Pete: A Love Story. Everyone who knows Peter says he is adorable and sweet. He is truly a gentle man, and I believe this love story is universal and will help all of us to awaken our higher principles and values as we deepen our capacity to love. The wall calendar I look at inside a closet's quote for April is "Love just is; golden in its simplicity." There are golden yellow tulips bathed in sunlight in a photograph by Deborah DeWit. The author of the quotation is unknown. Love just is. In all its forms, it is inexhaustible and inexplicable.
During these warm feeling of tenderness and affection, the tragic terror attack in Boston broke the trance and made us freshly aware how vulnerable our lives are. A neighbor and friend had a heart attack, fell down the stairs and never regained consciousness. Mike's death was another urgent reminder of the preciousness and fragility of life. We are the same age. I'll be forever aware of living each moment with as much pleasure and sense of purpose as possible.
Peter and I are enjoying the blossoming of spring. I have such a need for flowers and flowering plants. I've potted some roses, and we have red and yellow tulips, yellow lilies and lots of blue hydrangea in pots. Friends cut me flowers from their gardens, knowing my passion. We're having friends over to sip tea with us in the garden in the afternoon, to share stories, share laughter and increase our sense of joy.
USA Today will publish a Q&A piece on me and my new book that will come out before Mother's Day. I'll share it with you when it's published.
Please order copies of The Shared Wisdom of Mothers and Daughters: The Timelessness of Simple Truths for Mother's Day gifts. Bank Square Books in Mystic, CT has plenty of copes and I'm delighted to personalize them for you and for your friends as gifts.
Happy Mather's Day!
I'll be on TV in New Haven, Thursday, May 9th, for a Mother's Day segment in the morning. (Contact: Jennifer.Frohman@wtnh.com, WTNH News Channel 8 and WCTX MYTV9.) On Saturday, May 11th, I'll be at Terrain in Westport, CT at 1 PM until 3 PM to discuss my new book and to autograph copies (see calendar for details). Come see me if you can. Peter and I will be happy to be with you.
I hope the Spring brings you great renewal and happiness. Thank you for the joy you bring to me.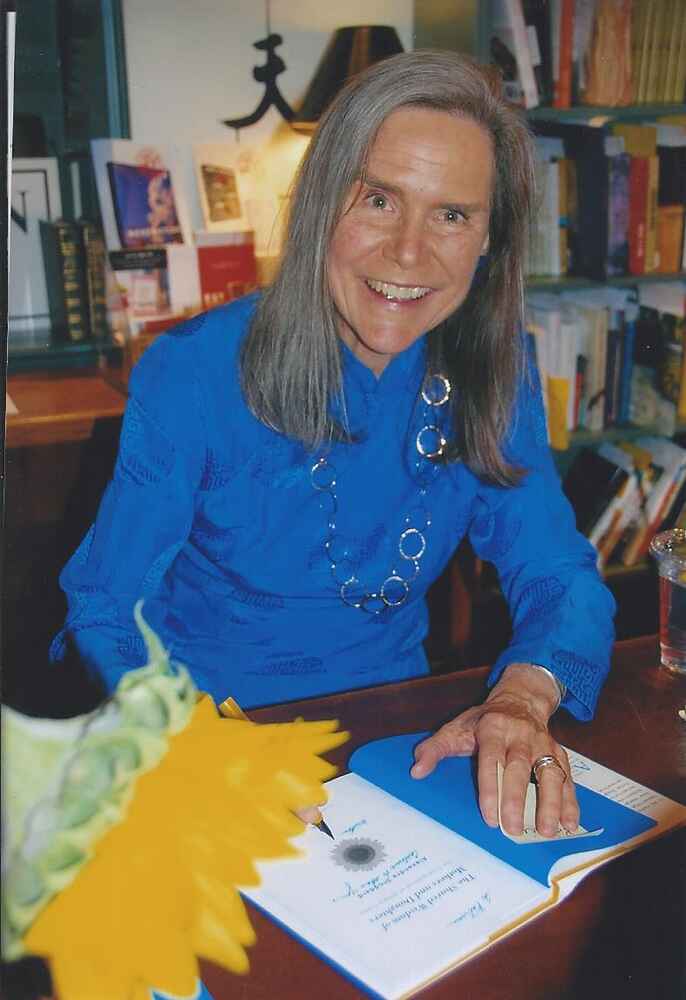 The joy of having my book launch!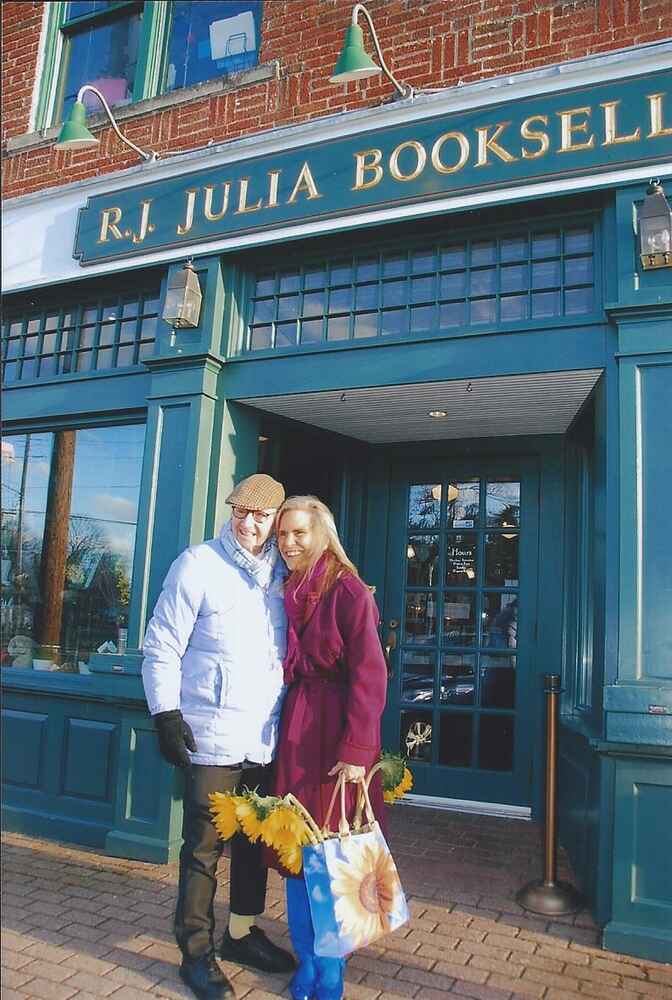 The new book is published! Peter and Alexandra at book launch at R.J. Julia Booksellers.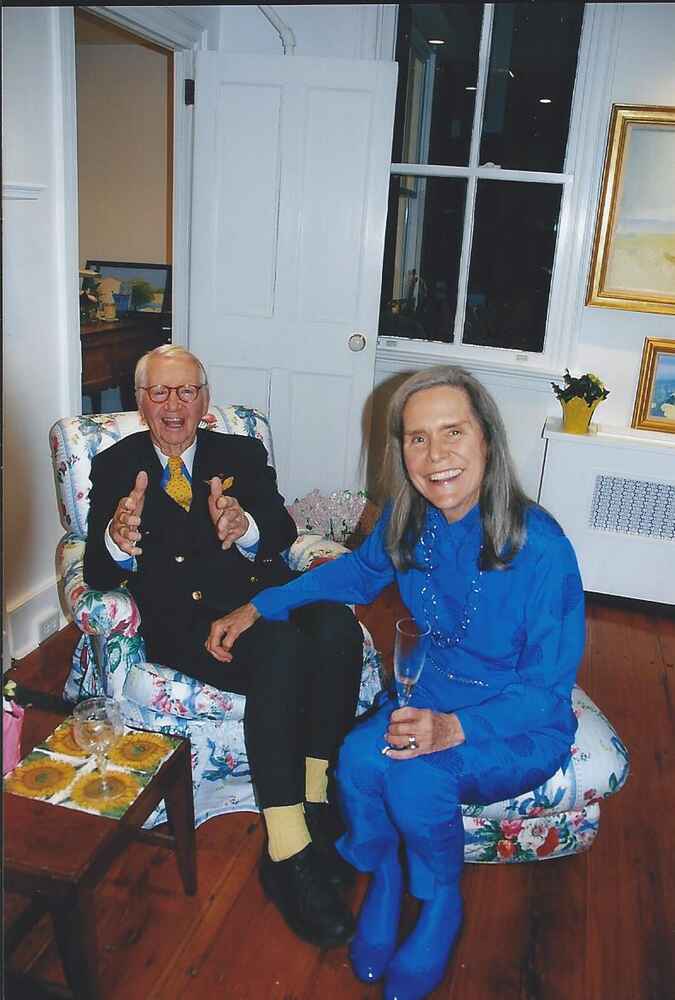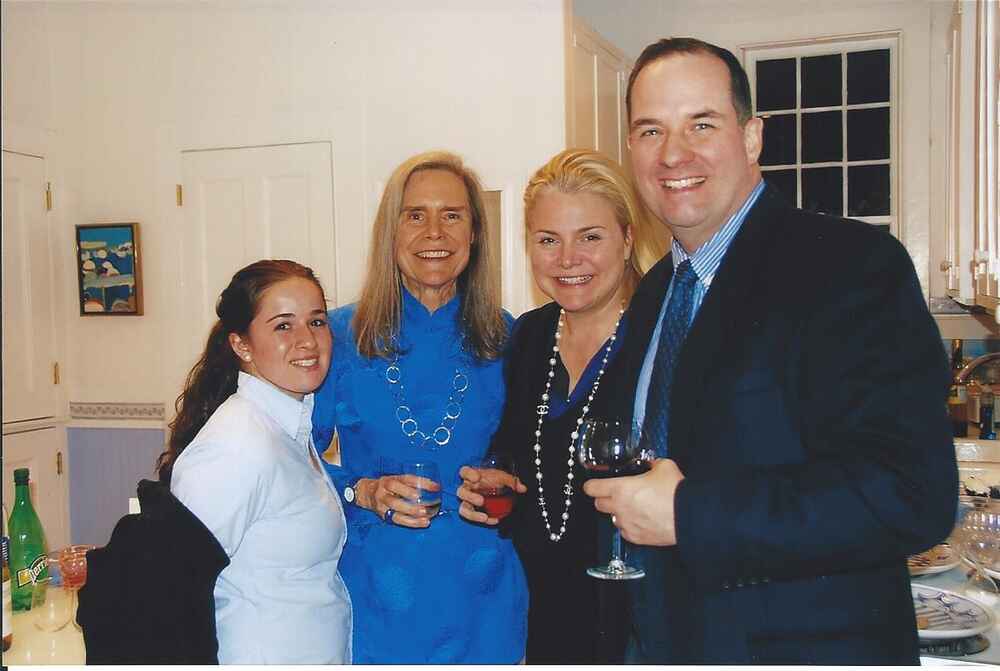 Angel Heidi, Alexandra, Brooke and Matt in the kitchen.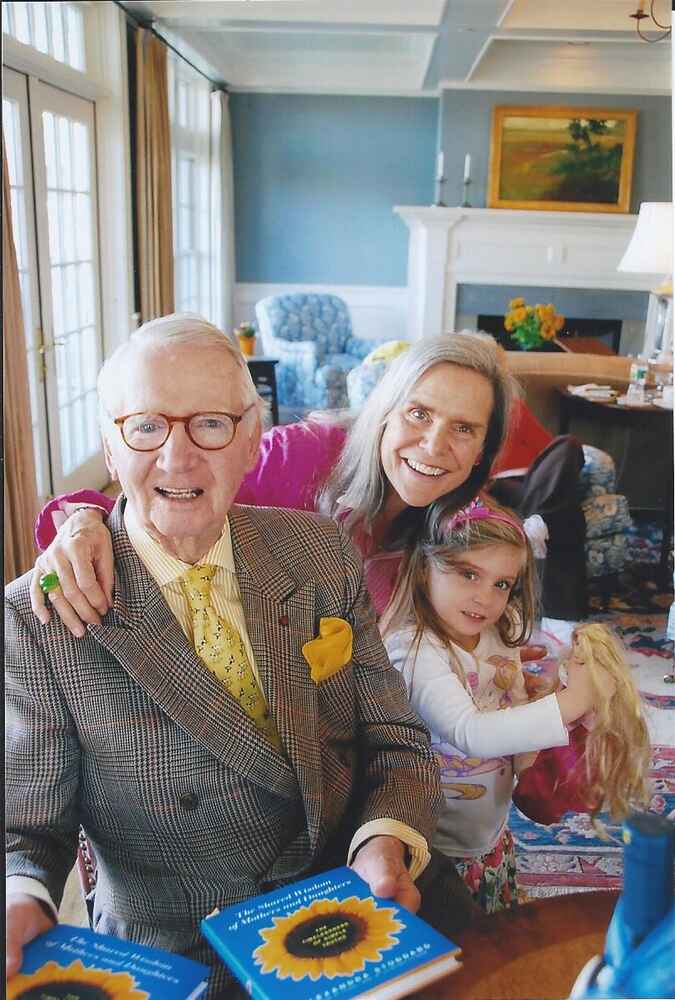 Cooper joined Alexandra and Peter at the Inn.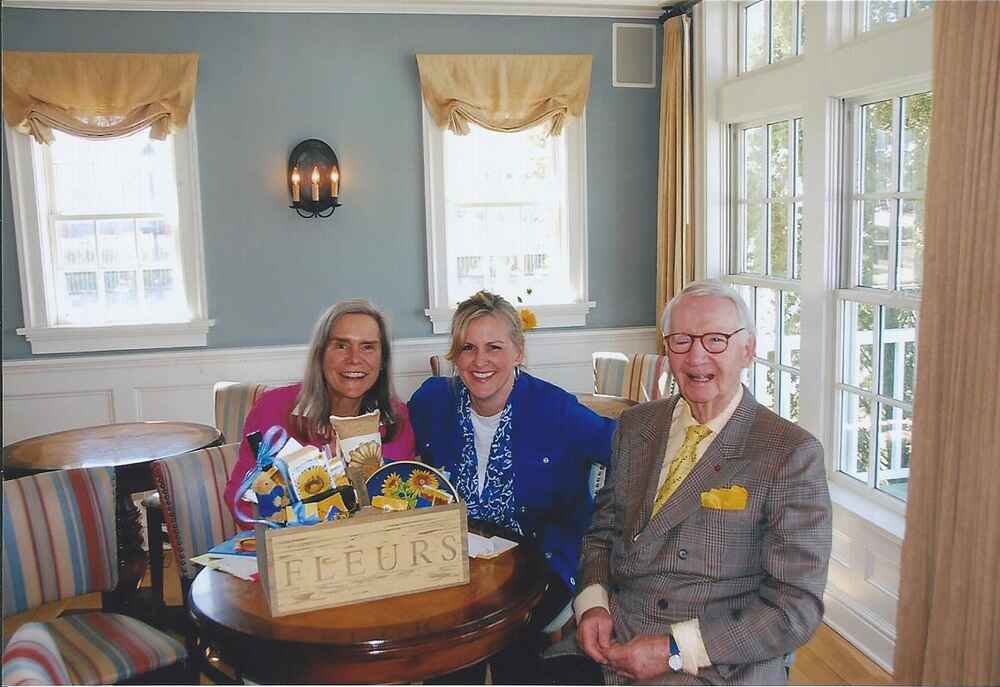 Alexandra and Kerri and Peter at the Inn at Stonington.
Grace Note
The Shared Wisdom of Mothers and Daughters is available where books are sold April 2nd!