Dear Friends,
I love you!
Happy July. We're now in the heart and soul of summer's abundance of riches. The bounties of nature's extraordinary gifts awaken all our sensual and aesthetic appreciation. Right now—right where we are—is our time to celebrate the blessings of being at the banquet of life. The fruit is ripe; this is the season to be juicy and feast our senses.
We've shared the awakening of spring's rebirth when we began to see more light illuminating tiny buds on the trees. Seeds under soil showed a pinprick of green. Those of us who love to live and thrive in nature's splendor brought flowering plants inside our spaces in the winter months, continuing to enjoy nature's incomparable beauty when we spent more time indoors.
Now, as I sit outside surrounded by green, I can marvel at the colorful summer blossoms in pots where the picket fence used to be. The roses are blooming in vibrant bursts of pink along the front of the cottage. Kevin planted three new rosebushes on the side of the house. It's finally summer.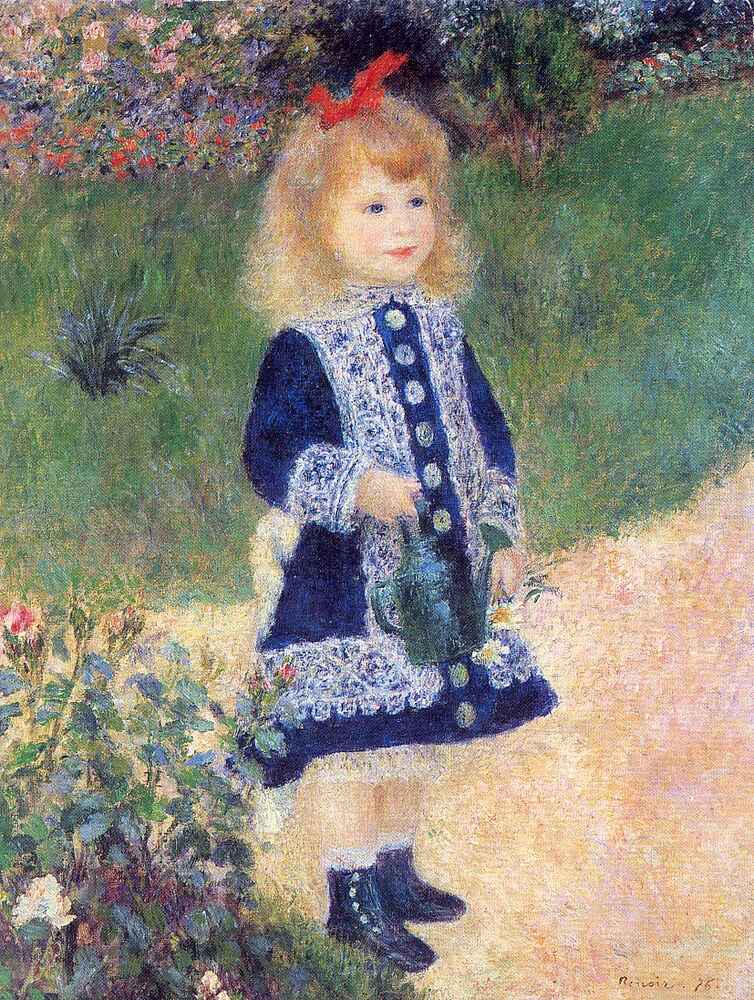 Seduced by Beauty
This month I choose to review with you my lifelong belief that life is art. We are nature. Because we are born with certain natural tendencies and innate gifts, our life's autobiography can be about our individual story of artistic evolution. An artist is someone who creates. Because we are all making things in our daily lives and work, we are all artists.
We create in order to produce something, to cause something to exist. Art is a creative, often highly imaginative activity. Sometimes a dream informs us of an idea for us to follow creatively. My former boss and friend Eleanor McMillen Brown (Mrs. Brown) once told Charles Revson, "I can't give you an answer to my design ideas for your ballroom. I have to dream on it."
One of the books I was writing before my literary agent Carl Brandt died was Seduced by Beauty. I can still recall in vivid detail my becoming conscious in my mother's flower garden. I love repeating this story. Every time I'm at a nursery, or in in a friend's garden, a flower shop, a public park or a botanical garden, or when I wander around my own garden, I'm able to envision being so awestruck as a little child with a watering can in hand.
Beauty is Truth, Truth Beauty—that is all ye know on earth, and all ye need to know." These words by the poet John Keats inspired me to write Living a Beautiful Life.
July is when my blue hydrangea garden behind the cottage bursts into an explosion of beauty. It tickles me, makes me tingle; it beckons me to sit at the small round table on our small circular brick patio and muse. This enchanting space, when I'm enveloped in its magnificent beauty of such sheer delight, inspires all my creative juices. I feel calm. In this circle of quiet simplicity, I feel a pure awareness, a rare alertness and clarity. "Empty and be full." A surge of energy to do something creative follows. We need to be still before we act.
Beauty, all beauty, inspires us to create more beauty. We can shut our eyes and suddenly think of a solution or a way to make something more harmonious. We become filled with a touch of the divine light of truth, beauty and love.
We see with our mind's eye. We become spiritually inspired by the stimulation of nature's generous beauty. Because of our continuous exposure, as well as our deepening awareness and gratitude, we inhale and feel ennobled. The more beauty we inhale, the more beauty we're able to create in our quotidian lives. Living a beautiful life is a commitment to elevating the simple, daily activities of eating, sleeping and bathing into mindful, meditative moments of intimate sensual pleasure.
Beauty is visual as well as invisible. We feel beauty in our soul, the center of our being, and then we express ourselves with our beautiful thoughts and feelings. The art that I am most attracted to—that seduces me into a greater understanding of myself, and the wondrous and mysterious ways I feel connected to other souls—is inspiring.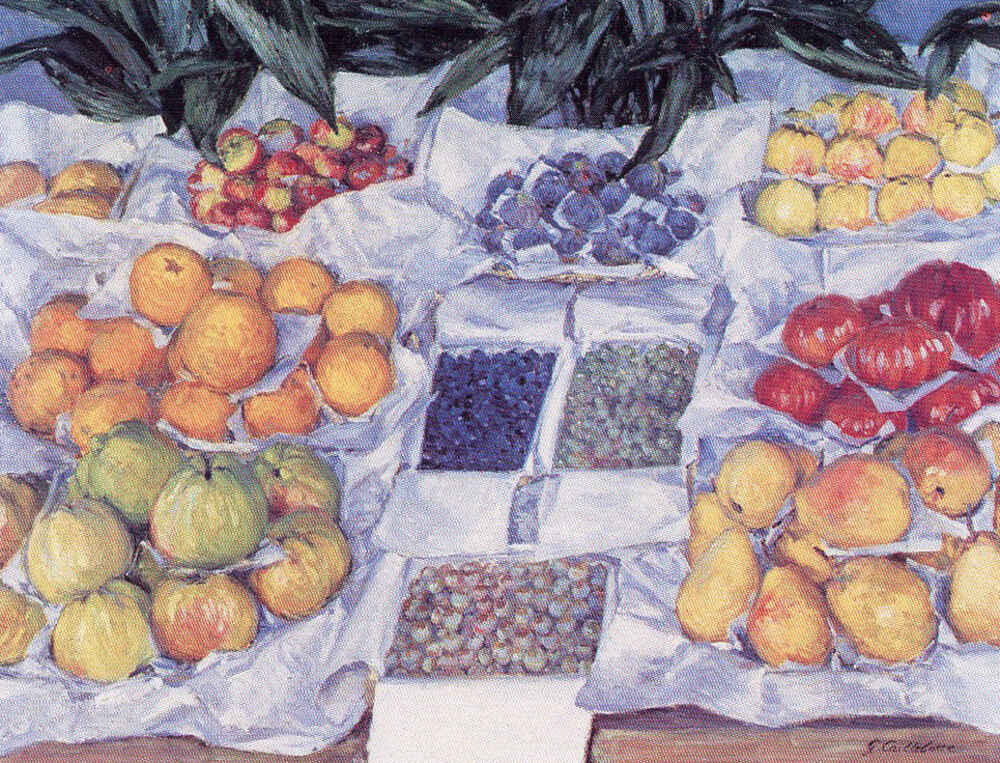 While many of you are artists, poets, writers and musicians, all of us are artists of our own lives. For me, my passion is to express beauty in whatever ways I can in the present moment. There is no doubt in my mind that beauty is truth. I've come to understand through the wealth of experiences my gift of longevity has given me that there is no past or future with beauty. We learn this from studying philosophy, history, art and literature. Timeless truths are always relevant over the test of time. Our sensibilities become more nuanced as we research and hone the cultivation of our artistic and intellectual perceptiveness. Our taste changes, often radically, as we learn more about what speaks to us, what we know to be true for us currently.
The one book that changed my life when I knew I wanted to become a writer was Letters to a Young Poet, by the German poet Rainer Maria Rilke. This one thin volume, given to me as a gift from my first writing mentor, Bob O'Brien, came into my life when I knew my interior design philosophy had to be put into words. Because of Bob's encouragement and prescience, he knew I had to write before I did! As a senior editor at Reader's Digest magazine and a writer, he had the ability to encourage young, aspiring writers to become published authors. Style for Living: How to Make Where You Live You was begun. Starting is half finished.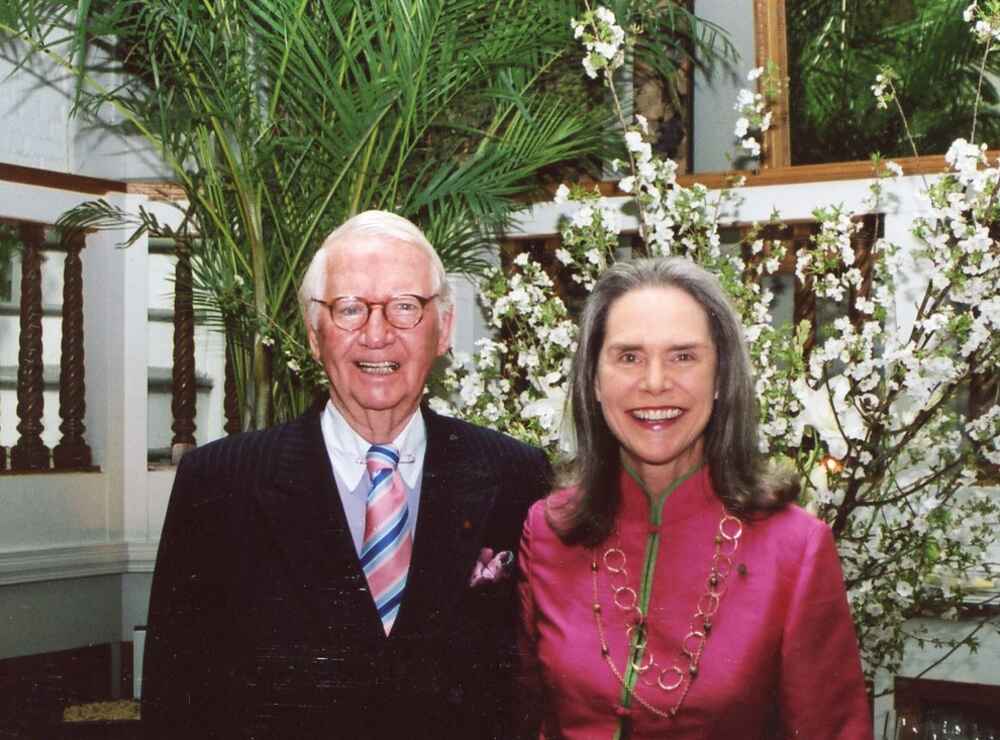 "It is something to be able to paint a particular picture or to carve a statue, and so to make a few objects beautiful, but it is far more glorious to carve and paint the very atmosphere and medium through which we look…. To affect the quality of the day—that is the highest of arts." —Henry David Thoreau
Years of work followed. I was learning about art, design and beauty as a novice interior designer and putting one word after another, awkwardly. During this new creative process, I learned about a French philosopher, Dr. René Dubos, who wrote a book, A God Within, published in 1972. For the first chapter in my book, titled "PLACE," I selected two enduring quotations from these two highly influential artists. In order:
"…life of the individual man needs to relate his innate genius to the spirit of the place in which he lives." —René Dubos.
"… use, to express yourself, the things in your environment, the images from your dreams, and the objects of your memory … for to the creator there is no poverty and no poor indifferent place." —Rainer Maria Rilke, Letters to a Young Poet
In the very next chapter, "YOU," I set the theme for the book's motto of self-expression. The two quotes are:
"Insist on yourself, never imitate…" —Emerson
"No man is free who is not master of himself." —Epictetus
It amuses me, and greatly pleases me, to have kept such good company among our creative philosophical ancestors when I began this intellectual journey in my late teens. As you know, the Greek Stoic philosopher Epictetus is a thinker I greatly admire, someone I am studying regularly in my daily practice of stoicism.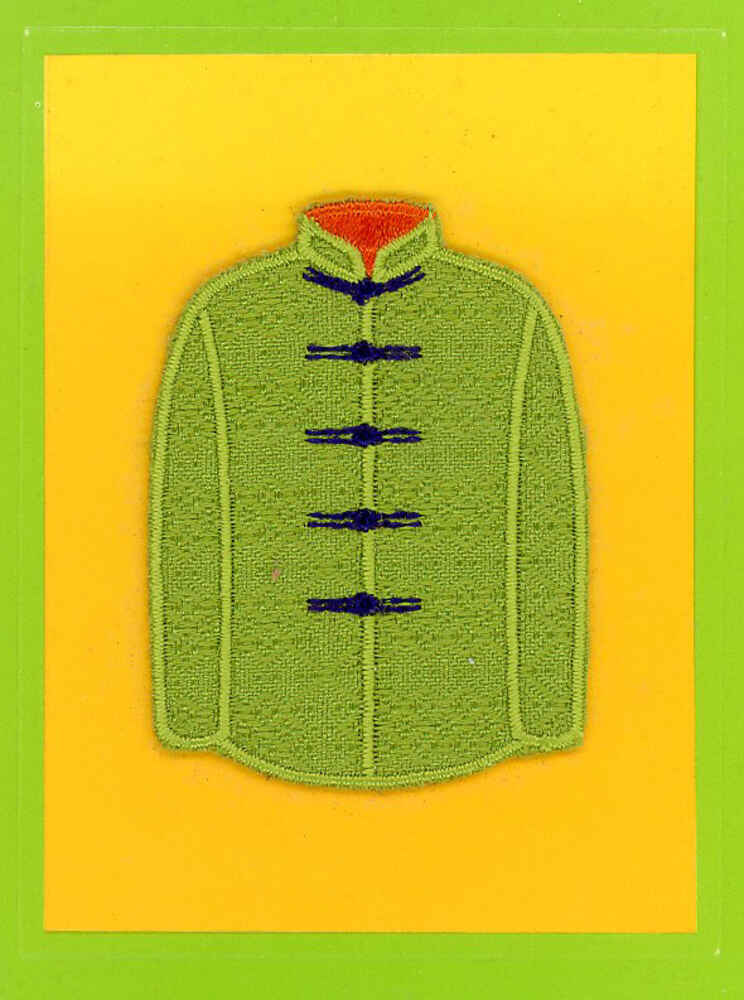 Feel Free to Be You
Everything we think, dream or do reflects us. We have our unique taste and style. We are one of a kind, an original work of art. Be flattered when someone adopts your sense of expression. I wrote Daring to Be Yourself to encourage each of us individually to express ourselves in all our actions and tastes. Some have elaborate elegance in our decorating style, while others live more rustically. Both extremes feel at home when their expression is true, not an imitation.
Fashion is a form of conformity, a way of adhering to the current customs and styles in the way we decorate and dress. Good design is forever. We can remain true to our new sense of style, free to enjoy classic shapes, forms that reflect our personality and represent our specific point of view. We all know one size doesn't fit all, nor are the cool, current, "in" fads and shiny new objects appropriate for us when we are older. I still love wearing my mandarin collars and wildly colorful silk scarves that are old, vintage, well-made and tailored and tell a story of my sense of style.
In my triangle of what is simple, appropriate and beautiful, we gain insight into how to simplify our style in order to move closer to our natural "sweet spot." The sweet spot in a musical composition is pleasant, harmonious, moving sounds. Whether we're putting flowers in a pitcher or concocting a new recipe, we add and subtract, experimenting with different combinations until we feel we have achieved the sweet spot. And remember: what pleases our eye and aesthetic sensibility could be awkward or ugly to others. That's okay.
We write our own autobiography. By elevating small, beautiful moments into rituals, we express the innermost longings of our soul and expose our taste. What we do to cultivate our essential spiritual nature is the highest form of artistic beauty.
The beloved, inspired art teacher and artist Robert Henri is a creative genius who published The Art Spirit 100 years ago in June; he died six years later. One of my favorite quotes of his that speaks to my soul is expressed in his epigraph.
"There are moments in our lives, there are moments in a day, when we seem to see beyond the usual. … Such are the moments of our greatest happiness. Such are the moments of our greatest wisdom. If one could but recall his vision by some sort of sign. It was in this hope that the arts were invented. Signposts on the way to what may be. Signposts toward greater knowledge."
—Robert Henri
Whenever we experience these elevated moments when we "see beyond the usual," create. Leave a signpost of your vision "of what may be."
Dance. Sing. Draw. Paint. Write. Play. Touch. Talk. Listen. Laugh. Love. Spontaneously express what is in your heart and soul. Let your senses explode in joy and love. When you have a vision of extraordinary beauty, the arts are expressed. You are the artist now. We can leave our signposts. We do this by "affecting the quality of the day—that is the highest of arts."
We carve out leisure time in order to contemplate. What we think and do in our leisure time, we do as amateurs. The Latin word amator means "lover." When we're free from time-consuming duties or obligations, we're able to be "lovers." We can lack expertise in our self-expression because we are not professional. We don't get paid for what we do as a pastime. The wiser we use these precious spare moments, the happier and more pleasantly we flow through our day's rituals and obligations.
I'm closing early this month because Elissa and I are having July Fourth family reunions. I have so much more to say about the Art Spirit that I will write about next month. I'll be with you in spirit in these glorious summer days when our gardens are in bloom. Summer joys to be continued next month!
As I prepare for the Fourth of July, I've also been thinking about the American presidential historian Jon Meacham's latest book about Abraham Lincoln and the American struggle. Two favorite lovers of democracy come together poignantly to remind us of our American values. Now is our time to stand up for constitutional democracy, supporting our moral obligation to our country's freedom. Abraham Lincoln never had moral cowardice, as was made clear in this beautifully written biography of my favorite president.
Happy July.
Happy July Fourth!
Great love to you.
Love & Live Happy,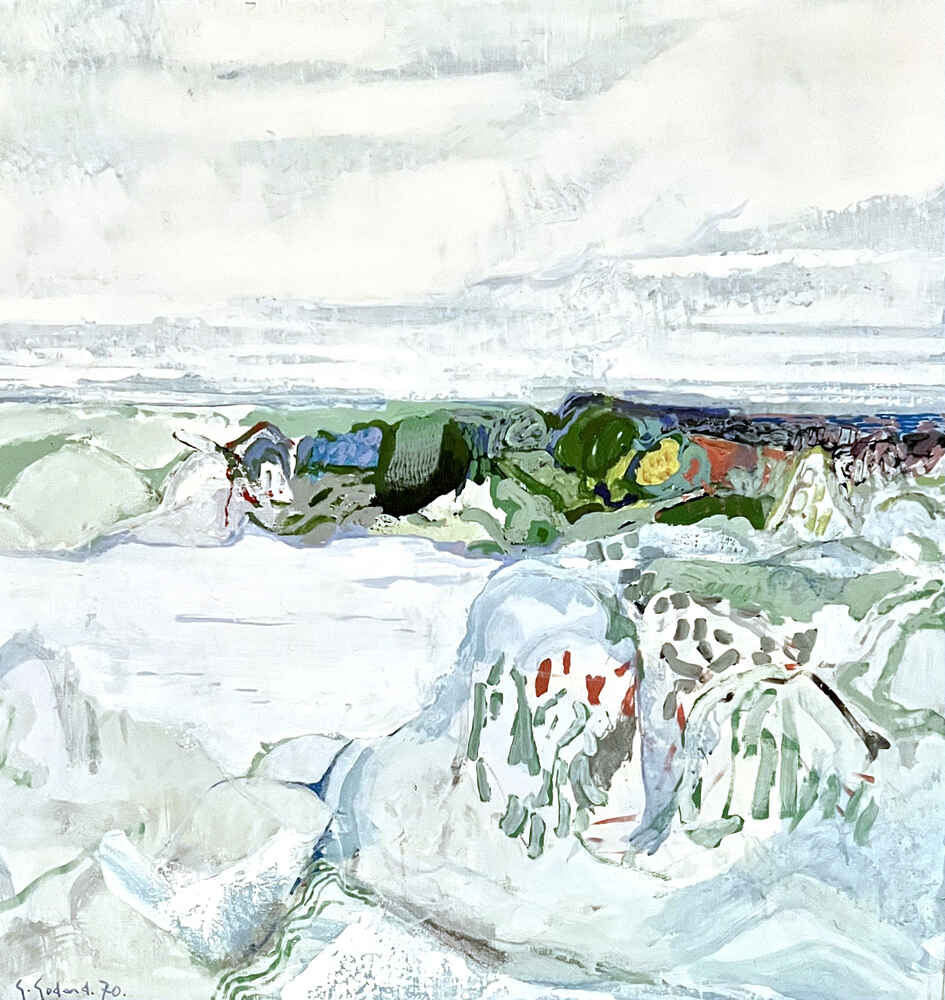 This month, I'm letting go of a painting by Gabriel Godard if anyone is interested in adding it to their art collection; please contact Pauline at Artioli Findlay (artiolifindlay@gmail.com) for more information.
This light-filled Godard, consisting of an expansive sky and open sea, has jewel-like colors on the shoreline.
Gabriel Godard (French, b. 1933)
Bord de mer
oil on canvas
39 1/4 x 39 1/4 in
Signed & dated lower left, "G. Godard '70'
The Simple Sophisticate
My energizing conversation with Shannon Ables of The Simply Luxurious Life for her podcast The Simple Sophisticate is now live and available for you to download! I had a marvelous time talking with her about rituals, contentment and happiness, and my abiding love for Peter after his death.