Dear Friend
MARCHING INTO SPRING
I hope this past month of love was celebrated beautifully. Peter and I ended February in Florida, escaping from the snow to sunshine, palm trees, and spending relaxed time with friends.
Early in February we went to Atlanta, where I gave a talk in St. Philips Cathedral. After the book signing I had a meeting with Dean Sam Candler in his office, interviewing him for my new book on the subject Grace.
Peter and I were thrilled to meet our Goddaughter Camryn McLelland, who is a precious angel, when we were in Atlanta. Grace is being her Godparents.
We went to Orlando near the end of the month where I spoke at the art museum at a wonderful antique show. Our friend Jill Hartman arranged for me to speak on happiness twice at Robb & Stuckey, a favorite furniture store. I enjoyed this experience enormously. Borders, Winter Park, hosted a lively talk and book signing prior to a fun Happiness Club tea the next day at the beautiful home of Jill and Jeffrey Hartman.
We left Orlando after seven happy events and went to Sanibel Island to visit friends, Barbara and Garry Scheuring. We ate grilled shrimp out-of-doors, we gathered seashells at the beach and slept in the open air; all the time in Florida we experienced ideal weather.
February brought a happy surprise. Choosing Happiness: Keys to a Joyful Life is back to press for the 8th printing. This is good news! Thank you for helping me spread the word.
More good news. The Levenger Spring 2003 catalog is out! It is full of excitement. If you have not received one in the mail, please call (800) 544-0880 and ask to receive the Spring catalog, or view it online at Levenger.com. While you're there, click on Writing in Books, How Successful People Work where a very old marked up copy of Anne Morrow Lindbergh's, Gift of the Sea, is illustrated, along with an interesting article by Steve Leveen, founder of Levenger, about Writing in Books. See what I have to say about writing in books!
Levenger has produced a favorite table I bought at auction after my mentor and friend Eleanor McMillen Brown died. This table is photographed on page 7 of the catalogue (Mrs. Brown) along with a nice article and photograph of Mrs. Brown and me taken in her living room on her 95th birthday. (She died five days before her 101st birthday.) "Mrs. Brown's table" is a great place for special books. An autographed copy of Choosing Happiness is a free gift with the purchase of this table. I'm happy to think that a favorite treasured object of mine can also be enjoyed by you in your home.
Another great happiness booster is that a wonderful Levenger fountain pen "Verona" has been named "Alexandra Pink" in a limited edition for having written 22 books with a fountain pen. I have a penchant for pink. Check out the Pinkly ink I adore. This pen, the table, the whole catalogue, will be of interest to you. Choosing Happiness and the "Alexandra Pink" pen appear on the cover, making me smile.
March is a wonderful month. We will celebrate Peter's birthday and our daughter Alexandra's as well. We're going to Washington to see our twin grandchildren soon. We begin this month in Winnetka, Illinois, where I give a talk at a wonderful antique show to raise money for the Community Center. I return to Illinois later in the month to give a talk about "Living with Art." It feels so good to be moving around again following Peter's recovery from his knee surgery.
We've loved meeting new friends and seeing old friends. I'm inspired to keep writing because you reassure me that my words make a difference in your life. I'm back in my groove and loving March, marching around, marching into Spring.
I hope you have a productive, happy month. The balance between my writing and traveling with Peter seems ideal. Our trip to Florida gave us a jump-start to Spring. Because we had come from the cold, the snow and a severe winter, we appreciated the warmth, the beauty of the water, flowers and trees, and the joy of moving around in the fresh sea air.
March is a month that leads us to the light, the flowers of Spring, the singing of birds, the promise of new life, new hope, more love. Springtime.
Until we meet again, face-to-face, remember that we are all in this happiness movement together. I feel lifted up by all the outpouring of love, the grace, and the affection from so many readers who have so deeply enriched my life. I am with you and all your loved ones this month and always.
Love and Live Happy,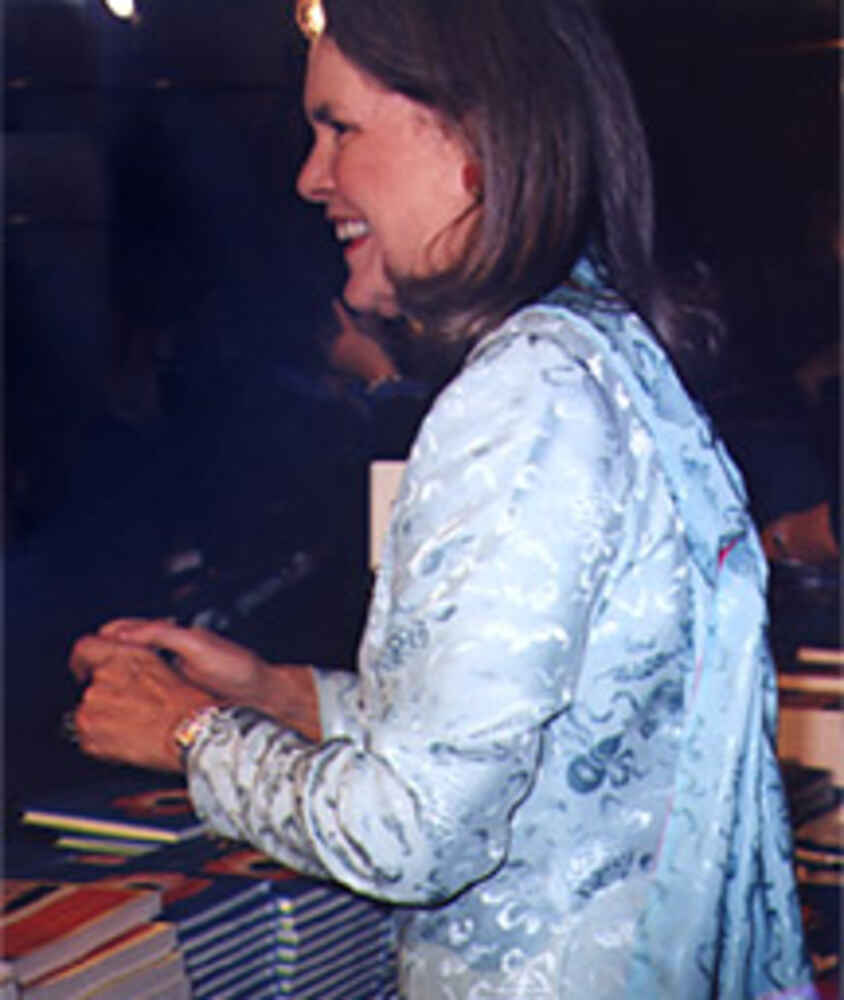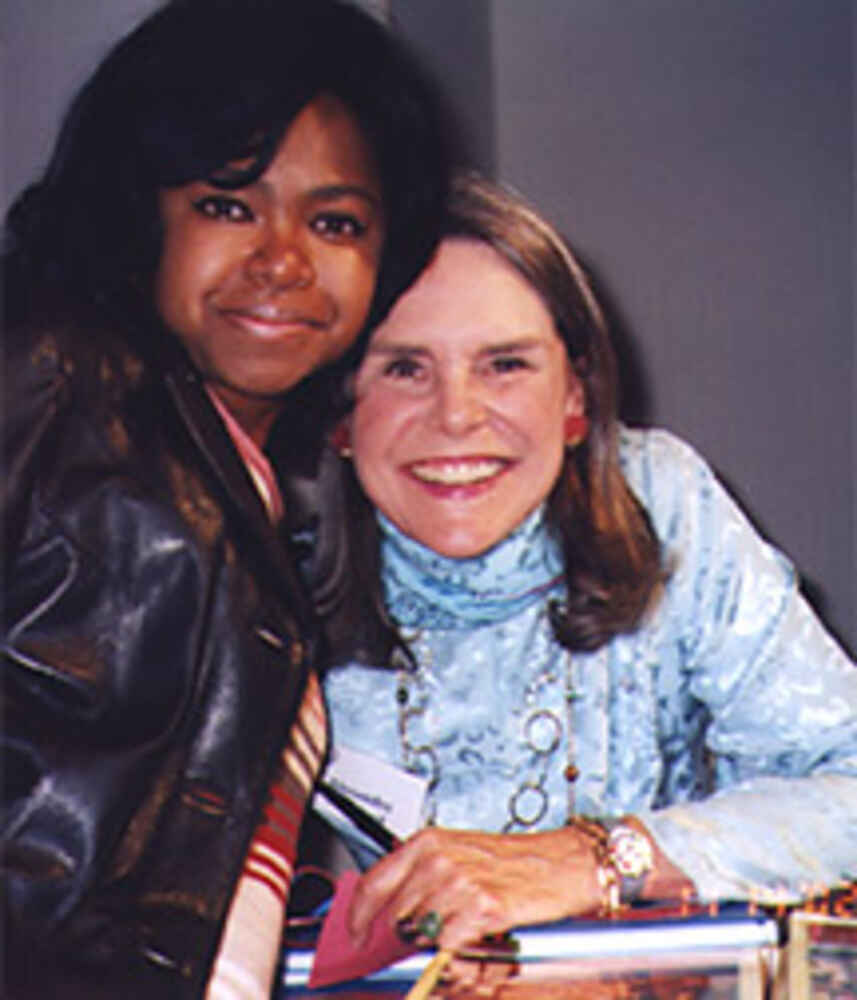 A Note about Roger Muhl,
My Favorite Artist.
Many of you have expressed an interest in this great artist's work. I've been collecting Muhl paintings for 42 years. If you are interested in becoming a proud owner, please let me know. The prices range from lithographs to oils. Fax me at (212) 996-4625. Tell me your price range (lithographs are $1,400 and oils are $6,000 to $36,000). This one artist has brought great joy to the lives of hundred of collectors.


Suggested Reading for March
I suggest you read Emerson's Essays. Many people ask me for a list of my favorite authors. Ralph Waldo Emerson is a thinker who inspires me to think for myself. There are many different editions. My favorite essays are The Over-Soul, Self-Reliance, Love, Circles, Spiritual Laws, and Friendship. I'm grateful I have continued to read Emerson throughout my life and hope you will enjoy this experience with a transcendental individual who faced truth in the eye and was not afraid.


Grace Note
In these challenging times, let your mind dwell on what Aristotle believed to be universal values – what is true, good and beautiful.