Dear Friend

APRIL FLOWERS
We made it through this winter and many of us are stronger, more appreciative and understanding than ever. Winter is the time when we are all tested to have faith that the promise of spring's renewal is coming.
Peter's knee is completely healed and he is stronger than ever. We waited for the snow to melt and for physical therapy to finish before we came to our cottage in Stonington, Connecticut. What an epiphany. Opening the door to our sweet home, looking about at all the pretty things we love, going up the stairs – everything seems miraculous to us. The sunlight floods the rooms. As we settled in, I felt a reverence for life, a deep sense of grace, a feeling of love that has a powerful hold over us.
The last time we'd been here was early October; almost half a year has passed. Our cottage was on a kitchen tour the day before we left. Everything looked neat and tidy, welcoming us as if with open arms. Our natural instinct was to enjoy each room, going around loving up our spaces.
We'd stopped off at the grocery store where we bought some hyacinths, daffodils and tulips. Plunking the plastic pots into colorful pottery cachepots and placing them around livened the rooms immediately. April is the month we can find inexpensive bulbs as houseplants.
Looking back over these winter months I'm acutely aware what a huge role flowers and flowering plants played in Peter's quick recovery. We turned our New York apartment into a garden. Quite simply, flowers make up happy. In the dark dreary colorless days of winter in so many parts of the world, the innocent fragrant sweetness of flowers makes us smile and remember that April is coming.
So, happy April! Enjoy the sunshine, the crocuses, and the daffodils. Flowers celebrate the moment with us, keeping us company, allowing us to be in touch with creation, reminding us we are co-creators of this wondrous universe.
In these perilous times I am often asked, what can we do to maintain a positive outlook on life? What choices can we make to remain happy? We know that our happiness is our responsibility and commitment. We are called to do our best and to go about our lives.
Living with flowers uplifts our spirits and keeps our hearts and minds focuses on what is true, good and beautiful, what Aristotle taught us twenty-five hundred years ago is important.
A Yale professor told his students to "paint the walls of your minds with many beautiful pictures." In order to find inner peace we have to visualize a garden n full bloom inside our soul. It is up to us to enter that paradise whenever we choose to refresh ourselves, to find that center that is calm and beautiful.
I often consider, what is the reason we have flowers on earth? Is there any explanation? Perhaps flowers are here to teach us to tend our own garden. When we can look at one flower and become one with that flower, our life can become transformed by the powerful force for good.
Aristotle believed we should not merely live but live the good life. I certainly agree. Meditate on the miracle of one purple hyacinth. Let the fragrance feed your soul.
I hope you have a most happy April. If my travels are near you, please come say hi and give me a hug. One of my talks in March was "Living with Art." Never before in our lifetime has it been more important to create a sacred place where you live. Our home is an environment where we can increase our set point of happiness by 50 percent. Right now, right here, we can elevate our daily lives to the art of living happily. Let the mysterious beauty of flowers increase your love of life and expand your consciousness of joy.
Love and Live Happy,


Book Sale
Living a Beautiful Life: 500 Ways to Add Elegance, Order, Beauty and Joy to Every Day of Your Life. $21.95 Random House. Special, out-of-print hardcover edition. Our Stonington cottage kitchen is on the cover.

Peter and Alexandra had a Grand time at the Winnetka Antiques Show in March!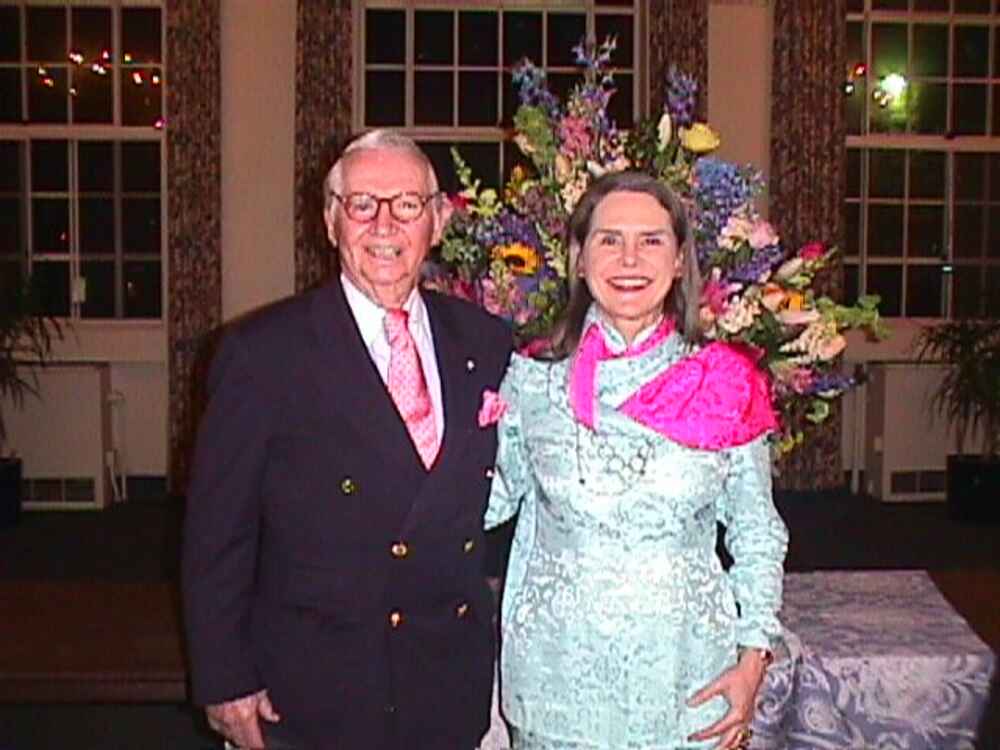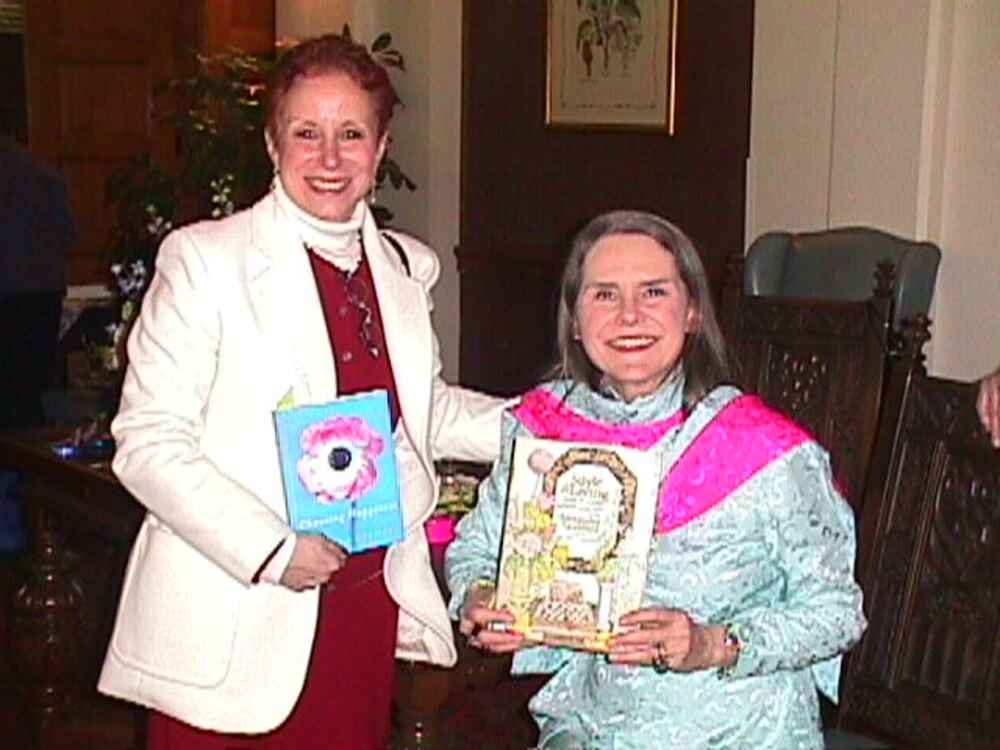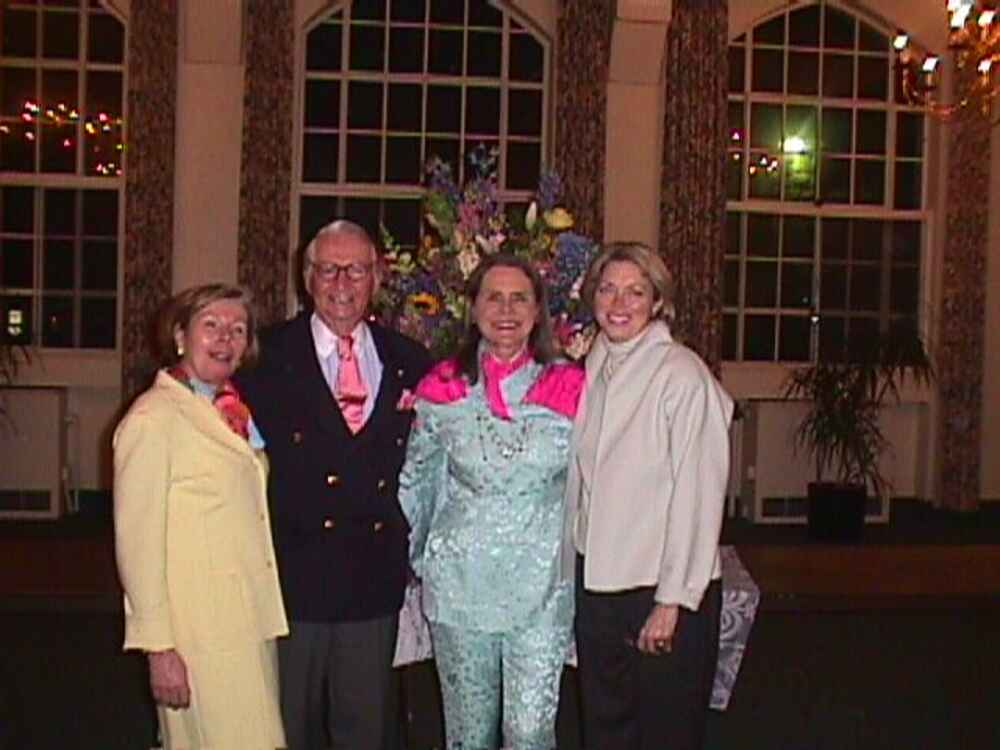 A Note about Roger Muhl,
My Favorite Artist.
Many of you have expressed an interest in this great artist's work. I've been collecting Muhl paintings for 42 years. If you are interested in becoming a proud owner, please let me know. The prices range from lithographs to oils. Fax me at (212) 996-4625. Tell me your price range (lithographs are $1,400 and oils are $6,000 to $36,000). This one artist has brought great joy to the lives of hundred of collectors.


This Month's Suggested Reading
Peace is Every Step: The Path of Mindfulness in Everyday Life by Thich Nhat Hahn. Foreword by H.H. the Dalai Lama. (paperback $12.95)


Grace Note
Meditate on the trinity of what is true, good and beautiful in your life. You will experience a transcendent consciousness.