Dear Friend
Our 30th anniversary celebrations were all so wonderful. Our romantic time in Paris was particularly magical. We arrived to brilliant sunshine that kept us company our entire visit, making our terrace garden enchanting. I hope your month of May was a happy one and that you are looking forward to June's blessings of summer in full swing.
Peter and I spent Memorial Day weekend in New Haven at his 60th Yale reunion. We enjoyed seeing friends from all over, including Europe. Peter was asked to give the invocation at the Class Dinner and I feel it was the most meaningful talk he's ever given. An invocation is an appeal to a higher power for assistance. After asking for blessings to loved ones, gratitude for our survival, appreciation for 60 years of membership in the Class of 1944, Peter spoke of the exodus – off to the wars in the Pacific and the Atlantic. His class was separated with a silent understanding that they would someday return to finish their education and try to make a contribution to their county in peacetime service as well. "In this appeal," he said, "to our higher power at this 60th reunion we can now look forward to future times together, with new challenges. For age can be viewed as opportunity, no less than youth itself, though in another dress, as Longfellow mused … 'And as the evening twilight fades away, the sky is filled with stars invisible by day.' To each of you, may you continue to enjoy wonderful years of happiness. From great friendships come great things. Survivors survive. Bless you all."
This reunion was especially poignant because so many freinds died since the last reunion five years ago. We attended a poignant memorial service honoring each classmate by name. Certainly all those survivors felt the preciousness of their own lives, the great blessing of their health and well being.
I'm reminded of something the author Paul Bowles wrote in The Sheltering Sky: "…because we don't know [when we will die] we get to think of life as an inexhaustible well. Yet everything happens only a certain number of times, and a very small number, really. How many times will you remember a certain afternoon of your childhood, some afternoon that's so deeply a part of your being that you can't even conceive of your life without it … How many more times will you watch the full moon rise? Perhaps twenty. And yet it all seems limitless." Being appreciative for the great gift of being alive creates meaningful, memorable moments to savor, cherish and expand. In The Will to Believe William James teaches us to "be the faithful fighter of the hour."
During the reunion weekend, we attended some exciting classes by brilliant Yale professors. One I particularly enjoyed was about our human common sense dualism where we intuitively sense the presence of a soul as being separate from the physical brain and have had this concept since we were babies. Professor Paul Bloom concluded that even religions and individuals who profess to believe in unity and integration, in reality believe in their hearts that the body and soul are two separate entities. Utterly fascinating. Scientists need proof. I agree to disagree.
I'm reading a wonderful new book, Mind Wide Open by Steven Johnson, about the brain and the neuroscience of everyday life. What this book has done for me is to make me vividly aware of my levels of concentration.
This month, many families and friends may be attending their child's graduation or wedding. Some of you will be attending your high school or college reunions. June is also a month of family reunions. All these are opportunities for us to pause, and inwardly reflect on how much we love each other, how proud we are of our loved one's accomplishments, how deeply connected our lives are.
As I continue to write Time Alive, I am struck by how sacred our time on this planet truly is and how fragile the threads are that keep us safe and well. Some of you have serious health challenges. Trust me that I continue to pray for you each day and I hold you in my heart.
I'm humbled by the generosity of spirit from reading emails and letters from so many of you. While I cannot answer each one, I am enriched by the great outpouring of affection and am forever grateful. From time to time I'll share portions of some of these kind and sensitive messages to me. Following is one from Bobbie in Spokane, Washington:
"Dear Alexandra,
You called me this past February and that was quite a surprise, and you must know how much you uplifted my spirits while I was recuperating from cancer surgery. My admiration for you to take the time is priceless. Your works give me hope and love knowing your spirit is going out to others with your wisdom. How wonderful that you will be going to Washington, DC, in October. You have a fan in me and I am spreading your words and encouraging my many friends to read your books and have been giving them as gifts also. Thank you for you! Thank you."
If you are planning to come to my weekend workshop on all aspects of beauty over this Labor Day weekend at the Omega Institute, please sign up soon. The Calendar section of the Website has details about this wonderful event.
If you live near Washington, DC, please try to come to my talk at the National Book Festival on Saturday, October 9th. The time will be posted as soon as we know. This will be my first talk about Things I Want My Daughters to Know and your presence will be inspiring. Bring friends and family. It promises to be a thrilling event. (See Calendar for details.)
Happy June! Live each day with great meaning, focus and purpose. Thank you for letting me know that my writing and my philosophy makes a difference in your life.


We still have a number of different back-listed books for sale in hardcover and paperback. It's been fun to hear from people who have been able to complete their collection.
Stonington, Connecticut
Celebration party given by Jim Hicks aboard his boat "Kim" at Skipper's Dock in Stonington Harbor on June 20th. What a glorious time!
Antiques in Alexandria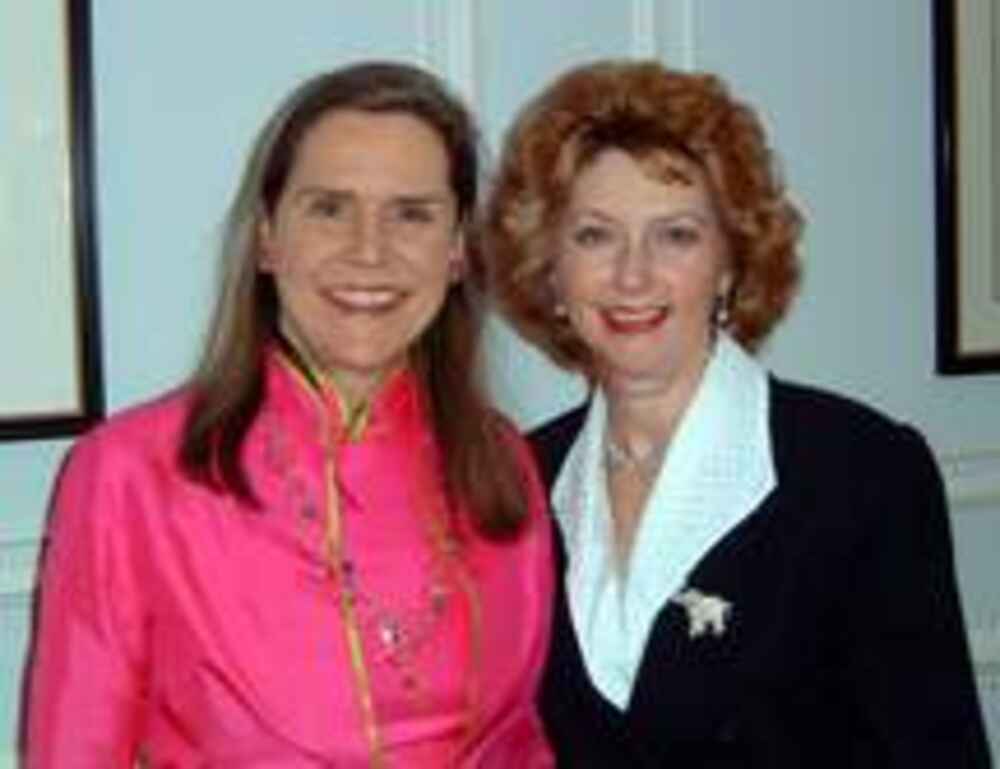 Alexandra and Roberta Stevens!
Alexandria Virginia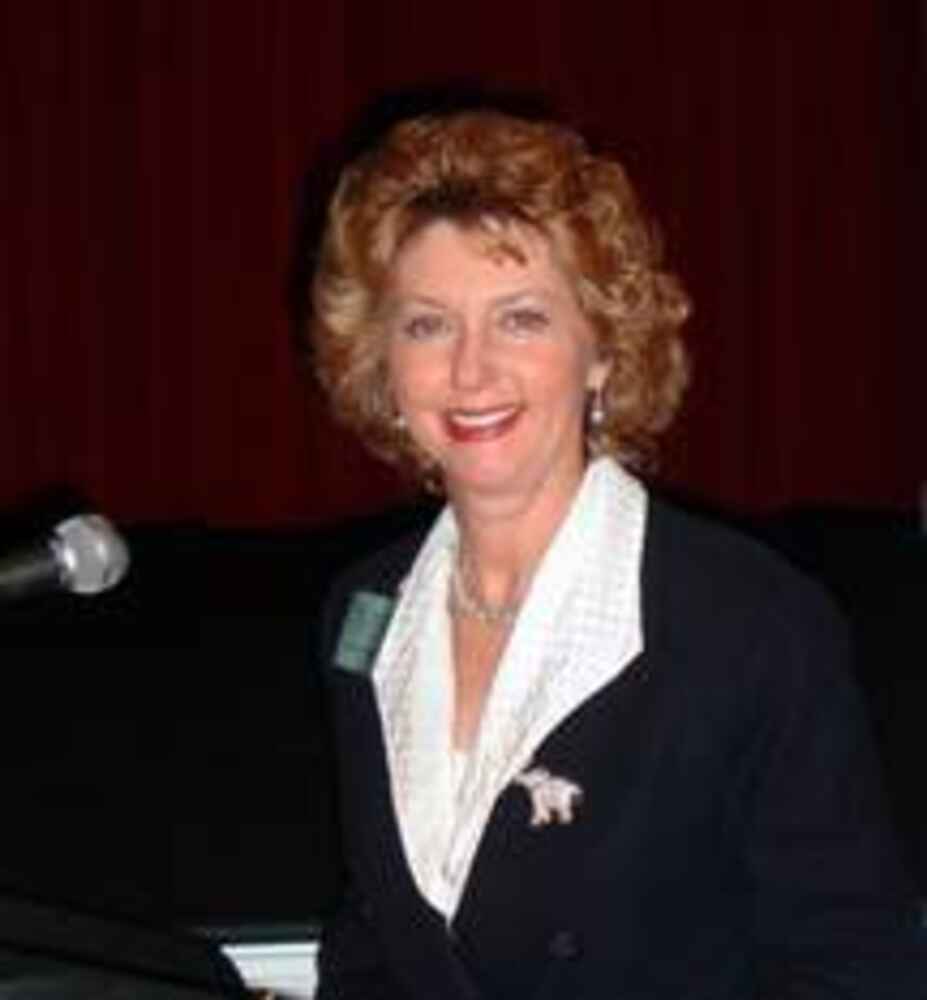 Roberta Stevens at the Antiques in Alexandria event.
Alexandra in Alexandria!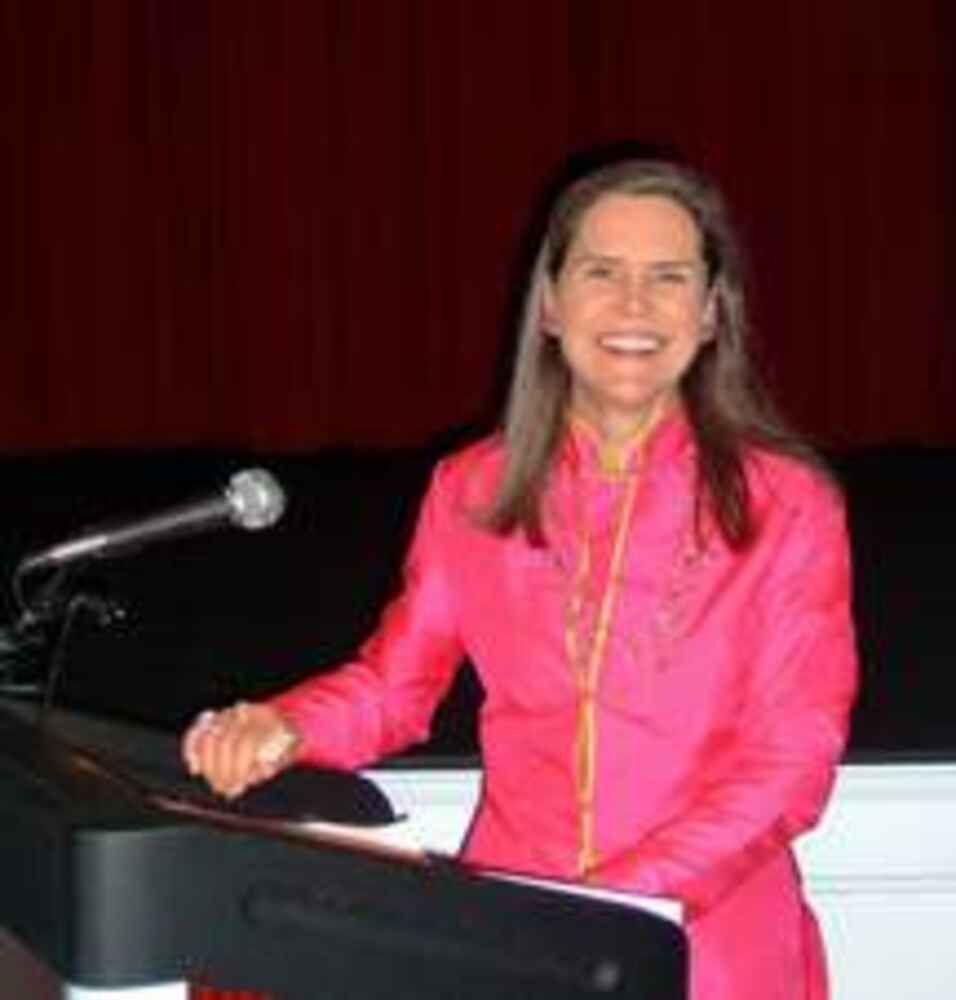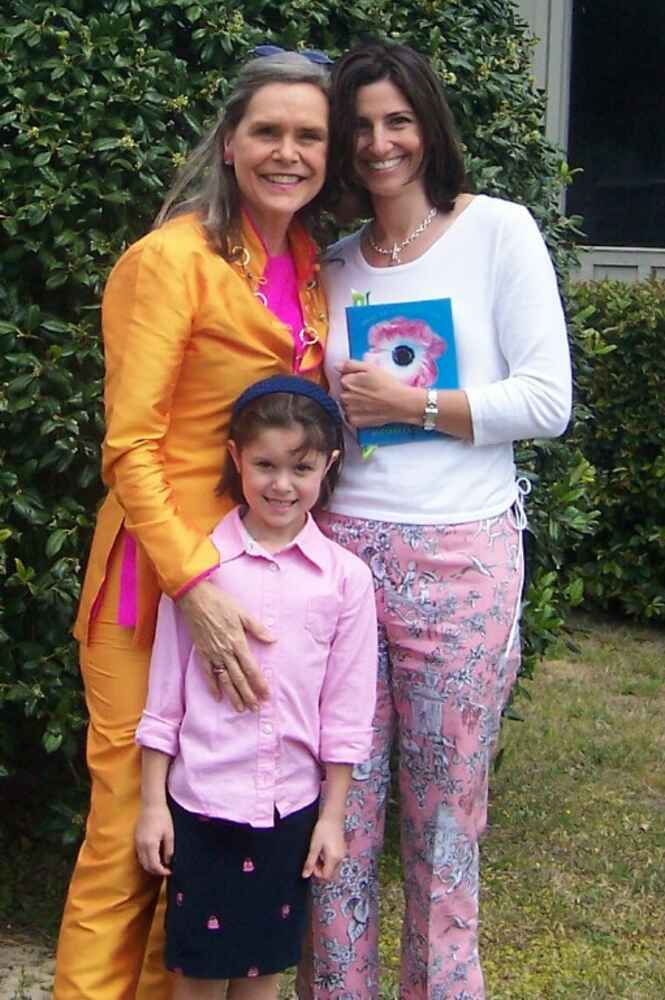 Alexandra, Chloe Belangia and Maribeth Burns at the booksigning in Augusta Georgia
Mrs. Brown's Table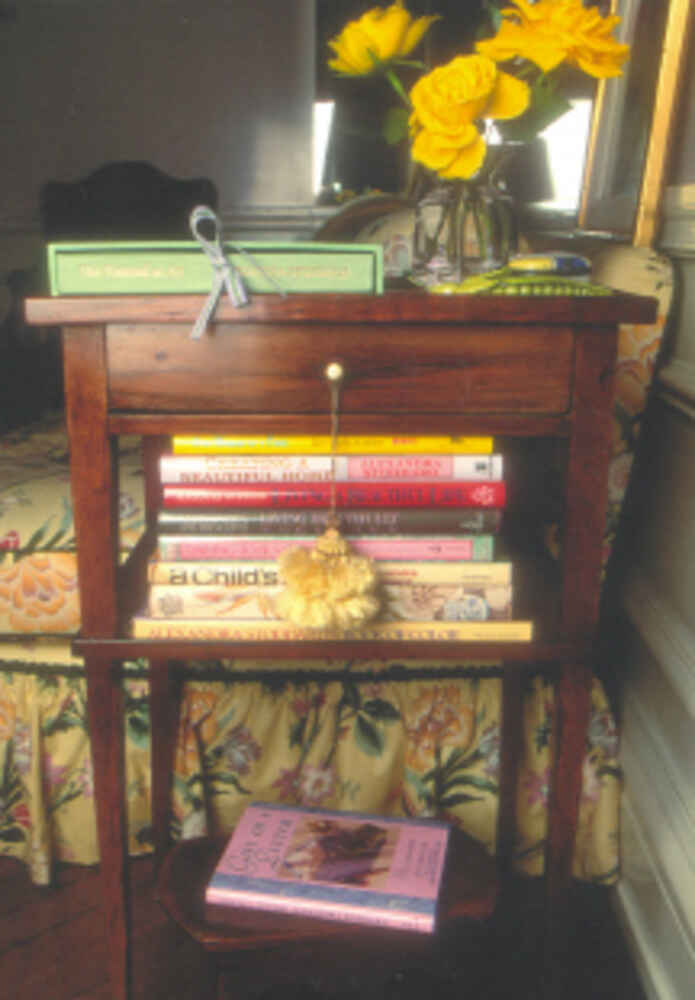 Good News! Levenger has brought the Mrs. Brown table back. Call toll free (800) 544-0880 to get their gorgeous complimentary spring catalogue. Turn to page 43! Choose dark or natural cherry finish.
Grace Note
Write a letter to someone you dearly love and tell that precious person what a difference their life makes to your happiness.