Dear Friend
I'm glad April showers bring May flowers because we have all had a fair share of rain in the northeast this spring. We went to our cottage for a few days to discover purple crocus and yellow daffodils in our tiny back yard.
We've spent lots of time with the grandchildren during the past month. Our big event was all going off to St. George Island for a 30th wedding celebration dreamed up and planned by Alexandra and Brooke. Seeing Nicholas and Anna discover the ocean on sugar white sand is a memory I will hold dear forever.
I received extraordinarily good news a few weeks ago that brings me great happiness and satisfaction: I have been nominated with the honor to participate as an author in the 2004 National Book Festival sponsored by the Library of Congress and hosted by Laura Bush, the First Lady. This exciting event is being held Saturday, October 9th and takes place on the National Mall in Washington, DC. I will be at the "Home & Family Pavilion" and will speak about my new book, Things I Want My Daughters to Know: A Small Book about the Big Issues in Life as the designated lifestyle expert. After my talk I will sign copies. This is a very big break for me. I feel my new book will be widely read and this intuitive knowing brings me enormous pleasure as I look forward with eager anticipation to participate in this thrilling country-wide Book Fair. Please plan to come! I will welcome you with open arms. This is an all-day, one-day event. Plan to come and bring friends and go to hear other speakers. I will let you know what time I will speak as soon as the schedule is complete.
I have been invited to attend a small black-tie reception hosted by the First Lady on the preceding evening of October 8th in the Coolidge Room at the Library of Congress. Peter and I have been invited to a breakfast in the East Room of the White House, also hosted by Laura Bush, the National Book Festival's leader and promoter of reading books.
The 2004 National Book Festival will be the start of my own national book tour and media campaign. My publisher, HarperCollins, is enthusiastically behind my book. They are sending me on a tour to Dallas, Atlanta, Chicago, New York, New Jersey and Connecticut, as well as arranging for a national radio satellite tour. As requests come for me to speak at author events, I will be sent by HarperCollins. I'm going to Aurora, Illinois in September.
All this energy and excitement is thrilling. I'd be honored to come speak at a fundraiser for your favorite local charity because we plan to go to as many cities as possible to spread the word. It is so wonderful to have a new book coming out this fall. I feel I'm giving birth to a profound, practical message that will benefit people of all ages.
May is the official month of our 30th wedding anniversary. We've decided to keep up the tradition and go to Paris and celebrate our blessings at one of the restaurants where we went on our honeymoon. Before we leave we hope to see our lilac trees in bloom.
I send you great happiness this coming month and always. We are all so richly blessed in our lives. Thank you for your continued support and love. I feel sustained by my loyal readers and friends as I continue on my quest toward greater understanding and unconditional love.


Book Sale
Feeling at Home in hard cover – contains pictures of our New York apartment: $28 plus shipping.
Open Your Eyes in hardcover – contains pictures of our Stonington Village cottage: $28 plus shipping.
Augusta, Georgia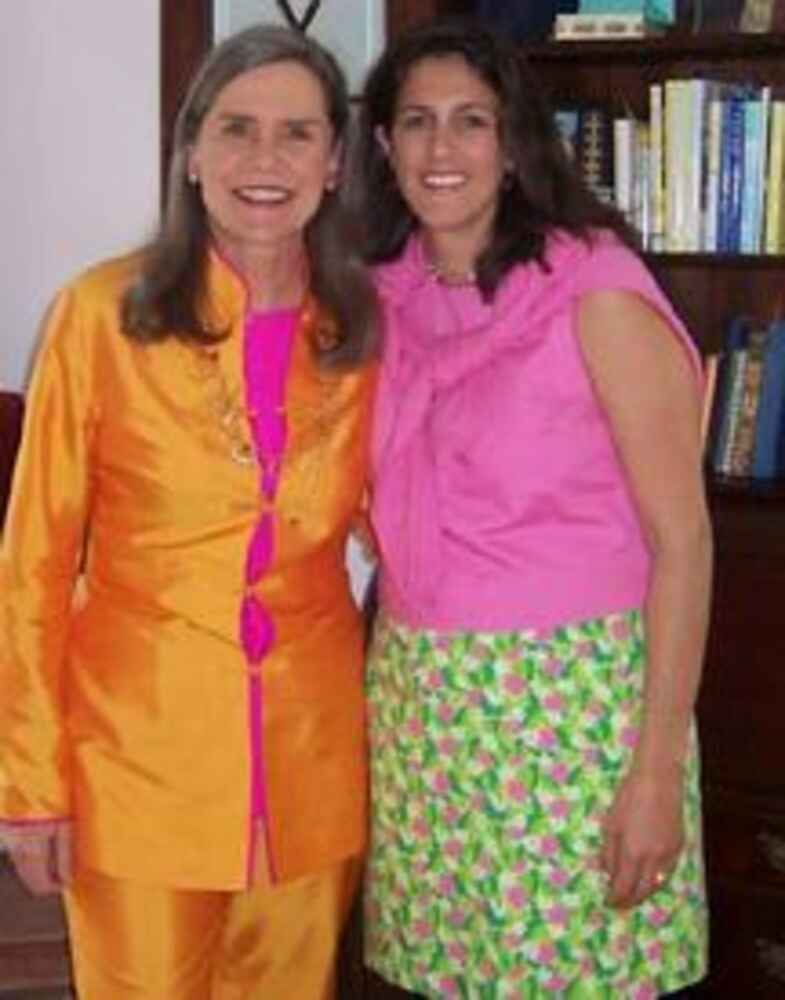 Alexandra and Grace Belangia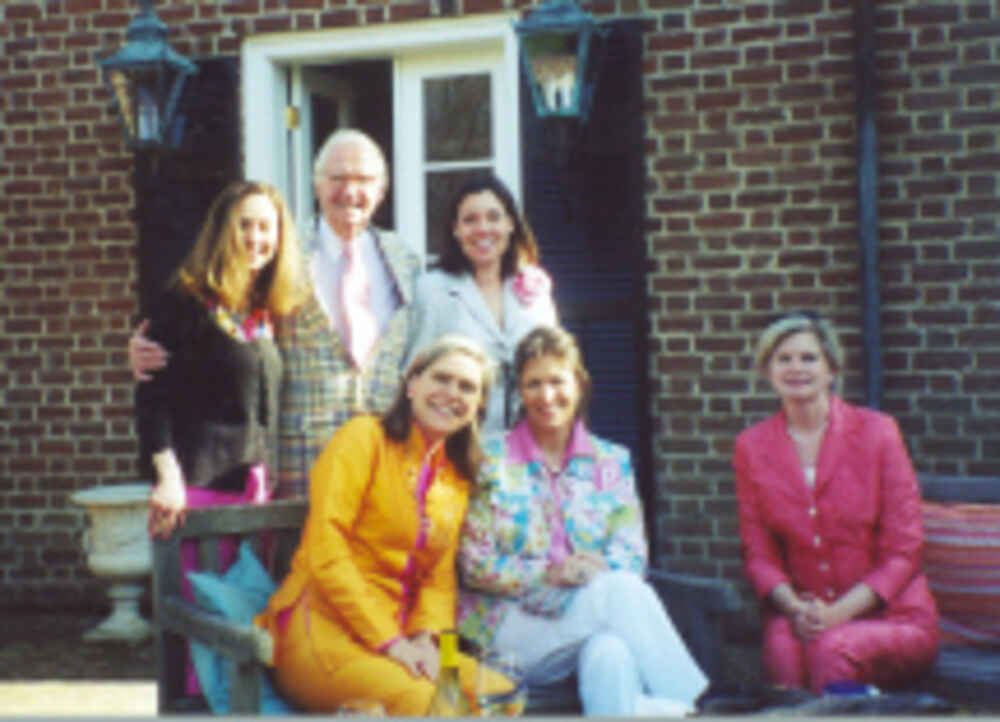 Relaxing after the Children's Hospital Fundraiser with Melanie Dunn, Peter, Lucie Patton (hostess) and friends.
Old Salem, North Carolina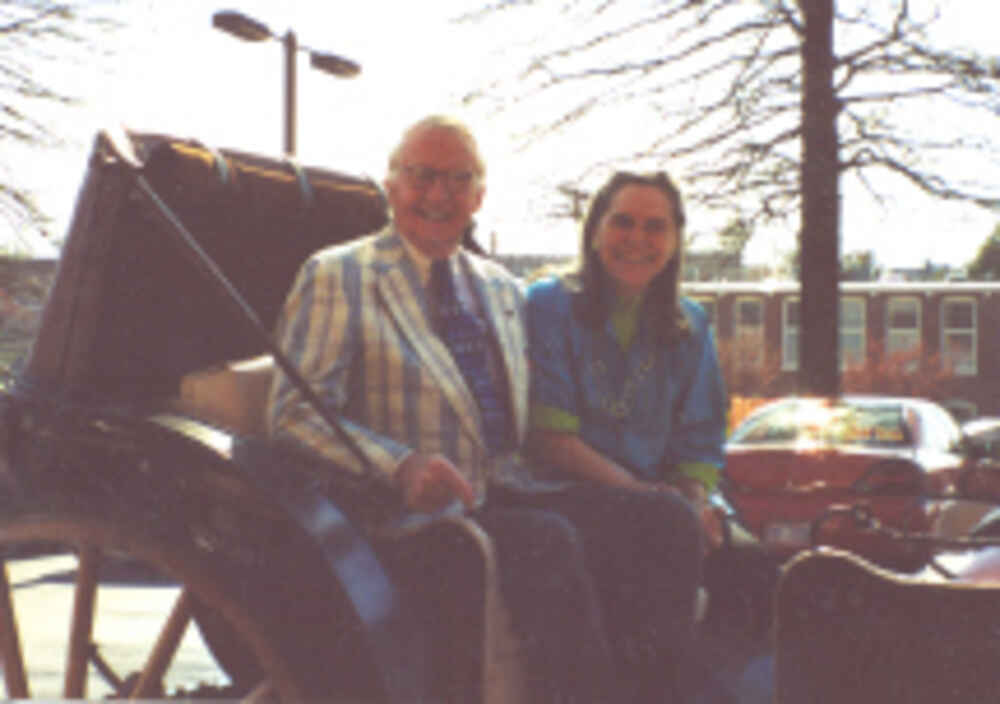 Carriage ride through the old village before lecture.
Augusta in March 2004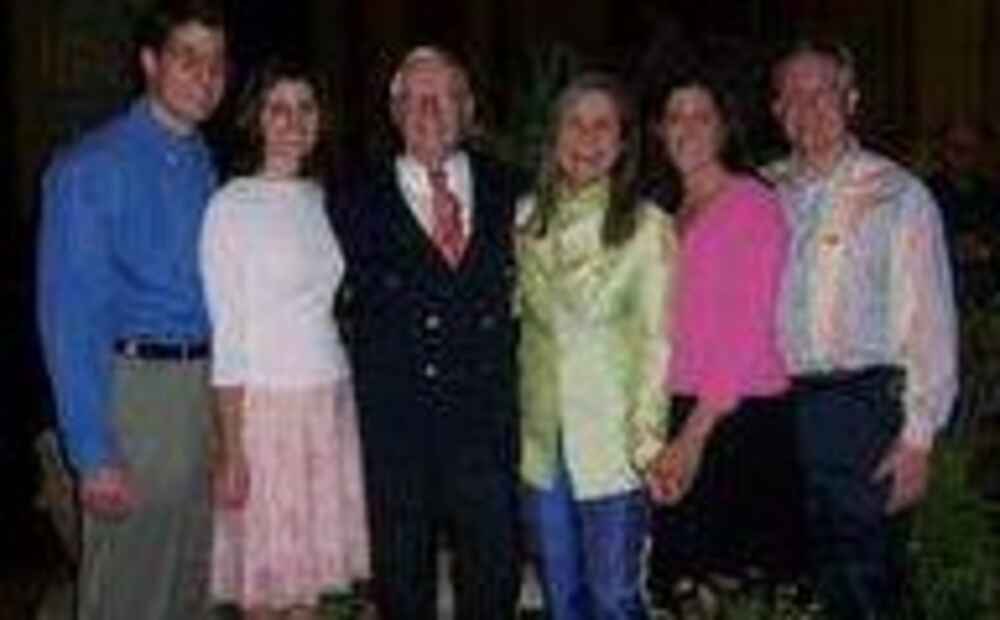 Scott Burns & Maribeth Burns, Peter & Alexandra, Grace & Woody Belangia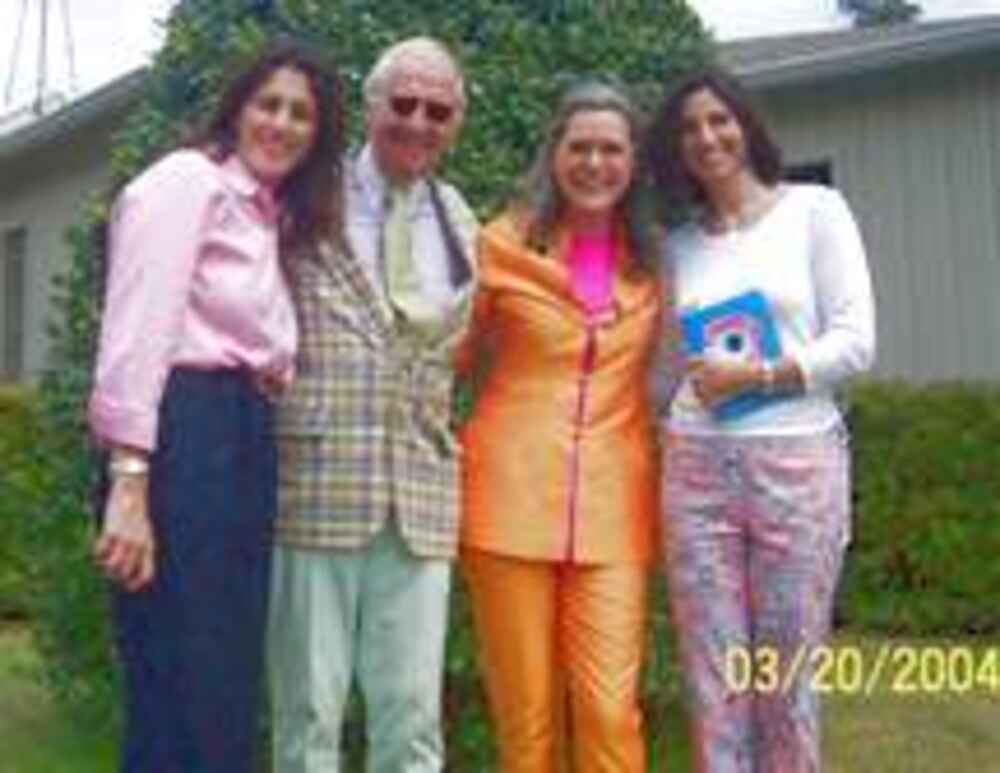 Peter and Alexandra with Grace Belangia and Maribeth Burns at booksigning in Augusta in March.

Weekend with Alexandra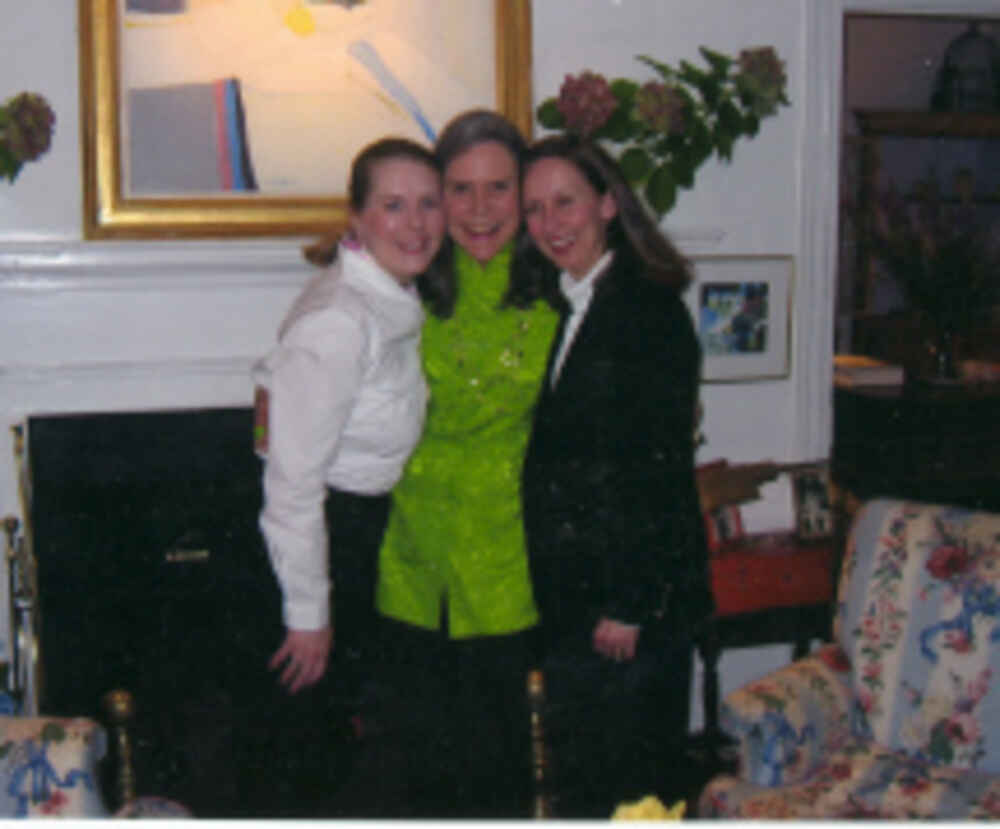 Alexandra with Jill Hartman and Melanie Dunn at the cottage.
Mrs. Brown's Table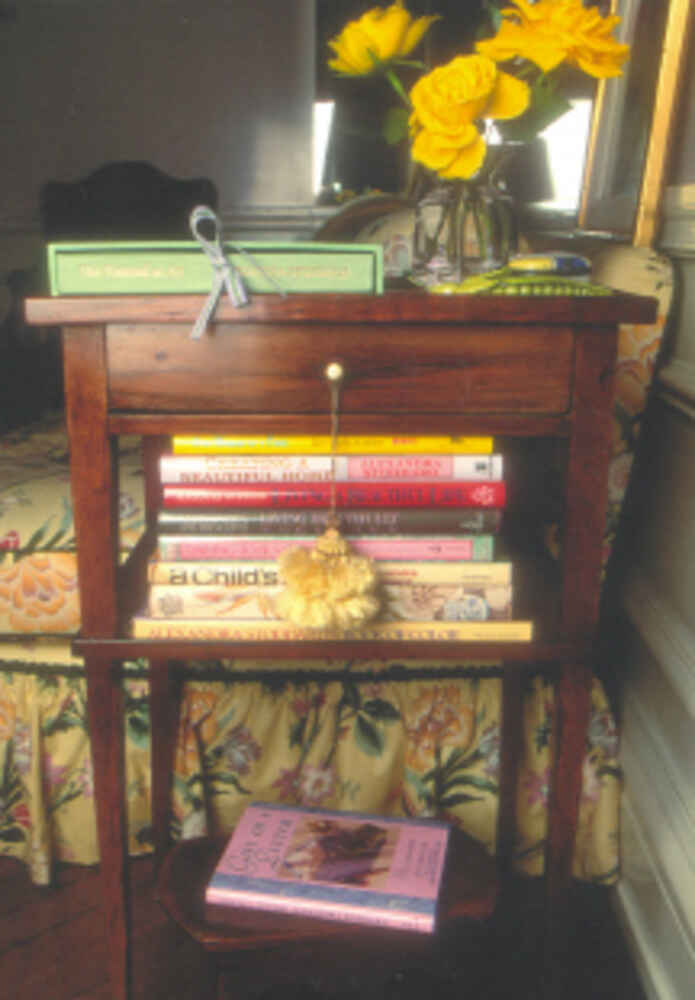 Good News! Levenger has brought the Mrs. Brown table back. Call toll free (800) 544-0880 to get their gorgeous complimentary spring catalogue. Turn to page 43! Choose dark or natural cherry finish.
Grace Note
Continue to believe in your usefulness to others. The greater your positive energy, the more lives you can uplift and transform.