Dear Friend

Cheers to a vitally happy New Year! I have such a good feeling about the gift of this new year, 2005. I love beginnings, having a fresh start. I hope you are excited about all the possibilities for the unfolding of these next twelve exciting months.
A friend and I were talking on the telephone recently and Susan passed on a bit of her wisdom: She's learned not to expect anything from others and she said she's never disappointed. We have an expression, "Have a low E (expectation) and you'll end up with a high S (satisfaction).
At a funeral in Pittsburgh last month, an acquaintance and I discussed one of my essays in Things I Want My Daughters to Know, "Be grateful but don't expect gratitude." Peggy is disappointed her grandchildren don't remember her birthday. After all, she remembers theirs. I expect a great amount from myself. I want to use my time in productive, useful, pleasant ways. I've learned to let others be. Whenever we begin to judge them, to feel they should be doing things for us, we are putting pressure on them, causing our own disappointment. I would far rather have someone love me than to feel obligated to do certain things out of a rigid sense of duty. When we let go of expectations and attachments, we're free. What a wonderful feeling to just be. To be grateful for all the amazing, bright, funny, caring people in our life brings continuous joy.
When we are truly grateful, the feeling is complete. We don't need anything more. The happiness is in the activity of being grateful. Whenever we are not pure in our emotional intelligence, the clarity becomes dulled.
Love is not demanding. When people do things for us out of a sense of obligation, or are forced by their parents, the heart isn't opened wide. We are always doing the right thing when our love is pure. His Holiness the Dalai Lama teaches us to give up our attachments to results because he believes this causes suffering.
As we begin this brilliant new year, I want to focus on how grateful I am for every blessing in my life. You, my friend, my reader, are enormously meaningful to me. Without you I would not be a writer. Without you my life would not be as rich, as full, as deep or as meaningful. Thank you for letting me know I am making a difference in your life. Thank you for showing up at my talks and book tours. You can't imagine the joy Peter and I feel when we see our friends. I smile as I remember the exciting time Peter and I had on our book tour. We've been in so many airports we laughingly tease each other as we leave an airport, "Are you getting airport withdrawals?" I remember doing some holiday shopping at an airport in Denver, Colorado years ago because I knew the various shops so well!
In the spirit of gratitude, I'd like to share with you some letters and notes I've received in the past few months. Thank you for encouraging me to keep writing. I promise I'll keep writing.
Time Alive: Celebrate Your Life Every Day is at the publishers. I'm working now on Friends. I'll give you news about our exotic Hong Kong trip next month. Things I Want My Daughters to Know is now in a fifth printing. Thank you all for making my newest book your holiday gift and selecting it for your Book Club.
We're looking forward to the Happiness Weekend at the Inn at Stonington. Please consider joining us. The energy for this experience is over-the-top. We had a Happiness Weekend at this same time last year. There had been a snowstorm and our new friends from Houston helped me shovel the sidewalk! Snow, wind, sleet or rain, we will have hot chocolate, warm fires, and great times together. Do come and experience the mystery and the love.
Great love to you. Let your New Year's resolutions be to continue on your quest to greater truth, beauty, light, love and happiness. Begin today.


P.S.: Please do come to the Alexandra Stoddard Happiness Weekend at the Inn at Stonington on January 28th, 29th, and 30th, 2005. Peter and I will welcome you with outstretched arms. We are looking forward to a weekend of great joy, celebration and community. (Please visit the Calendar section of the Website for more details about this event.)
Book of the Month
Surprise!
Things I Want My Daughters to Know
: If you'd like me to personalize copies for holiday gifts, there is a wonderful little shop in New York, The Lenox Hill Bookstore, on Lexington Avenue and 73rd Street, that has plenty of copies of my book. I go there often to autograph and personalize copies to send out-of-town. Their telephone number is (212)472-7170; ask for Jeannine and she will assist you.
Sweet Letters to Alexandra
Dear Alexandra,
I just wanted to take this opportunity to thank you for being such a huge influence in my life, especially with all the changes I've gone through the last couple of years. I've gone from being a 33 year old, single (never been married, no children)career woman in real estate, living in the city, to a 35 year old, married, new mom of a 6-month baby Brooke, stepmom of a 7 year old and a 12 year old, stay-at-home mom living in the country! Through it all I've remained peaceful, in touch with my soul, and not losing my true identity because of your wonderful books. I have most all of them. You'll never know how much you've done for me.
(from Natasha in California)
Dear Peter and Alexandra:
November is the month of Thanksgiving and here I am back in Idaho so thankful and grateful for at long last, having been given the opportunity to personally meet both of you and to participate in the "Gift of Adoption" benefit.
Alexandra, since reading your first book some thirty years ago, I have clipped your magazine articles, watched your television appearances, visited your website and collected, read, and re-read each of your books. Your words have added color to my life, inspired me to find joy in each day and reinforced my spiritual quest. Your positive energy and loving spirit continue to uplift me.To those of us who joined you for lunch, you gave the great gift of your time and presence, and I thank you for that experience. Your new book is filled with so much wisdom and sage advice! I have just ordered several more copies as gifts for my young friends.
Peter, your charm and lambent wit were pure delight. Thank you for recommending the Portland Grill for dinner. We hope that you enjoyed the evening there as much as we did.
I wish you a Happy Thanksgiving, continued good health, happiness and all success as you travel together on your book tour and "living in love."
(from Barbara in Idaho)
The Inn at Stonington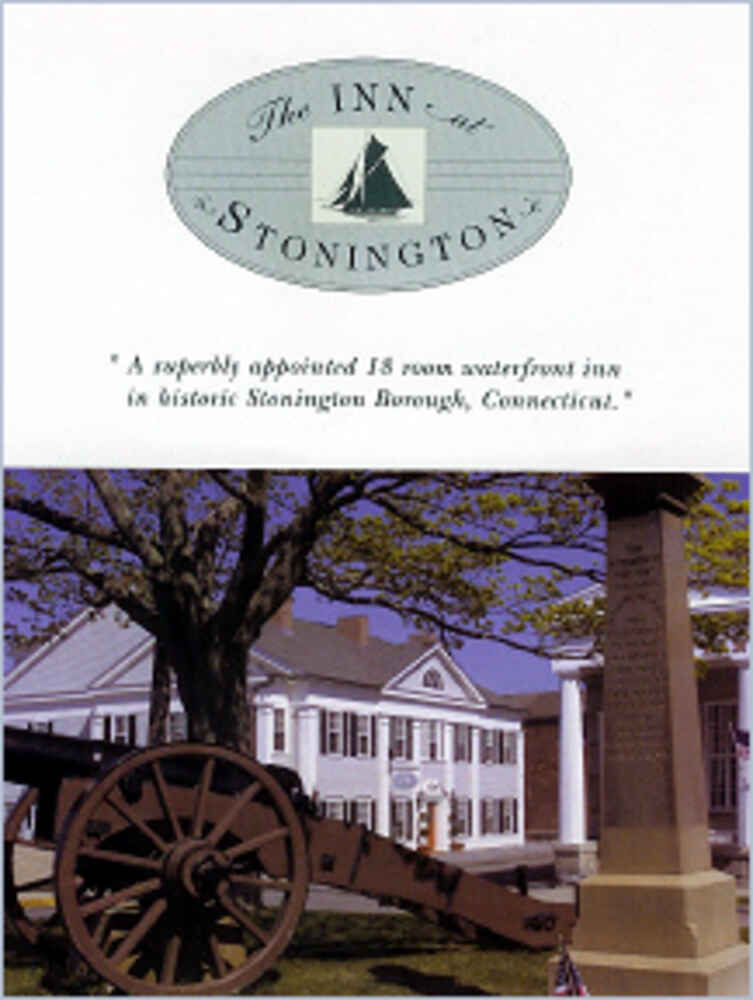 Don't miss the next Happiness Weekend with Alexandra, January 28th, 29th and 30th, 2005!
Naples, Florida November 2004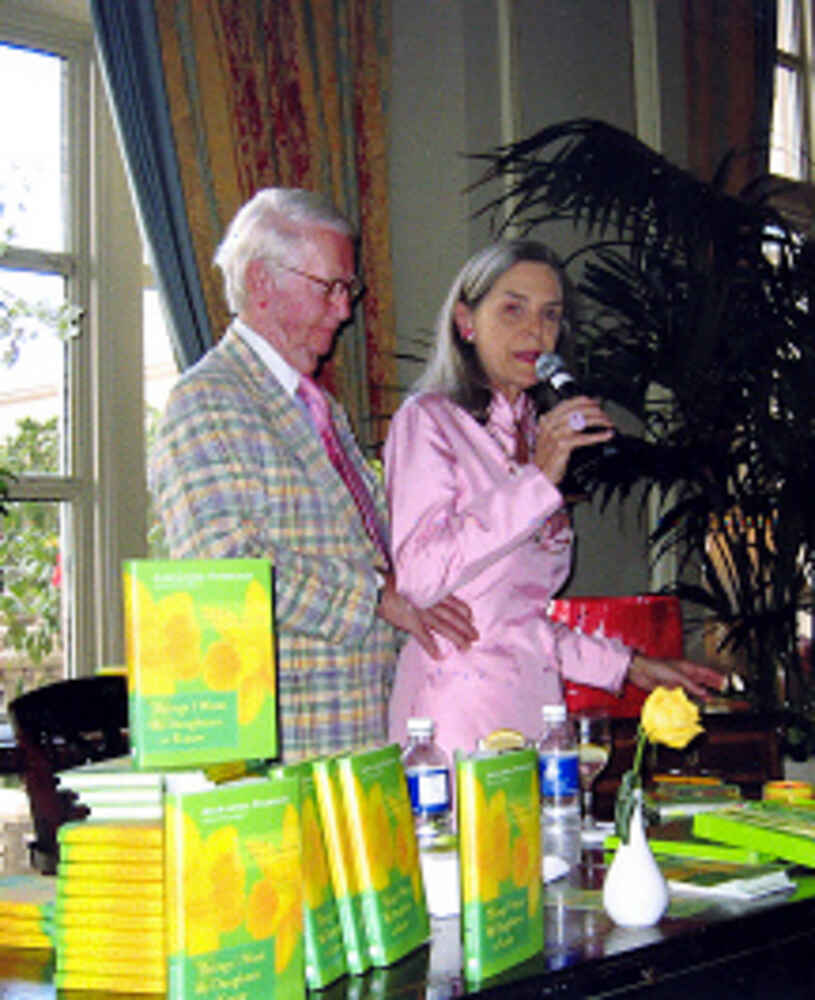 Alexandra introduces Things I Want My Daughters to Know with Peter at the Ritz-Carlton
Alexandra and her Roses!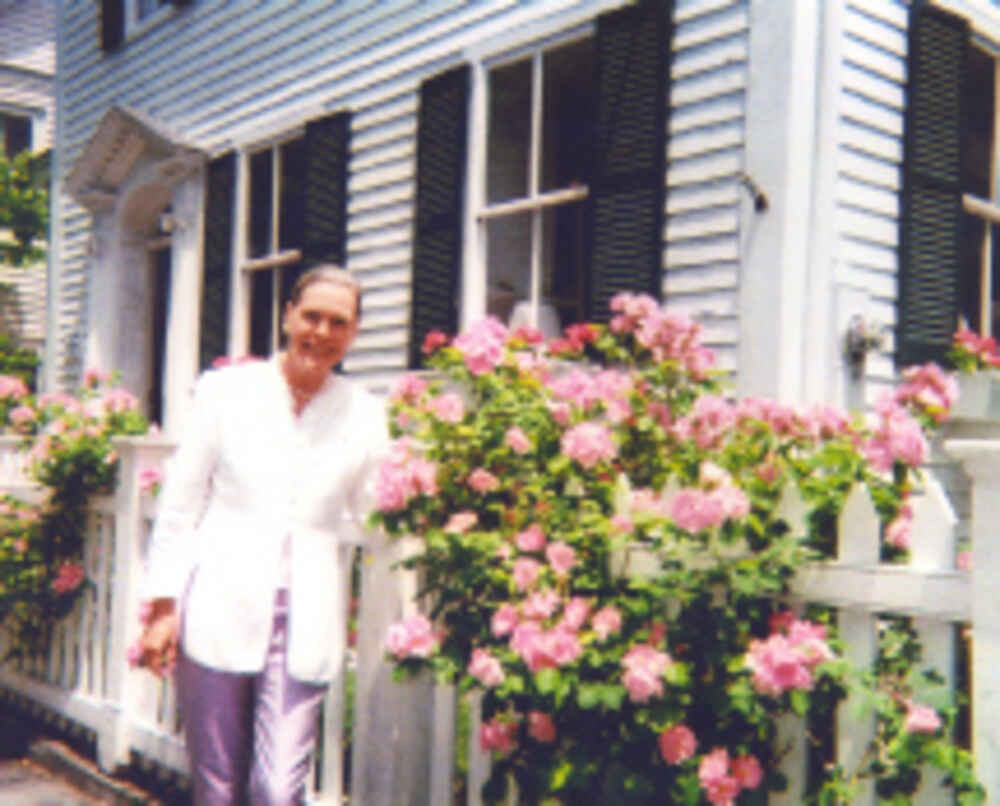 Mrs. Brown's Table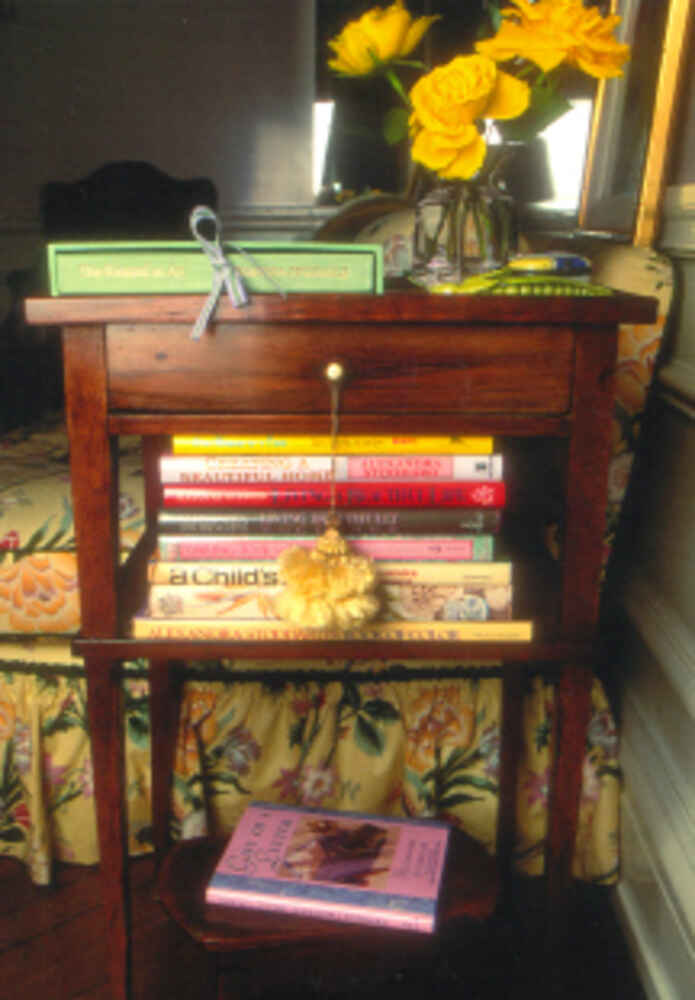 Good News! Levenger has brought the Mrs. Brown table back. Call toll free (800) 544-0880 to get their gorgeous complimentary spring catalogue. Turn to page 43! Choose dark or natural cherry finish.
Grace Note
Dwell on all those people in your life that have helped you to become who you are. Know that you are helping others in powerful ways as well.