Dear Friend
The 6th Annual National Book Festival was the thrill of my life. One hundred thousand people came to celebrate the joys of books. The black-tie gala at the Thomas Jefferson building at the Library of Congress, hosted by the First Lady Laura Bush, was splendid. I met many of the 53 authors attending.
Laura Bush came on stage at the beginning of the program wearing a green and purple iridescent silk taffeta evening dress with ruffles that shimmered in the bright lights. She had to ask those in attendance to sit down because we wouldn't stop clapping in honor and praise for this great first lady of literacy.
Dreams come true and I believe in miracles … I was seated at Table Number One. As the President and Laura Bush descended the stairs to great pomp and circumstance, Laura moved toward me, hugged me, we kissed on both cheeks, and she thanked me for coming and looked forward to seeing me at breakfast.
The first time I was invited to speak at the National Book Festival with my book Things I Want My Daughters to Know, Laura Bush was called out of town to be with the President during an election year when he was to take part in a debate. Her presence this year was electrifying. Repeatedly she thanked the authors for making this event possible. She is grace.
The nicely engraved invitation from Laura Bush to come for breakfast at The White House made my heart skip a beat. In glorious calligraphy the envelope was addressed to Alexandra Stoddard & Guest ... Alas, Peter was not invited to the Gala Friday evening. The 400 people in attendance were people from The White House, the Library of Congress, sponsors and really distinguished guests! Wow. There we were at The White House early the next morning to mingle among the authors, room by room. We were told we could enjoy our breakfast in any room. Maybe there's a book for me to write, "Breakfast at The White House."
The authors were photographed with Laura in front of The White House. I stood next to Sesame Street's Elmo, who, it turned out, introduced Laura at the program minutes later. A Persian poet and scholar and I spoke of Rumi, the 13th century poet and mystic. In three minutes I learned how well read Rumi was and how wonderful that we are all reading him eight centuries later. I'd already planned to read Zero Circle in my talk, his poem that makes my hair stand on end – about Grace, quoted from Time Alive: Celebrate Your Life Every Day.
Before I knew what happened to me, I felt deeply inspired, grateful I'm an author, privileged to be included in this amazingly brilliant group of best-selling writers, including Bob Woodward. There I was in the Home & Family Pavilion and Mr. Woodward was in the History Pavilion. On the lawn of the National Mall, side by side, all of the authors autographed books for enthusiastic crowds in the brilliant September sunshine.
The huge white tent was packed. People were standing all around. The Health and Travel editor of the Washington Post introduced me. I don't think I have ever had a happier literary moment than asking everyone to put their hands together to praise Laura Bush for bringing us together. It is safe to say that everyone loves this great lady.
For all my friends and fans who came to celebrate with me I am deeply touched. Lori and Ryan, bless you for bringing your four children all the way from Fairfield, Connecticut to be present. Love to Madeline, Claire, Emma and Brooks, my youngest readers!
I'm still on this amazing high, this inspired feeling that increases as I think, study and write.
Peter and I had a magical visit with the grands – Nicolas and Anna turned five. We brought them lots of "nini's" from the book fair – posters, tote bags and games. I'm afraid their little "nini's" were among their favorite presents. The posters were brought to their teachers. "Big Mommy spoke at the National Book Festival." Another wow!
October was the 143rd Annual Riot Relief Luncheon where Police Commissioner Raymond W. Kelly gave a great talk about his leadership in New York and of international anti-terrorism. He also presented Peter (President of the Trustees of the Riot Relief Fund for 35 years and Trustee for fifty years) with a handsome plaque thanking him for his commitment to public safety. Dear Doug and Carolyn Bell, great friends and generous contributors of this fund, flew up from San Antonio and donated money to start a chair in Peter's name, supporting the Riot Relief Fund Police and Firefighters and their families.
We had a wonderful visit to Milwaukee, where I spoke at a fundraiser for a private high school, "University School of Milwaukee." We were taken care of by friends Amy and John Hopkins. Good fortune to have my publishers send me back to Milwaukee in January '07 when my new book You Are Your Choices is out.
Brook and her husband Anthony invited us to a glorious weekend visit to their new old house in Old Chatham, New York. The foliage and weather were perfect. We drove around in sublime sunshine on country back roads, savoring the vistas. Their house is so adorable. They both have extraordinary style. Brooke cooked brunch in their sunny kitchen-dining room. We lingered over coffee before going to Lenox, Massachusetts to visit Edith Wharton's house, the "Mount."
I was on a question and answer panel at the New York Junior League after viewing designer's apartments on a house tour. I'm continuously amazed at how much thought and care goes into the interior design of where and how we live. This was a stimulating, happy event, reminding me how much I still love to design, how much we care about beauty, light and color.
October was quite a month! The Book That Changed My Life by Roxanne J. Coady & Joy Johannessen was published. I contributed an essay about Letters to a Young Poet by Maria Rilke, introduced to me by a literary mentor, Robert O'Brien, in 1966.
My daughter Alexandra, known as A.B. Stoddard in print and on television, was written up in the Wall Street Journal in a feature as one of "America's Next Top Pundits." There are two pictures of her in the article, one on MSNBC, "Tucker" Breaking News." The article reported, "Many lesser-known pundits are vying for airtime. Here are nine gaining attention." Bravo to A.B. You will see her on all different stations in the weeks and months ahead, including CNN, the two Fox stations, and Chris Mathews.
We ended the month with our 7th Happiness Weekend at the Inn at Stonington. While each weekend has had a certain mysterious magic, this weekend was in the opinion of many, the greatest. Everyone opened up instantly. We spent the entire weekend together with mini-breaks so not to violate the Five-Hour Rule! We almost did Friday night after dinner when we went to a local restaurant to listen to Phil perform. We loved the music and being together among new and old friends. There was a real sense of connection, a common bond, and the entire weekend was a love fest. The time flew by delightfully, all of us intensely aware this was an experience that can never be repeated. Tears, smiles and laughter united.
Speaking of the Five-Hour Rule, [Things I Want My Daughters to Know], this small book just went back to press for a 15th printing. Of all my books, this fell out of me or flowed from me without any struggle or confusion. The clarity of what I wanted my daughters to know shines through. I'm happy for this wide acceptance. China and Taiwan have also published this little book.
Our breaking news: Our 1775 cottage is for sale. Peter and I have made the tough choice to move on, to put our beloved cottage on the market. After 19 plus happy years here we are looking forward to an exciting adventure where we will be more free to travel. New York City is our base and my grandchildren are in Washington, DC, where we go visit them. We are simply trying to make the wisest and best use of our precious time alive together. We will continue to have Happiness Weekends here in Stonington Village, and we, as you will be, will stay at the Inn at Stonington (Telephone 860.535.2000). I will keep you informed. If you know of anyone who wants to live in the sweetest old house on earth, please call Lucia Johnstone in Stonington Village at Prudential, 860.535.2490. Every day we're here is paradise on earth. We treasure every sacred moment as we all face the unknown future.
I've had a serious breakthrough in my writing. I'll share news when I hear from my publisher. My literary agent Carl Brandt is thrilled. I wrote the copy for the Idea Notebook for the January issue of Country Living: Creating a Happy Home. Look for it on newsstands in early December '06.
I turn 65 in November. As a present Peter and I are giving me, we are going off to an island to read, write and celebrate our time alive alone together.
I send you great love, amazing grace and tremendous happiness.
Happy Thanksgiving! Don't forget the Five-Hour Rule! I'm most thankful to you!


You Are Your Choices: 50 Ways to Live the Good Life
Please check my calendar regularly because we're working on my new book's tour for January and February '07. Please sign up for the Happiness Weekend, February 2nd, 3rd, and 4th at the Adams Inn in High Point, North Carolina. The telephone number is (336)882.3267 or you can visit their website at www.jhadamsinn.com.
National Book Festival, Washington DC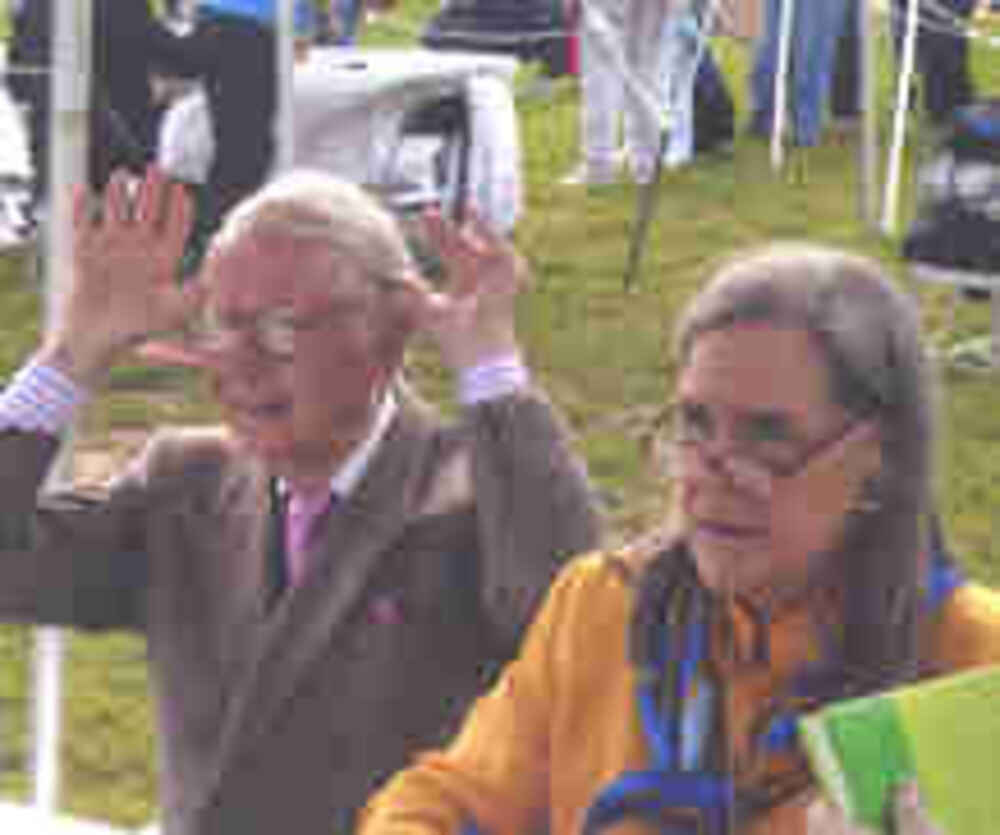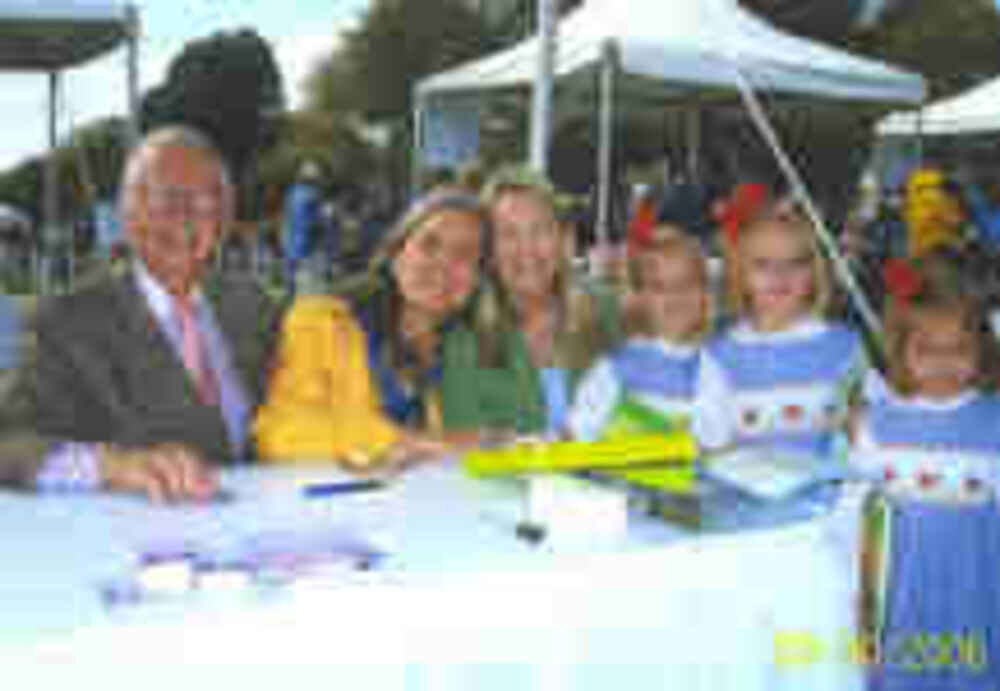 Edith Wharton's house, The Mount, in Lenox, Massachusetts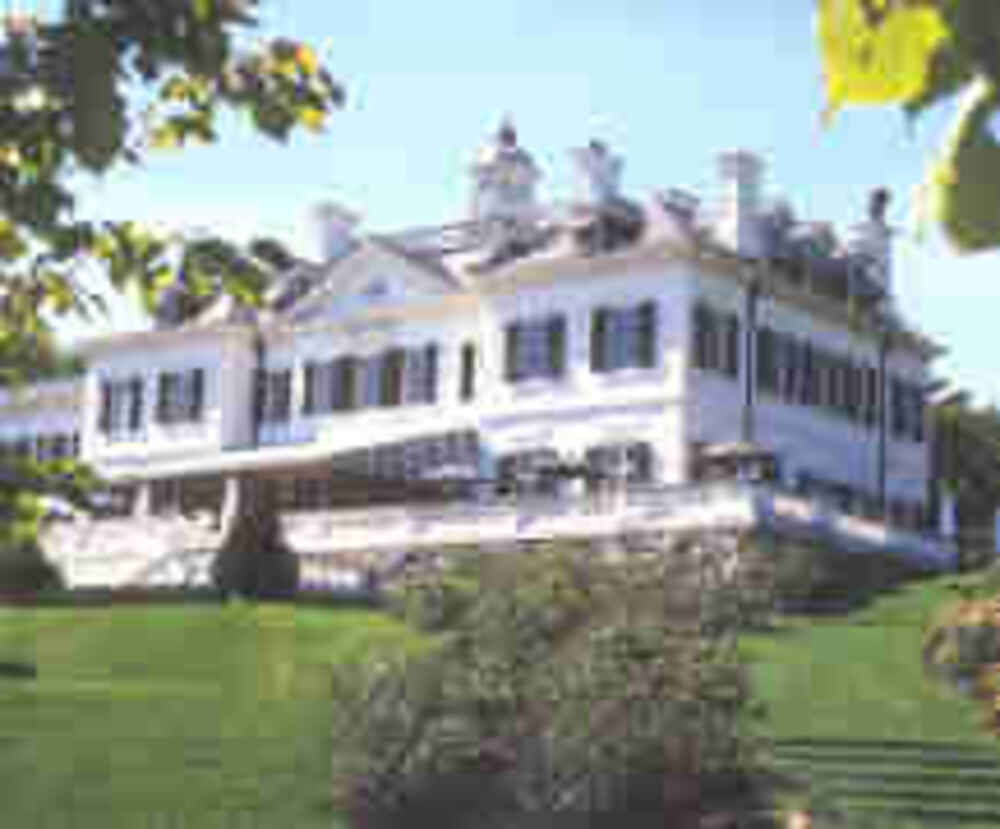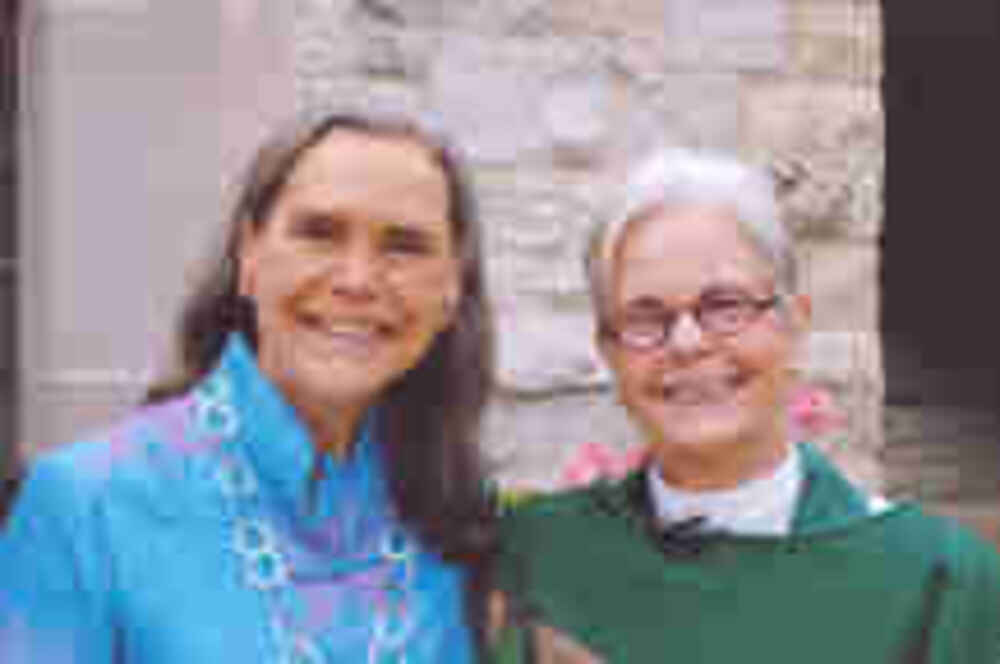 Alexandra and her oldest, best friend Wendy de Foe Lane, an Episcopalian minister in Lake Forest, Illinois.
Skipper's Dock in Stonington Village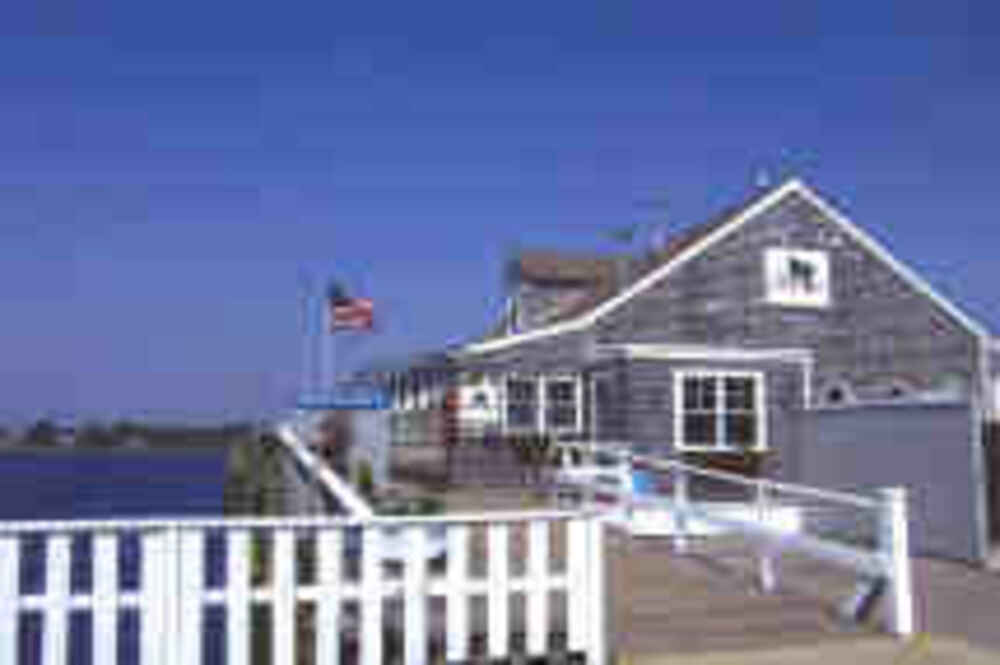 A favorite spot to hang out and watch glorious sunsets. Skiper's Dock is behind the Inn at Stonington.
October Happiness Weekend in Stonington Village, Connecticut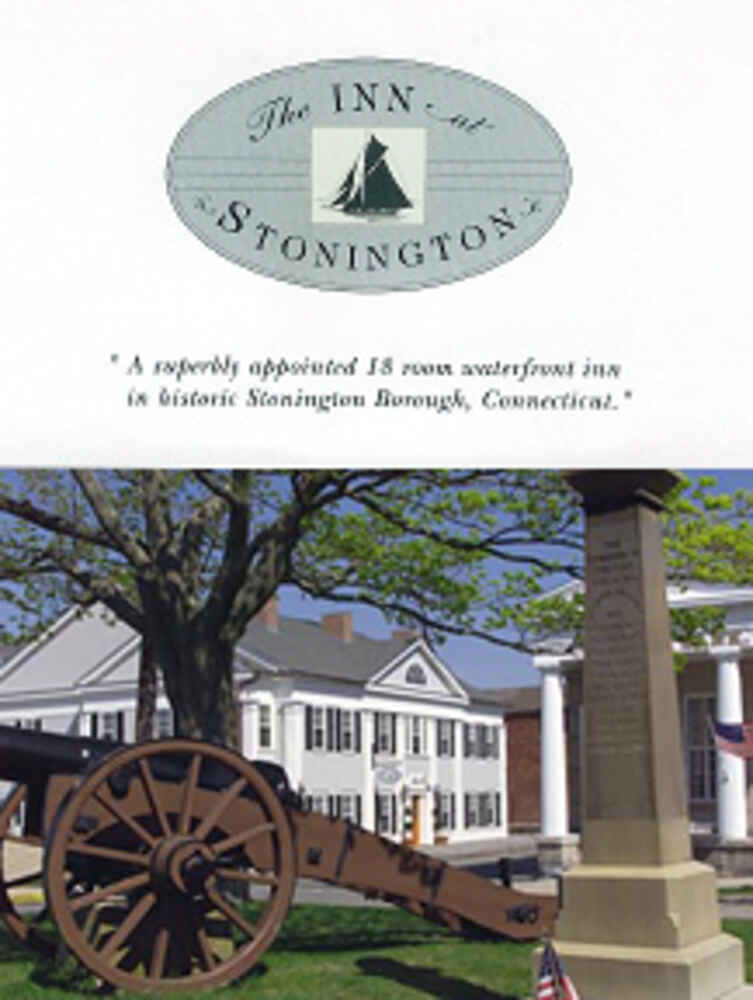 The elegant Inn at Stonington will host another Happiness Weekend with Alexandra on October 27th, 28th, and 29th, 2006. Please call 860.535.2000 to make your fall reservations!
Grace Note
"Nothing lasts forever. Through grace we can let go of what we love the most."
Alexandra Stoddard