Dear Friend

November was a month of great celebration and Thanksgiving. Thanks to family and friends the entire month was a birthday party. I am officially 65 years old, but feel more energetic and excited about life than ever. I am certainly enthusiastic about life – now more than ever. Thank you, too, for your greetings wishing me a happy birthday and happy Thanksgiving. My heart is full of gratitude as I think about generous-spirited souls who reach out in loving ways. You lift me up and remind me about our connectedness, our common interests and values, goals, dreams and loves.
I was touched to receive a copy of the Gazette, a weekly newspaper for the Library of Congress library staff from a new friend who was my escort for the day at the National Book Festival. Writer Erin Allen wrote a column, Home & Family Pavilion Authors Entertain: "Alexandra Stoddard offered food for thought. The interior designer-philosopher dispensed sage advice on contemporary living: 'Follow the Five-Hour-Rule – never be with anyone for more than five hours,' she said, discussing a precious commodity – time. On home decorating: 'Create a sanctuary of your home. Not everyone will like your taste, but do it for yourself.' On the human spirit: 'We have to realize we are at the banquet right now. We need to follow our bliss.' 'We need to laugh more. It makes us happy and feel good,' Stoddard added, calling the audience to join her in a group giggle. Her recent book, Time Alive: Celebrate Your Life Everyday, features more words of wisdom from this vibrant woman, who shone in her bright yellow suit on the sometimes rainy festival day."
Peter and I are off to Barbados for an island holiday in the warm sunshine where we'll look at palm trees, shoot some waves, spend romantic time alone – together, reading and writing. As always, the process of writing a book is a mysterious experience. Even though I don't know what the title is, I seem to be clear about what I want to say. I surprise myself sometimes as the sentences flow over the page. Having this uninterrupted time during such a busy season is a gift we gave each other that will bear fruit and give us what we crave most – time to think.
Country Living magazine's January '07 issue has seven colorful pages dedicated to "Creating A Happy Home." For this article I was asked to write about the eight essential things we need at home to make us happy. This lively magazine should hit the newsstand the second week of December. I'm really pleased the way this piece turned out. Let me know what you think.
December 27, 2006 is the official publication date of You Are Your Choices: 50 Ways to Live the Good Life. I am happy to know that I will hold a copy of my 25th published book in my hands in a matter of days. I am excited and hope you will be when you read my new book. Please consider giving You Are Your Choices: 50 Ways to Live the Good Life to family and friends for a Happy New Year's gift.
Many of you have attended a Happiness Weekend in Stonington Village, Connecticut. What's exciting now is that we're going to have a one-night Happiness Weekend January 26th and 27th at the Ritz-Carlton Chicago. Please see the Calendar section for details on this fun event. Do make plans to come and bring friends. This will be no small celebration! Because the 20th anniversary of Living a Beautiful Life coincides with the publication of You Are Your Choices, we're going to have great fun on this book tour, officially beginning in Illinois the end of January.
February 2nd, 3rd, and 4th we are having our 9th Happiness Weekend in High Point, North Carolina at the Adam's Inn. Many dear friends have already signed up and Peter and I are looking forward to seeing you there. My new book is a New Year's fresh beginning inspiration of the gift of choice, revealing 50 keys to living the best life possible. Peter and I are ready to embrace this exciting opportunity to share ideas and be together in these magical get-away weekends.
I received an email recently from a beautiful young mother that I'd like to share with you. Perhaps this is the message we should hold dear this season of love and giving:
"Dear Alexandra, Thank you so much for writing Choosing Happiness. My mother gave it to me shortly before my father died in May. The book has been my best friend. Just looking at its cheerful jacket graced with happy colors reminds my heart to find its light. I'm writing because I just this morning lent the book to my dear friend who is about to enter a painful time in her life. She was cute when I showed her the book … I only meant to lend it to her because the book was gifted to me by my mom, a keepsake in my mind. My friend was so overjoyed when she saw it and clearly thought I was giving it to her, that I simply did. It's funny though, because in giving away something that I wanted to keep for my own, I found more happiness then if I'd kept it for myself. I guess on a number of levels your book has helped me to re-learn happiness. And one of those ways is thinking not of the self but of others. So thank you, Miss Alexandra, for being a punch of color and the smell of springtime and mittens in winter and gift to my soul. I wonder if you really know how much you mean to people, even those you don't know … With much gratitude, Lisa."
Do any of us know how we touch the lives of others? We touch one life at a time. My wish for you is that this month fills your heart with deep happiness as you reach out to others in loving ways. The most precious gift you can give loved ones is your presence.
Wherever you are during this holiday season, I send you my love.


You Are Your Choices: 50 Ways to Live the Good Life
Happiness Weekend at the Ritz-Carlton Chicago
The Ritz-Carlton Chicago is having a celebration for my new book on January 26th, 2007 followed by a Happiness Weekend! Please call my good friend at the Ritz-Carlton, Susan Maier, at 312-573-5231 (Susan.Maier@fourseasons.com) for details about the Friday night book event and the Happiness Weekend. Let's make this a memorable experience for us all to attend. Or, to make reservations for a cocktail reception with a talk by me, followed by a book signing, kindly call 312-573-5083.
7th Happiness Weekend in Stonington Village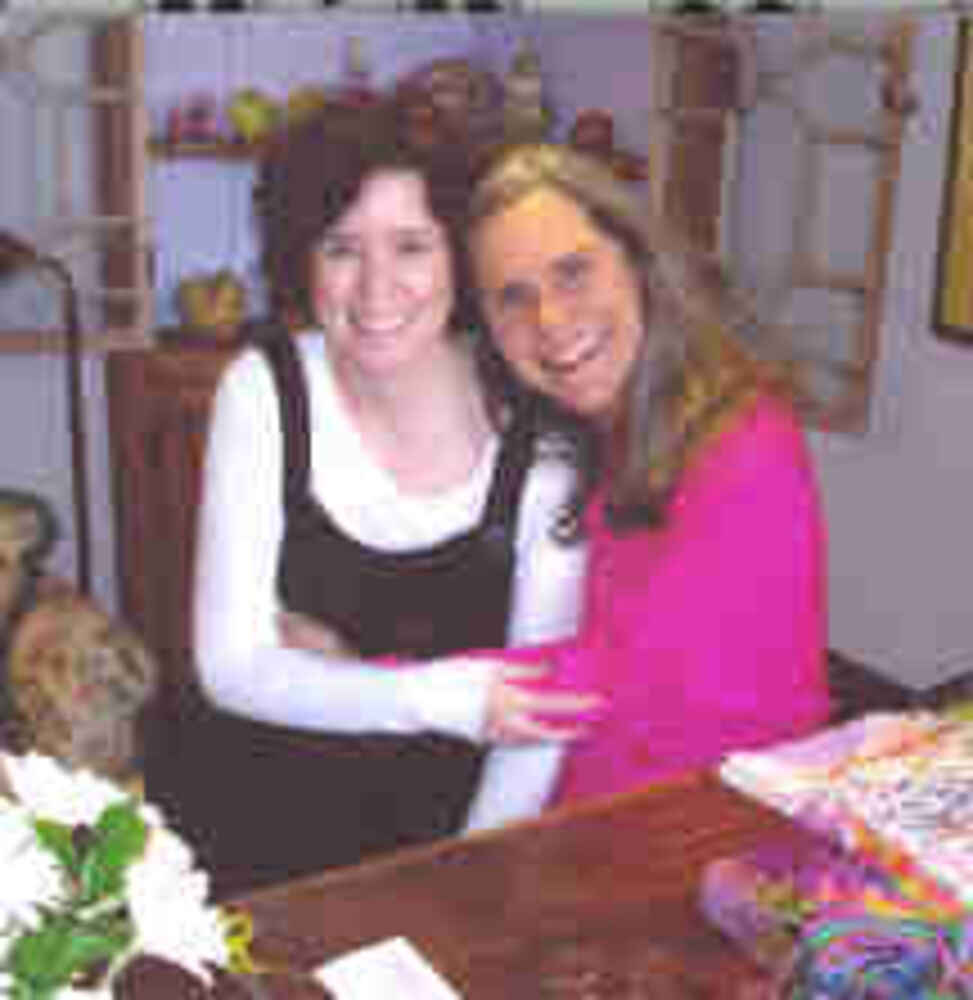 Cindy and Alexandra at the cottage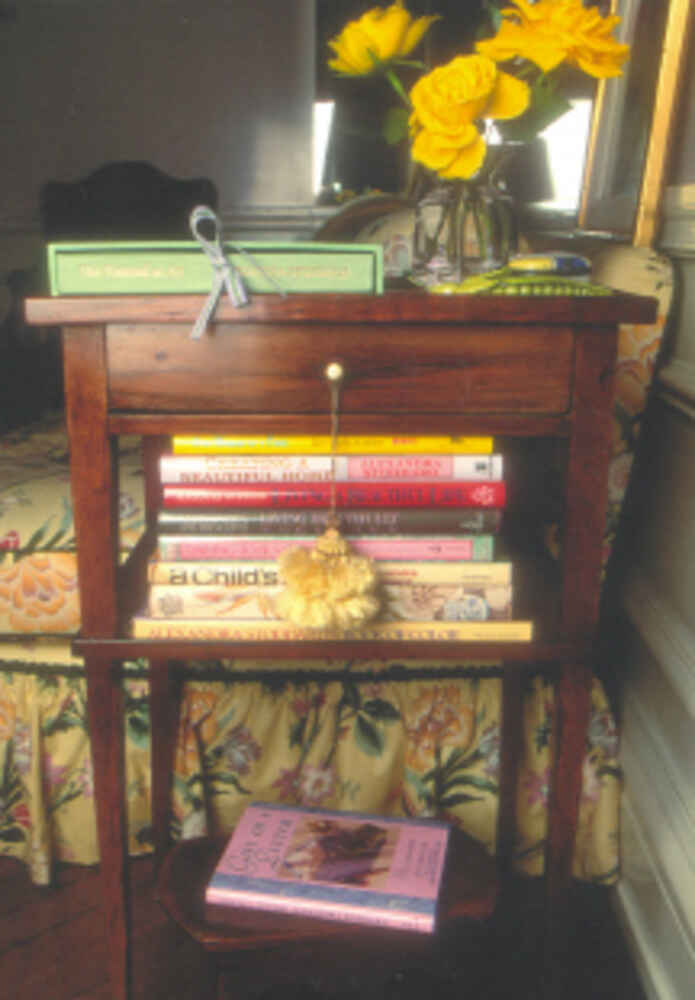 Good news. Levenger has reproduced Mrs. Brown's console table and now has Mrs. Brown's original table back in stock! To get more information on both call (800)544-0880 or visit Levenger.com.
Nashville Booksigning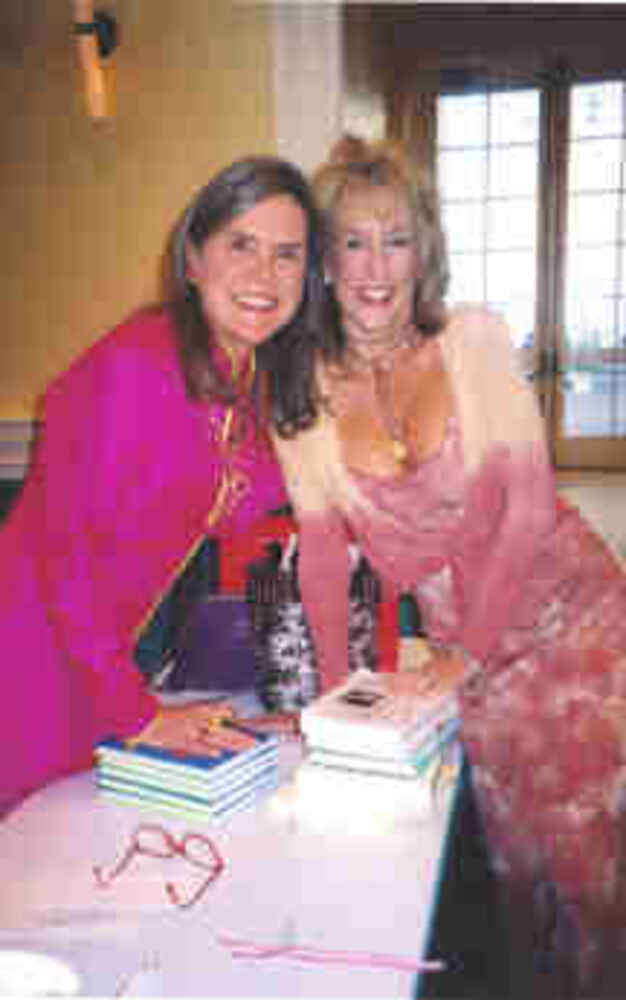 Skipper's Dock in Stonington Village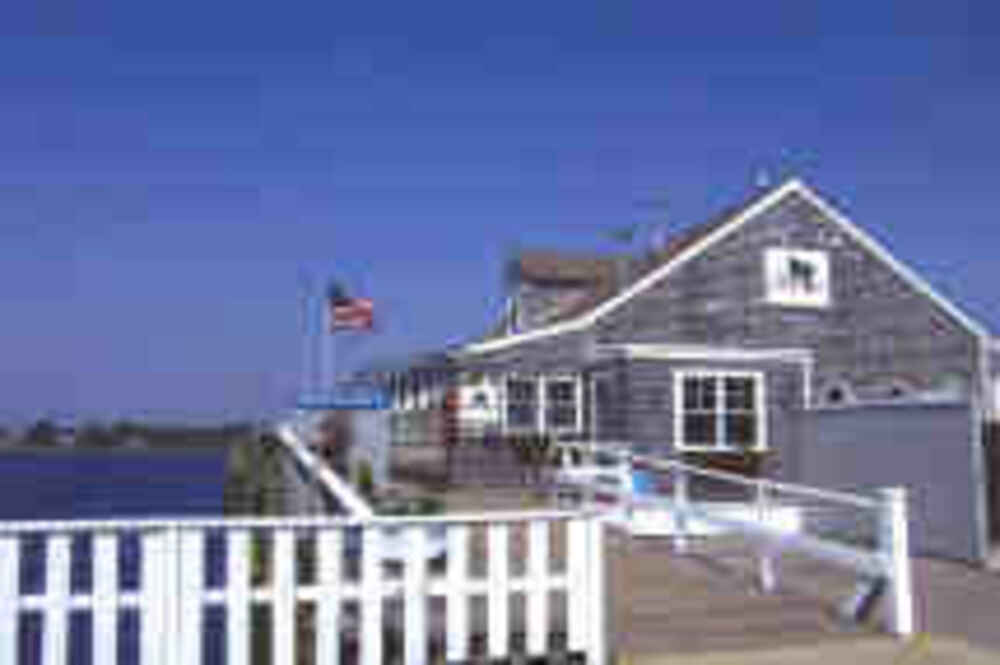 A favorite spot to hang out and watch glorious sunsets. Skiper's Dock is behind the Inn at Stonington.
Grace Note
Increase your joy by not being excessive. The golden mean between two extremes of too much and too little is excellence.