Dear Friend

Good news! We have a date for our Spring Happiness Weekend – Friday, May 12th, Saturday, May 13th, and Sunday morning, May 14th at the Inn at Stonington. Please call now for your reservation (tel. # 860-535-2000). So many people have asked me when the next Happiness Weekend will be and I'm glad we've picked a date for our Sixth Celebration together. Peter and I look forward to greeting you and spending a joyful weekend together in a lovely village.
I hope your January was a productive, happy month. Some people feel a let down after the excitement of the December holidays, but for me January is a wonderful month for so many reasons: We can get back to our everyday life without all the expectations that surround December. We've spent time with our family and friends, we've given and received cards and gifts, and now we have our fresh new year to live and celebrate with a sense of beginning anew. I spent time going through old files, piles of papers, photographs and clippings. I cleared out the clutter, making room for new projects, new thoughts, new life.
Mid-month our dear friends Doug and Carolyn Bell flew us to Naples, Florida where they hosted a Time Alive publishing party. We saw many good friends there and met new ones in the beautiful environment of their lovely home. After the intensity of the Fall book tour was over, this warm, relaxed evening was extremely touching. I spoke about Time Alive in an intimate atmosphere that brought us all closer together. This event and that weekend were the highlight for us in January.
Now I embrace February. How appropriate that we can celebrate St. Valentine's Day mid-month, giving us the opportunity to send cards, wear a touch of red, and expand our hearts with an abundance of love. I'm going back on television in New Haven on February 13th at noon to talk about happiness and love, and on the 15th of February I'll be at my favorite bookstore R.J. Julia in Madison, Connecticut at 7 PM to give a talk about Time Alive and to enjoy lots of guest interaction. Please tell your friends who live nearby to come for a fun evening.
I'm working on the final edits for You Are Your Choices: 50 Ways to Live the Good Life. It feels exciting to have my 25th published book in production soon. I had an editorial session with my good friend and editor Toni Sciarra recently and it was fun to talk out the various essays I'd written. We sat by a cozy fire enjoying our conversation. (I hope when you read the book you will feel as though we're having tea together.)
I received some great letters recently. I'd like to share comments that especially touched me:
Time Alive is truly a wake-up call to all of us and serves as a reminder to make every moment of the time we have left count and to exuberantly celebrate life. When we hold back our zest for life until everything in our personal world falls into perfect alignment, we are sadly missing the point and wasting time alive. Your book is so wise because it was written by a wonderful woman who knows how to live in excellence. Never stop writing. We all need your words of encouragement. Time Alive was perfectly "timed" in my life. … from Jayne
"I consider you in my inner circle of intimates. I reread all your books regularly and gain much insight from your words on grace, beauty, home, spirit, time and relationships. In my mind, we meet for tea in the garden at least once a year and catch up on all news and insights. … from Katie
"Please let Peter know I read his book Village: Where to Live and How to Live and I adore it! You must tell him that there were so many words in his book I didn't know what their meaning was that I decided to write the words and their definitions down in a notebook. I'm embarrassed to tell you how many pages I filled up with them. Doing that inspired me to buy a thesaurus so I can enhance my vocabulary. Using these new words makes me feel electrified because I'm able to describe things in a more precise way that heightens my joy to communicate. I see people's faces light up when I use this more intensified vocabulary and have become passionate about finding the right word for what I'm trying to convey that once was elusive to me.
Alexandra, I consider you one of my mentors in life. Since reading your books for the first time about five years ago, I've gained the resolve to live the happiest, most joy-filled life possible. Looking back to where I was before I ever opened one of your books and then moving forward to where I am now, I'm just so proud of myself!" … from Casey
Happy Valentine's month. Love can't be celebrated only on February 14th, but should be the theme for the next four weeks and beyond. Great happiness to you.


Southern Women magazine, Spring 2005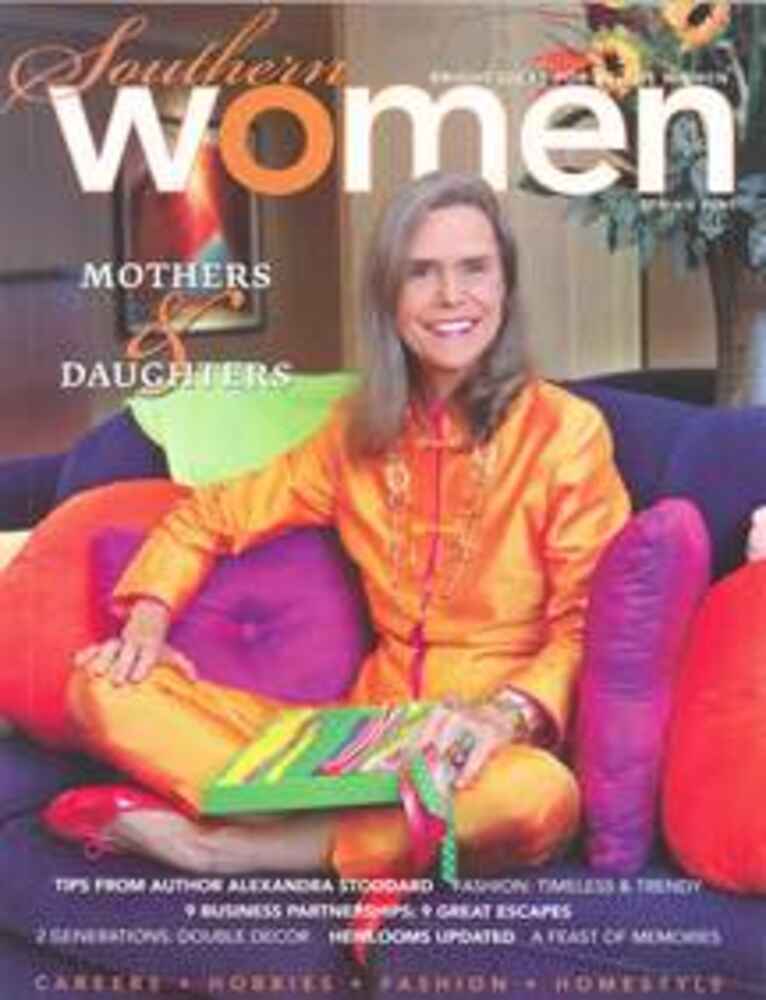 Alexandra, shown here at The Madison Hotel in Memphis, offers tips for our daughters. Photo by Lisa Buser
Culture & Leisure Magazine, Winter 2006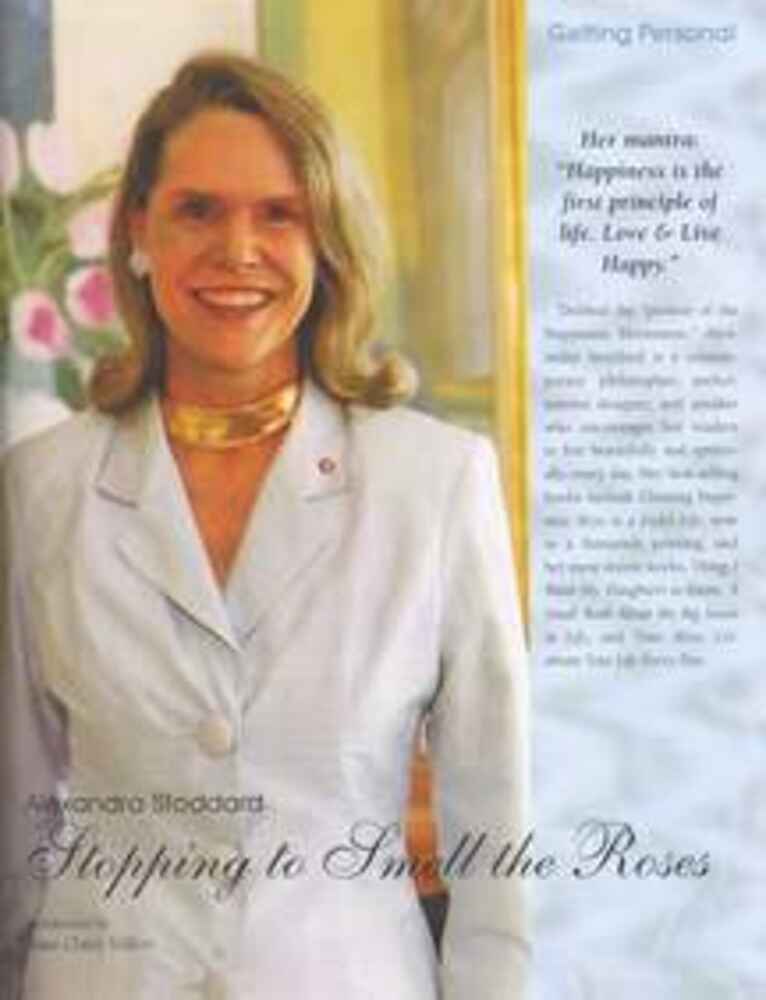 Her mantra: "Happiness is the first principle of life. Love & Live Happy."
Dubbed the "pioneer of the Happiness Movement," Alexandra Stoddard is a contemporary philosopher, author, interior designer, and speaker who encourages her readers to live beautifully and spirtually every day. Her best-selling books include Choosing Happiness: Keys to a Joyful Life, and her most recent works, Things I Want My Daughters to Know: A Small Book About the Big Issues in Life, and Time Alive: Celebrate Your Life Every Day.
Country Living, February 2006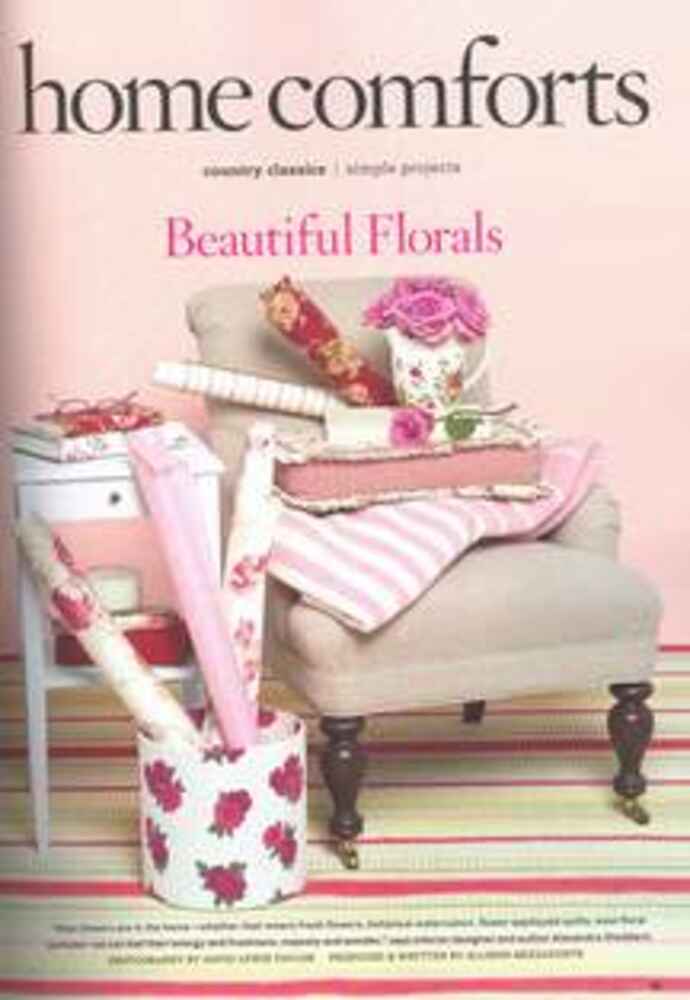 The February issue of Country Living magazine has a section called Home Comforts country classics/simple projects that features beautiful florals. It is a great issue and you're sure to find many practical ideas you can put to use. The six-page spread opens with a quote from Alexandra:
"When flowers are in the home -- whether that means fresh flowers, botanical watercolors, flower-appliqued quilts, even floral perfume -- we can feel their energy and freshness, majesty and wonder," says interior designer and author Alexandra Stoddard. (Photography by David Lewis Taylor)
Alexandra is meeting with editors to discuss a feature for the January 2007 issue on how to create a happy home.
The Inn at Stonington in charming Stonington Village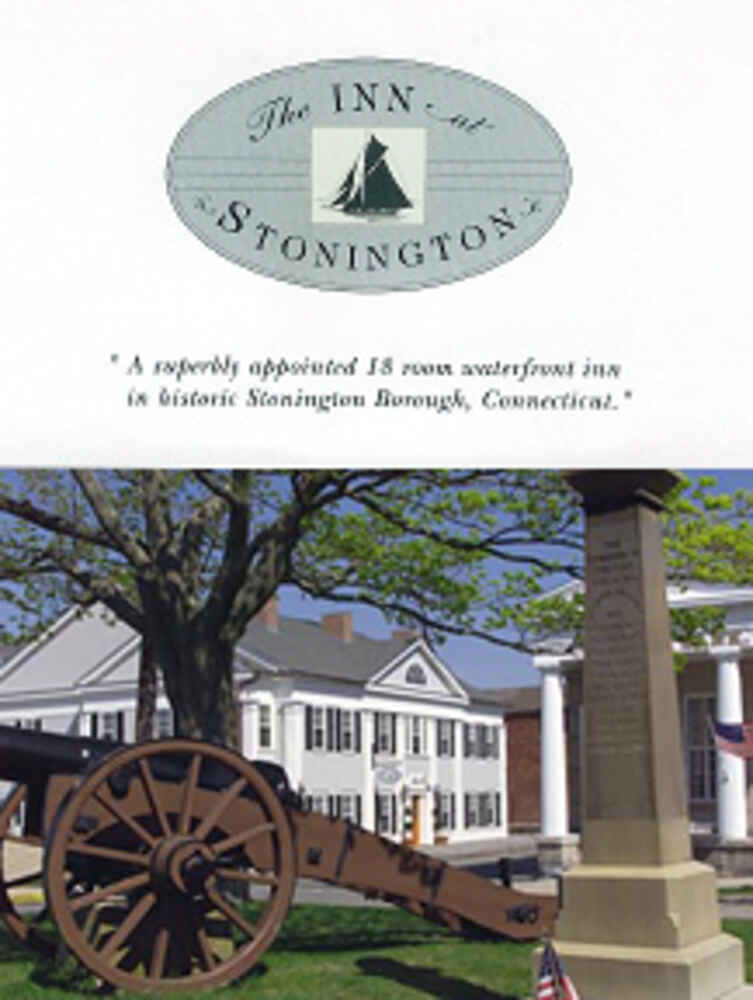 Grace Note
Grace is a product of habit.
Lucretius