Dear Friend

Peter and I were in New York for the blizzard in February. We'd gone out to dinner Saturday night with a dear friend, who had a car and driver take us home from our favorite hotel, the Carlyle, where we'd enjoyed a memorable evening. By the time we went up Madison Avenue, ours was the only car on the road. The scene was magically beautiful.
We'd all been warned the storm was coming. No one predicted we'd have a record snowfall of 26.9 inches. We'd stocked up on flowers, food and firewood. We were ready. We don't close the shutters in our bedroom, and the Bride Church across the street has their windows lit up. I was able to watch the storm all night and early morning. I'd never experienced a "thunder snow." I was mesmerized. We'd hear a large, loud rumbling with a crack-of-the-whip sound at the end. Then, through the blinding, dancing snowfall, the sky would burst into a pink glow, a divine light.
I am a hopeless romantic and snowstorms over the decades have brought me great happiness. This storm was no exception. I was torn between staying warm and cozy by the fire enjoying hot chocolate and homemade soup, and bundling up and going out to experience the wonder firsthand. There were so many warnings about the windchill that I opted to stay cozy at home. I don't remember ever not going outside for an entire day unless I was very sick. What an amazing sensation to feel so self-contained, so peaceful, cozy and content. We pretended we were on vacation and had bacon and eggs for breakfast in the kitchen where the big picture window gave us a view of the storm. I loved seeing my pink and blue hydrangea plants on the ledge as the snow built up on the outside ledge. We enjoyed watching the snow through the windows in the living room from our desks, enjoying a cozy fire. We were living in the moment. All was wonderful in this wonderland. I found out that many of our friends chose to stay home, to enjoy the opportunity to cook together and let the day and evening unfold as a great gift. We quite literally enjoyed a snow day I will always remember as a happy experience. We didn't need to be anywhere but where we were.
The next morning we left the apartment at the crack of dawn to take a taxi to New Haven where I was on television live at noon. Would I make it? We gave it a try. The taxi service was running 4 hours late, but miraculously we landed the only taxi on the road. The train was an hour late but we'd allowed buffer time. We walked into the television station and I went on the air. Wow. When I asked the producer if she was surprised I was there, on time, she replied, "No, you're always on time." I smiled. Yes, I am usually on time. Phew.
A few days later I went to Madison, Connecticut, to RJ Julia to talk about Time Alive. A dear friend from teenage tennis days picked us up in Stonington, took amazing care of us and we had a nostalgic visit remembering her father as our tennis coach and all the fun we had playing the circuit.
Country Living Magazine is coming soon to photograph our New York apartment for the January 2007 issue, perfectly timed for the publication of my new book, You Are Your Choices. The article will be about how to create a happy home, a theme central to our choices about how we live in our home.
This summer Health Magazine is having an article on happiness. I am a contributor to the piece and I assure you it will be fascinating. "Shelly" is miserable. How can we make suggestions to her to become happy? Do take a look.
We're looking forward to the Happiness Weekend on May 12, 13 and 14. There are a few rooms still available. Good friends are coming from Miami, Naples and Washington. We're anticipating a great experience.
Please keep checking the calendar because many dates are coming up and being finalized for the spring schedule.
Happy March! We're marching toward spring. The snowdrops are in bloom. The light brings great happiness. I guess the message is simple but profound: When it snows, enjoy the snow as we look forward to spring flowers. After the winter, spring comes. What a promise the earth always keeps.
Blessings and great love.


Culture & Leisure Magazine did a profile and interesting Q & A on me. The article included some favorite pictures as well as 10 of my favorite things. I thought it would be fun to share them with you. I will be writing the back page column for this magazine and I'll share those with you as they come out.
MY FAVORITE THINGS
1. My photo - of my grandchildren, Nicholas and Anna, twins age 4, and Lily, age 2.
2. My food - avocade and crab
3. My restaurant - La Granouille, New York City
4. My film - "My Brilliant Career"
5. My artist - Roger Muhl
6. My flower - Nikko blue hydrangea
7. My song - Amazing Grace
8. My book - Time Alive: Celebrate Your LIfe Every Day
9. My earliest influence - My mother's flower garden, age 3
10. My soul mate - My best friend since 1954 and husband since 1974, my other half, Peter Brown.

Culture & Leisure Magazine Winter 2006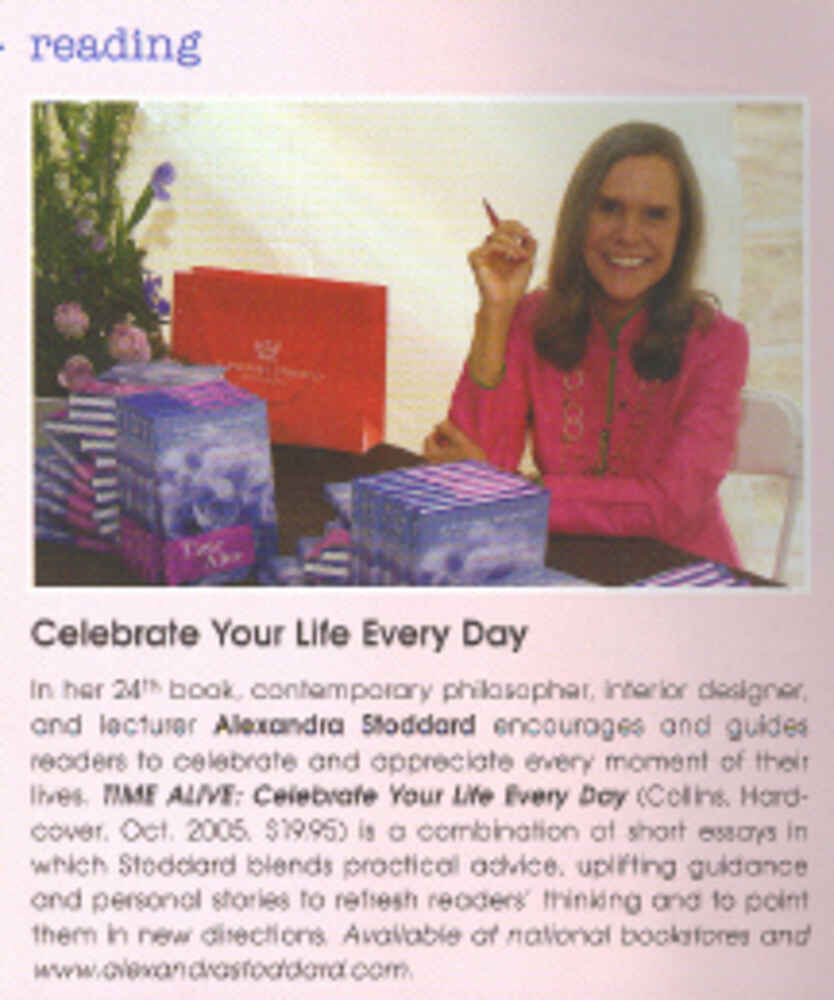 Alexandra signs copies of her books while visiting Decadur, Alabama.
Southern Women magazine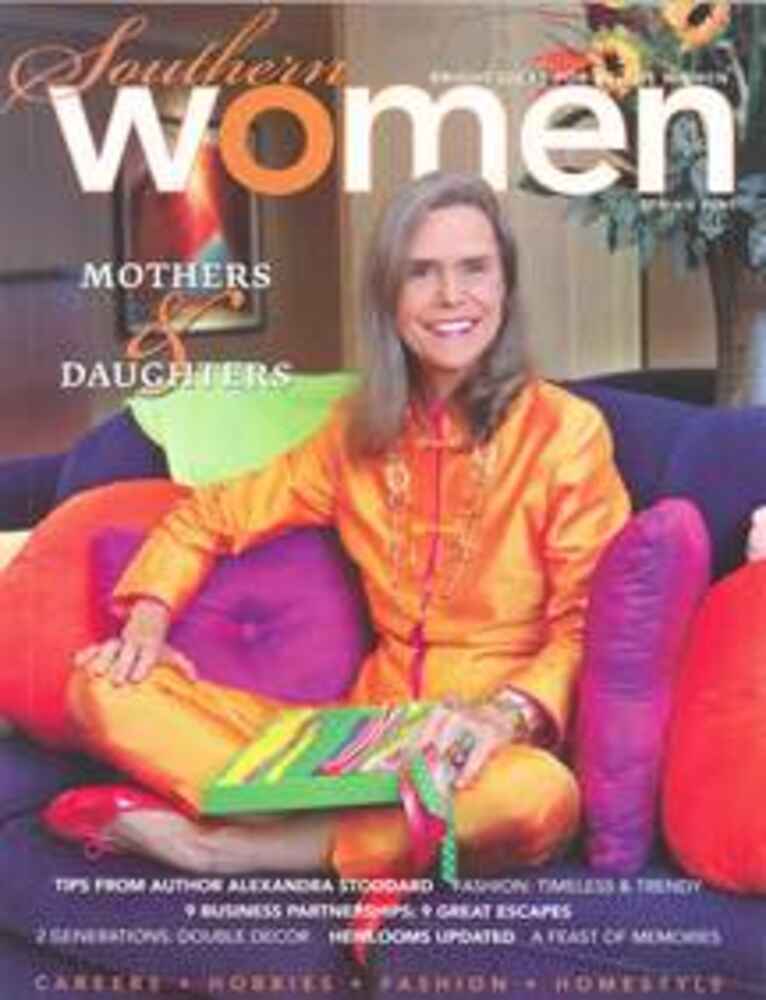 Alexandra, shown here at The Madison Hotel in Memphis, offers tips for our daughters. Photo by Lisa Buser
Wine Tasting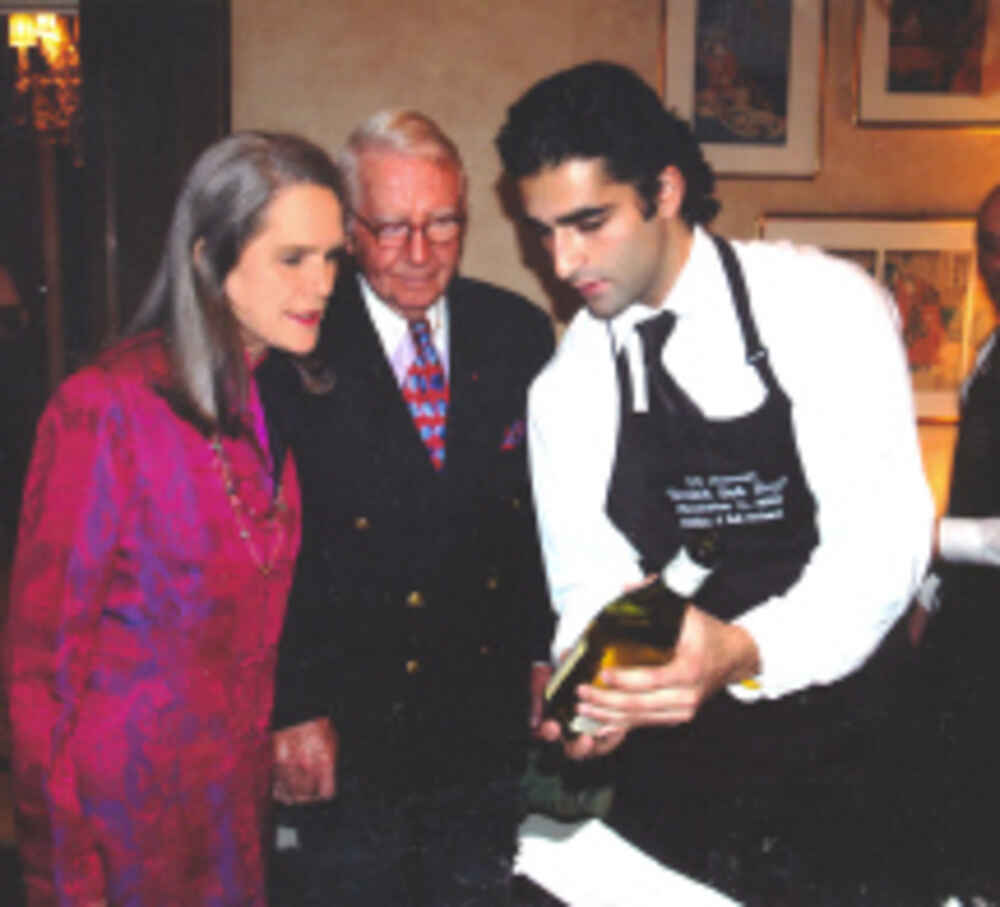 Alexandra and Peter next door at their neighbors Bob and Ellen's wine tasting and 5 course dinner.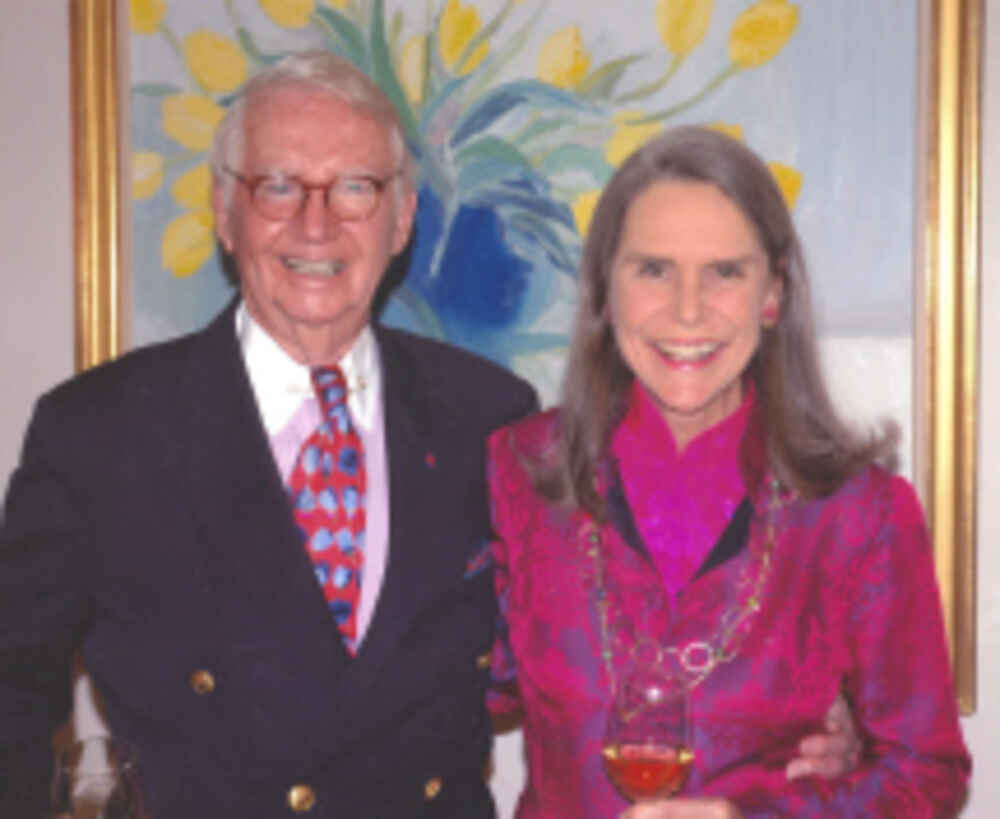 Alexandra and Peter at their apartment in front of a Roger Muhl painting of yellow tulips. The wine tasting party expanded to their apartment.
Country Living, February 2006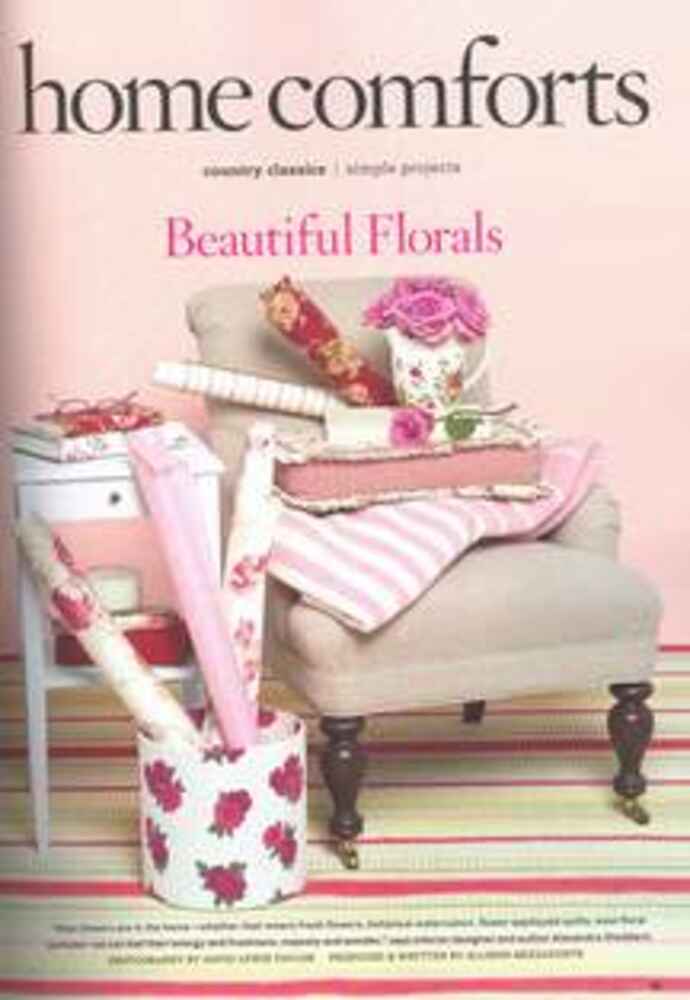 The February issue of Country Living magazine has a section called Home Comforts country classics/simple projects that features beautiful florals. It is a great issue and you're sure to find many practical ideas you can put to use. The six-page spread opens with a quote from Alexandra:
"When flowers are in the home -- whether that means fresh flowers, botanical watercolors, flower-appliqued quilts, even floral perfume -- we can feel their energy and freshness, majesty and wonder," says interior designer and author Alexandra Stoddard. (Photography by David Lewis Taylor)
Alexandra is meeting with editors to discuss a feature for the January 2007 issue on how to create a happy home.
Grace Note
He who is not satisfied with a little, is satisfied with nothing.
Epicurus