Dear Friend
March was an extraordinarily happy and productive month. We went to Sannibel, Florida to visit with our dear friends Barbara and Garry, who had a large celebration in our honor in their beautiful home they built on a magnificant golf course. Peter and I quietly celebrated the 29th anniversary of Alexandra Stoddard, Inc. We made a huge fuss over Peter's birthday, going to our favorite restaurant, La Grenouille, for lunch where the head waiters sang happy birthday to Peter, in French.
We also went to lovely Orange County, California, where I spoke at a National Fibromyalgia Association conference, meeting lots of wonderful people, dining on the oceanliner Queen Mary. We continued on to Savannah, Georgia, where I spoke about Time Alive and happiness. And to end the month, we celebrated daughter Alexandra's birthday.
Culture & Leisure Magazine,Winter 2006, did a profile and interesting Q & A on me. Last month I shared some of the pictures as well as the list of 10 of my favorite things. This month I'd like to share the Q & A piece:
Alexandra's education in human nature began when, at age 16, she traveled around the world with her aunt, a renowned international social worker. Stoddard learned about architecture, design, and beauty, but also about the depths of human feeling, such as happiness and sorrow. Her eye-opening experiences paved the way for her future design and literary careers. In 1963, Alexandra was employed by renowned American interior designer Eleanor McMillen Brown. The two became close friends and when her mentor retired, Alexandra founded her own international design firm, Alexandra Stoddard Incorporated. Among the many other accomplishments, she is the founder and president of Design & Art Society, Ltd., and is a Dame of the American Society of the Order of St. John, designated by Queen Elizabeth II.
Alexandra now lives on Carnegie Hill in Manhattan and in Stonington Village, Connecticut with her husband, author Peter Megargee Brown. As part of her personal philosophy of living, Stoddard is a firm believer in creating daily rituals, celebrations, and ceremonies at home. All of her writing is done with a fountain pen on creamy French notepads, including her latest work, You Are Your Choices: 50 Ways to Live the Good Life due out in October 2006. As in all of her books, the queen of contentment gives advice on the art of living beautifully, moment by moment.
CLM: How do you deal with stress?
AS: Meditate, read, write, walk and swim
CLM:What is your beauty luxury?
AS:Going to Hong Kong, selecting colorful silk, and having a tailor make clothes I love.
CLM:What makes you want to dance?
AS:The love of my life, Peter.
CLM:Who is your personal beauty icon?
AS:Jackie Kennedy
CLM:What is your view on plastic surgery?
AS:Plastic surgery can help people who are in need. Beauty comes from within.
CLM:What is the biggest compliment you've been paid?
AS:When my true love, Peter, first called me an angel and does consistently.
CLM:If you could choose a period of time to live in because of its look which one would it be?
AS:In the time and place of the French Impressionists with Claude Monet, Edward Manet, Pierre Bonnard, and Henri Matisse.
CLM:Who in the public eye influences your style?
AS:Nature influences me most.
CLM:If you were on death row, what would you order as your last supper?
AS:A bottle of pinot gris from Oregon King Estate, black truffles, toasted French bread, olive oil, rock salt, a salad of mache, avocados, truffle oil vinaigrette, and a slice of ripe brie.
CLM:In five words, how would you define your style?
AS:Original, colorful, elegant, generous, happy.
CLM:What is most surprising about you?
AS:My sincerity.
CLM:What's your greatest regret?
AS:Our lives on earth are so short.
CLM:Your biggest fear?
AS:That I can't overcome fear.
CLM:Biggest challenge?
AS:To continue to expand my consciousness, to contemplate life from the highest point of view.
CLM:Greatest indulgence?
AS:Fine food, flowers, and travel.
CLM:If you were granted three wishes, what would they be?
AS:To complete my life in love, health and happiness, to remain true, and lastly, to fulfill my mission.
CLM:You favorite gift?
AS:My favorite gift to give is books, my favorite gift to receive is flowers.
CLM:Describe your perfect day.
AS:Today, Time Alive!
CLM:What possession do you treasure?
AS:My French provincial writing table purchased in Grasse, France in 1983.
CLM:Do you have favorite designers?
AS:The late Eleanor McMillen Brown, my mentor, former boss and good friend, and the late Billy Baldwin.
CLM:What have you learned about life?
AS:Life is short and precious.
CLM:What talent would you most like to have?
AS:Boundless creativity.
CLM:If there was one thing you could change about yourself, what would it be?
AS:That I wouldn't feel obligated to finish eating all the food on my plate as I was compelled to do as a child.
CLM:Who are your heroes?
AS:His Holiness, the Dalai Lama, and my aunt Ruth Elizabeth Johns, a pioneering international social worker, who took me around the world in 1959.
CLM:When in life were you happiest?
AS:Now!
CLM:How do you measure success?
AS:Waking up every morning and being happy, sustaining a continual love of life.
CLM:What is it that you dislike most?
AS:Cruelty
CLM:Which historical figure do you identify with most?
AS:Aristotle
CLM:What makes your heart beat faster?
AS:A rainbow, a beautiful garden, a pretty painting, the sight of a grandchild, reading a profound truth, experiencing a glorious sunset, sharing an intimate conversation, thinking a wise thought.
We begin April in Washington visiting our grandchildren. Happy Spring. Enjoy the flowers and wonders of new life, the miracles of our time alive.

Culture & Leisure Magazine Winter 2006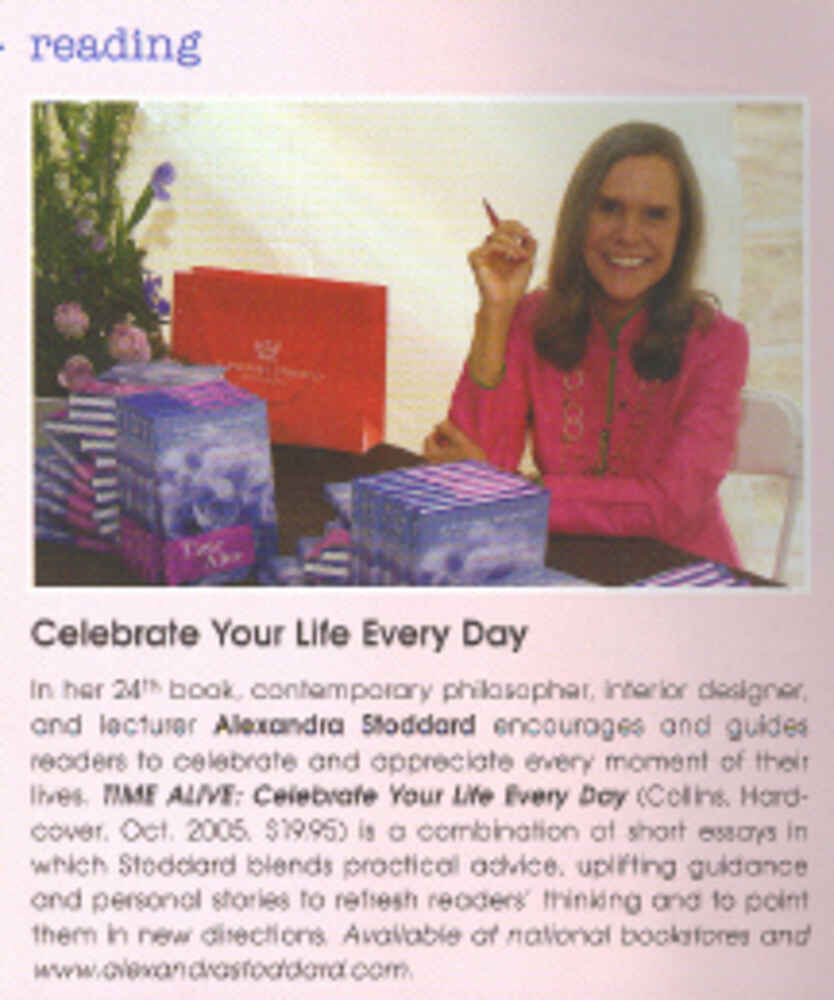 Alexandra signs copies of her books while visiting Decadur, Alabama.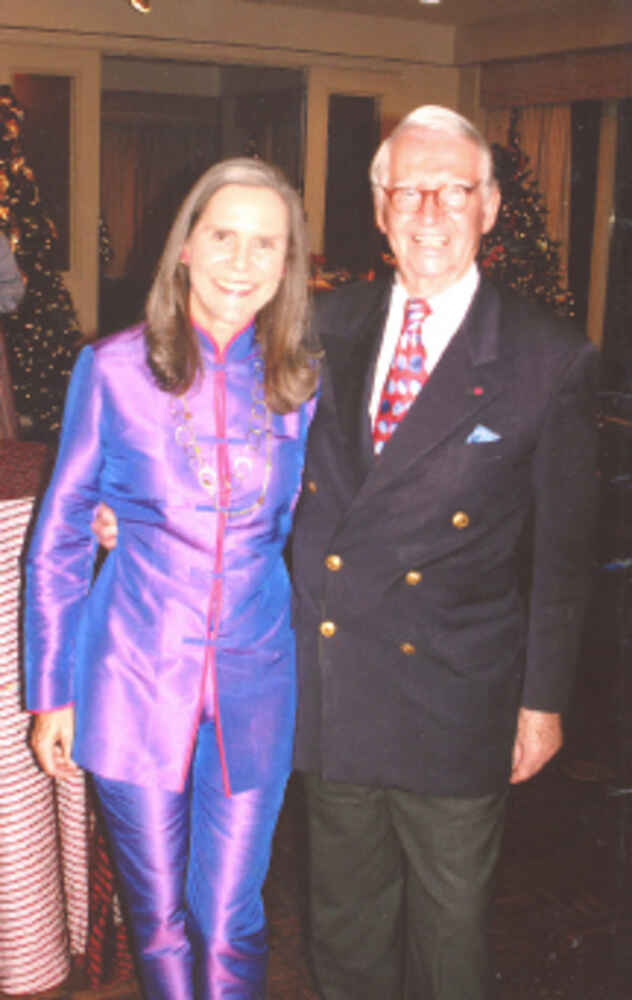 Alexandra keynoted the gala party at the Dallas Country Club for 425 members and friends at Kappa Alpha Theta -- a happy delightful event!
Southern Women magazine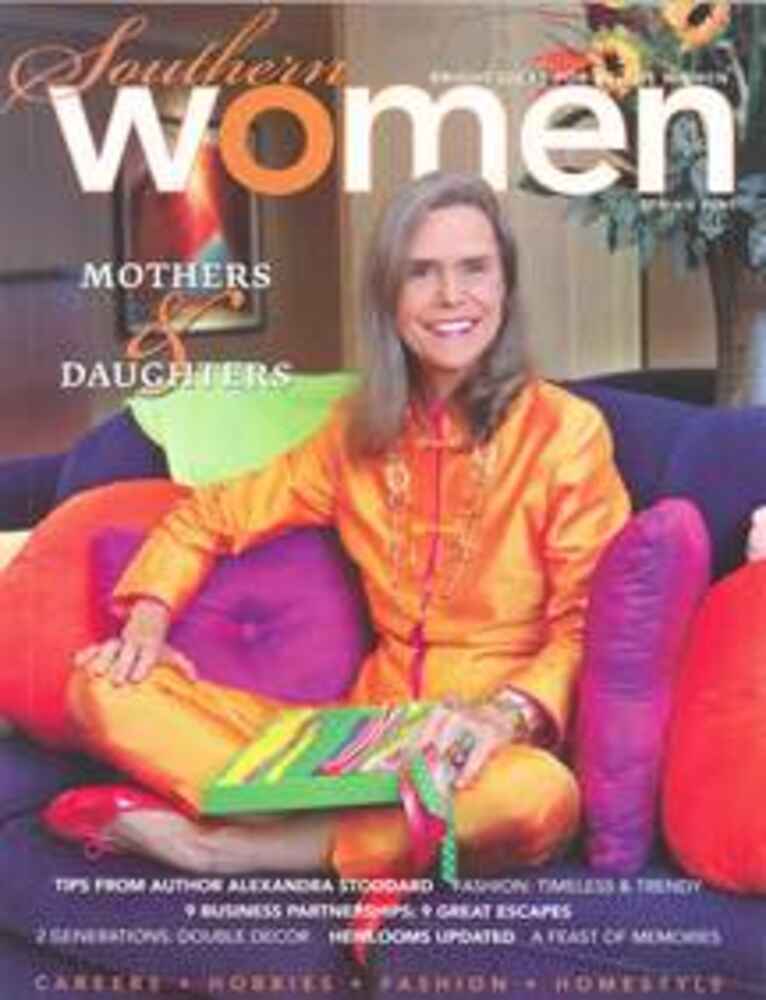 Alexandra, shown here at The Madison Hotel in Memphis, offers tips for our daughters. Photo by Lisa Buser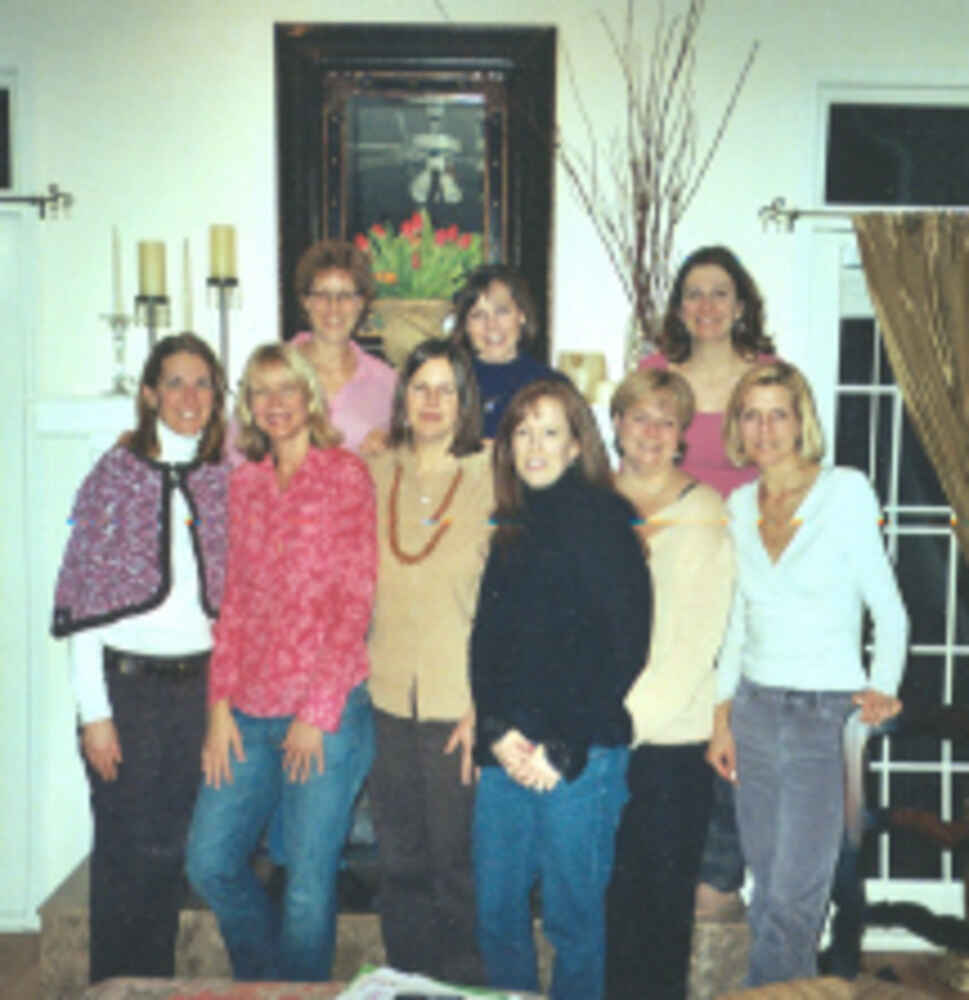 Book Club in Elmhurst, Illinois, who invited Alexandra to host via a conference call. Beth, the host, is in the pink in the front row.
Country Living, February 2006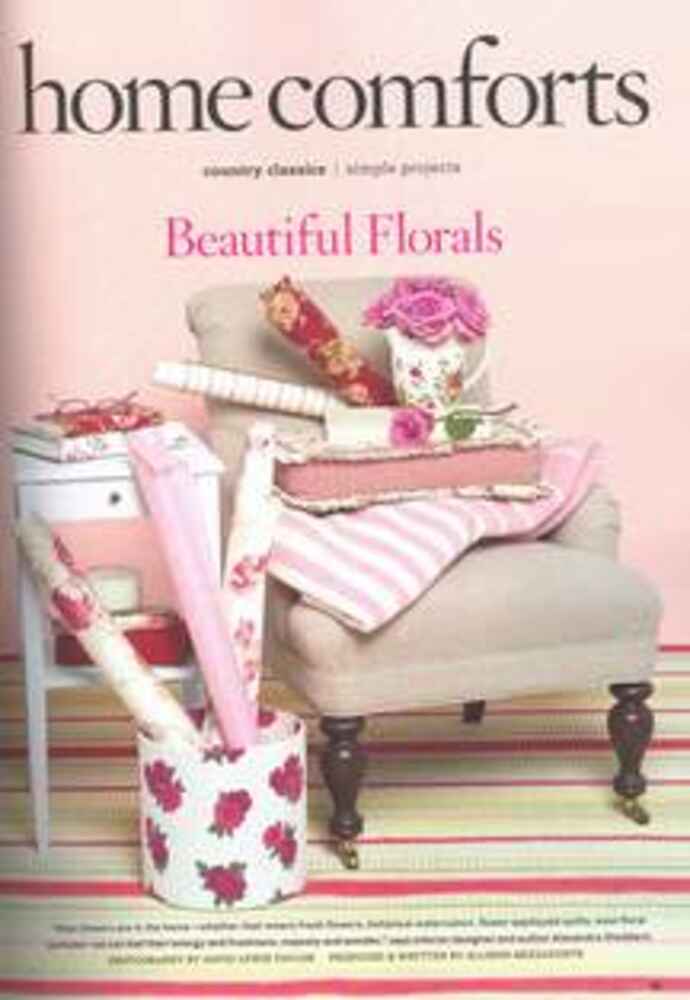 The February issue of Country Living magazine has a section called Home Comforts country classics/simple projects that features beautiful florals. It is a great issue and you're sure to find many practical ideas you can put to use. The six-page spread opens with a quote from Alexandra:
"When flowers are in the home -- whether that means fresh flowers, botanical watercolors, flower-appliqued quilts, even floral perfume -- we can feel their energy and freshness, majesty and wonder," says interior designer and author Alexandra Stoddard. (Photography by David Lewis Taylor)
Alexandra is meeting with editors to discuss a feature for the January 2007 issue on how to create a happy home.
Grace Note
Never does nature say one thing and wisdom another.