Dear Friend

I'm sitting at my writing table in the garden overlooking the harbor, intoxicated by the lilacs overhead, so sweetly fragrant. June is busting out all over. Our roses hugging the white picket fence are about to explode in color. I've never seen so many buds about to burst into blossom. I will take pictures to share with you.
Our May Happiness Weekend was magical. We had an amazingly diverse, interesting group of fascinating people from across the country. Blessedly, the lilacs were in bloom. Dorothy from Louisiana had never smelled lilacs before this weekend because she'd never been face to face with one. We experienced some rainy weather, making the log fire in our dining room Sunday morning a cozy treat we all savored.
Was our sixth Happiness Weekend the best? Peter and I were asked if this group was the happiest, the most fun. Yes, it was the best, most fun time shared, but they all are. There is something so empowering about this unique kind of experience. We all are vulnerable as we meet as strangers and leave as friends. We laugh together and are moved to tears as we open up to the beauty that is inside each of us. The one word that clings to my soul is love. We didn't know how much love we all share.
I particularly enjoyed the three-hour happiness seminar. I asked that everyone attend. In times past, some men played golf or watched a game on television, but everyone came to the living room at the Inn for this shared experience. I ended my talk discussing grace. Grace, after all, is amazing … I read from essay 76 in Time Alive, a favorite poem of the 13th century poet:
Rumi's Zero Circle:
Be helpless, dumbfounded,
Unable to say yes or no.
Then a stretcher will come from
grace to gather us up.
We are too dull-eyed to see that beauty.
If we say we can, we are lying.
If we say No, we don't see it.
That No will behead us
And shut tight our window into spirit.
So let us rather not be sure of anything …
I read the words from my favorite hymn, Amazing Grace. Then we all stood up, held hands and sang together: "Let there be happiness in my soul and let me share it with the world."
Because we'd all been together Saturday afternoon, the cocktail reception at the Inn before our banquet at Up River Café in Westerly, Rhode Island, was memorably lively and high spirited. "So, let us rather not be sure of anything." Before we enjoyed our dinner, Dorothy stood and soulfully sang Amazing Grace. We were all moved, "Dumb-founded." There were toasts. Our good friends Carolyn and Doug, who just moved from Naples to San Antonio, came with their daughter Jessica. This was the first happiness weekend for Jessica and the third for her parents. Dorothy led us all into song to end a magical evening of celebration. Ah, how sweet it was.
Two days before our happiness weekend, I was giving a talk in High Point, North Carolina for the annual Pink Ribbon Luncheon sponsored by the local hospital and renowned cancer center. Peter and I stayed at the magnificent Adams Inn. The hospital group had an intimate dinner party in our honor at the fine restaurant at the Inn. A light bulb went on in my brain -- we could have a happiness weekend in High Point at the Adams Inn! So many people from the south want to attend these weekends but wish they were nearer. Here was another wonderful location for joy.
We are planning to take over the Adams Inn this August for a Happiness Weekend. Please check the calendar for the date. We'll let you know very soon so you can arrange to come. We're very excited about taking the Happiness Weekends to different cities!
Our group in May in Stonington all want to come to a Happiness Weekend in New York City. Peter and I embrace this idea and are considering dates and hotels now. We will limit the size of this one in order to have the seminar at our apartment on Carnegie Hill.
Just because we are branching out into new adventures does not mean that we are not going to continue our tradition of having happiness weekends at the Inn at Stonington. We met with our friend Bill Griffin, the superb innkeeper, and his affable helpers Susan and Ann, and we have chosen a fall foliage weekend, October 27th-29th, 2006. Please plan to come to share in the magic of New England when the trees will be a riot of color and we'll be able to have a reunion. Come, and come back. The inn's telephone number is 860-535-2000. To be sure you're able to get a room, sign up as soon as possible.
Great good news! Because of so many of you wanting to own Mrs. Brown's table, it is now available again. Be sure to look for it in Levenger's July catalogue. Thank you for making the effort to let Levenger know you want to live with this attractive, useful classic, a special favorite of mine.
Last month I shared with you that I will make time in my schedule to do some decorating. Frankly, I missed making house calls. However, I believe in the Golden Mean between the two extremes of too much and too little. I will carefully guard my time, as I always try to do, in order to continue my writing and going around giving talks. If you have a favorite charity in your community, remember how I love giving talks! Call Peter or me for details.
For now I am not writing the two books I've been working on – a book about marriage and a book about friends. I made this difficult choice and feel a sense of relief. You Are Your Choices: 50 Ways to Live the Good Life comes out January 1st, 2007, my 25th published book. I need to reflect more about what will bring me the greatest happiness, what book I'm most passionate to write. I'm a great believer that the book I love to write will be the book you'll love to read. I never know exactly what a book will turn into until I've written a hundred or more pages. I'm sure my efforts are not wasted because I've learned more about myself and am at peace with my choice to change direction.
Our 32nd wedding anniversary in Paris was sublime. Peter and I looked around, walked about, feasting on architecture and great food. We ended a walk in a delightful park and mounted white horses on a precious carousel. Among flowers and groves of trees, we realized we were at the banquet of life: we both "caught the golden ring" as it passed by …
Happy June! I hope this will be a month of renewal and great inspiration for you.
Great love to you.


Waco, Texas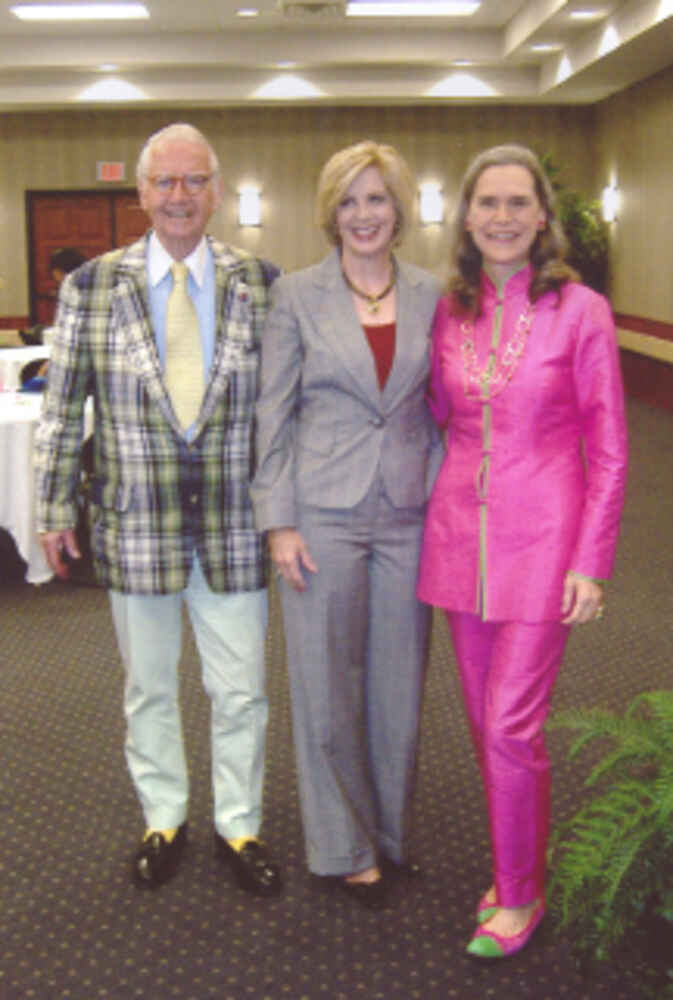 Television Anchor Ann Harder introduced Alexandra to an audience of 480 at the banquet in Waco.
Waco, Texas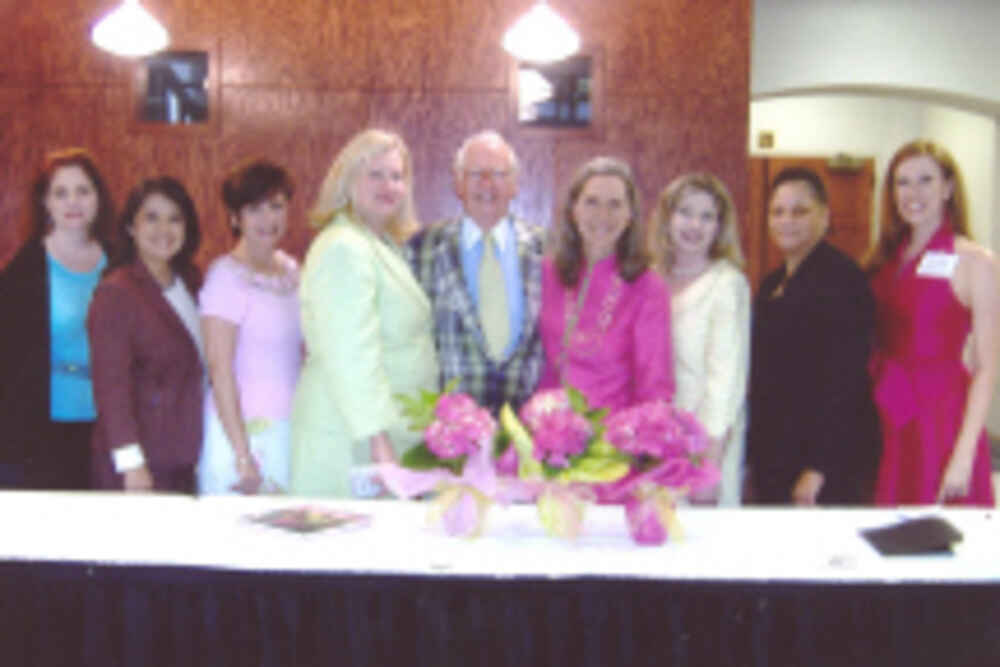 Some leaders of the Waco, Texas Junior League Event "Salute to Women -- It's About Time!"
Waco, Texas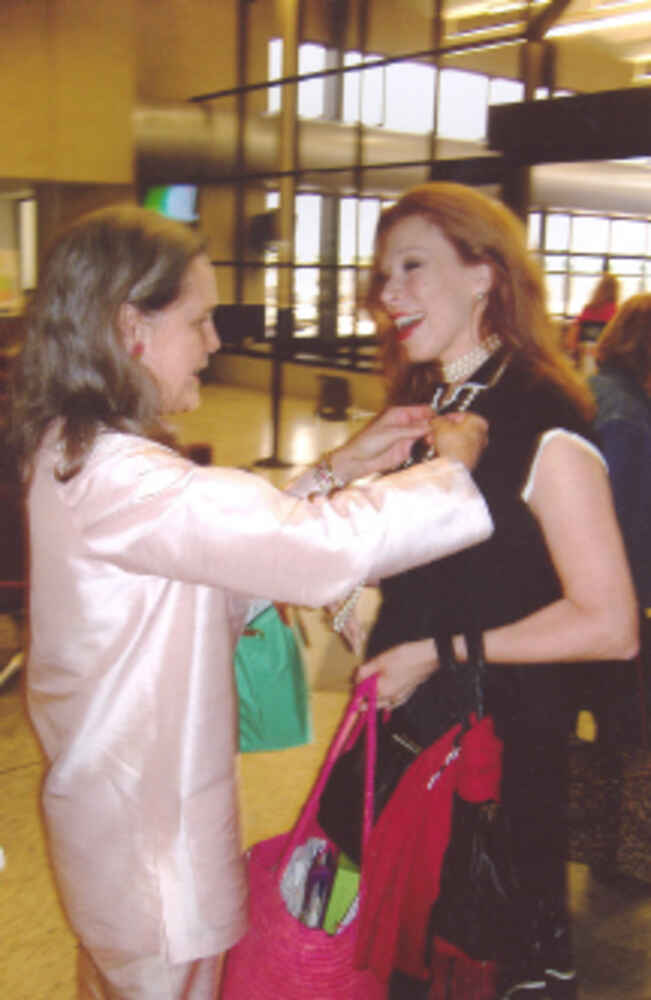 Alexandra pins a Happiness rosette on Jennifer at the successful Junior League celebration in Waco.
Memphis, Tennessee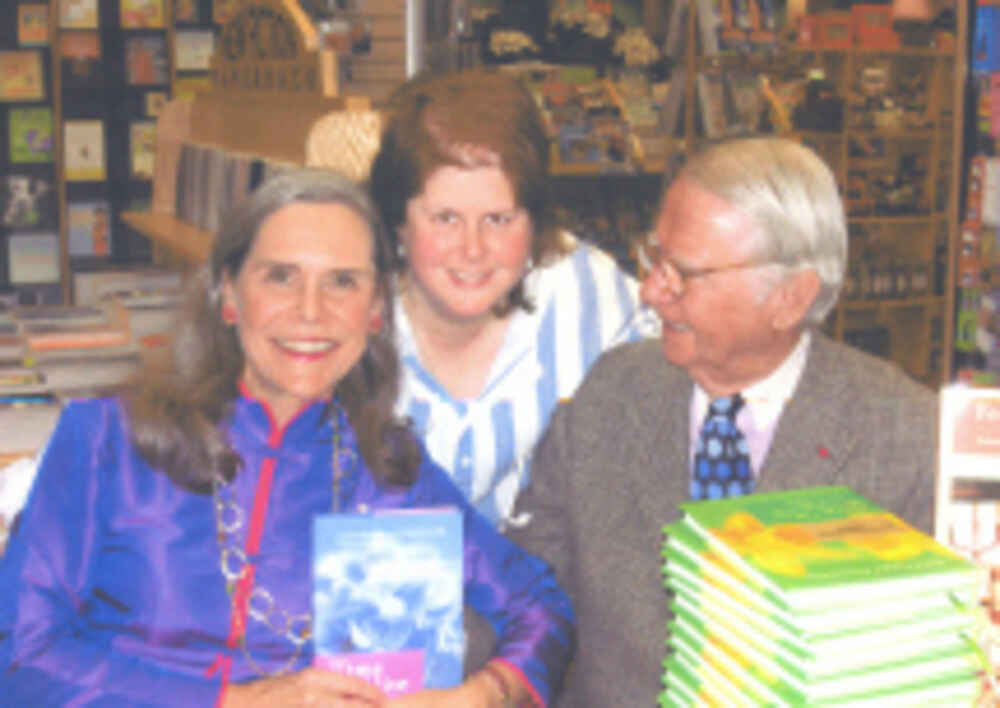 Alexandra and Peter with Cindy Compton at David Kidd bookstore in Memphis.
Southern Women magazine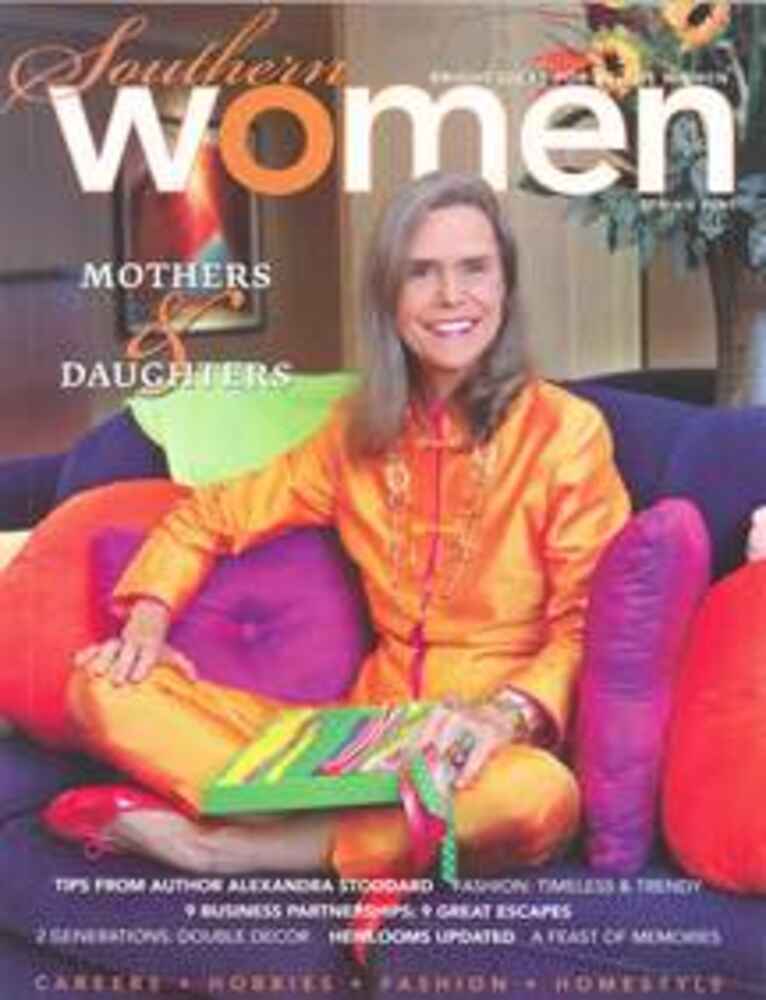 Alexandra, shown here at The Madison Hotel in Memphis, offers tips for our daughters. Photo by Lisa Buser
Grace Note
It was roses, roses all the way.
Robert Browning