Dear Friend
As I wrote, July was a celebration of the color blue. August was a celebration of Prospection - the act of looking forward to considering the future. Peter and I read this August Daniel Gilbert's enlightening new book Stumbling on Happiness. Gilbert is a Harvard psychology professor who is both brilliant and funny. "The human being" he teaches "is the only animal that thinks about the future." His book about the human condition is chiefly concerned with the illusions of foresight.
With our cottage looking and feeling sweeter than ever, Peter and I took the advice of our favorite ancient Greek philosopher, Aristotle, who taught us that contemplation is the greatest, highest form of happiness. In the quiet, uninterrupted serenity of August in Stonington Village on the harbor, we contemplated our future together …
The entire month we engaged in putting the cottage on a "diet." Closet by closet, room by room, we cleared away the old, making way for the new. Inspired by Karen Kinglsy's book, "clear away the clutter with Feng Shui," we brought fresh, clean energy to all the spaces. We're ready to give up the past in order to live in the present moment fully, looking onward and upward, not looking back, putting us in better shape for the future.
We've re-evaluated continuity. Even with the benefit of inner resources that are continuously renewing our spirits, in order to gain fresh perspective. We want continuity but don't choose to have it be the sort that will "prevent renewal" in the words of John W. Gardner, author of Self-Renewal: The Individual and the Innovative Society.
One sultry August afternoon we decided to remove all the memorabilia from the walls of our tiny study where we each have a desk overlooking the harbor. As you can see from the photograph, my desk is clean and clear, ready for writing with "Space to Breathe" as the Japanese like to say. There were fifty five objects of nostalgia on the walls of this space, baseboard to ceiling, crammed, cluttered, stacked two deep and no longer appreciated with fresh, discerning, sensitive eyes. Clearly, we'd lost our balance. But with our new resolve, cheerfully we took everything down and removed the hooks and nails. Don came along and filled in the holes and painted the room a refreshing coat of brilliant white. Peter's first reaction was that he liked it better before, with all our loved ones hung around us. But then, in less than twenty-four hours, he sat at his desk, looked around at the purity of the space, was able to enjoy fully the three large beautiful paintings by Roger Mühl and said, "I love this room." The study looks and feels large, expansive and makes us more clear-headed.
Most all of the treasured sentimental objects have been passed on to loved ones or to libraries. Our children were thrilled. Friends were surprised. As we cleared the clutter by letting go of the old we gave our walls breathing space and we find we breathe more deeply as a result. I'm quite amazed at how blind we become. An inch becomes a mile. Enough is never enough until there is radical shift in our attitude and act upon it. Back to Aristotle's "Active Virtue…"
And then there were those memorable trips to the post office where we would carefully wrap the items and put them in boxes and send these priceless objects off to family and friends. Yes, it was painful to let go, but we knew we had to if we were to move on, to look ahead and lighten up. Once, at the post office, we both had tears roll down our cheeks as we'd send off sentimental photographs. But I believe these are joyful tears and judging from the happiness these surprise packages brought to others, it increased ours as well.
~~~~~
Brooke's new Upper East Side apartment was ready for a tour. Peter and I took a train to New York City to accept the invitation of Tony and Brooke to be their first official visitors. Their rooms are crisp, clean, uncluttered and full of style. The different shades of blue against pure white were so refreshing. (We were inspired and secretly proud of all we'd done to the cottage.)
The New York Times published a feature article by the insightful journalist Dan Shaw about creating happy spaces and how important color is to our mood and spirit,"Is this what Happiness Looks Like?" Dan Shaw wrote about color being something of a religion to some interior designers: "Alexandra Stoddard, a Park Avenue decorator who has written some 20 design and self-help books, including Choosing Happiness, is zealous about the subject: "I go by nature," she said. Beige is not a color in the rainbow; it has no energy. Why would you want a beige sky? Why would you want beige water?". In a Time side bar, "How Designers Put Sunshine Under the Roof," I was quoted: "I got all my color inspiration from nature. Clean, fresh colors, like sun yellow and baby grass green, and pink that is mostly white with a drop of red. I love to paint ceilings the color of a clear blue-sky day. But if you have pink walls, and paint the ceiling blue, the walls will turn purple. So is you have pink walls, you can paint the ceiling a pale green."
~~~~~~~~~~~~~~
August brought us my editor Toni Sciarra's annual visit to the Cottage. She was given a full-blown tour of the cottage, closets and all. We enjoyed organic tomatoes and Skipper's grilled fish at Skipper's Dock and the most stimulating conversation imaginable. We talked about my new book and threw out words and phrases, trying to dream up a title. We laughed and concentrated deeply on the new book. What an inspiring day!
~~~~~~~~~~~~~~~~
Lily's third birthday party was joyful. The surprise waterfall was a huge hit. The twins entered kindergarten the end of August, leaving Lily to attend pre-school without her older sister and brother. As children and grandchildren go off to school and college, we prepare for our exciting activities, our lecture schedule, travel and events.
Happy September to you. I hope the summer's sun and spaciousness has been fun and you're energetic to actively engage in meaningful new projects.
My new book is about our future, renewing ourselves and, in many ways, reinventing ourselves. We are all in this process at different stages. I'm thrilled I have had a breakthrough and am writing the right book for me right now.
I hope to see many of you at the events in Lake Forest and Winnetka, Illinois, September 8th, 9th, and 11th, and please plan to come to the National Book Festival September 30th in Washington, DC.
Also, save the date for our fall foliage Happiness Weekend. Call the Inn at Stonington, 860-535-2000, to reserve your room. I'm preparing the Happiness Seminar and I assure you it will be a lively discussion with your active participation.
Great love to you. Thank you for the beautiful notes I receive that make me feel energized and happy.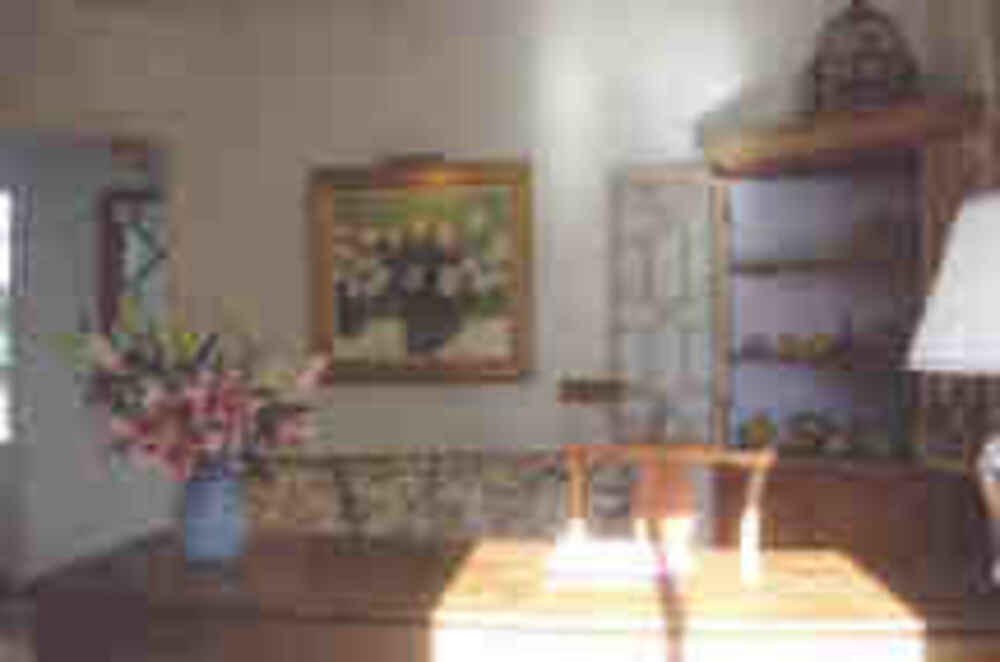 Alexandra's writing desk overlooking the harbor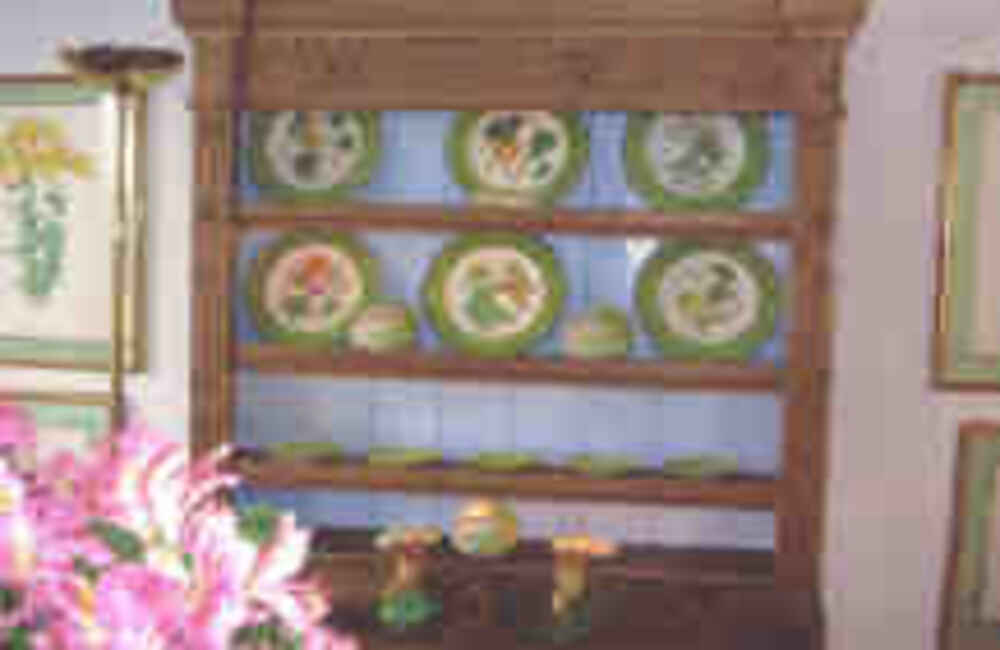 Alexandra painted the back of a cabinet in the dining room blue.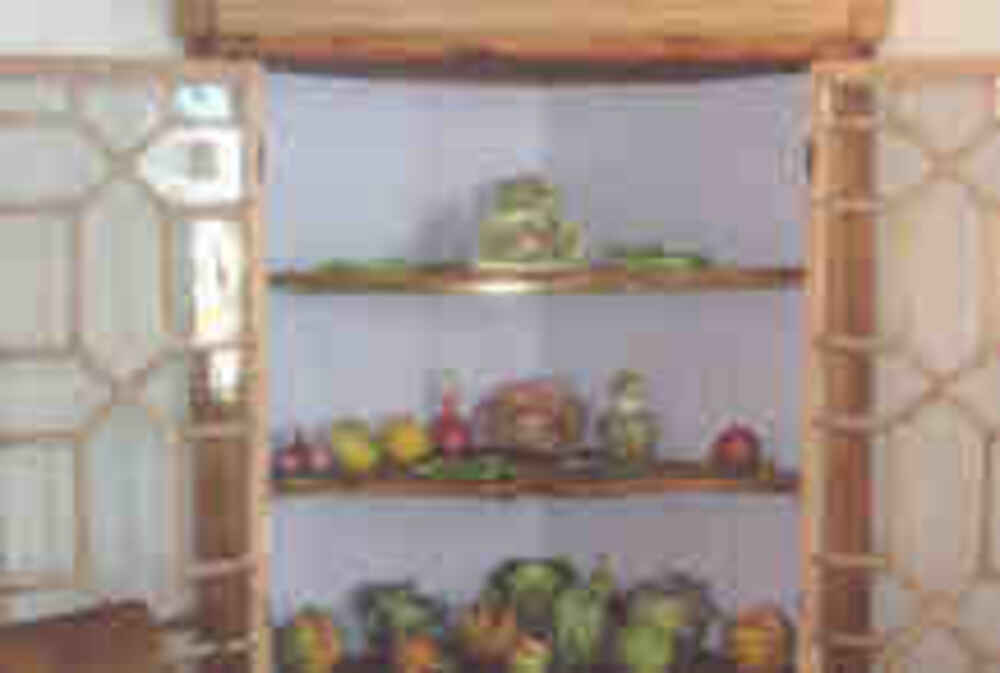 Some Gordon porcelains displayed in a cabinet with a sky blue background.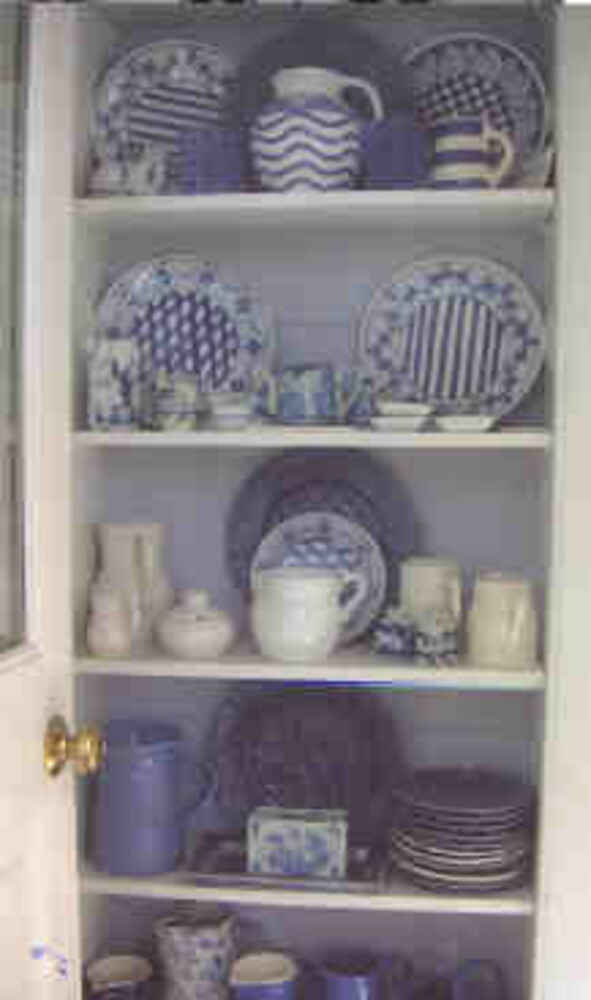 Some blue and white to remind Alexandra of her lovely summer hydragea!
Southern Women magazine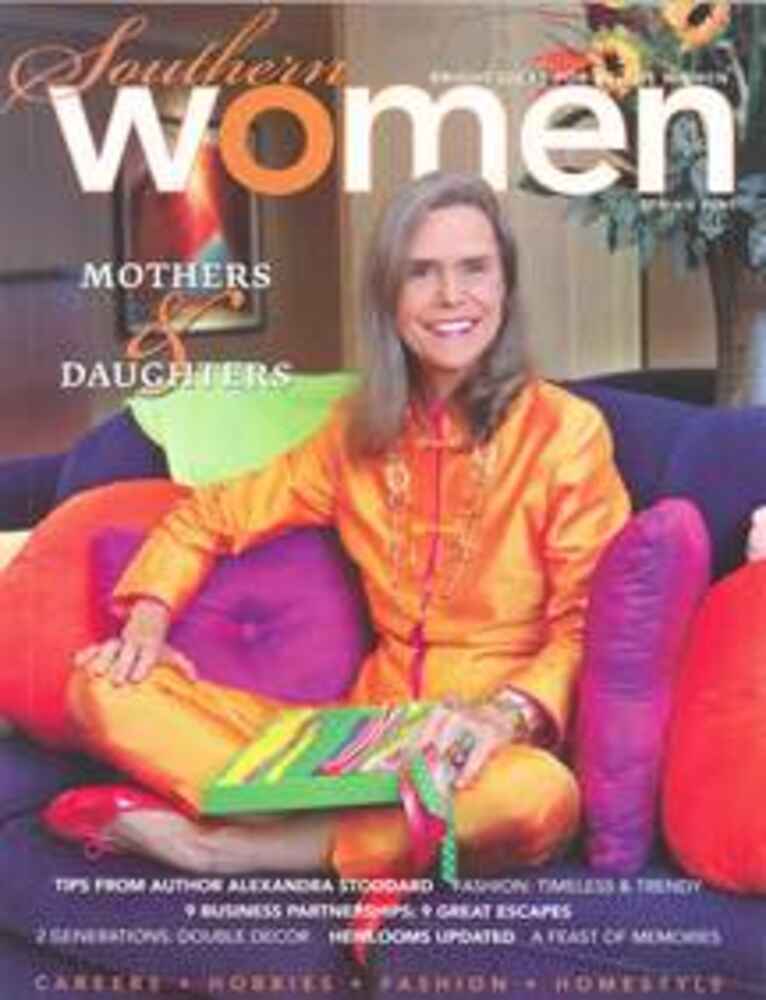 Alexandra, shown here at The Madison Hotel in Memphis, offers tips for our daughters. Photo by Lisa Buser
Grace Note
"All our deliberate acts aim at our happiness."
Cicero