Dear Friend

Happy April – No fooling! My first-born daughter, Alexandra, was due to be born April Fool's Day. I told everyone she was going to be born March 31st. On March 30th, Alexandra Brandon Stoddard (A.B. Stoddard on television) was born 43 years ago.
Another significant March birthday is my husband Peter's. This important marking caused us to reflect and look forward. As a March surprise, to avoid black ice and snow, we decided to go on another exiting journey to Barcelona, Spain, where neither of us had ever been. When we inquired from different airlines how we could use our airline miles for our flights, we ended up with a woman who was in a far-off land, outsourced, telling me "there is no direct flight to Barcelona." Okay, I paused. "Where does the plane stop?" "Paris." Fine. "We'll go to Paris!" This was such a surprise, such a delightful thought, we said, Yes! We're there!
For no additional fee, we were able to spend several glorious days in Paris where we walked around, and returned to our favorite spots. We went to see our favorite impressionist paintings and a small, precious Van Gogh exhibition. We hung out in cafés and savored one of our most favorite cities. To my memory, we'd never been to Paris in the winter, and this had its magic. Bundled up (it was COLD), we felt so happy to be given this gift of experience and every moment seemed sacred and blissful.
The flight to Barcelona was short, in sunlight, and we arrived in time for dinner. We were directed to a restaurant where we savored shrimp and risotto, local wine and vegetables. Our goal was to eat a healthy Mediterranean diet of fish and vegetables. We'd been told by friends how wonderful the food is in Barcelona. No one could have prepared me for the pleasure of our dining experiences.
We chose to go to small restaurants that really care, often a husband and wife team. Because we were in Spain to relax and absorb the culture, we had to adjust our time clock to theirs. We dined late and therefore awoke later. What a refreshing change from our routine at home. We enveloped into a relaxed, comfortable pattern of leisure, some of the happiest moments of our lives together. Everything was new and refreshing because of adventurous journey.
Because Barcelona is on the East coast of Spain, we knew to head to the beach …. This was not a visit with bathing suits in tow, but an opportunity to walk the boardwalk, observe the children and dogs romping in the sand and observe the powerful surf and waves of the Atlantic Ocean. The temperature was brisk but we were glad to flee the snow of March in New England.
The second day we were in Barcelona I saw snow from the window of our six story high room. We'd been told the weather was predicted to be sunny and 65 degrees during our stay, the flowers would be in bloom and the palm trees glowing in the sunlight. We canceled our plans to return to the beach and ended up in an adorable tiny restaurant on a narrow street as the snow accumulated. Romantic neighbors joined us as we all experienced the biggest snowstorm in 20 years!! So much for our effort o leave Stonington to escape the cold and snow.
There was a special electricity in the air. This was an unusual happening. The city shut down. There were no taxis, buses, trains or planes. The newspaper the next day showed the city's familiar famous landmark, the Guadi's Sagrade Familia basilica, in the massive snowstorm. "The weather did, however, bring an unusual white tinge to the city's familiar landmark." Thanks to an energetic waiter from Belgium, who was on an internship, he helped us to go to a main boulevard where we eventually were fortunate enough to find a taxi. Blessedly our hotel had a restaurant one elevator ride from our room – going out in the blizzard was not an option.
We awoke to the most gloriously sunny morning and the snow had miraculously vanished. We headed straight to the beach and were surprised by the drama of the waves that were 20 feet high. Some of the local beach front restaurants were in danger of the extreme high tides. Was it the storm and the full moon? Climate change is climate weirdness – there is something supernatural, unusual, odd and strange. As serious as global weather conditions can be, we fully appreciated the drama of being right there, with the spray of the salt sea air in our face, the warm sun was refreshing after a harsh New England winter. Seeing cypress and palm trees added to our pleasure and the spirit of place – a city on the beach. Remarkable.
In all the years I've been married to Peter he has never wanted me to a make a fuss over his birthday. But there was something special and sacred about this year on March 15th: Peter turned 88. He's always said, "My age is none of my business." He still feels he's too young to play golf, and is more playful and happy than ever. This birthday would be different. We would celebrate a well-lived life (so far).
When I asked Peter how he envisioned this "grand Pierre" celebration (as his oldest granddaughter loves to call him), "I want to go to La Grenouille for dinner." The restaurant at 3 East 52nd street is where we had our first date and where we continue to go for all the most meaningful events in our lives. This enchanting restaurant is an oasis of extraordinary beauty and simple elegance. Returning there, alone, together, elevates the dining experience to a feat of the senses, where the art of living has been mastered in every impeccable detail. Peter looks back at this evening as a delightful experience of our being with ourselves, by ourselves, enjoying every moment of sheer bliss.
Growing older doesn't necessarily make you wise, but when you spend the accumulation of years with caring, nurturing mentors and friends of excellence, as well as continuously learning, being mature can be an enlightened experience. I told Peter that his health and happiness is an achievement and should be celebrated! Sitting on the restaurant's red velvet banquet sipping champagne, toasting Peter on his 88th birthday, surrounded by spring flowers made me acutely aware of our good luck together.
One of the greatest gifts he gave me is writing down his thoughts "Approaching My 88th Birthday" – an essay that is so inspiring and beautiful. I aspire to be as loving, kind, gentle and cheerful as Peter is when and if I'm fortunate enough to be healthy and happy on my 88th birthday. We spent the whole birthday week in New York City going around to favorite places, stopping for afternoon espresso and long relaxed talks. Our time together was tender and lovely in every way.
We went to Cooper's music class, half a block from our hotel where she squeals with joy and dances to the rhythms of the different instruments. At the end of the class her teacher blows bubbles and the children chase after them. "Pop. Pop." We went on to the Central Park Zoo to watch the sea lions do their tricks at feeding time, and watch the prancing bronze animals go around to the clock that gongs with two monkeys ringing the bell. We blew bubbles and played ball. Jubilation filled the air. Young and old, we were all rejoicing.
I have been working on a book I'm passionate about and am waiting to hear from the publisher. I'll keep you posted. We're also waiting for a publication date for Peter's book of wisdom, Figure It Out. These are indeed, exciting, fulfilling and immensely satisfying days full of meaning and pleasure.
The end of March my daughter Alexandra turned 43 before coming to the cottage with the "grands," Nicholas, Anna and Lily, to join their cousin Cooper and their Aunt Brookie and Uncle Tony. The celebrations continue. These precious people make Peter and me forever young …
Great love to you. Happy Spring!!

Have you taken photos at one of Alexandra's events that you'd like to share? If so, you can email them to AStoddardInc@aol.com. Please be sure to include the names of those in the photo and where and when it was taken! We will try to include them on the website in the future.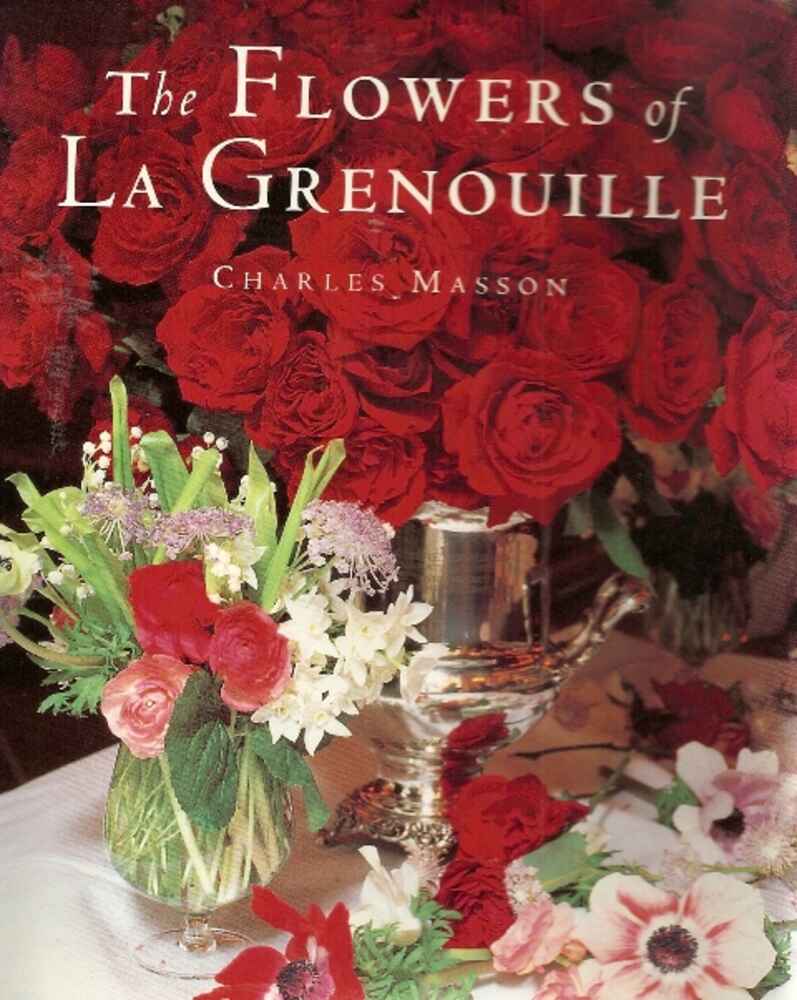 Charles Masson is a dear friend and is the proprietor of our favorite restaurant.
Happy Birthday Peter!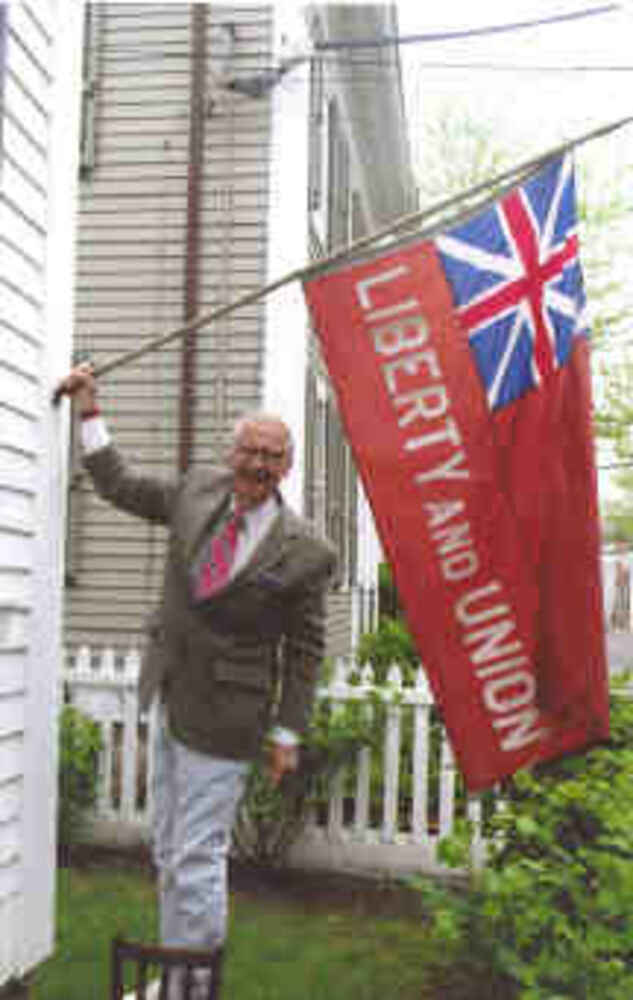 Favorite flower stamps of Alexandra's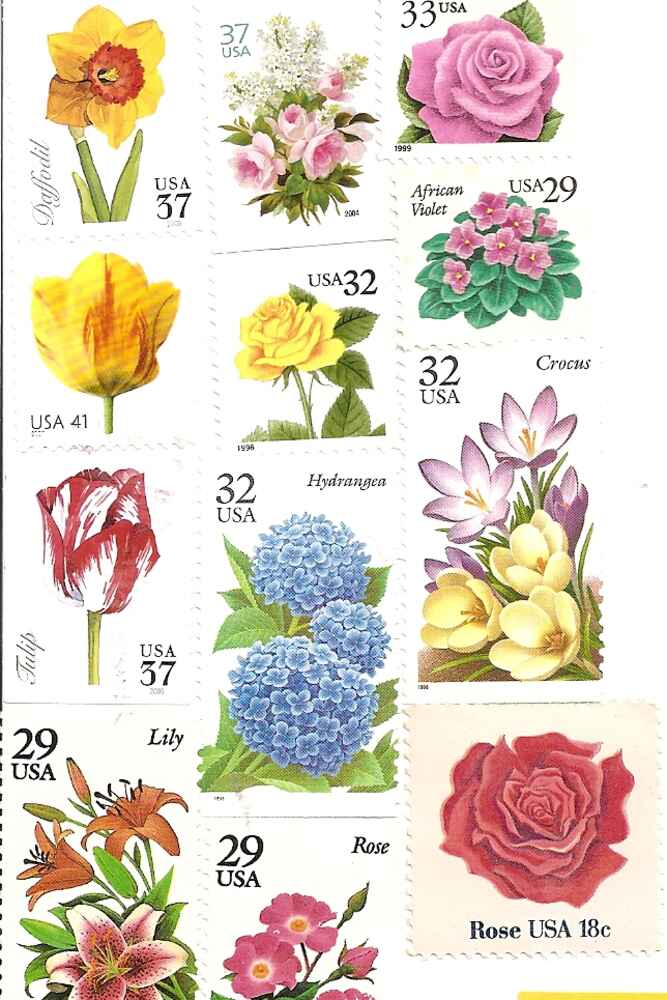 Peter Megargee Brown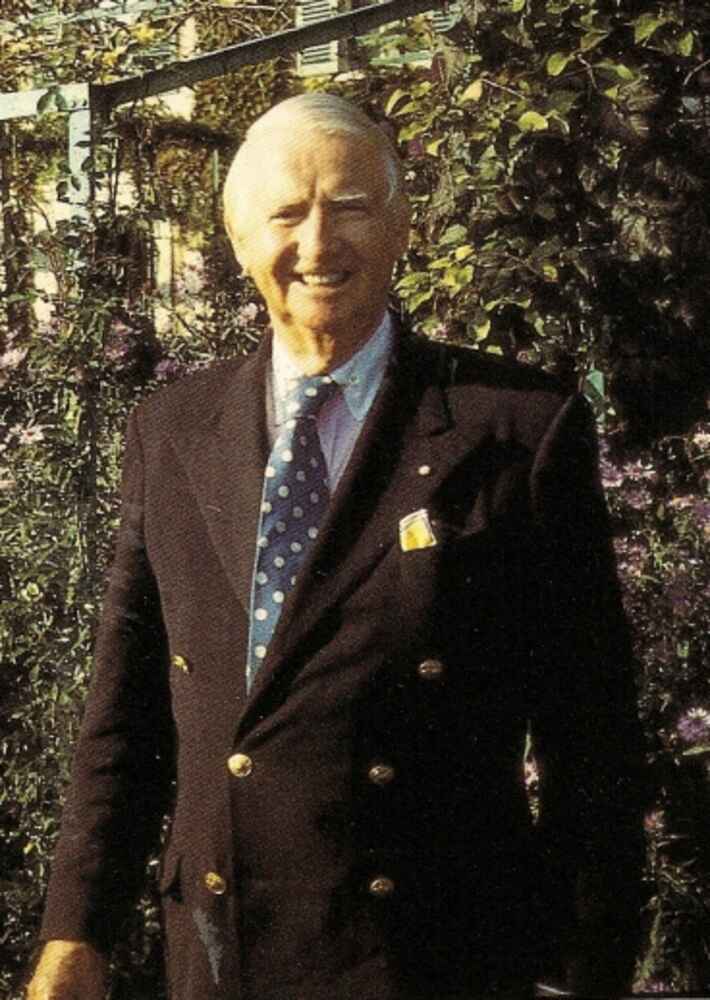 This is a favorite photo that Alexandra took of Peter at Claude Monet's beloved house and garden in Giverny. This is the photograph selected for Peter's new book Figure It Out.
Favorite Love Stamps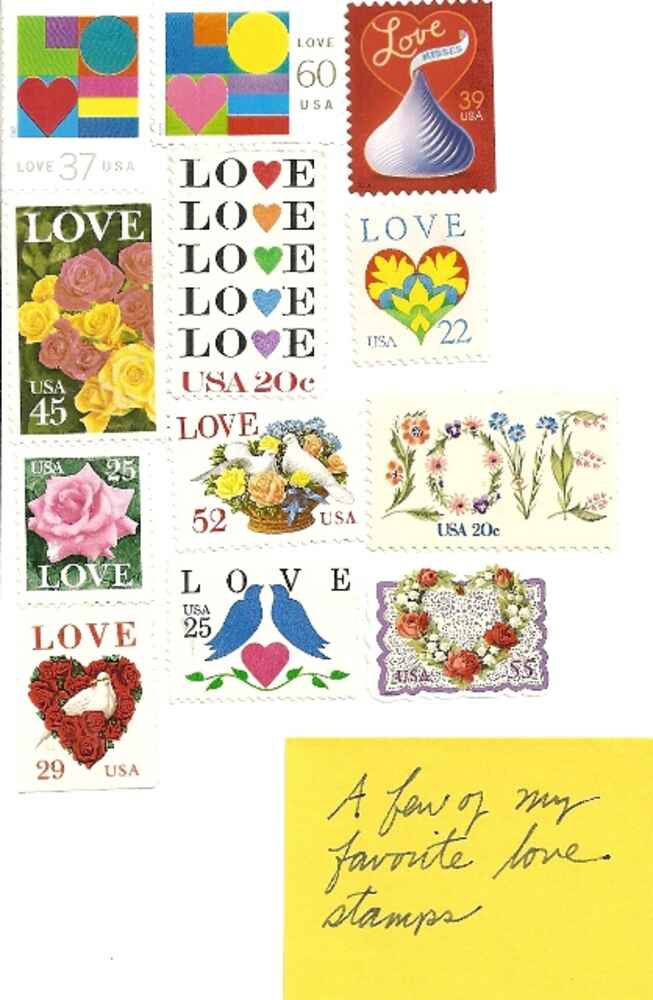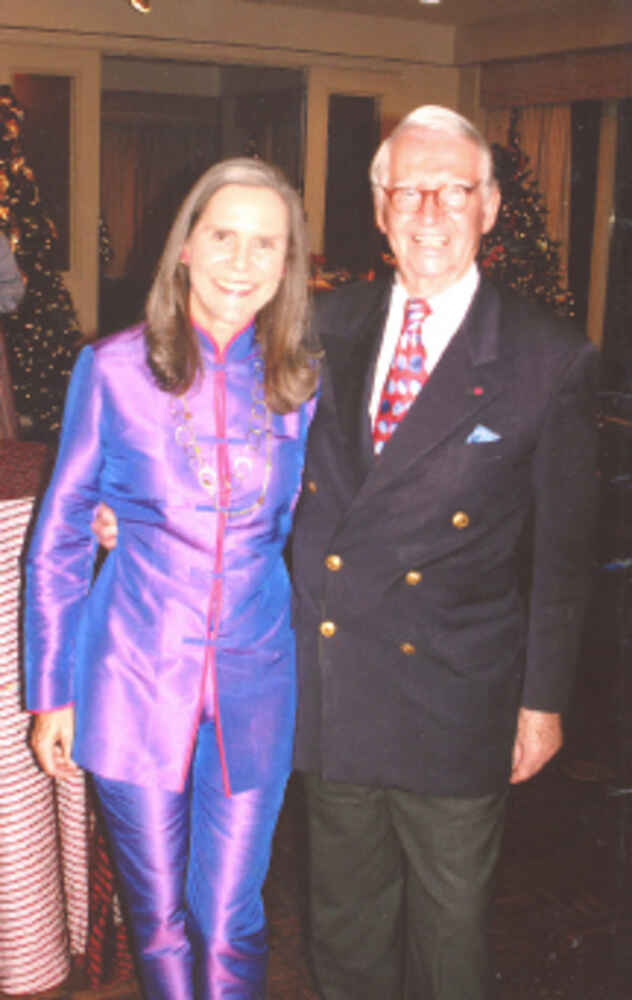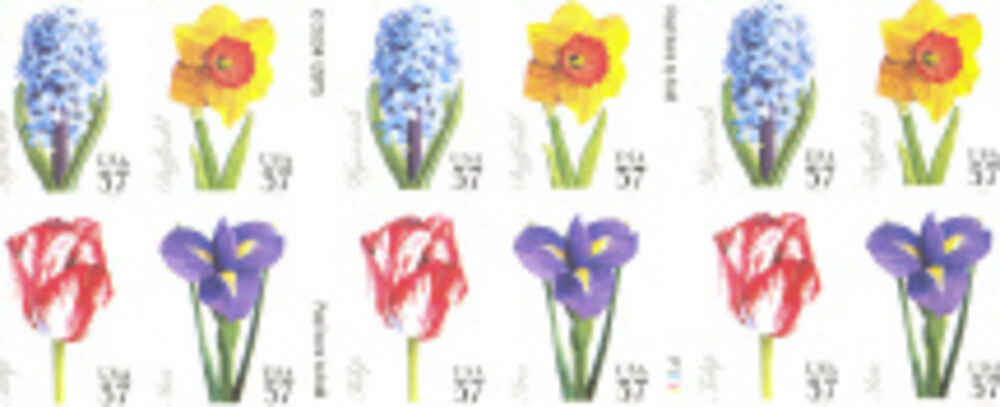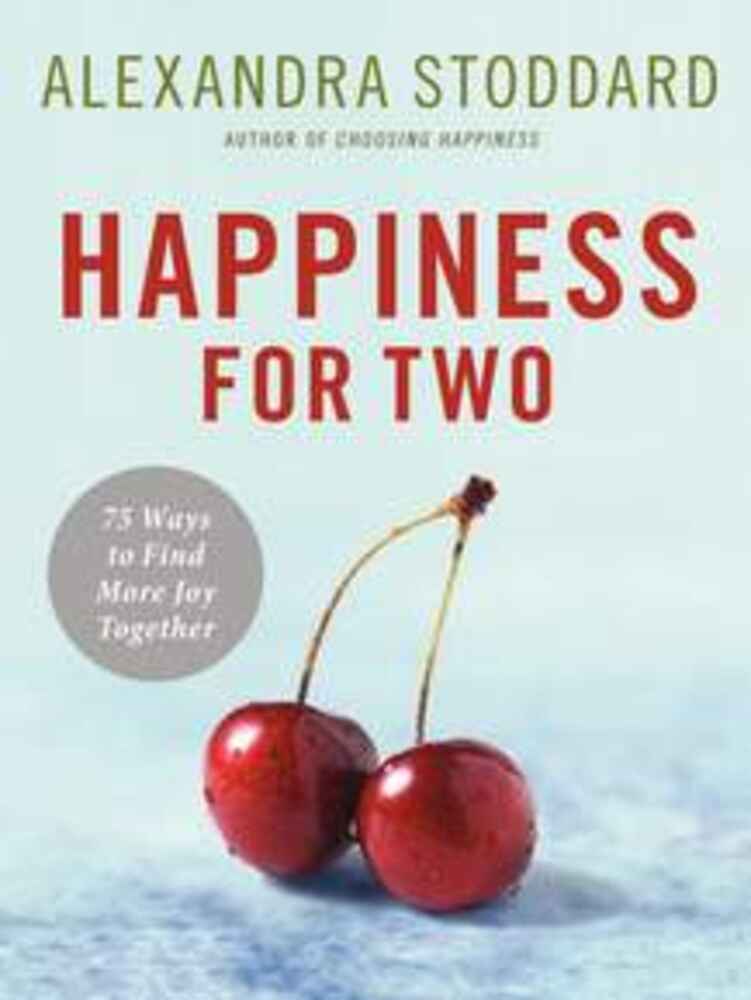 If you would like to get an autographed copy of Alexandra's book, please send your order (including inscription information) to:
Jane Hannon
Bank Square Books
53 West Main Street
Mystic, CT 06355
(860) 536-3795
banksquarebks@msn.com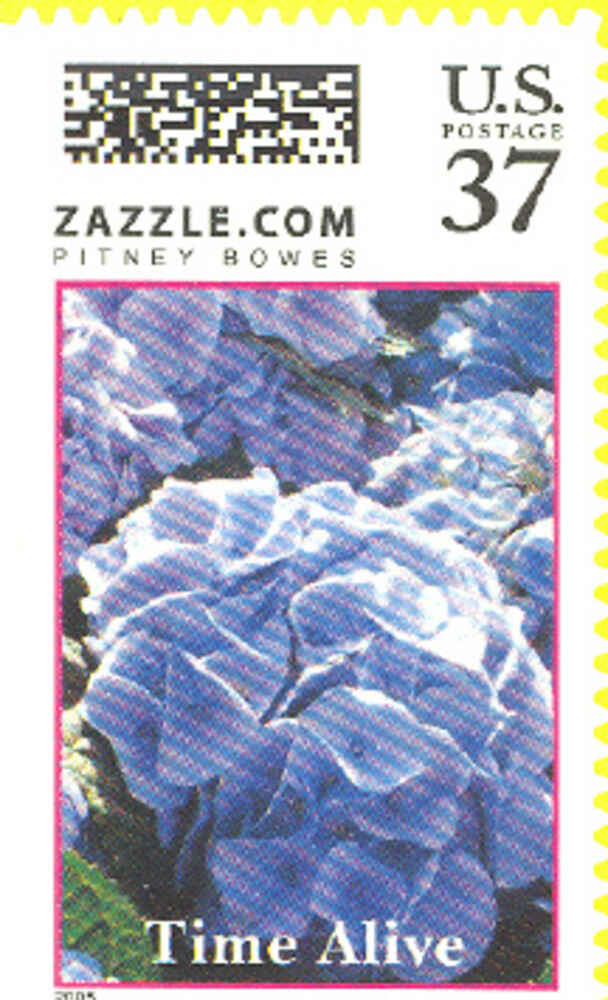 Spring flowers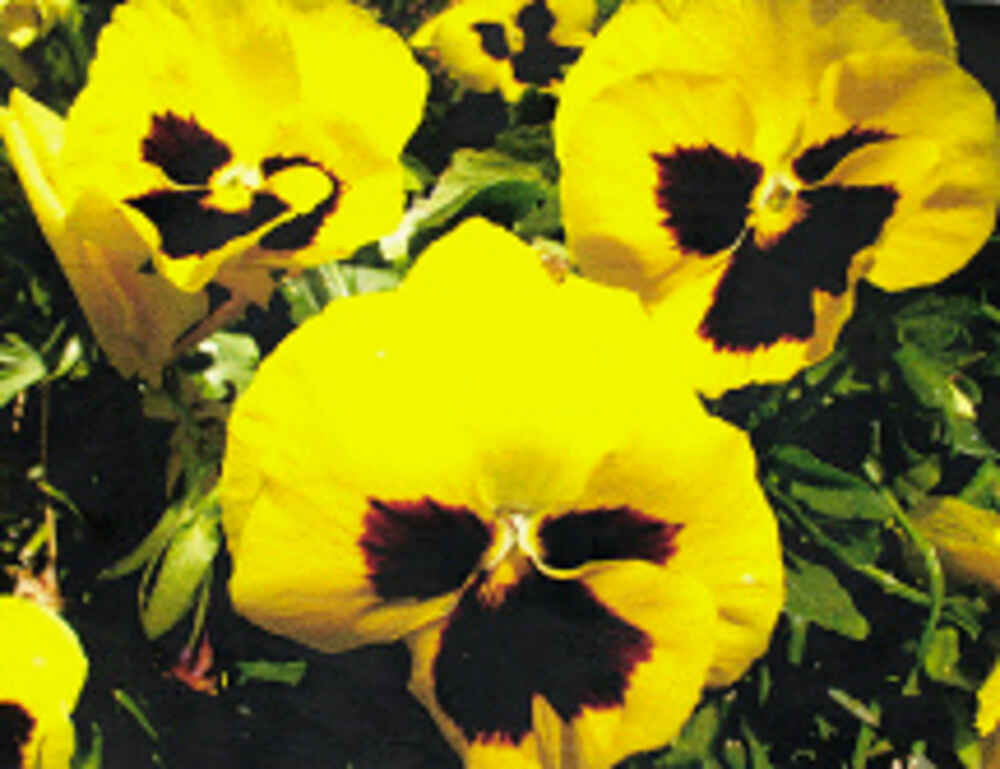 Grace Note
One must cultivate one's garden.
~Voltaire