Dear Friend

September is one of my favorite months. I love the cooler, fresh air, and the change of seasons, the beginnings, the new challenges and a fresh start.
Cooper went to pre-kindergarten in her plaid uniform. Her best friend Caroline, who lives a few floors above her in their New York City apartment, walked the few blocks together holding hands. Nicholas and Anna entered 4th grade, and Lily, 3rd. Everyone is on a schedule of school, sports and dance.
When our power eventually came back on in our village and the surrounding towns following tropical storm Irene, Peter and I returned to our cottage from New York City, where we stayed until we had power. Brooke, Cooper and Tony came ahead to be sure everything was in good shape. What a joy to be greeted by them upon our return. Stonington lost lots of trees, but we were grateful the waves weren't any higher. The lawns across the street were all flooded but our house, for the most part, was safe, and we weathered the storm.
Post Irene, we have had beautiful weather, along with some extremely heavy rain. One night, within a few hours, we got 3" of rain. Within a few days, we saw late-blooming roses on the four rose bushes we planted for each grandchild, and the one we planted to celebrate Brooke's 35th birthday 7 years ago bloomed joyful to celebrate her wedding anniversary on the same day. Who is foolish enough not to know roses have souls.
I spent long, productive hours in my writing room in September, with the pink roses from our garden on my desk. After returning from Maryland and New York City, with a 10-day interruption from my intense writing schedule, I'm staying home until further notice in order to complete my book, Things My Daughters Have Taught Me and More Things I Want Them to Know. This is where I have to be now because of my extremely tight deadline and my commitment to put my all into "the book" as Peter and I refer to it; "the book" has me in her spell. Our adjoining writing rooms have great spirit of place. I look forward to productive hours of uninterrupted work in my favorite room in the cottage, my writing room.
I have completed 47 essays and have saved Aristotle for last. How can I boil down all the Things Aristotle Has Taught Me into one brief essay? As I do a second draft on the completed essays, I'm musing about the teacher who has guided my thinking for 52 years. Somehow I will find the clarity of expression Aristotle demands, and, when I do, I will have completed my book before the editing process begins with the publisher.
Friends, and obviously Peter, tell me they've never known me to be more passionate about a book then this one. Because I have struggled so long and hard, the pleasure I'm feeling as I work is rewarding. There's no better way to learn about yourself than to face a blank page of white paper and, as simply as possible, express the truth as you know it.
I had my work cut out for me this summer and it was joyful. I was in a routine that was comfortable for us. We took lots of walks, ate fresh, healthy food, read a lot, and got much sleep. I feel I'm in training for life. By having a goal and a schedule, having something you're passionate about, making your chosen work a high priority, and feeling the grace of trying to do the best that's in you, is a satisfying feeling when you hit the pillow after a day of focused concentration on work that is intellectually and emotionally challenging.
There's great excitement in the air. Hollywood has come to Stonington Village. My favorite actress, Meryl Streep, along with Steve Carell and Tommy Lee Jones, are starring in an upcoming film, Great Home Springs directed by David Frankel ("Marley and Me," and "the Devil Wears Prada.") The story revolves around a middle-aged married couple, who, after 30 years of marriage, attend an intense couples counseling week to decide the fate of their marriage.
The excitement is intense. The shooting began this morning on Water Street, the street where we live! Certain locations along our street have been transformed by a wonderful crew who has taken over our village. An antique shop is now "Clipper Movie Theatre," with foreign films. Noah's restaurant, where Peter and I are regulars for breakfast, is now "Nor'easter Diner," with the outside murals of lobsters, one sipping wine in a bucket of soon-to-be-boiling water. There is a hardware store next door and a chocolate shop.
A location scout came to scout our cottage for a living room, hall and staircase for a small scene in the counseling waiting room. At first Peter and I thought it would be cool to have Meryl in our cottage. But, with my writing deadline, and a crew of 50 for 3 days, where we'd have to evacuate, it was out of the question. Our cottage was not selected – deep sigh – an obvious blessing.
Several locals tried out for minor parts in the movie. Melissa, a waitress, will be a, guess what, waitress, in the Nor'easter Diner. Everyone is having fun. The street is all blocked off for the filming. For our sleepy little village to have this movie shot here (rather than in Maine where the script locates the film) has brought some entertainment to the center of our village. They continue to film through the first week of October. I'll write more details as I know them!
Because of my deadline to post this website, I can't write about tomorrow's book launch party for our friend Jim Hicks. I will give a talk and enthusiastically support Healthy Eating Healthy World, Jim's inspiring book about unleashing the power of plant-based nutrition. There will be several hundred people at Saltwater Farms Vineyard to celebrate, and Peter and I are looking forward to participating and being with friends.
Cooper turns 3 October 16th. We're having a family reunion in October with all the grands. Nicholas and Anna turn 10 October 5th. Nancy, who is doing the computer work on my book leaves for Italy for a long-planned vacation for two weeks. I will continue re-writing until she returns, and, the plan is for me to be able to complete the draft and submit it to my literary agent Carl by the 1st week in November.
Peter has invited me to go to Paris to celebrate my 70th birthday. I knew I didn't want to leave my work if it weren't completed. I now feel confident I can make this happen. I've accepted this amazing invitation. One of my essays is "If You Love Paris, Go!"
The sweetest thing happened. Cooper has Tuesday, Election Day, November 8th, off from school and has asked Grandmommy and Peter Rabbit to have lunch with her in New York on my actual birthday. We fly to Paris that evening! In Paris, I will reflect on this experience of these past months of writing, and I will contemplate what is next for me. I've done a great deal of soul-searching in anticipation of this big birthday. Frankly, I don't feel my age. I feel half my age – young and vigorous. I'm happy we will be in Paris to celebrate, but the anticipation of having lunch with Cooper, at HER request is priceless …
Happy October. The "Grands," when they're here, are planning to sell hot cider and cinnamon doughnuts to raise more money for the children's room at the library.
I hope you find pleasure in your life as you pursue worthwhile goals. October can be an important month for you to do personally meaningful things before the coming holidays. Have fun and good luck.

Have you taken photos at one of Alexandra's events that you'd like to share? If so, you can email them to AStoddardInc@aol.com. Please be sure to include the names of those in the photo and where and when it was taken! We will try to include them on the website in the future.
This is where we'll be hanging out in Paris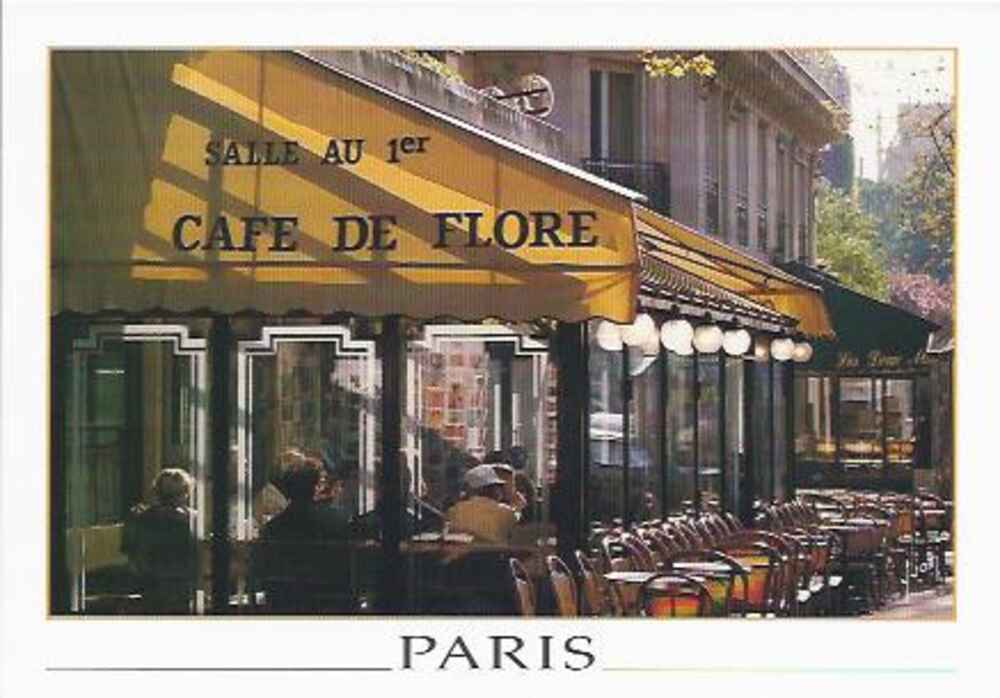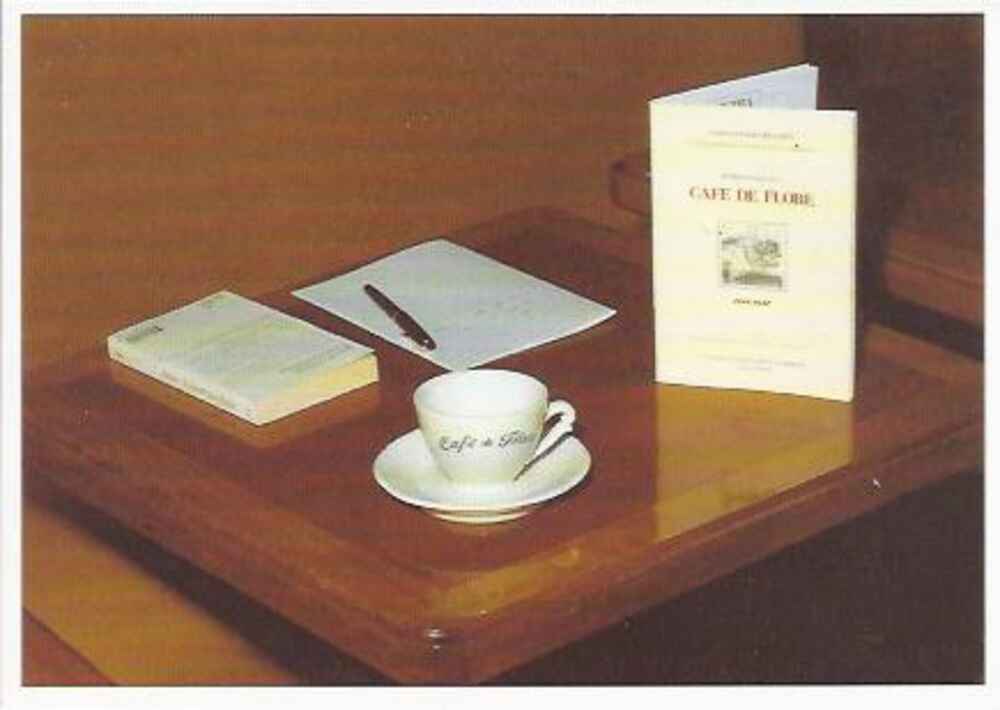 Picture me here musing in a favorite cafe' ...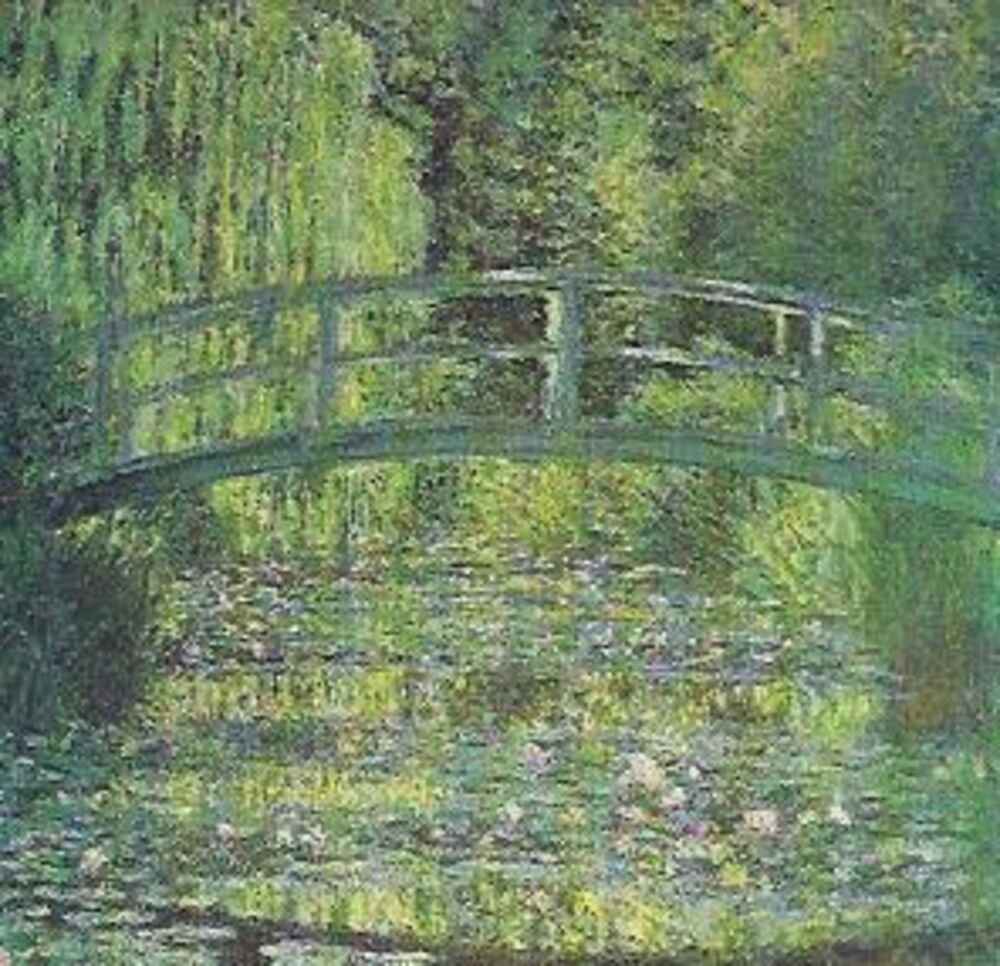 Claude Monet's bridge has special symbolism to me.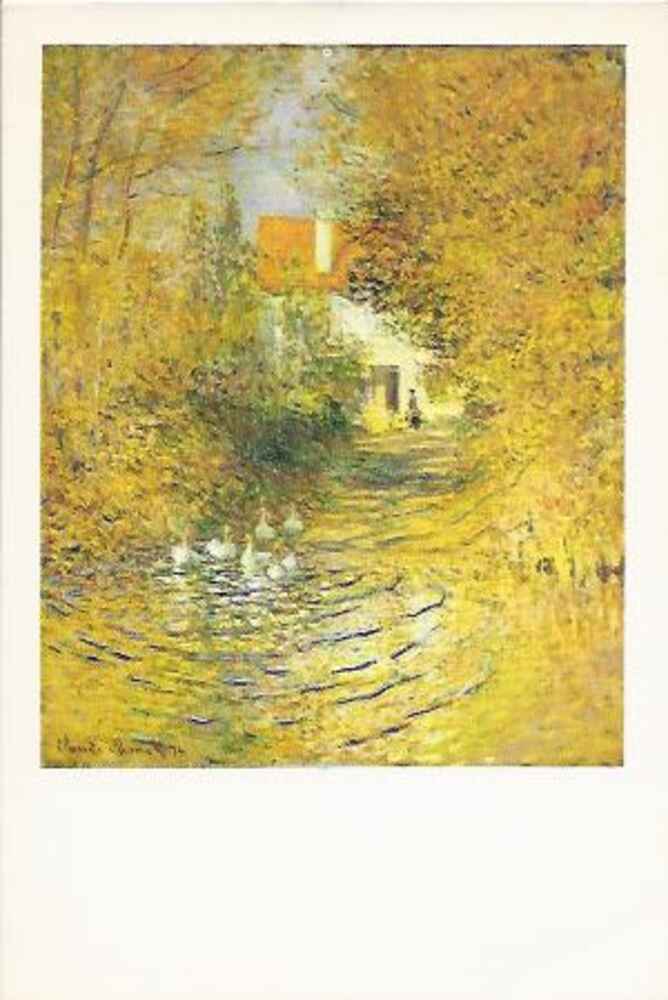 A sweet Claude Monet autumn scene.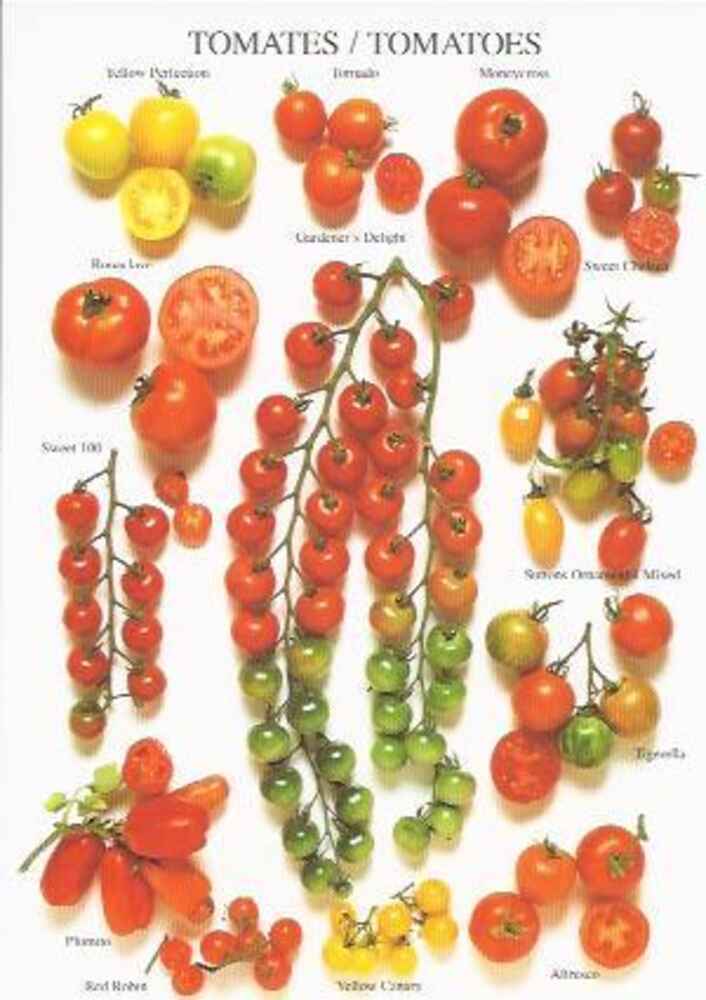 Peter and I have enjoyed organic tomatoes all summer and in September.
.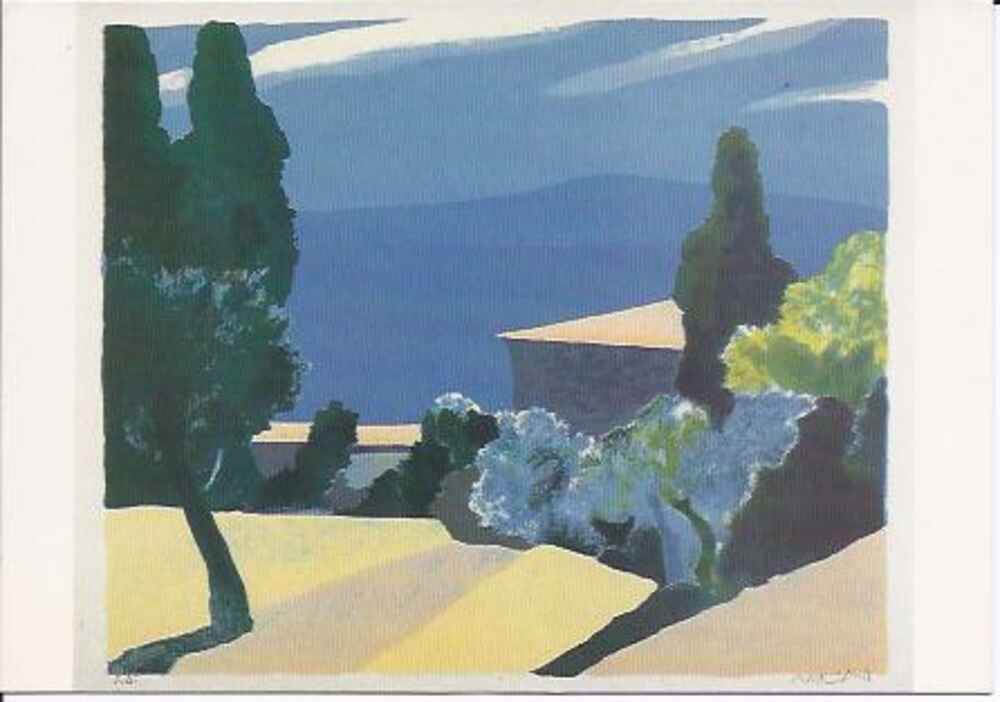 We feel blessed to live with Roger Muhl's art every day ..
Figure It Out: A Guide to Wisdom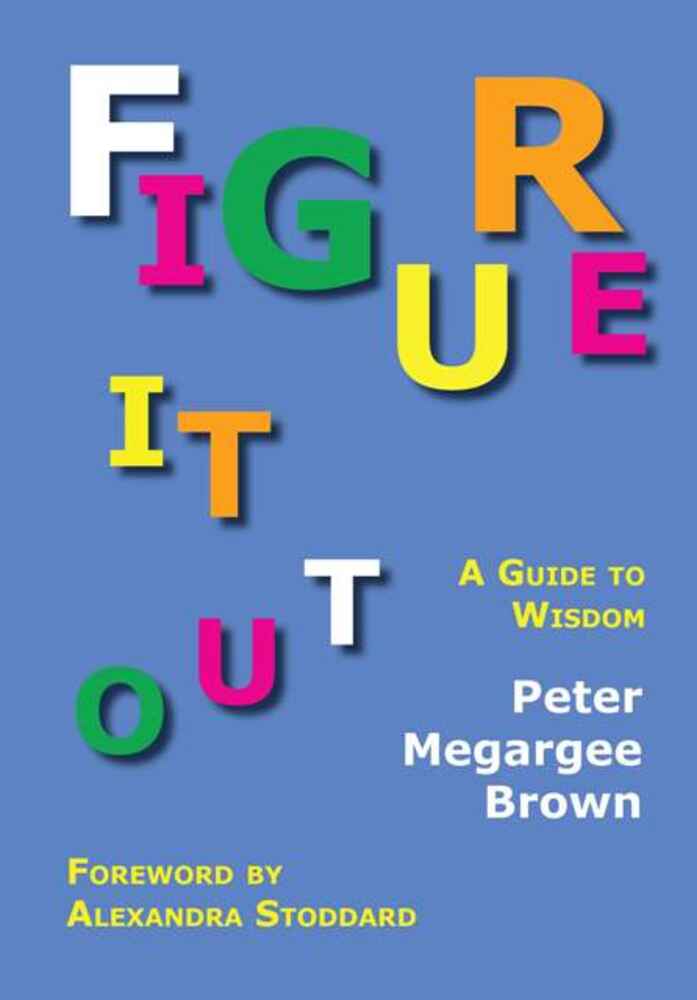 Please consider giving Peter's new book to family and friends for the holidays. Make checks for $25.00 per book to:
The Stonington Free Library
Send to:
Peter Megargee Brown
87 Water Street
Stonington, CT 06378
Peter will pay shipping. Your contribution is 100% tax deductible.

Grace Note
The salvation of the world consists in the salvation of the individual soul.
~Carl Jung