Dear Friend

Happy New Year! One of my precious daughters told me recently that the year 2011 is going to be the best year of her life. I immediately confirmed that and fired back enthusiastically,
"2011 is going to be the best of my life also." My daughter said, "I want clarity. I want focus." Ah, in the midst of the holiday chaos the true understanding of how to live emerges. When I asked Peter what he thinks, with a wink and that flirtatious smile I feel he reserves for me, he affirmed this commitment, double thumbs up, "Let's try it."
This is my New Year's Resolution. I've decided to put all my philosophy and belief in happiness into high gear and rev up my natural optimistic mental attitude. December was one of the happiest times for me for a variety of reasons. It all started quietly when I was writing. My nature is to look at life with awe and appreciation and having spent Thanksgiving feeling deep gratitude for our family and friends, for our country and for our universe, I sat peacefully at my writing desk thankful for the very simple fact that I'm alive, healthy, happy and have achieved as much pleasure in living as is possible in the human condition.
I'm having fun! The grandchildren encourage me to play … I find myself sitting on the floor more. That's where the action is. I remember nine years ago when Nicholas and Anna were born. Every time I went to visit Alexandra, I ended up in the laundry room washing and ironing. After all, I was trying to be helpful. A few short years later, Anna came to the laundry room, radiant with fresh air energy on a glorious July morning. "Big Mommy, come play with Nicholas and me in the sandbox."
My mind began playing tricks on me. I was ironing a panel of white curtains for the living room. I was whelmed by the time-consuming task. Thank heavens I turned off the iron, put the spray starch down, took off my apron, shut out the light and left the windowless basement to go out into the sunlight in the glorious beauty of nature with the garden in full bloom to sit in the sandbox with the twins playing make believe…
As we baked and decorated cookies and cakes, we giggled and told tales and had timeless moments until the lunch bell rang. During their afternoon naps, I was able to breeze through my ironing project. My two grandchildren became my Zen masters and taught me the most important lesson about how to live: Be present. It is now and only now that we have spirit-energy and when we have these time-specific precious opportunities, we must seize the moment with exuberance and outstretched arms.
And that's just how I lived the whole month of December. I felt light, my heart rejoiced, and I was happily working on a new book. You, as my reader, cannot be pleased with what I write if I am not happy and passionate. I firmly believe that if something is interesting to me it will be of interest to you. If I didn't, I'd keep my writing in my notebooks and never share them with anyone. But I want to share my ideas with you and feel as though we're sitting together having an interesting conversation. I'm never less alone then when I'm writing.
I enjoyed the cheerful spirit of the holiday season, listening to familiar carols and hymns, receiving gleeful pictures on greeting cards of friend's children and grandchildren. It's astonishing to me the joy I feel knowing so many wonderful families through the common bond of my choosing to be a writer. And even in the silent times there is this deep connection where I feel a sense of unity, in a community of remarkable souls from all over the world. Please know that in these quiet times, I am working harder than ever and am up to meet any challenge.
Peter's second fundraiser for Figure It Out was successful and a great deal of fun. As Peter autographed his books and visited with friends and strangers, I gift-wrapped; everyone felt in the festive spirit and felt good about giving his book as a holiday gift while helping the library to raise necessary funds. A doctor came over and inquired, "What is your book about Mr. Brown?" "Wisdom." "How long did it take you to write it?" "Over 50 years." The next day we had breakfast with this wonderful doctor and his wife and a few hours later we felt we'd been friends for years.
We had several Christmas surprises. One day as we walked to the post office with tote bags in tow, a UPS truck slowed down. I inquired, "Jimmy, would it ever be possible to have you come to our cottage. I have some pretty large, heavy packages for our family." "I'll leave you my phone number on the door of 87 Water Street. Merry Christmas." When Jimmy came to pick up all our boxes, Peter gave him a personalized copy of Figure It Out and we felt so blessed.
Our dear friends, Kerri and Matt Kennedy came for a celebratory luncheon party at the Dogwatch Café. I brought a bouquet of bright yellow roses for the table, a refreshing change from all the red and green of the season. We sat overlooking the harbor, talking our hearts out. Peter was on a roll, dressed in his new red plaid trousers, telling the Kennedy's that "Alexandra is on a new kick!" We laughed until we cried. Oh my, were we living in the moment! We ended up at the kitchen table having tea with honey, listening to a CD Kerri's nephew made. We broke the five-hour rule and had the happiest day we can remember …
While I was having my annual Christmas lunch with my friend and agent, Carl, Peter took Brooke to a Christmas lunch, father-daughter. It felt so good to have this work out so magically for everyone. Carl and I had a breakthrough. We are in total synchronization about my writing, not to mention my ecstasy dining on nutty-brown Nantucket Bay scallops with shaved black truffles. Even though I am struggling to have my publisher give me a book contract, I feel confident I am going to succeed this year, and this is the strength behind my conviction that 2011 will be the best year of my life – so far! Perhaps I became complacent, taking my book publishing for granted. I was told by a friend with three active young children that perhaps I'm not out of touch with reality to always try to look nice at home. Well, I do try to look nice because it makes me feel good, and I enjoy Peter's compliments.
There is one promise I will make to myself and you, my reader, will appreciate. I will remain true to myself, no matter how hard the path, and this is the reason I will see results. Join me in your belief that 2011 will be a fresh start, where together we can work hard to live up to our best selves and pay attention to everything because we are so unbelievably fortunate. We will never live long enough to count all our blessings that are always available when we see with eyes of love.
Happy 2011. Great Love to You.

Have you taken photos at one of Alexandra's events that you'd like to share? If so, you can email them to AStoddardInc@aol.com. Please be sure to include the names of those in the photo and where and when it was taken! We will try to include them on the website in the future.
Valentines Day 2/14/11
Talk on "Happiness for Two"
Alexandra will be the featured speaker at the Mystic Rotary Club's luncheon meeting on Valentine's Day, Feb. 14, 2011 at Noon. This event is being held at the Mystic Hilton on 20 Coogan Blvd, in Mystic. Reservations are required. Please contact newlaurs@gmail.com or call (860) 287-1043 to make reservations or if you have any questions.
Alexandra will be signing copies of her books ~~ great gift idea!! Hope to see you all there!!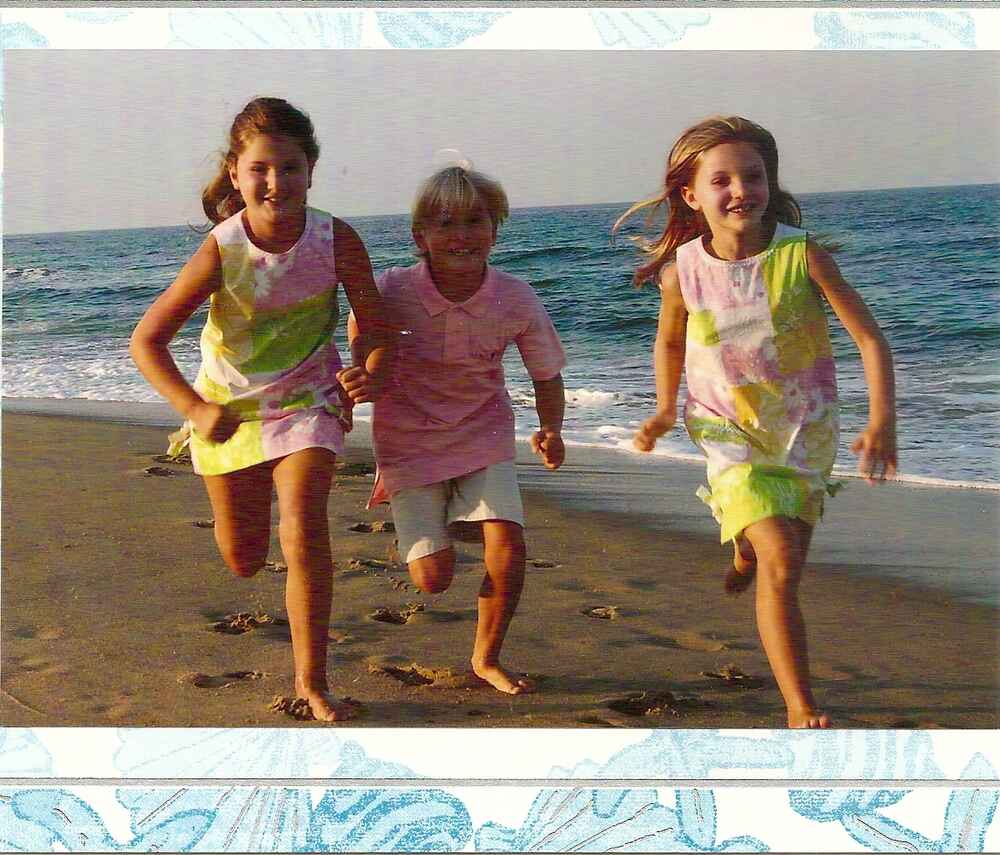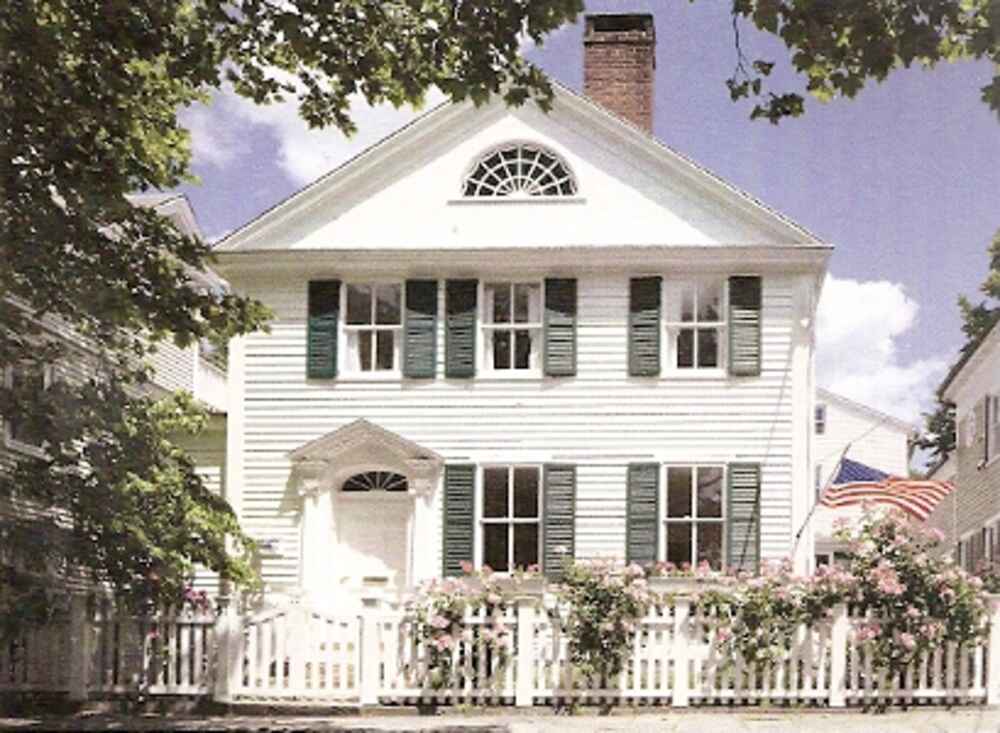 A photograph of our cottage taken by a friend.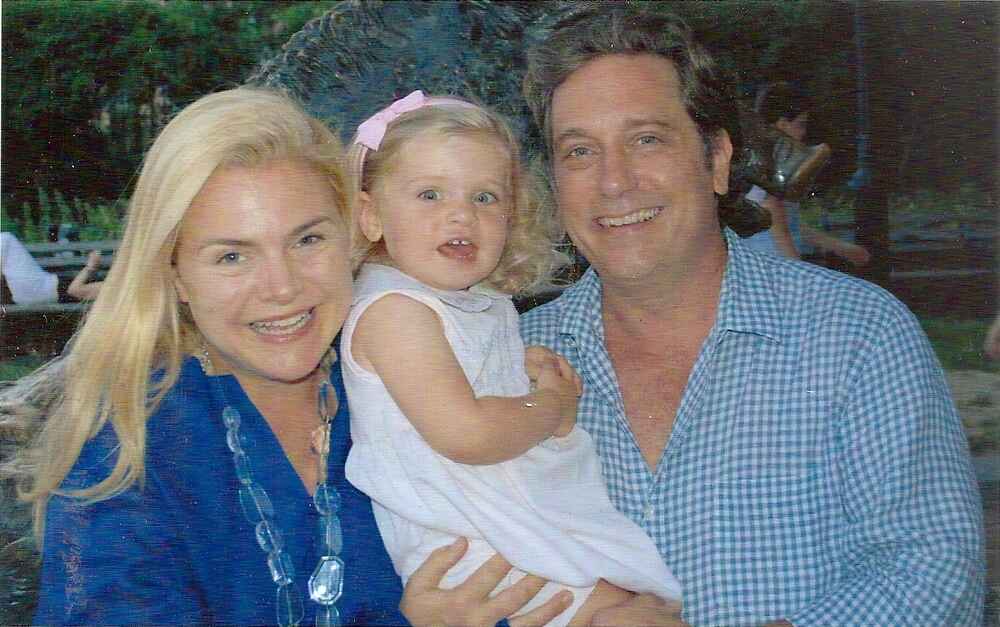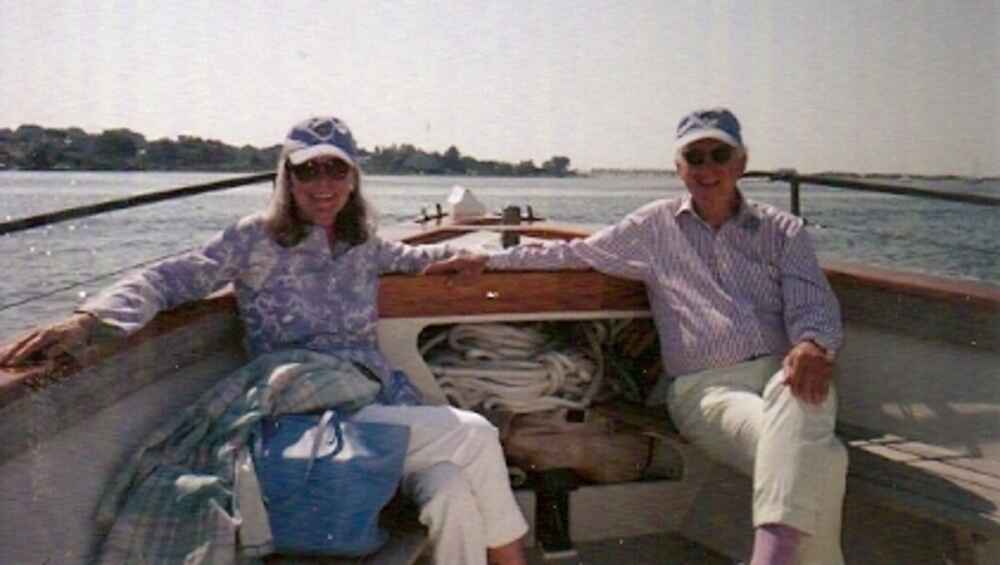 Our last trip on the Gansett from Stonington Harbor to Watch Hill, Rhode Island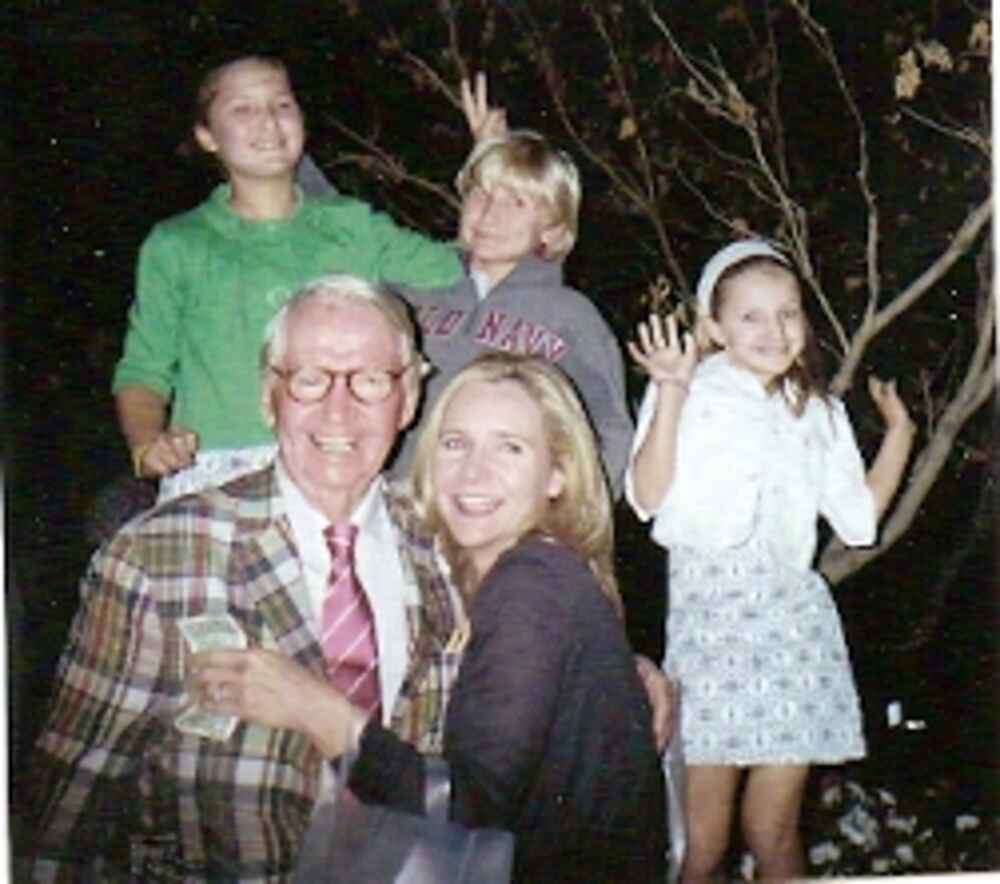 After dinner with the "grands" from Maryland.
Figure It Out: A Guide to Wisdom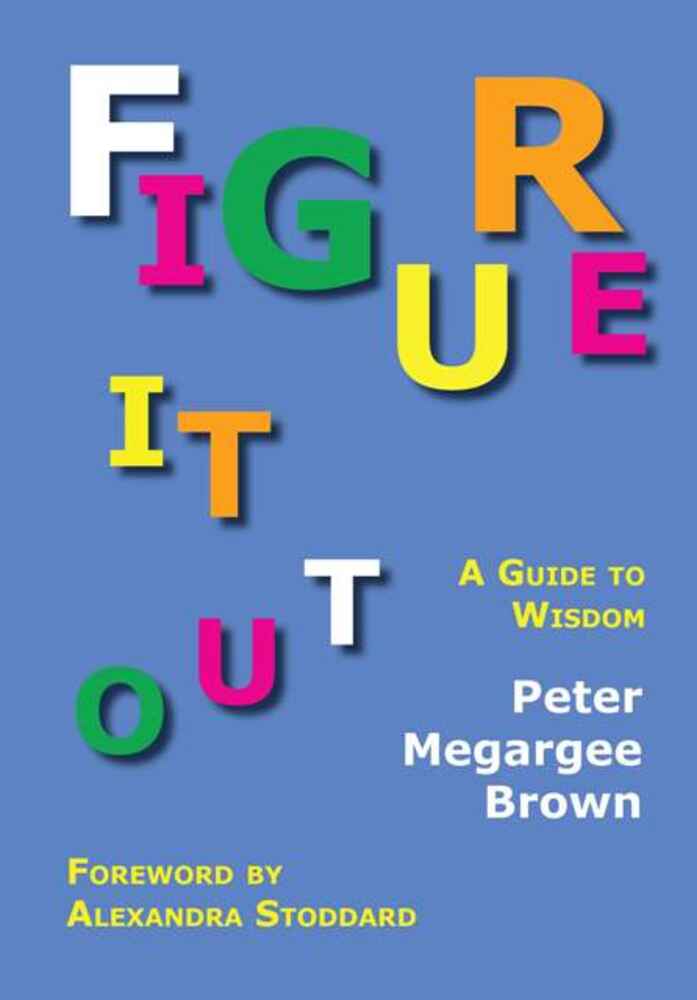 Please consider giving Peter's new book to family and friends for the holidays. Make checks for $25.00 per book to:
The Stonington Free Library
Send to:
Peter Megargee Brown
87 Water Street
Stonington, CT 06378
Peter will pay shipping. Your contribution is 100% tax deductible.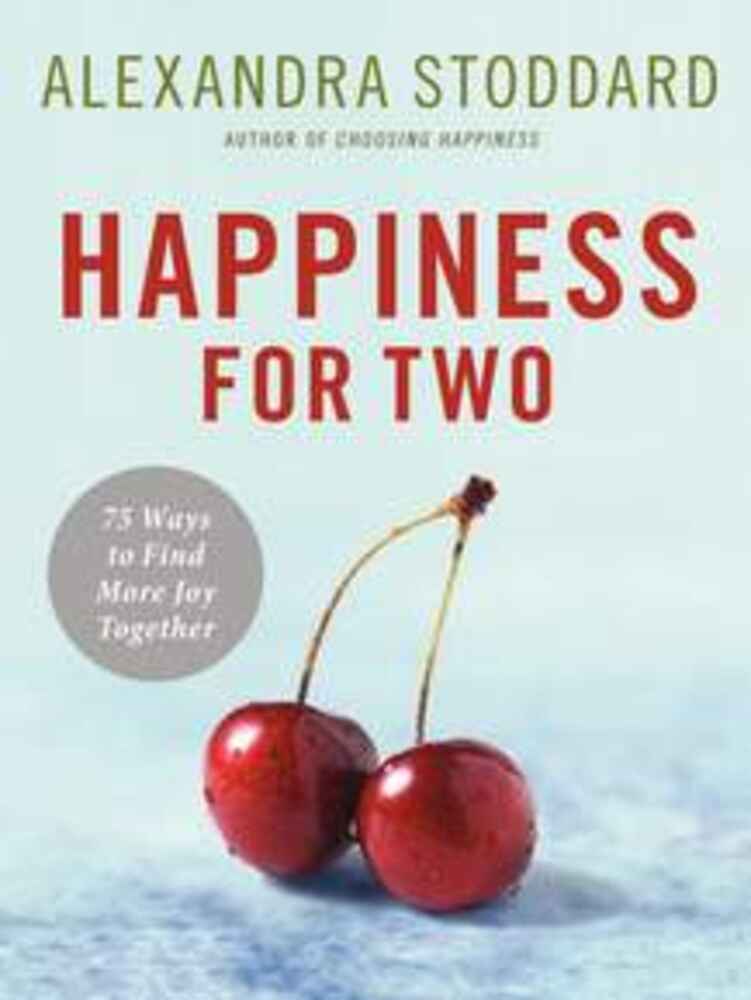 If you would like to get an autographed copy of Alexandra's book, please send your order (including inscription information) to:
Jane Hannon
Bank Square Books
53 West Main Street
Mystic, CT 06355
(860) 536-3795
banksquarebks@msn.com