Dear Friend

Who was it who so wisely said April is the cruelest month? It's funny because in my romantic imagination, April is sunny, daffodils are everywhere, and Spring is in the air. However, after a harsh winter, we were challenged by many bleak, dank, dreary days as the April showers bring May flowers. And there were a few sunny days, teasing us into the sunlight, warmth and beauty of our gardens in bloom and the joy of experiencing the radiant spirit-energy that sustains us and maintains our health and optimism. Mark Twain once said that if you don't like the weather in New England, "wait a minute."
We are all affected by the weather. I'm particularly aware of the importance of light, and in my book, Living a Beautiful Life, published in 1986, I wrote about Seasonal Affective Disorder – SAD. At that time, scientists said it was a rare disorder; but I know better. Fortunately, the sun is no longer setting at 3:30 PM and we have longer days to experience life in natural light. Not everyone lives where they experience the change of climate-temperature, but I personally will embrace the sunshine and warmth, the beauty of nature's bounty in the months ahead.
Patiently I await our garden in bloom. There are buds everywhere! I enjoy pruning the hydrangeas anticipating their exuberance in July. The "Forget-Me-Nots" in their cheerful periwinkle blue color are making me smile. Friends and people who know about gardening feel we'll have a beautiful summer of bounty.
Now, before the buds turn to blossoms, Peter and I are spending sacred time on our third-floor renovated attic we call "3." Not only do we have good lighting – rain or shine – we have the best view of the harbor from our cottage. These days on "3" have been most enjoyable and productive. I'm certain, in the summer months, we'll want to hang out in our garden surrounded by the forest of Nikko blue hydrangea, cooled by the ocean breezes, but for now, we've found a haven of nostalgia, peace, freedom and deep calm.
On "3" there is the richness of our collective memories that comforts and soothes us as we strive to stretch ourselves in our studies and writings. I'm fascinated and amused that in a beautiful sense of mystery and grace I find myself distracted – not by outside forces, but by the power of things we hold so dear. As I was preparing for my remarks for an upcoming talk outside of Boston, my faded soft pink baby book caught my eye. And my heart. And my time. By the time my trance was over, the kitchen timer announced it was time for dinner.
Because I'm giving a talk at the Longwood Cricket Club (where I played tennis as captain of the Junior New England Team when I was thirteen), to a group of women in Newton, Massachusetts, I became quite sentimental because I was born in the Newton Wellesley Hospital on November 9th, 1941, Saturday, at 5 AM (sharp!), but I became freshly aware that I weighed 8 pounds 7 ounces and was 22" long (tall!). My mother's remarks in this precious baby book, "Hands very large but beautifully shaped with long tapering fingers and perfect nails. Head, shaped beautifully and close little ears." These are the distractions I invite. In these times where so many people are being constantly interrupted or distracted by mindless and often invidious irritants that frustrate every human being, we are blessed when we can be relieved from confusion, unnecessary noise, and uninvited intrusions. We all need a safe haven. Recently, a journalist wanted a photograph of me in my writing room and I explained that it is my private space. "3" is off limits to everyone but the "grands" and their invited adults guests.
Musing about my magical baby book adventure, after dreaming on it, I'm struck how beautiful everyone's handwriting was in 1941. There were long notes of congratulations, poems and cards, all in stylish penmanship. My mother's progress reports were in her beautiful hand. She, too, loved writing with a fountain pen. I'm glad to read I was a "self-reliant and constantly cheerful child and entertains herself well." Because my parents, Godmother Mitzi Christian, and all their friends have died, it is reassuring to have some baby pictures and notes to awake me to my earliest days before my memories.
May will be a busy month for Peter and me and every plan we have will hold precious moments to remember. After Boston we go to new York to see family, and fly to Washington to visit grandchildren for Mother's Day weekend, then back to Stonington to see what colors appeared in our garden and back to New York on our way to Paris to celebrate our 37th wedding anniversary.
As daughter Brooke said in Peter's book, Figure It Out, "If you love Paris, go!" So many of you have written me that you decided to go to Paris for the first time because of our enthusiasm for "the city of light" and it makes me happy to share in the joy of the most exuberant, romantic, beautiful city in the world. Writing, of course, is a huge part of the pleasure we derive from living in Paris for these sacred visits, and remembering all the trips each year since we fist stayed at the Ritz Hotel May 19th, the day after our wedding in New York City.
Just a few months after our wedding, my first book Style For Living was published by Doubleday and writing has been a central part of our happiness on every vacation we've ever taken together, no matter where in the world. I trust the process. I know my focus and devotion to writing will bear fruit, and my soul is patient.
As I was studying on "3," I came across something the British writer and historian Horace Walpole wrote that literally stopped my breath:
"To act with common sense,according to the moment, is the best wisdom; and the best philosophy is to do one's duties, to take the world as it comes, submit respectfully to one's lot, and bless the goodness that has given us
so much happiness with it, whatever it is."
Happy May. The sun will shine and the flowers will be in bloom. We'll return from Paris to see and smell our lilacs. In my next newsletter, I'm going to be able to share with you extraordinary good news about my literary career.
June 2nd, Thursday, Essex Books is sponsoring an informal conversation with Alexandra Stoddard at a lovely antiques and general store Gather from Noon to 1 PM. Gather is at 104 Main Street in Ivoryton, Connecticut. Please join Peter and me in this personal, informal, lovely setting. Gather is a store for "making friends, memories, laughs and traditions." Contact Sue McCann at Essex Books for more information (860) 767-1707. If you can't come, please tell friends!

Have you taken photos at one of Alexandra's events that you'd like to share? If so, you can email them to AStoddardInc@aol.com. Please be sure to include the names of those in the photo and where and when it was taken! We will try to include them on the website in the future.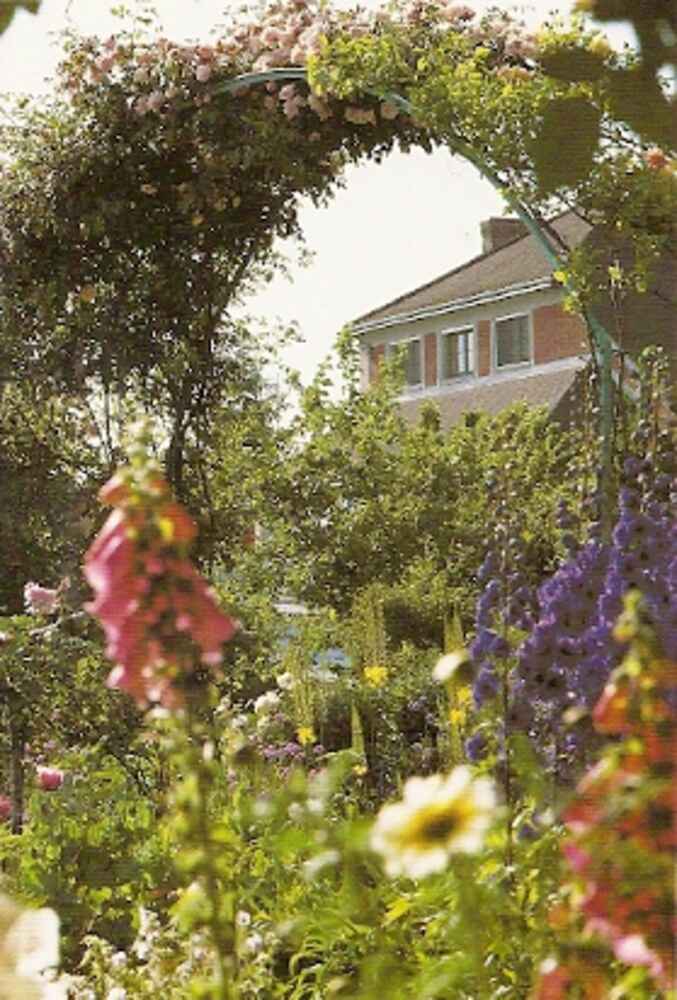 Claude Monet's beloved house at Giverny
Paris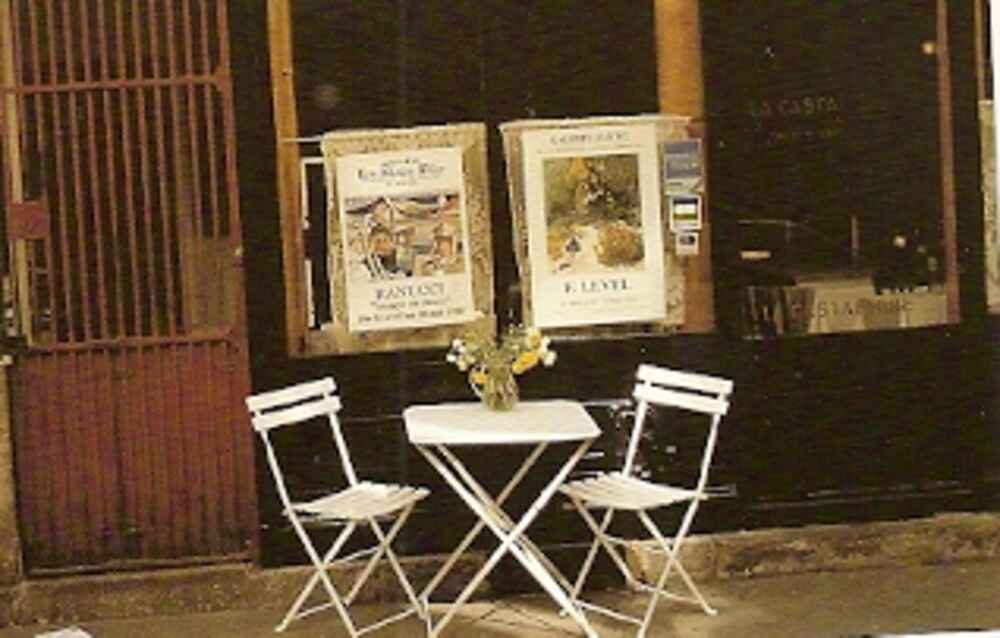 Picture Peter and me in front of this "Bistrot."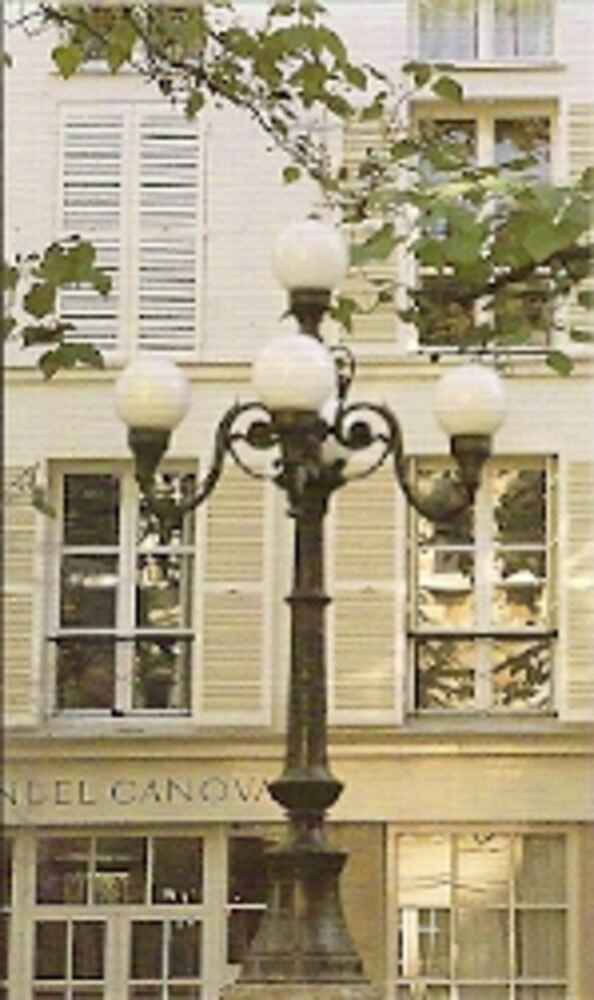 A favorite cafe' in Paris Le Cafe' de Flore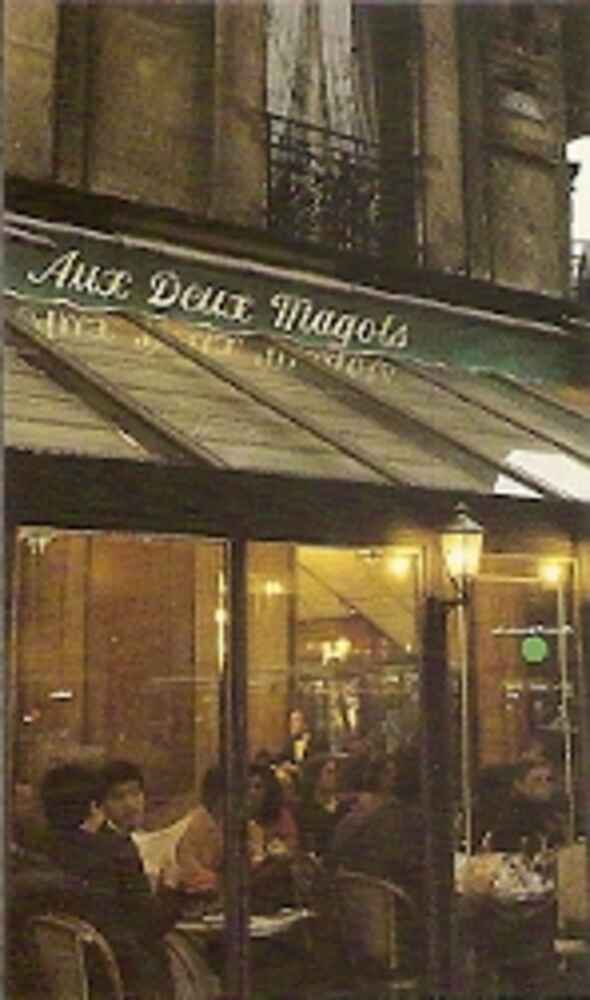 Another favorite cafe' -- Aux deux Magots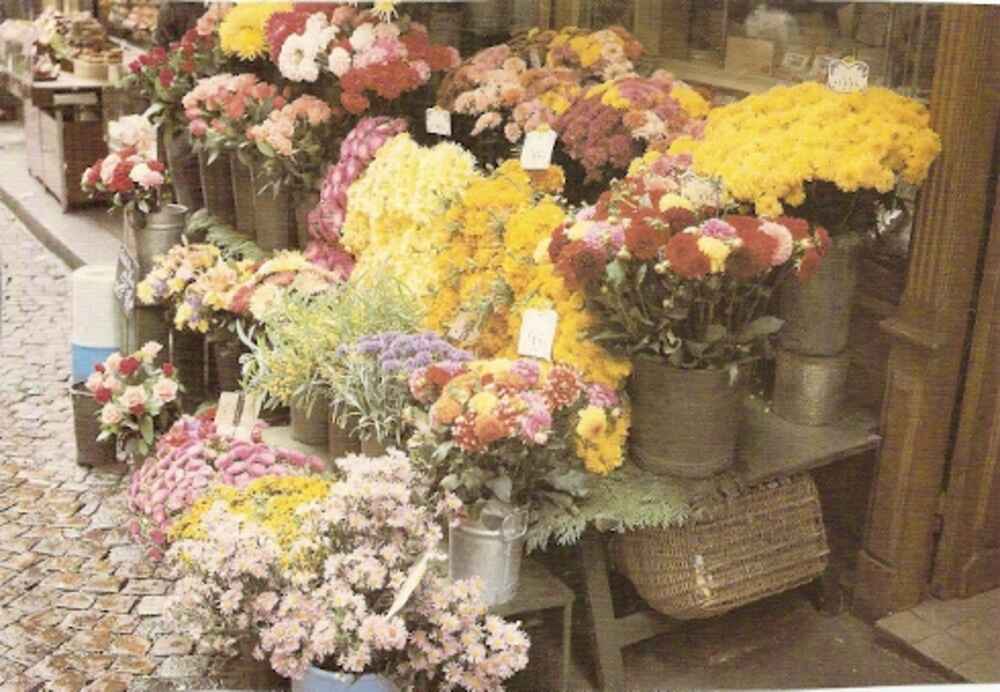 We love going to the flower markets in Paris
Figure It Out: A Guide to Wisdom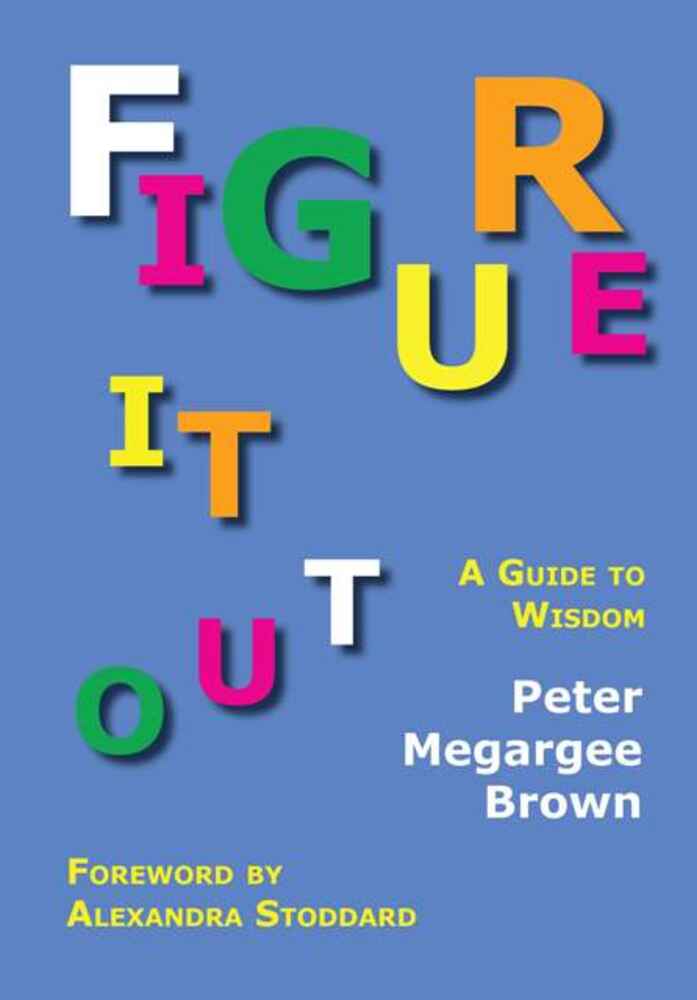 Please consider giving Peter's new book to family and friends for the holidays. Make checks for $25.00 per book to:
The Stonington Free Library
Send to:
Peter Megargee Brown
87 Water Street
Stonington, CT 06378
Peter will pay shipping. Your contribution is 100% tax deductible.

Grace Note
"Do something for someone that you wish them to do for you."