Dear Friend
I hope this February newsletter finds you well and happy. January offered many surprises for me personally and with the weather. One day we had snow and next day it was nearly 60 degrees. Peter and I went to New York City when the wind chill was zero degrees. Brooke told me it was so cold, Peter wouldn't want to walk half a block. She bought a warm hat with ear flaps and lines leather gloves and delivered them to our hotel. We survived the cold and three days later, it was 55 degrees!
I was advised by my literary agent to revise my book. It was way too long and he suggested I actually eliminate whole essays. This has been a painful process and a struggle but no hard work is ever wasted and I see the light coming through the confusion. There is never only one answer and I am working my way toward believing the book will be better in the end. One of my essays is Be Prepared For Disappointments . I'm a fighter, and a friend who served honorably in the Iraq War believes we should "Soldier On." Once when I told Matt that my publisher had turned down several of my book proposals, he told me to never give up. Never.
I love my book and it is hard to see it all cut up, but I now from experience that value of re-writing and editing. I remember having to use two manuscript boxes when I handed by book Living Beautifully Together. The published book was considerably condensed. Oops. Here I am having to eliminate huge chunks of my thinking but there are other books to be written and I will have this resolved soon.
The first day of February I'm giving a talk about "The Art of Living The Good Life," a subject near to my heart. I went on a radio show to talk about my lecture and realized how passionate I am about my work.
A journalist from The Westerly Sun newspaper, Nancy Burns-Fusaro came to the cottage to interview me for the Living section for a column called, In the Easy Chair," a series focusing on people you should know. Nancy Burns-Fusaro brought the newspaper's photo journalist, Jill Connor, to take the photos. We had a most lively, wonderful visit. The first of Nancy's 31 questions was "How old are you?" "70." When a friend saw the article she thought it was awful I had to tell my age. I totally disagree.
As you know, I'm trying to get a publisher to invite me to write a book on "Growing Old Vigorously." I feel deeply satisfied with my life and I'm proud of what I've accomplished in my seventy years. I invite you to read the questions and my answers:

Age: 70
Occupation: Philosopher of contemporary living
Residence: 87 Water Street, Stonington
Born, Raised & Grew Up in: Weston MA, and Westport, CT.
Favorite way to spend my time: Studying philosophy.
Proudest accomplishment: Marrying Peter Megargee Brown, my husband of nearly 38 years.
What I hope to be remembered for: My happiness
Top Item on my bucket list: To take my grandchildren to Paris.
What I wanted to be when I grew up: Me
Person or experience that has influenced me the most: When I was 16 my aunt, Ruth Elizabeth Johns, a renowned international social worker who was like Auntie Mame, took me around the world. My world exploded and my worldview was changed profoundly.
Favorite book/author: Aristotle and Montaigne
Last book read: How to Live: Or a Life of Montaigne in One Question and Twenty Attempts at an Answer by Sarah Blakewell.
Favorite song: I love music. There are too many favorites to choose from.
Favorite movie: My Brilliant Career.
Favorite TV Show: I rarely watch TV -- only when my daughter, a political pundit, tells me to watch something.
Favorite pet: Homer, my daughter's Golden Retriever shelter dog.
Favorite food: Black truffles.
Amount of time I spend a day on Facebook: Zero.
Trait I most admire: Authenticity.
Pet peeve: When people overuse the word "like" when speaking.
Favorite quotation: "Happiness is the aim and purpose of life." -- Aristotle.
My favorite thing about our little corner of the world: The people and the water -- and of course the sunrises and sunsets.
Can't live without: Fresh flowers.
Little known fact about me: I love solitude.
Best advice I've ever received: "Marry Peter" from the late Rev. John B. Coburn, former bishop of Massachusetts and former rector of St. James' Church, who married us in 1974.
Advice I best like to give: I never give advice unless I'm asked -- and then I am very cautious. Everyone has to find his or her own path.
If I ruled the world I would: Spread light and love.
If I won the lottery, the first thing I would do is: Give the money to the Stonington Free Library.
I drive a: I don't like cars.
Always in my fridge: Nothing.
If I could have dinner and a conversation with anyone in the world, past or present, I would choose: Aristotle, because he knew how to live and he taught me that the highest form of happiness is to study and to be open to new ideas.
Interview conducted and edited by Nancy Burns-Fusaro

Let me know what you think. The same questions are asked for each person interviewed. Obviously, the ones about cars don't apply to me because I don't like cars and have the luxury of not having to drive because we live in a walking village. I realize most people have cars and need cars in order to get around, but my children have cars and now that I no longer need one, I don't own one.
Notice that eight of Nancy's questions are about my favorite way to spend my time, my favorite song, movie, TV show, pet, and quotation. This makes me smile. What if all of us thought about the favorite aspects of our lives? How would it make us all feel if we thought about what we love in our life, what makes us happy, and what we're most grateful for?
Just by dwelling on what we enjoy in our life has a positive affect on our brain. I suggested everyone write their "life report," certainly it isn't necessary to wait until you're 70 as David Brooks suggested. I challenge you to the fun of answering these questions that Nancy Burns-Fusaro has asked. "Favorite song," write down some of yours. "Favorite movie," write down several of yours. "Favorite quotations," write down as many as come to mind.
The more we focus on what we love in our lives, the happier we become. We all have challenges. But when we accept this as a central reality of the human condition, we fight on in order to do our best, no matter what the consequences.
When we truly appreciate the abundant joy in our daily lives, we will live on a higher level of awareness. When I told someone I'd never seen a more extraordinary sunset from our cottage window, he inquired, "You see sunsets from your house?" When I said yes, I realized how fortunate we are. Not everyone sees the sunrise and the sunsets from their home. There are countless little grace notes in all our lives that, once recognized, and appreciated, can and will make all the difference in our sense of satisfaction with our life.
Happy February. Happy month of love. I like Valentine's Day as a reminder of all the people (past and present) whom we love and who have shined light and love on our path. Know that you are a great blessing to me.
Happy Valentine's Day!

Have you taken photos at one of Alexandra's events that you'd like to share? If so, you can email them to AStoddardInc@aol.com. Please be sure to include the names of those in the photo and where and when it was taken! We will try to include them on the website in the future.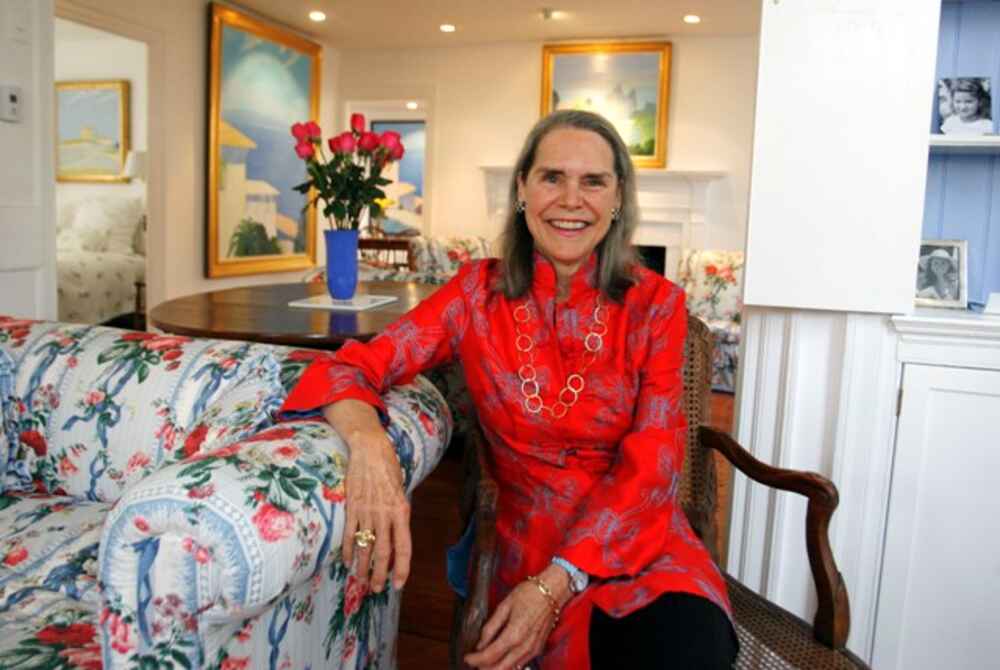 Photo by Jill Connor / The Westerly Sun
Photo by Jill Connor / The Westerly Sun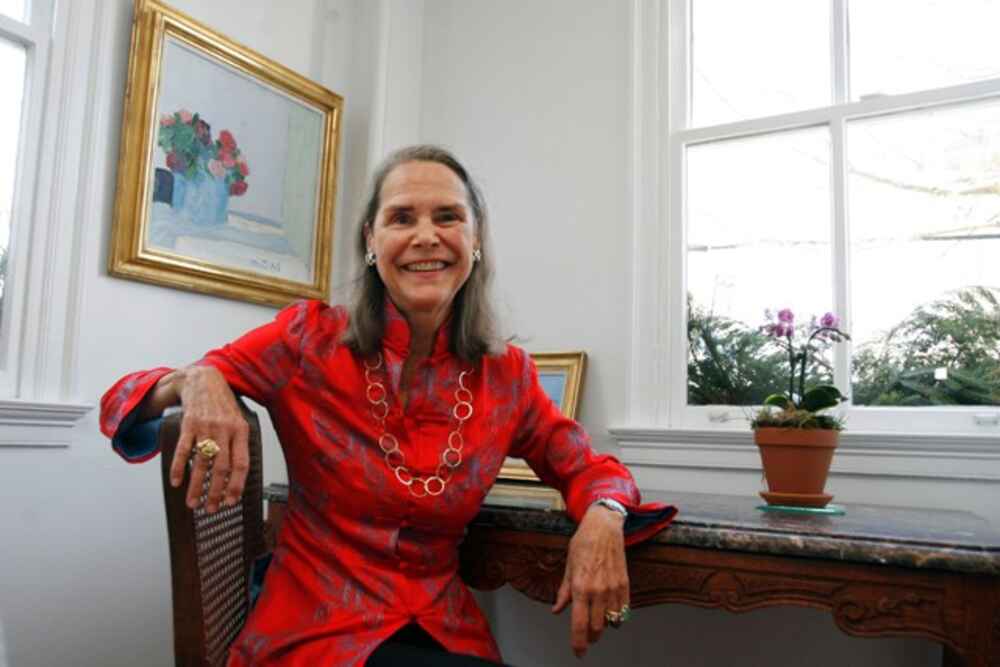 Photo by Jill Connor / The Westerly Sun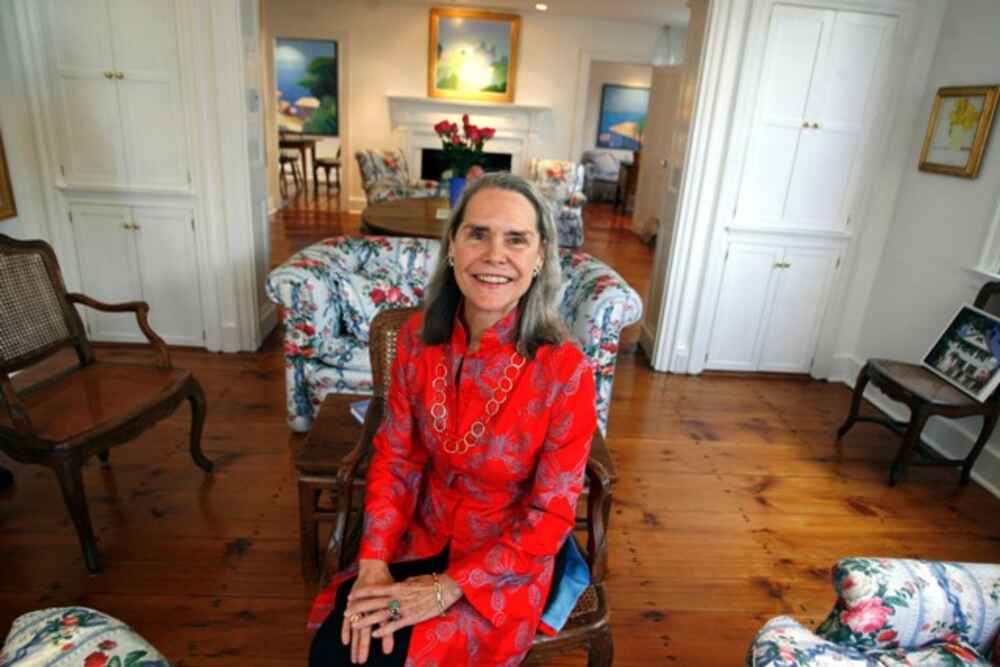 Photo by Jill Connor / The Westerly Sun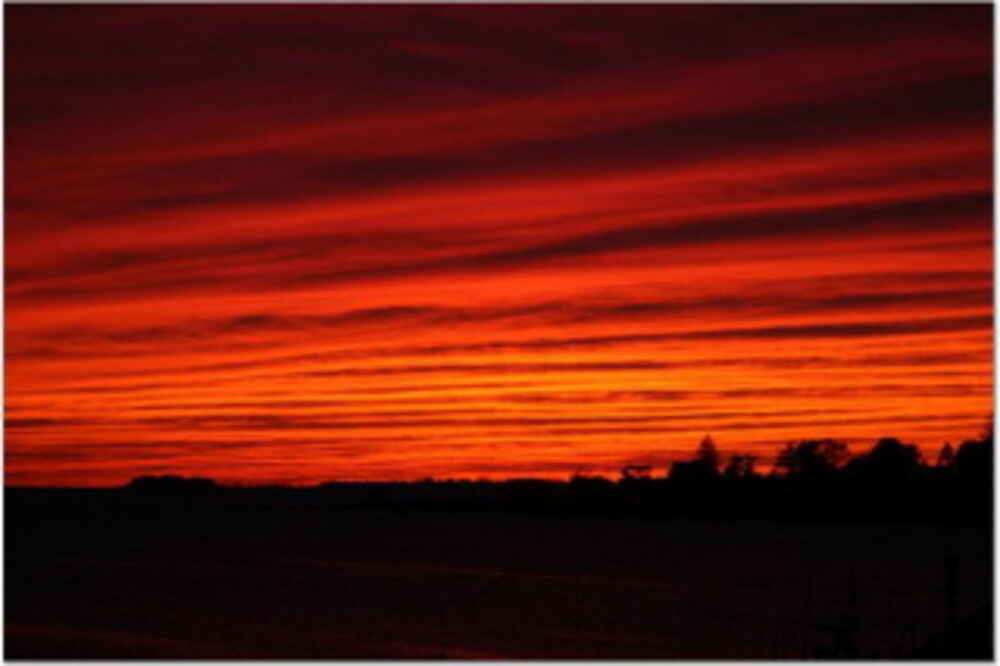 A lovely sunset .... a treasure to be thankful for.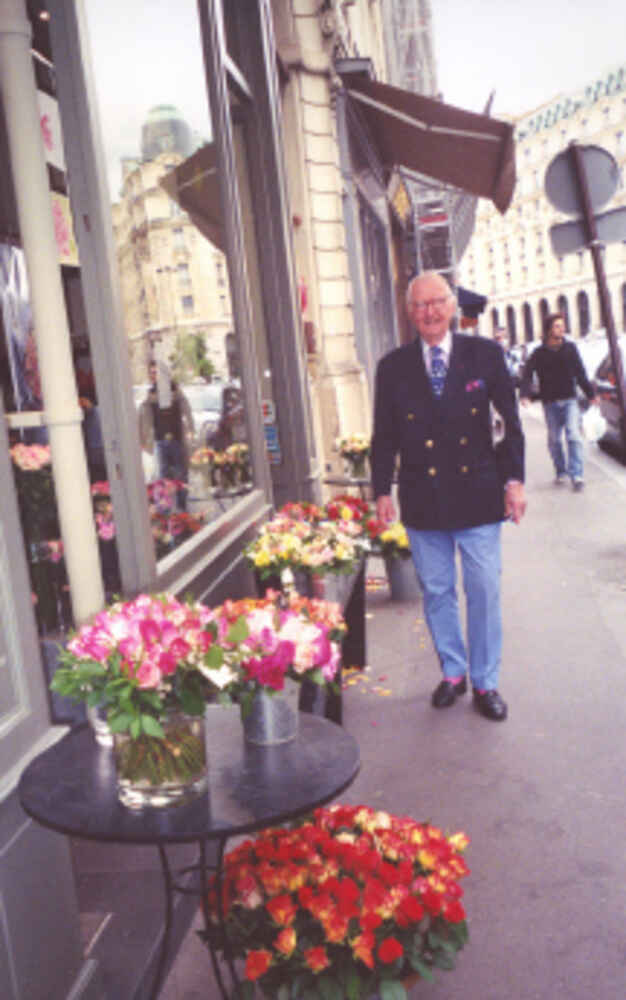 Three of Alexandra's Favorites: Peter, Flowers and Paris!
Figure It Out: A Guide to Wisdom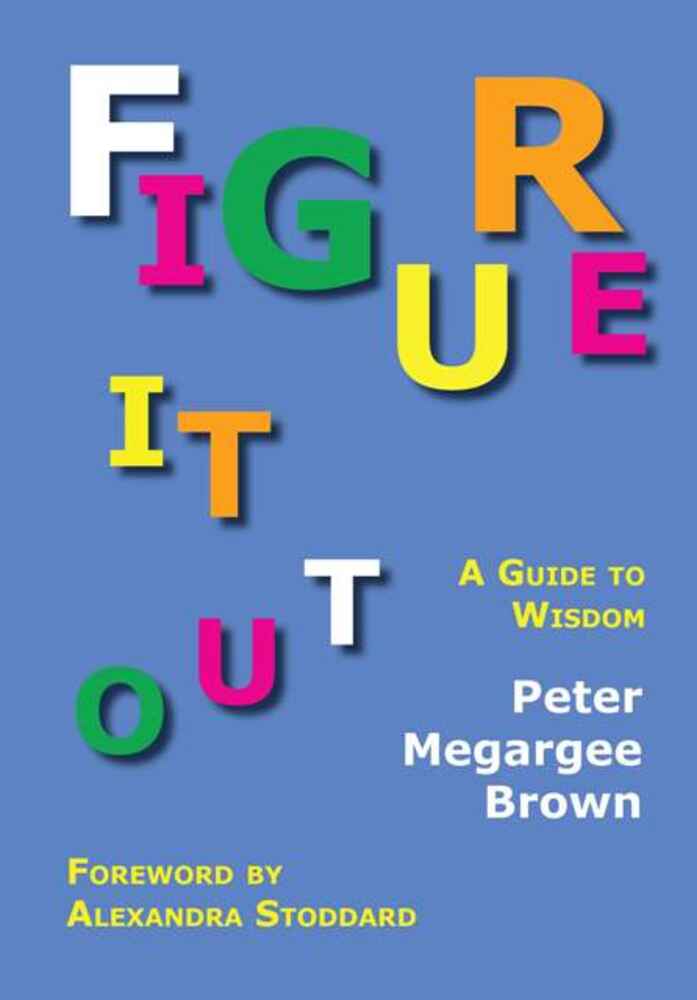 Please consider giving Peter's new book to family and friends for the holidays. Make checks for $25.00 per book to:
The Stonington Free Library
Send to:
Peter Megargee Brown
87 Water Street
Stonington, CT 06378
Peter will pay shipping. Your contribution is 100% tax deductible.

Grace Note
"Every human being is intended to have a character of his own; to be what no others are, and to do what no other can do."
~~ William Ellery Channing