Dear Friend,
Happy March! The days are longer, the snow keeps coming, and the sun is bright and beautiful. The daffodils are underneath the snowdrifts. Last winter was severe: 2015 is historic.
The weight of the snow in the blizzard on the flat roof of the downstairs study addition to our cottage caused a leak, but when Bob, the contractor, and Roger climbed through the window onto my Zen writing room roof and removed the snow, all was well. I vividly remember a more dangerous moment when I left my desk in the study 20-odd years ago … and the roof caved in. I could have been decapitated if I hadn't had the urge to stir the pea soup on the stove, anticipating the arrival of our children for Christmas.
I understand that most people in New England and wherever they have endured excessive, record-breaking amounts of snow, are becoming discouraged, and would love to escape to warmer weather to put their toes in the water at a pretty beach and collect seashells rather than having to shovel the ice and snow. I'm a hopeless romantic. I embrace going out in snowstorms, being mindful to walk carefully, crunching through the winter wonderland, licking the miraculous symmetrically designed snowflakes, glad to experience the quiet, the miracle of nature's wonder, to walk on fresh snow, putting my footprints on an uncharted path. The quietude is an important part of the poignancy of the experience. I try to avoid conversation with grumpy people who hate all the snow and are about to jump out of their skin, feeling trapped with no exit.
I'm aware that my perspective is different from everyone else's. I don't drive. A young man shovels the sidewalk for me and puts down salt. But the more important reason for the joy I feel in and around the snow is that Peter is not going to slip and fall and hurt himself. I am alone now, and free to romp in the snow and be playful without concern for Peter's safety. Something as simple as walking in the snow brings me exhilaration and simple pleasure. For those of you who are fed up, please forgive me. I'm trying to be Zen. What is, is, and what isn't, isn't. I have zero control over the weather, but I am in complete charge of how I choose to respond.
I stayed in Stonington the month of February, happily ensconced in the cottage, enjoying my writing schedule and taking pleasure in spending many quiet, uninterrupted hours in my writing room. I'm not only content, but I'm embracing my simple daily rituals that allow me ample time for deep reflection, concentrated studying, and writing. The sheer beauty of the snow I gaze out on from my writing room is charming, and the cold weather is invigorating. Recently, after several hours of snow falling so gracefully, huge snowflakes decorating the trees and icy trellis, the sun broke through, the sky became an intense blue, and the sun created thousands of sparkling diamonds with their rainbow prism I can see in detail on the roof outside the windows. Perhaps the sheer beauty can create the most welcome kind of distractions that lend to inspiration.
A friend from California came to Stonington while touring colleges with her son Jay and husband. We enjoyed a spontaneous reunion and I so enjoyed meeting her husband, who was born and raised in India and has recently taken a job with Google. Lisa has come to several Happiness Weekends at the Inn at Stonington, and her sense of joy in life, her optimistic attitude, curiosity, and intelligence are impressive, making her stimulating and delightful to be with. She loves to say, "It's all good!" No matter what happens around us, we can make the best of every situation, and try to add hope and encouragement to helping others live to experience their highest aspirations and feel they are able to flourish at every stage of their lives.
I enjoyed spending time with my good friends Lily, age 11, and her younger brother Leo, age 8, during the snow-enveloped days of February. Just thinking of the fun we have together makes me laugh. One evening we decided to make candles. My grandchildren gave me candles they made at the fun crafts place called "Make Meaning." I've been to one branch in Bethesda, Maryland with them and also to one in New York City. Sometimes we make scented, colorful soap; other times, candles. It dawned on me that all my fancy, expensive candles can be recycled into new ones in order not to waste any of the precious wax and favorite fragrances. All I needed was a few wicks. One of the girls who works for "Make Meaning" gave me some. I'm in business. Lily and Leo are the most enthusiastic participants in this practical craft project. With the concentration of a chemist, we combine fragrances and colors. Lily wants to be an international fashion and life style guru. She likes Lilly Pulitzer. When her 5th grade teacher assigned the class to research and write an essay about a famous person, her first thought was Lilly Pulitzer. But, on second thought, she considered, why not Alexandra Stoddard? You can't imagine how touching it is to experience the utter seriousness and professionalism she's investing in this school assignment. Lily has invited me to come to her school and give a talk to her classmates.
On a recent Sunday, I was about to go for a walk to pickup up the New York Times and spend some quiet time reading the paper. Lily called and shared that she'd come up with 40 questions she'd written in a notebook and wanted to know if she could come interview me. While I love our visits with her brother and our happy times with her mother and father, these one-on-one visits are special. We have a common cause. Lily, bless her heart, searched the basement, the first floor, the second floor, and the third floor to find a copy of all my 28 published books that she's going to put on display in her classroom when I visit.
No matter how close friends I am with their parents, there's no guarantee Lily and Leo would want to hang out with me so joyfully. Amanda's mother died a little over a year ago and she's now adopted me as her second mother; Lily and Leo are my adopted grandchildren, continuously warming my heart. They worshiped Peter, and one of our strong bonds is paying tribute to "Peter Rabbit" with great regularity and sheer delight. Leo likes to sit in Peter's place at the kitchen table in his swivel captain's chair – a thoughtful gift from our good friends Kerri and Matt from New Hampshire. Leo now proudly represents Peter. They were painting buddies, who had fun, often silly, conversation over enormous quantities of popcorn, and private jokes.
Peter being Leo's mentor was priceless to observe. Someone once said, "If the shoe fits, you're not allowing for growth." John Dryden believed "men are but children of a larger growth." Leo likes to wear Peter's hats, and while his shoes allow for plenty of growth, Leo likes to look up to Peter and tries to emulate him. I have a hunch Peter is smiling. Double thumbs up! A few weeks ago Leo was playing during a snowstorm. Looking up at the snow in the light of a lamppost, he mused to a friend at the sound of silence, "Do you think this is what heaven is like?" Immediately, he answered his own question. "I hope not!" Heaven is, to Leo, where Peter is, and that seems to be everywhere.
Peter and I made a big important mistake after our favorite artist and close friend, Roger Muhl, died. It's hard to have the fog lifted to reveal the undeniable truth we had to learn ourselves. Roger died in his bed of a triple heart attack with his dachshund on his lap. The shock of this sudden loss caught us off guard. We'd gone to see Roger two months earlier in his home in Monginis, France, where we'd go visit him at least once a year for decades. The happy memories accumulate in one's soul, opening hearts, minds, and memories that can never be erased.
For four years after Roger died, we stopped going to Monginis, believing we'd miss the Muhls. Roger died of a broken heart three months after Line. Thankfully, Peter and I realized how wrong we were. We went back to the same hotel where we always stayed, we saw his artwork everywhere, we saw his painting inspiration from this magical place in Provence. Roger was everywhere we looked. Rather than the flood of happy memories making us feel his loss, we were filled with his creative spirit and his passion to create beauty and spread joy.
Since Peter's death I have been graced with so many beautiful remembrances from hundreds of people who have their own cherished Peter Megargee Brown story. I love reading and hearing from people who were touched by Peter's life. Thank you for sharing with me your personal encounters and feelings about my beloved Peter. Just the other night with friends at dinner, Dan, who owns Oyster Club, a favorite restaurant of Pete's and mine, told everyone at the table that Peter lit up a room with his charm and magnetism.
As I write about Peter, I feel the endless inspiration of his muse. The cottage we shared so lovingly together since 1988 is a cheerful, colorful sanctuary where I feel joy in my solitude because I am surrounded by his loving presence. I can hear his voice, "Angel;" I can see his radiant smile; I can feel the tender touch of his hand. Peter is as close to me as the book I read, the words I write, the flowers I savor and tend. The sunset over the harbor where Peter's ashes are scattered awaken me to eternal light, clarity, and love.
Happy March. Please toast Peter on March 15th, his birth date. Celebrate your own life and the lives of your loved ones completely. Dan's having a Peter Megargee Brown festive celebration this spring in his upstairs outdoor restaurant, the Tree House. I'll keep you posted.
Great love to you and deep gratitude.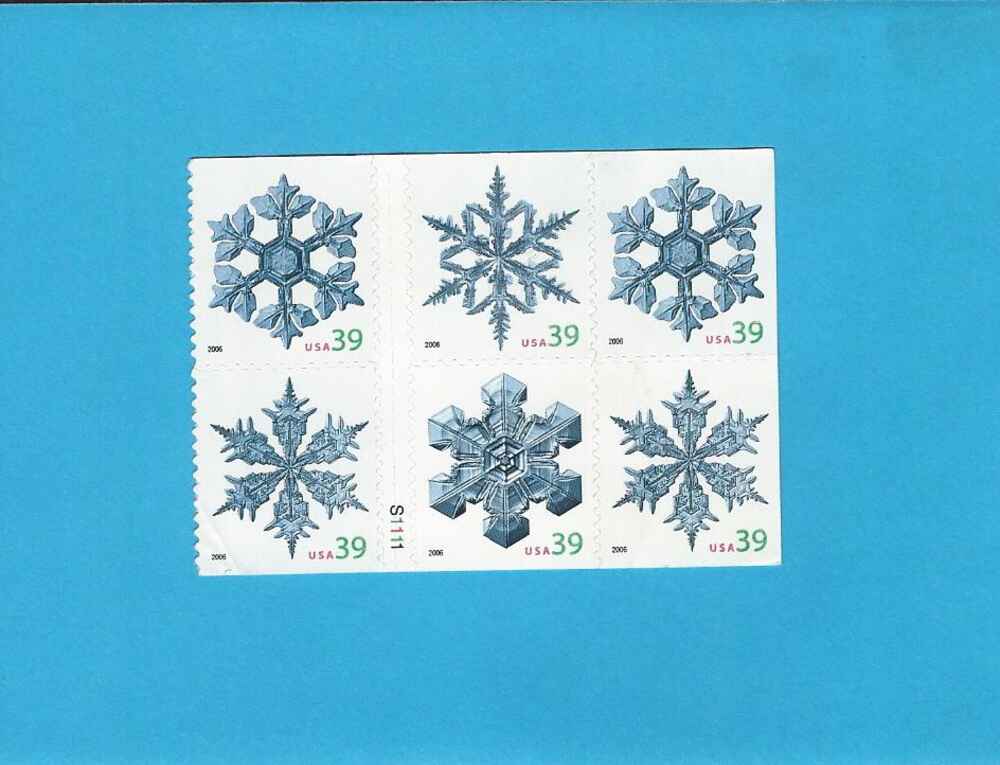 The miraculous beauty of one snowflake.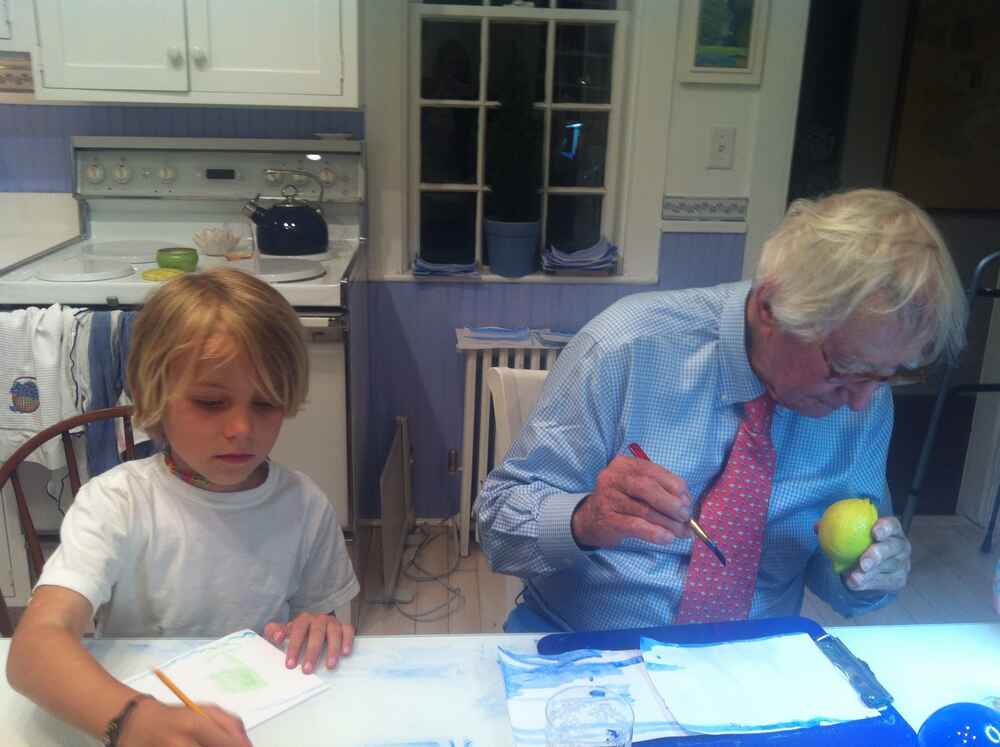 My two favorite artists - Leo and Peter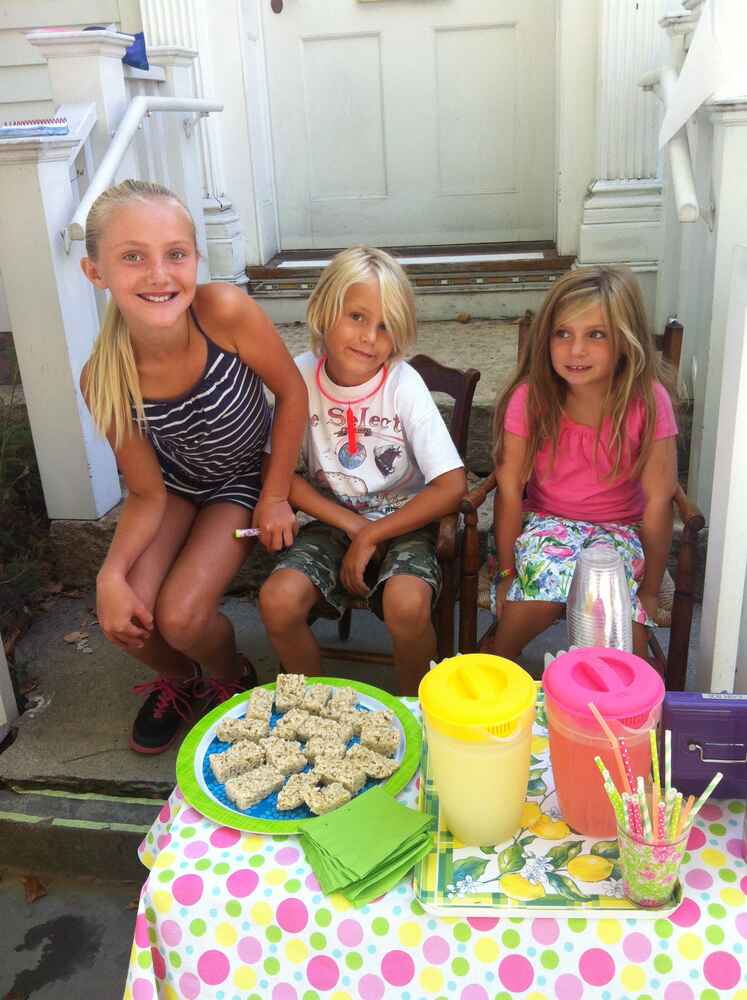 Lily, Leo and Cooper's lemonade stand- raising money for the Stonington Free
Library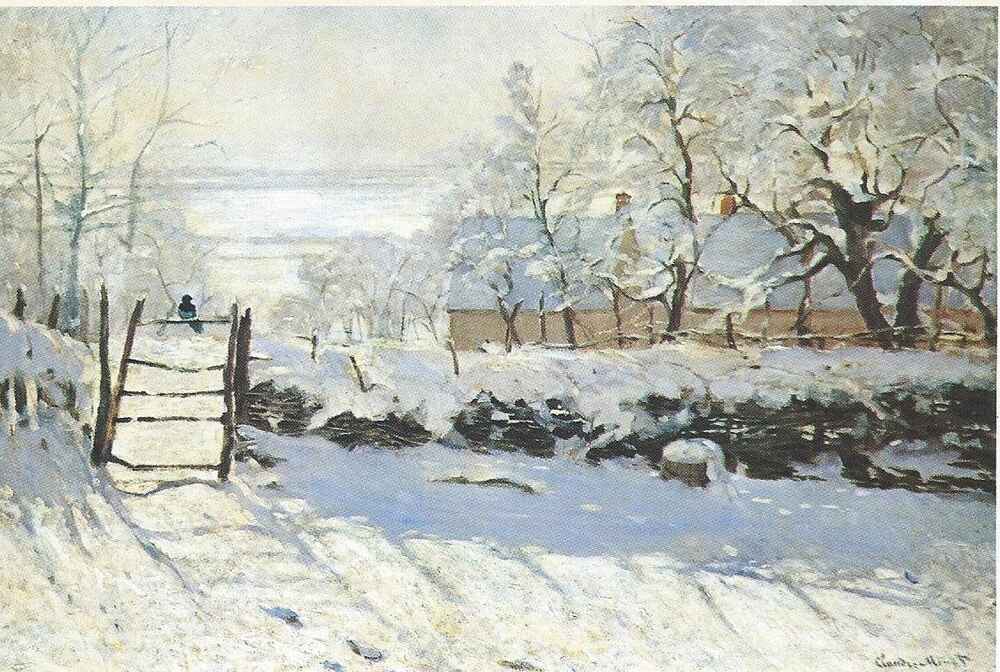 Monet captured the quiet beauty of winter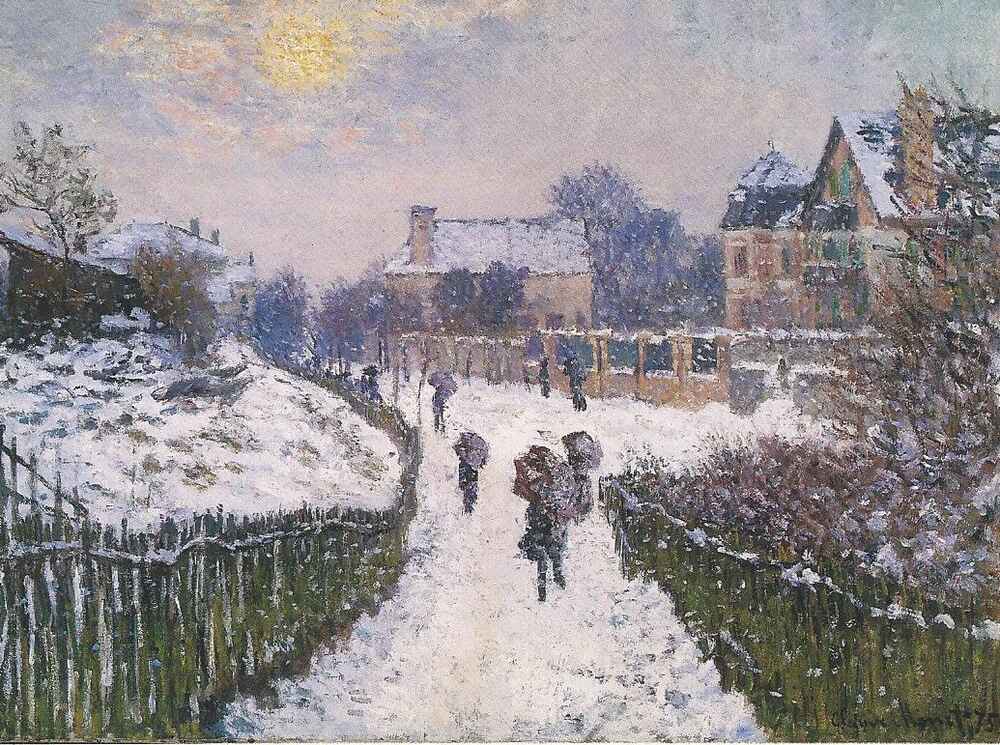 We in New England have the gifts of the four seasons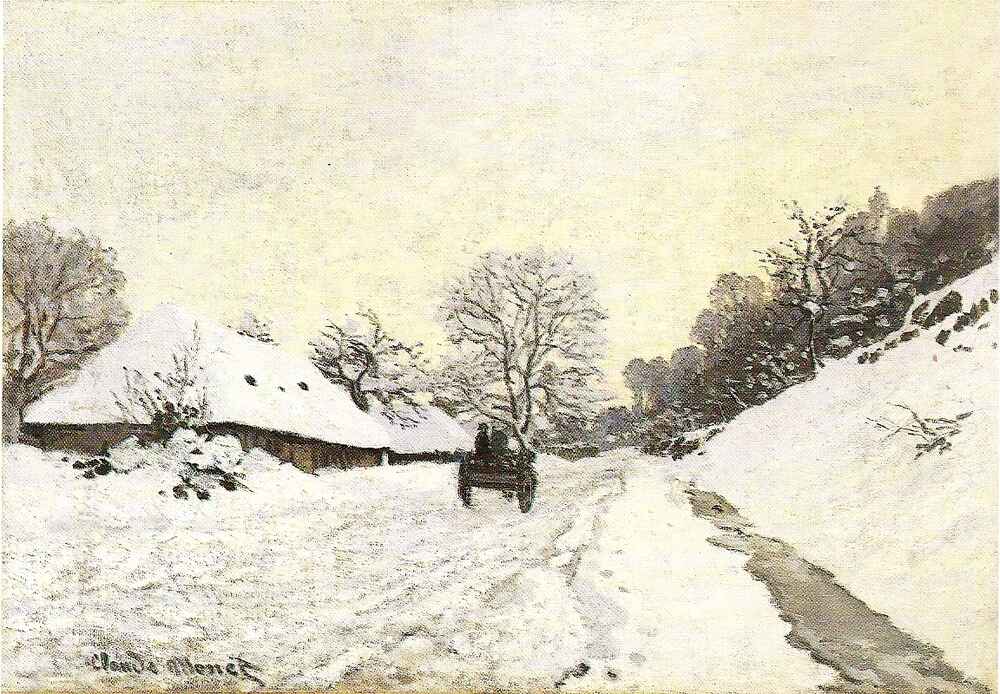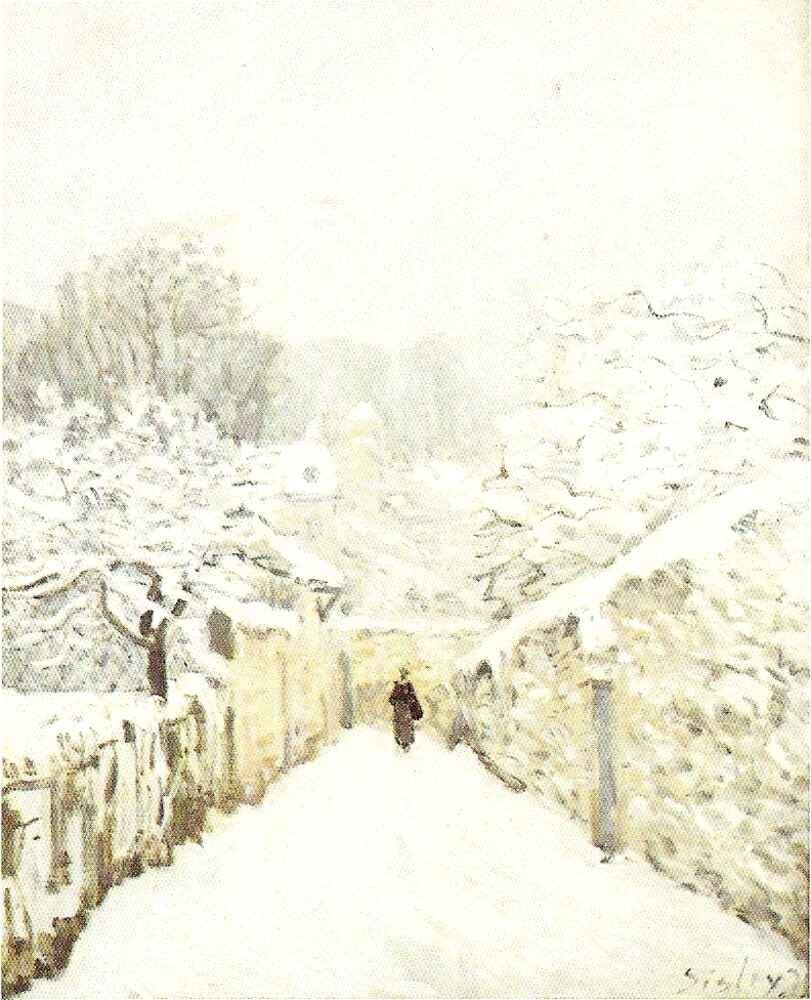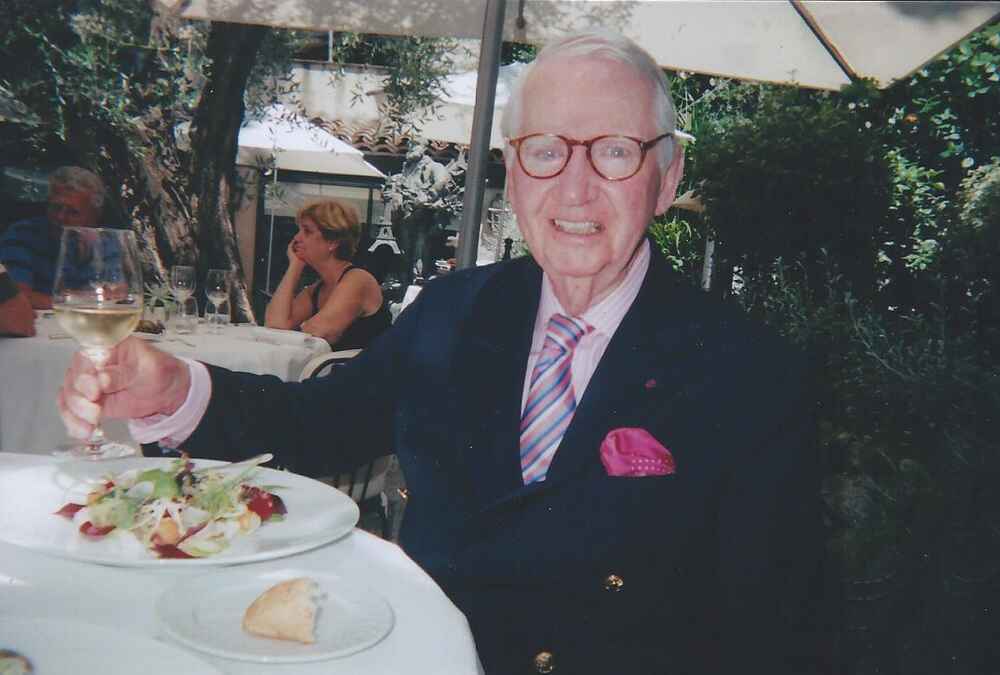 Handsome Peter toasting us in Provence last April.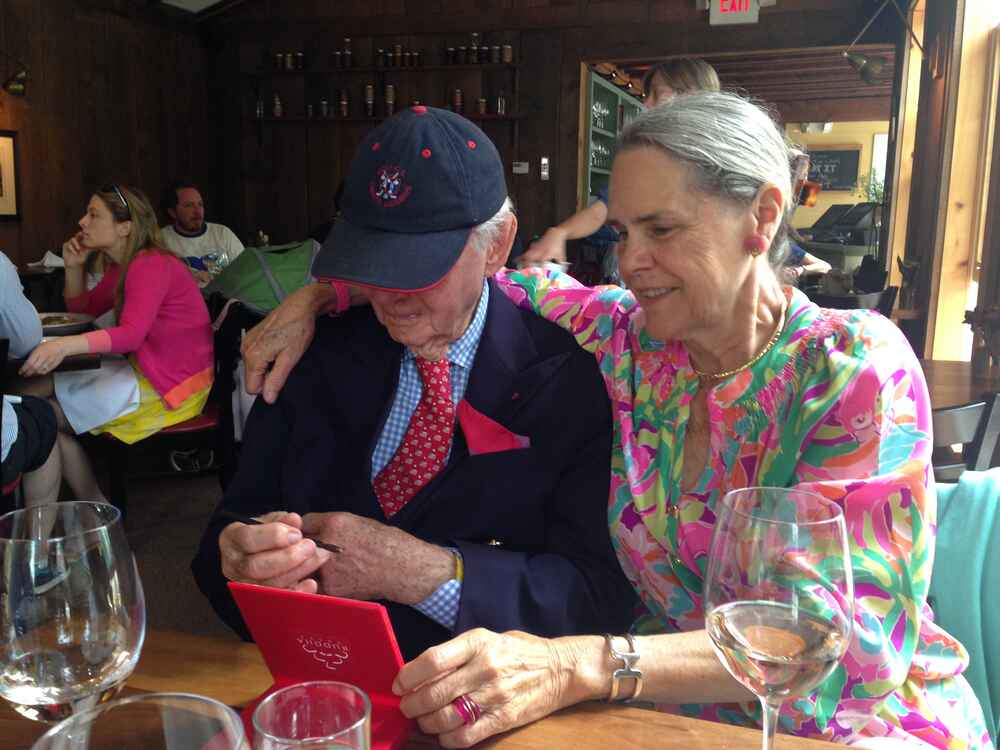 Peter and Alexandra enjoying the Oyster Club last fall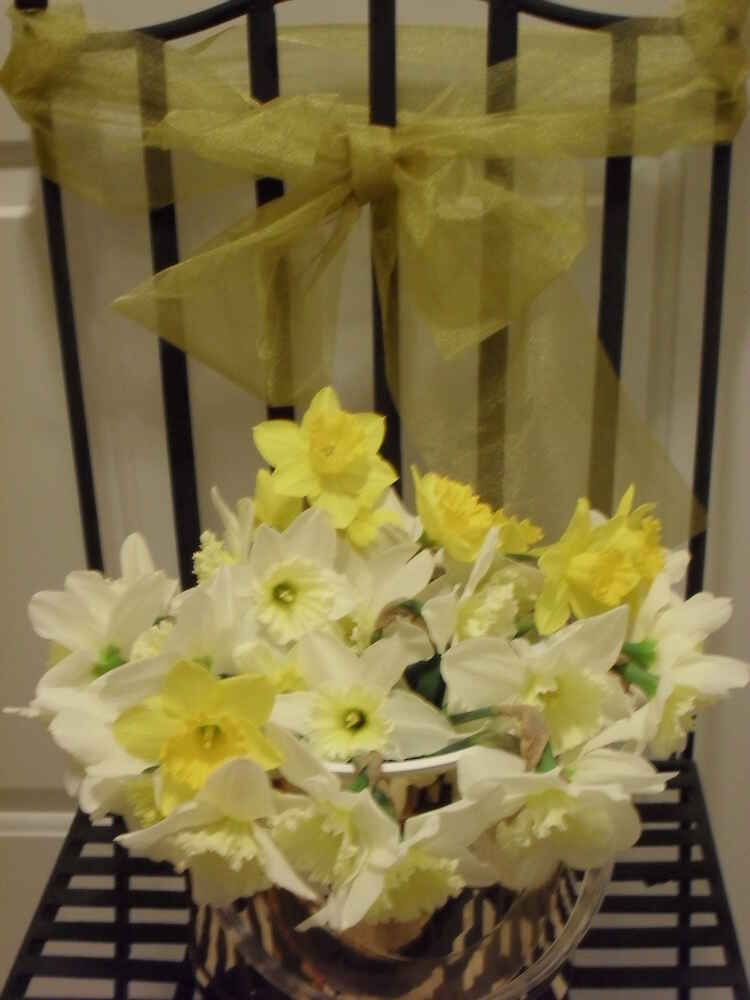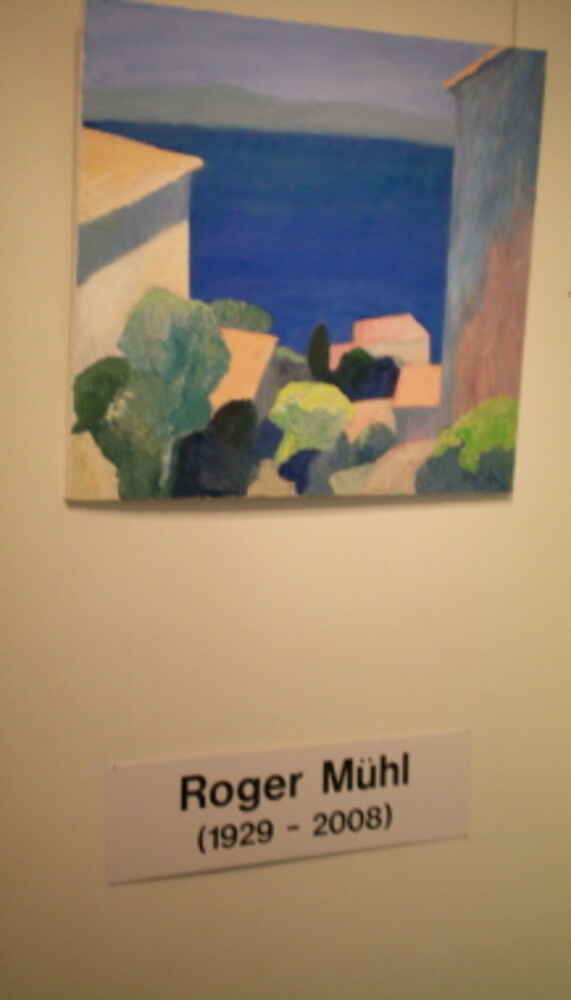 The beautiful work and life of Roger Muhl
Grace Note
"Love loves to love love."
~~ James Joyce