Dear Friend,
April brought me great happiness as I returned to my main focus in my writing: lasting, genuine happiness. As I prepared to go to Washington, DC for a "Happiness Retreat: Choosing Happiness at Every Stage of Life," at Sibley Memorial Hospital, a member of John Hopkins Medicine, I enthusiastically studied the mind-body connection and how vitally important happiness is to our health and well-being.
Being asked to speak over the weekend of April 17 and 18th was stimulating in anticipation as I prepared my remarks. This was the first talk I've given since Peter died, other than a book club, and because I was preparing to talk about his death, I realized how deeply passionate I am about re-engaging with the audience and being with my readers. None of us can correctly anticipate how we are going to feel in advance, and while I've always believed that our vulnerability is our strength, I feel I have something important to share and am grateful to be given the opportunity to speak. The whole experience was deeply touching. Meeting the hospital staff, going to visit some patients, sharing ideas with as extremely well-educated, fascinating audience, and being in the height of spring in the beauty of Washington, DC was a huge treat and a welcome retreat from the chilly, still-bleak colors of New England. When I left Stonington on Thursday morning, there were still no buds on the trees. As the train moved south, I experienced the joy of green grass, trees, and flowering apple and cherry trees, magnolia, and quince.
I relish in all seasons and find the approach of spring exceedingly exhilarating and inspiring. Going to Washington to get a jump-start was uplifting and great fun. One of my students brought me daffodils. As attractive as a hotel room can be, flowers always make it home for me. Everyone told me there are only a few perfect spring days with no humidity and pleasant breezes before it becomes hot and humid. I apparently hit it on the mark. Friends said they went to see the cherry blossoms a few days before my arrival and there were hardly any blossoms that were on the lawn, they were all abundantly lush on the trees. And to see a host of daffodils on the side of the road is cause to take your breath away.
On Saturday, just before we broken for lunch, I invited everyone to go outside in the warm sunlight to stretch their arms and legs. While we enthusiastically left the conference room for a break, lunch was being organized, and we were all invited to enjoy our lunch at tables on a terrace. Heaven on earth. That was a real happiness booster to be in the sunlight.
Several days ago, the Arts section of the New York Times had an amazing article entitled, "62 Philosophers Greet an Eager Public" by William Grimes. Billed as "A Night of Philosophy," a mental marathon, for 12 hours philosophers held forth at the Cultural Services of the French Embassy on the Upper East Side and its next door neighbor, the Ukrainian Institute of America, discussing everything under the sun. "Randomness seems to play well." Paul Bloomfield, a philosopher at the University of Connecticut at Storrs spoke, explaining why morality is a precondition of happiness. "Just bringing philosophy to the public is a great thing, and the all-night feature is a gas. Who knows what might happen at 2:30 in the morning?"
In our weekend happiness retreat in Washington, morality and happiness were interchangeably discussed. The more virtues we cultivate, the happier we become. We discussed David Brooks' new book, The Road to Character. Brooks is one of the nation's leading writers and commentators and I religiously read his op-ed columns in the New York Times. Someone brought up character as an essential virtue necessary for happiness. Brooks had written a column in the previous Sunday Review section of the Times, "A Moral Bucket List: What kinds of adventures produce goodness, rather than build resumes?"
Our explorations into happiness as our wisest choice and commitment proved to be stimulating, challenging, and transformative. We all agreed early on that happiness is deeply serious and an obtainable state of awareness because of our commitment to making wise, balanced, healthy choices and through cultivating healthy habits that will keep us focused on uplifting our lives in positive, life-affirming ways.
I'm freshly stimulated and inspired in my work having spent such quality time at the happiness retreat. I feel encouraged and supported in my writing as I move ahead to write about this most important chapter in my life. There were many surprises and magical connections I embraced and feel an expansiveness of spirit, a renewal, and a mutual understanding as we navigate these challenging realities we share.
Saturday afternoon after the happiness retreat, the woman who dreamed up the two-day event, Marti, sat with me while I personalized my books and offered everyone a colorful grosgrain ribbon. I felt tingling in my arms and legs – something that happens suddenly when in a split second I feel Peter's presence. One of the most endearing characteristics about Peter is his modesty and eagerness to participate in every activity. Peter handed out the ribbon bookmarks; I literally felt he was seated next to me. It was a touching moment of connection and memory. I also sighed deeply, recognizing how much I enjoyed myself without him literally sitting by my side. Spirit energy is indeed powerful.
Marti drove me to Bethesda, a 14 minute ride from the hospital, where I unpacked and went for a walk in the warm sunshine before Alexandra was to pick me up and whisk me away for dinner with my delicious grandchildren – Anna, Nicholas and Lily – and her husband, Peter. Anticipating spending time with my family after my meaningful experience at the retreat was a bit over the top. I felt utterly joyous. Rather than feeling enervated by all the activities, I felt energized and refreshed.
Alexandra, Anna, Lily and I had a fun, frivolous date planned for the next morning. Alexandra, Brooke and I have a fondness for the happy colors and patterns of the late designer Lilly Pulitzer. Her line of clothing was selected to have a once-in-a-lifetime event at Target. Every year they choose a different designer, recreating their clothes, jewelry and household items, and offering them at vastly reduced prices – first come, first serve. It was to happen on Sunday, April 19th. The Target near AB's house opens at 8 AM. We took off at 7:30 sharp. By the time we arrived in the driveway of Target, we were fooled – we didn't see many cars. Going around the back of the store was a packed parking lot. We raced to be the 60th in line. The Target staff was lovely, handing out power bars and instructions where the Lilly merchandise in located in the store. We divided to conquer. I chose to go straight to the back of the store to the Home section to select some pastel flowered cushions and pillows for our tiny enclosed back garden. By the time I arrived with my cart, the shelves were bare.
Who would have ever guessed – many of the women filled their huge carts with cushions, folding chairs, beach towels, scarves and tote bags with the express intention of immediately selling the items on eBay. I was a good sport. All of us were. Lily was downstairs looking for clothing. A teenager handed Anna a pretty fish necklace. "I have two," she said. So dear. We re-grouped and went to the cash register. When the Target employee told us about the 14-day return policy, I mused, "I wish I had something to return." We never laughed more than during our Target experience. We went around the corner to Starbuck's where Alexandra bought me some truffled almonds. We sat outside and rehashed our adventure. Brooke had a similar fate at a Target in Waterford, Connecticut. Reliving the three minutes in Target before there was nothing left livened our dinner conversation when we regaled Peter and Nicholas with the drama, and demonstrating the details of the pushy women who "stole" all the goodies. It was once in a lifetime, indeed, and will always make us laugh when we recall the joy we shared.
Another huge treat was watching Nicholas pitch, striking out everyone who came up to bat, and then he went to play golf with his dad. To add more icing to the cake, not only is the whole family coming this summer for a vacation, where Anna, Nicholas and Lily will join Cooper at sailing and science camp a few hundred yards from our cottage, but Peter is driving up with their precious golden retriever, Homer. Brooke will be here with Tony and Cooper, so it will be a full-blown family reunion. Yea!
I'm devastated by the tragic earthquake in Nepal, where the human life toll continues to rise to more than 7,000. Peter and I were in Hong Kong in 2004 when the tsunami hit and no one was prepared or could comprehend the mounting death toll. Whenever there are natural tragedies anywhere in the world, we are all affected. When our human family suffers, we feel the pain because of our compassion and empathy. When one of my books was published in Japanese and I received six copies from my literary agency, I immediately hand-delivered them to the Inn at Stonington to a sweet woman who worked there so she could share the books with her family back home. Because of my modest gesture, I learned she lost her grandparents in the tsunami.
I'm also saddened by the violent clashes that rock Baltimore after the funeral of 25-year old Freddie Gray. For 50 years, Peter was involved with the police and fire departments in New York City, concerned about their emotional support as well as their safety.
We are all facing real life challenges every day. At few weeks ago, our sleepy, quiet, seaside village had an armed bank robbery – just a few doors from our cottage. The robber walked away. Fortunately, he was eventually caught and is now in jail. I have friends who are facing a series of challenges, and I hope I can be of help and bring solace in their times of need. What inspires me most now is to try to live up to Peter's great example of service. I want to be useful and be helpful. I've been given such abundant riches in friendships and meaningful relationships that I feel an urge to share what gifts others have given me.
I'm greatly looking forward to the weeks, months, and years ahead with our mutually stimulating dialogue. Please feel free to stretch me, challenge me, question me, and teach me. I'm all ears.
I'm loving writing about the end of Peter's beautiful, long, happy life. Being a writer is such a gift. I'm able to re-live all the joy; I'm able to keep it alive, and strengthen my present moments with the accumulative memories of our true love.
May 18th will be our 41st wedding anniversary. Please join me, my local friends and family celebrating Peter's and my special day. I assure you, he is smiling with his incredible spirit enery, cheering us on, "hey, ho, let's go!"
In closing, I want to thank each of you for going on this mysterious, intimate, infinite journey with me, celebrating life and choosing happiness and sharing insights about death. Many of us have been together for so many years, I feel we are going to be blessed to experience what the romantic poet Robert Browning knew, "The best is yet to be."
Spring is here!
I treasure you! Please join me at Terrain in Westport on May 9th!


Upcoming Events!
Alexandra has added two new events!
June 14th - One Day Happiness Retreat at the Stonington Inn in Stonington, CT (overnight)

~~~
June 18th - Networking Dinner with Alexandra in New York City (dinner)
Please visit the Calendar Page for more details!!
Both events will fill up fast!!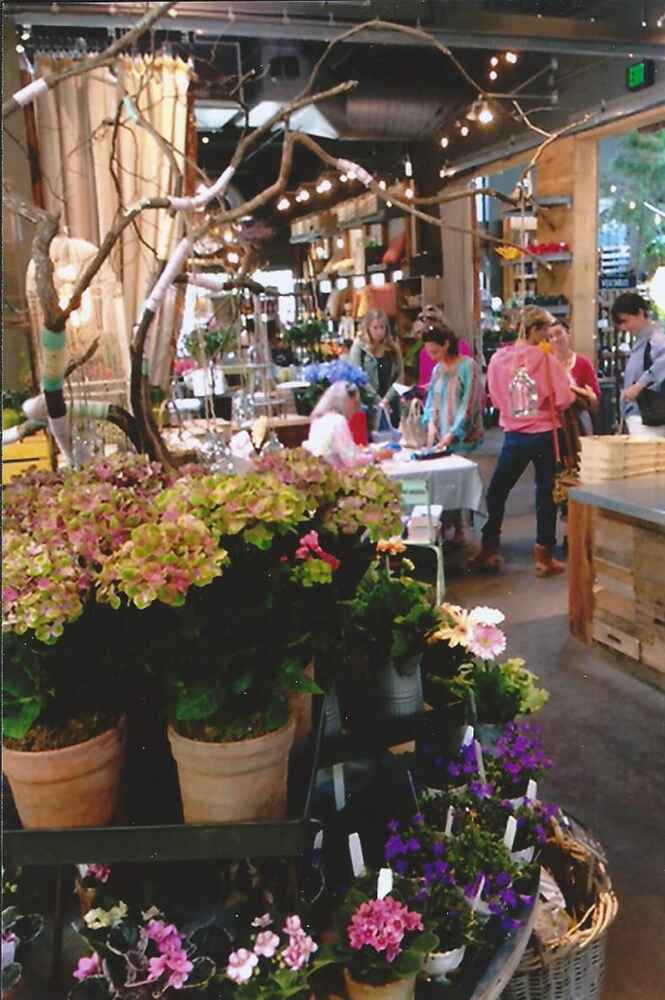 Alexandra autographing books at Terrain last May.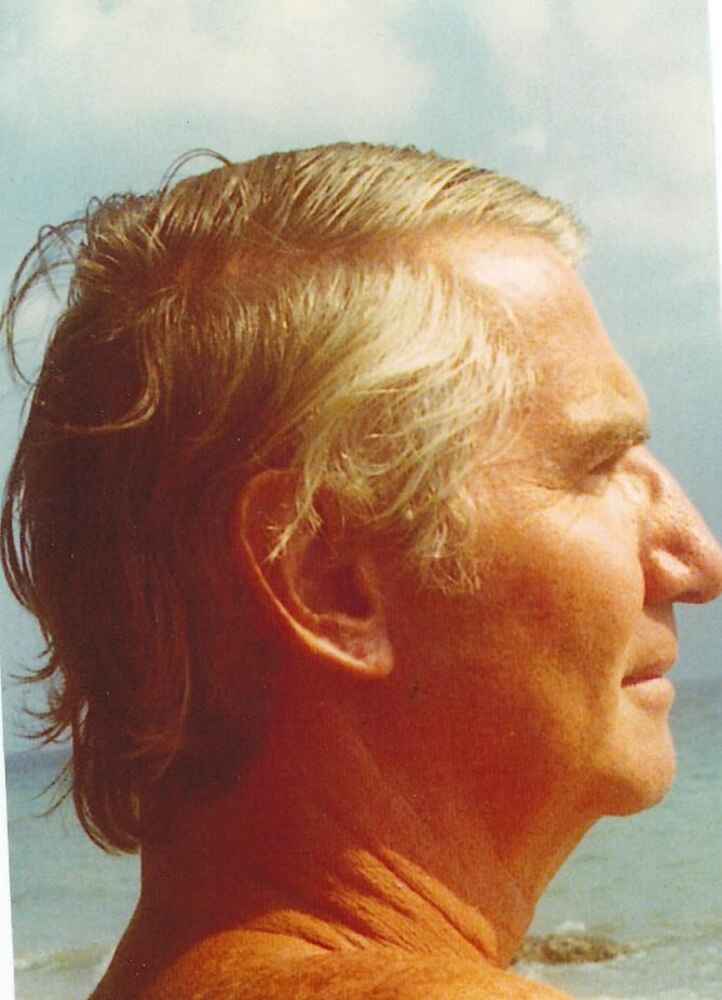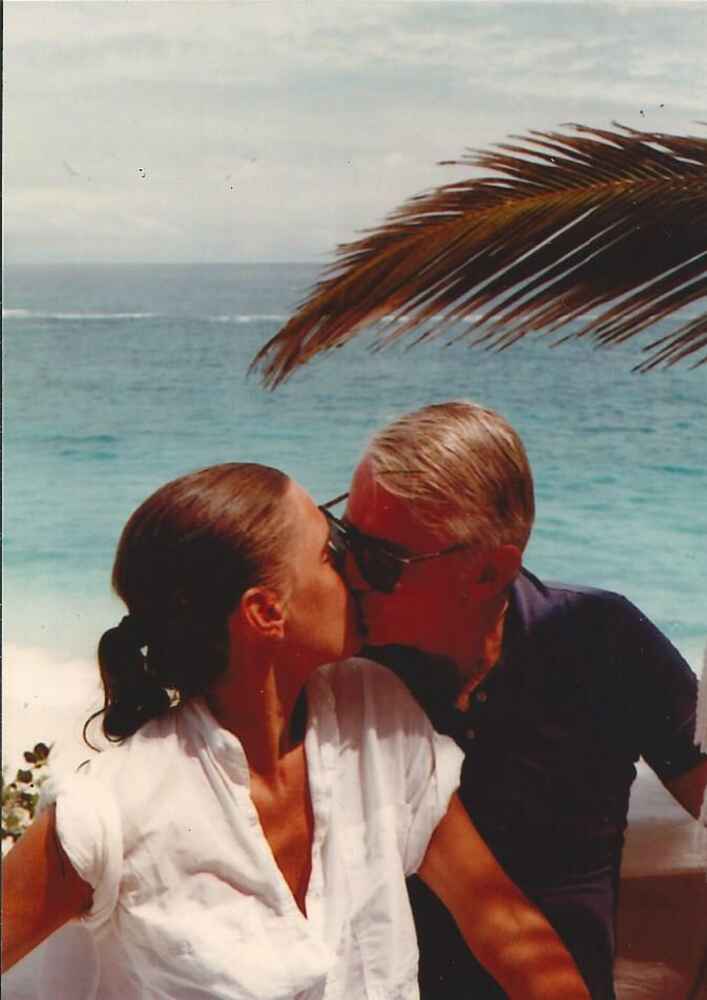 Bermuda "Writer's Workshop"
Venice -- A favorite memory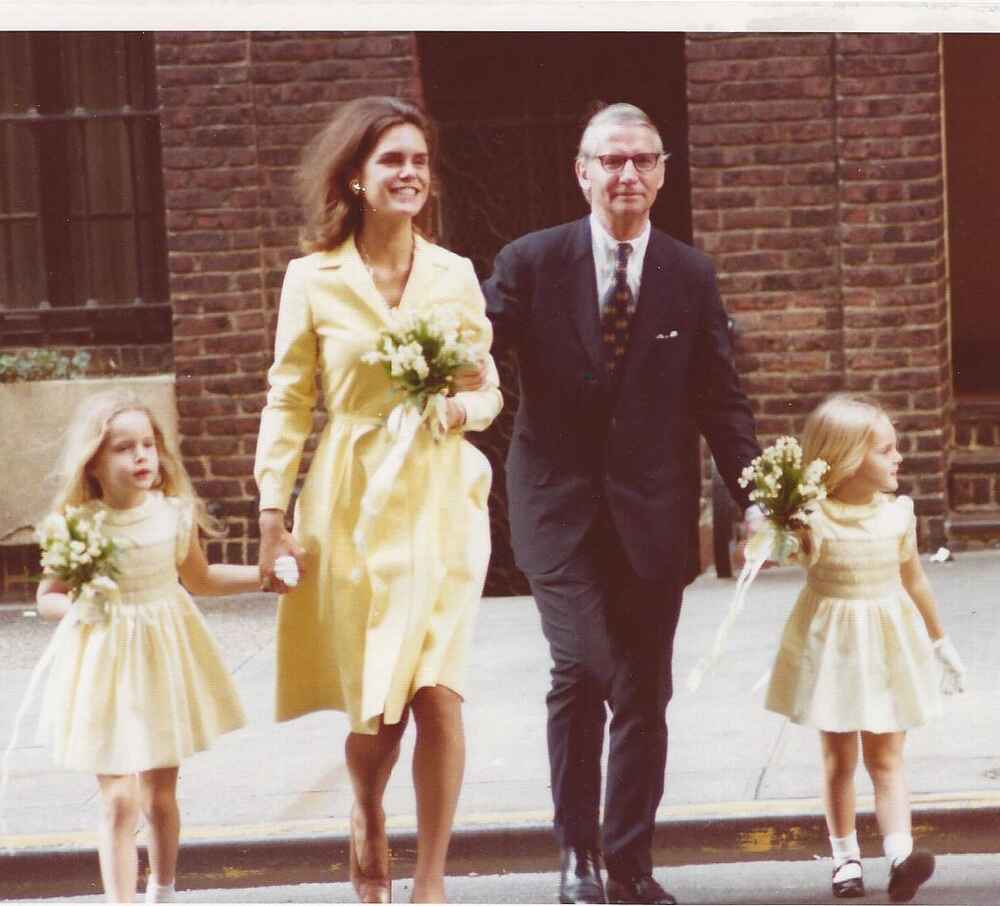 Our wedding day!
Saint James Church
New York City
May 18th, 1974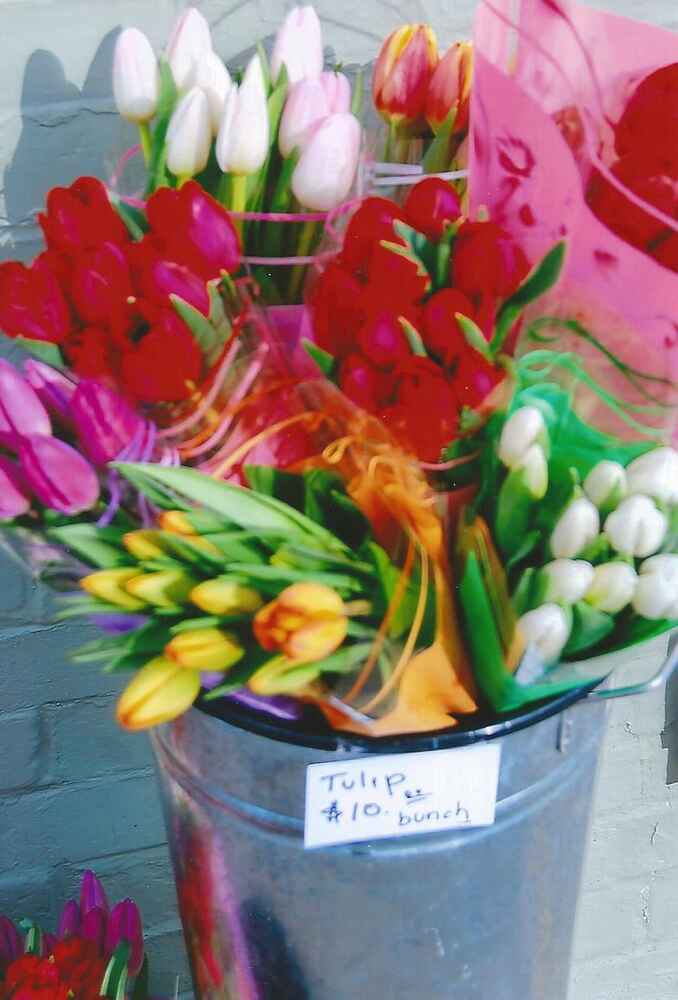 Our village flower ship Verdant brings such joy!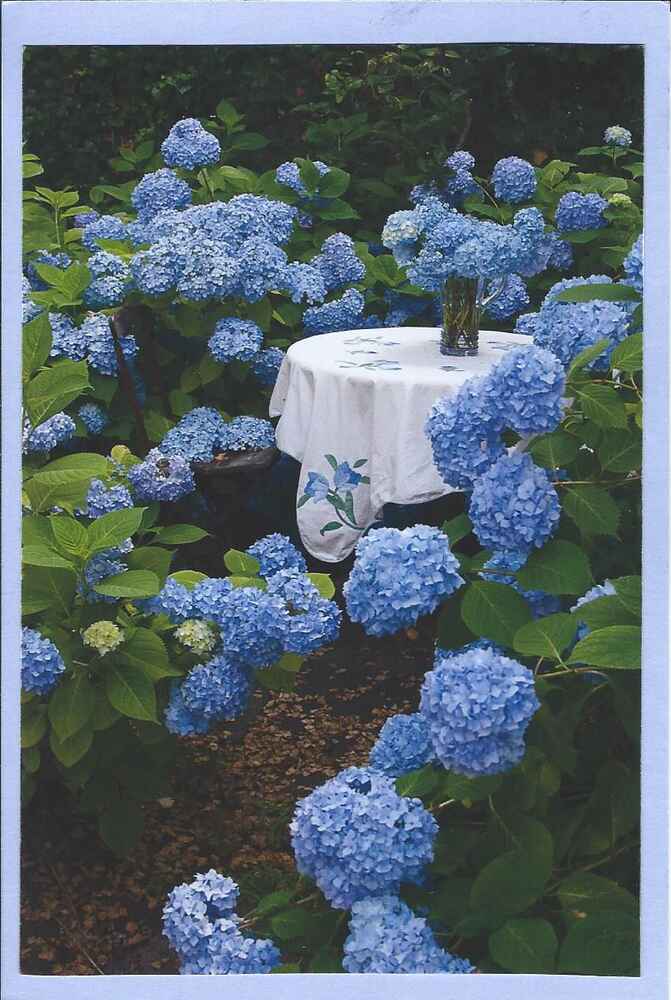 Our magical hydrangea garden last summer.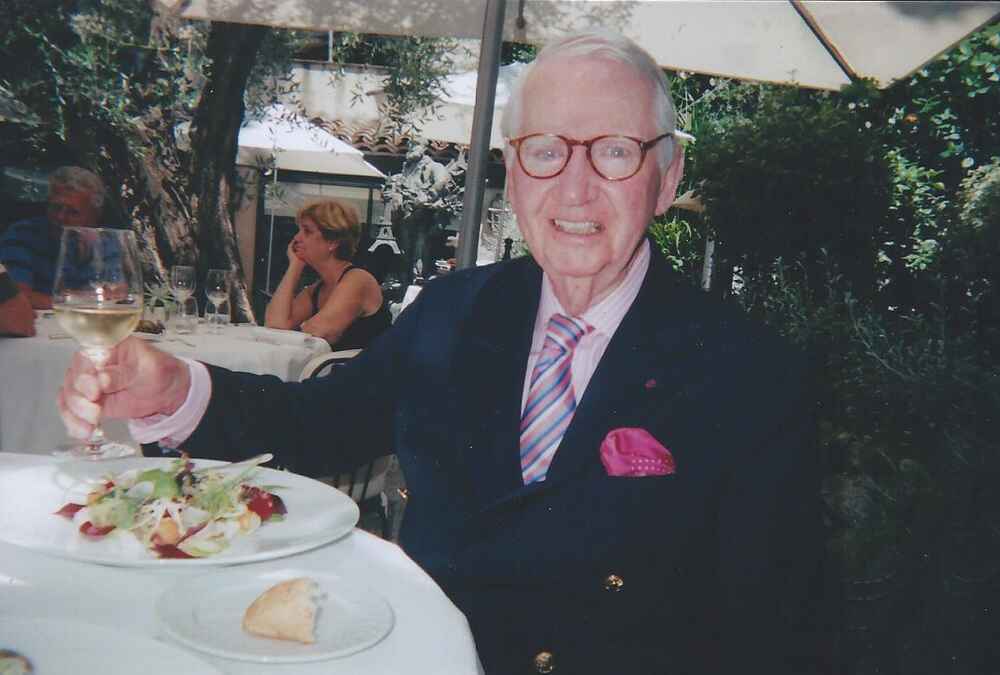 Handsome Peter toasting us in Provence last April.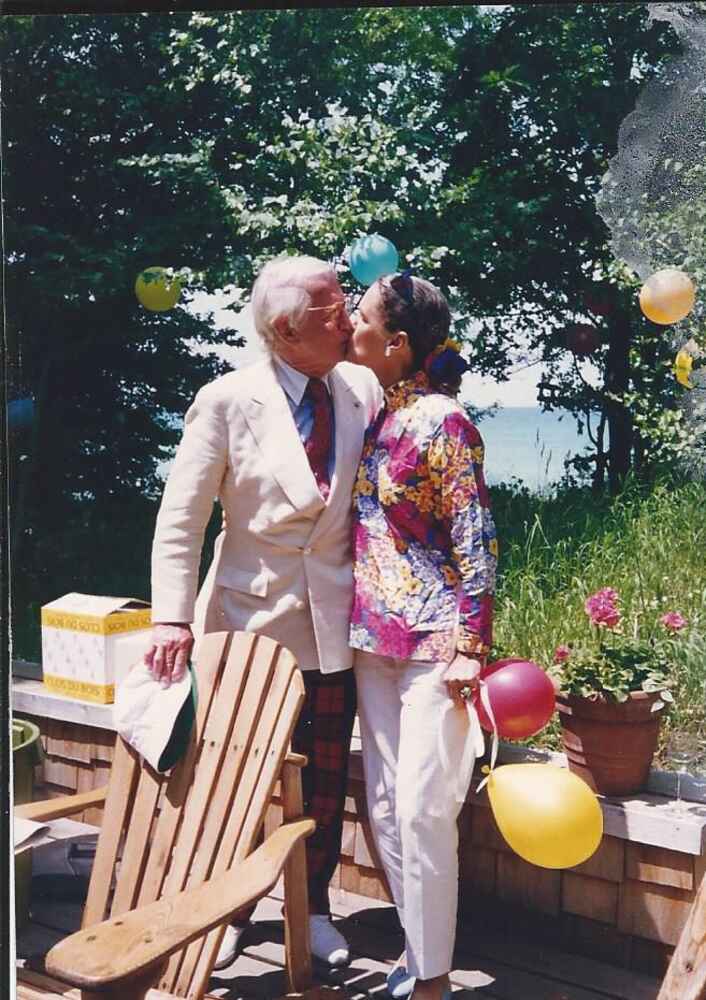 Pentwater, Michigan
July 2, 1995,
after my brother's ashes were scattered on Lake Michigan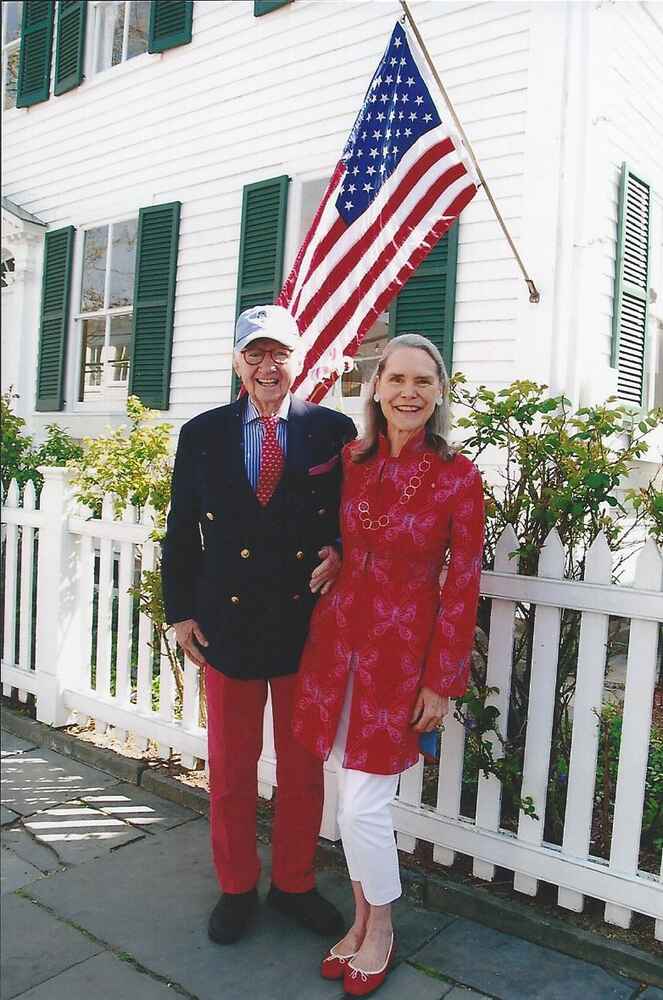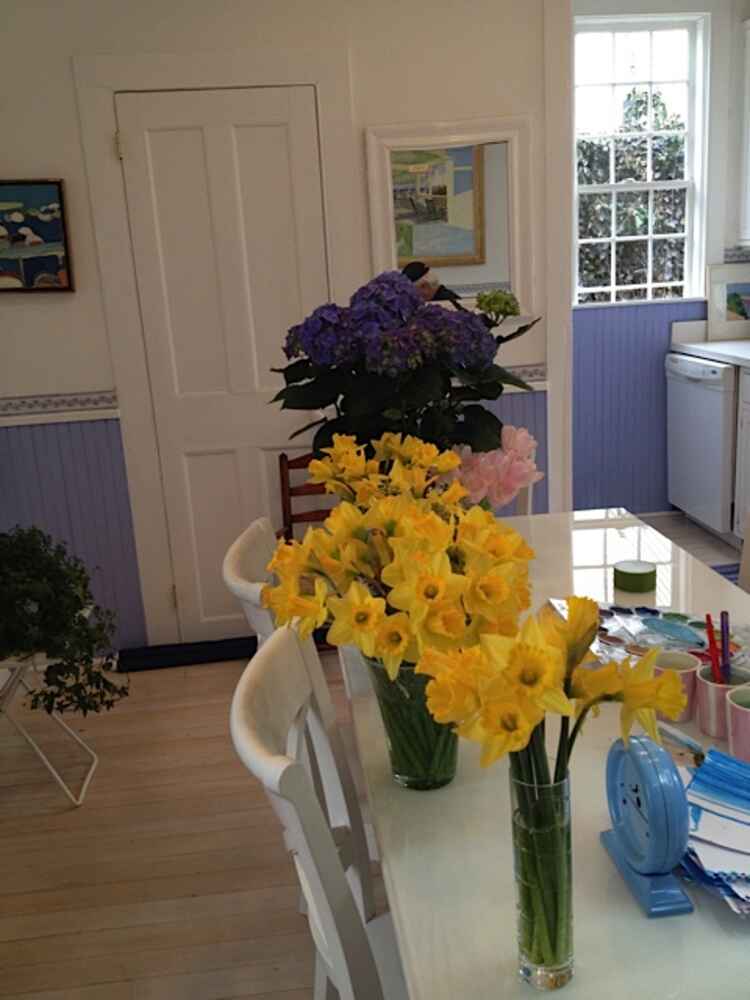 Oh, the joy that flowers bring!
Grace Note
"Your own happiness is a serious priority."
~~ Peter Megargee Brown