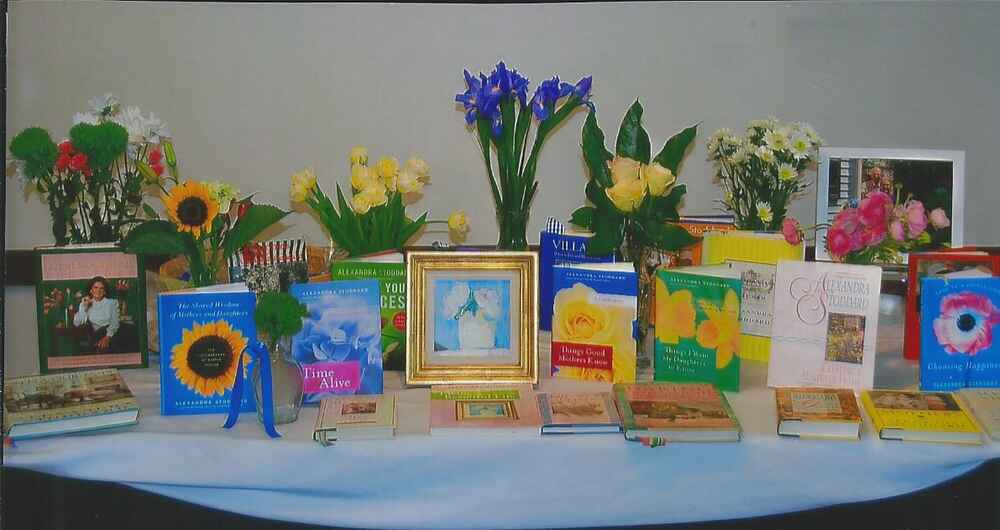 Dear Friends,
April showered us with showers, and the arrival of buds, blossoms, color and life in our gardens. For those of you who live in an apartment without a garden, you might have a terrace or a window box. Yearning to bring nature's wonders inside, when Peter and I lived in New York City, we treasured our indoor window boxes, including the kitchen box with parsley, basil, mint, and rosemary. Tending to flowers, plants, trees and herbs brings great joy—reminding me that we human animals are nature.
Alexandra sent me a yellow slicker with a hood as a random act of loving kindness. Receiving a present out of the blue always triggers delight, especially when it is something that hits the gong, and reverberates the glad feelings of cheer on rainy days. Yellow is the color I enjoy wearing because it reminds me that the sun is in the clouds and rain, and we need the rain to enjoy our flowers. Yellow is the symbolic color of sunshine and smiling faces; let us all have sunshine in our pockets.
I hope your month of April has been a good one with lots of experiences that brought you renewal and a great deal of happiness. However you celebrated the holidays over Spring break from school, I trust there were many meaningful moments where you were anticipating being with loved ones, and you did some gardening, cooking or baking, and decorated your home with a few extra flourishes that spread joy to one and all.
This is the time of year I can bring the garden indoors while eagerly anticipating the blooms in the garden in the summer months. I enjoyed the six new gardenia plants, savoring every bud and blossom, bringing the ones in the full bloom from my desk in the bedroom to the end table next to me to smell while reading in bed at night, and at the desk when I listen to classical music, and in the morning when I sip coffee and nibble on a chocolate croissant on a pretty bed tray while reading the New York Times. Sounds pretty luxurious, doesn't it? This is one of the hidden gifts that is available to us when we mature and have an empty nest. When the children were in the nest, or when they visit with "grands," the kitchen or dining room table is where we have a breakfast celebration "at table." When I am alone, at the cottage, I appreciate this treat I so enjoy, that is more luxuriously sensuous than any inn or spa could replicate. It's all here for me to appreciate quiet beauty in the privacy of my boudoir, my intimate sanctuary.
Cooper and her parents—Brooke and Tony—came for Easter weekend. We had an Easter egg hunt, dyed eggs in bright colors, and decorated the dining room table with abundant eggs of all sizes, shapes and kinds. A friend gave me a precious Easter basket, simple hatched egg cache pot with white hyacinths, miniature daffodil and pansies for a gift that we decorated around, putting a green crystal butterfly in the garden pansy patch.
A thoughtful friend sent me photographs of Peter and me autographing books many years ago and asked me if I'd read a charming book, "Some Writer," by E.B. White. He grew up in a farm and loved eggs, thinking the egg is the most perfect shape. My parents bought an old farm in Laurens, New York in the late 1940's on the top of a steep hill, across the street from a dairy farm. I have fond memories of the 200-plus cows grazing on our field. My father wanted his four children to have a taste or rural life, near the town of Oneonta, where his family is from. We had a chicken coop, and I, too, grew fond of the perfect shape of an egg.
At breakfast Easter morning we all selected an egg from the table, held it in the palm of our hand, and I read a letter E.B. White wrote about the wondrous, precious egg. He'd blown one out and gave it as a treasured gift. I look back on my farm days in the summers of my youth, where I got up in the pre-dawn, tip-toed barefoot downstairs, through the kitchen, through the fly swatter, to the screen door to observe my garden. How sacred are these vivid early childhood memories of my having my own garden where I grew flowers and vegetables, in awe at the miracle of nature's wisdom and beauty.
These happy days of my early awakening all came back to life recently when a good friend gave me a tour of her ancestral farm that has been in her family for 200 years. Stone Acres was a 65-acre dairy farm, and when Jane gave me a giant white tulip in full bloom and a pale yellow crinkly daffodil to bring home to the cottage, they were plunked in water in a half pink milk bottle, reopening chapter and verse from my childhood. I will share with you more about the exciting plans for Stone Acres in the months ahead, because the long range vision is to have a farm to table restaurant located in a charming old greenhouse surrounded by rose arbors, run by her husband Dan, a well known, well regarded restaurateur. One of Dan's restaurants, Oyster Club, in the next town of Mystic, has one of the best chefs in Connecticut.
Incidentally, Oyster Club is one of my most favorite restaurants and a place where I walk in the door, see the open kitchen, smell the delicious scent of butter, herbs and spices, see friends and feel Peter's presence. James cooked Peter's "Last Supper." When I told him at the tail end of Peter's long extraordinary life that Peter had lost his appetite, James smiled "We'll take care of that." There was joy there then, and there is now, and there will be in the future in a new adventure of Jane, Dan and James in this greenhouse on the farm.
In the meantime, in the rain, Jane and I tromped around in the mud watching the master gardeners plant the first rows of alternating flowers and vegetables. The head gardener and his team stopped their work to tell us about how ecologically intelligent it is to have a mix of growth and good insects to assure they would sustain the healthy growth of the garden. The bees will be let out of their hives to dance about the ancient stonewalls. These stones were removed from the soil in order to plow the fields for planting, and were plunked articulately one next to another with nothing to hold them in place but their shape and height. Stone Acres and all the farms in Stonington and all over New England provide for these beautiful walls.
Great good news! Starting in the fall I will be teaching some classes; all details to follow in the months ahead. This might end up being a location for future retreats.
After days of steady rain the sun popped out for my magical day at the splendid Botanical Gardens at Tower Hill in Boylston, Massachusetts. The drive up from Stonington Village was delightful on back roads with farms and woods, lakes, and daffodils galore along the road. In the Stonington area, they were planted by the Stonington Garden club. Every three years they have a garden tour where they open up secret gardens that are hidden from the road and many of the gardens have been created over many years by master gardeners. They're having a tour this June, making our sweet, sleepy village a destination for all of us who love the beauty in nature surrounding attractive architecture.
My talk "Choosing Happiness" was made most memorable because our dear Army friend Matt, who was meant to come with his wife Kerri, is on active duty, and was sent to Texas to greet the troops coming back from war. Matt surprised his wife Kerri and me by showing up at the gardens just before my talk. I was so surprised by joy, so deeply touched he made such an effort to fly up from Texas and show up, to leave before my talk was over to fly back to Texas. I'm still in awe—grace upon grace; he more than went the extra mile for us.
Thank you friends, new and old, for arranging for this unforgettable event to raise money for the Worcester Garden Club for their good works, involving giving seeds to families to grow vegetables. The president, Sarah, gave an introduction, to introduce my introducer, Lisa, and Sarah said everyone who came to our celebration of happiness are good people. I thanked her for setting up my talk, because the key to happiness is to be a good person, and to find ways to serve others. I was deeply touched by the beauty of the environment surrounding the Botanical Gardens, the mountains, the reservoir, the daffodil garden. Apparently, Sunday, April 23rd was peak daffodil day. How can we be so fortunate, to be together, in a room with glass windows overlooking this perfected land, in the sunshine.
When I was in Massachusetts having such a happy day, seeing so many people I'm hoping to see again soon, Cooper and Brooke were in Chevy Chase visiting my other daughter and two of her three children, Lily and Anna. Nick, Anna's twin, was in New Jersey at a basketball tournament. Cooper and Brooke came the next weekend to Stonington Village to see me and pack as much fun in a few days as humanly possible. My energy and exuberance rises to Cooper's level of pure joy.
May is Peter's and my 43rd anniversary on the 18th. I'm going to celebrate this date in a special way.
Happy May
Happy Mother's Day!
Happy lilac, lily of the valley and the glorious bounty of May flowers.
Great love to you,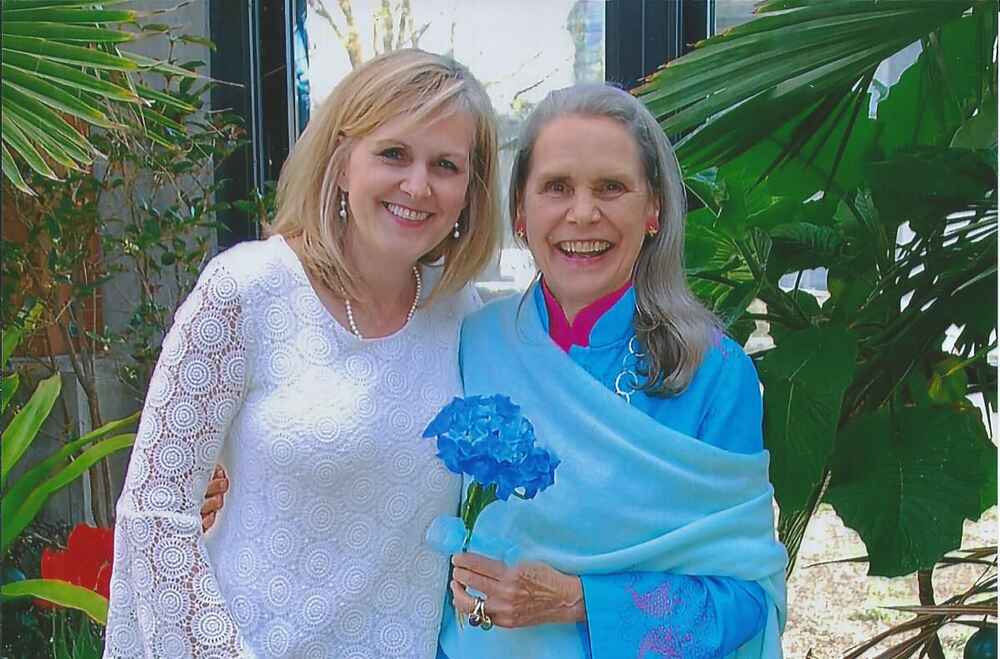 Kerri, my blue hydrangea one-flower meditation. Thank you.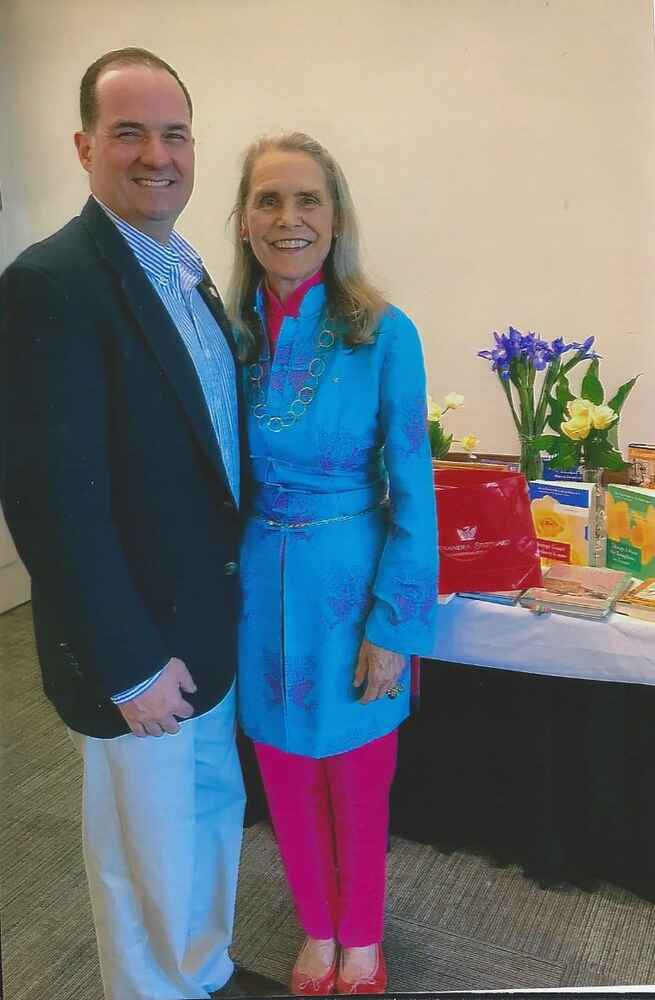 Matt,
A mirage,a miracle,a wonder,a blessing.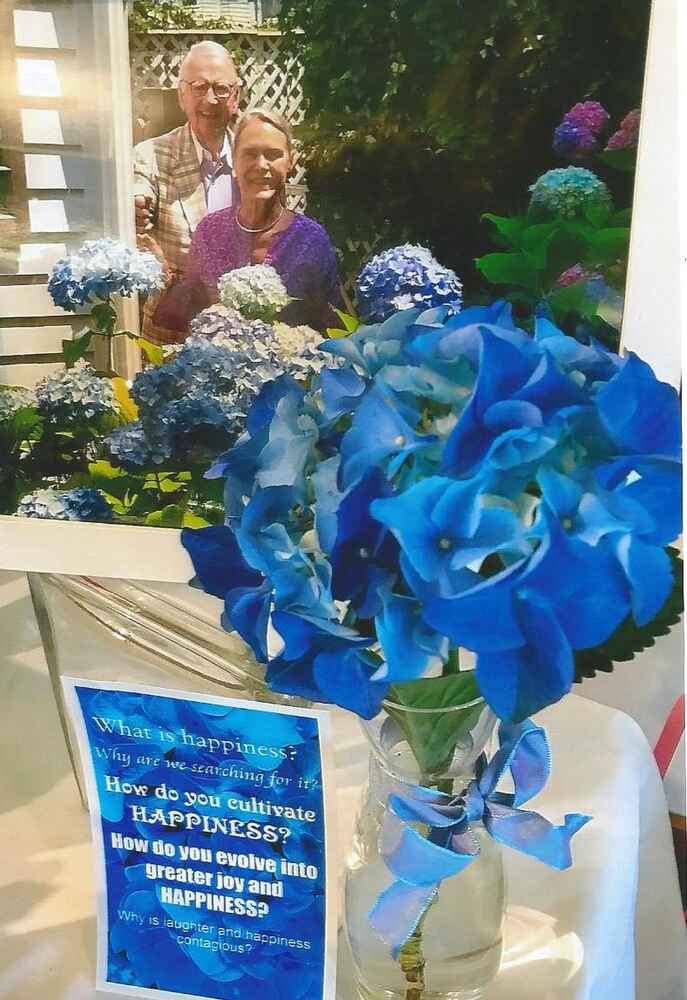 Kerri, thank you for your beautiful gifts to us.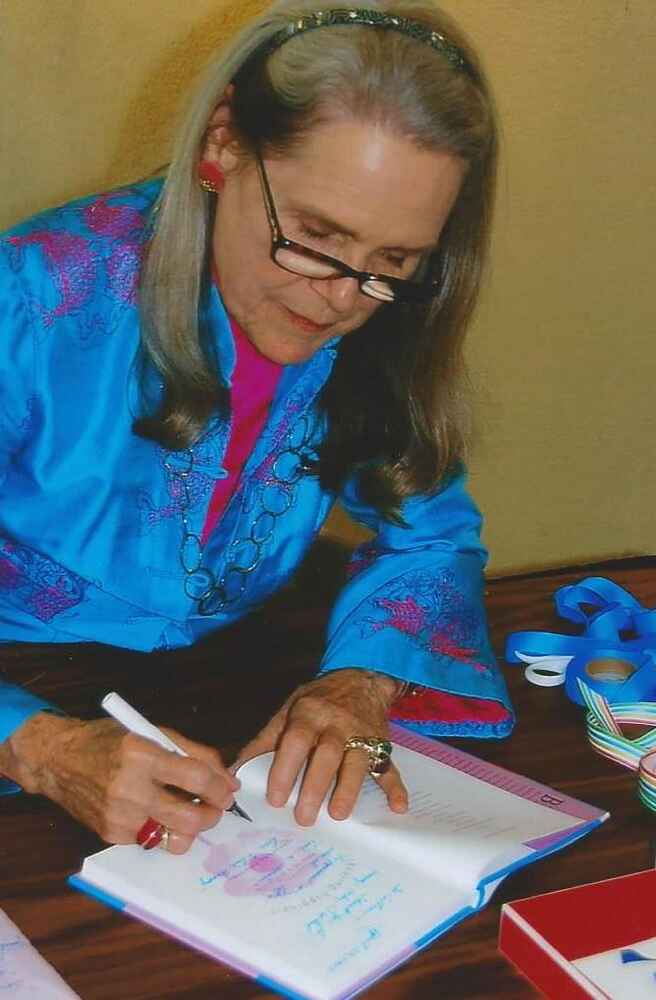 Life is a gift; untie the ribbon!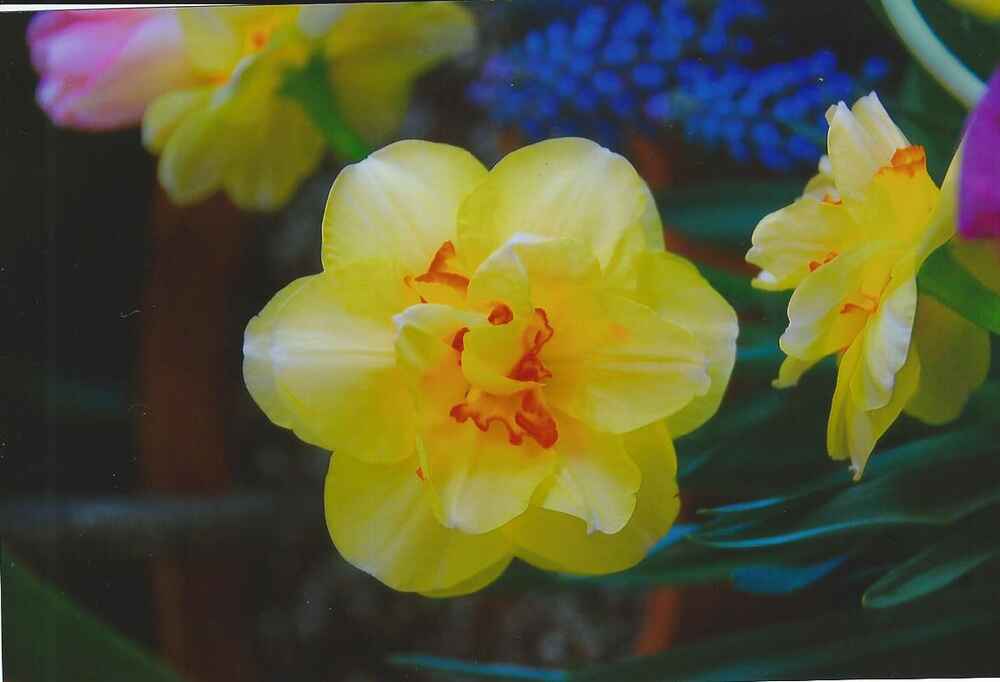 Paradise is in the garden, right here, on and in earth's soil.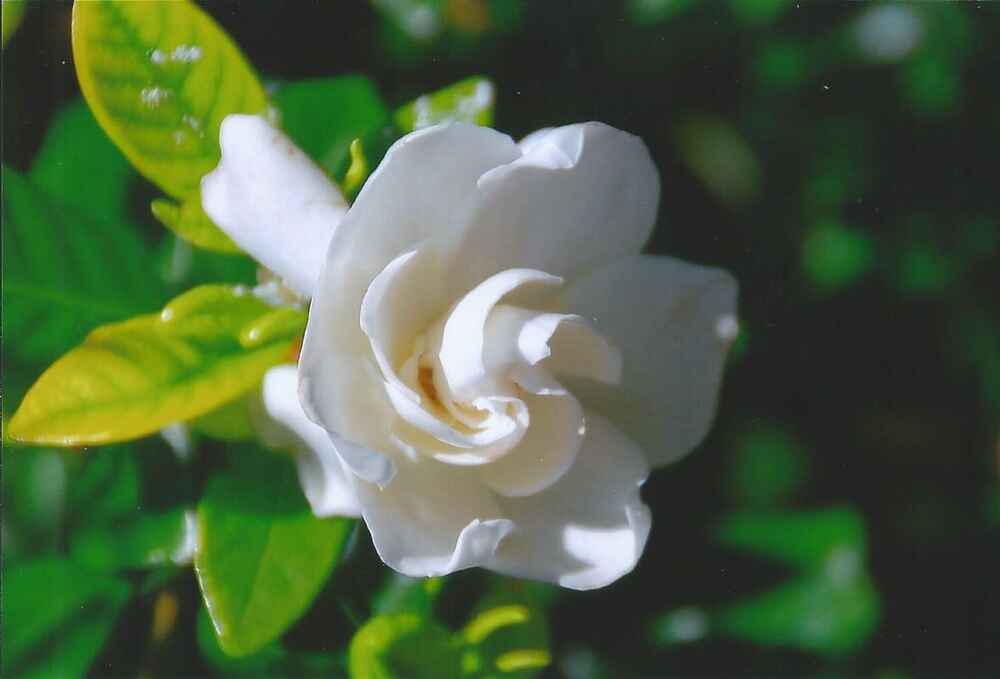 The sight of one gardenia awakens the scent and joy.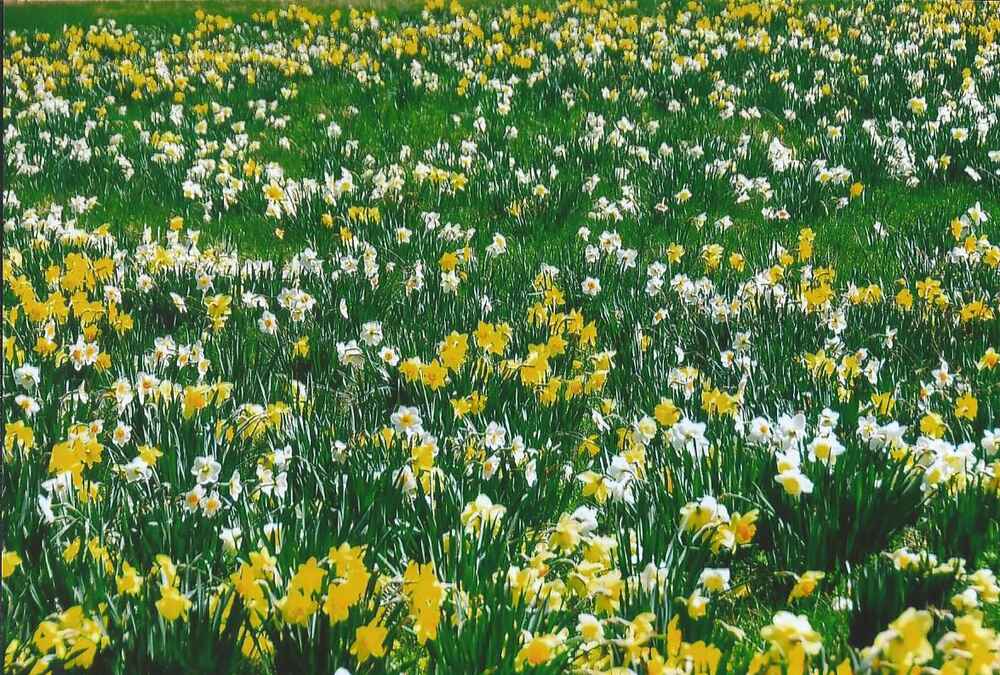 A host of daffodils in full bloom.
My yellow rain slicker makes me smile!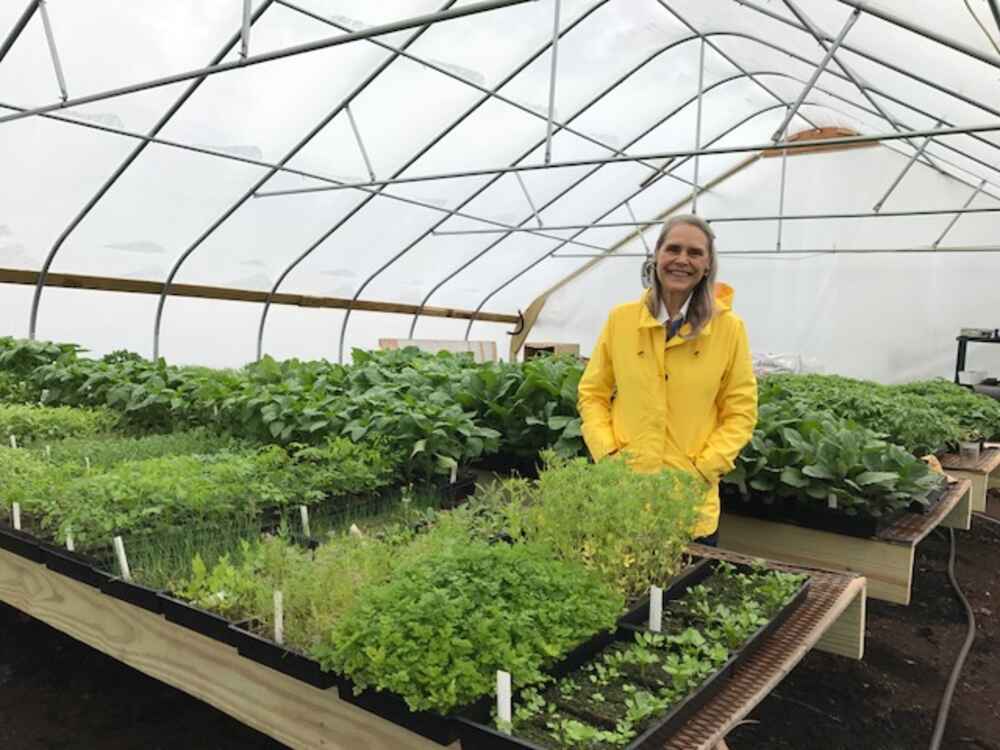 Checking out the plants in the greenhouse at Stone Acres.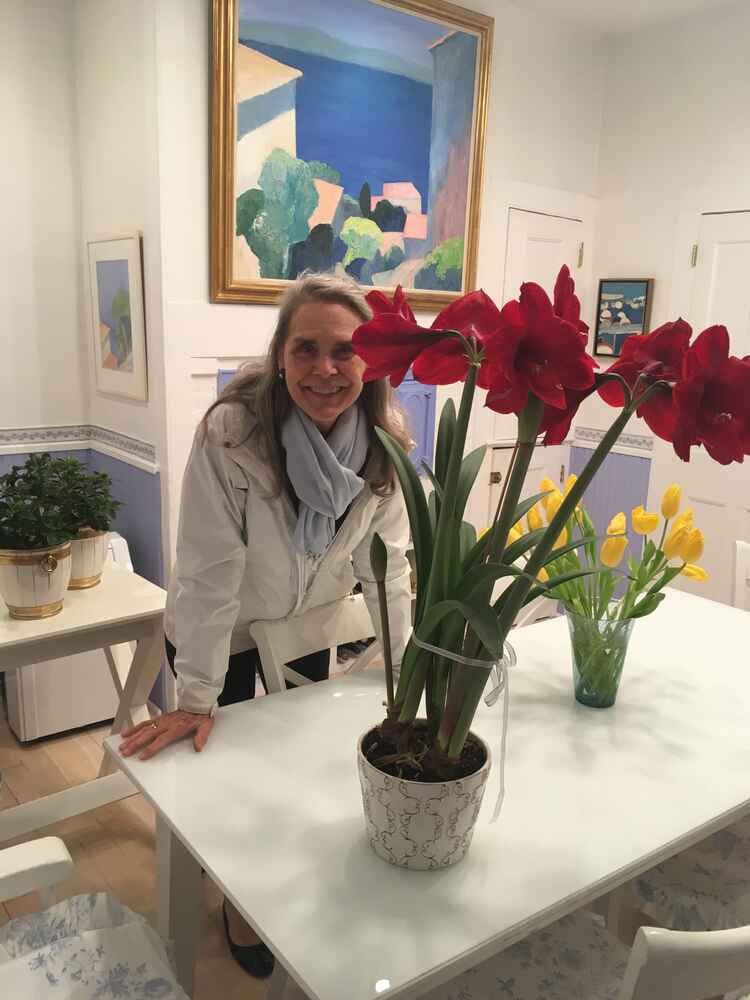 Oh the beauty and power of flowers!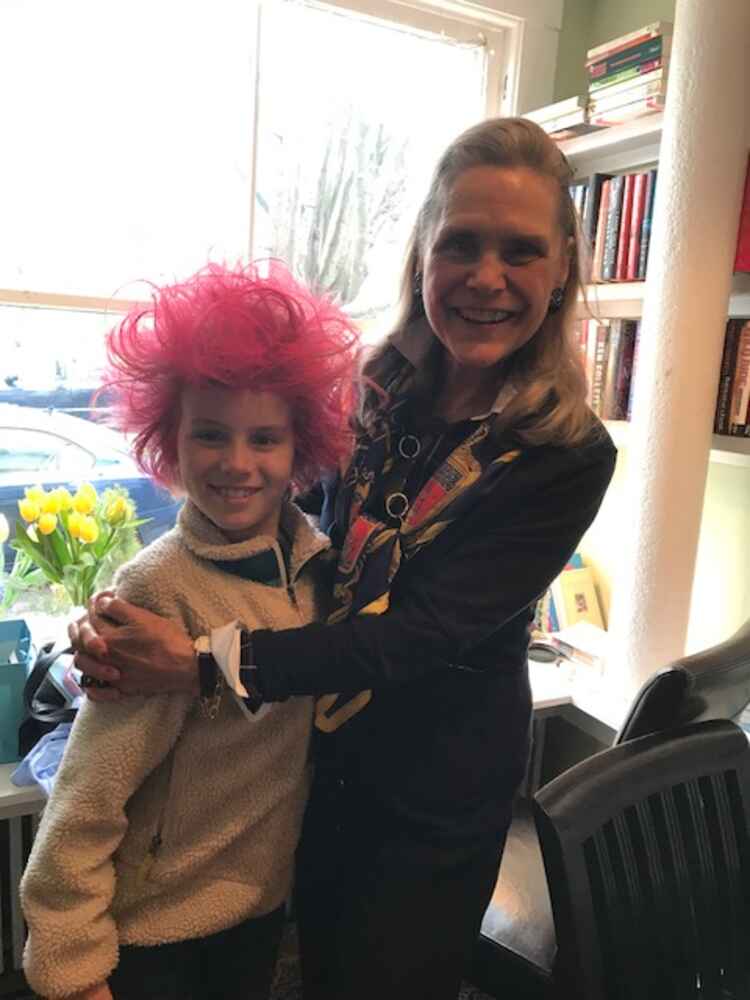 Grace Note
"We read to know we are not alone."
~~ C.S. Lewis