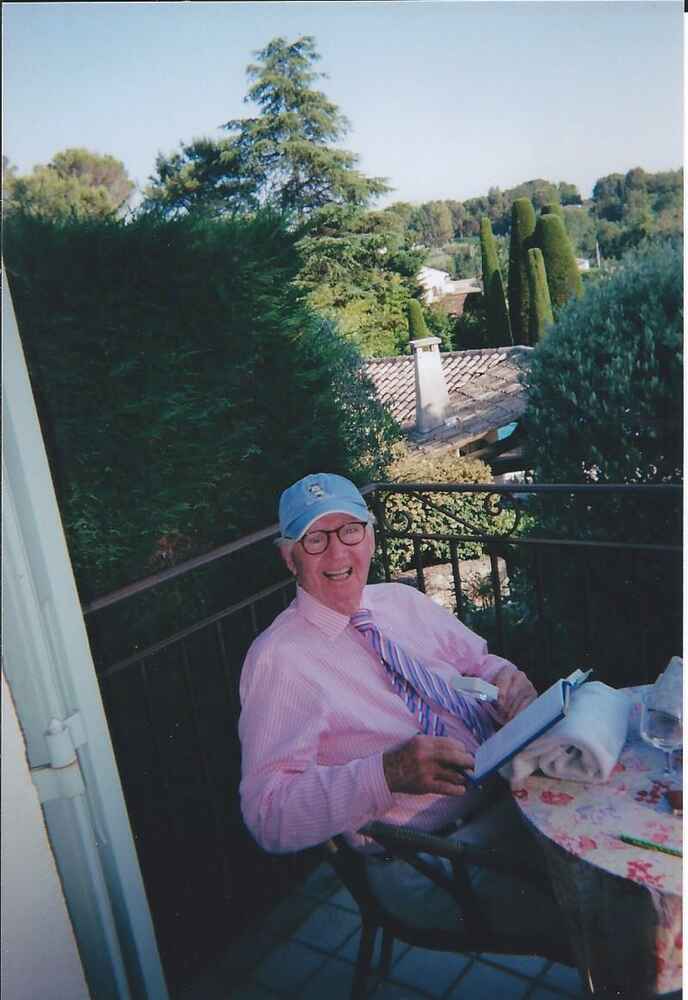 "The timely death of his body freed his loving spirit energy to soar. As he glides, he is guiding me, and I'm paying attention."
~~ Alexandra Stoddard
Dear Friends,
Happy June! My heart is bursting with joy. This May elevated my happiness level to a new height, and as of now, it hasn't dipped down. There is too much light and awe-inspiring energy that seems sustainable.
To celebrate my seventy-fifth birthday November 8th, I went to New York for a week, and on my birthday (Election Day!) I had a joyful celebration with both Alexandra, Brooke, and granddaughter Cooper for breakfast. That experience is so grand in my heart and memory that it lifts me up on angel's wings and makes me mindfully grateful for the love and support of my family and friends.
Turning 75 has been a great marking, and I decided to have this year be one of illumination, mindful living, and paying attention to the instincts of my heart. Since my birthday, the next significant date for me was Peter and my 43rd wedding anniversary. One morning at the cottage I stepped into my mini spa—a hot soak in a bubble bath, with a gardenia plant with some fragrant blossoms and lots of buds about to burst, a lit gardenia-scented candle made by a friend, Janet. Feeling vitally alive from having spent several hours focused on work, anticipating a free day to read and work, I pondered the way I would most enjoy celebrating our anniversary. There was no pause; instantly it became clear that I wanted to "be" in Paris—with Pierre.
A little more than five years ago when Peter turned 90, I wrote in a newsletter that we intended to travel as much as we could "as long as we could." I've heard so many sad tales of people waiting to travel until, until, until; tragically until it's too late. Having gone to Paris with Peter May 18th, 1974, on a night Air France flight, and Paris being our favorite city on Earth, I felt strongly this would be a most appropriate sacred place to feel the most immediate connection and "be" in our magical, romantic city of light.
Through my website, someone who did not disclose her name or any identification wrote me a pretty nasty E-mail claiming I flaunt my trips to Paris too much. As a consequence, she will "never" read any of my books again and "never" recommend any of them to anyone. Never is a strong word. Flaunt is a most disparaging word. It means to exhibit, ostentatiously or shamelessly; to show off! Oops. Since 1959 when I first went to Paris, as the introduction to the seduction of foreign lands, on my trip around the world, I have had one leg on American soil and the other somewhere on the globe where I would travel as a curious tourist. I admit, when I read this mean-spirited message from this unknown, unidentified person it hurt my feelings. My enthusiasm to be able to vacation in Paris with Peter, who had achieved the gift of longevity, was unrestrained, and the private joy we shared I had a desire to tell my readers. The effect this one negative comment had on me was that I kept Paris celebrations a secret except to our family and inner circle of friends who were deeply, genuinely supportive of our passion for Paris and the other countries in Europe we were excited to visit and revisit.
My heart and mind desire to share my news in good faith that it will be received appropriately. To celebrate Peter and my 43rd wedding anniversary, it occurred to me that the perfect place to celebrate was where we went on our wedding evening, on our honeymoon, May 18th, 1974. Eureka! I didn't have to give this idea a second thought. I've been back to Paris two times since Peter died, but on those trips I chose to stay in a hotel that was new to me, in a favorite location near Saint Germain on the Left Bank of the Seine river.
I left on an evening flight flying from Boston, staying in a small hotel where Peter and I have stayed since the '80s, where he spent a joyful 90th birthday. I was so warmly greeted upon my arrival; the charming room that overlooked the garden was ready with flowers and a "welcome back" note. I felt as though Peter was with me as I unpacked—a framed picture of him taken in Claude Monet's garden, his blue enamel travel alarm clock that I placed next to the bed. His sweet puppy "Happy Pappy" resting against an elbow pillow, (half the size of a baby pillow), made me sigh, smile, and before unpacking further, I threw open the French windows, breathed in the fragrant air, and lit a honey suckle and jasmine candle. A flood of accumulative memories of all the times we've stayed here with the same staff sweetened my arrival. This cozy room is familiar to me, because on the occasions when staying in a room with a terrace were not necessary – because of the off-season's use – we've stayed in this sweet room or one on another floor with the same layout. After unpacking and hiding the suitcase in a chest, I moved the writing table out from the wall, so I could have more light and see the magnolia tree.
I selected an ideal day, based on the weather report, to go an hour northwest of Paris to Giverny to the Claude Monet Foundation, Monet's beloved home and gardens so meticulously restored and maintained. Here I feel close to Peter and the memories of our being enchanted by revisiting his maison and gardens, including going to his world famous green Japanese bridge, overlooking his waterlilies and surrounding gardens. Monet painted this bridge and waterlilies at the end of his long, productive life in a special studio he had built, as well as in his garden. Monet is my favorite artist, along with Roger Muhl, whom I met when he was young and unknown. The privilege of collecting his work beginning in 1961, until 2008 at his last exhibition, shortly after his sudden death of a heart attack, has been and remains a continuing thrill to bring his paintings into the intimate spaces where Peter and I have spent countless hours in Muhl's presence.
Living with paintings we selected over nearly half a century, by an artist who became our close friend, is enthralling and reawakens my appreciation of Monet's Giverny, being so vividly alive, being on the sacred ground where he lived and created countless beauty, because of reading so many books about his life there, and seeing his paintings since I was five at the Boston Fine Arts museum, is such an important part of me. Monet used dabs of color to create flowers and his impressions. Muhl, a contemporary impressionist, used a pallet knife to create simple, calm impressions. The warm sunny day I went to stroll through Monet's gardens in Giverny, I felt a deep sense of reverence, a sense of awe and grace as I walked along the grand garden paths, gaping at the pink rose arbors, the pink, yellow, white and peach peonies, and yellow, purple and white iris at their peak blooms. There are these magical moments in life that have power to not merely change us, but to transport us to a new heightened consciousness and awareness of just how vitally important art and nature's beauty is to our happiness. The author photograph Peter selected for his book "Village: Where to Live and How to Live," I took of him in Monet's garden in front of Monet's pink house. The cover of the dust jacket is a Roger Muhl painting of sky and water meeting, looking down on rooftops, feeling we have entered into the painting. When in France's countryside, we literally feel we are walking where both artists lived, worked, and gained their inspiration from the quintessential beauty that surrounded them in nature's wonderland. Monet to the north of Paris, Muhl to the south in Provence; both Giverny and Mougins have left their enchantment on us that has left a lasting, indelible impression on our aesthetic sensibilities. Brooke took a picture of me in Monet's garden, in front of his pink house, on one of our mother-daughter trips to Paris when she was in high school, when we took a day in the country to visit Giverny. I selected her photograph for my "Grace Notes" book of daily meditations, dressed in a French sundress, white with black polka dots.
Peter, Paris, Giverny, Claude Monet, Roger Muhl—this sentimental 43rd anniversary was a culmination of so many of the qualities that hold such powerfully beautiful meaning in my adult life. The summer after Peter and I were married (and spent our honeymoon in Paris), as promised, we returned to Paris and Provence with Alexandra and Brooke and in the years that followed. Incorporating France's charm into our lives has set a high standard of beauty and quality into our appreciation of the art of living well, we were joies de vivre.
The last time we were there with all three generations was when Alexandra was pregnant with her precious twins who were four months in her tummy. Nicholas and Anna are now approaching being sweet sixteen in October. As the time has moved us all forward in our life's evolution, the saying, "we'll always have Paris, we'll always have France," is a hope and a promise.
In the inevitable, mysterious passage of time I'm increasingly grateful for every delicious, romantic, extraordinary, "magnifique" experience Peter and I spent loving "being" in France, and sharing many of these awesome moments of splendor with our family. Love doesn't die. While Peter's body has served its usefulness, his essence and loving energy has transported me into his evolved spirit realm, and this is where we meet, and, this is where my heart lingers. People who surf describe this out-of-body feeling of lightness. While staying grounded, there are moments where we can feel a lightness of being that sits up higher into the light of deeper understanding and appreciation of life's mysteries.
Peter and I shared a powerfully meaningful bond that was a sharing of all dimensions of life. Because he was brilliant, and four months shy of being 20 years older, I looked up to him as my mentor and teacher. Peter was also my one true love, my confidant, my partner in all our exciting international work. In time, since we met in 1954, our relationship evolved from closeness to our becoming inseparable, making it inevitable that we would, somehow, someway, always "be" together. This wise choice was not based on efficiency or earning money, but love. Together we were able to flourish, find continuous strength, courage and joy in "being" together, as we shared ideas, insights, research, and delightful moments of pure pleasure. "Is this it?" "Yes, this is it." We arrive at the banquet of life every new day.
On the occasion of my 69th birthday, at a favorite hang out in Paris, at a café on Boulevard Saint Germain, Peter said, "Paris has a strong draw on my heart. That's all there is to it and that's what makes it so exciting." On the day of our anniversary, walking along a familiar route, near our hotel, I found a small, old, shiny brass key. My body tingled up my spine, down my thighs. I bent down to pick it up ritually, because Peter collected old keys. He bought them in antique shops and wherever else he spotted one; he found a large new key in a gift store and used it as a paper weight. Keys hold deep symbolism for Peter; one of the pleasant parts for him of winding his clock collection on Sundays was using each individual key. When he read a book, often, when he came across an insight he wanted to remember, he would sketch a key. Keys are determining factors in achieving something, providing understanding of something else.
When I wrote "Choosing Happiness," the subtitle is "Keys to a Joyful Life." When Cooper came for a long Memorial Day weekend break with her parents, she wore the key around her neck with a blue silk cord. Brooke believes this key is to Peter's heart. It now rests on the French Louis XVI table that is his corner spot in our bedroom. We purchased this small elegant table from an auction at Sotheby's after Mrs. Brown died. It was her end table next to her daybed.
Peter promised me, when he proposed to me, that there would be many surprises. He promised me our love would continue to grow and evolve. The gold $55.00 wedding band I wear is two ropes intertwined, designed by a brilliant designer, Van Day Truex, an aesthetic mentor and friend. One of the strands of twisted rope has worn smooth and shiny; the other one is still rope-like.
Peter had faith and hoped he would always be present in my life. Dreams come true. The timely death of his body freed his loving spirit energy to soar. As he glides, he's guiding me, and I'm paying attention. I'm going to be more trusting of my heart and genuine self-knowledge. "I love Paris...because my love is there." This May sojourn to Paris reinvigorated my senses and opened my heart wide. The beauty and majesty will stay with me, as I renew my commitment to seeking and finding beauty and all the good in my daily life, wherever I am.
Great love to you.
Happy June!
Alexandra Stoddard


Breaking Good News!
Save the Date!
Please come celebrate Alexandra's 76th birthday, Wednesday, November 8, 2017 at a Happiness Retreat at the Inn at Stonington. This exciting event is for two nights, Wednesday and Thursday.
Please call Aubrey at the Inn at 860-535-2000 or email innkeeper@innatstonington.com to make reservations. So exciting!!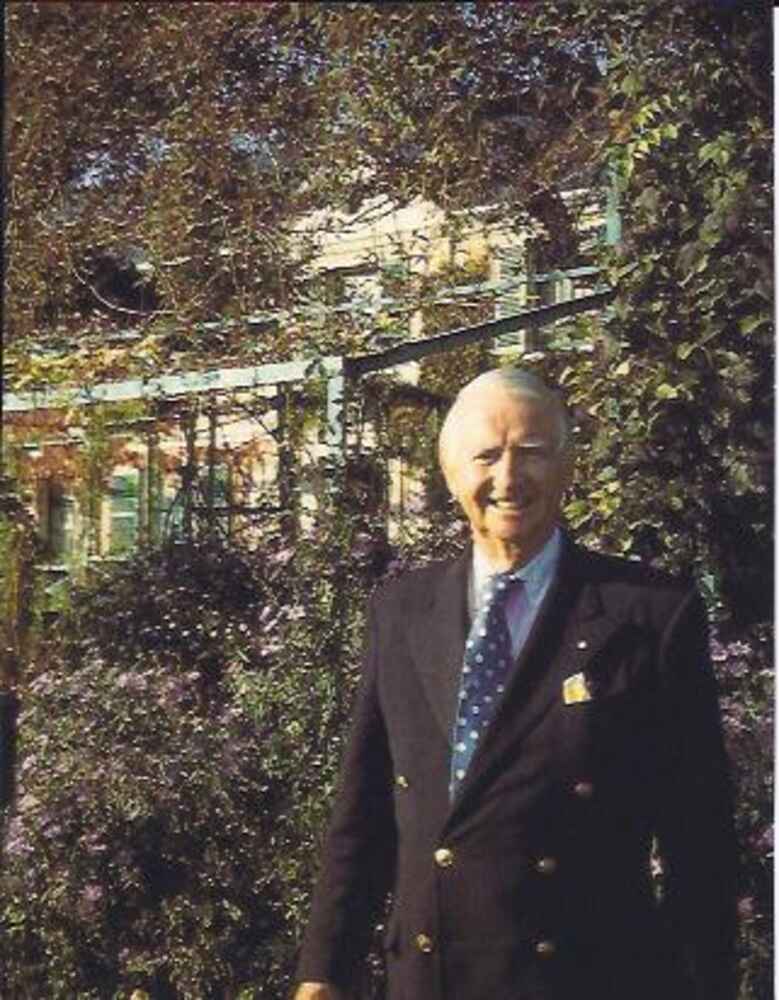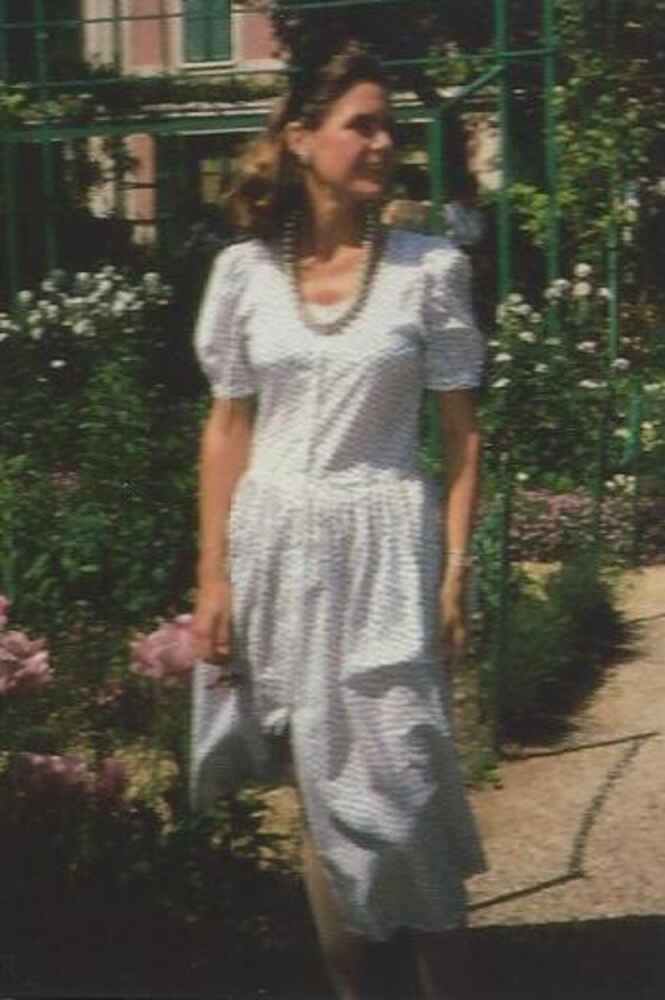 Brooke took this picture of Alexandra in Giverny.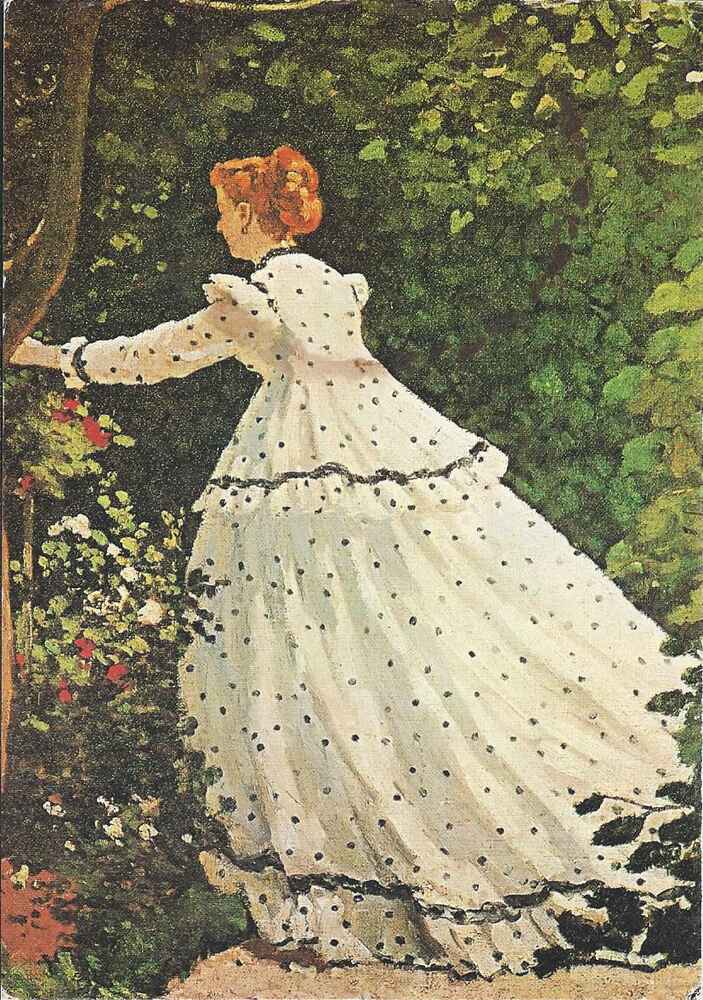 Woman in the garden
Jeu de Paume Museum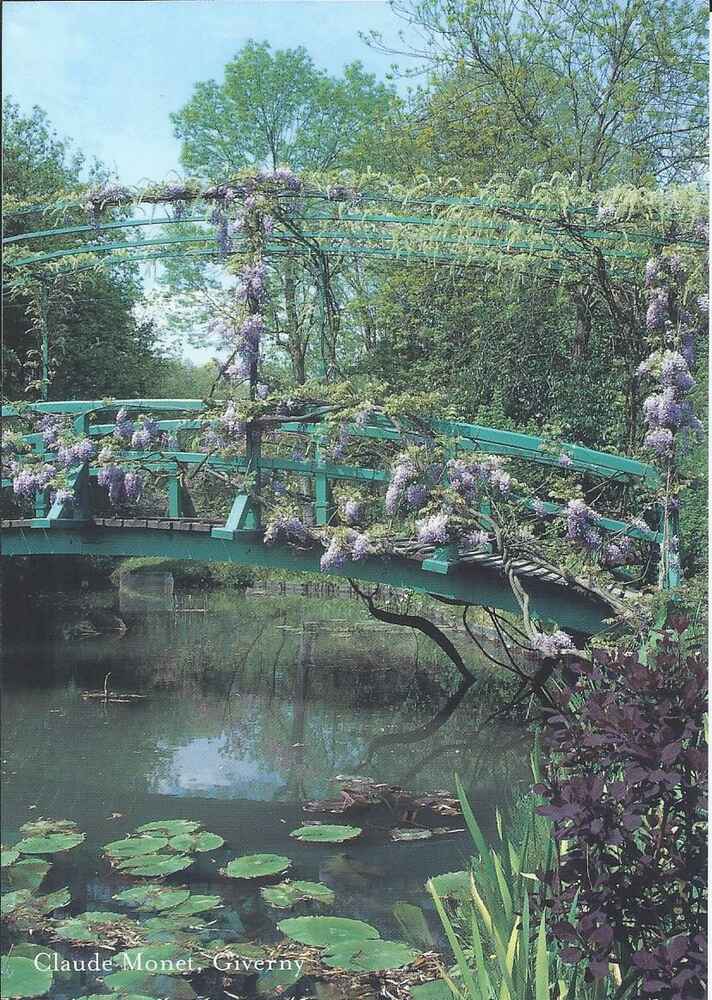 The water garden and Japanese bridge with wisteria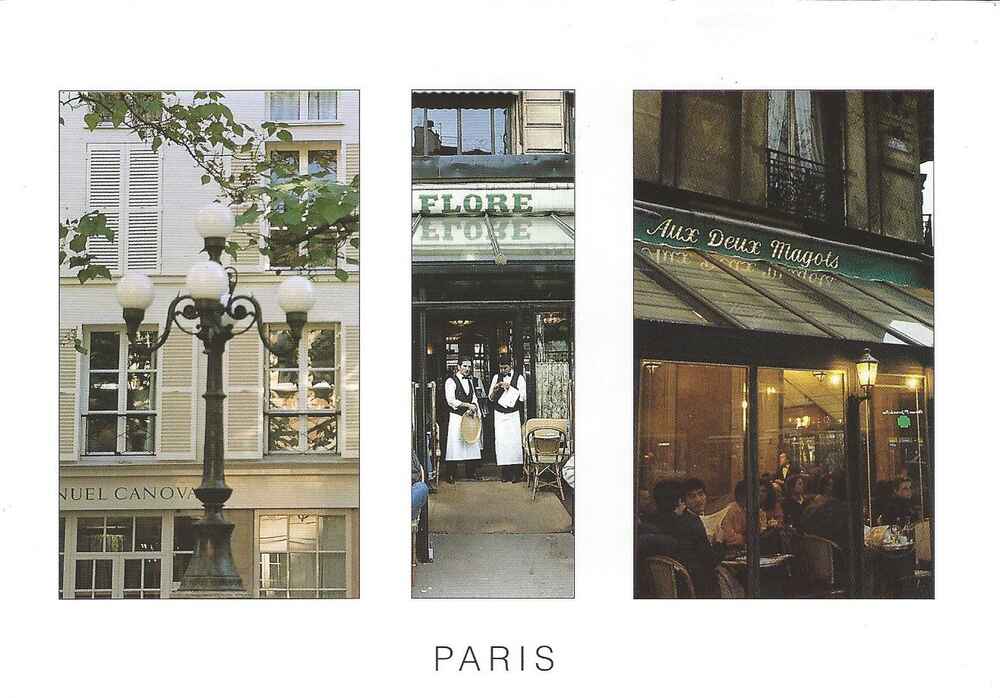 Favorite places to go and hang out.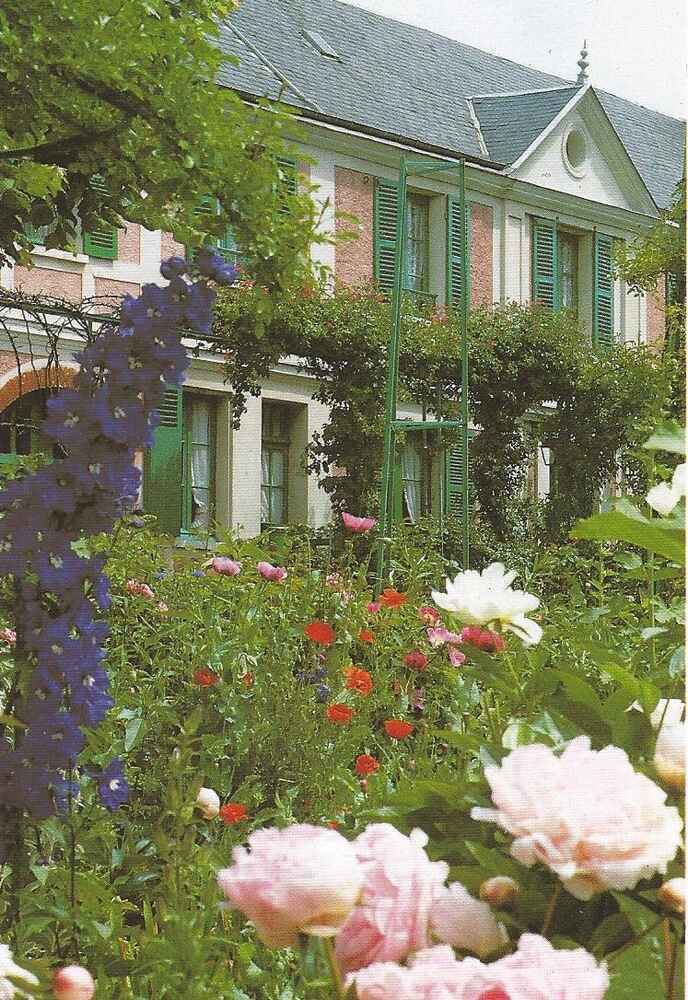 La maison peonies in full bloom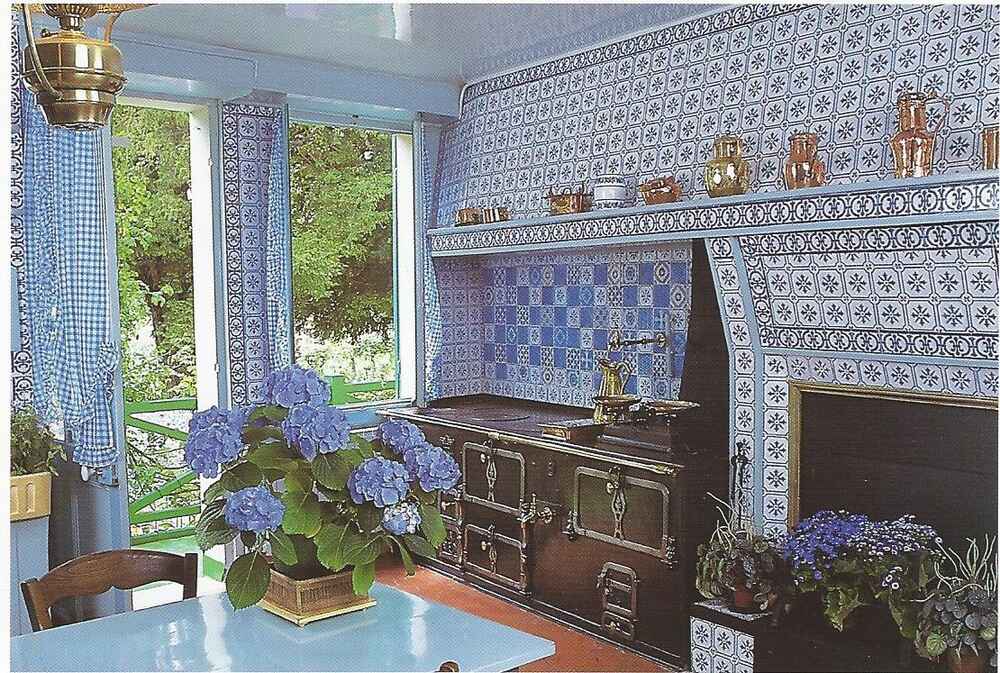 Monet's lovely blue and white kitchen.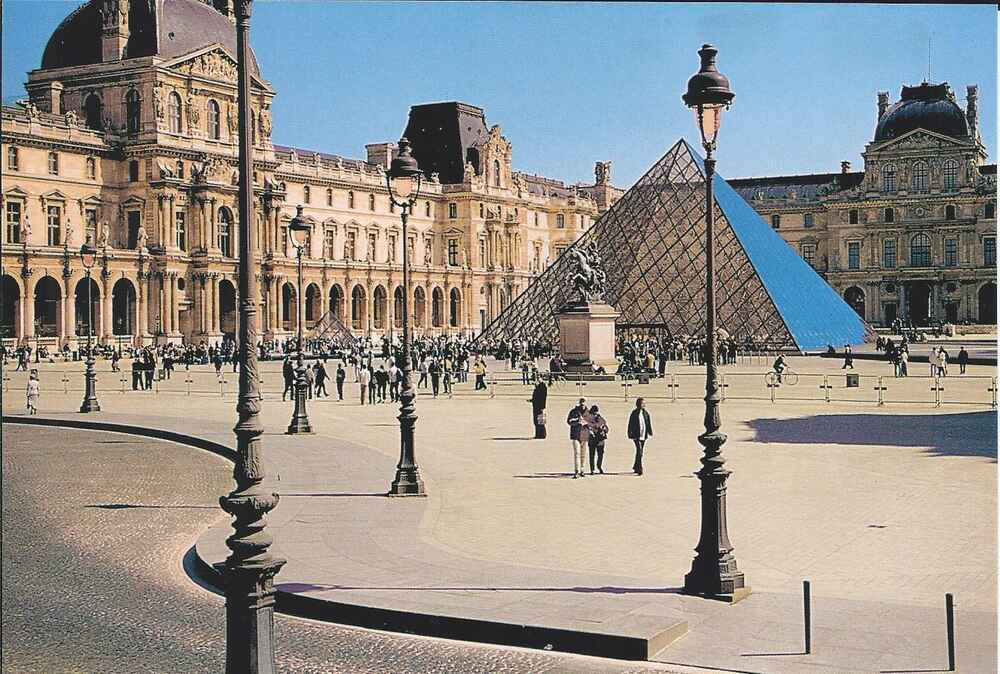 The pyramid at the Louvre
West side of Giverny at sunset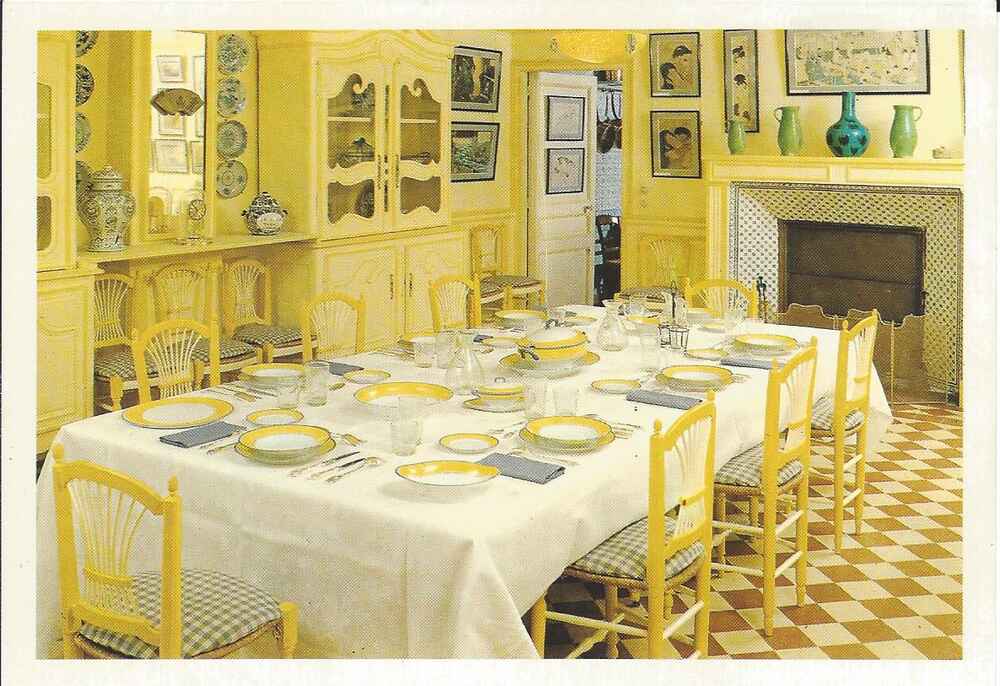 Limoges yellow and blue dinner service Tiffany made available for us.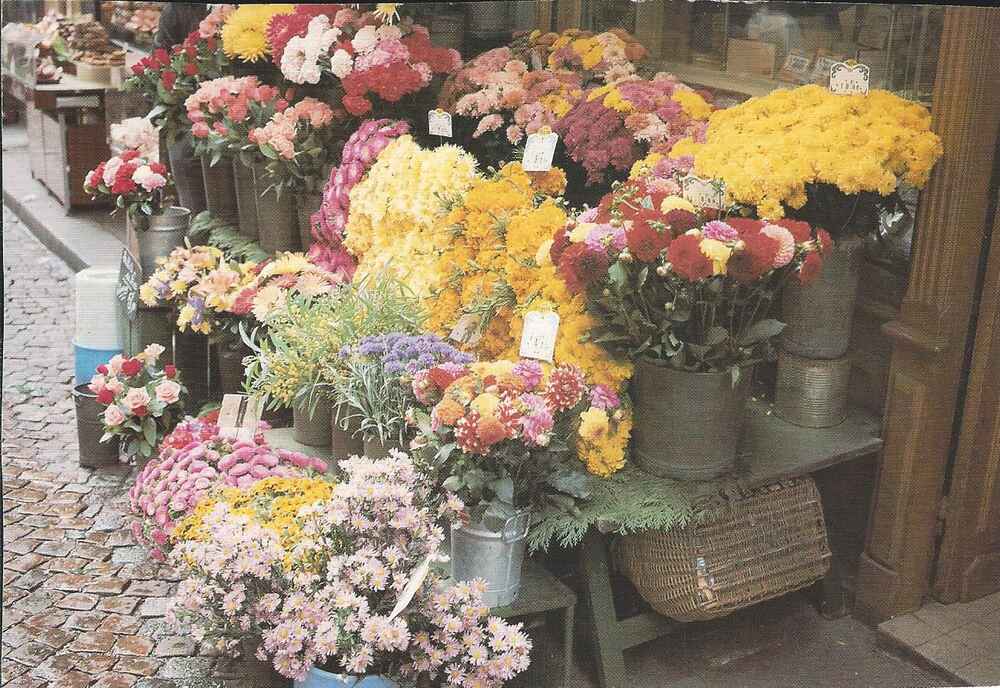 Flowers everywhere in Paris!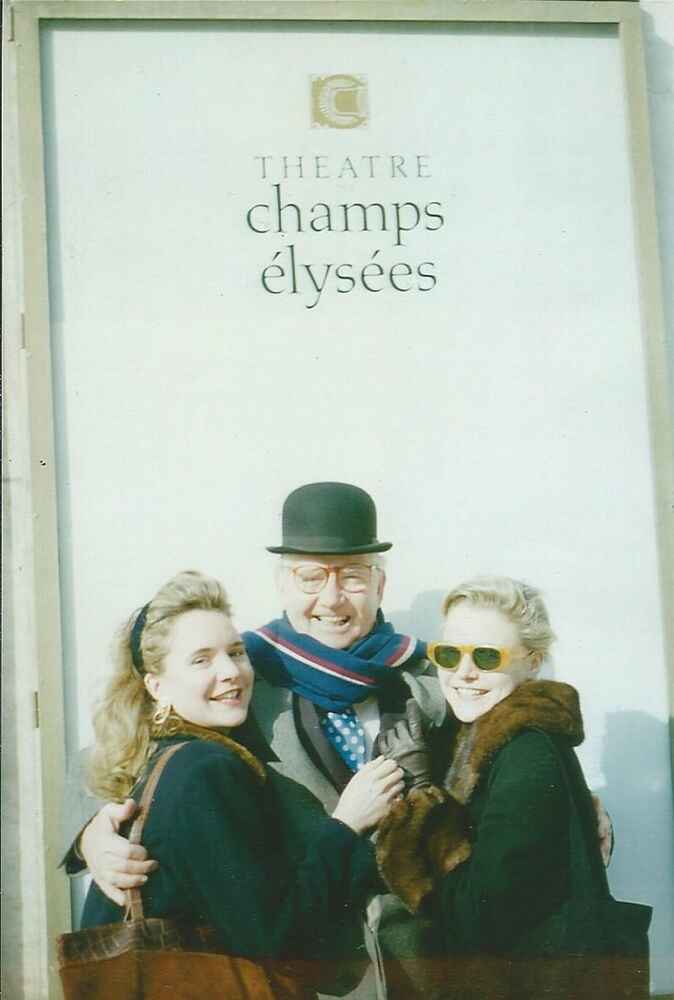 Happy memories of Brooke and Alexandra with Peter in Paris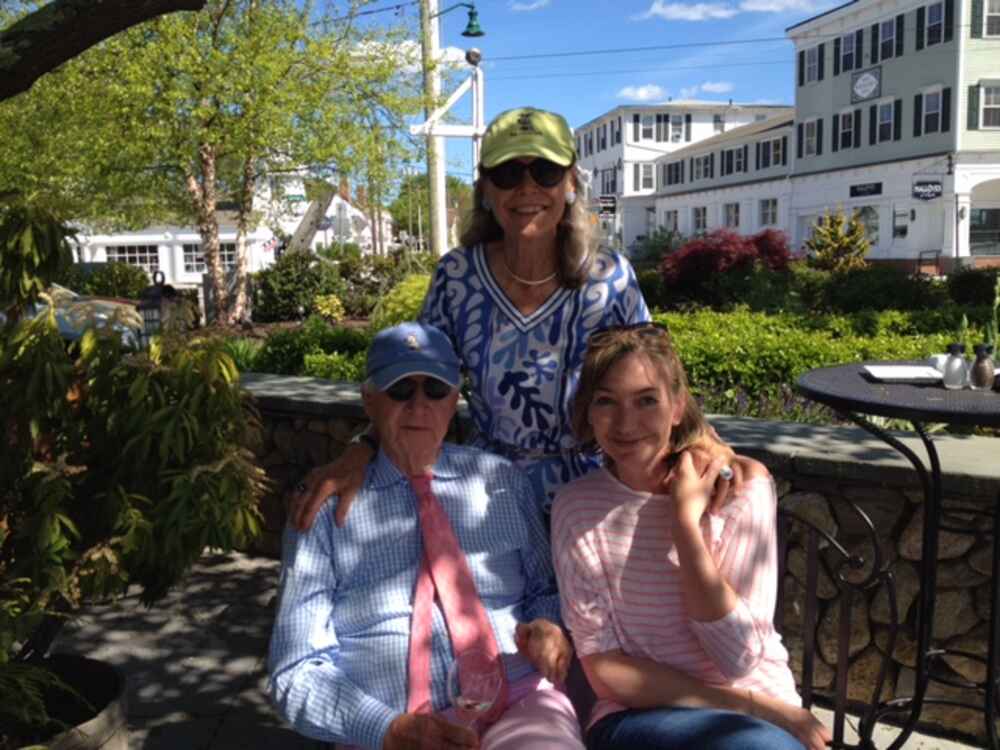 Susan, Peter and Alexandra in Mystic. Wonderful memories.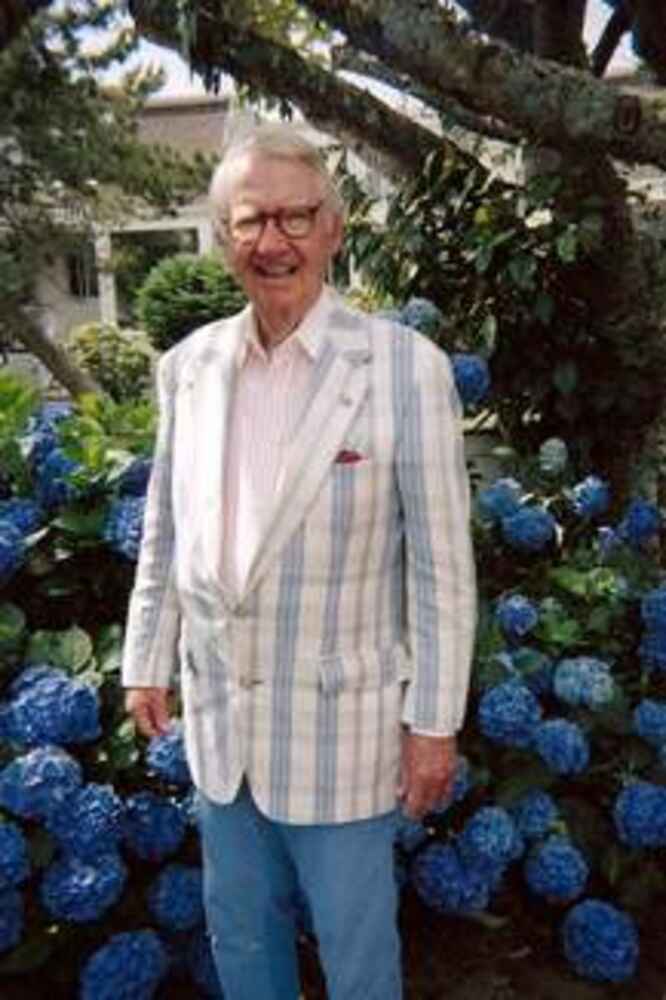 So dapper amongst the hydrangea!
Grace Note
"Come, hold my hand and together we will see better.
~~ Claude Monet quoted in "Open Your Eyes" dedicated to Roger Muhl