Dear Friends,
I love you!
A dear friend left the cottage recently, and I said, "I love you." Because we never know. None of us knows for sure what the future will bring. I had an inexplicable urge to express my love, and it felt important to me at that spontaneous moment.
Love is in the air! Friends I haven't seen or heard from in years are reaching out to me, expressing their loving-kindness with stories of their memories of our shared experiences. Take a deep breath in, as you inhale. Sense the oneness of love.
October will be an exciting month for me because I will celebrate the 20th anniversary of Choosing Happiness: Keys to a Joyful Life. While I'm looking ahead to all the exciting possibilities that I'm fortunate to savor, I'm also reflecting on why I write about happiness and what this journey has taught me.
Happiness requires each human being to choose how well they want to live. When we make a commitment to be responsible for our thoughts and actions, we will live more mindfully. As my happiness teacher Aristotle taught his students, "One swallow does not make a summer." Sustainable happiness is a focused journey of a lifetime. Each chapter requires us to strive for excellence, not perfection. "We are rare, not perfect," Mark Nepo wrote in his inspirational daybook, The Book of Awakening. All we can do is our own level best in the present moment, whatever the situation at hand. One of my greatest blessings is my passion for philosophy that has supported my commitment to live according to the dictates of my soul.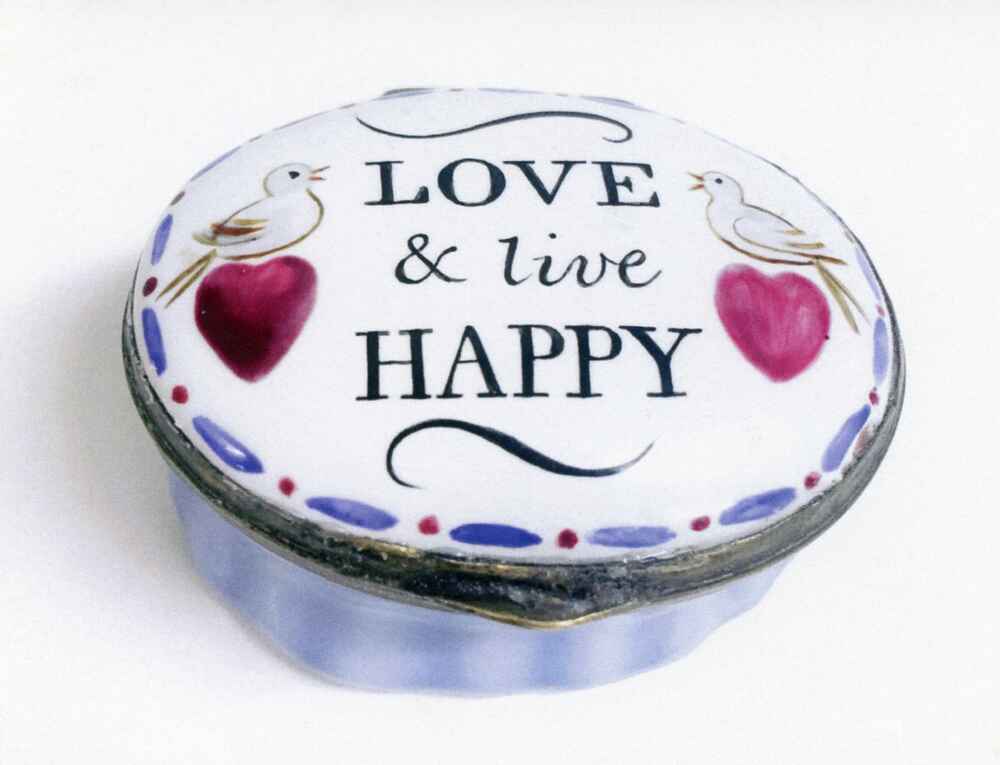 Philosophy has nothing to do with love of money and power. Love of wisdom is a way of growing into a more excellent human being. The good life is one of devotion to the truth, requiring an understanding of what is right and lasting. When we dwell in the rhythm of what is true, good and beautiful, we grow in common sense, good judgment and good mental health. Once we accept the fact that the only person we can change on the planet is ourself, this knowledge becomes our duty and high priority. When we yearn to do our best, we're able to search all the places in our soul that can be cultivated to improve our character.
In our most intimate private moments of meditation, we feel this expansive sense of oneness, a freedom that can't be walled off by barriers. Rather than striving to do good, it is enough to be good, in this present moment. When this goodness is deeply felt in personal, private, quiet experiences, we are touching our humanity with the divine. Humble in our love, we connect with compassion and empathy to others who are a part of our living reality. Near or far, known or not, we all share our life's journey on the same globe, breathing in air that travels invisibly.
The entire month of September was a love song, a poem, a dream of natural beauty that felt astonishingly profound. I seized the day, I seized the moment, I lived exuberantly with a heightened sense of lightness of being. Summer's light, warmth and sparkle and the dazzle of nature's gifts were displayed in sky, water and land. This sense of wonder at the mystery, the excitement of the unknown, the acceptance of the certainty of ever flowing change intensifies each sacred breath. I'm using an inhaler to help my lungs. I'm also using my breathing to stay in this living moment.
Love of life is "God Within." It is our exuberance, our passions toward all the good in our soul that contribute to our collective, indivisible whole as a society. We make a contribution to our family, our community, our country by using our genetic inheritance in positive, constructive ways. If we've been given a wealth of good genes to work with, our life's work is to develop these gifts to the best of our ability. This might be the best definition of a genius: love of what they do and a dedication to honing their knowledge and skills.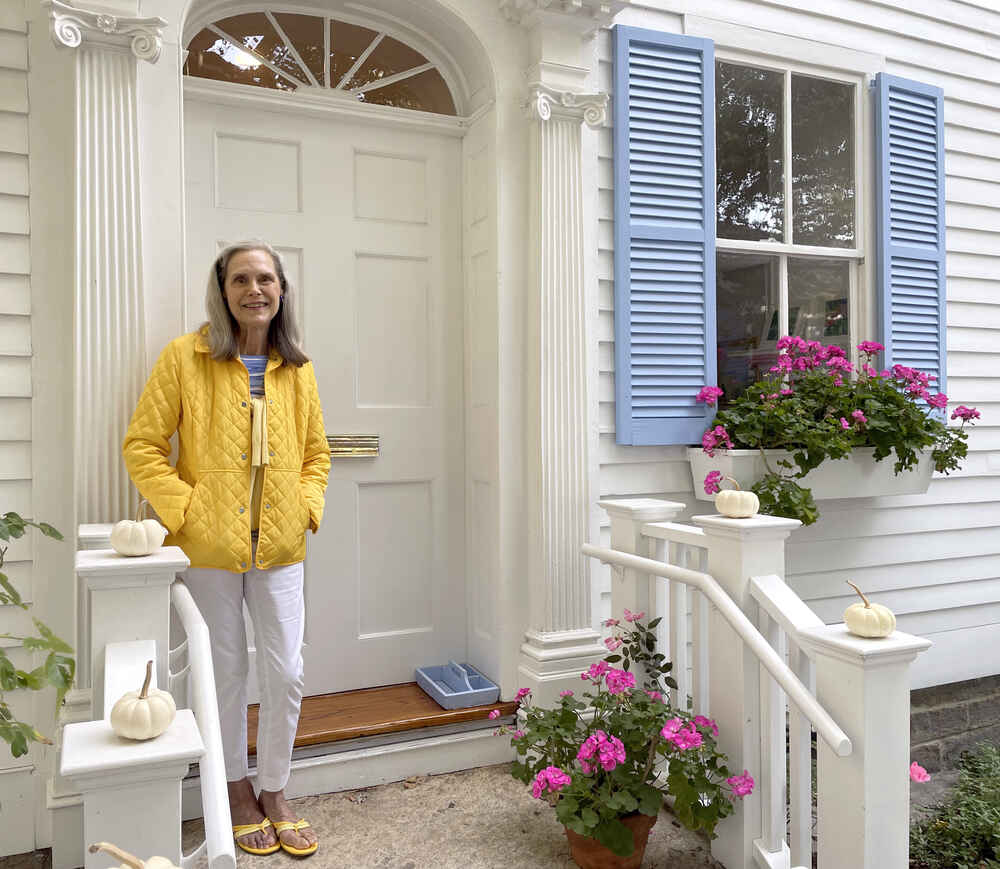 September's magic spell was continuously sprinkling poignant moments of exalted radiance. Before I bounce ahead to October's fun fall celebrations, I want to share some of my happy tears of euphoria with you. Every day has brought me higher and higher into my deep reverence for the life I'm blessed to enjoy. I have great respect and adoring admiration for all the people who touch my soul. I feel their spark of divinity that uplifts my belief in the triumph of love's eternal truths. I'm embracing all the good that is in the palm of my two hands. I'm feeling wide open and receptive to absorb all the beauty of these mysteriously peaceful, quiet moments of mindfulness. In these sacred flashes of insight, I'm in touch with the realm of the unknown and feel calm and complete. Rather than fearing uncertainty, I'm embracing serious questions.
Because I know not to expect quick or easy answers to the cause of suffering, I'm happiest when I understand how little control I have over most things. In the tiny speck of space that I take up in the universe, I'm glad if I am not contributing to others' pain and discontent.
In my stillness, I meditate on opening my heart and mind to the wisdom of oneness, unity and universal love. We each, as human souls, have a responsibility to try to fully use our personal gifts and talents. The more we practice honing our skills, the more excellent we become. Consequently, as we struggle through hard work and study, when we become good at what we focus our attention on, we are more pleased and happier in the process of our devotion.
Zen Grace of Excellence
Roger Federer was born in Basel, Switzerland, 13 years after I visited this sleepy town in 1968. I vividly remember holding our daughter Alexandra's hand as she toddled her 14-month-old body up a steep hill we shared with cows. The bells hanging from their necks were an authentic musical form I hold dear in my memory bank. Our dear au pair and mother's helper Margaret was homesick to visit her family. We were glad to meet her lovely parents and receive their warm, welcoming hospitality. I feel the tender veal we savored in a lemon, butter and cognac sauce on the tip of my tongue.
I have been a huge fan of Roger Federer since he burst into flame on the tennis court 24 years ago, when his professional career began. He's definitely one of my favorite heroes. He's so easy to love. As a follower, I've vicariously hit his beautiful ground strokes. I've watched his dancing footwork, his easing into his shots, his grace. Seeing him perform all over the world, reading about his victories and losses (a generous share of both), I felt an uncommon bond as though I knew him.
My 95-year-old friend Norma left me an urgent phone message to turn on my TV to the Tennis Channel and watch a historic doubles match. I'd been out and about all day, glad to be home to put my weary feet up. I turned the television on; lo and behold, there was Roger playing doubles in London for the Laver Cup with his longtime rival Rafael Nadal. Because of his age (41) and his knee problems, I was joyfully astonished to see him smile as he played, having not seen him perform for 14 months. I hadn't read the paper announcing that this event was orchestrated to be his farewell to playing professional tennis.
Federer lost, saying his tears were from the joy of sharing the moment: "I'm not sad, I'm happy." The entire stadium gave him sustained standing ovations. Everyone was crying because of the deep respect we all have for his love of tennis and his lasting contribution to the dignity of the game. I was bawling my heart out, so moved by the entire story of his greatness. I felt his aching knees, his profound devotion to his wife, Mirka, and his two sets of twin children, and his dedication to the game he cherished, and I empathized with his having to let go of the competitive tennis he so loved. Christopher Clarey interviewed him after the match, asking, "So how do you feel now that it's really over?" He said, "I think I feel complete…"
While his tennis career was ending, because he is such a beautiful human being, I have no doubt that this new life chapter will bring him rich, rewarding, meaningful adventures. How beautifully he embraced love as he announced his career closure to the world. I am a more hopeful, better person in so many ways because I look up to Roger Federer. His unconventional fairy-tale ending was inspiring.
Happy Tears, Laughing
One of the most meaningful days of September was when my daughter Alexandra came for a visit, timed in order to join me to hear the Pulitzer Prize–winning historian, biographer and teacher Jon Meacham talk in Hingham, Massachusetts.
Just two days before his lecture, I watched Jon Meacham on the television screen announcing that Queen Elizabeth had died. I can't imagine a more gentle voice to soften the blow of her inevitable death at the home she dearly loved, at 96. His words were full of respect and admiration for the way she handled herself for over 70 years as the Queen of England.
Her sense of duty and service to the country she so dearly loved is exemplary. Jon Meacham's voice and deeply felt, well-chosen words comforted me as I absorbed the magnitude of her contribution. The coincidence of my learning about the Queen's death from a man I so greatly admire increased my excitement of being able to see him two days later in the flesh.
His lecture focus was "The Soul of America: The Battle for Our Better Angels," based on his New York Times number one bestselling book. Meacham's focus was to remind us of our resilience and our ability to recover, to return to our American democratic principles. We were encouraged to be reminded of our history as we face our present challenges. We have candor to freely communicate basic truths, and pragmatic empathy, to reach out to our fellow Americans who hold different political views.
Jon Meacham's wit, intelligence and rich love of history, combined with his passion for the people he admires and writes about, inspired our better angels and gave us hope, renewing our faith in good over evil.
Hurricane Ian's Devastating Destruction
My heart goes out to all the people who live in the state of Florida. As I wrote this, the storm left Florida and is heading to South Carolina. I watched live footage in utter disbelief at how close the Category 4 storm, with winds up to 155 miles per hour, was to being a Category 5. Residents mostly heeded the warnings to evacuate, but some had nowhere to go or didn't learn about the powerful storm in time. I remember the utter calm before the storm Sandy. I was giving a talk in Old Lyme, the warm sun was shining, and I have happy memories of being with friends. It is so easy to stay in your home and not believe that a life-threatening storm is headed your way.
Because Ian is still a present danger to lives and property, I feel an acute sense of our human vulnerability. We never know when our fragile lives will be in tragic devastation. Even hospitals are without drinking water and power and are flooded and in chaos. Amid all of this, I am uplifted by the dedication of the volunteers and the rescue team, who will find every single person in distress.
Climate change is caused by human beings. This is scientific. The hurricane season is bringing some Category 4 and 5 storms more frequently. Now is the time to take this seriously and play our part to be as resourceful as possible to not add to the crisis. I send loving-kindness to everyone who has been in harm's way and who has suffered unbearably difficult uncertainty, loss and deprivation of any kind. Know that you are not alone or forgotten. We are all one family on our precious planet earth. As we learn time and time again, "You never know." We can't control the weather. All we can do is our best, and there are times when mere survival is a triumph. While I feel hopelessly inadequate to be useful, I'm sending my love and best wishes to everyone as I empathize with this tragic national disaster here at home, in America, in the Sunshine State of Florida. In my silent meditations with candles lit, I send positive thoughts and loving energy to all of us, as I trust the universe to hear our yearning for healing and hope.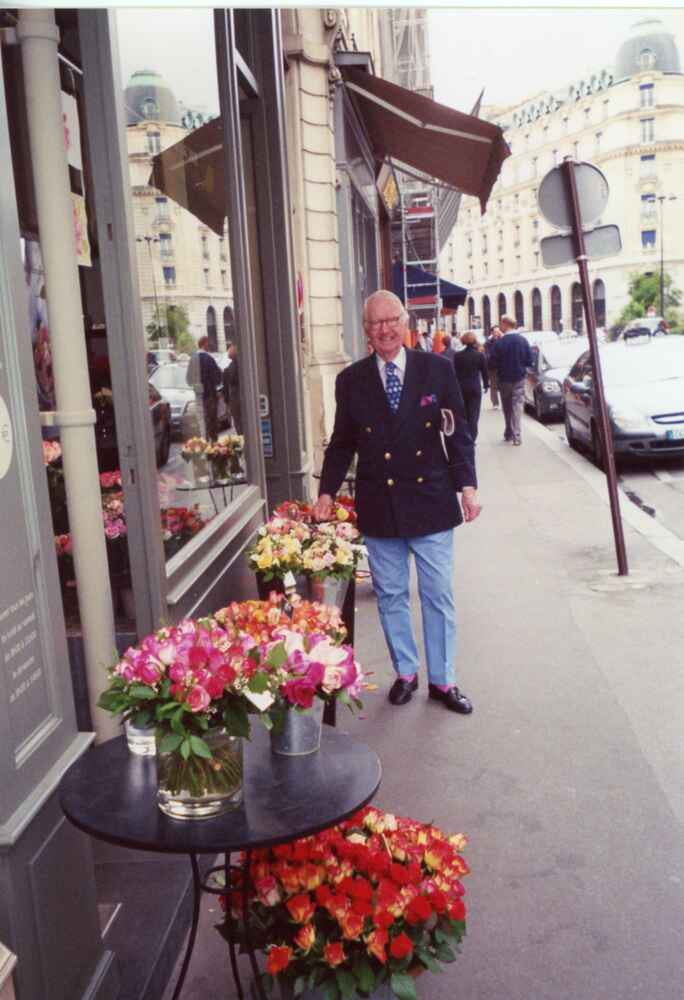 Celebrating Choosing Happiness's 20th Anniversary
October begins my anniversary of a book I'm glad to celebrate. I believe we all have to choose to be happy with all our heart. By concentrating our powers to cultivate the best, most positive, most personally rewarding character traits, we will be practicing happiness. Our habits of mind and body can be mindfully directed toward our well-being. The good life is good for us and good for the universe.
Let October be a month of reflection on who and what we love. I'm looking forward to continuing to embrace the mystery of the unknown. I know I don't know. And because I don't know what the storm will do or what will happen next, I'm calm in the center of now, of this present moment. Because I am alive, healthy and feeling wonderfully whole and complete, I am happy in my soul. I am continuously choosing happiness.
I send my love to you.
Love & Live Happy,