Roger Mühl Original Available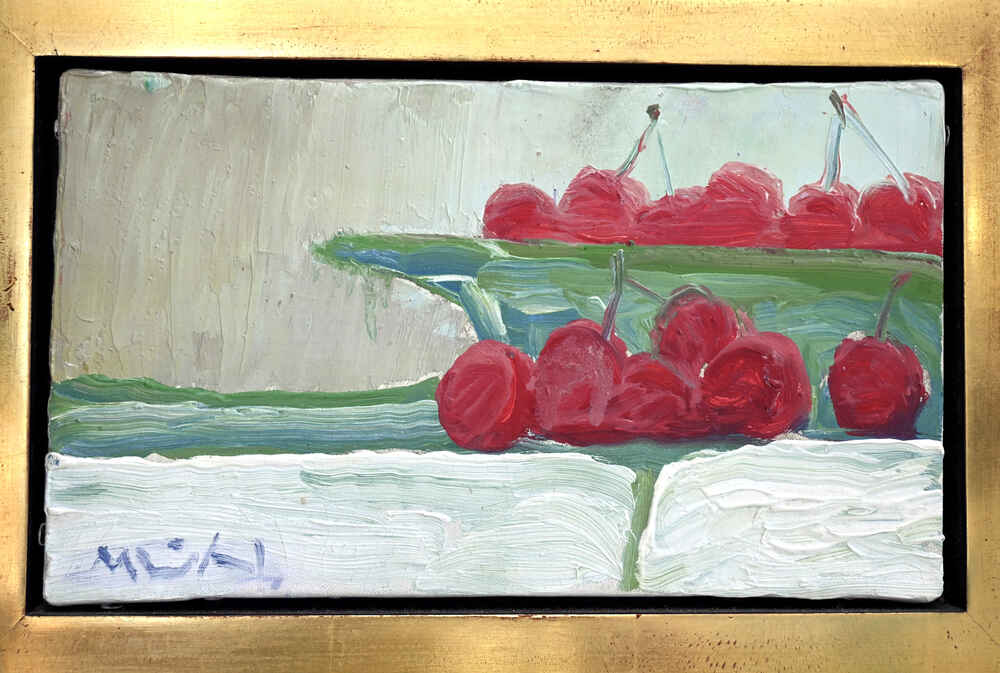 I'm letting go of an original oil painting by Roger Mühl if anyone is interested in adding it to their art collection; please contact Pauline at Artioli Findlay (artiolifindlay@gmail.com) for more information.
Roger Mühl (French, 1929 - 2008)
Cerises
Oil on Canvas
5 3/8 x 9 3/8 in (canvas size)
Painted ca. 1991
This classic still life of ruby red cherries in a lush green bowl is dynamic.