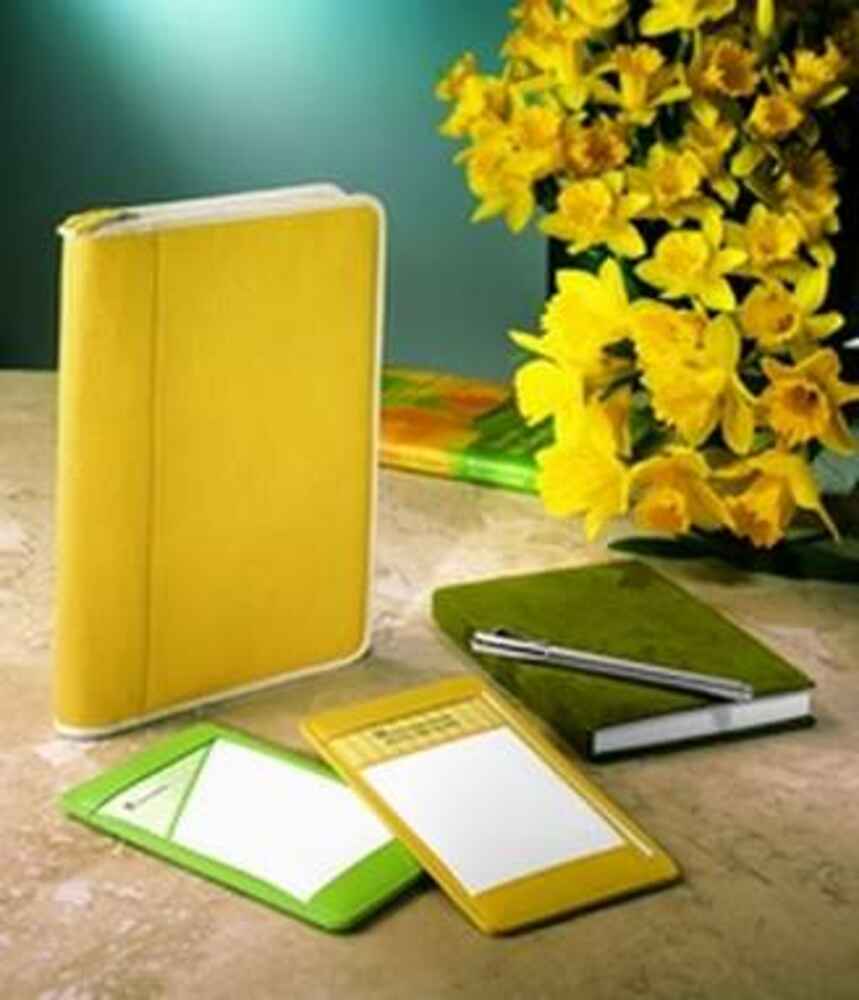 Don't miss the Late Spring Levenger catalog! Lovely daffodils and Things I Want My Daughters to Know are featured on the gorgeous cover! To order a free catalog, call 800.544.0880! You'll love this fabulous catalog of beautiful "can't live without" items!
Dear Friend
We're happy to announce the dates for our fall 2005 Happiness Weekend at the Stonington Inn. We couldn't have one last year because after going to Washington to the National Book Festival, I was on the book tour all fall, nonstop. This year I want a break in the touring to come to the village and share a happy weekend among friends – new and old! Please save the weekend of November 4th through November 6th. Call the Inn at (860) 535-2000 early to reserve because the weekends fill quickly.
At the end of April, Peter and I spent a most happy week in Charlotte, North Carolina, where we were among friends experiencing their spring in full bloom. Our dear friend Sally Cooper had a small elegant dinner party in our honor in their newly enlarged, freshly decorated dining room. Her husband Bill is a decorator of great taste and style and Sally is the master amateur gardener extraordinaire.
Sally introduced my talk at a luncheon celebration for 400 people to raise funds for the Mint Museum, where I came to speak some thirty years ago. I was kept busy doing book signings in favorite spots in beautiful Charlotte – The Plantation Shop and B.D. Jeffries, gifts shops with great flair and with antiques as well as new furniture that creates a warm, pretty atmosphere where we spent time meeting and greeting and signing books.
One of my favorite bookstore groups is Davis Kidd, owned by the Joseph-Beth Group, who just opened a grand bookstore in Charlotte, literally the weekend we left to return to New York. I went to have an informal singing ans was heartened to be greeted by enthusiastic fans and friends. Our week ended at a gala fundraiser with the music of a favorite bandleader, Mike Carney.
May, the merry month, was magical in so many varied ways. The day before Mother's Day my good friend Sharon Zilahy arranged a beautiful luncheon and seminar at the spectacular Mayflower Inn, a country house hotel in Washington, Connecticut. As Dr. Samuel Johnson once said, "There is nothing which has yet been contrived by man by which so much happiness is produced as by a good inn."
The luncheon party was irresistibly sensuous, romantic and luxurious, attended by three generations of women – mothers, daughters, grandmothers, and friends. Two of Sharon's three daughters came to this fun event. After a superb meal, I spoke about happiness and Things I Want My Daughters to Know and everyone participated until five o'clock! It couldn't have been a happier afternoon, all packed into adhering to the "the five-hour rule!" (Page 93!)Sharon had a dozen friends over to her lovely home, with a great view of a serene river and rolling fields, for a glass of wine before she and her husband Peter drove us to New Haven for a celebratory dinner at a favorite restaurant, The Union League Café, where we sat by the fire, ate delicious food and enjoyed good conversation among friends.
Please check my Website for a future date at the Mayflower Inn. It couldn't have been more sublime and I'd love to do this kind of event there again in the near future. I assure you that this will be a magnificent experience.
My segment on Channel 8 on Mother's Day morning was great fun, speaking about happiness and health. I talked about how a positive attitude is key to lasting happiness and maintaining good health. I gave four tips: (1) Commune with nature's beauty every day, (2) Regularly meditate, (3) Move your body, and (4) Be grateful for the gift of your life. I ended with a salute to my two daughters, Alexandra and Brooke, who have given me such joy, all their lives. I'm proud to be their mother.
The May Happiness Weekend was sparkling with brilliant sunshine. We all came together Friday evening at the Inn and there was such a sense of affection, of openness and love. It was the beginning of a splendid experience where all our self-consciousness melted away in an atmosphere of esteem and trust. There were laughs and tears, hugs and stories shared. Jill and Jeff came back from Winter Park, Florida, and Elizabeth and Jim returned from Cape Cod, Massachusetts. We had several pairs of mother-daughters, wife-husband, sisters and some single guests. One of my friends from the Living a Beautiful Life Omega workshop, Lady Jane, came from Houston. Diane came from San Francisco and others came from Colorado and Canada.
The geographical diversity is wonderful because it encourages everyone to learn more about other people's lives and experiences. Carol and Al came from Naples (where we met when I was there in February). Carol brought her sister Linda who lives in Minneapolis.
If you haven't seen the wonderful article by Eileen Fischer about the January Happiness Weekend, it is a remarkable account.You can read it on the Inn at Stonington's Website. Check it out!
Everyone participated at the seminar at the Inn Saturday afternoon, sharing what is most wonderful about themselves and telling us their ten defining words. It is quite remarkable how profound these words are when they are described by one of the participants. Jean and her daughter Susan came from Kentucky and we all sang to Jean to celebrate her birthday, giving her a gift and card we'd all signed. Everyone joined together for a weekend of renewal, together in a charming village among people who we would probably never know if it weren't for these happiness weekends.
Immediately after the great, fun, happy weekend, Peter and I flew to Paris, arriving the morning of our thirty-first anniversary, May 18th. We were fortunate to experience gloriously sunny days. We spent happy hours on our small terrace, an enchanted space with ivy-trellised walls and red geraniums surrounded by an intense blue sky with puffy white clouds. We loved listening to the pealing of the church bells on Sunday morning.
We walked about, hung out, and followed the lights in the City of Light. It got dark just before ten o'clock in the evening, so our days were steeped in luminosity. The gardens were all in full bloom. We ended our anniversary celebration at the garden at the Ritz Hotel having the salad of the day, toasting our lives and celebrating thirty-one magnificent years of intensely thrilling living together in love.
We spent one day in New York after Paris before coming to the cottage to experience the full-blown "joy of lilac time." Stonington has been cold so the white, pink and purple lilacs bloomed the end of the month. Our white and pink lilacs are so fragrant it is hard to concentrate when they are in our aura. Our perfect neighbor, Charlie, a great gardener with whom we share a common picket fence, has lush purple lilac hugging our white ones, hanging generously onto our property, seamlessly separating one space from another.

Please try and come to the Groton Public Library Event on Monday, June 13th at 7 PM. (See the calendar for details.) This will be a great opportunity for us to share ideas and spend time together.
I will spend a quiet summer with Peter, mostly at the cottage where I will be writing a new book. I'll be under the blue umbrella surrounded by the hydrangea!
Happy June! Thank you for your notes, letters, and research on happiness. Most of all, thank you for reaching out to me in such loving ways. I feel blessed by each of you every day.

Reminder
I am planning my Fall and Winter Book Tour. Please keep me in mind for a fundraiser for your favorite charity when my book Time Alive: Celebrate Your Life Every Day comes out in early Fall 2005!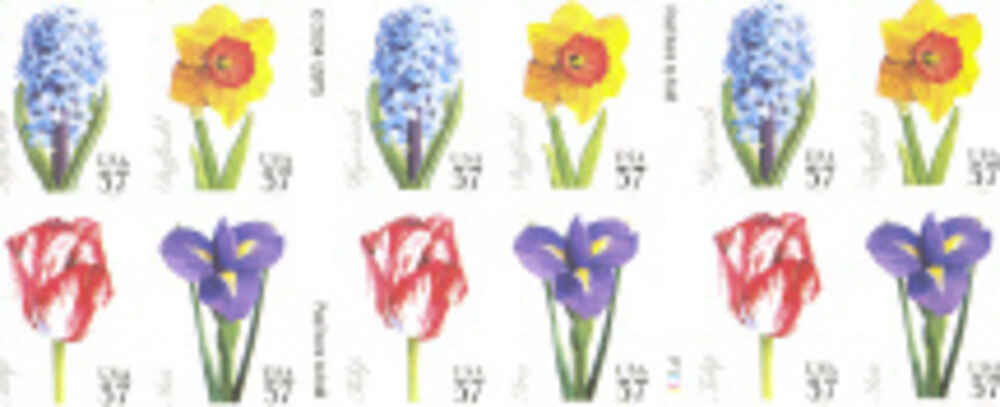 The beautiful new postage stamps recently released. What a lovely way to send a flower to a loved one!
Stonington Village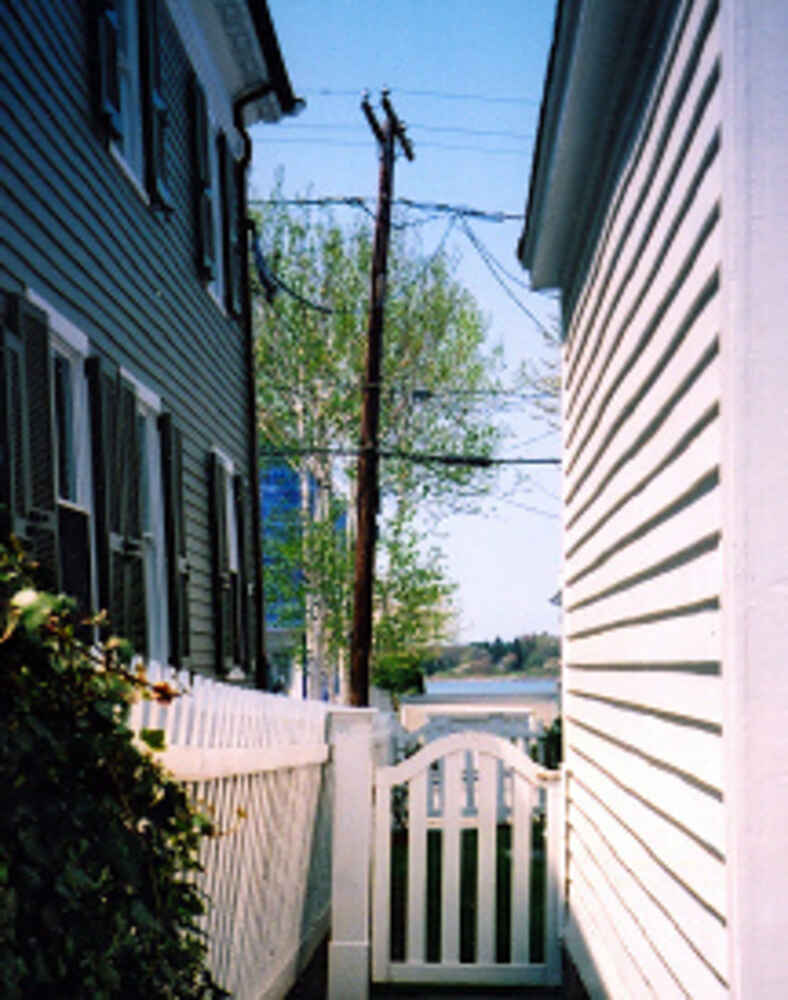 Alexandra and Peter's narrow view of Stonington Harbor from the garden of their cottage.
May Happiness Weekend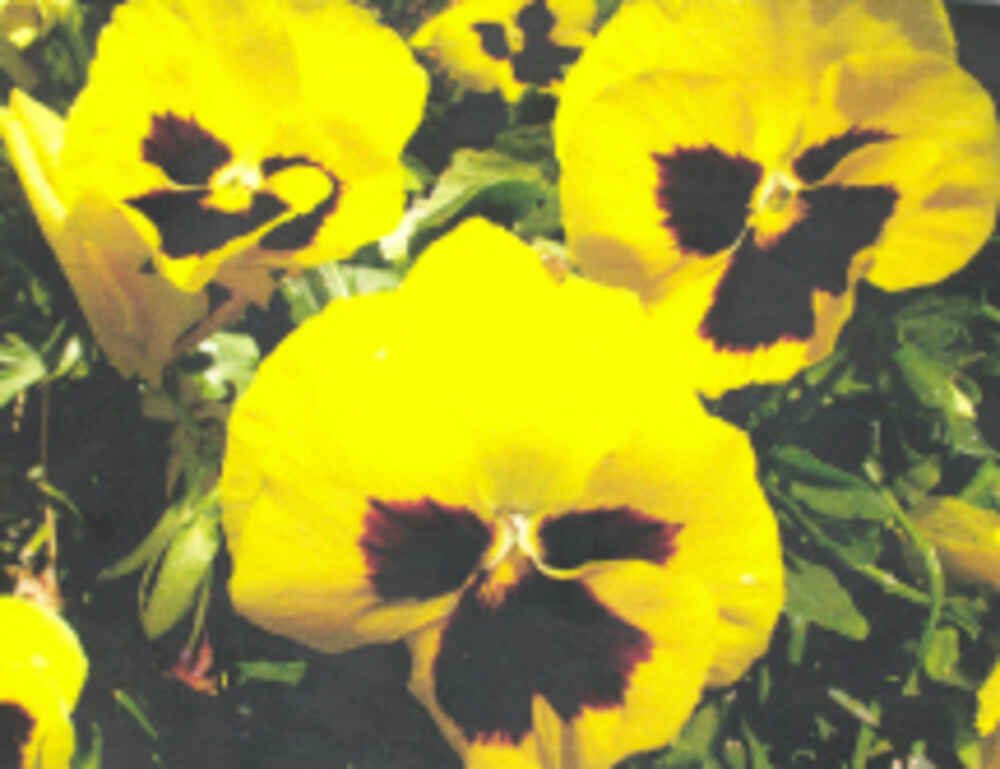 Lady Jane from Houston gave Alexandra this photo of a yellow pansy from her garden.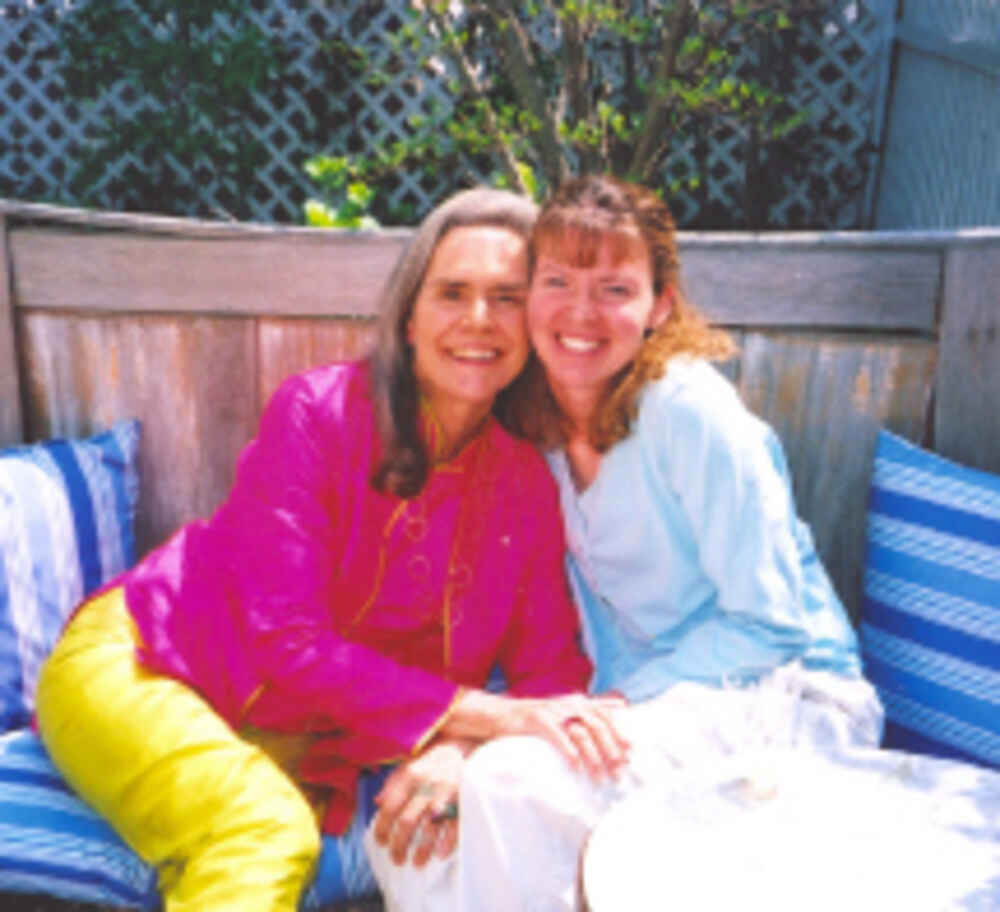 Alexandra and Laura on a bench in the cozy back yard of Alexandra and Peter's cottage in Stonington Village.
Riot Relief Fund Trustees Luncheon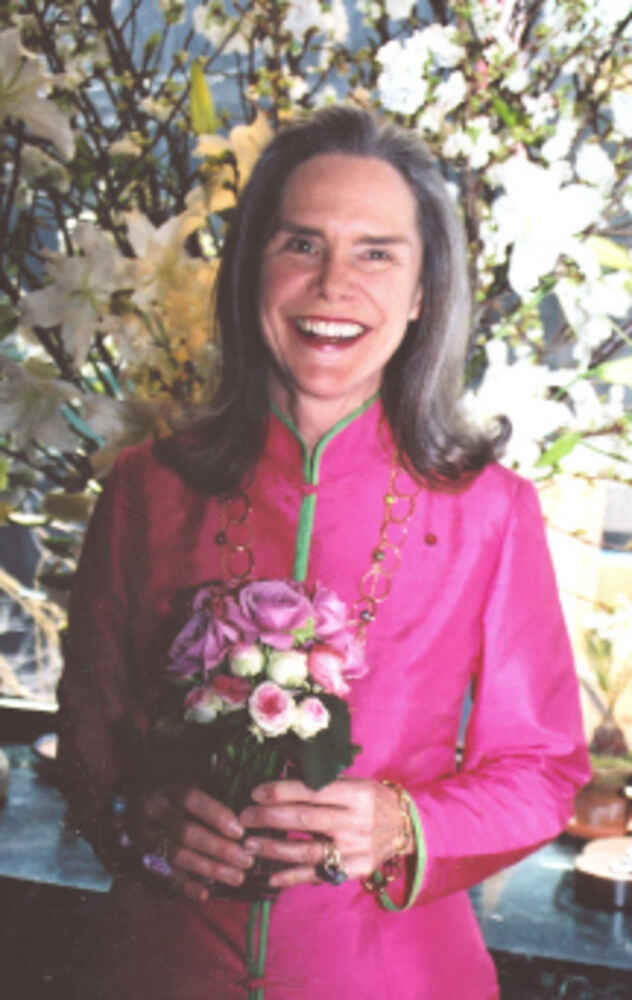 Alexandra at La Grenouille restaurant, April 2005
Happiness Weekends Planned for May!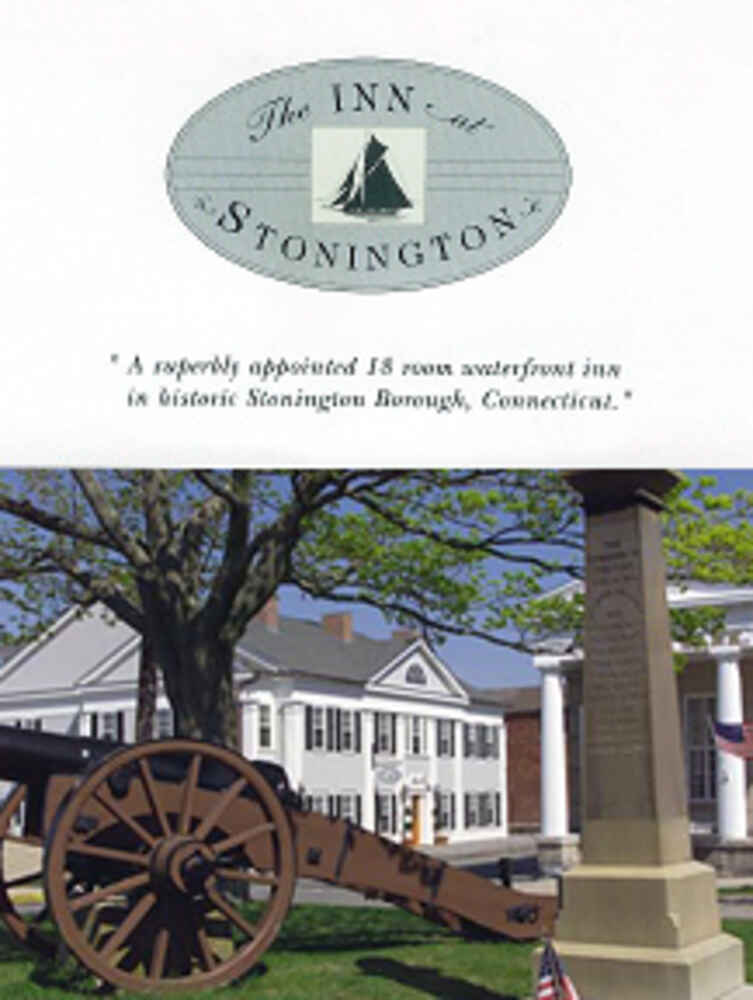 Alexandra will be having a Fall Happiness Weekend on the 4th, 5th and 6th of November. Call Anne at the Inn at Stonington for details. Plan to come. It's a fabulous weekend!
The beautiful artwork of Ruger Muhl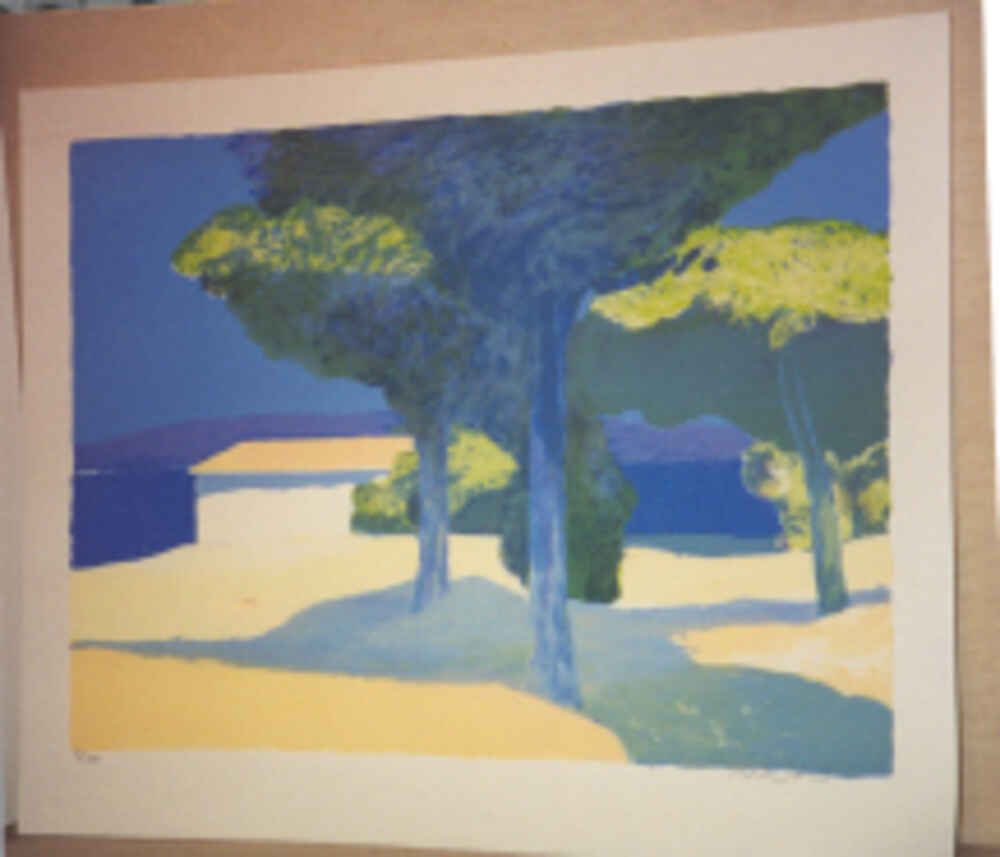 Many of you have expressed an interest in this great artist's work. I've been collecting Muhl paintings for 42 years. If you are interested in becoming a proud owner, please let me know. The prices range from lithographs to oils. Fax me at (212) 996-4625. Tell me your price range (lithographs are $1,400 and oils are $6,000 to $36,000). This one artist has brought great joy to the lives of hundred of collectors.

Mrs. Brown's Table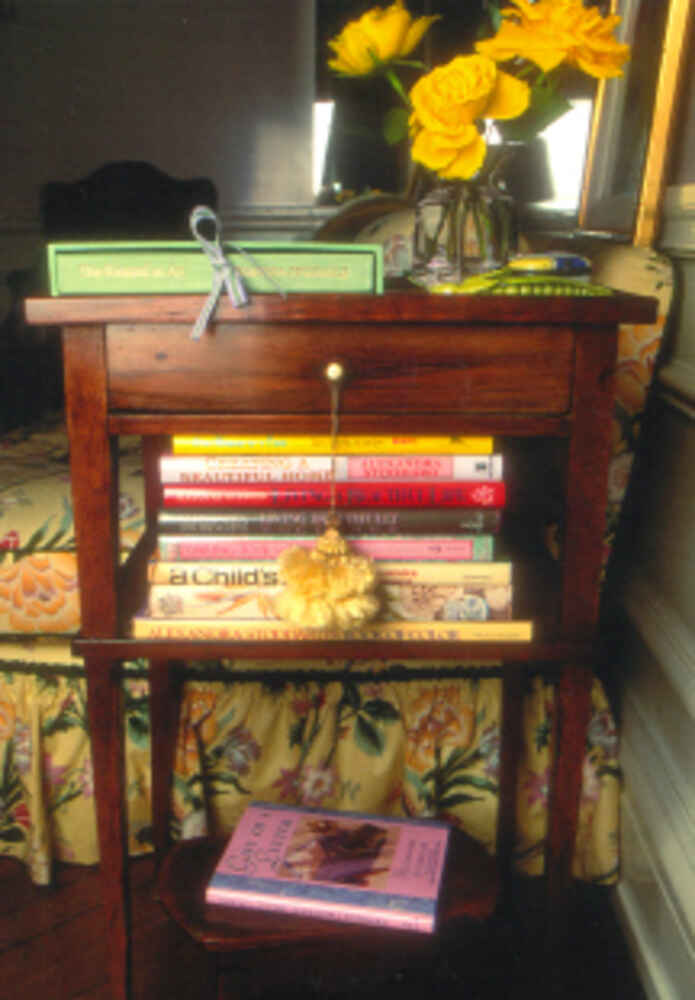 Good News! Levenger has brought the Mrs. Brown table back. Call toll free (800) 544-0880 to get their gorgeous complimentary spring catalogue. Turn to page 43! Choose dark or natural cherry finish.
Grace Note
None of us has any idea how much we mean to each other. Try not to take anyone for granted. We are richly blessed by all the people in our lives. They won't always be here.