Dear Friend

A few days ago I picked the last blossom from our hydrangea garden. Rather than deep blue, this late bloomer is pale lilac and chartreuse. The garden and I are transitioning into fall.
As I pruned the roses, I was delighted to discover some fresh buds, reminding me of the glory of nature's bounty and power. I'm reminded by Hurricane Isaac that seven years ago New Orleans was devastated by Hurricane Katrina. I poignantly remember readers' anger at me that I did not acknowledge this horrible, overwhelming natural disaster in my website. Because of the vacation schedule of the person who does my website, I was under a deadline that was before the dreadful hurricane.
Now, the rains and winds continue to pound down on New Orleans and other coastal states, but my prayer is that the damage won't be overwhelming and people will be able to get their lives back together soon.
I've turned the corner. As if overnight, I've realized that summer 2012 is behind us. Even though I tried to savor each precious moment of June, July and August, somehow the time slipped away like quicksand. While I enjoyed the soft, sweet summer days, I feel I'm ready for a new chapter – September – fall, and all the joy of this magical month.
Peter and I love Harry Belafonte's song, "Try to Remember that Day In September … follow, follow, follow." I think of his remark, "You can cage the singer but not the song." We all have a song in us that is universal, transcendent and external. I'm so profoundly glad we live in a society where we have freedom of speech.
August was a quiet, gentle month in Stonington. Peter and I enjoyed our village walks, our ice cream (I lick Peter's cones!) at the Dog Watch tent, visiting with family and friends, reading and writing in the peaceful atmosphere of our cottage. Brooke, Tony and Cooper came to visit several weekends to sweeten our enjoyment of our soft August days.
When we finally left the village to go to New York City en route to Chevy Chase, Maryland, we were stimulated by the contrast between our calm life in the country and the noise and bustle of the city. We went to one of our favorite restaurants for supper one evening and the receptionist pointed out to us that we hadn't been there since April 19th, 2007! We left New York City in late June that year and have never looked back. What seems extraordinary to us is how we've completely adapted to our living in Stonington full-time. My greatest fear was that Peter, who had lived in New York City since 1927, would miss it. How could I have been so wrong. While we both love going to visit, we have zero desire to have any domestic responsibilities in the city. We're happy being tourists, returning to our favorite haunts and seeing family and friends.
Our visit to see the "grands" was delicious. Lily turned 9 in August, and until the twins, Nicholas and Anna, turn 11 in early October, they seem so close in age. We enjoyed watching them play tennis and swim, and tell us all about their going to Orlando, Florida, for the Nationals basketball events. Anna and Lily's teams made the Nationals; Nicholas's team did not, but he was a proud supporter of his sisters whose teams both came in 7th place in the country! We're so proud of their serious commitment and discipline at such a young age, as they all three passionately pursue basketball.
We spent a weekend in New York upon our return from our Maryland time and were able to see two wonderful exhibitions. Peter is a great admirer of Winston Churchill. His writing room has a stand up desk with pictures of him and memorabilia, and his bookcase shelves are bent with volumes of books by and about Churchill.
The Morgan Library has an extraordinarily powerful exhibition about Winston Churchill. Our favorite event there was to sit in a small theater and listen to Churchill's voice giving his powerful speeches leading up to World War II and beyond. There were images on either side of the center screen that were touching as well as frightening. I found it distracting to try to absorb what was shown on the left-hand screen as well as the right-hand screen as I was trying to capture every subtlety in the words that were so powerfully heard, and I also wanted to follow the written words on the center screen.
We sat through the film presentation twice and want to go back for more. John F. Kennedy's voice ends the film with an honor congress gave to Winston Churchill to be a citizen of the United States in 1963, two years before Churchill's death.
Several of Churchill's maxims ring true to my soul:
"Never never never give up"
" The price of greatness is responsibility."
"I have nothing to offer but blood, toil, tears and sweat. "
On a hot humid morning we ventured to the Botanical Garden in the Bronx. There was an exhibition "Monet's Garden" that I felt compelled to experience. Magnificently they created his beloved garden in Giverny, in Normandy, complete with the famous green Japanese bridge. It had been years since Peter and I went to Giverny, north of Paris, and I was eager to experience the exuberant display of color and flowers in different seasons as well as the water lilies. I was not disappointed. Monet said once that he was only good at painting and gardening. His garden at Giverny is one of the most sought after tourist attractions in France. The beauty of Monet's garden brought him great comfort, happiness and inspiration.
The Botanical Garden has a large reflection pond outside of the Conservatory and to see it brimming with colorful flowering water lilies was a feast to the eye and soul. Peter felt there was a bit too much walking in the 90 degree heat. Admittedly, he was right, but the joy I felt from experiencing all the beauty in the moment gave me a great burst of spirit-energy. We took a taxi to a favorite restaurant, luxuriated in the air conditioning, savoring the seasonal delights in the Market vegetable salad, feeling we had feasted on the finest food for the soul.
Whenever we expose ourselves to nature's beauty, we absorb the visualization in all our cells. I can walk myself through the Conservatory's exhibition anytime I choose, envision the various blossoms and colors, and remember the variety of fragrances. Now that our garden is over its prime, I have this echo of Monet's garden to remind me that we can always have our garden in bloom in our heart.
I have shelves in our downstairs study full of pink and blue boxes that store photographs and postcards. I have a Roger Mühl box with of postcards of his village in Mongins, France, photographs of his garden, his studio and his paintings. I have a Claude Monet box, a general Impressionist box, a France box, and a flower box. It is great fun to take one of these pretty boxes off the shelf, place it on the desk and become lost in time and space.
From time to time I'm going to have photographs of Roger Mühl's paintings on my website. I hope they will give you pleasure the way his art uplifts my spirits.
Upon returning from New York City, I was surprised by joy to have Cooper and two of her best friends having a sleepover in the cottage, and I also had my manuscript greeting me. What a sublime re-entry, home from our trip. "The Shared Wisdom of Mothers and Daughters: The Timelessness of Simple Truths goes into production October first. This is my last chance to add materials or change the copy. I am greatly enjoying this process. It had been so long since I'd read the manuscript. My new editor, Jennifer, has done a good job and I feel this new association will be fruitful and productive in the years ahead.
After I complete my work on my new book, Peter and I are flying off to Paris for a week in mid-September, then going back to Mühl country in Provence, flying from Paris to Nice. Our home away from home in Paris was fully booked but Peter assured me he was up to a new adventure and we have our fingers crossed that we'll like our new neighborhood and our living arrangements.
September is my favorite month. Peter tells me he fell in love with me in September. Brooke was born in this month, and both my daughters were married in September. Let the month be a happy song, celebrating everything true, good and beautiful in your life.

Have you taken photos at one of Alexandra's events that you'd like to share? If so, you can email them to AStoddardInc@aol.com. Please be sure to include the names of those in the photo and where and when it was taken! We will try to include them on the website in the future.

One of Peter's favorite photographs of Winston Churchill.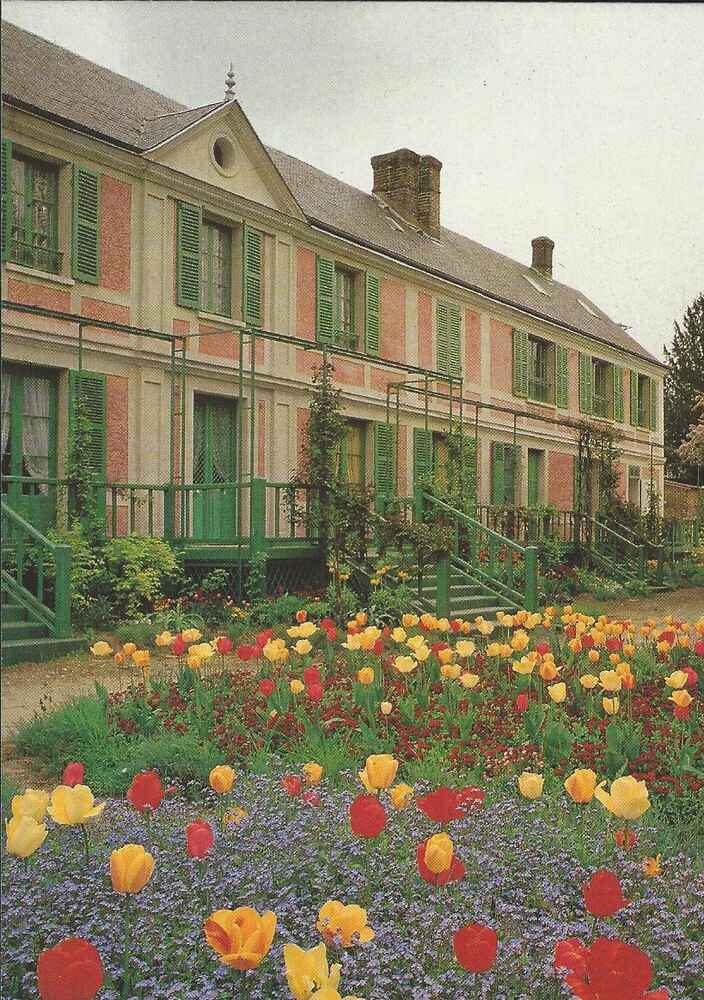 Claude Monet's house at Giverny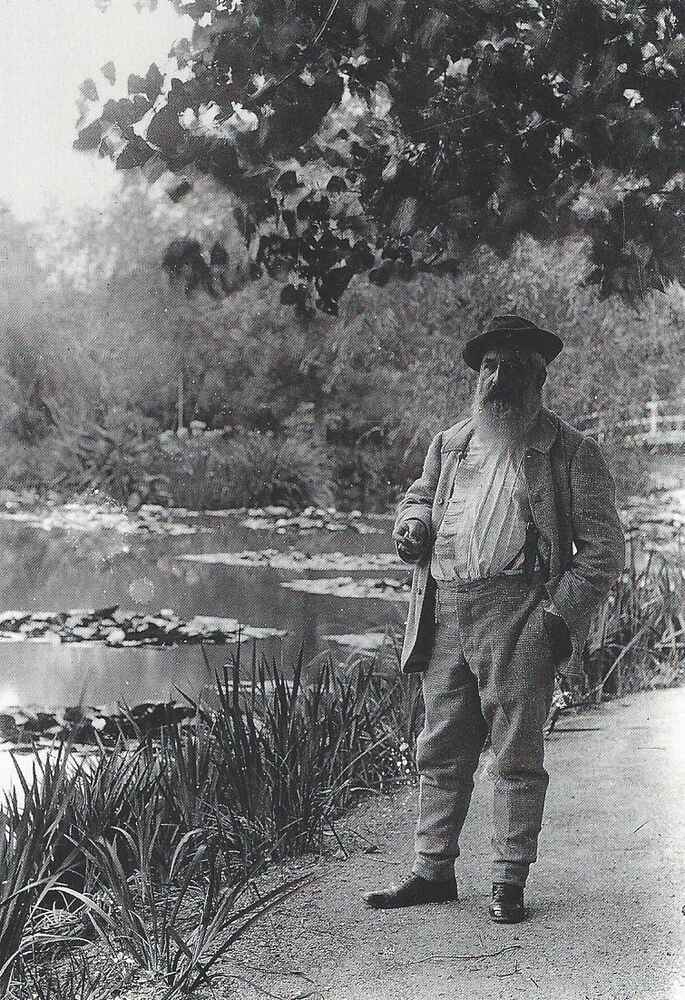 Claude Monet in his beloved garden at Giverny in 1920.
Monet's Japanese bridge and water lily pond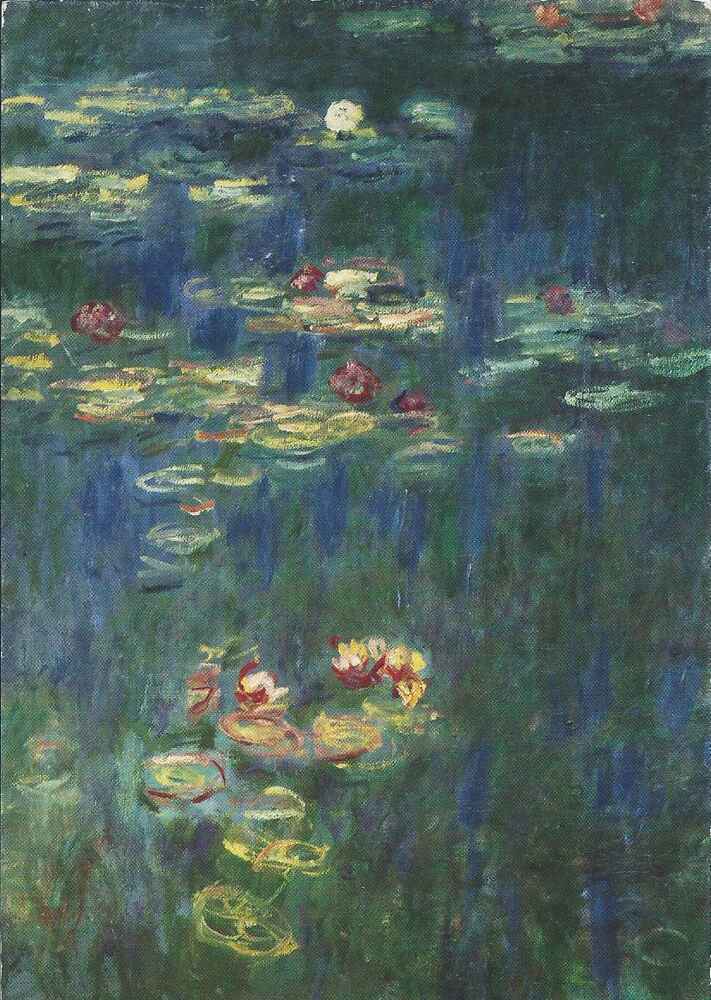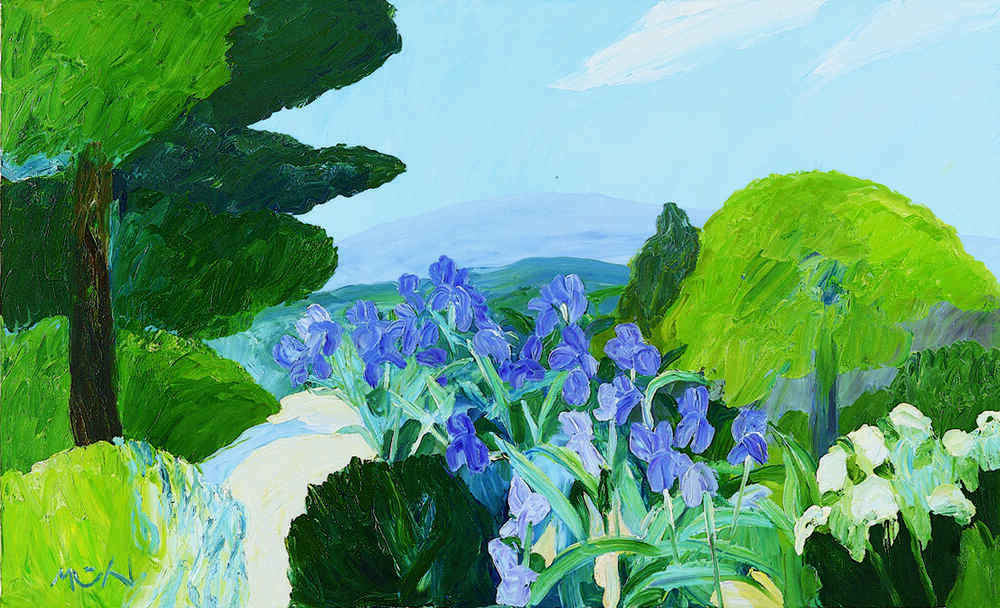 Roger Muhl (French, 1929-2008)
"La campagne au printemps"
Oil on canvas,
Canvas dimensions: 35 x 57 ½ inches
Signed lower left "Muhl"
Painted 2000
Price upon request:
Artioli Findlay Gallery, 917-545-6185
www.artiolifindlay.com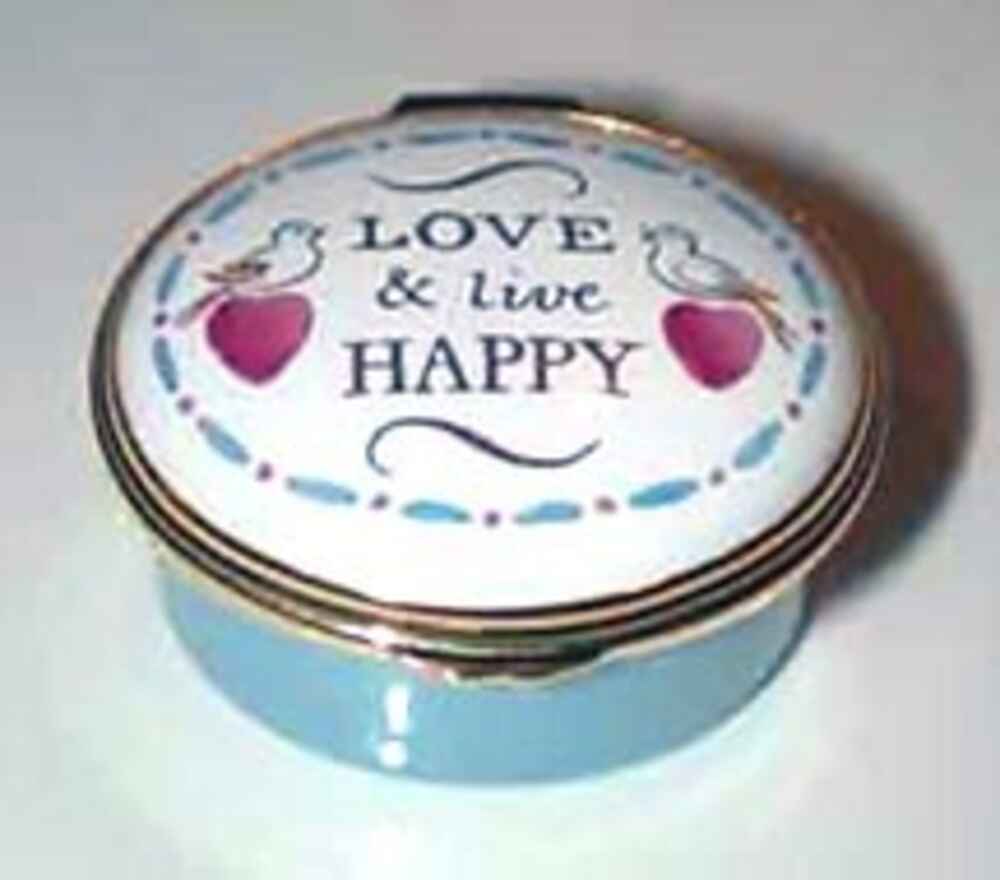 Grace Note
"The richness I achieve comes from nature, the source of my inspiration."
Claude Monet