Dear Friend
The Chinese have an expression, "make mistake once, forgiven; make mistake twice, stupid." Who among us chooses to be stupid! I looked up "stupid" in the dictionary that I bring with me when I'm not at home: Slow to learn or understand – Lacking intelligence – In a dazed or stunned state – Pointless; worthless – stupefied.
I wrote and sent in my website early the month Hurricane Katrina's catastrophic storm hit New Orleans because the friend who does my website was going to visit her father on Cape Cod for a family reunion. Never say never, but my heart says never again. To this day, I receive nasty E-mails from people who think I blamed my "computer person" for my total insensitivity to this devastating natural disaster.
While I believe I am not stupid, I am not clairvoyant. I, like a great deal of well-meaning people, did not anticipate the tragedy of Hurricane Katrina -- the fourth of the top ten hurricanes to hit the United States since 1900. The relative cost for Katrina was 85 billion dollars and the estimates for Hurricane Sandy (in 2012 dollars) were 20 billion dollars.
While I try to stay informed, I'm not always on top of breaking news, and many of the people I communicated with about Hurricane Sandy were in denial, wishfully hoping the storm would go out to sea. Sandy hit land and hit us all hard.
I'm grateful to our daughter Brooke, who called us on a sunny morning several days before Hurricane Sandy made landfall and told me how serious this storm was. "The worst in 100 years!" "Your roof could blow off the cottage." As a result, to be better safe than sorry, I made a reservation at a hotel for one night. The optimist knew the storm would blow over and out to sea. But Brooke and our daughter Alexandra urged us to change hotels to one more comfortable because we could lose power for several days.
Timeless wisdom: It is easier to get into things then to get out of them. It took me 2:20 minutes to cancel my reservation at hotel A, being outsourced to India, when in fact, I could throw a stone to the hotel from our cottage. When the agent from India told me my reservation was non-refundable and he'd have to call the hotel, I lost my Zen. Hanging up was no option: it would have repeated the same torture and willful waste of time.
The Sunday before Hurricane Sandy caused so much devastating destruction, I was giving a talk in Old Lyme, Connecticut. In and out, during the afternoon, there was sunshine. It was calm. It was joyous. None of us left jittery. We were definitely experiencing the calm before the storm. My talk, titled: Interior Inspiration: Living the Good Life, was ideal for the circumstances. I spoke of how invaluable it is to have a profound love of home and how we should do everything we can to enhance our happiness in our home and in our lives. Only now do I realize how poignant it was to all of us in the lecture hall because most all of us lost power, some had flooding, others trees damaging their cars and houses, and there was wide spread destruction in the entire State of Connecticut, as well as disastrous devastation in the States of New Jersey and New York.
As I write this, Peter and I are staying in a hotel. The night of this historic storm, our hotel lost power. In the dark, during dinner, there were tea lights and Peter, undaunted by the disruption, smiled, "We're having our candlelight adventure."
Because of the conscientious warnings from Brooke, she suggested we stay in a handicapped room in case we'd have to use the stairs if the power went out. The hotel gave us flashlights and told us to hold them in front of mirrors so the light would be reflected. Within four or five hours the lights were back on in our room and we slept well knowing there was power. However, we had no idea of the dire situation Hurricane Sandy was causing in eight states.
The Governor of Connecticut, Dannel Malloy, had closed the major highways and begged people to leave the shore. We were given a mandatory evacuation, and blessedly, because of our planning ahead, didn't have to go to a shelter. I heard that there were 40 holdouts in Stonington Village and they were brought (by not-so-subtle force) to the second floor of the Fire Department for the night.
Talking on the phone with Alexandra and Brooke at different times Tuesday morning, October 30th, they told me Stonington, Connecticut was badly hit and I should watch the weather channel. Old trees were falling on houses, and one fell on our local library. Our only outside dining restaurant that serves fresh whole lobsters was ripped apart.
The New York Times, "After the Devastation, A Daunting Recovery," headline, reminded me of Dannel Malloy's remark in empathy for the ten million plus people who lost power: "If you are out of power, you are out of power." Connecticut feels storm fatigue as the newspapers reported. August of 2011 we had Hurricane Irene and that Halloween we had a severe snowstorm, losing power each time.
No one tells us anything specific, but we are told that there was damage to Stonington's infrastructure. Patience is a necessary virtue in light of the uncertainty. Sandy struck 15 states – roughly 30% of the population – perhaps one third of the economic output. Many lives were lost and millions of lives have been disrupted and have been demolished. The top wind gusts recorded were 139 miles per hour in Mount Washington, New Hampshire.
If we were paying attention, we would have taken this storm seriously. Governor Chris Christie of New Jersey called holdouts "stupid and selfish." A few hours later, the holdouts were helplessly stranded and needed assistance. New York's Mayor Michael Bloomberg assessed the city's widespread damage and stated, "We expected an unprecedented storm impact here in New York City, and that's what we got." Governor Andrew Cuomo of New York declared a state of emergency three days in advance.
The professionals predicted a catastrophe, but many of us were riding the wave of wishful thinking. A friend told me not to worry, "The hurricane was a category I and has not been downgraded to a tropical storm." Locals grumbled and groused, "the police department is only trying to protect themselves."
We've experienced a dire storm that meteorologists predicted. The drama of fire, flood, snow, trees uprooted and crushed by the furious winds made them "weapons" that flattened cars, houses and pedestrians. People were found drowned. People caught fire.
Now what? We're all well aware of the storm's wrath. We've seen the unbelievable images of 100 houses burning to the ground, houses split in two by falling trees, New York City and New Jersey tunnels flooded, water washed into subways and surged over the platforms, an ambulance unable to go to the rescue in a two foot blizzard of snow in the Appalachia.
The New York Times had letters to the editor titled "Voices in the Storm: Ruin and Uplift." Readers wrote of America's indomitable spirit, and our gratitude for the exemplary leadership and spirit of cooperation. Readers expressed concern for continuing sea levels rising and climate change, warnings based on good science, not necessarily what accommodates the two presidential candidates' ideology.
Americans are at their best in adversity. Just as in the aftermath of 9/11, we come together for the good of the whole, we feel compassion for the suffering of others. Those of you who don't live where this wide, deep, dangerous and deadly storm caused such havoc, know it could be you some future day. No one knows where Mother Nature will strike next, or when.
No one knows anything for sure. Those who have no water (except flooding in their house), no power, no heat, no internet connection, dwindling food supplies, and gas shortages, knows first hand, the importance of patience in the face of their inconveniences and hardships. One thing always leads to another, for better or for worse.
We've been given a clarion call to do our best in our situation beyond our control. As temperatures drop, frustration rises. But, we should all take several deep breaths, count our blessings, and practice patience and reach out to those who are worse off than we are. The havoc in the aftermath of Hurricane Sandy will ultimately affect all of us in a wide range of different ways.
We've become dependent on instant communication and now some of us are cut off from this kind of power. I jumped the gun and wrote my website before Katrina and had no way to include the tragedy in my website that month. I chose not to make the same mistake twice. Now, I'm without power, as is Sharon, who is my webmaster, without power. This is the first time we have not had my website online, on time.
I'm practicing patience in every area of my life right now and hope you are also. There's a whole lot more to life that doesn't always meet the eye. I'll give you more news once we're able to return to our cottage and get our lives back to normal. My new editor has left the publishing world. Life is in flux, but I feel all the stronger for the empathy I feel for all of us because of our mutual caring and love.
Great love to you,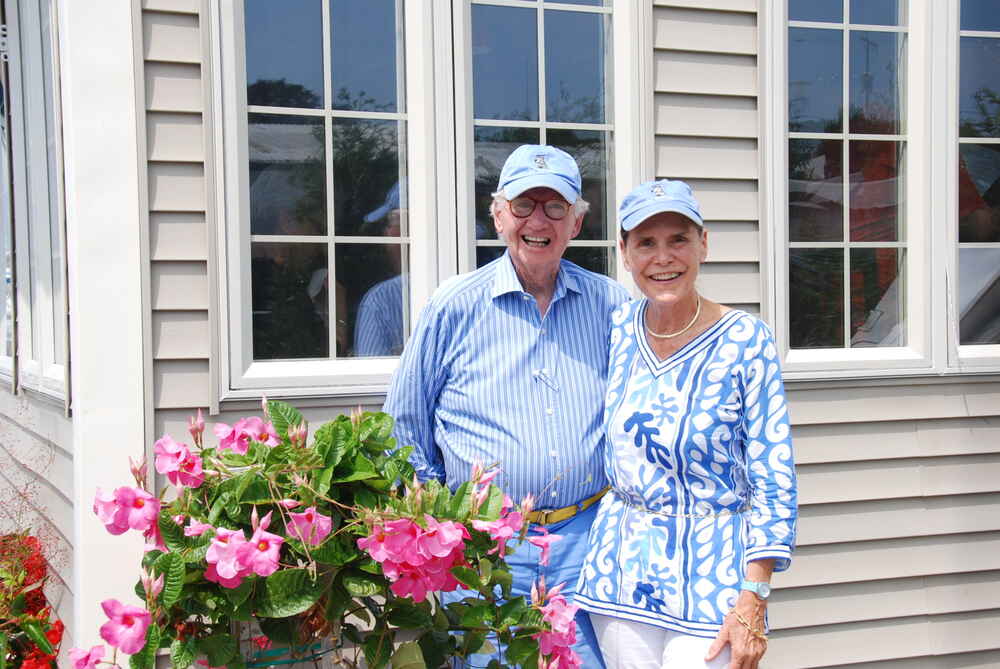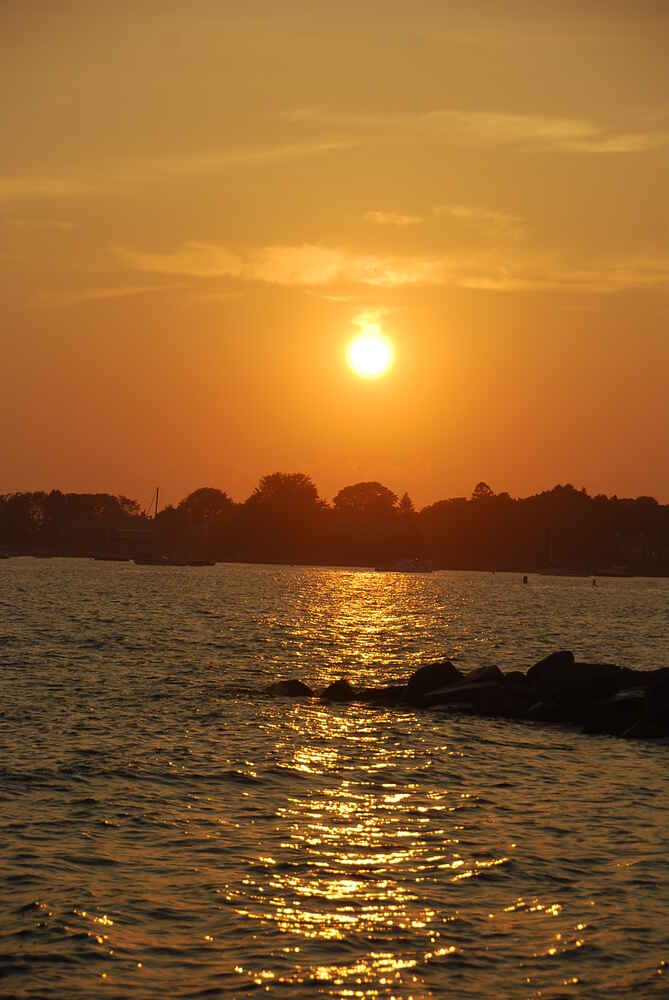 A perfect Stonington sunset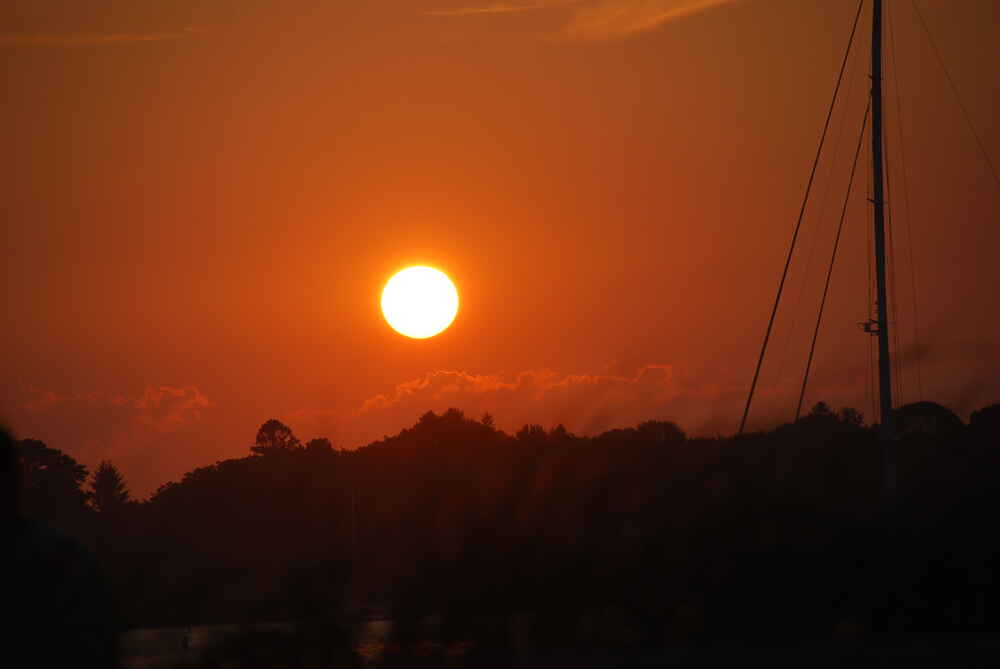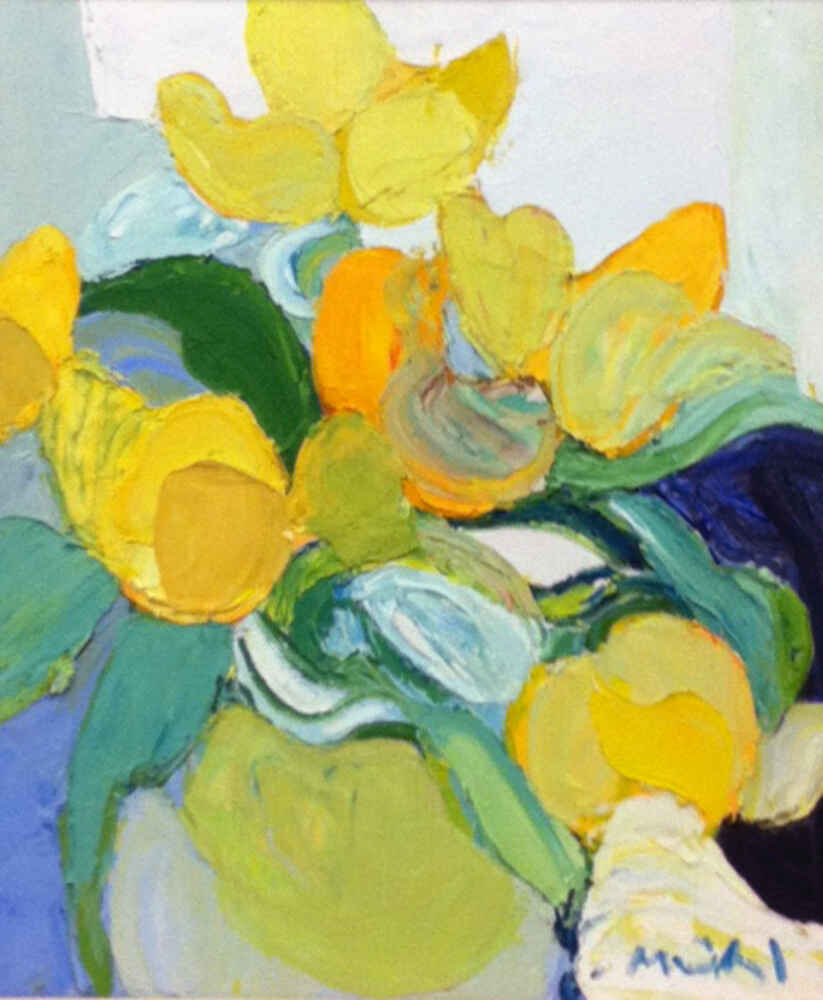 Roger Muhl (French, 1929-2008)
"Tulipes jaunes"
Oil on canvas,
Canvas dimensions: 21 x 20 inches
Signed lower right "Muhl"
Painted 1971
Price upon request:
Artioli Findlay Gallery, 917-545-6185
www.artiolifindlay.com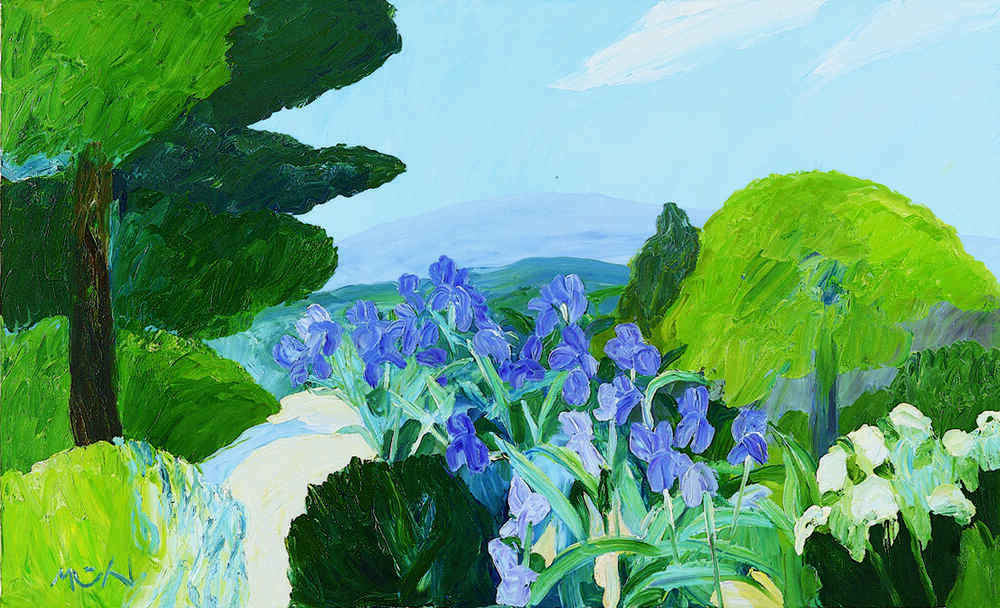 Roger Muhl (French, 1929-2008)
"La campagne au printemps"
Oil on canvas,
Canvas dimensions: 35 x 57 ½ inches
Signed lower left "Muhl"
Painted 2000
Price upon request:
Artioli Findlay Gallery, 917-545-6185
www.artiolifindlay.com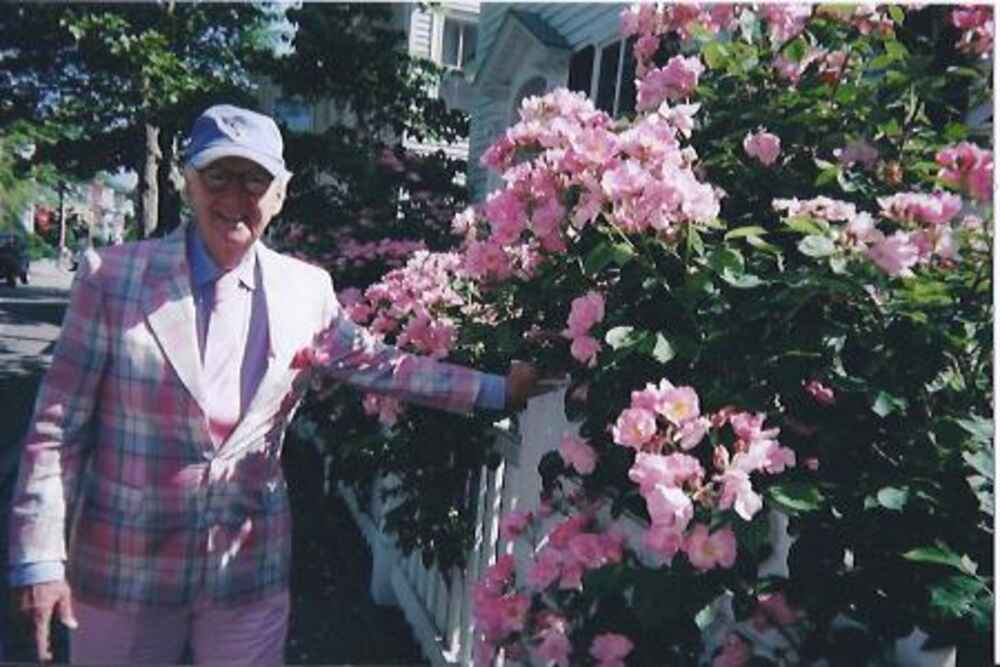 Have you taken photos at one of Alexandra's events that you'd like to share? If so, you can email them to AStoddardInc@aol.com. Please be sure to include the names of those in the photo and where and when it was taken! We will try to include them on the website in the future.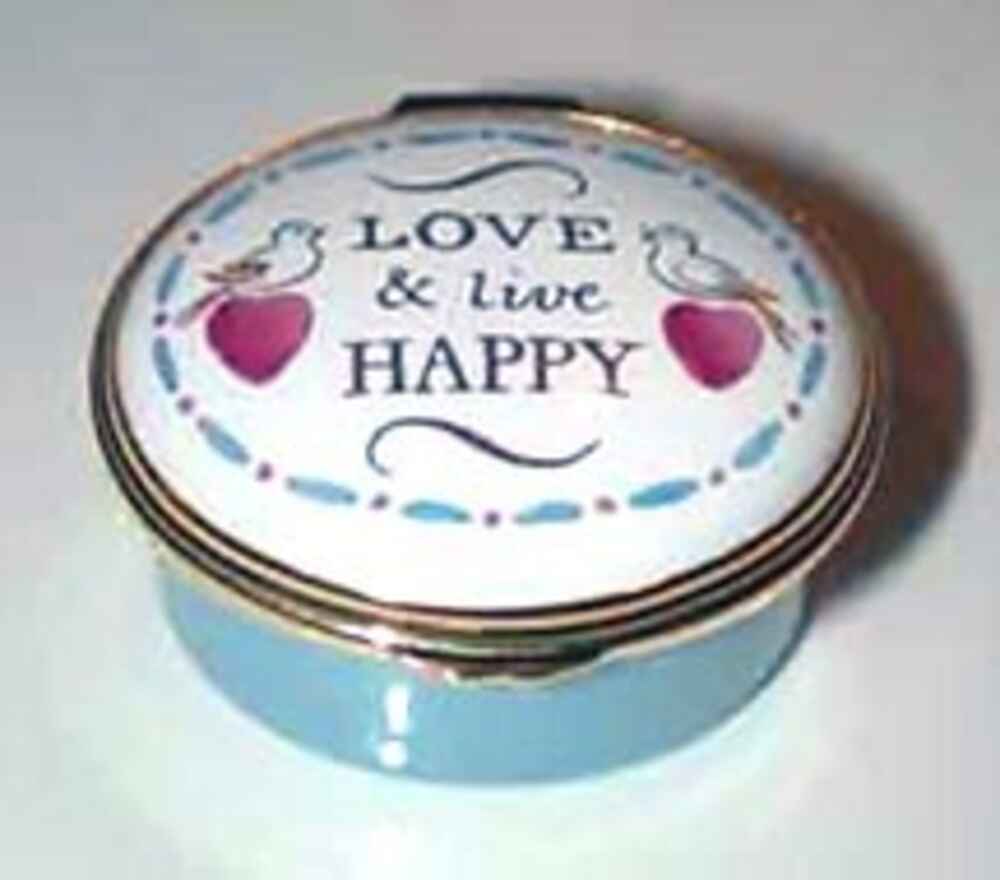 Grace Note
Ring the bells that still ring.
Forget your perfect offering
There is a crack in everything.
That's how the light gets in.
~~ Leonard Cohen