Dear Friend

I wish you a most joyful New Year! Love, peace, hope and joy: all the messages of the holiday season now mean more to each of us than ever.
The carnage at Sandy Hook in Newtown, Connecticut has changed us all forever. The unthinkable rampage has left me with raw nerves and emotions; what happened is too unthinkable to imagine or articulate with clarity. Like you, I read all the gruesome details and feel the deep sense of pain that this could have happened.
In the aftermath, strangers were hugging each other. No one knew how to behave because none of us had ever experienced anything as grim as this. "Tis the season to be jolly" no longer rang true. Perhaps when we have the most unspeakable, evil tragedy imaginable that we are confronted with in our country, in the state I moved to from Boston when I was five and have lived, the state where Peter and I met in 1954 when I was thirteen, renewal and transformation are the result of our opening our hearts to the larger good.
Around the world America is now freshly known as the culture of violence. Movies, television shows, video games, are being re-examined. Many people (sadly, not most) are opening their eyes, connecting the dots, and re-thinking gun control. Money, sadly, is the driving force behind our society, and people who profit from violence don't want to let go.
In honor of the twenty innocent six years olds and the six staff members who were gunned down point blank, our neighbor, Charlie's Christmas tree has clear lights twinkling with long, beautiful, flowing blue ribbons, symbolizing the river of life. Our houses are so close that when we're sitting in our living room, we feel the tree is ours. So nice.
Thank you all for your lovely holiday greetings. The holidays are a time to spend with family and dear friends, enjoying the glee of children and grandchildren. I loved seeing all the pictures of everyone thriving, and, over the years, I'm grateful to be a part of so many wonderful, intelligent peoples' lives. I often say that none of us fully grasp how vitally important we are to each other. In the season of love, we are freshly reminded of the power of continuity. We remember all the wonderful people who support the strength and goodness in our own lives, those who bring our lives our greatest joy and warm feelings.
The rituals, the traditions we look forward to (and miss when they are no longer honored during the winter holidays), reinforce all our best intentions, for us individually, and us as part of the larger global community. Peace on Earth. Good will toward men. What Peter and I have heard from our friends around the country is an overwhelmingly strong appreciation for the gift of life, a deeper sense of gratitude for our abundant blessings and fresh inspiration for the New Year.
Our hot pink geraniums were still in full bloom for Christmas, surrounding our cottage. They eventually became frost bitten but looked delightful when we had a snowstorm. Usually we put evergreens in the window boxes in early December. Amazing grace.
January 19th, Saturday, I will be speaking in Naples, Florida at an inaugural conference Bella Vita! sponsored by 'e Bella magazine. This half-day conference will be informational, inspiring and empowering. Please plan to join us and invite friends. Peter and I are looking forward to seeing many of our friends there and are certain we will be transformed and come away with a renewed sense of the extraordinary possibilities for our lives.
Please call to reserve your seat. I will embrace the opportunity for us to have a reunion. Call (239) 591-2709 or go to www.ebellamag.com. Peter and I are looking forward to some warmer weather and this might be an opportunity for you and friends to have a winter break! What a wonderful way for us to share insights and our vision for discovering life's possibilities with joy and imagination.
Happy January. My ongoing goal is to try to help us all find greater happiness in our lives, and to be happy. May you do more of the things that you love, that you are passionate about, and that make you life feel sweet. There is plenty of sadness in the world today, but I continue to believe we are richly blessed and that the more we increase our life-force, our love of life, the more power we have to inspire and help others to flourish.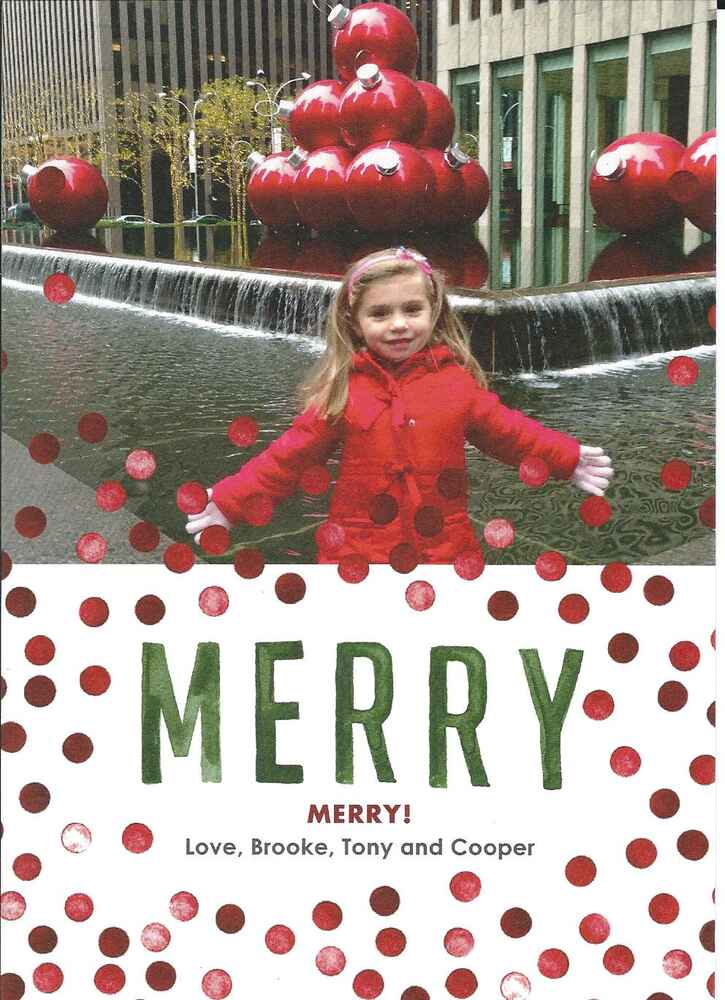 Lily (9), Nicholas and Anna (11)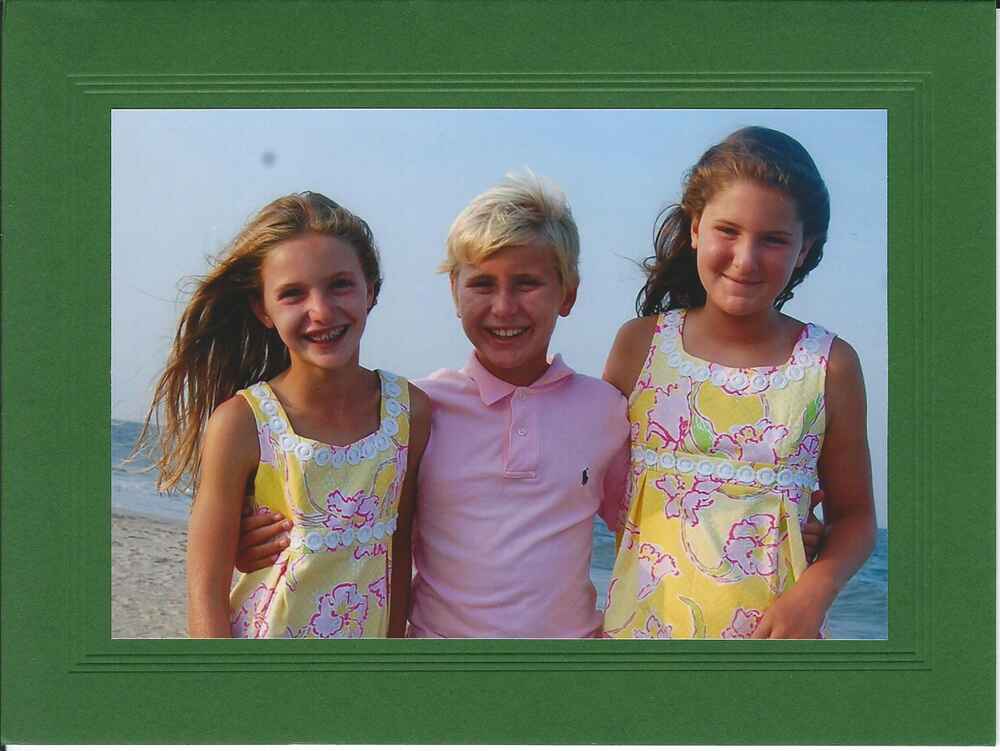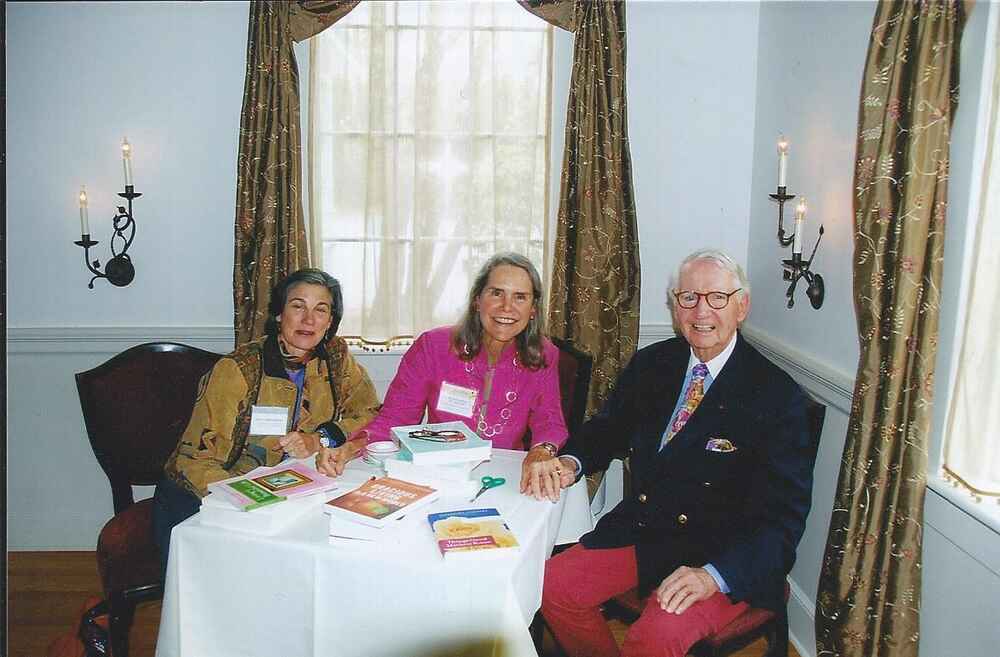 Book signing at The Old Lyme Inn
Alexandra and the "UCONN ladies" who came to hear her talk at The Old Lyme Inn.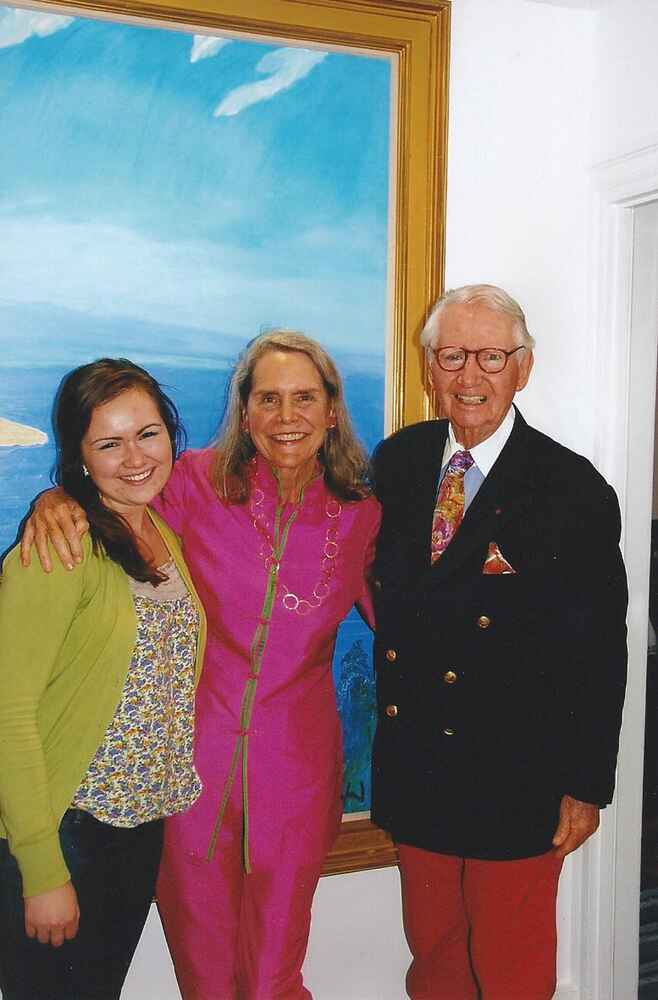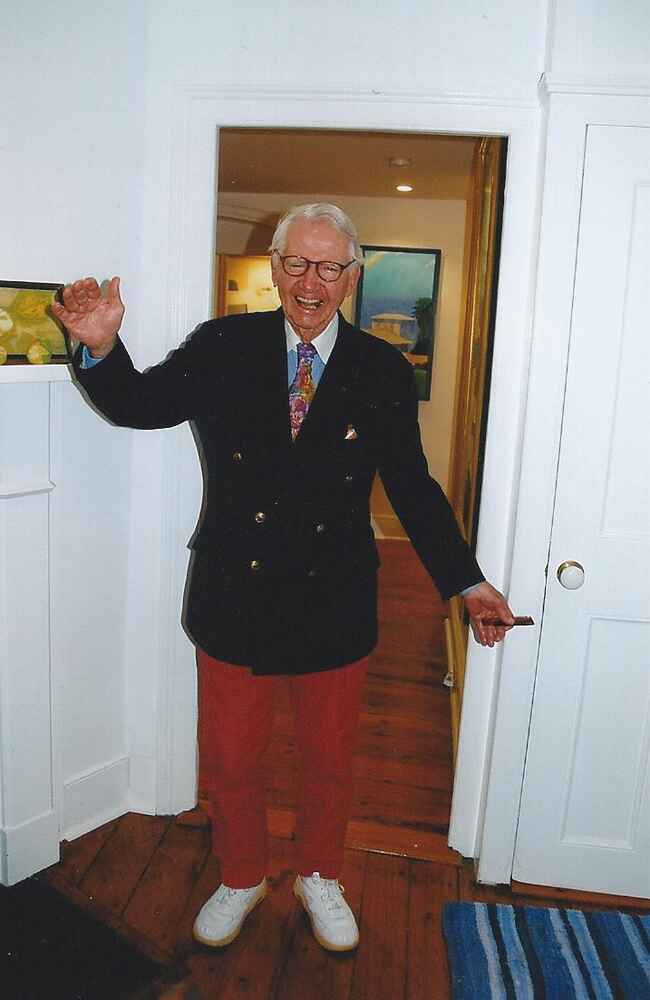 Peter being playful with the cottage full of young ladies!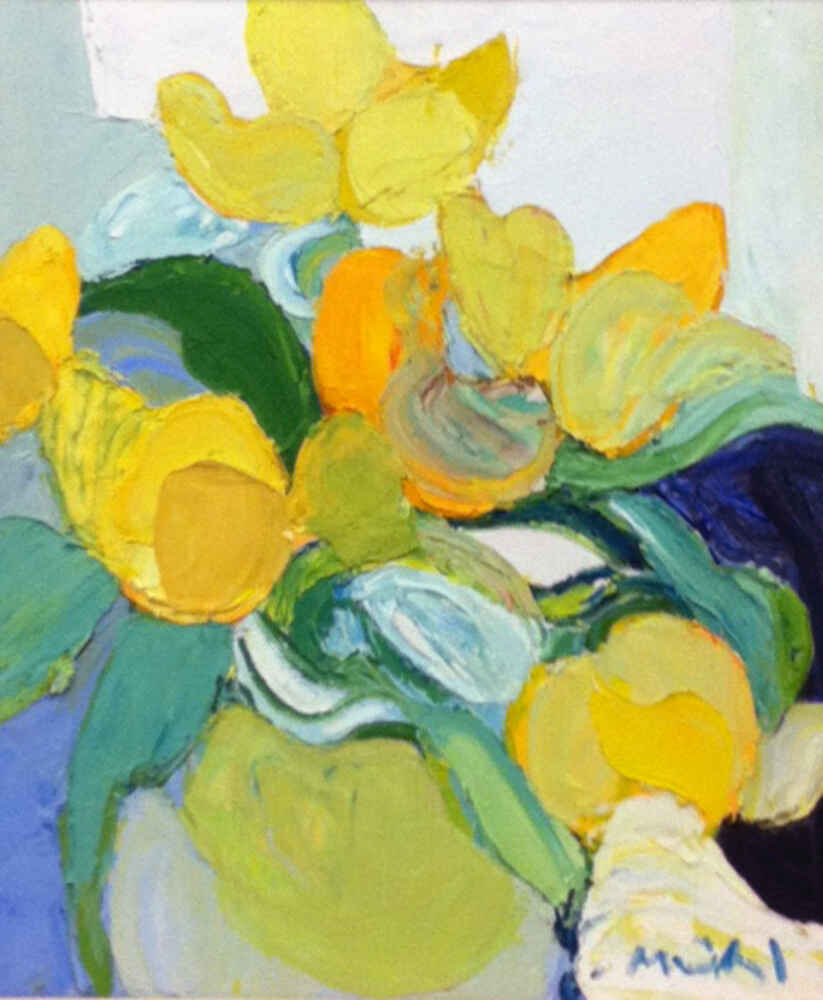 Roger Muhl (French, 1929-2008)
"Tulipes jaunes"
Oil on canvas,
Canvas dimensions: 21 x 20 inches
Signed lower right "Muhl"
Painted 1971
Price upon request:
Artioli Findlay Gallery, 917-545-6185
www.artiolifindlay.com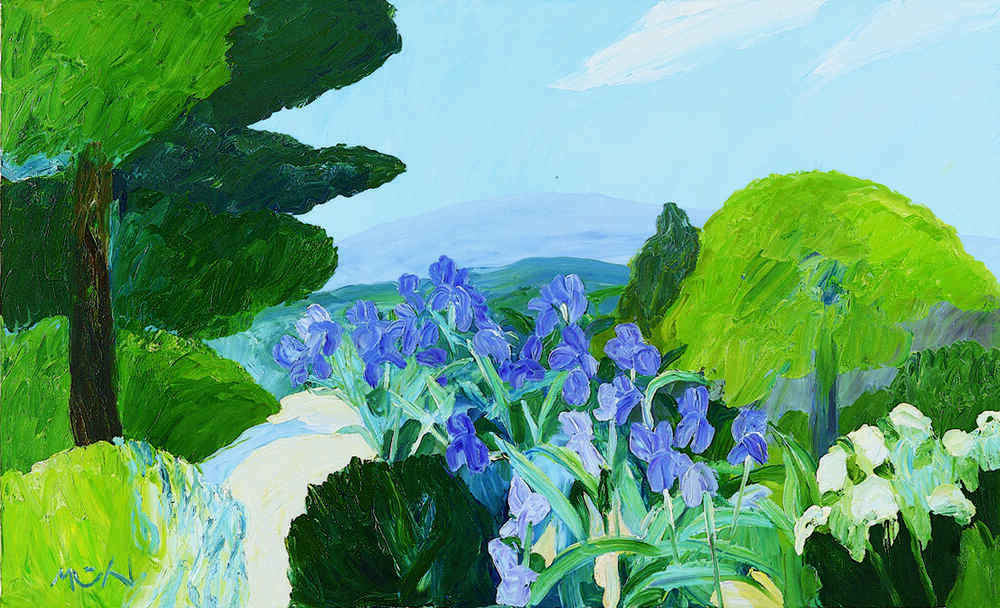 Roger Muhl (French, 1929-2008)
"La campagne au printemps"
Oil on canvas,
Canvas dimensions: 35 x 57 ½ inches
Signed lower left "Muhl"
Painted 2000
Price upon request:
Artioli Findlay Gallery, 917-545-6185
www.artiolifindlay.com
Have you taken photos at one of Alexandra's events that you'd like to share? If so, you can email them to AStoddardInc@aol.com. Please be sure to include the names of those in the photo and where and when it was taken! We will try to include them on the website in the future.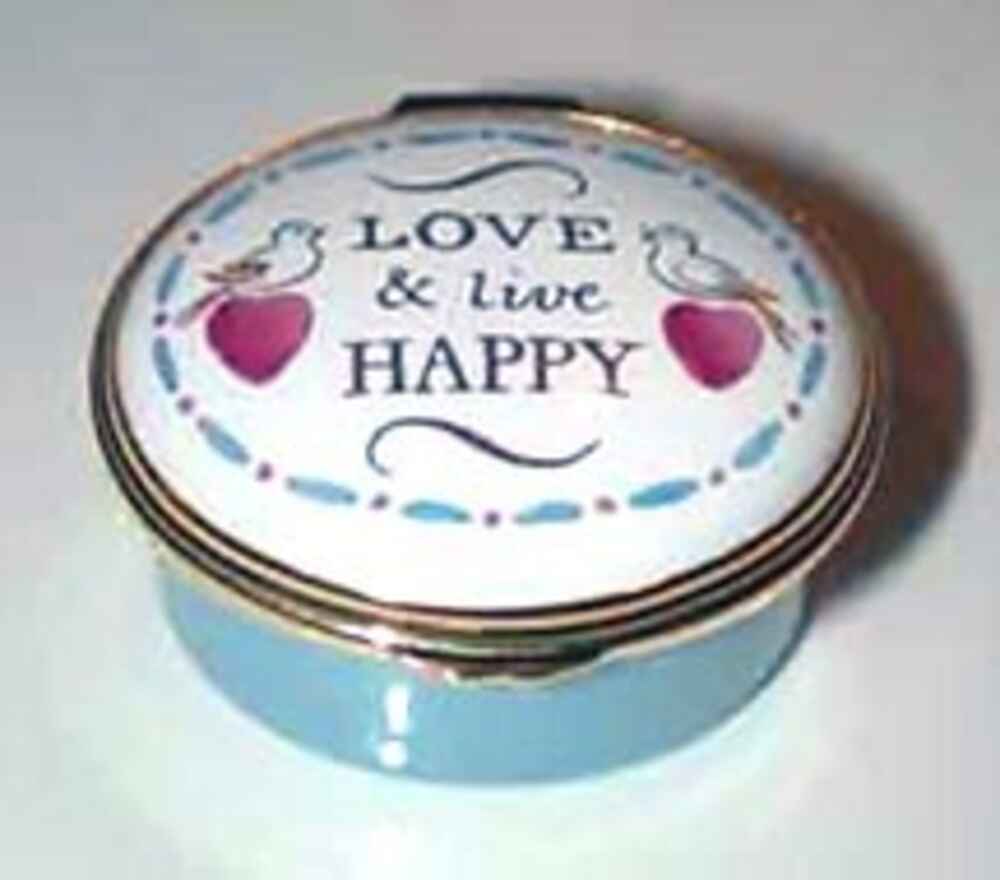 Grace Note
Let your vulnerability be your strength.
~~ Alexandra Stoddard