The hurricane and flooding in Texas is tragic and our concern and prayers are with all of those affected. The book that I've just completed that is being typed, the epigraph is "participate with joy in the sorrows of the world." We are in this together in unity and love and open hearts. We are all victims in need of healing and we must support each other in all ways possible. This is catastrophic, this is tragic, this is Mother Nature, and we have no control over her, but we can control our attitudes, our compassion, our empathy, and the love in our hearts to reach out to the universe and let the world know how much we care.
Dear Friends,
Happy September. I hope your August's endless summer joy continues into my most meaningful month of September – the month Peter and I turned our long friendship into a lifelong commitment. My decision to take a holiday to escape from my own secluded life in our enchanted village of Stonington and go on a silent retreat to begin a new book has proven to be a blessing beyond description. I literally went away. I deliberately needed to have time and space to listen to the rhythms of nature, to settle into writing mode, and begin. And begin I did. I feel the exhilaration of having an idea for my next book, and while I have a few completely free few weeks before I go back to editing the book I finished, the excitement and awe at the beauty of this new book is most exhilarating and exciting.
I've always had ideas for future work before completing one because it seems unnatural to even imagine the ink drying. I couldn't be happier as I work, grateful I have the freedom to fully focus on getting into the flow. When Peter and I married, he assured me that there will be a lot of surprises. I feel the truth today, more than ever, in his words. My greatest feelings of appreciation are ones of joy, thankful for the extraordinary feelings I have of good fortune.
The dictionary definition of happiness includes good fortune and luck. I agree there is a great amount of luck necessary in order to be able to cultivate sustainable well-being. However, the concept of luck implies so many things that are beyond the power of our own free will. We must not depend on circumstances beyond our control to determine our emotions and sense of day-to-day moment-to-moment pleasure in the way we think and feel. We can choose to be dependable, stable, and think positively about our ability to accept and embrace the challenges in our path.
During the course of my silent retreat there were several meaningful encounters with interesting people I met who illuminated my thinking during stimulating conversations. When we meet a stranger in an unfamiliar environment, each of us is given a spontaneous opportunity to make a meaningful connection, allowing our vulnerability to be our strength. I appreciated learning about other people's views about our previous planet and the characters who are in positions of power. I enjoy the candid exchanges shared by people I may never meet again who will undoubtedly influence my world perspective because of these coincidences. I'm questioning the chance encounters as not perhaps chance, but mysteriously the weaving together of threads of our destiny.
What we learn around the corner of the unknown is always the same opportunity to open our hearts and minds to love, kindness and compassion. My holiday was tender and gentle, as I deliberately emptied myself of all obligations and schedules, all social meetings planned in advance, all expectations of others filling my well. I chose to be quiet, and I traveled in order to be still. Life at its most meaningful is always the meaning we give to life. It doesn't ultimately matter where we are, or who we are, as that we are here, where we are, and we are able to make the moments available to us as wondrous as our imagination allows us. As we think of all the wise souls who helped us dare to not just take the road less traveled, but to feel free to wonder on our own until we find our own way, creating a fresh path toward our own truth and beauty.
My escape gave me the gift of time—timeless moments that will not lose their luminescence in the days ahead. When we feel comfortable, disappearing from view of our normal familiar life, and confidently enter into our universe of our inner resources, all the teachers, sages, heroes, heroines, saints, and fellow seekers fill our garden paradise created by our choices, we enter into a whole new world of possibility and engagement.
The grace I felt was palpable. There are many more forces for good than bad. I felt receptive and recipient of gentle souls, reaching out in kindness, wanting to contribute to the universal positive energies. The day after I returned from my holiday I was in the elevator in the hotel in New York where I was staying and a pretty, energetic woman in her twenties asked me if I could hold the elevator for a moment. She urged her friends to hurry up. "The elevator is here. Hurry, hurry." She was darling, and soon two equally attractive young men appeared. We were all elated by the sublime weather. I asked them where they're from. "Germany. Munich, southeast of Frankfurt. Have a great day, you look as though you're going to the beach." We all laughed. Our time together was fleeting, but we had fun. I had on a floppy blue and white striped sunhat I bought in Nantucket at the Hub, where we all congregate to pick up the newspaper ad have a visit. I was not going to the beach, I was going on a train to our family reunion in Wayne, Pennsylvania. The beach reference made me smile and delight even more in the glorious summer sun.
By getting away, walking about, feasting my eyes and heart on all the beauty, a flood of people came to my mind. One memory would flow seamlessly into another. I became acutely aware of how fortunate I am to be enjoying my life so completely, and how privileged I am to be able to think about and write about these extraordinarily important influences in my life. It is always the same for me, the great human beings who opened their arms to let me into their sphere of influence were having fun being able to open some doors and windows into my consciousness to make me more aware of life's awe-inspiring opportunities for each of us to evolve and improve our character.
Being away, escaping into another world, even if only on a vacation, allows us a fresh, new perspective where we can feel invigorated and recharged. Every positive, inspiring experience we expose ourselves to will add to happiness. Reading about other's adventures is valuable for your general information and historical, geographical perspective, but going to a restaurant and reading the menu is not the same as feasting at the banquet, tasting the different delicacies. The book about the author's discoveries in unknown places should peak your curiosity to go. To jump start your excitement, re-read "Oh, The Places You'll Go."
Peter had never been to Paris, for example. He told me he thought we should go to Paris, my favorite city, where I first visited as a teenager on my trip around the world, on our honeymoon in May 1974. What a thrill it was for me to be able to show him some of my favorite sights. Some people don't have the wanderlust, others do. What's most important for us is to listen and watch for clues about the invisible clues and hints that help us along our journey. The physical world is rich with manifold ways for us to fulfill some of our longings. As seekers, there is always a spirit-energy driving us along our path. If there is love in our hearts, there will definitely be illumination as we wander in the dark or pre-dawn light and wisdom.
It's absolutely clear to me now in my 75th year of my time alive on this precious, exciting planet, that my trip around the world with my Aunt Betty, an international social worker, with my older cousin and sister was life-transforming. I was, indeed, the lucky one who was invited because of my birth place and gender. Bring a feminist. she wanted to expose her three oldest nieces to "the world." My two younger nieces lived vicariously.
My visit to Wayne, Pennsylvania was a cousins' reunion. Marianne invited me to the 70th birthday party of Robert, who was married to her younger sister Russell who died of a stroke in January. As I was leaving for my holiday away, I was drawn to be at his celebration. I said yes, altered my plans, and showed up. Plans are random. They can be useful as a rough outline of your life process, but each of us should be prepared to change our plans when circumstances are different. When one thing changes, we should re-think everything, -- advice from wise Eleanor McMillan Brown, my mentor and interior design boss.
Marianne and I had lunch at the restaurant of the Wayne Hotel, on the terrace enjoying heirloom tomato salad and parmesan truffle French fries, reminiscing. She told me Aunt Betty brought the world to she and Russell, expanding their horizons, widening their views about the world, making them ferocious readers, students of history, and supporters of worthy causes.
Russell owned the bookstore in Charleston, Virginia, New Dominion Bookstore. Robert told us at her birthday dinner there has been a fund set up in Russell's name by the Virginia Festival of the Book with money to sponsor authors who write the kinds of books she most loves. When I called the bookstore to check in on everyone, Julia, the new manager, now sits at Russell's desk, and took up some cell numbers for me on her rolodex. (Remember my writing about rolodexes and filofaxes in "Living a Beautiful Life?") Julia said she was looking forward to my book coming out and my coming to the bookstore. I'm looking forward to working with Carl's selected person, Henry Thayer, to help with the transition. Julia thinks, "What would Russell want? What would Russell do?" Henry thinks, "What would Carl want? What would Carl do?" I think, "what feels right? What is the best way I can express my point of view? Where can I find the sweet spot? Where do I feel the greatest contentment and pure joy? When am I the most lovable and loving? When am I the most caring?"
Have a beautiful September. I'm sorry for those who were in the path of the powerful hurricane Harvey. As we know, as bad as it is, it could have been a whole lot worse. Carry this thought with you throughout this fresh fall month of sweet September. Find the good in all your situations. I cherish my treasured memories, dwelling on Peter's and my theme song, "Try to remember that day in September and follow, follow, follow." Try. Remember. Words to live by. I'll be editing "Joyful Living" and writing my new book. I'm having a standup desk made for my writing room so I can work long hours without fatiguing.
I'm wildly excited about our Happiness Retreat at the Inn at Stonington, November 8th and 9th. Thank you for wanting to join me to celebrate.
Great love to you

Save the Date!
Please come celebrate Alexandra's 76th birthday, Wednesday, November 8, 2017 at a Happiness Retreat at the Inn at Stonington. This exciting event is for two nights, Wednesday and Thursday.
Please call Aubrey at the Inn at 860-535-2000 or email innkeeper@innatstonington.com to make reservations. So exciting!!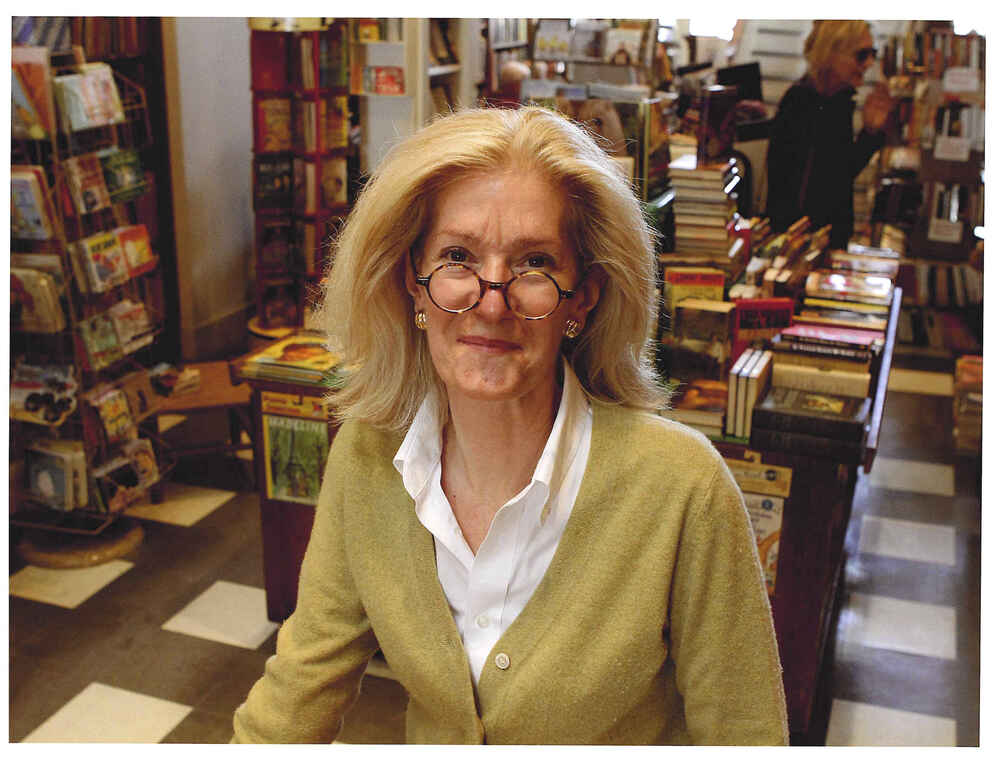 A wonderful photo of Russell in her book store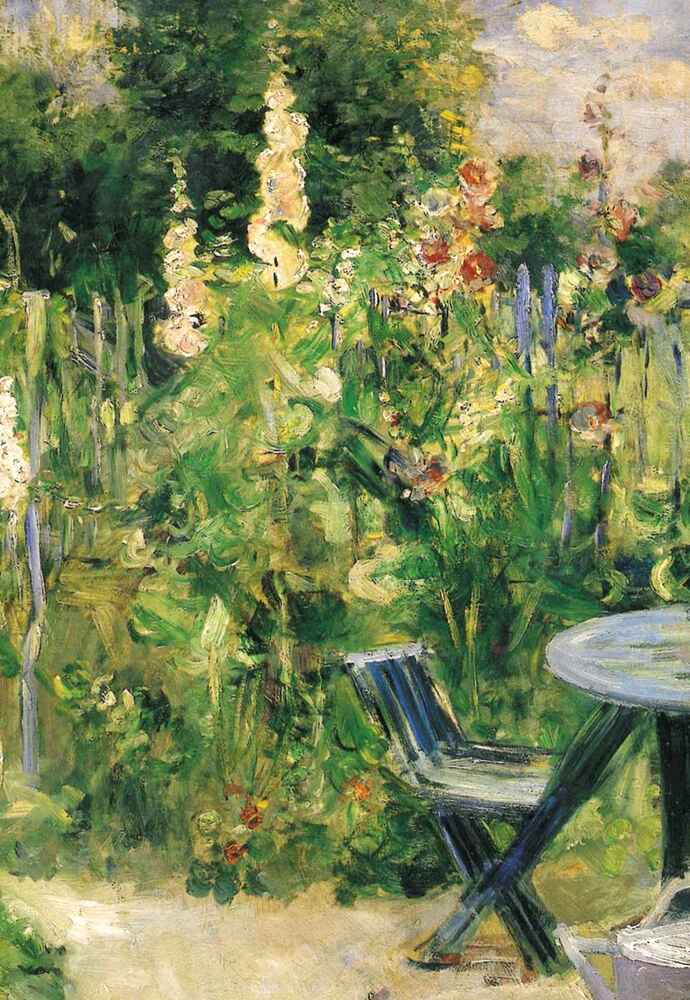 Roses Tremieres, 1884
Berthe Morisot
An Ideal secret spot to write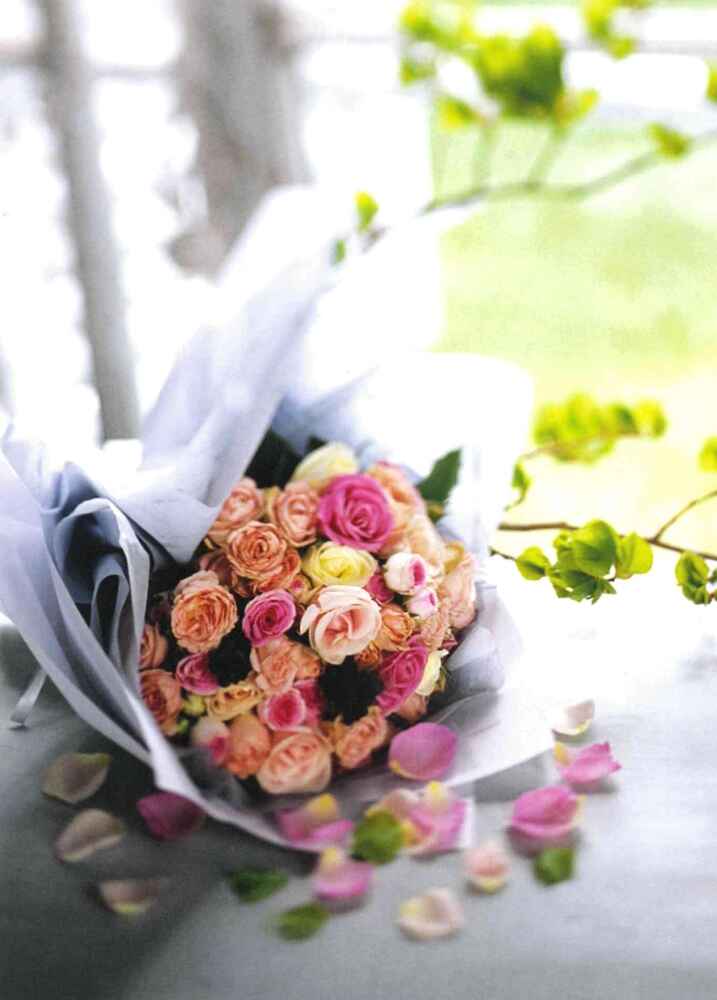 Roses, more roses.
I travel with pink roses!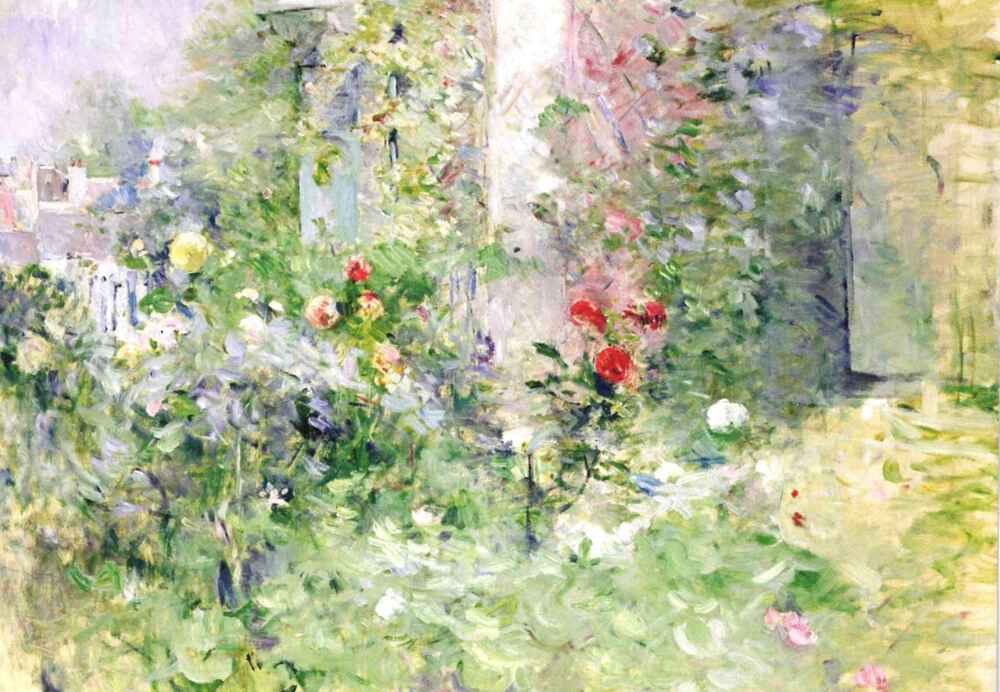 Le Jardin a' Bongival Berthe Morisot
A secret garden, 1884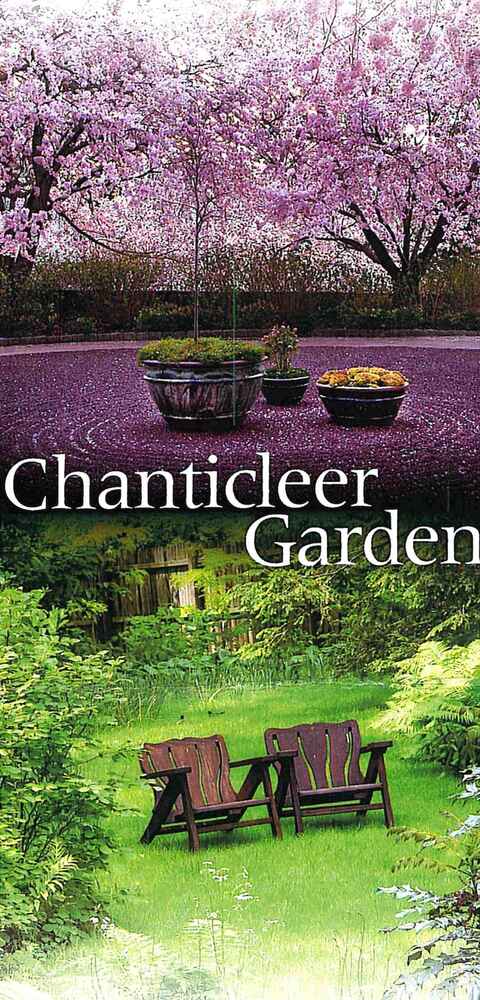 Chanticleer Garden
An enchanted garden in Wayne, Pennsylvania; an inspiration into paradise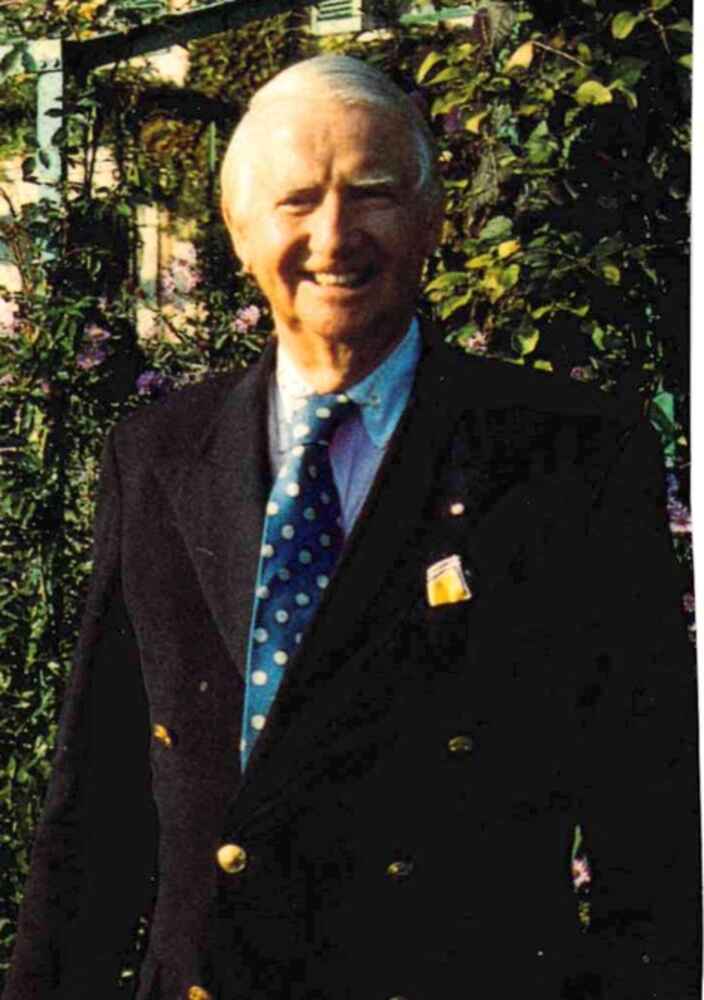 Peter is always smiling. I'm always in his realm of energy.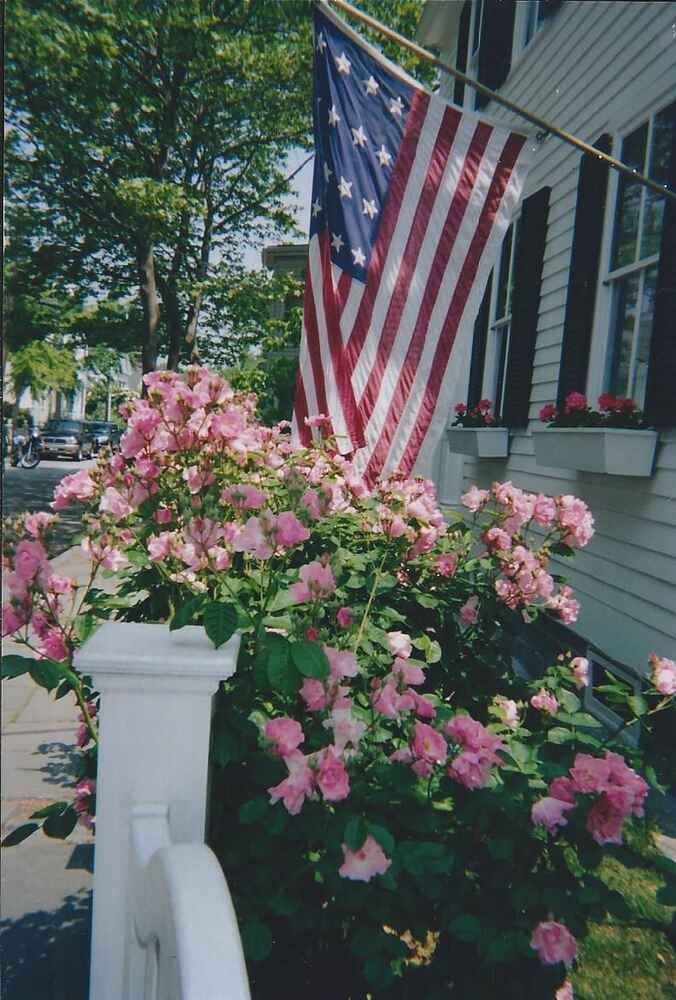 The 1775 cottage on July 4th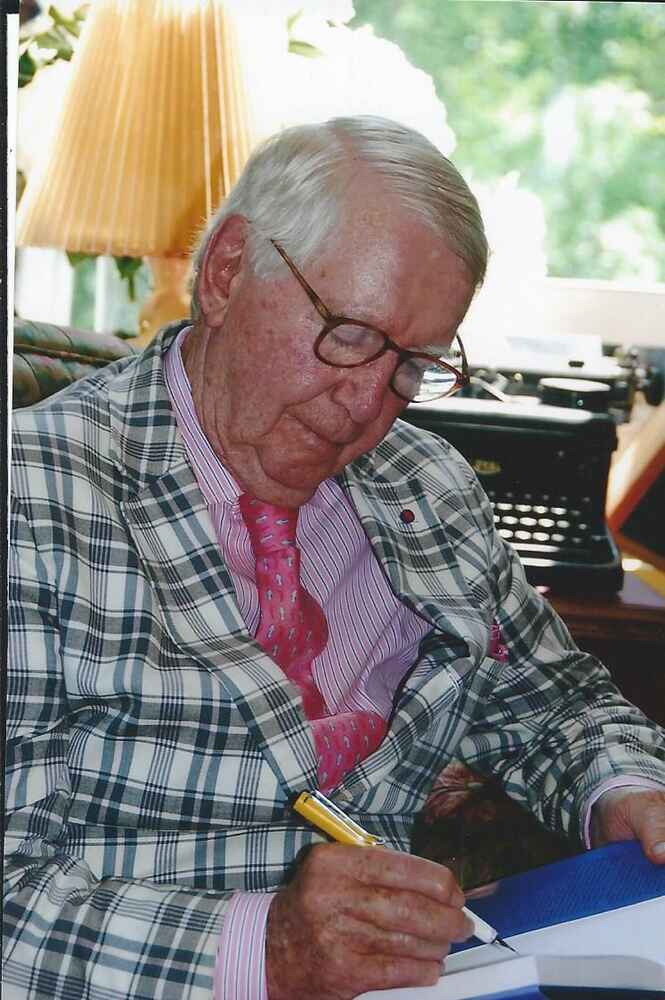 Peter personalizing his book for a new friend.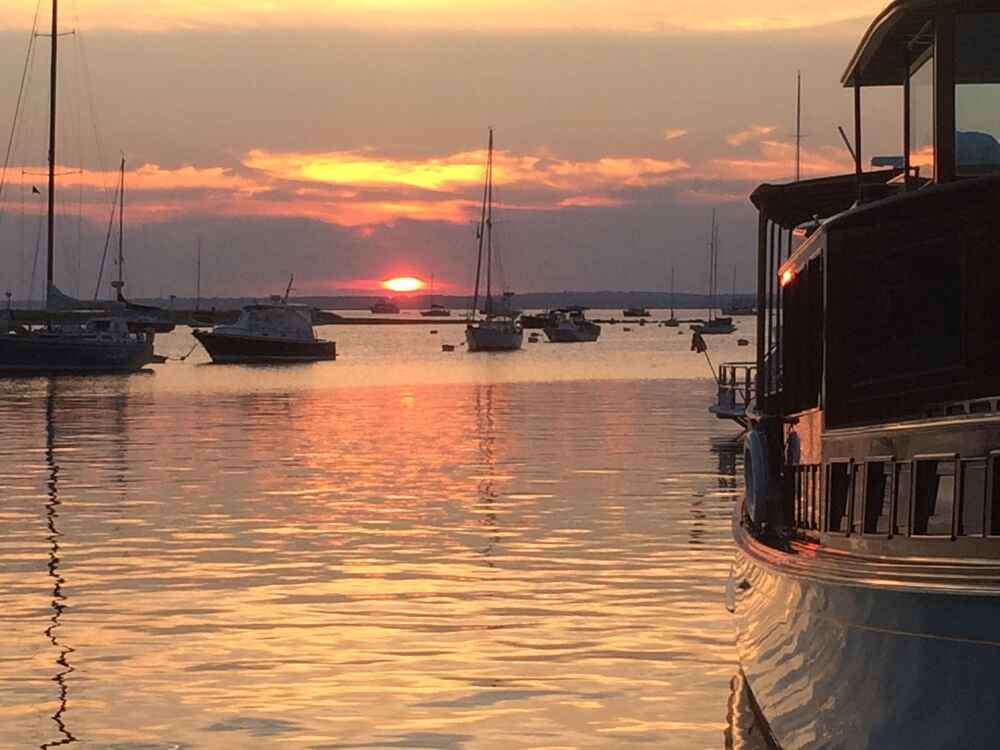 September sunset in Watch Hill
Grace Note
"All of humanities problems stem from man's inability to sit quietly in a room alone."
~~ Blaise Pascal