Dear Friend

How is it possible August is here in full bloom! I've never experienced time to fly by so quickly as these soft, peaceful days this summer.
I believe my friend and former boss, Eleanor McMillen Brown, who was born in 1890, figured out the secret to happiness. Mrs. Brown loved beauty and worked hard to create beauty for her private world of retreat, as well as for all her fortunate clients from all corners of the world. As a leading international interior designer, her trained eye, her disciplined knowledge of the history of the decorative arts, and her natural understated elegance made her life a shining success. One morning, when we went to supervise the progress of one of our clients, who was away during some construction work, Mrs. Brown saw a huge pile of mail in front of the apartment door. She made a noise in utter disgust, "Sandie, living takes time." These three words have stuck with me more than 45 years later. "Uhh." Our client was a well-known radio newscaster and lived large, but it was disquieting to Mrs. Brown to see all those books, newspapers, magazines and the bulk mail on the hall floors.
Something serendipitous happened this summer. Peter and I have not budged from the southeastern tip of Connecticut and the Rhode Island border. What a gift to just be – to simply be here. Because Peter is 91, it is natural for us to slow down a bit, but this calmer schedule where we're happily settled into gentle rhythms of our daily patterns, without any disturbances or disruptions, has been a huge gift. I will treasure the simplicity of these golden days where we're blessed to live in our charming village.
Paradise is here, now. Lao Tzu, the Chinese sage, said, "The way to do is to be." Be here now. Be present. Live consciously. Appreciate the unfolding of nature, the birds, blossoms, and the riot of color in the garden. One of the most exciting things I've experienced is the refreshing peacefulness of spending hours looking at the sky and water – the waves, listening to them pound on the sandy beach. I've spent lots of soft hours looking at the changing sky.
We planted a grandchildren's garden in the back yard where we cut down a giant old tree. In the old Zen garden, behind the outdoor shower, surrounded by white trellis (with mirrors behind, to reflect more light), we have a happy changing array of flowers that Cooper loves to water and talk to. The zinnias are especially colorful now, and the parsley always tastes best when it's home grown.
Cooper went to sailing camp for a week in July; it's handy, a few short blocks from the cottage. What fun to pick her up at noon and, because of the 100 degree temperatures, be able to go to Watch Hill to the Ocean House for lunch overlooking the beach. Then she'd spend the afternoon swimming in the pool there with her mother and new friends she'd meet splashing around.
Of course, nothing compares with being with our family. Living in this walking seaside village with a beach down the street is enchanting in the summer months, and a draw that lures our New York City family to come see their parents and grandparents. Being surrounded by water is such a delight to the young and old.
During the unrelenting heatwave, I wasn't able to work in my writing room because it is not air conditioned and the blazing sun made it an oven. It's impractical to install air conditioning because it is wide open, joining Peter's large writing room. Aha. Our ample, square bedroom is air conditioned and can double as my writing room. For several weeks, I faithfully worked on my new book at a small desk in front of a window that overlooks the harbor. Gertrude Stein said she likes a view but, when she wrote, she put her back to it. Not me. I think it is so peaceful, calming, and soothing to gaze out at the harbor, watching the adorable small sail boats the children sail in at their camps. Perhaps, as every other aspect of current life, I'm not interested in efficiency at the expense of enjoyment. "Living takes time."
After 27 years working mainly in my Zen writing room, I found it utterly charming to move my antique French writing desk into the bedroom. It fits perfectly in a window alcove. Years ago, I wrote Gracious Living In A New World in this same space on a small pine desk we bought in Denmark. The combination of having an ideal spirit of place and the karma of my rustic farm table-desk as my muse, I am finding greater pleasure and inspiration than usual in my work, and look forward to many quiet, uninterrupted hours of work in the weeks ahead.
Joyful Living in the Real World is a culmination of all my writing. This is turning out to be a big book, one I am deeply challenged to write, and grateful to greet each day to try to make sense out of all our chaotic lives, and how I can integrate my beliefs and philosophy with my life. We are never hypocrites in our pleasure, but sometimes we profess to have virtues we, in real life, don't possess.
I read an essay in the New York Time Book Review about how disillusioned readers are when their favorite author is not that noble person portrayed in their books. Certainly we know politicians live complicated and often sordid lives. Many good public servants are crummy individuals. Does this matter to you? Character and integrity deeply matter to me. Maybe books are similar to sausage: you might not want to know how they're made.
There is a great mystery about the person behind the screen. For me – and I suspect you also, we want the writer whose words inspire our highest ideals to be true to their words. I became deeply disappointed, for example, by Thomas Jefferson. His smooth talking and brilliant prose made me cling to every word. But sadly, the more I study the man behind the myth, I've concluded he was a deeply flawed hypocrite. Liberty and justice for all – except his 600-odd slaves. Jefferson made more money (14%) from his slaves than any of his other farming activities. And sex was a part of his belief that he was entitled to hold sway over his human property.
This summer, for a wealth of reasons, I have been more nostalgic than ever. Peter is working on his memoirs, mining our treasure trove of photographs and correspondence to trigger his fond recollections and reflections on his well-lived life. Together, we spend long, private sessions re-living our precious lives. There is so much joy packed into these years we share. Every aspect of our time together brings us great meaning, fulfillment, and satisfaction. Quite literally. Who could ask for anything else?
As we traveled this sentimental journey – without moving away from our cottage, I've come to a deepening of consciousness. I truly aspire to be the person behind my words. I value being true to everything in my philosophy. I hope and expect I will never disappoint my reader because I would be disappointing myself if I were not faithful to my word.
Joyful Living In the Real World is more than a book with written words on a page; it is a commitment to the life I believe is worthy of all our thoughts and hopes for us and our loved ones. Please, come on this journey with me. The real world is going to continue to challenge us, but the joy is ours when we accept the precious gift of being alive in these thrilling times.
Happy August. Savor every moment of enlightenment. Now, the fruits and vegetables are in season. So are we.
Great love to you,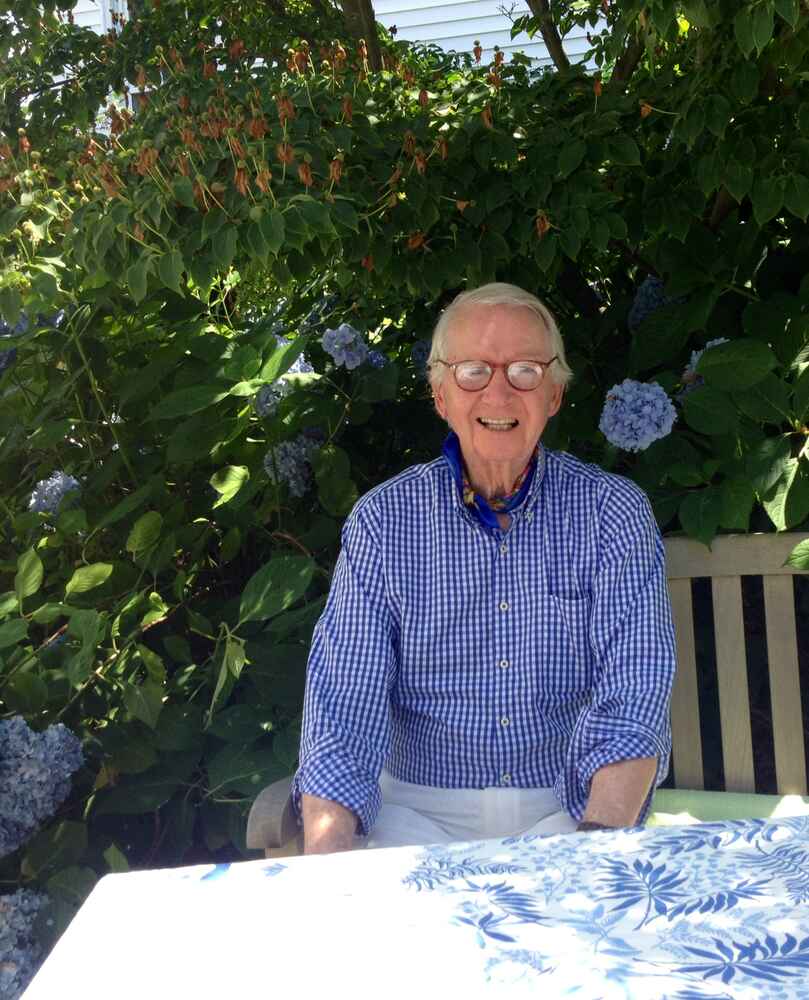 Peter enjoying a beautiful afternoon in the garden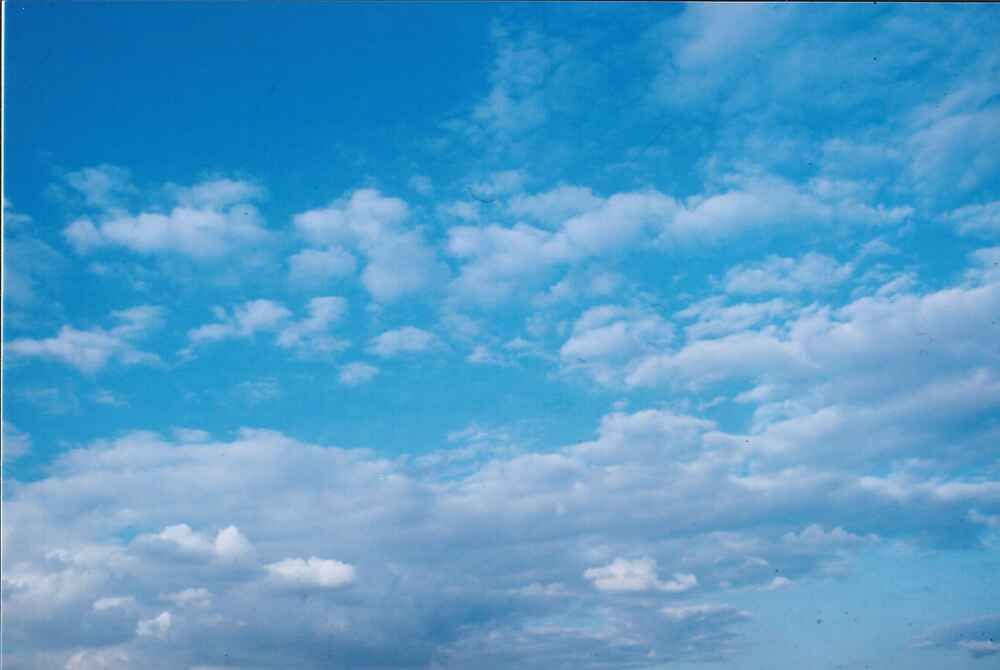 The beauty of the ever-changing sky is exhilarating.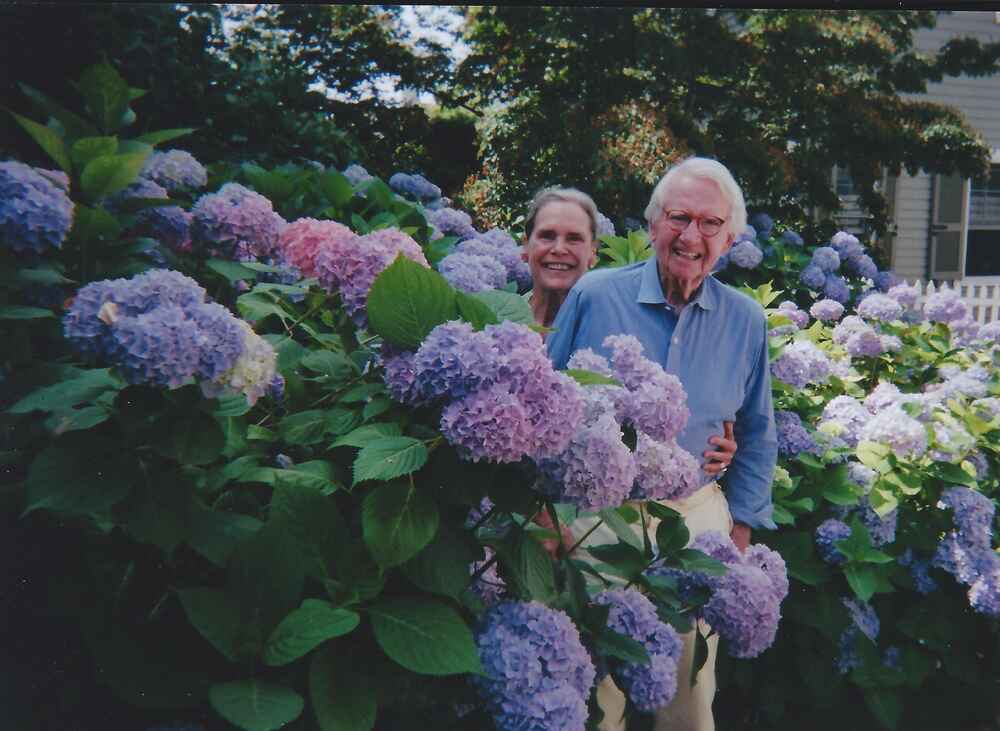 Peter and Alexandra enjoying their hydrangea jungle!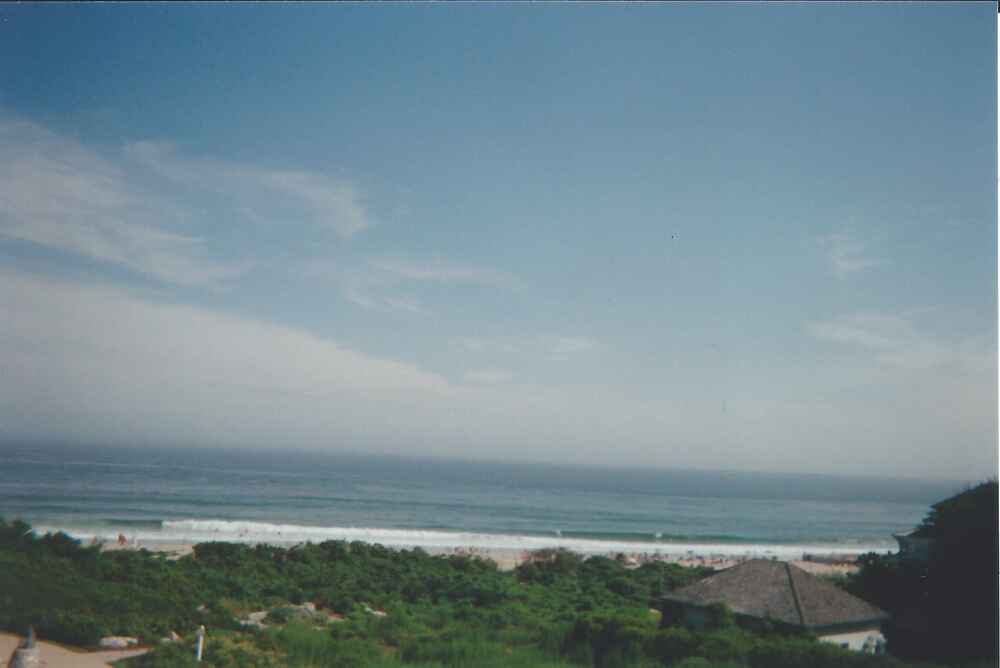 Afternoon sky, water, waves, beach and endless expansiveness.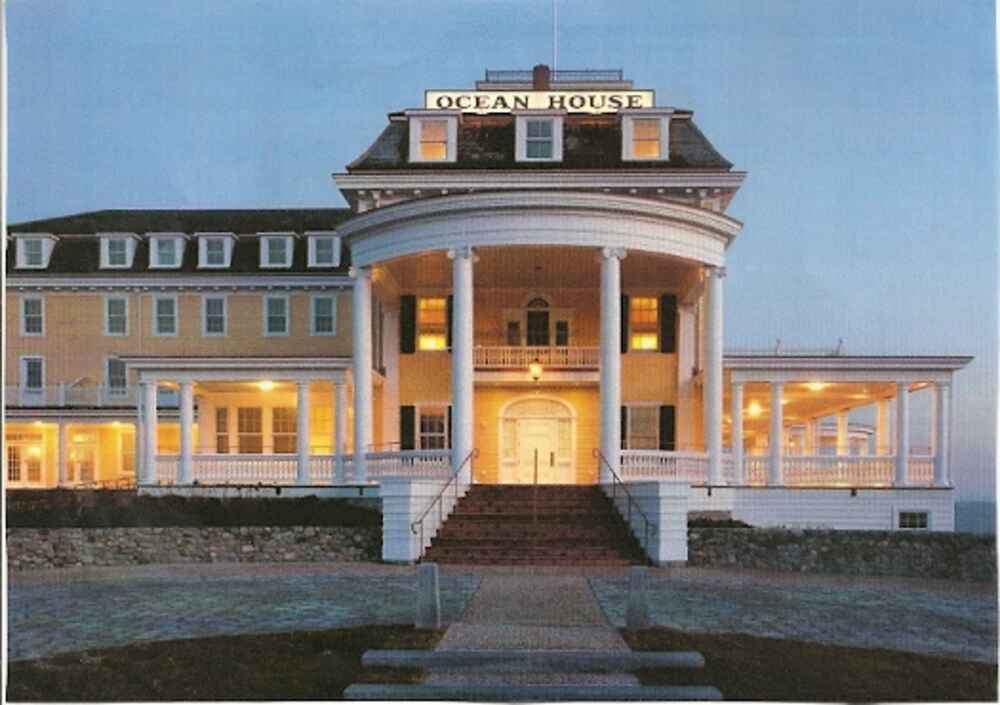 The Ocean House in Watch Hill, so grand!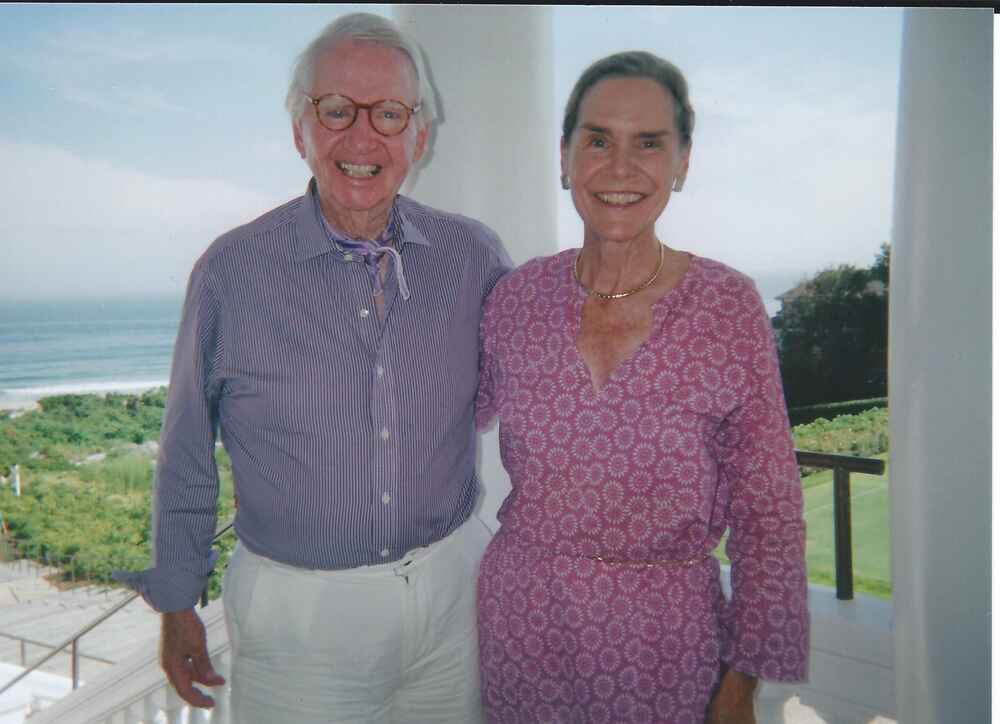 Peter and Alexandra enjoying the veranda at the Ocean House in Watch Hill, Rhode Island.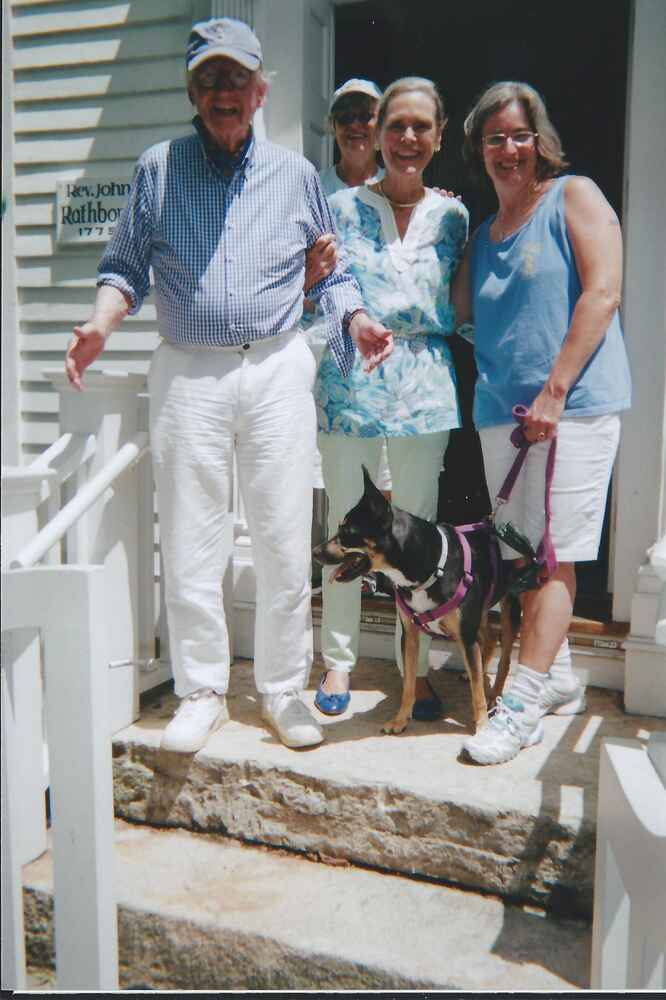 Peter & Alexandra with friends, Nancy and Jackie ... and Misty!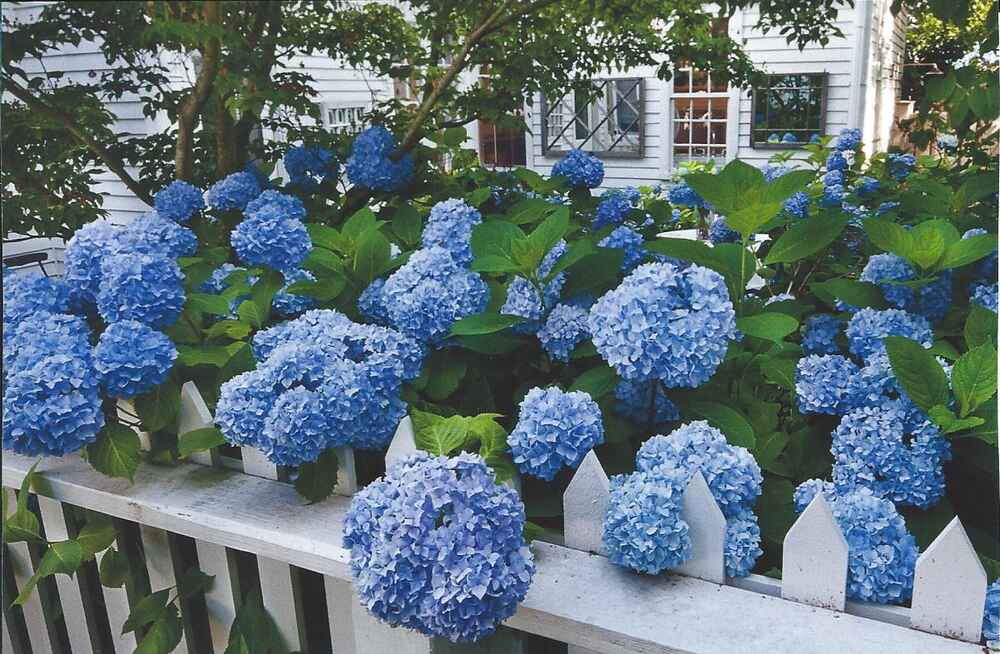 Oh, the hydrangea! What is not to love about these delicate and beautiful blooms!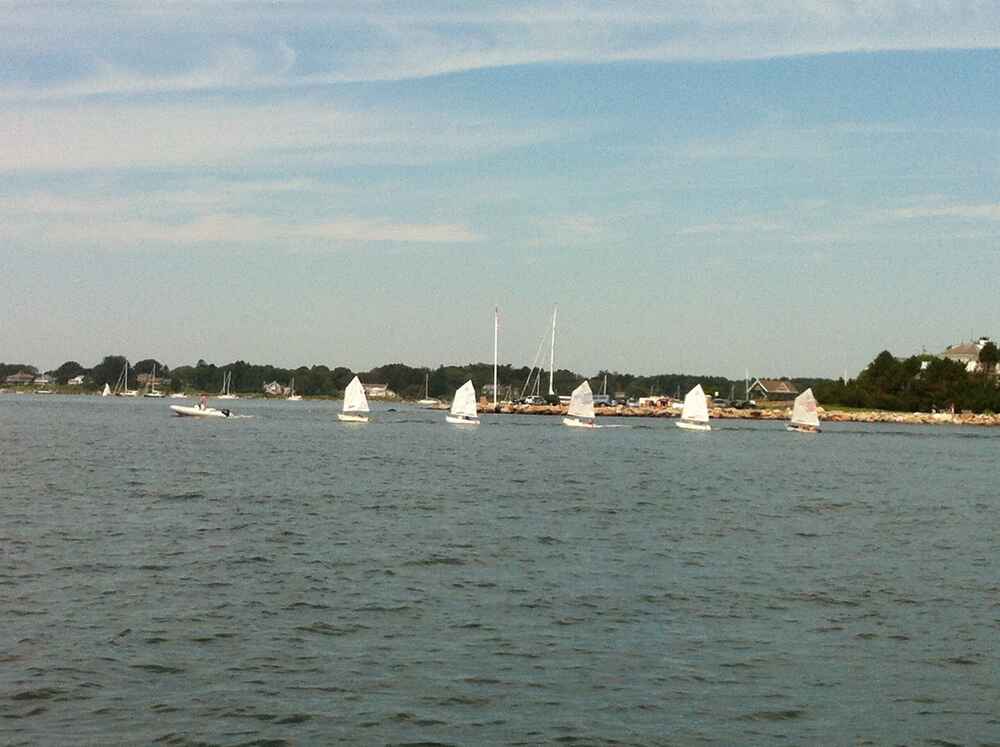 The sweet little sail boats in the Stonington Harbor.
Grace Note
Contentment often comes from what we don't do, not what we do.
~~ Alexandra Stoddard