Dear Friend

Ever since I was a teenager observing my Aunt Betty, an international social worker, taking sabbaticals in exotic places around the world, I've been intrigued by travel. That was a long time ago and the idea grew on me increasingly over the years. Last month, I seized on the opportunity to take the month of April off, have a leave of absence to do some research, to rest, and have recreation. It utterly astonishes me; just making this decision and commitment has had such a powerful influence over me. Before Peter and I left home I felt above the clouds. The process of life, as we all well know, is the reality. It is the journey and not the destination that matters most. The style, attitude and manner of how we proceed in life is key. The way we move through the various chapters in our life makes all the difference in the world to our sense of satisfaction, joy and meaning.
Originally we'd planned to have March be our month off but it didn't work out for practical reasons. I couldn't be more pleased. As I look back, those bleak, dank, cold, icy March days only intensified my anticipation of literally claiming and taking a month off. I realize now, I was yearning for solace. The troubles of the real-world were weighing on me heavily and I was craving comfort and release from obligations and expectations. I wanted to break away from our routine, relax, and empty myself. I needed a break. All of us do, but with our family, work obligations and the demands on our time, the concept of a sabbatical may sound foreign or out of touch. Most of us are tethered most of our lives, and this is, after all, what gives us our greatest happiness. However, there are opportunities—a break in a schedule, a change from the normal, that can provide a chance to break free… A child goes off to camp or college. There are moments we can claim our own and when we do, we immediately feel the depth of our appreciation for the freedom we experience, if only ever so fleeting.
When we stretch the limits of our resources and endurance, we come to appreciate how really fragile the balancing act of life really is, and we value the importance of re-knowing our own spirit-energy as we lovingly care for the lives of others. When we repeatedly do what is required of us and there is no end in sight, it is only natural to feel an urge to escape. I, for example, don't want to get away from my work. Rather, I want to have some uninterrupted hours to muse, dream, wonder, read, write and explore fresh thoughts from a different perspective.
As soon as we made our plans to go away, to leave our simple, sweet cottage, I became nostalgic. I began to intensify my appreciation for all the intimate beauty of our treasured possessions, our favorite colors, our special spirit of place and the rituals we celebrate. This awakening, I've come to understand, is central to the value of leaving what we know and love that is welcoming and available and explore the unknown, the new, the different and the limited time available.
One of the things I most looked forward to before we went on our getaway was the feeling of mystery, of adventure and secrecy. Not that I have anything to hide, but it is perfectly possible that familiarity breeds contempt. Removing oneself from all that is familiar and routine has the double advantage of being missed. While it is always better to be loved than missed, being thought of when away gives us a warm, sweet feeling.
I think privacy and solitude are part of the experience of leaving home. We didn't tell anyone about our plan til the eleventh hour, and even then we only told my daughters where we were going. The fact that we were going away and would return was sufficient. In order to recharge, revive and gain a feeling of expansiveness, I needed to feel isolated by choice in an oasis. With the utter assurance that we were, indeed, disconnected, I felt reassured we could enjoy ourselves at our own pace with no set schedule or hours in order to get in touch with our current feelings.
We landed in a secluded bucolic scene that was so pastoral and idyllic that we never left the property our entire stay. Upon arrival we were greeted by a two week old foal, Tiger Lily, and her mother Chloe, grazing beyond our tiny balcony, below the terrace below. We were at a retreat, a refuge from the inevitable stresses of the real, chaotic world. It was secluded and contemplative and as restful, nurturing and peaceful as one can imagine in our current culture.
Peter loves to say "a moment's peace." Hour by hour, we gained clarity and purity in a soothing, discrete, sublime environment. We feel perfectly comfortable with no technology; most people we know would be miserable. Someday, however, everyone has to let go of their gadgets. When on a sabbatical or at a spiritual retreat in a monastery, it is healthy to experience how comfortable you can become unplugged. When you're trying to take time off to regroup, rebalance, refresh and reinvigorate your spirit, the less distractions, the better to receive the nuances of your inner voice.
During one leg of our journey, we encountered a rainy spell. One evening when we went out for a simple stroll the rain stopped, the sky opened up wide, and there, before us, was a vivid, huge, rainbow. Everything suddenly became intensely bright in my fresh susceptibility to experience awe. I became one with this magnificence. This arc of rainbow colors that appears opposite the sun is a result of the refraction of sunlight in rain or mist. To my mind, a rainbow is a miracle. And then, the double rainbow. "If you don't see a rainbow, be a rainbow." What a gift. As I penetrated the vivid colors of the spectrum experiencing this once-in-a-lifetime double rainbow, gently it began to fade. The colors became weak and, in time, the sky was simply blue and white puffy clouds. There was a Buddha lesson here: nothing is permanent. Everything is fleeting. The moment is all we have, all we will ever have, and all we can ever hope for.
One of the inspirations for this April escape is the fact that on May 18th we will celebrate our 40th wedding anniversary. We wanted to plan to be alone, together, to quietly reflect on the meaning of our years together. Our peaceful, unhurried, uninterrupted days brought us a great deal of joy. We feel such enormous gratitude for the gift of time together.
May 3rd, Saturday, we will be in Westport at Terrain. There will be a discussion from 11-12, and a book signing from noon to two. If you have not yet been to this amazing place, it is well worth a huge detour. If you live within reasonable bounds, please try to come. (561 Post Road East in Westport, CT) Tel: 203-226-2750. Peter and I plan to spend the entire day and hope to see a lot of friends.
Back from our dreamy April month off, I'm inspired and full of energy, excited to reconnect and share ideas. I hope I'll be able to have these past transformative weeks influence the quality of my thoughts and actions. I do feel changed and I'm spirited to try to be a rainbow.
On a side note, my heart goes out to everyone who was in the path of the deadly storm's destruction. When among sufferers, we all suffer.
Great love and compassion to all your loved ones.
Alexandra Stoddard
Memory is the scribe of the soul.
Aristotle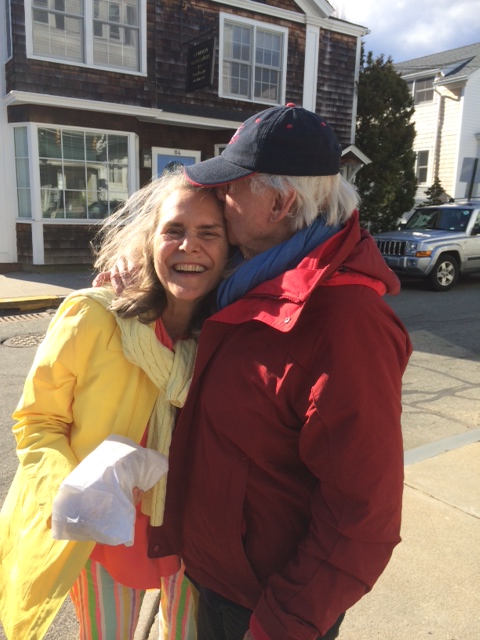 Happy 40th Anniversary Peter & Alexandra!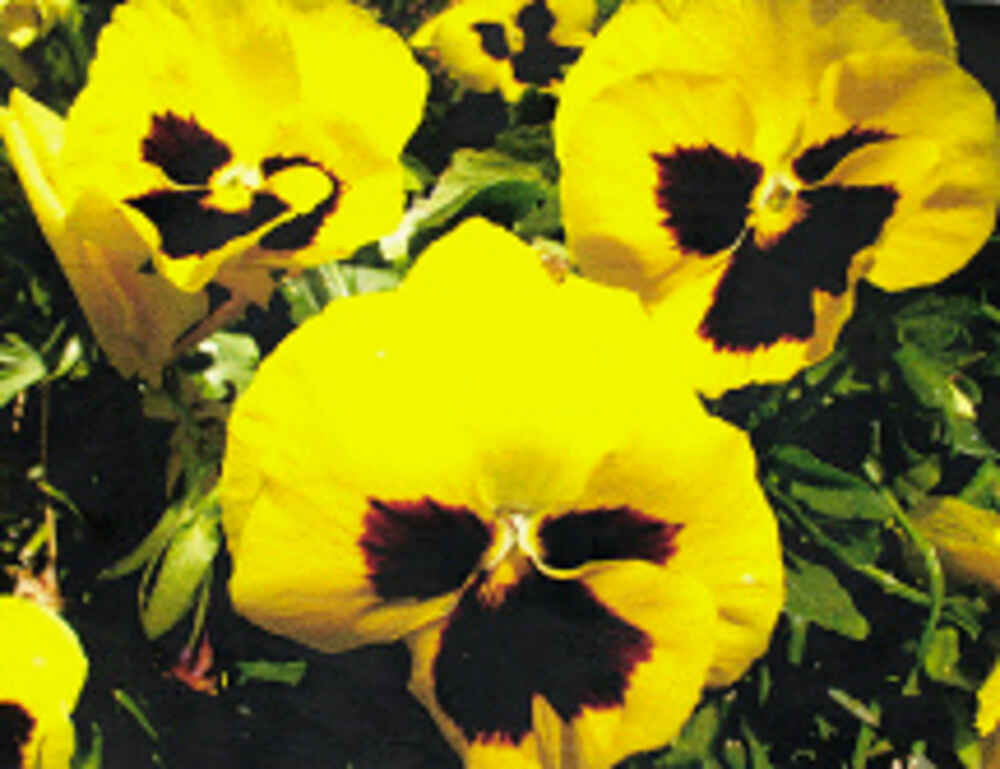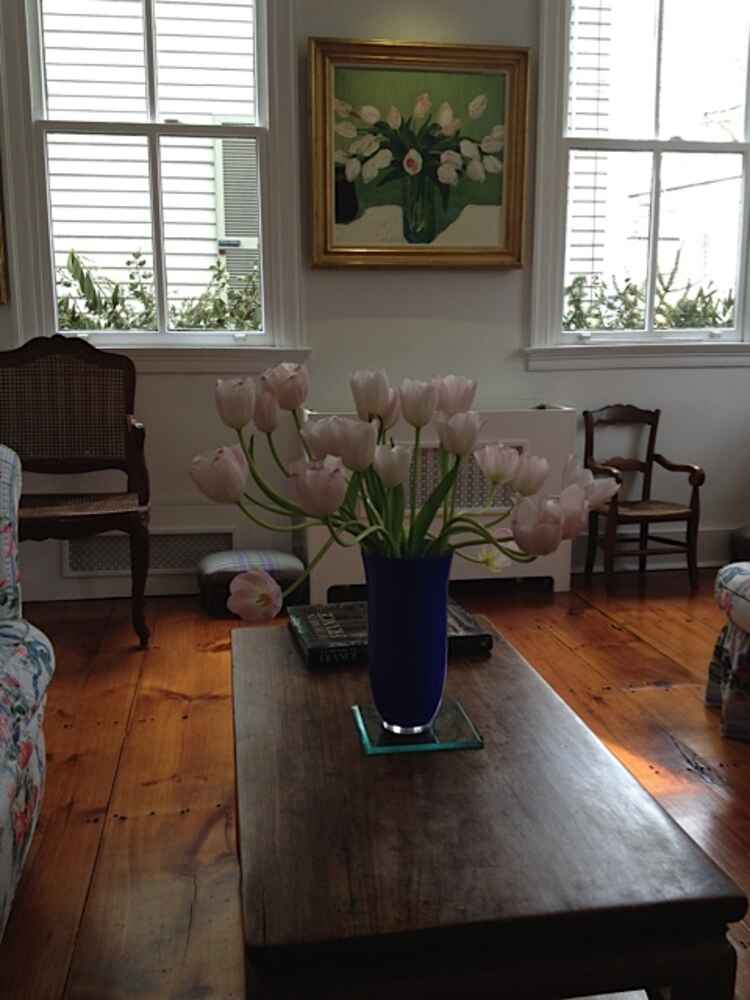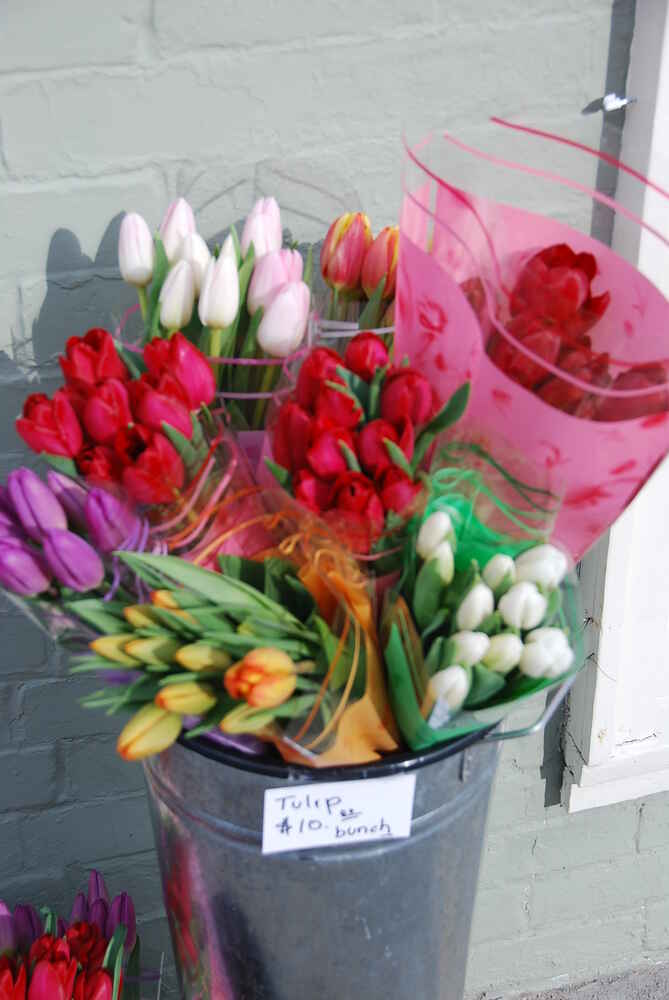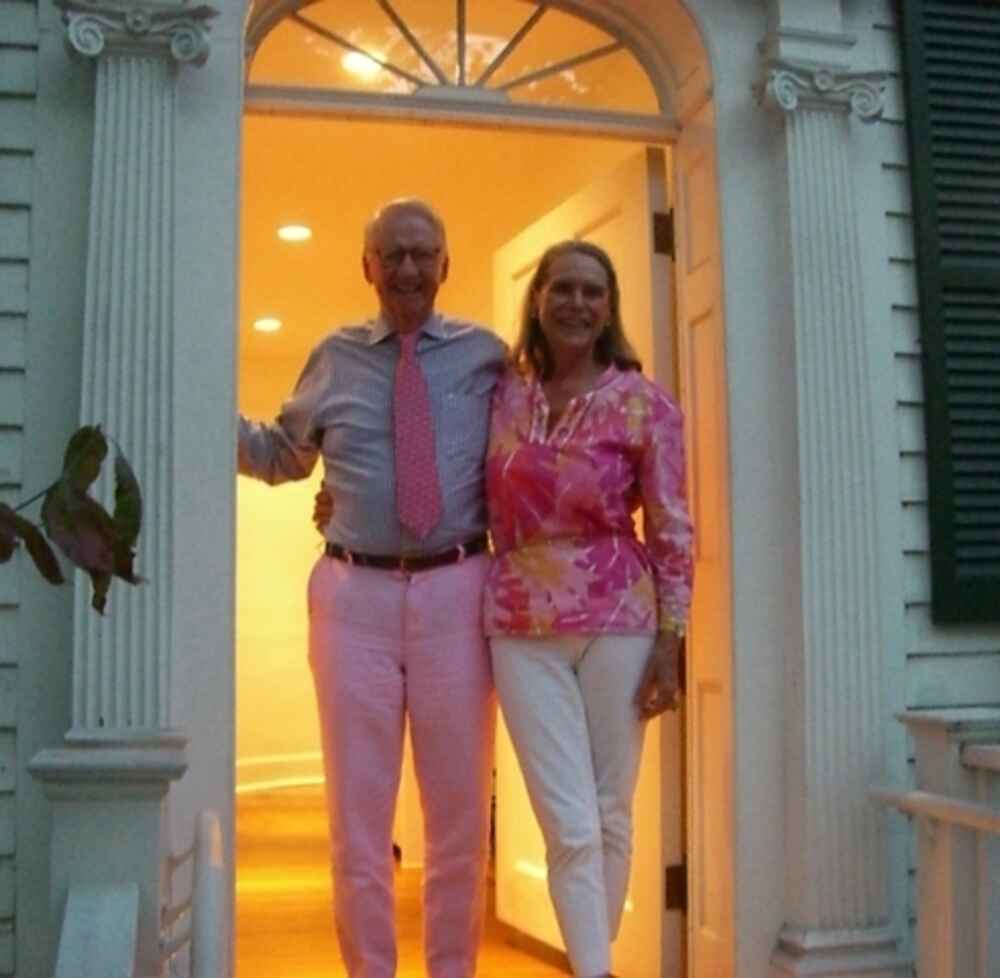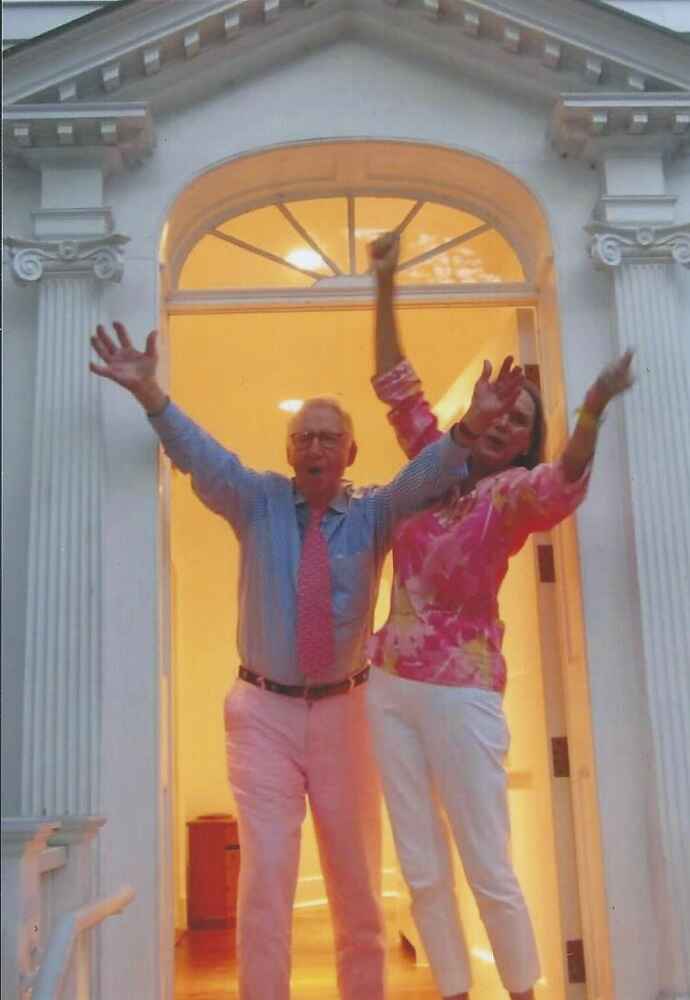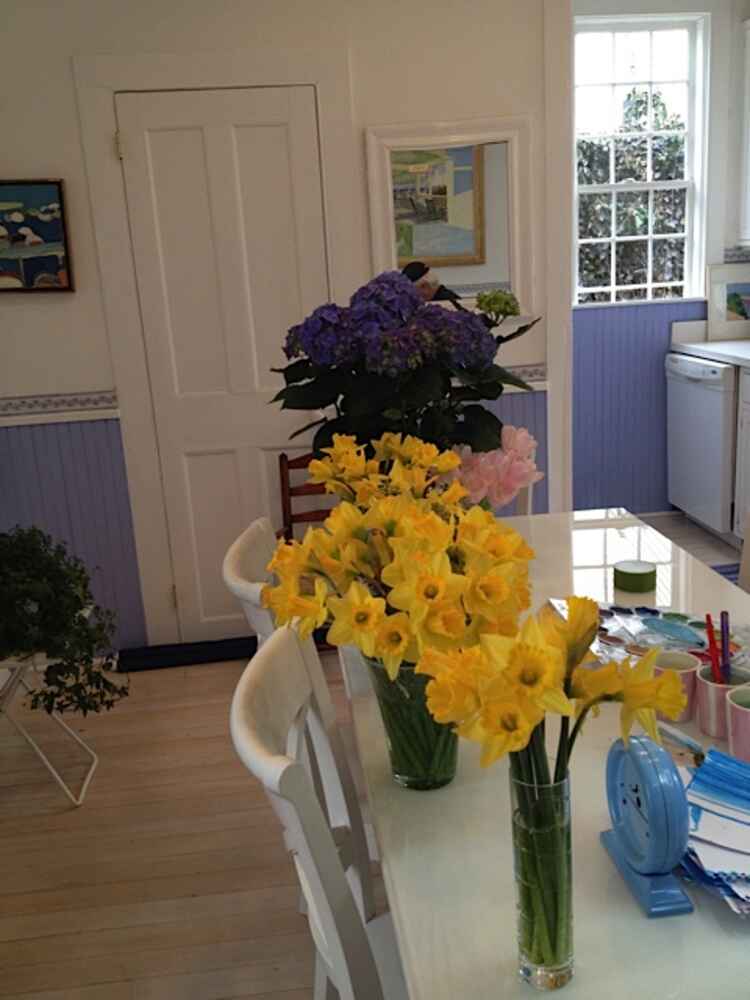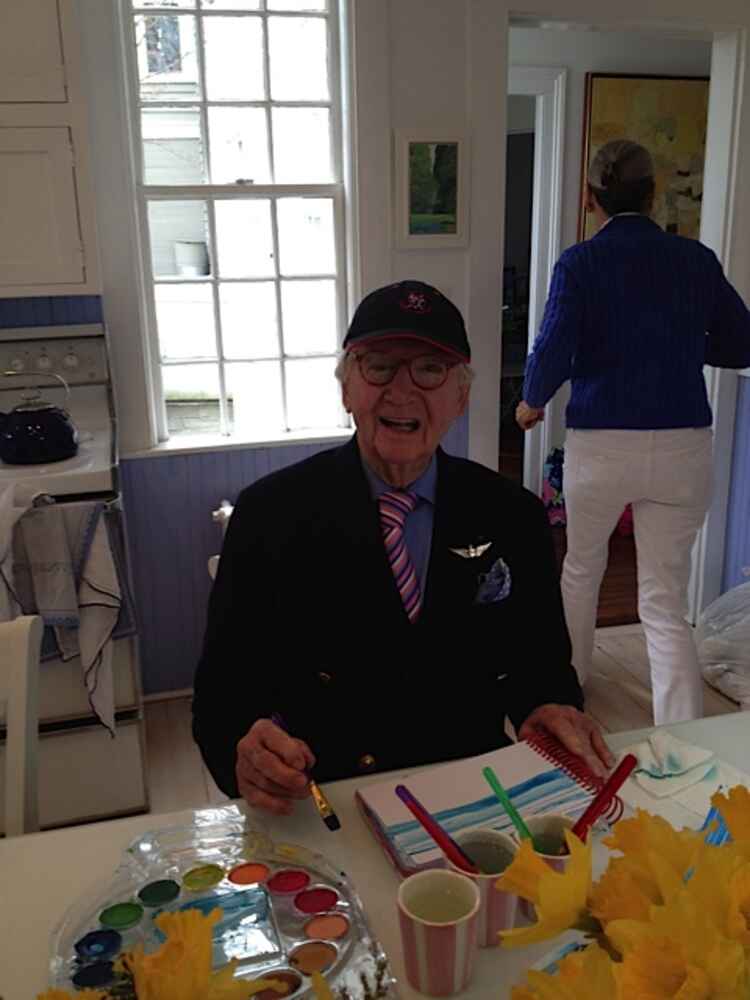 Lots of fun painting with Peter!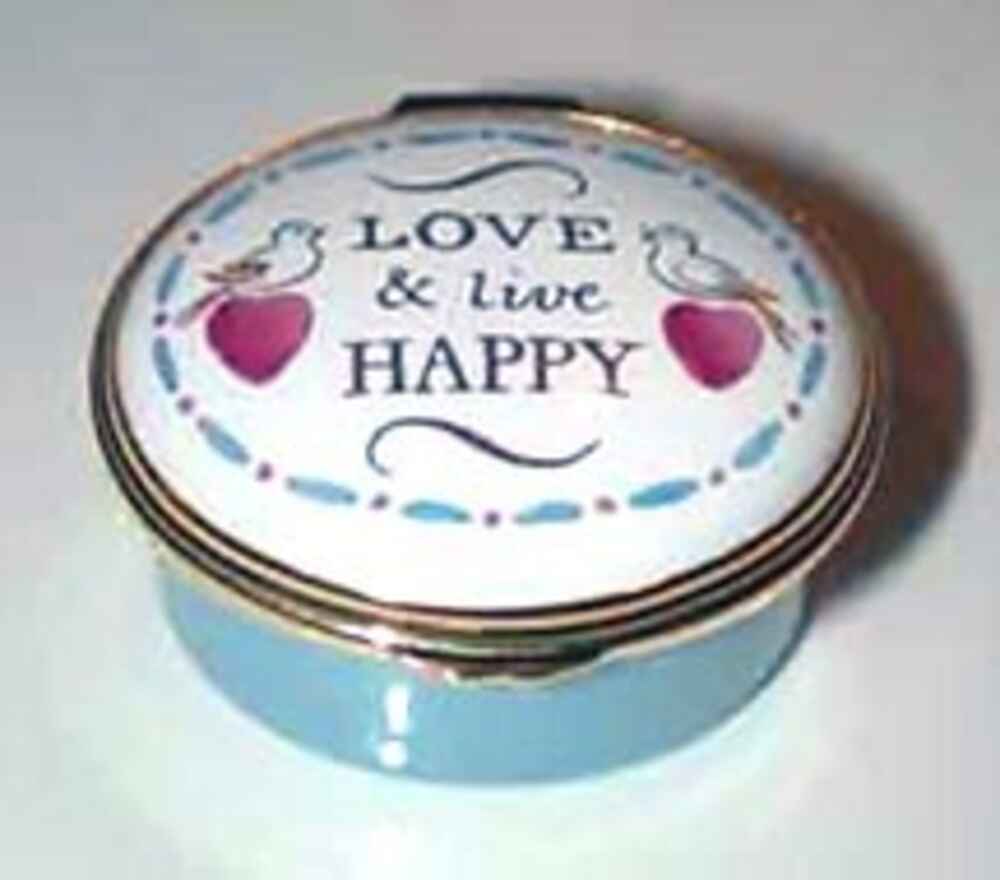 Grace Note
"Memory is the scribe of the soul."
~~ Aristotle