Dear Friend

June busted out all over, bringing an exuberant abundance of the bounty of nature's sensuous beauty. For all of us who experienced a tough winter, spring came as an exceptional blessing. Our pink roses hugging the white picket fence are effulgent. The hot pink geraniums are spectacular. The peonies came in a burst and immediately drooped to the ground; I cut them and made bouquets for the cottage that, along with the sea air, made our rooms smell and look divine.The hydrangea are beginning to turn their pretty shades and hues of purples and pinks—a mystery of soil conditions. While they won't be a towering forest as in years past because of the harsh winter, we will have some glorious blossoms.
Every three years the Stonington Garden Club has a walking tour of enchanted gardens by the sea. These rarely seen gardens behind the walls and gates of Stonington's historic properties open to share with the public their unique beauty. American Heritage Magazine wrote, "With its tree-lined streets and stately 18th and 19th century homes, Stonington Borough is widely considered the most picturesque seaside village in Connecticut." I loved seeing all the people on the tour pass our cottage and pause, take some pictures, and smell the roses. Hearing everyone rave about our sweet village always has a way of increasing our own appreciation of the blessings of living here. One woman who grew up here when the Inn at Stonington was the original Harbor View said, "It's the water. Stonington was a Portuguese fishing village. I love the water. I have a swimming pool but it's not the same. I'm coming back. I'm happiest in Stonington."
Peter's 93 year-old sister Bebe came to visit with his daughter Blair and niece Barbara. They drove from Southport, Connecticut, where Peter and I met in 1954! After watching Peter paint in rapt attention as he thoughtfully selected his colors for his seascapes, we walked down Water Street to a tiny Mexican restaurant, Milagro's Café. Everything about our luncheon was delightful; the delicious food was savored and favorite stories were retold. Dr. Samuel Johnson taught us that we don't necessarily need to be informed, we need to be reminded.
Our dear friends Matt and Kerri decided to take a road trip to visit us. They had a mission. Now that Peter has passionately taken up painting and the kitchen has been transformed into his art studio, the side chair where he sits needed improving. Kerri found a captain's chair where the arms go to the front and painted it bright white. She couldn't throw it into a priority mailing package—the chair needed to be hand delivered—and it was to be a surprise. When Kerri called she said, "We're here. We're in Stonington. Surprise." This was another splendid day. We went to Milagro's Café. We wanted them to enjoy watching Peter relish his lunch. When they ordered hot chocolate lava cake for dessert, Matt offered Peter a piece. Mmm. Mmm. Peter loved it and took more than one spoonful. It was adorable.
After lunch the chair was put in its proper place with a cushion. Peter sat in his new chair, grinned and said, "So comfy." "Look, it swivels." And, immediately, he hugged up to the kitchen table, put brush in hand, and began a new painting.
June brought family and friends, flowers and sailboats in the harbor and the most extraordinary light. June 21st brought us the summer solstice. I have to pinch myself every day when I say, "Where would you rather be?" We've had some amazingly sunny days as we seamlessly glide into the fun days of summer.
Beginning in July, our new fabulous restaurant Swooner, with dock dining overlooking our charming harbor, will be open six days a week for lunch and dinner, closed Tuesdays until they can staff the kitchen with more help. Peter and I will tell anyone who will listen; this is our living room and our dining room. There is an awning for outside dining. The other night we were with our across-the-street neighbor and close friend Mary Ellen and, cozy under the awning, we experienced a thunderstorm. It was so romantic. We feel so fortunate to have a great restaurant with wonderfully healthy, good food at our front door. Check out their website, www.Swooner.net or call them for more information at 860-415-8123. Swooner is behind the Inn at Stonington and I'm sure you will agree with me that dining there is enchanting.
Sometimes Peter and I enjoy the dining room with its bleached wood floor and tables, opening up to the harbor with eleven windows wafting in the fresh sea breezes. As the sun reaches an extreme in the solstice, the brilliant light seems to lift us up on angel's wings. Cooper loves Swooner. Swooner is named after a mermaid, a legendary sea creature with the head and upper body of a woman and the tail of a fish. When she goes to sailing and science camp and is in a sailboat she looks for Swooner. So cute. New England Science and Sailing NESS is one building from the Inn.
Happy July 4th! On July 4th, it will be seven years ago we came to live in Stonington full time. We anticipate a most happy month of July with family and friends coming and going. Cooper will be in sailing camp, and Alexandra is coming with her daughters Anna and Lily for a reunion.
Our days are spent in deep appreciation to all the many people who lovingly contribute in large and small ways to our happiness. I feel forever grateful we are living in such a beautiful place. Peter's book, "Village: Where to Live and How to Live," is spot on. One whiff of the salt sea air and I'm invigorated with spirit-energy.
Before closing this note to you, I want each of you to know how deeply happy you make me feel when you write me. My reader mail brings me great joy and our connection to each other is powerful. Many of my readers have been on board for decades. I appreciate all the generous words that encourage me to carry on with my writing. One reader told me to do what I do best: "be happy and keep on writing." Another reader said she feels deprived that my new book isn't out. I suggested she re-read some of my books, as many readers have told me they get something new from each re-read, and learn more about themselves.
I've had an epiphany. Something deeply important has been revealed to me. This manifestation is luring me into a fresh new direction with my writing. I'm not free to share more details now, but I feel I am experiencing great pleasure and feel I am headed in the most ideal direction. Before Carl died, he sat in our kitchen sipping tea and he shared: "I'm not worried." And I'm not worried. Please practice oceans of patience as I work through these passionate feelings.
Great love to you. Happy month of July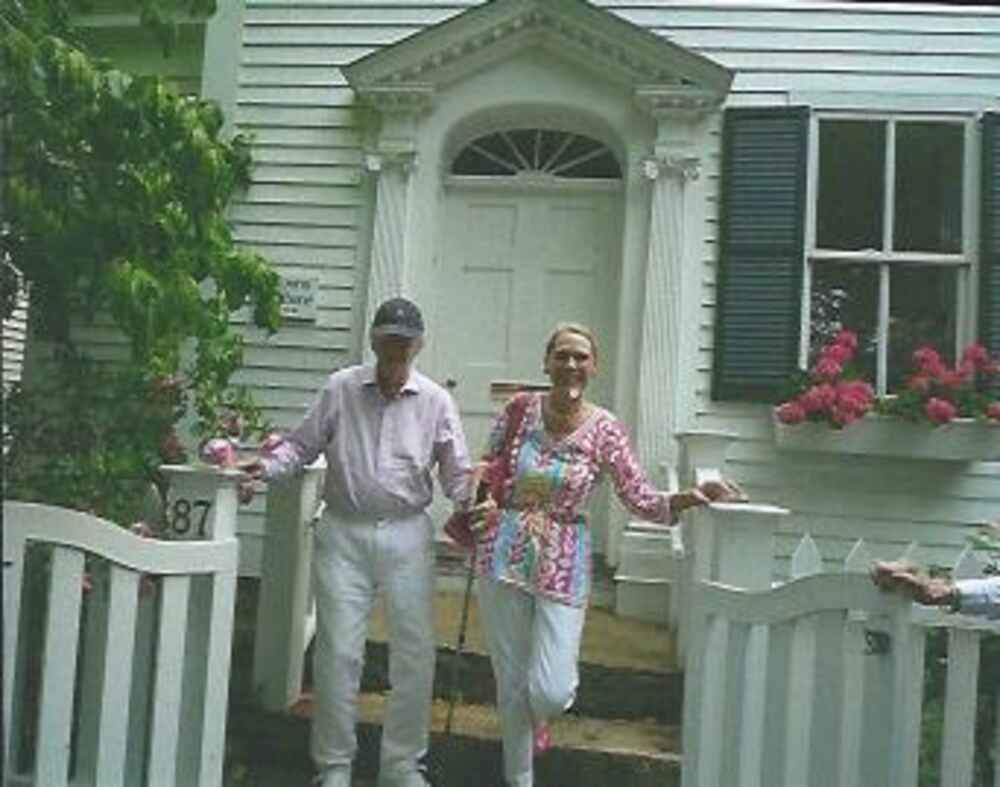 Off to our lunch party with Bebe!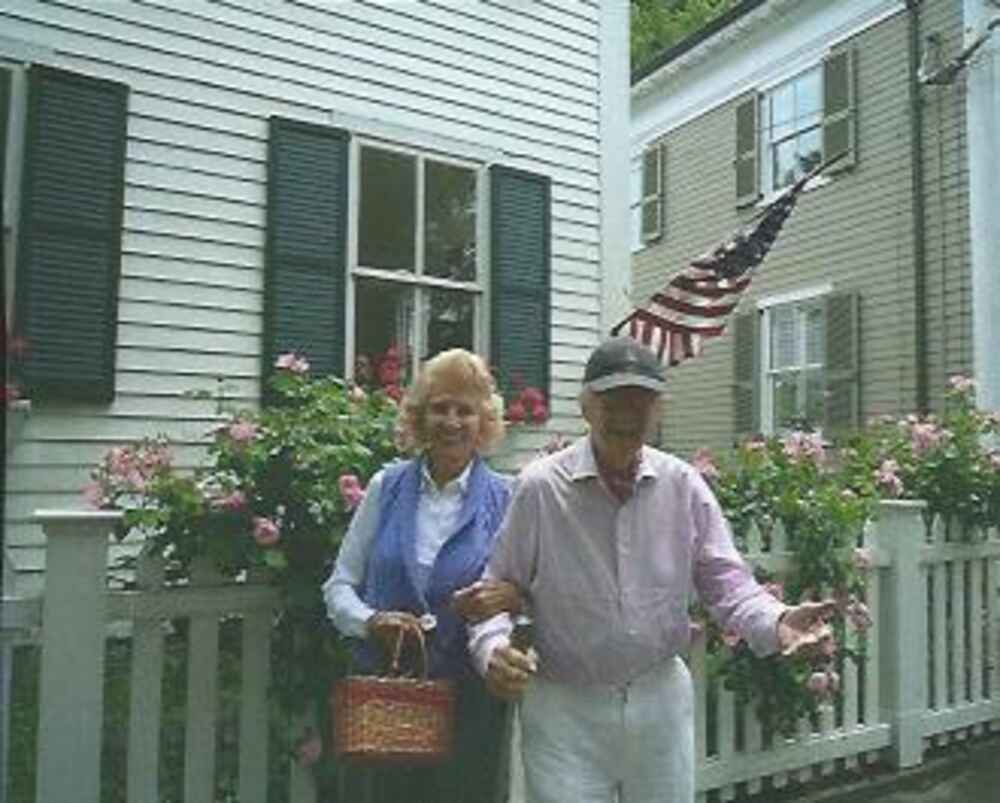 Because Bebe is one year older than Peter, he is "the baby brother."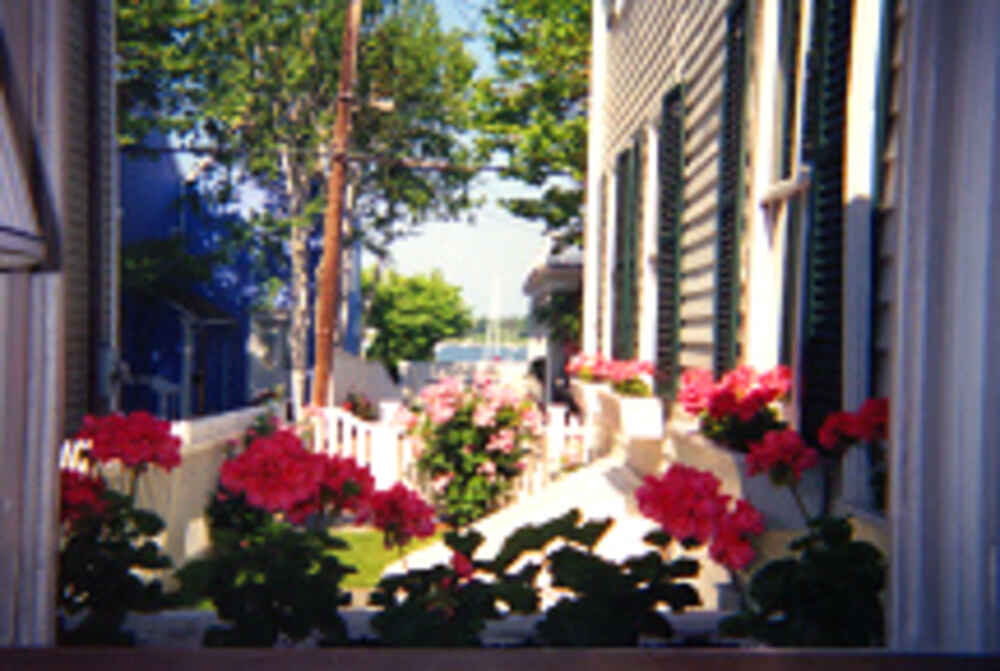 View from Swooners of Little Sailors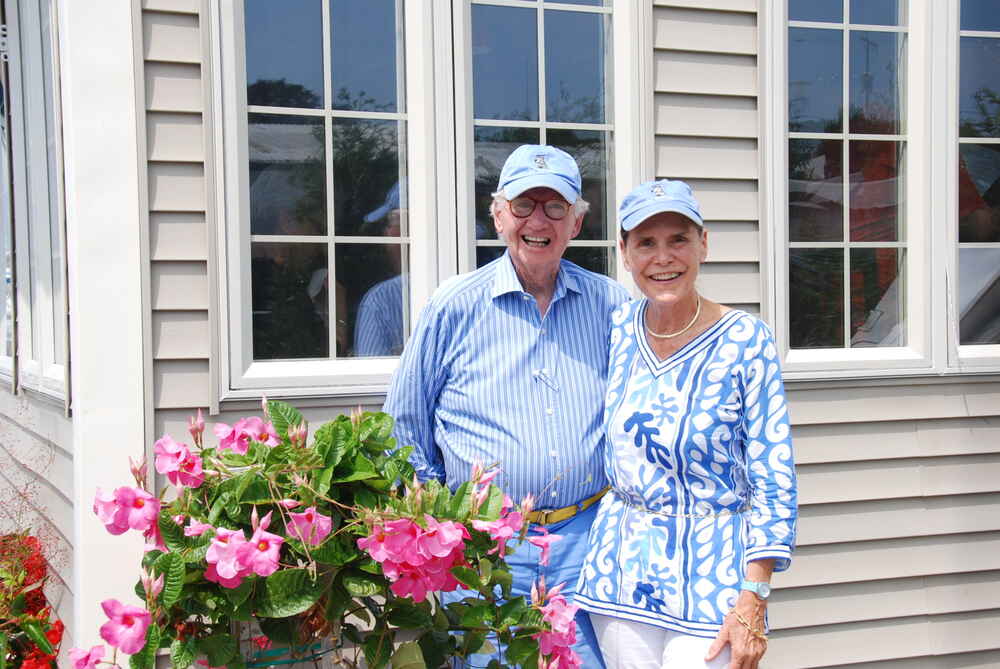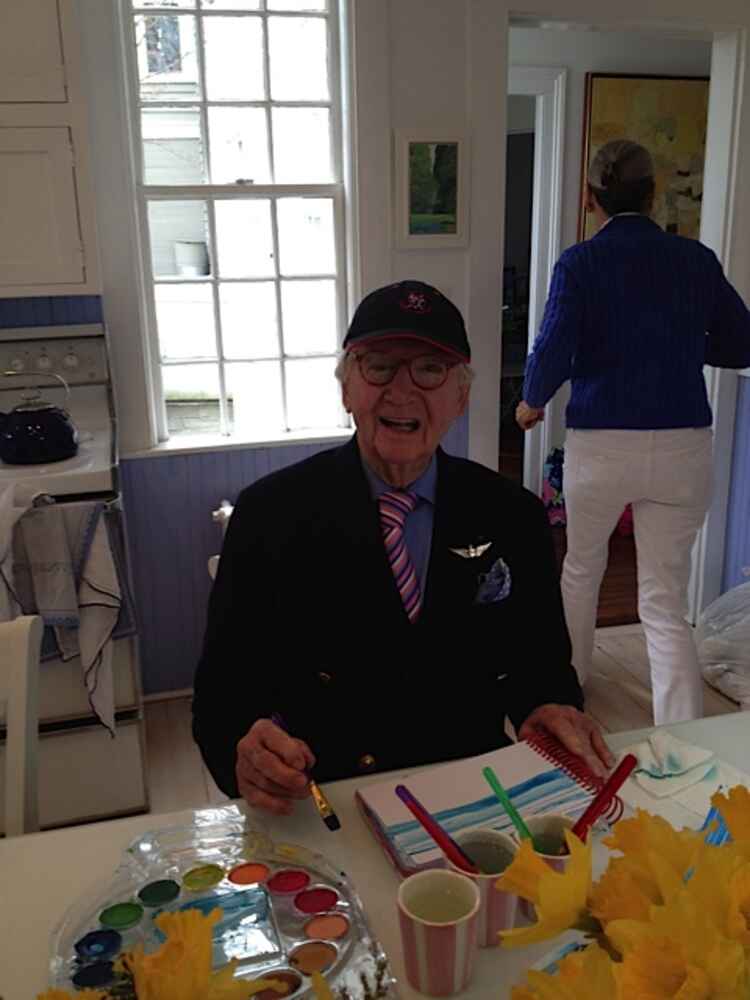 "The artist in the studio"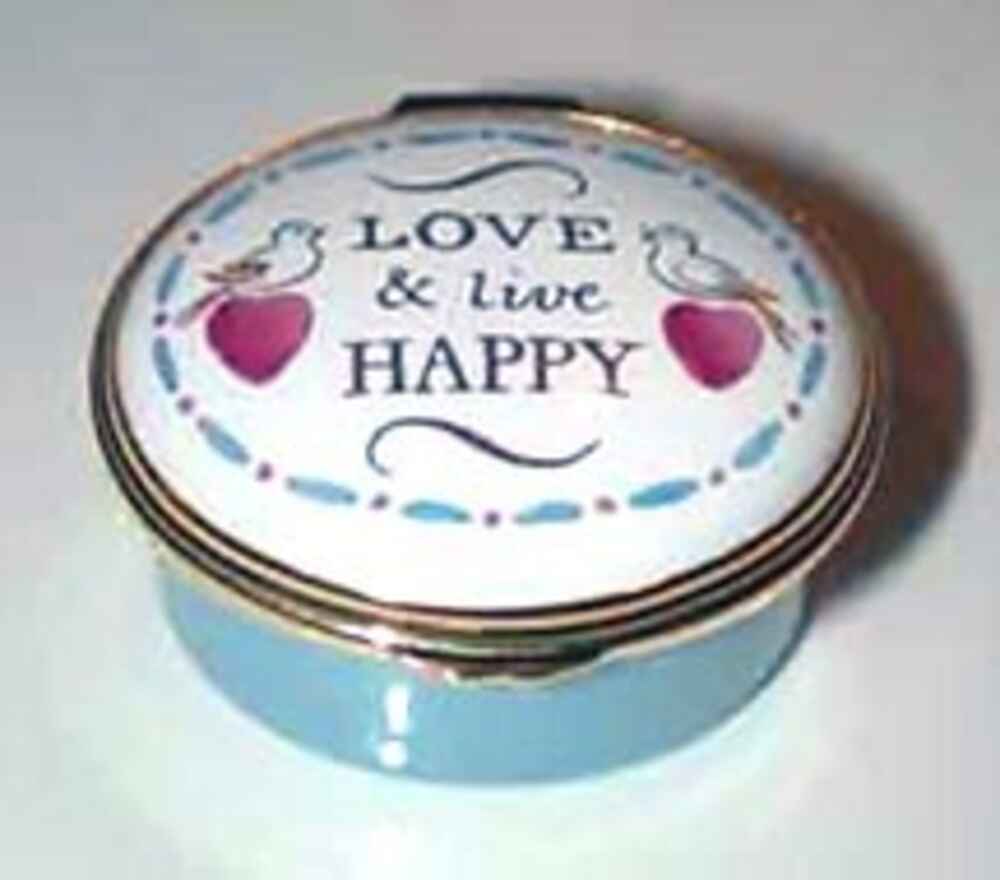 Grace Note
"The best is yet to be."
~~ Robert Browning